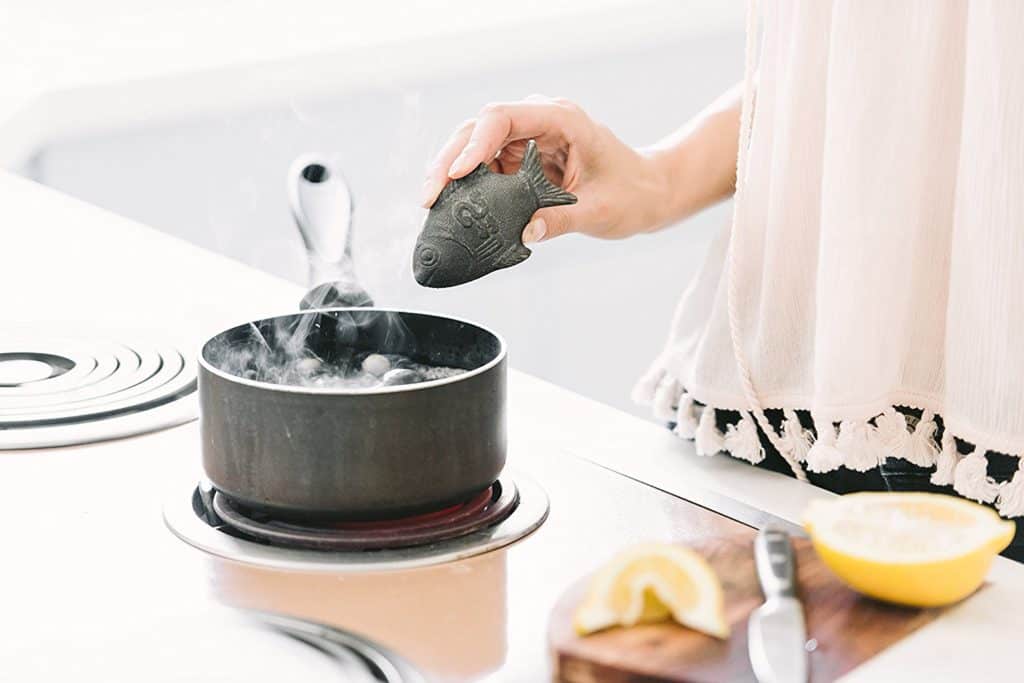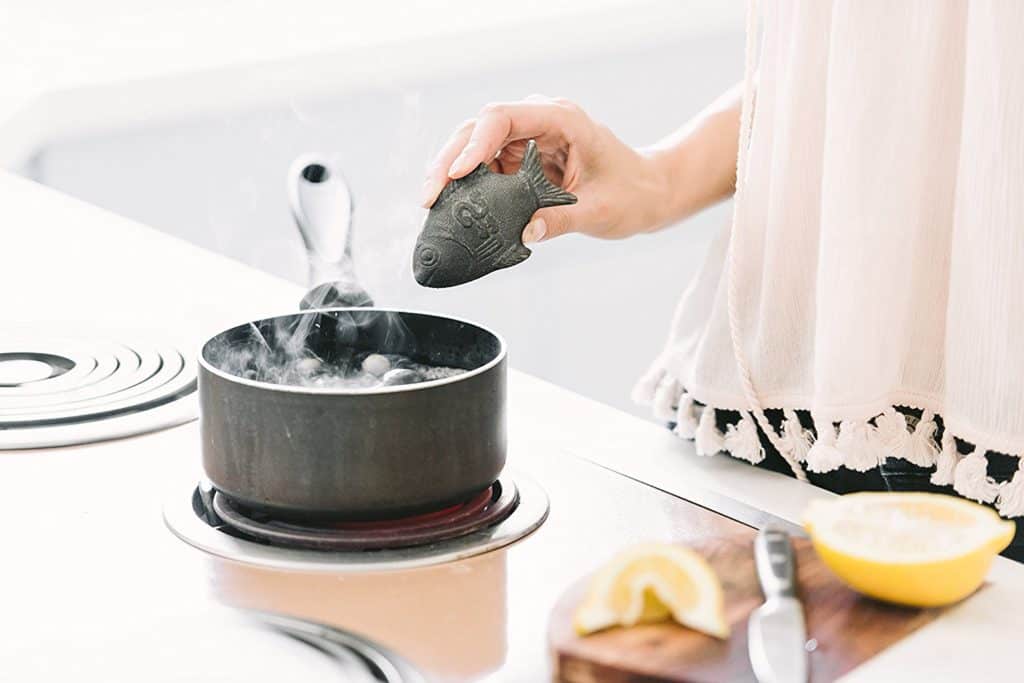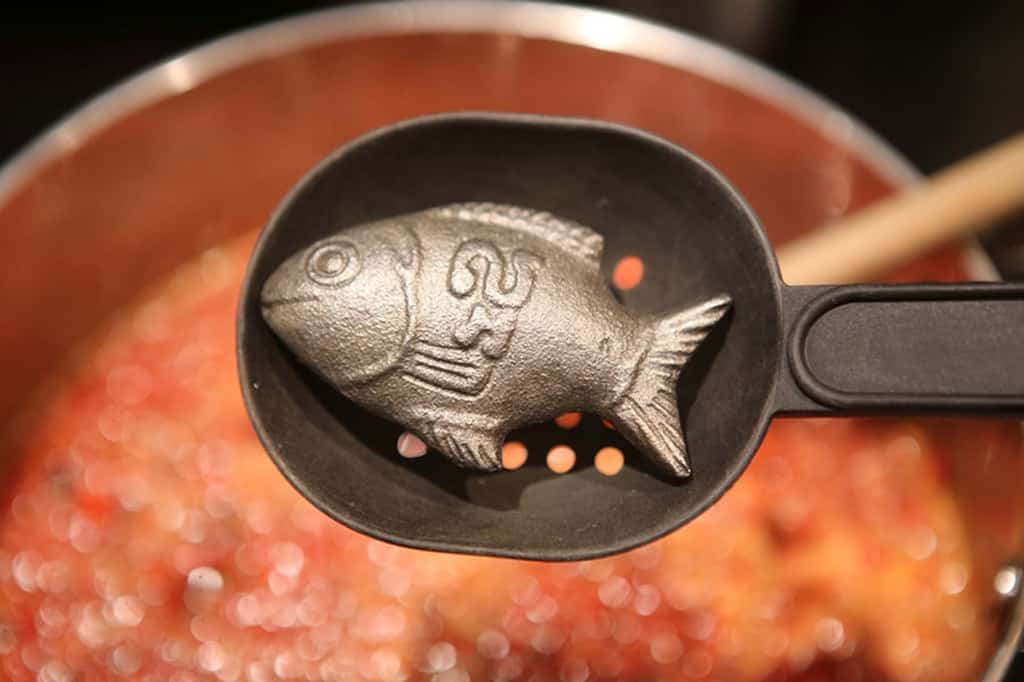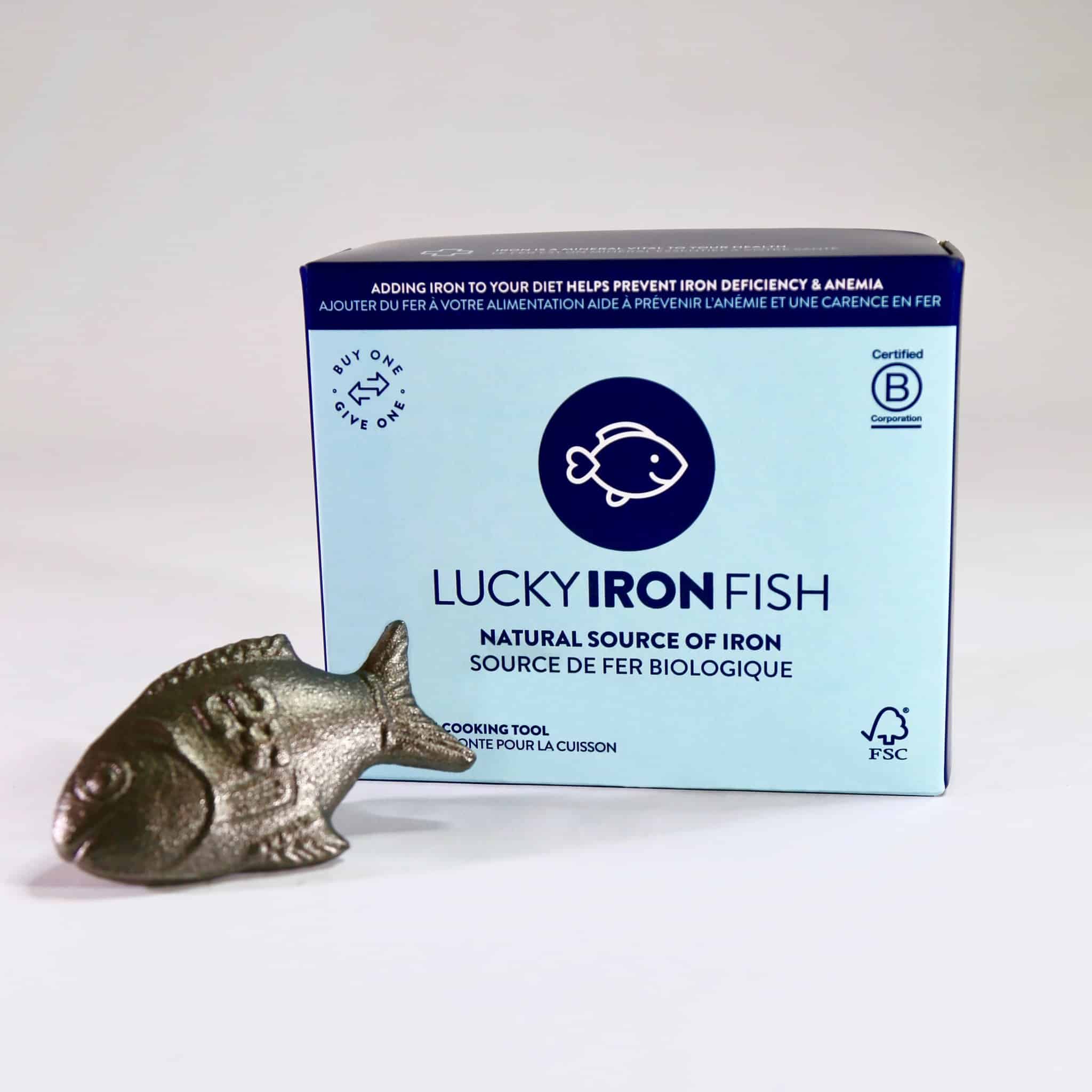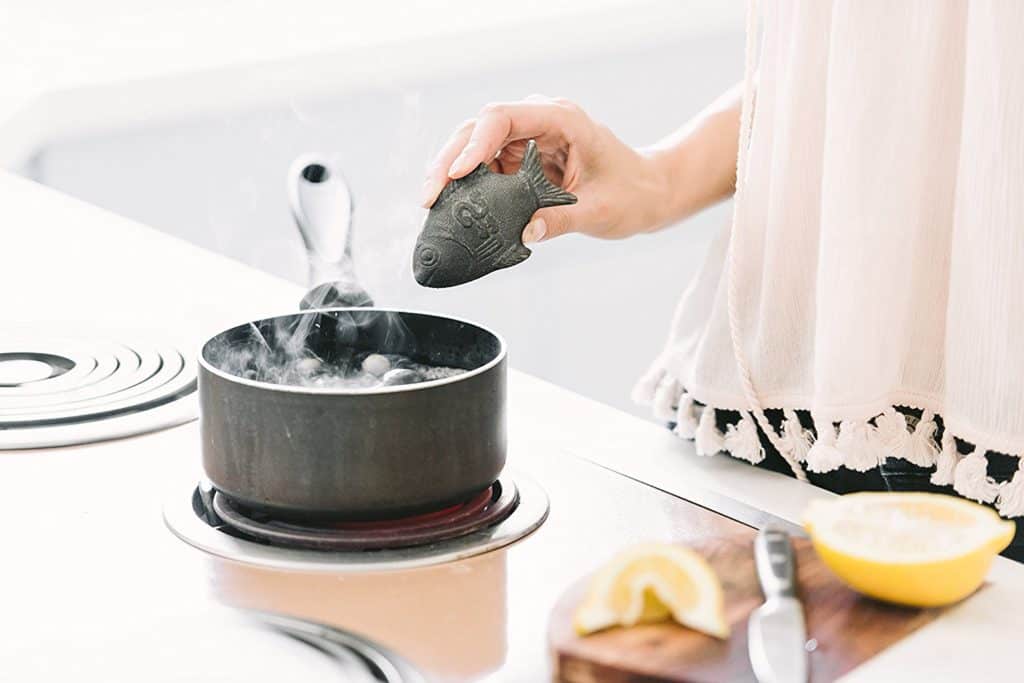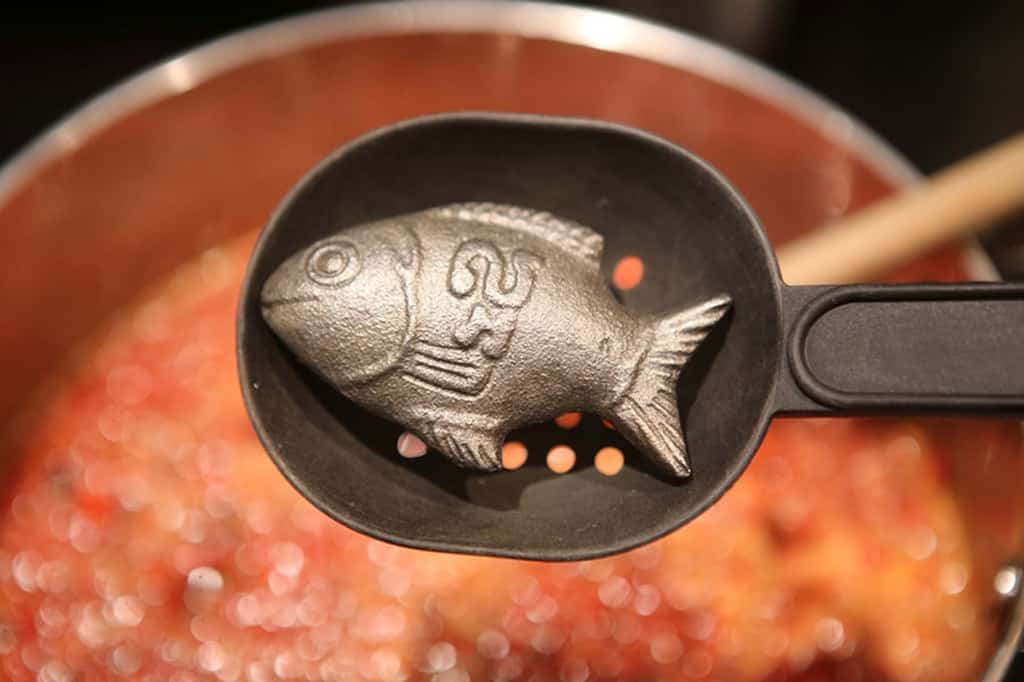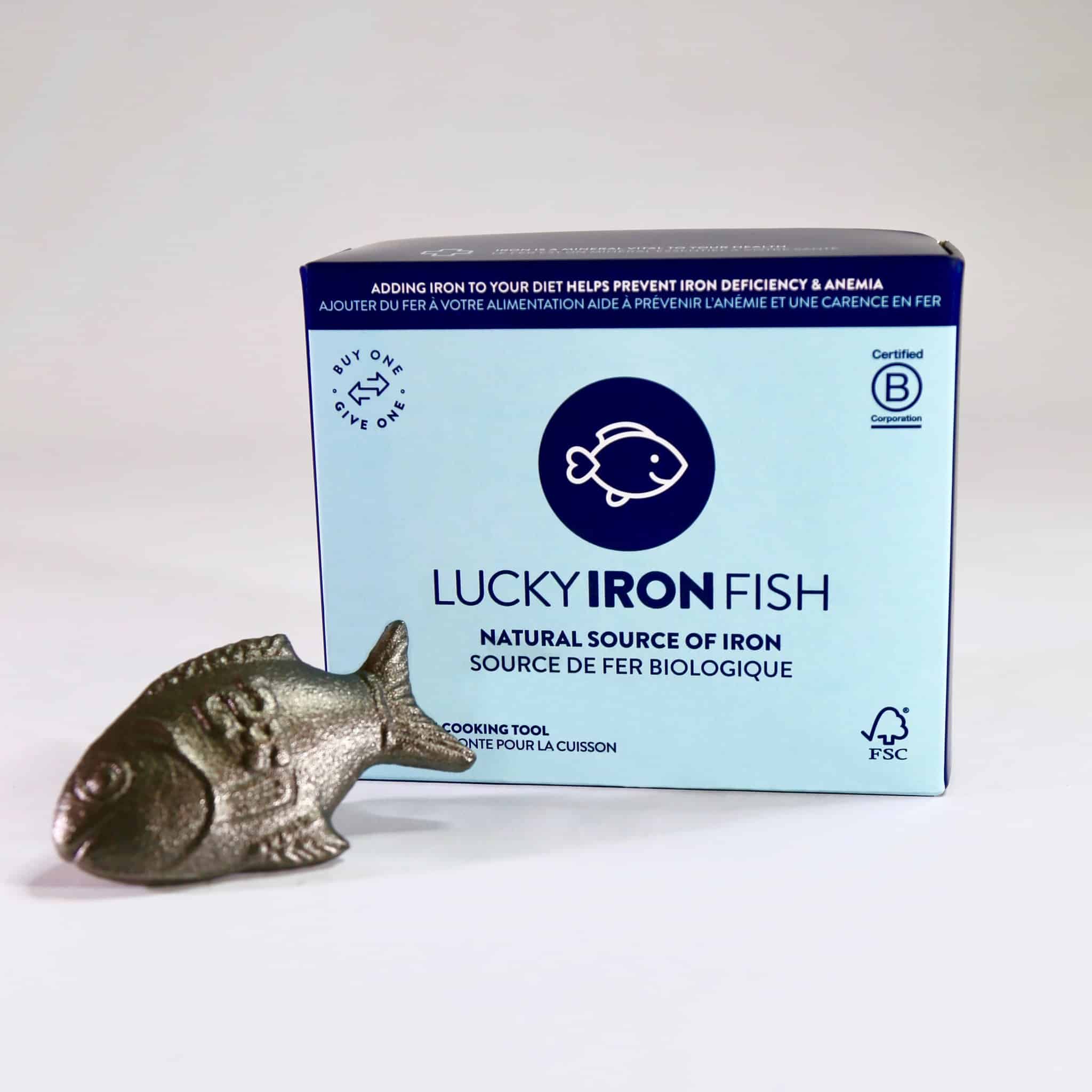 Lucky Iron Fish [Review 2023]
What if you never again had to worry about your iron intake? This fish-shaped cooking tool serves as a natural source, releasing a safe amount of iron into your food or drink while you boil it. Balance your nutrition with a clinically tested product that makes life simpler.

Features
Helps safely treat iron deficiency

Easy to use

Safe for children and adults–including pregnant
Dimensions
4 x 2.5 x 1 inches

1 pound
It's hard getting enough iron in your diet, especially if you're a vegan, vegetarian, or peskitarian, So here's a really clever way to get more iron into you diet.
Add this iron fish to you food. Small amounts of iron will leech out into your food, giving you enough Fe to keep you nice and healthy.
If you didn't know Fe is the symbol for the element Iron. I don't know why it's Fe and not I. Well, I do. I is Iodine. And Fe is for Ferric or Ferrous whih is what Iron is in Latin or Greek or some other dead language.
My point is that if Fe means Iron and Male means Man then the word Female means Iron Man. And that's pretty cool. It's also Robert Downey Jr.'s favourite fact. I bet he gets enough iron in his diet.
Also good products
Sale
Bestseller No. 1
Sale
Bestseller No. 2
Bestseller No. 3
Renzo's Iron Supplements Dissolvable Vegan for Kids Children, Sugar Free for Anemia, Oh-Oh-Oh Orange Flavor, 90 Melty Tabs
Our "no-fuss" vegan Melty Tabs are specially designed for kids needing an extra boost of Iron in their diet
Gentle on the tummy and with a taste kids love (parents, too).
Save on costly trips to the dentist thanks to our Zero Sugar formula (no sticky, sugary gummies here)
We use only the best for our Picky Eater family: Zero Sugar, Vegan, Non-GMO, Gluten-Free, only Natural Flavors & Sweeteners, and made with love in our FDA-registered, family-owned lab.
Each box comes with a note plus kid-friendly stickers from our inspiration, Renzo himself!
Sale
Bestseller No. 4
NOW Supplements, Iron 18 mg, Non-Constipating*, Essential Mineral, 120 Veg Capsules
Plays a central role in energy production, immune system function, and neurological health
NOW uses Ferrochel Iron Bisglycinate, which has clinically demonstrated superior absorption and is well tolerated because it is gentle and non-constipating
Non-GMO
Vegan / Vegetarian
Soy free, nut free, dairy free, egg free