Popcorn is a delicious and interesting as it's a snack with multiple uses. It's been used as a decorative accent for around one hundred years, and you grow your own outdoors. If you're looking for the best popcorn kernels, you may be in for a surprise as you won't find them in a microwavable bag.
While we are fans of prepackaged 3-minute bags, cooking your own is the only way to go if you want to tailor those kernels to suit your needs. This includes folks who love good old orange Flavacol along with connoisseurs who enjoy popping their mushroom kernels in soy oil.
Research You Can Trust
There may be a bona fide popcorn professor somewhere on our planet, but we didn't need them for this one. The team here at Bestazy has eaten our fair share of popcorn over the years and can cook a pretty mean bowl to boot.
We also talked to consumers to find out what they love… and loathe about popcorn. You won't be surprised to know everyone hates hulls but may be shocked by the variety of kernels available once you know what to look for.
After a bit of debate amongst the popcorn aficionados on our list, we combined our popcorn knowledge with input from foodies and consumer reviews to find the top popcorn on the market. We started with dozens but narrowed our list down to only eight outstanding options which you'll see in our table below.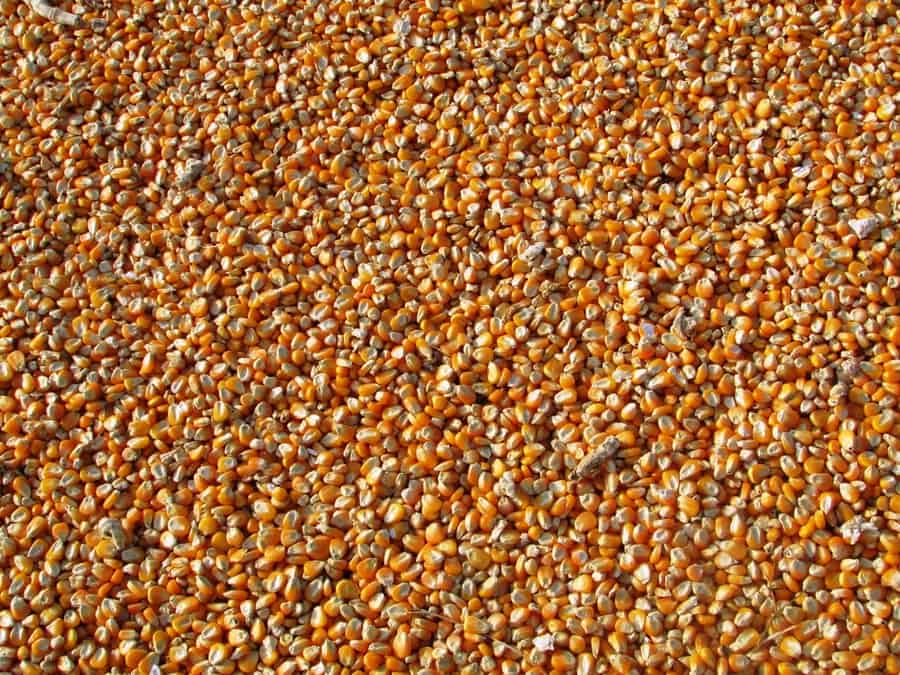 The 30-Second Review
If movie night is right around the corner and you need to find the perfect popcorn, have no fear. The first thing you need to do consider what you need, which boils down to prepackaged kits or simple cans of kernels. If you already know what type of oil you want or have toppings on-hand, head straight for the bulk kernel containers.
From there, you can choose between regular white and yellow kernels or delve into varieties like Midnight Blue and White Meadows. There are different sizes and hulls to consider as well –it all depends on how far you want to go down the rabbit hole.
Buyer's Guide
Picking The Perfect Popcorn
It's safe to say most average consumers believe all popcorn is basically the same as it all comes down to the toppings and oil in the end. Well, that would be a mistake as there is more than one type of kernel and popcorn actually comes in different shapes for a reason.
How Will You Pop?
When you decide to go bagless and buy your kernel in bulk, you have a couple of choices on how you can pop your corn. It's something that can be quite confusing if you've only used a microwave, so we're going to highlight a few popular methods you can handle our top kernels…
Direct Heat – Stainless steel stovetop cookers are a reliable option and something anyone can use with ease. They will last forever if taken care of and are easy to clean. If you prefer campfires or fireplaces to stovetops, there are poppers built to handle fire as well.
Hot Air Poppers – There are dozens of appliances built for countertops that can pop kernels from anywhere with a power outlet. Most can pop close to a dozen cups in around 3-minutes, but cleanup can be a pain, and they won't last as long as a kettle cooker.
What about Microwaves?
If you can't bear to live without using the microwave or simply don't have a stove, there are still some options out there for you. You no longer have to rely on a paper bag as there are earth-friendly solutions like the Salbree Microwave Popper, a device I can personally attest to. Unfortunately, smartphones are out as that myth was busted some time ago.
Whether you decide to cook your corn on the stove or an infrared grill, it all comes down to heat. If you'd like to learn a little more about the process behind the kernel losing its hull, give piece on the physics of popcorn a read.
Spice is the Variety of Life
Some people may say variety is the spice of life, but it's the other way around in the popcorn world as there is a reason popcorn seasonings are so popular.
Spray butter is no longer the only option from the grocery store; you can now experience orange tongue and scorched taste buds from the comfort of home by the pinch or cup. That's also an option when you buy kernels as some come in packs with the proper amount of oil and butter.
This makes things simple when you just want a quick batch of corn, but your options are somewhat limited when it comes to flavoring. You may also miss out on the full range of kernels available as there's more to life than just white and yellow.
Butterflies, and Snowflakes, and Mushrooms…Oh My!
Wondering what a butterfly has to do with popcorn kernels? Well, that's actually a style of popcorn which is also referred to as a snowflake. It's nothing exotic, but merely refers to the shape of the kernel after its popped as it has wings. If you've ever gotten a piece of popped corn with a round top, that's called a mushroom, and they're ideal when you want to use glazes like caramel.
In our 30-second review, we also mentioned a few types of popcorn although it all starts with white and yellow. White is easy to find and what you'll want as a "base" when you like to add your own toppings. It's smaller than yellow kernels when popped although the latter has move natural flavor and is generally what they serve at the theater.
Each color also has sub-varieties, which is where things get interesting. Under the white kernel umbrella, you'll find offshoots like Tender & White and Baby White alongside colorful options like Purple, Midnight Blue, and Vintage Red. While there are options on the yellow side, they are limited with Big & Yellow, Baby Yellow, and Extra Large Caramel along with a few others.
But what about hulless popcorn?
Unfortunately, that's a marketing term as there is no such thing as "hulless" popcorn. When popped, the hull breaks as the fluffy goodness expands, but it doesn't vanish or disintegrate entirely. You can choose a smaller type of kernel, however, which will minimize the number of hulls you'll have to deal with. If you do happen to get a kernel stuck in your gums, these tips can help you out.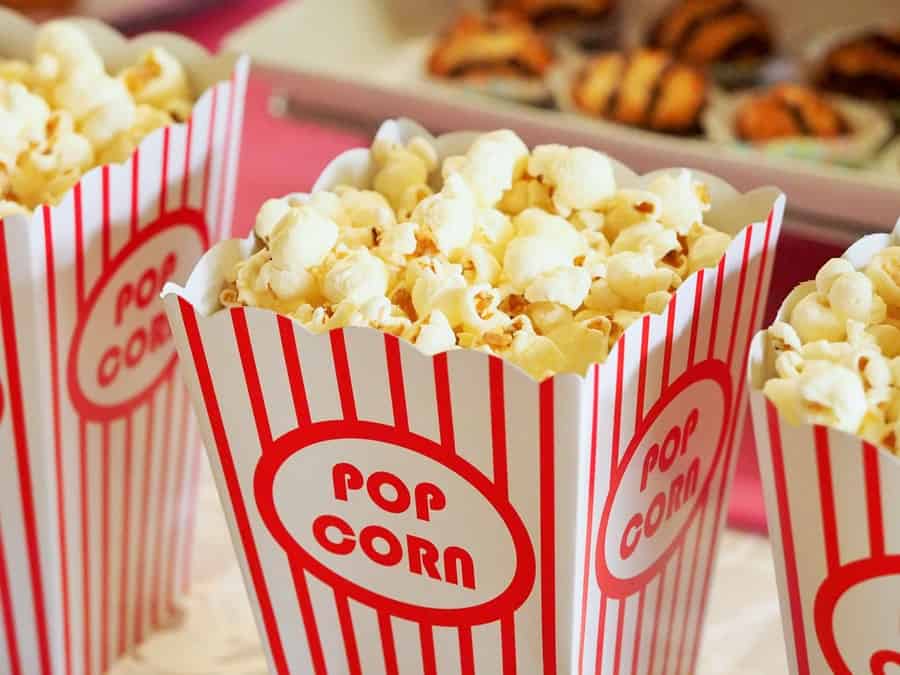 Popcorn Oil
This is one area worthy of section unto itself as a good oil can make or break your popcorn making experience. A bad mix can also send you running to the bathroom or cause intestinal problems if you have allergies or issues digesting certain types of oils.
We aren't going to bore you with a laundry list of oils you can use with your freshly popped corn, but we are going to highlight a few of the more popular options currently available.
Olive Oil – Olive Oil is one of the top options if you want a healthy snack. It has the good kind of fat, monounsaturated, and is known to be one of the cleanest cooking oils around. It's also available in different concentrations including extra virgin olive oil.
Soybean Oil – Derived from soybeans, this is another extremely healthy oil loaded with nutrients including Omega 3. While we won't call it bland, it doesn't have much of a taste or smell compared to other oils like olive or coconut.
Coconut Oil – By far the most popular option, coconut oil is something we've all had – especially if you go to the theater. It has a nutty taste and is higher in cholesterol than other types of oils, however, so it's a taste vs. health debate for many.
Canola – This oil is one of the healthier options as it has omega-3 fatty acids, but keeps the saturated fat levels low. That's good for your ticker although it doesn't provide much in the way flavor so you'll want to have a topper handy if you're going for taste.
Packaging
Popcorn kernels are like any other snack when it comes to serving sizes or buying in bulk. This particular product typically comes in bags or jars, the latter of which is better suited for long-term storage. This is the first thing to keep in mind if you plan on stocking up along with how much popcorn you may actually eat.
Buying food or other goods in large quantities is great when you want to save a few bucks, but it's not without its drawbacks. You'll want to pay attention to the size of the containers and make sure you can store them properly in the pantry. You don't want a stockpile of popcorn in the attic or have it spilling out onto the lawn… or do you?
Regardless of the type of package your kernels come in, every container will have an expiration date. Unfortunately, you can't see it when you're buying online, and it's rare to have a manufacturer put that kind of information out given the nature of online sales.
From our experience, it's also rare to get something completely out of date, but common to get something pretty close to its expiration date. In our research, we found popcorn is one of the safer foods in this regard as most consumers didn't have an issue with out of date products.  You still need to keep the date in mind if you buy in bulk, however, as half the batch could go bad before you get a chance to eat it.
What else can I do with popcorn?
We're glad you asked, and you might be surprised by what you can do with it aside from cramming it into your mouth.
Popcorn can be eaten all year round, but it's seasonal around Halloween and Christmas. Ever had a popcorn ball? It's an amazing sweet treat that's been handed out to costumed kids for decades and still holds its own today.
A few months later, you can whip up a batch and use it to decorate the tree at Christmas time. It may sound like a strange idea, but it's a tradition people have enjoyed since the 1900s. You can even use it in science experiments to entertain with some hopping popcorn…
People love popcorn in all its form, and you can even use it in arts and crafts. You can dye kernels and glue them together to make intricate pictures or an edible chocolate tree if you prefer to eat your creations instead of framing them.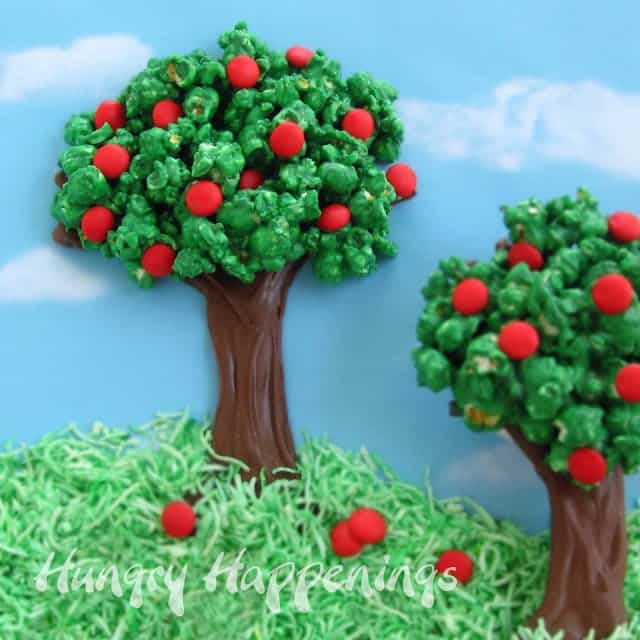 Our Reviews: The Best Popcorn