Do you want to make the best cup of stovetop espresso this side of the Galaxy? Do you want to become a true master in the art of coffee-making? If the answer is yes, you've come to the right place! Because there's just one thing you need – the best stovetop espresso maker.
Research You Can Trust
In order to help you make the right choice, we've gone through dozens of stovetop espresso makers, narrowing down the list to six of them.
And not only that!
We have gone through dozens of coffeemaker forums, looking for tips and advice from some of the best coffee connoisseurs, making sure our reviews are backed by seasoned professionals.
But we didn't stop there…
We have read the user reviews for every one of these espresso makers, in order to back up the evidence presented. This means only one thing – if we recommend something, it really IS worth recommending.
Okay, brewers…let's get brewin'!
Buyer's Guide
The 30-Second Review
So, what should you look for in a good, reliable stovetop espresso maker?
First of all, you want something that's not bulky and that doesn't take up so much of your kitchen space.
Don't underestimate the esthetic appeal, right?
Also, it should be practical and handy – easy to carry when you go on holiday, for example, or when you're moving.
And finally, your ideal stovetop must – get the job done!
Its job is to make darn good coffee, right?
Well, that's exactly what it should be able to do.
What's A Quality Stovetop Espresso Maker?
1) easy to use to use, and
2) easy to clean
And – it makes exquisite coffee.
Simple as that.
THE WINNERS
How to Pick the Best Stovetop Espresso Maker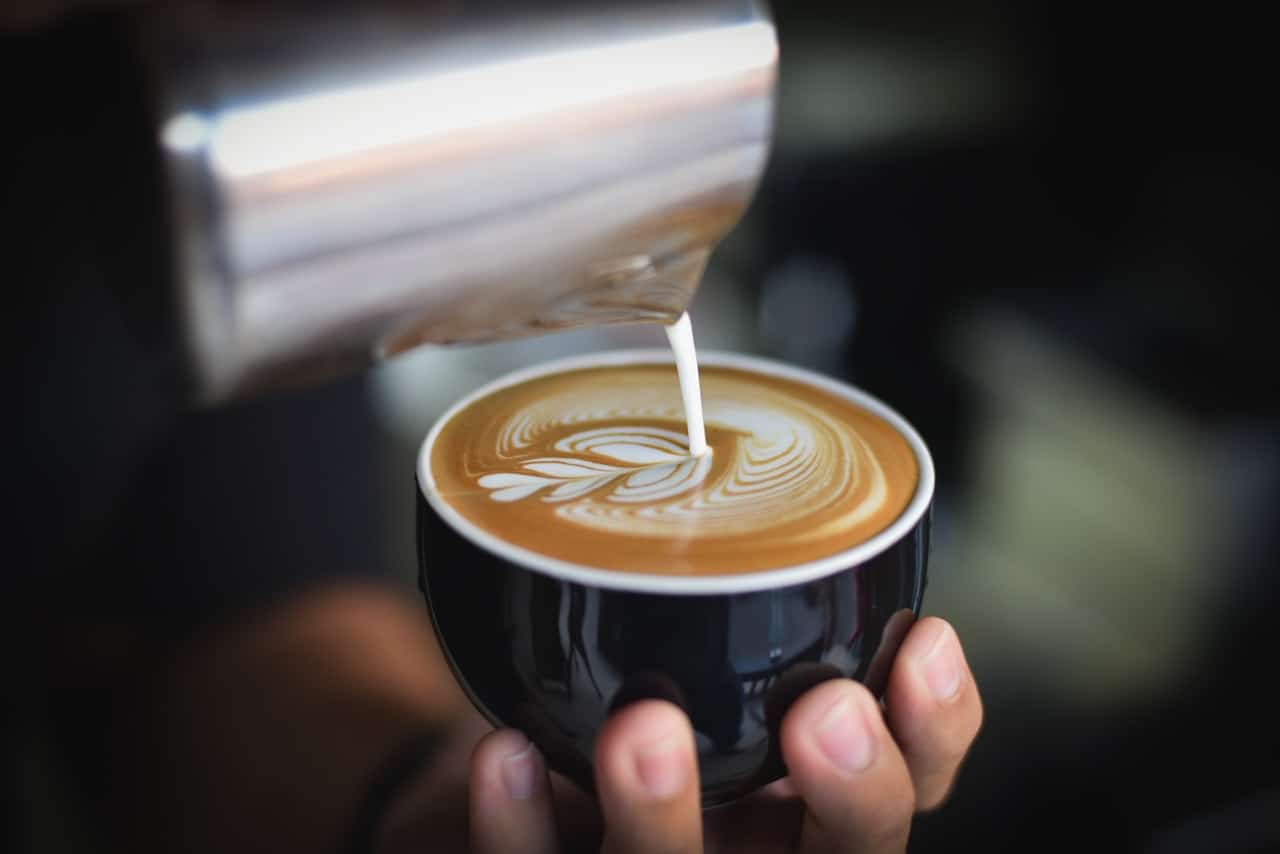 We all love espresso.
The beverage is so popular and beloved by people that it even went in space.
Well, it kinda figures.
Coffee has been around for so long we practically can't imagine our life without it. Not to mention the health benefits it brings. But let's get back to our main subject – espresso.
How can you know you've found the right kind of machine?
In other words, what should you look for in a stovetop espresso maker?
On the surface…
All stovetops are practically the same, because they employ the same physics.
You put water in the water chamber, coffee in the filter funnel – and place the stovetop on the cooker.
When the water starts to boil, it will transform into steam and raise the pressure in the bottom chamber, pushing water through the filter funnel and into the "top floor".
Fairly simple, right?
No rocket science…
But how do we find the right espresso maker? They all claim to be "the best"; they're all described as "the finest on the market".
What are the criteria for actually landing on the best stovetop out there?
This is what you need to consider…
The Material
When it comes to material, there are two types of stovetops: aluminum and stainless steel.
Aluminum heats up quickly and cools fast. It's quite affordable, compared to other materials.
On top of this, aluminum is light, even when the container is full of water or coffee.
On the other hand…
Aluminum can corrode over time. This is due to the acidic properties of coffee.
It doesn't always happen, but there's a possibility.
Also, some people have complained the taste of their coffee is affected by the aluminum container.
Enter stainless steel…
With stainless steel, it's a whole different story.
It will never corrode, and it's more durable than aluminum. It does take a bit longer to heat up, but it also retains heat longer.
Stainless steel tends to be more expensive than aluminum, but it's more reliable in the long run. You can't go wrong with it.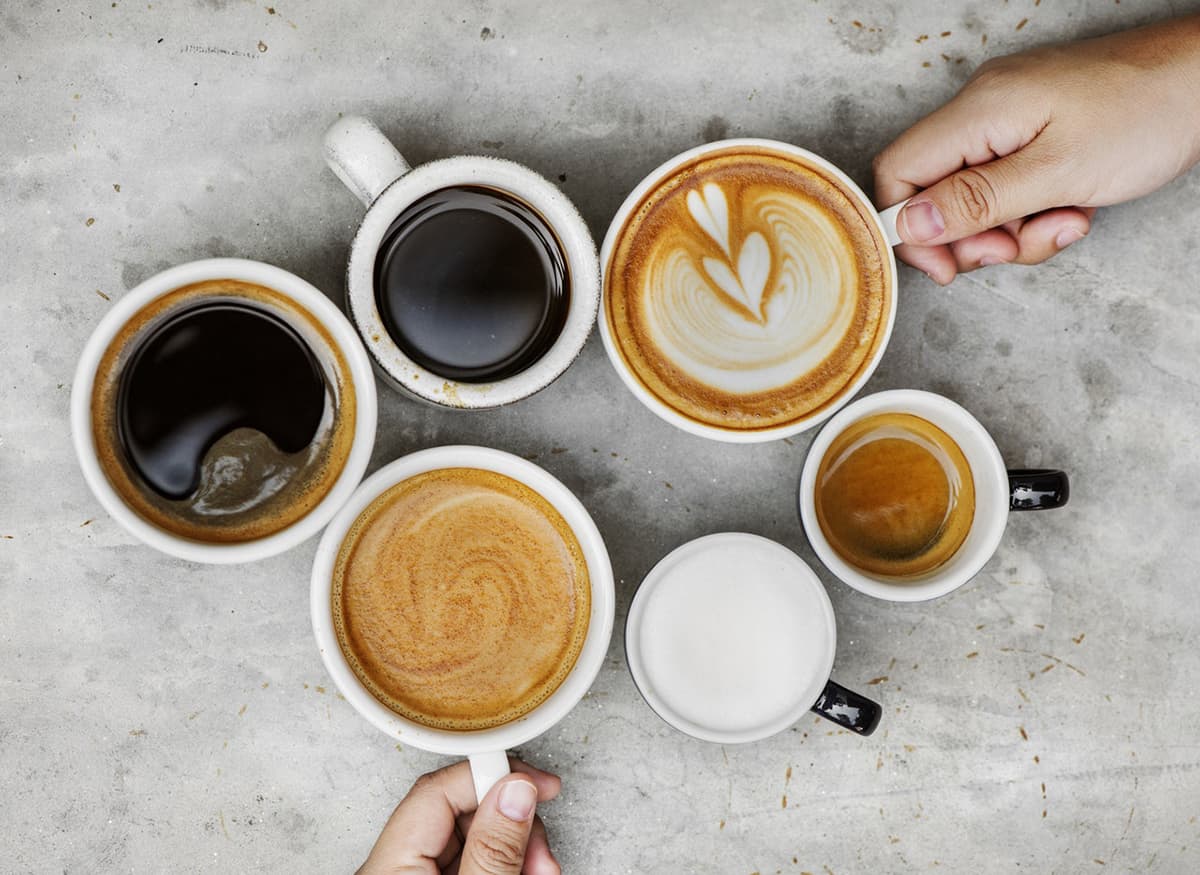 The Capacity
This one is also important, especially if you're a first-time buyer. The espresso maker capacity literally means how many cups it can make in one brewing.
There are many inexperienced buyers that don't even look at the stovetop capacity.
They like it, see they can afford it – and buy it.
And then, they get disappointed.
Upon brewing, they realized there's only enough coffee for one cup, or three cups. But they wanted more. Much more.
Tough luck!
That's why it's important to make sure in advance you're buying the right type of stovetop. With the right capacity for your needs.
The good thing is, the capacity is not fixed. It can vary from one – or a couple – to more than ten cups. There's no right pick for this.
So, how to decide?
The best way to make the decision is to ask yourself:
"How many people will I brew for, on average?"
If it's only you, or a couple people, you should probably go for a smaller-capacity stovetop
Country of Origin?
If by now you've heard that Italy makes the most revered stovetop espresso makers, it's true. Italians have popularized coffee so much they are almost synonymous with the beverage.
Based on this, it would probably be best to pick an Italian manufacturer.
However, don't forget the world we're living in.
Nowadays, most major brands outsource their goods to countries such as China and India.
The reason for this is simple – it's cheaper.
So, just because you bought an Italian brand, it doesn't mean the actual item was manufactured in Italy.
Still, it's probably safer to go with an established brand.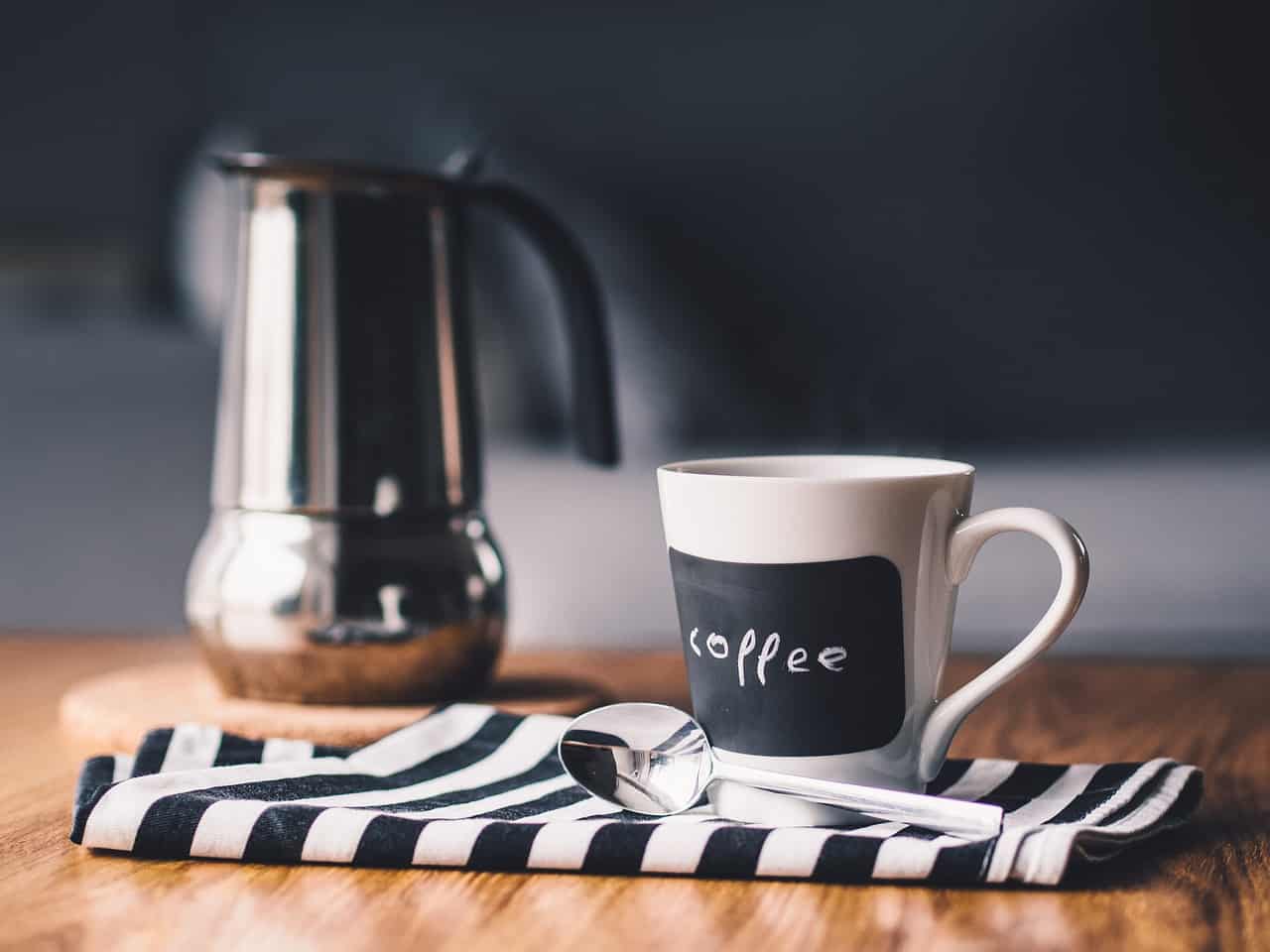 Type of Stove Used
Before you actually purchase a stovetop, make sure you know where you'll use it.
Unfortunately, there are espresso makers that won't work on all types of stoves.
Some won't work on electric stoves, others – on induction stoves.
Then there are gas, ceramic, and halogen stovetops – and all of a sudden – you're lost.
The truth of the matter is that most stovetops are compatible with the majority of stoves. However, you can't be 100% certain.
What to do?
The smart thing would be to read the manufacturer's specifications. That way, you'll make sure your desired espresso maker is compatible with your stove.
No sweat. Problem solved.
To Wrap-Up…
You don't want something that will break the bank.
On the other hand, you don't want something that will disappoint.
You actually want to enjoy yourself. After all, we're talking about top-class hedonism here, right?
And now, let's make the next step and go through our top picks. Get the best "stovetop" today!
Reviews Of Our Favorite Stovetop Espresso Makers
Expert Tips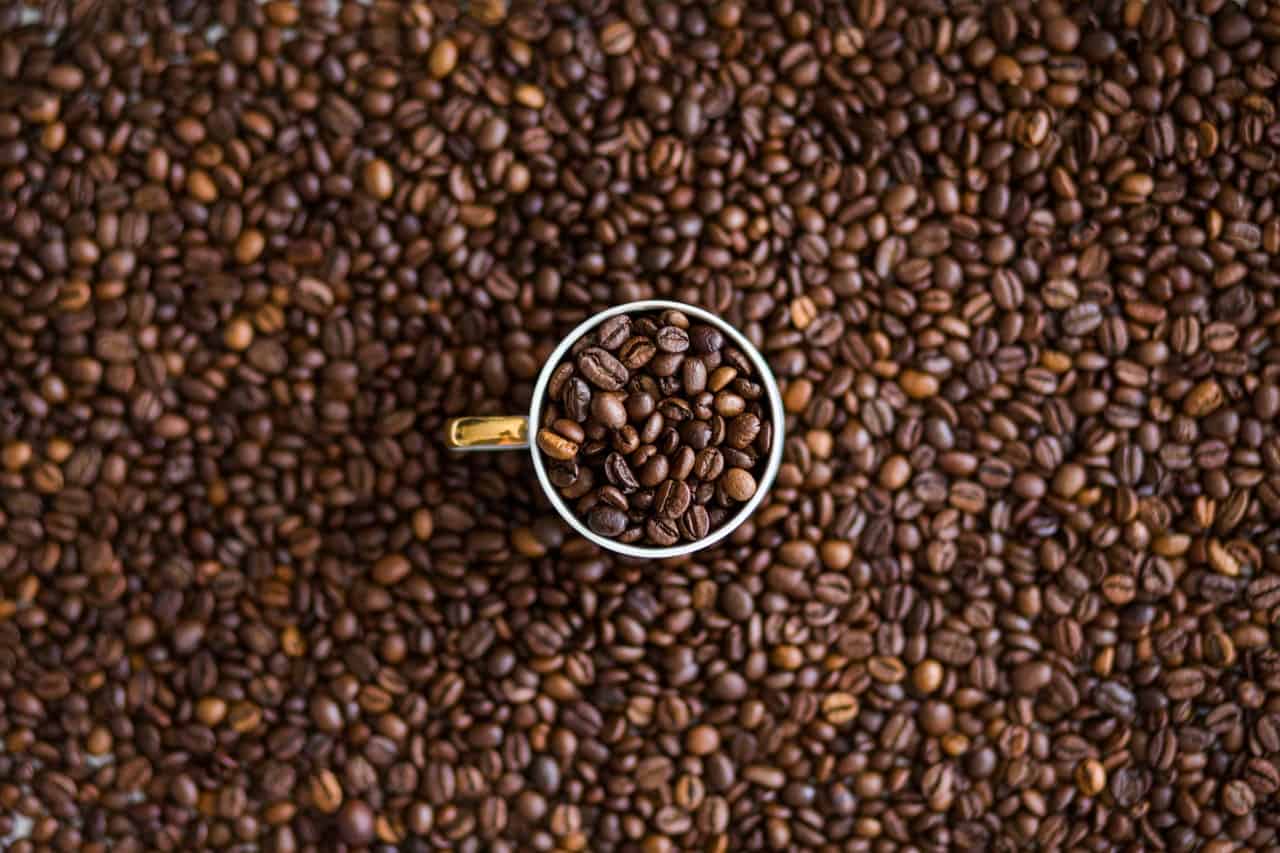 Here are some more things to keep in mind. It's better to be safe than sorry, so be sure to read them carefully.
1. Look for the warranty.
This should go without saying, yet many people deem it irrelevant. But if a product has a warranty, it means the manufacturer has the know-how.
Along with a warranty, you get your money's worth. The reasonable length for a solid warranty is no less than 2 years.
It will also depend on the price, but this is the usual time frame.
2. Keep the stovetop clean.
The majority of stovetops are easy to clean, especially, the stainless models. If you don't take care of them, the initial shine will wear off.
When cleaning the stovetop, pay attention to the gaskets connecting the three chambers. The actual cleaning won't take you a lot of time, and your stovetop will stay nice and clean.
3. Buy bean coffee.
This way, you'll preserve the taste of your freshly made cup of coffee.
Avoid buying ready-ground, because a lot of the freshness will already be gone. Instead, what you should do is – grind the beans minutes before you go into brewing. The aroma will be practically intact, and the flavor will be maximized.
4. Keep coffee airtight.
As soon as coffee gets into contact with air, it risks developing moisture. Be sure to keep it in a dark place with no air, such as a sealed off container.
Make your pick: ceramic, glass or stainless steel.
They're all good.
Also, don't refrigerate coffee (it will affect its taste), or expose it to heat and direct sunlight.
5. Mind the flame.
If you're using a gas stove, make sure the flame from the gas ring doesn't lick the sides of your stovetop.
It's unnecessary (the heat should come from beneath) and it might damage your stovetop in the long run.
6. Mind the filter piece.
When you put the filter piece on the water chamber of your stovetop, make sure the water level is just above the filter.
Get Brewing on Your New Machine
Now you have all the necessary info on getting the best stovetop espresso maker.
Congrats, because you've now become quite an expert!
Watch this video and learn how to perfect your art of espresso-making.
Are you feeling excited? You should, because being able to make your own cup of espresso – on your own stovetop – just feels awesome…
Make your pick and enjoy the taste of freshly made espresso. There's simply nothing like it. Happy coffee-making!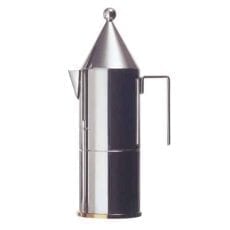 Best of the best
La Conica Espresso / Coffee Maker
In order to make great espresso at home, you'll need to use the best stovetop espresso maker you can find. Here's our list.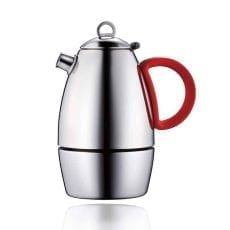 Most Buying
Minos Moka Pot Espresso Maker
In order to make great espresso at home, you'll need to use the best stovetop espresso maker you can find. Here's our list.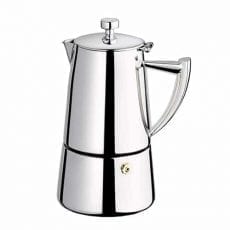 Best for the money
Cuisinox Roma 6-cup Moka Espresso Maker
In order to make great espresso at home, you'll need to use the best stovetop espresso maker you can find. Here's our list.