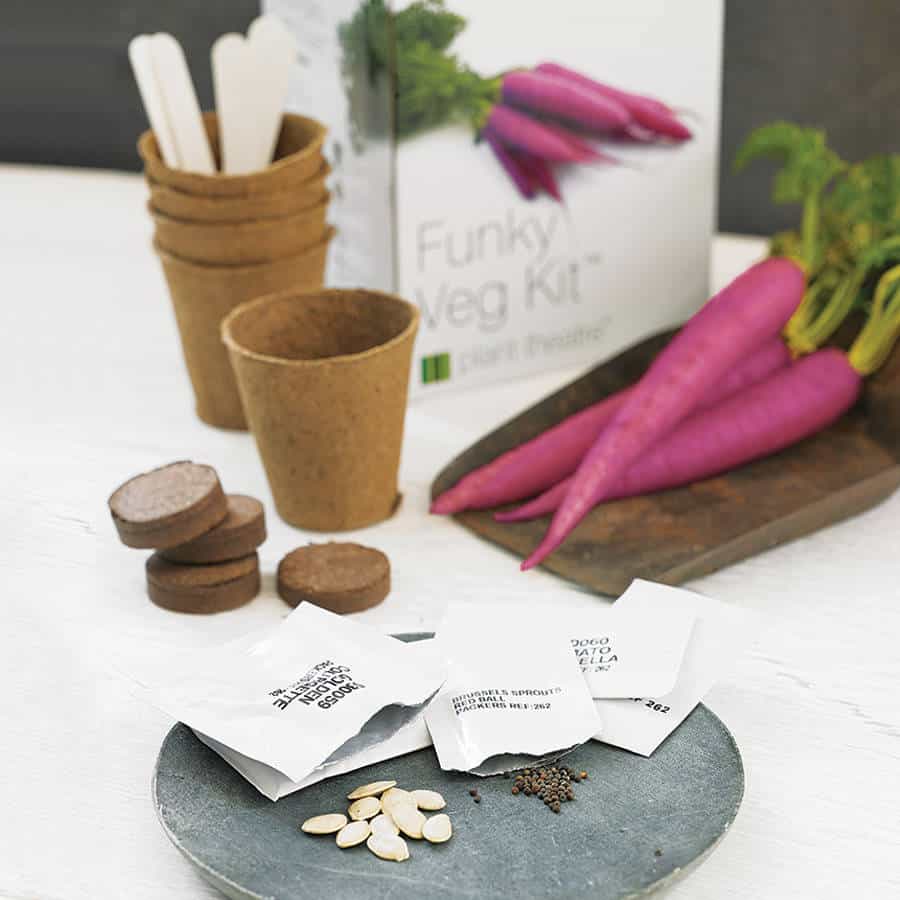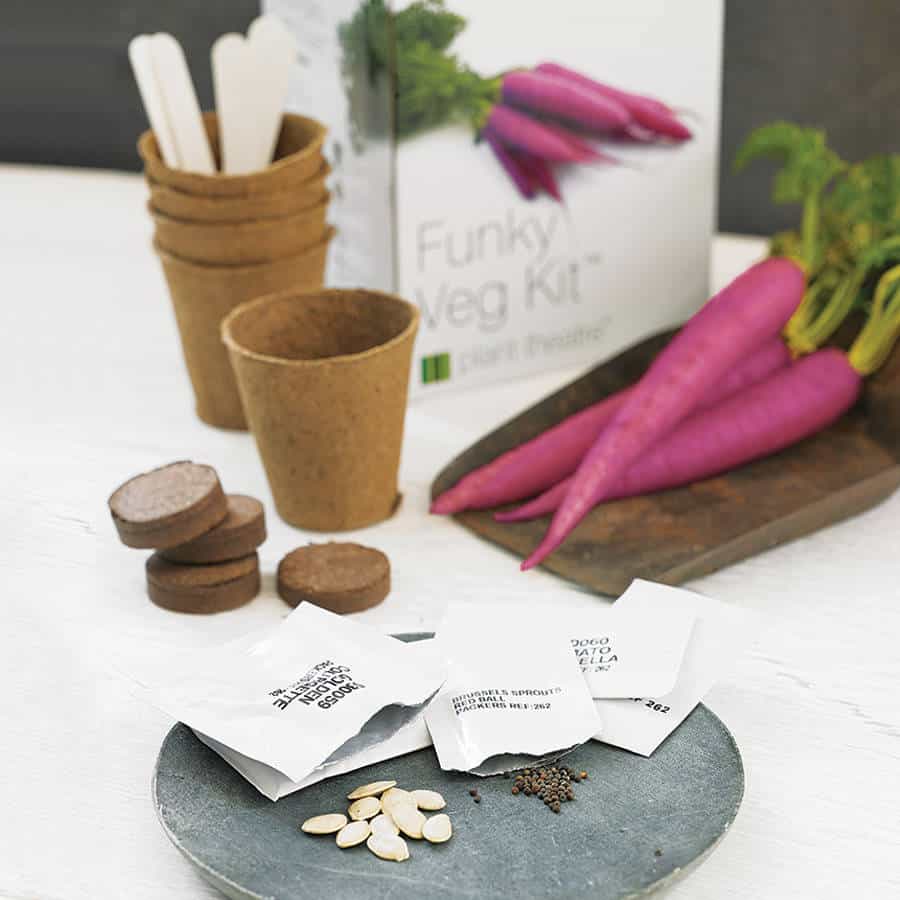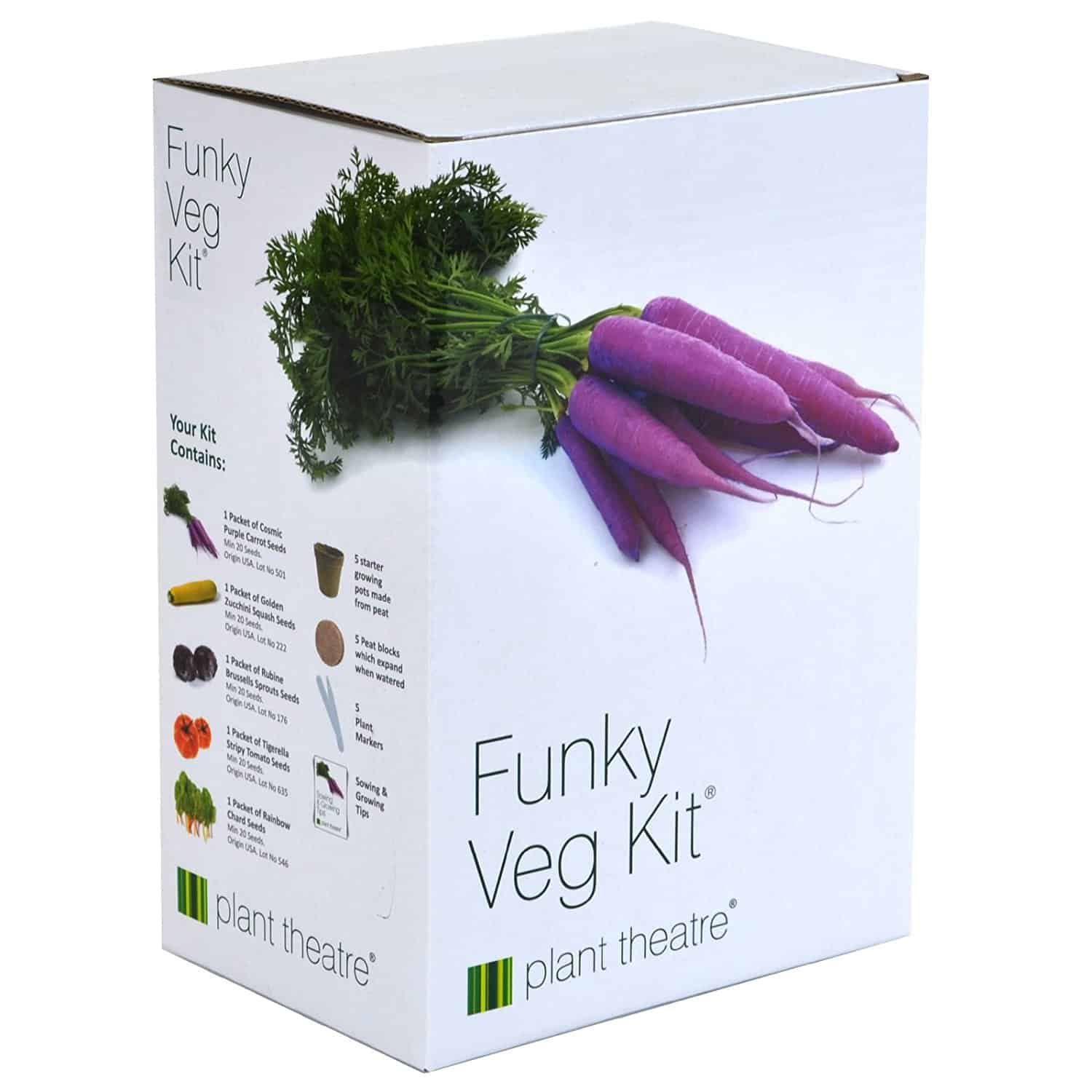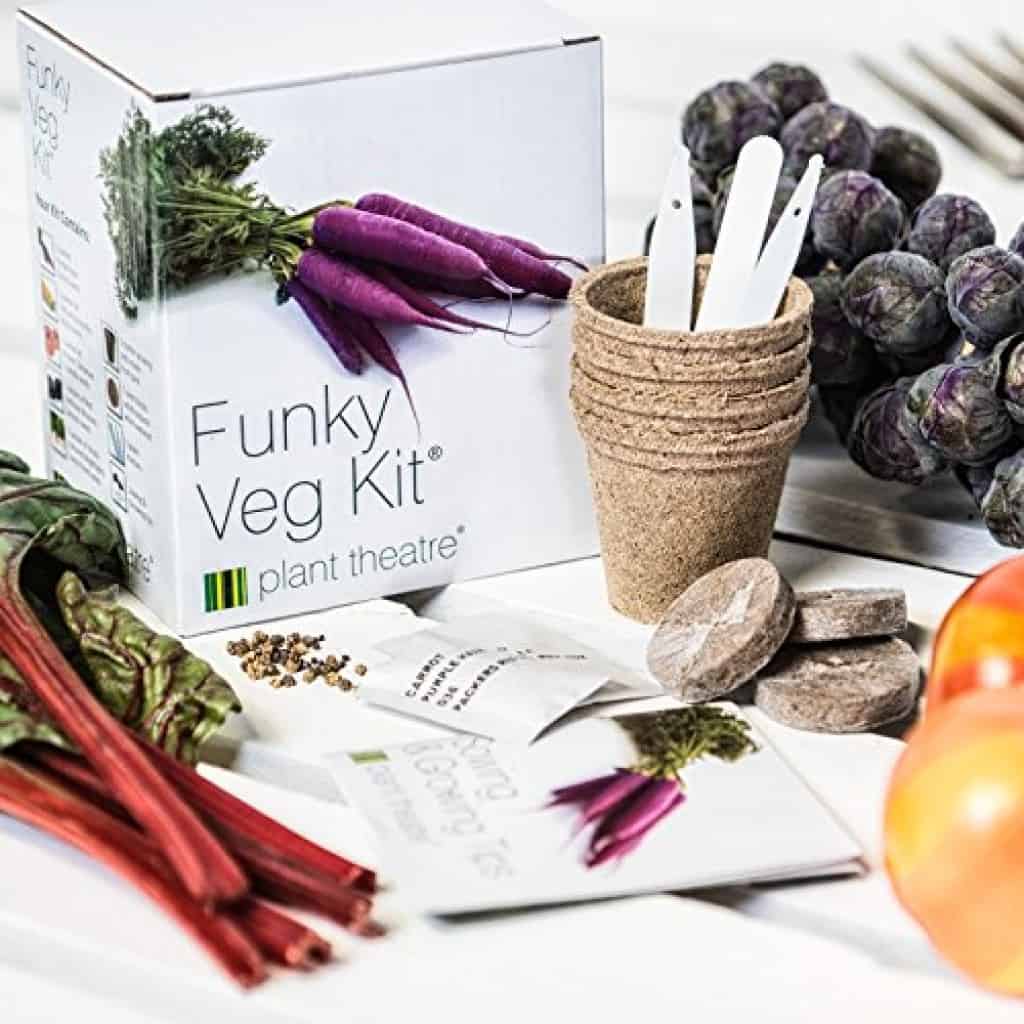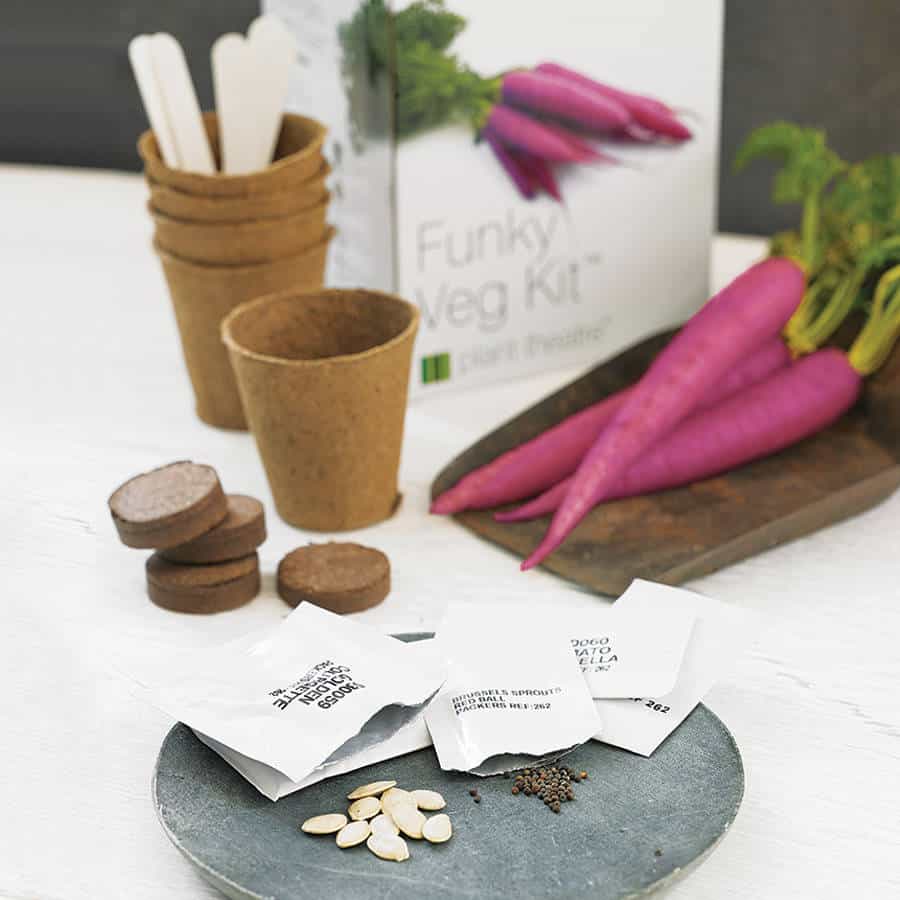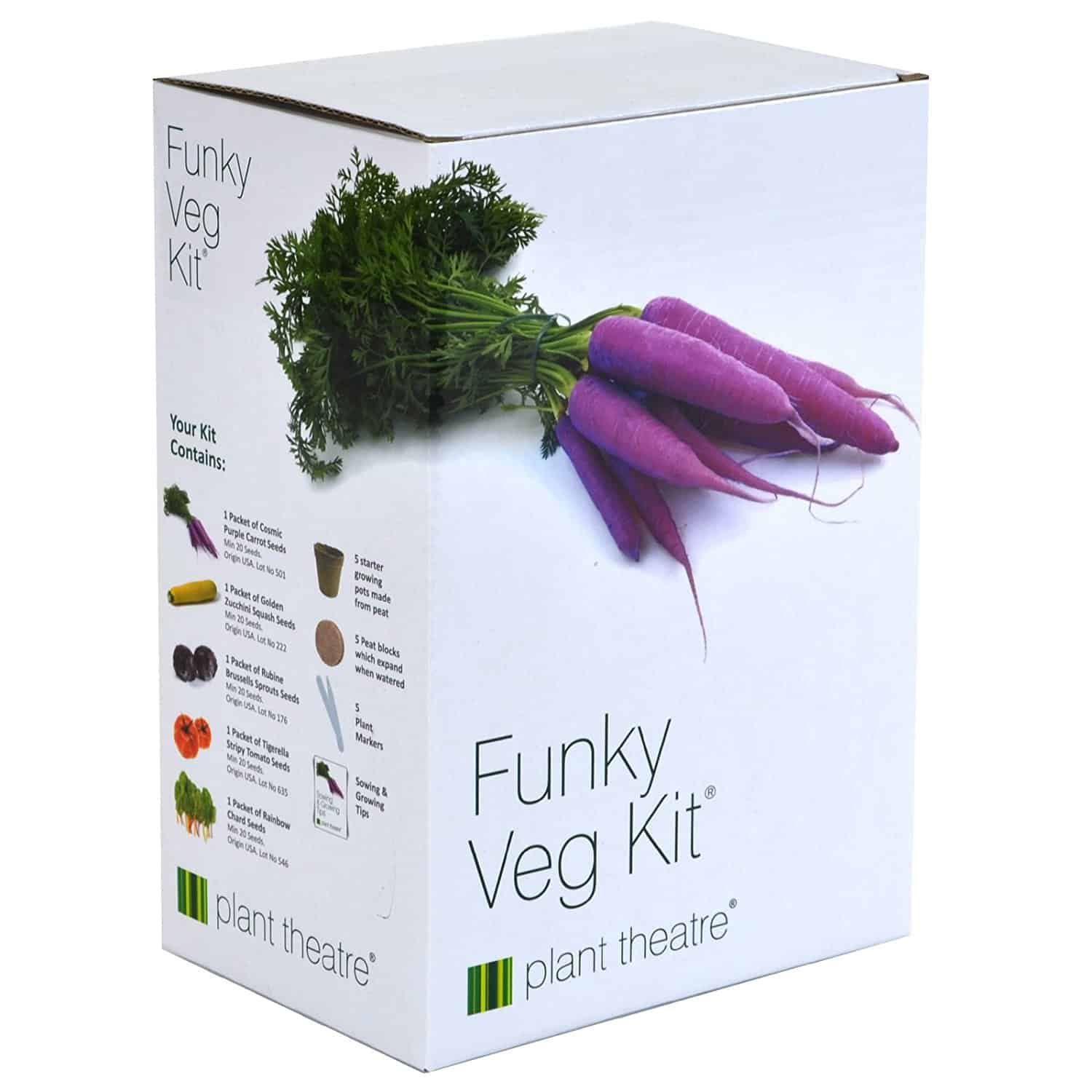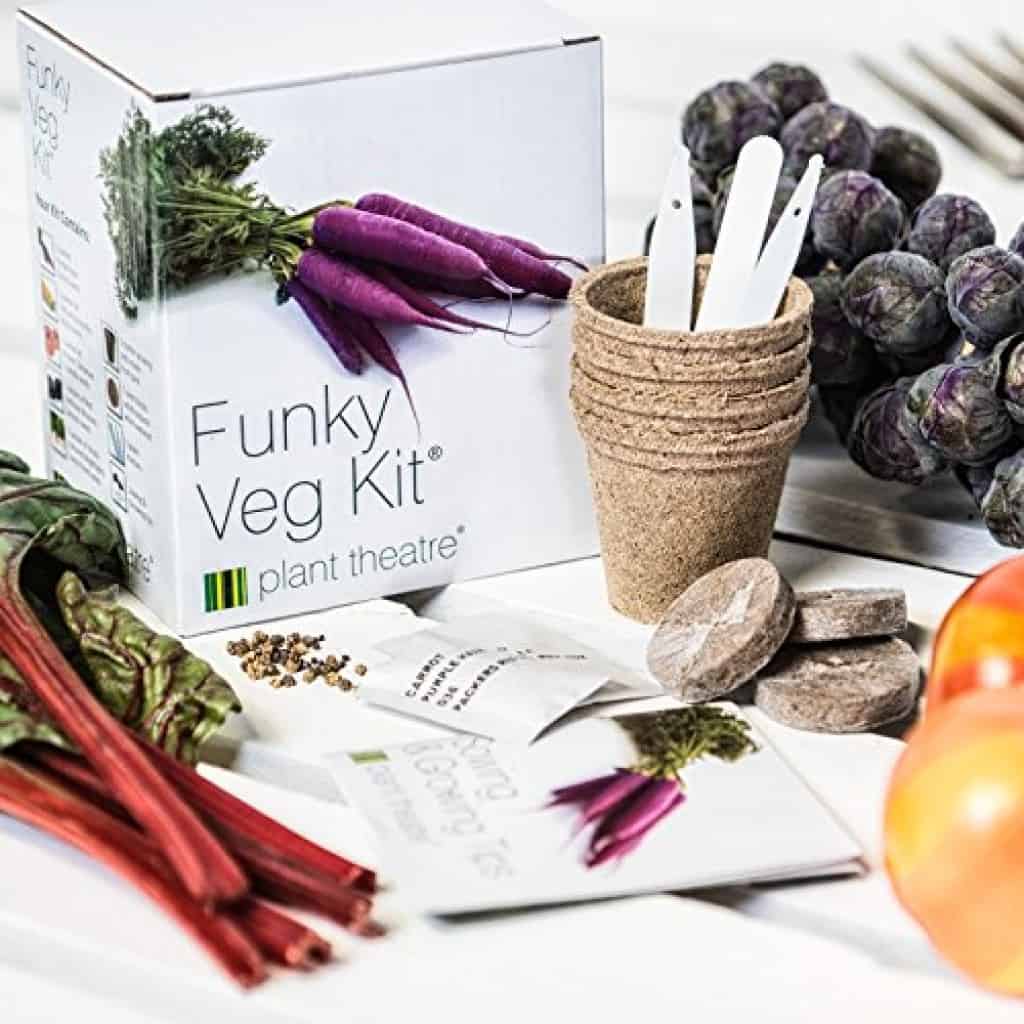 Funky Veg Kit [Review 2020]
You blurted out in front of your colleagues that not all carrots are yellow. Now you don't have a choice but to buy the Funky Veg Kit in order to save face. Get all the equipment you need to easily grow purple carrots, yellow zucchinis, red brussel sprouts, stripy tomatoes, and rainbow Swiss chard.

Features
Non-GMO seeds

Made in USA

Includes tomatoes, brussel sprouts, purple carrots, and more
Dimensions
5.5 x 3.9 x 7.9 inches

7.2 ounces
There's nothing more rewarding that growing your own food, but bring a bit more pizzazz to your garden with the Funky Veg Kit.
You can basically hear someone slapping their bass, it's so funky!
This pack contains seeds that you plant which grow into…
Purple carrots – whoa!

Yellow courgettes – Crazy! I thought they were called Zucchinis but, whatever, they can be both I guess.

Striped Tomatoes – Say what now? Did they cross that with a zebra?!

Red Bull Brussel Sprouts – how the heck does a can of Red Bull and Brussel sprout meet and fall in love and make this mixed-race cutie?

Multi Coloured Swiss Chards – I don't even know what these are, but they're super colourful and that's all good with me.
Also good products
" items="4"]