The 30-Second Review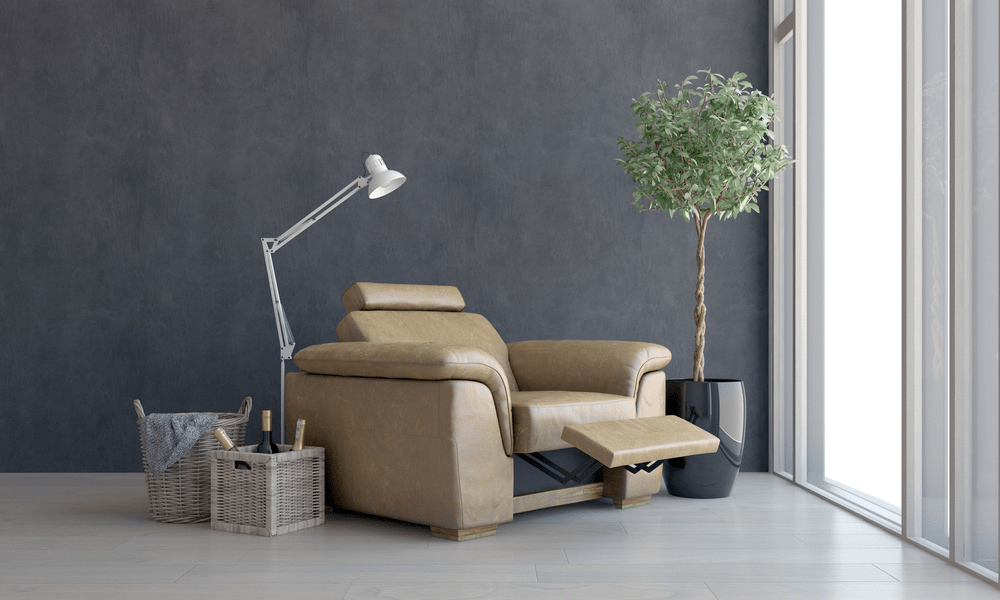 When your days have turned into nights and sleep is something you long for, you may not have time to read our guide and take in our quick buying tips. If that's the case, here are a few things to keep in mind to ensure you choose the perfect recliner.
Do you need something cushy or a bit firmer?
That's the first thing to consider along with the style unless you plan on covering your new recliner with a blanket. Size would be next as it won't do you much good if it won't fit through your doorway or is too large for the corner of your living room with the plug.
After that, think about the features and whether you want a motorized recliner or one with a standard stick on the side. If you go electric, make sure it has a battery backup in case the power goes out. Last but not least, look at the warranty and make sure it's to your liking and all the key areas are covered.
Recliner Buying Tips
While sleeping in a recliner 8 hours a night is not something we recommend, plenty of people do it on a regular basis and some scientist claim sleeping upright isn't necessarily a bad thing. We won't go into the long list of reasons why that happens, it's more than a trend, and plenty of people are looking for comfy chairs to sleep in. Unfortunately, finding the "best" is an impossible task considering what works for one, may not work for another.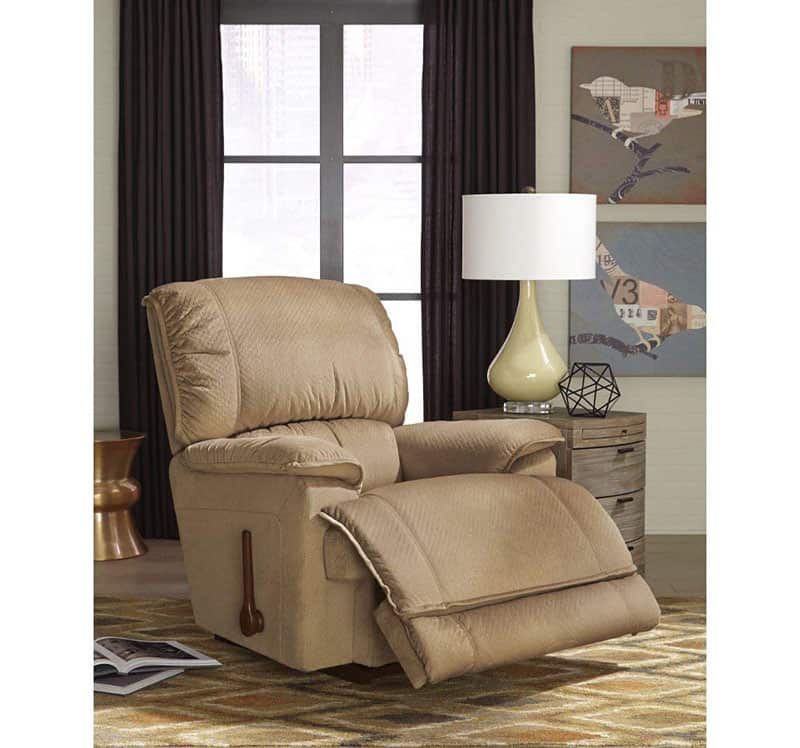 What Type Of Recliner Should I Buy?
All recliners are not created equally, but thankfully there are only a few styles to choose from. We're going to briefly touch on those below, just remember a recliner can have on or more of these traits. Any of these styles can be electric or use a manual lever on the side.
Rockers – This type of recliner also rocks although not as much as an actual rocking chair. Most allow you to rock while the recliner is down, but some models let you sway in any position.
Wall Huggers – Whenever you hear a recliner manufacturer refer to a chair as having "zero wall" it's what we refer to as a wall hugger. You don't need as much space for this style of recliner as they are designed to fit within a few inches of the wall but still fully recline.
Lifts – These chairs are heavier than others due to a unique mechanism under the hood. While they still recline, a motor actually raises the chair to help you get to your feet. They are ideal for older consumers or anyone with a back issue that may have trouble getting out of a regular cushy recliner.
Build Quality & Design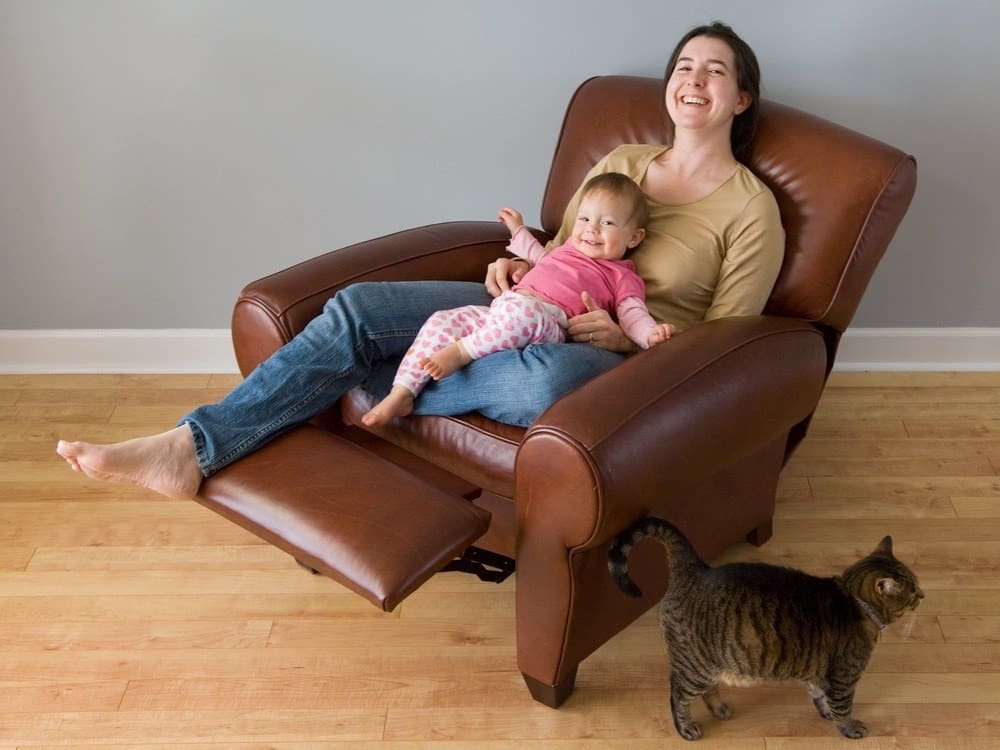 One quality we looked for out of all the chairs we reviewed was how well they're built. Chairs aren't generally meant to be slept in, so if you're going to spend 6 to 8 hours in one, it needs to hold up. You can still find a comfortable chair that's built like a tank if you know what to look for, and it all starts with the frame.
Any recliner worth its salt will have a wooden frame. Hardwoods are ideal, and reinforced corners are never a bad thing. While you can't check the quality of the bolts and screws, some manufacturers list that information, or you can find it in user manuals or assembly guides as well.
We also need to mention size, and it's a specification we've listed with all of our picks. While that's important, the width is vital as you need to be sure the chair can get through your doorway. Most ship with a removable back although White Glove service may be something to consider depending on your residence. If you've got a lot of stairs, don't underestimate the power of delivery.
As for the design, everyone has a different taste so we tried to choose chairs that would go with almost any style of décor. No matter how comfortable your new recliner is, it should be something you're proud of – not a chair covered up with a themed throw blanket.
Features To Keep In Mind
Our choices have a limited set of features as do most recliners in general. That said, there are still some things you should keep an eye out for, especially if you appreciate those little creature comforts.
Every electric chair allows you to control it through one of two methods – a remote or onboard controls. It's a matter of personal preference in some cases, and you may even luck up and get both. If you want to move the top and bottom independently, you'll want a chair with dual motors. Regardless of how you roll, there's one thing you always have to keep in mind.
When the lights go out…
If you buy an electric chair, make sure it has a battery back-up, or you could be in for a very unpleasant surprise if the power goes out. Stumbling around in the dark is hard enough, but having to crawl out of a chair in a pitch black room isn't exactly safe. If your chair has a battery back-up, you're good to go, and it's a feature all the best electric recliners will have.
Want a cup holder? Well, you're out of luck as that's not something typically found on "real" recliners built for living room use although lumbar support is a common feature, even if it's limited. The same goes for vibration and heat. Some models have both those features, but fall more into the massage chair category and aren't built for long-term comfort.
One overlooked feature that comes in handy is a simple side pocket. It was standard back in the day but is a little harder to find now. It's a perfect place to store your periodicals or even your smartphone or slate. On that note, a charging port is something that's still a bit rare, but we did manage to find one sleeping recliner that can charge up your gadgets while you doze.
Tilt-A-Whirl?
No, we're not talking about that vomit comet at the fair that spins you silly. We're talking about the tilting feature every recliner has, and yes, there are even recliners that let you whirl. While they didn't make our list, you should think about how far you want to recline or how many levels you need.
Recliners with a lever usually give you three positions at most, but the world is your oyster if you go electric more often than not.  If you truly want the best, a recliner with dual motors and unlimited positions is your best bet as you can fine tune the headrest and footrest to suit your needs. If the chair is smart enough, you can even save those settings.
Our Reviews of Best Recliners for Sleeping
01
Ashley Furniture Signature Design Hogan Oversized Recliner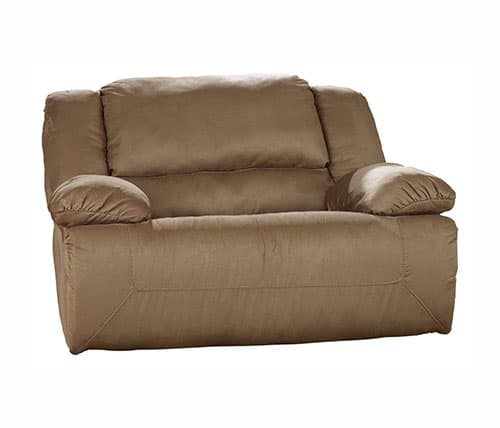 Is it a recliner or a miniature sofa? That may be the first question to come to mind when you set eyes upon the lovely Hogan Oversized Recliner from Ashley Furniture. It's considerably wider than other recliners on our list which makes it an ideal choice when you want to snuggle up and get comfy for the night.
The obvious selling point of this chair is its size, but that also happens to be the only drawback. If you're looking for a smaller cozy recliner or like to feel snug while you sleep, this one won't be for you. On the flipside, it's roomy enough for two, and it's the only chair that allows you to sleep in several different positions due to its size.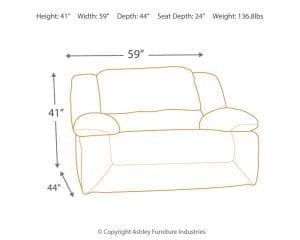 This Mocha colored chair is covered in microfiber and has a high-resiliency foam cushion that's wrapped in poly fiber. The seat and back cushions are firmly attached, and as its polyester, it will be easy to clean as well. That's important for any chair, especially ones you may end up drooling on while you doze off. While not quite built like a tank, we don't think you'll have any issues with the build quality considering it has a corner-blocked frame and a reinforced metal seat.
Just how big is it?
One thing we like about Ashley Furniture is the fact they give you a full range of measurements aside from the usual width, depth, and height…. Which is 59" x 44" x 41" in case you were curious.  If you dig deeper, you'll find out you will need at least 3" between the chair and the wall and that it measures 68" in length when fully reclined. There is 28" of space between the arms and the arm height is set at 27".
Curious about seat depth? Well, wonder no more as the Hogan's seat is 21" from the floor and 24" deep. The last measurement you'll want to keep in mind doesn't have anything to do with the chair at all, but your doorway. In order to get this beast where it needs to go, you'll need to have 32" doorways, or you could be in for a rude surprise.
As for the features, there aren't too many aside from the pull-tab reclining motion which sends you backward and off into dreamland. That means there are no cup holders, massagers, or charging ports on this one – it's merely an oversized comfy chair. That's not a bad thing, especially when you're just looking to get some shut-eye.
We feel the Hogan Oversized Recliner is an excellent choice for a good nights slumber as you won't stick to the seats, and you can curl up or stretch out. It's also a chair that's stylish enough for any home, just keep the color in mind as some users reported that it's a little darker than it appears in the photos. The Hogan comes with an assembly guide and a tiered warranty from Ashley Furniture which offers 1-year free labor along with a limited warranty on all parts.
Features
Zero Wall style
Pull-tab reclining
Easy to clean
Corner-blocked frame
129 pounds
---
Pros
It's massive… and comfy!
Excellent choice for larger framed folks
Easy to assemble
Great price point
Cons
Doesn't recline completely flat
Could be too large for some
---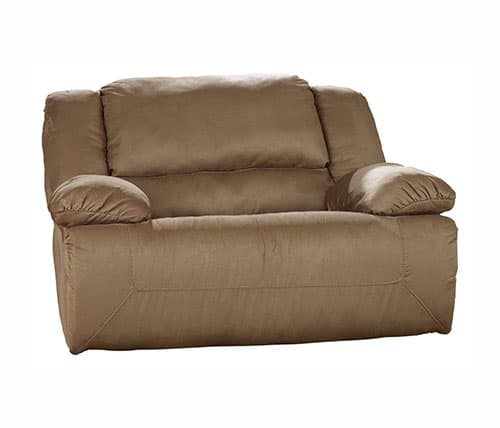 02
La-Z-Boy Calvin PowerReclineXR Reclina-Rocker
You can't have a list of recliners without featuring La-Z-Boy, and the company cracked our list not once, but twice. Our favorite La-Z-Boy for sleeping is the Calvin Reclina-Rocker, a modern recliner with plenty of style and a couple of very cool features.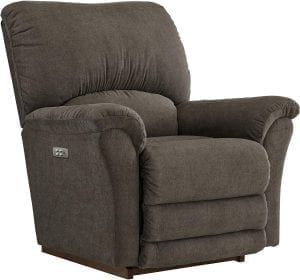 Looking for a stylish chair that doesn't look like something you'd sleep on? This one looks like an ordinary recliner although it rocks gently when not kicked back. When you do decide to recline, you merely need to press a button on the right side to find the perfect angle. It's slower than a lever but easier for people with wrist or arm issues along with those of us that are just lazy.
But that's not the only thing powered…
If you like to listen to music while you sleep or nod off with your smartphone in hand, you'll be thrilled with the USB port built into the outside of the Calvin. It's next to the set of reclining buttons, so you won't need a long cable, and you'll never have to get up to charge your slate or phone. Another cool perk is the fact you can actually rock in this chair while reclined – a cool yet overlooked feature by many manufacturers.
USB ports aside, the La-Z-Boy Calvin is a solid chair from top to bottom. It can handle folks up to 300 pounds without any issue and provides full body support at any angle.  We aren't privy to the exact materials used, but the pillowtop padded arms and split back are quite cushy, and these chairs are usually very easy to clean as well.
There is some assembly required with this chair, but the manual will walk you through it, and it's no heavier than a normal recliner at around 80 pounds. It's a reasonable size at 41" x 39.5" x 41" as well and comes with the company's limited lifetime warranty. Just read the fine print to see exactly what's covered.
Features
Rocks and Reclines
Independent controls
Full body support
41" x 39.5" x 41"
---
Pros
USB charging port
Simple controls
Limited lifetime warranty
Battery back up
Cons
No side pocket
No lefty-friendly
---
03
Ashley Furniture Signature Design Yandel Power Lift Recliner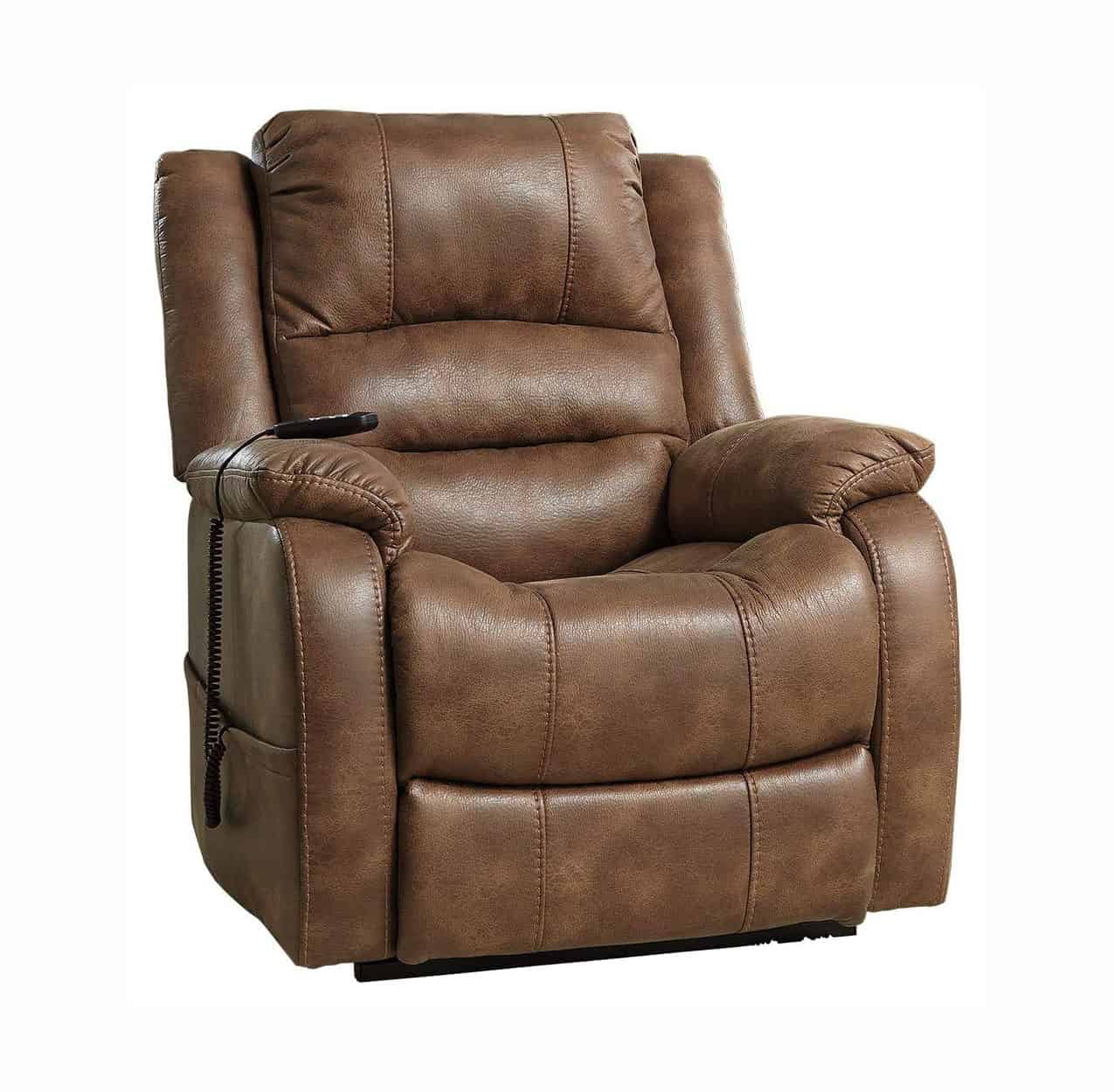 If you prefer the look of leather to dyed fabrics, you'll want to check out the Yandel Power Lift Recliner from Ashley Furniture. It's arguably the cushiest model on our list, and as long as you don't sleep hot, it will send you off to dreamland quickly.
Leather is an acquired taste when it comes to couches or chairs you sleep on as plenty of folks have ended up "stuck" to the side of a chair on a humid night. If night sweats and humidity isn't a concern, the Yandel should be high on your list due to its style and the amount of bang it provides for your buck. It's a chair that will give you sticker shock in a good way as it looks far better than the price tag implies.
This is another oversized recliner measuring 35"W x 40"D x 42.5"H with a reclined footrest height of around 19.5". Fully reclined, it measures 69" so it's suitable for a wide range of body types unless you're well beyond 6 feet tall – then you'll have an issue. Additional measurements for this chair are below.
Yandel spec screenshot
When it comes to the build quality and features, the company left no stone unturned. That means you'll get dual motors for independent control over the back and footrest and a corner-blocked frame with a reinforced seat. It's heavier than other power lift chairs at 140 pounds, so you need to consider placement (and the power outlet) carefully as it's not something you can scoot around easily.
Ashley used a high-resiliency foam for the cushions which are fully attached and plump as you can see from the photos. It's also a chair you won't have to worry about in power outages considering it has a battery backup that utilizes two 9-volt batteries. It has a wired remote with four buttons which allow you to independently control both halves of the chair, but there are no other features to speak of aside from a roomy storage pouch on the side.
When fabric isn't ideal, and real leather is not an option, the Ashley Furniture Yandel is one to consider. It looks good, is well-built and certainly won't break the bank. Just make sure your doorways are at least 30" wide and keep track of the remote as there are no onboard controls. The chair comes with assembly instructions and the same limited lifetime warranty found on the Hogan.
Features
Battery back up
Corner-blocked frame
Infinite positions
---
Pros
Wired remote
Dual motors for head and footrest
Faux leather holds up well
Storage pocket
Cons
No manual controls
The weight
---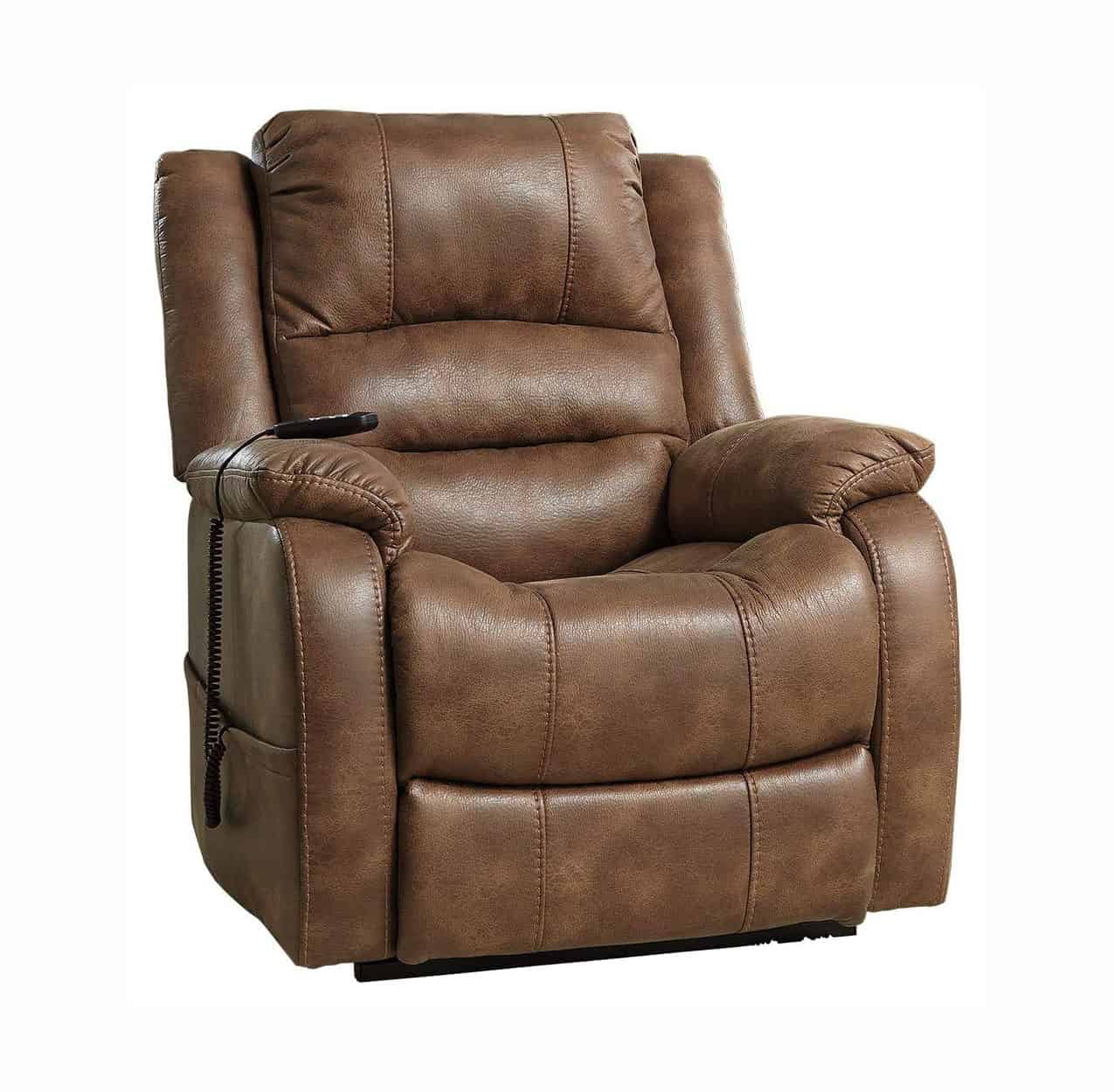 04
Med-Lift 5555 Full Sleeper Lift Chair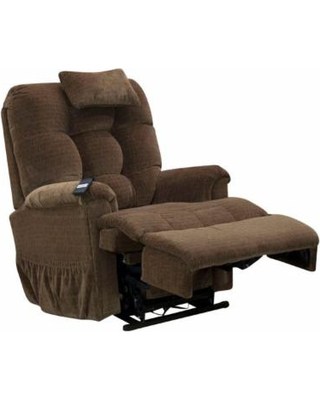 The Med-Life 5555 Full Sleeper Lift Chair is a piece of furniture built to suit specific needs. If you have trouble getting out of a regular recliner, this one's for you, and it happens to be the only chair we've come across that's specifically geared towards sleep.
Some people prefer recliners to beds for personal reasons, and in other cases, it's the only way you can sleep. There is a laundry list of conditions that can keep people from sleeping flat or in a traditional bed, which is where chairs like the Reliance come into play. Med-Lift's chair can handle consumers up to 375 pounds with a height between 5'6" and 6'2" with ease and will give them a boost when the sun comes up as well.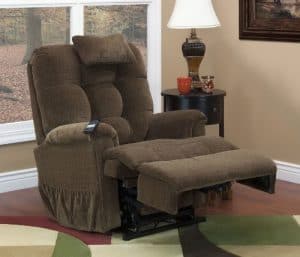 Lift Chairs have become increasingly popular over the past decade and may be something you've seen (or played on) when you've visited elderly relatives. Your hair doesn't have to be grey to enjoy this chair however as anyone that has trouble getting up or standing will appreciate the lift mechanism which brings you to your feet. We couldn't dig up a video of this particular chair in action, but here's a look at the innards of one from Med-Lift…
If you have a bad back, it's hard to argue against a chair that can help you get up from a long night's sleep. Dual motors take care of the heavy lifting whether you need to lower the seat and lay back or simply get back to your feet – a button is all it takes.
But is it comfortable?
The short answer is yes, but like with any chair, how comfortable it is depends on your needs and any preexisting conditions. It has flexible foam in the seat with five "no-sag" springs which are built to stand the test of time. The frame is made from kiln-dried hardwood and secured with corner blocks, gang nail screws, and bolts as well. It's definitely stable, and most consumers found the Coil Max tech and SoftLuxe cushion quite comfortable.
While we aren't privy to the materials used in the cover, the company claims their fibers are dustless and odorless which is great if you have allergies. They are also meet the UFAC and CAL 117 standards against flammability. Other features to note include a chaise pad, and wide magazine pocket on the side. The chair measures 36" wide by 38" deep and 43" high with a reclining length of 76" and a weight of around 195 pounds. You can see the rest of the key tech specs below…
Screenshot (edit/alter to set specs side by side)
The biggest knock on this chair is the price as it's not cheap and not everyone needs a chair that helps them stand up regardless of how comfortable it is. While pricey, it's considerably cheaper than an adjustable bed if you have medical issues that keep you from sleeping flat on your back, and the built quality is top notch. If something does go awry, the Med-Lift 5555 has a lifetime warranty on the frame, lifters, and reclining hardware while everything else is covered for 4-years.
Features
Full sleeping position
One-touch stand up feature
Magazine pocket
Chaise Pad
---
Pros
Ample cushioning where it counts
Non-allergenic fibers
No-sag seat springs
Battery back up
Dual motors
Cons
The price tag
No everyone needs a lift chair
---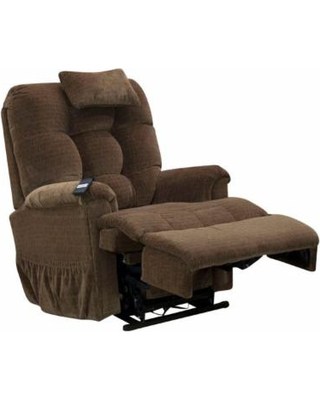 05
La-Z-Boy Niagra Reclina-Rocker Platinum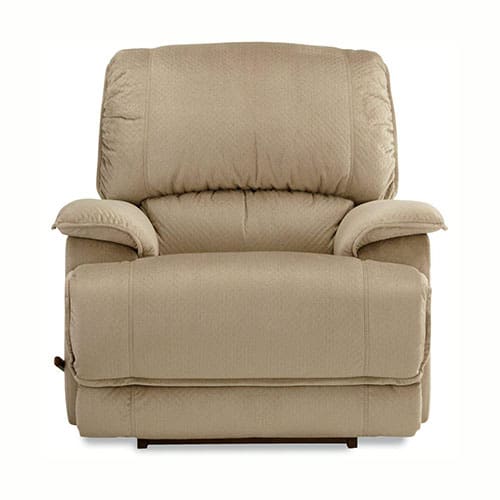 This lovely recliner may look familiar if you follow our site. It was featured in our best napping chairs list, but it's also great for those long naps that extend until the sun comes up.
This is a traditional recliner with a rocking feature which allows you to rock away while you wait for the stars to come out. It has a handle on the right side that unleashes the recliner, and you can choose from one of three positions. As the set and back move at the same time, the Niagra Reclina-Rocker gives you a natural feeling in any reclined position.
How's the fabric?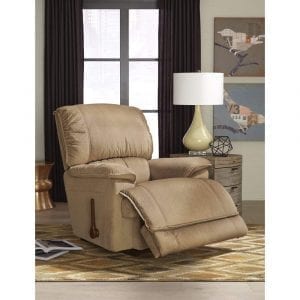 In the older La-Z-Boy chairs, the cushioning and its covering was usually the first to go. Modern chairs hold up better, and this one is no exception. It has detailed stitching and plush pillow back with a waterfall chaise. The armrests are just as comfy as the rest of the chair while the build quality as a whole is top notch.
You can even set the tension on this chair to a degree in case you have ailments that generally make pulling these types of levers back difficult. It's "made in the USA," but some parts are imported from overseas. While that can be a concern at times depending on what's imported, it does come with a limited lifetime warranty.
The older La-Z-Boys became family heirlooms as they tended to get passed around for a few decades before finally ending up on the scrap heap. We're pleased to say the still make excellent recliners, and the Niagra Reclina-Rocka can keep you comfortable throughout the night whether you unintentionally doze off or just prefer chairs on occasion.
On the downside, the price is steep considering there are no real "features" to speak of and it's not a power chair. It is lighter than others however and has a modern style and plenty of cushioning for your backside. The Niagra measures 41"H x 39"D x 41"W, is easy to assemble and comes with a user guide to go along with that lengthy warranty.
Features
Full body support
Adjustable tension
Plush split pillow back
---
Pros
Rocks and reclines
3-position dual locking mechanism
Lightweight at only 82 pounds!
Cons
Expensive for a manual recliner
Some difficulty with assembly
---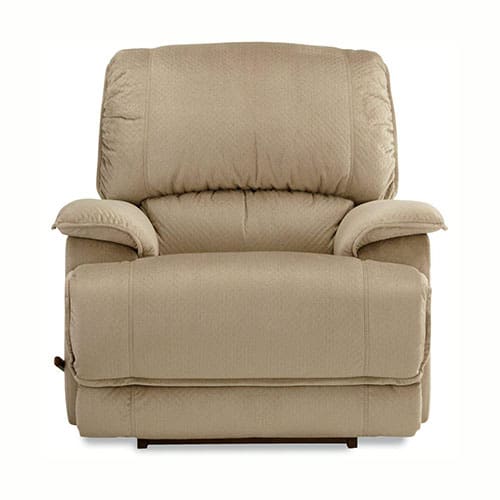 Recliner Maintenance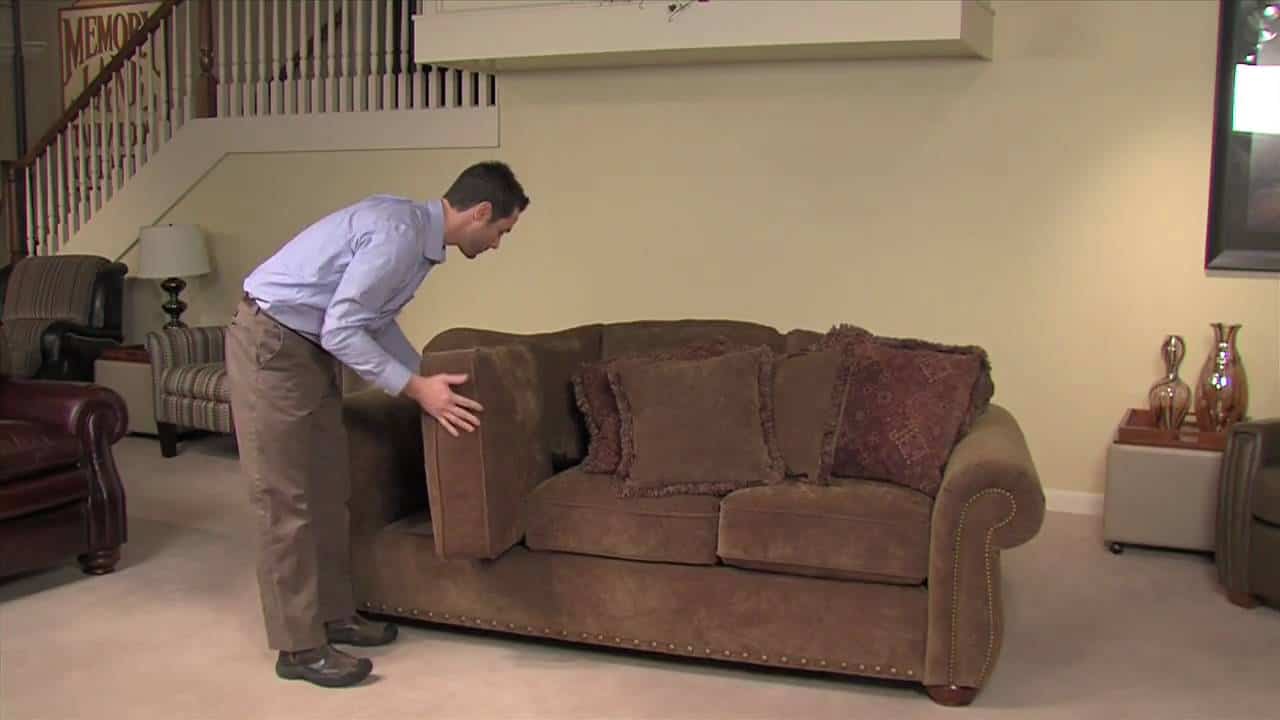 Whether you're spending a few hundred or a few thousand dollars on a recliner, you want to ensure it lasts and the warranty is only part of the equation. You also have to consider upkeep, which is not something most consumers consider when buying a recliner.
Well, that would be a mistake…
Any electrical product has a potential to fail, and bolts tend to get loose over time. If you start to notice your chair shifting when you sit down, you may need to tighten a bolt or break out the screwdriver. That won't void your warranty, but tinkering with the motors will so leave those alone.
When in doubt, refer to the user manual or call customer support.
As for manual recliners, the same rules apply although you can pick up parts cheaper and handle smaller repairs yourself in most cases.
Warranty Information
The last thing to discuss before we send you off to make your decision is the warranty. It's something we hard on here at Bestazy, and for a good reason, as we've seen with some terrible warranties on otherwise outstanding products.
Recliners are a bit different however as the top brands generally give you 5-years or more. Some even offer a "limited" lifetime guarantee which covers the frame or other parts of the chair. With that in mind, always read the fine print and find out how long the cushions and motors are covered along with the frame. A decade may sound sweet, but generally, parts and labor are only included for so long.
Final Thoughts
We hope you found our reviews of the best recliners for sleeping useful. While we kept our list short this time, our picks will outlast others and are from brands we have personally used or trust.