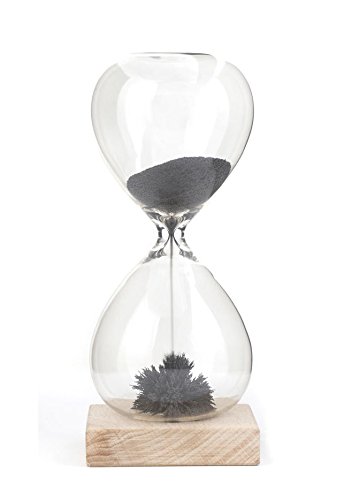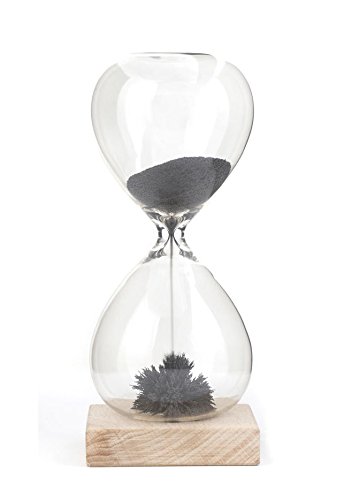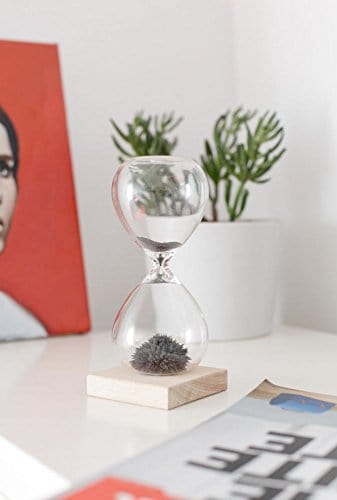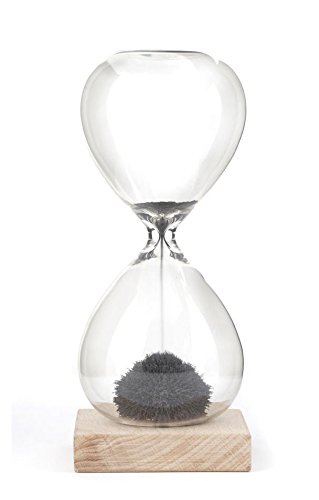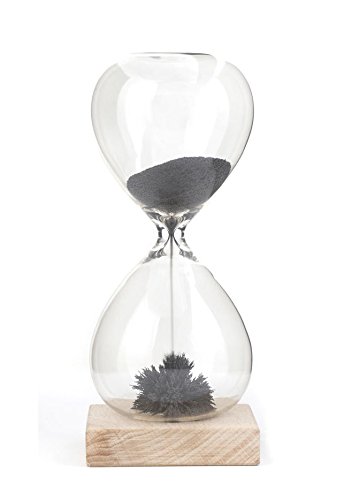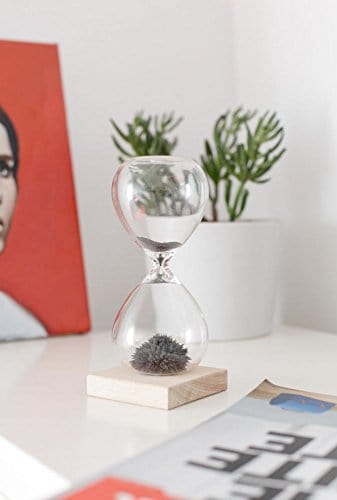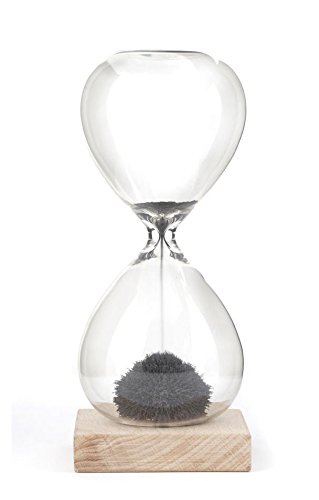 Magnetic Hourglass
There's no way to track time that's quite as mesmerizingly beautiful as with this unique hourglass. Placed on an elegant wooden base, it uses a hidden magnet to pull down ferrous sand. While falling, the sand creates lovely stalagmites you can admire for a lot longer than the one-minute countdown.

Features
Accurate one minute timer

Hidden magnet creates magical stalagmite sculptures

Attractive wooden base
Dimensions
6.5 x 2.8 x 2.8 inches

4 ounces
There's nothing more attractive than magnets.
This is an hourglass that last for a minute so should technically be called a minute glass, but that's beside the point. This is cool. The only thing you'll do in that minute is stare intently at the magnetic sand dripping and stacking on itself inside the glass.
You know that hourglass in the Wizard of Oz? This is like that, but if a robot with impeccable taste designed it.
And think of all the one minute things you could time! How many push-ups you can do in a minute… how many handstands you can do in a minute… how long can you hold your breath for a minute… it's hours of minutes of fun!