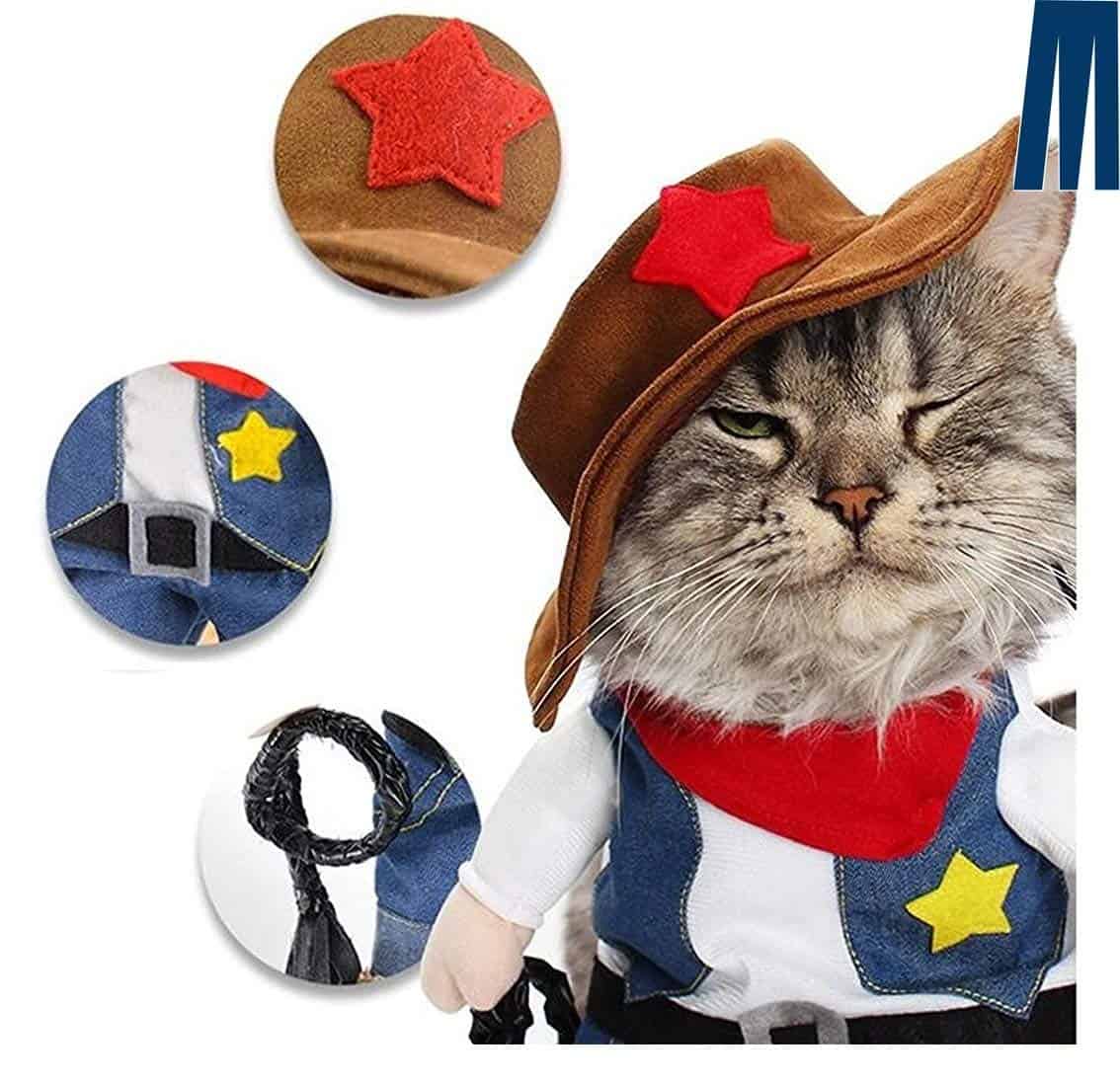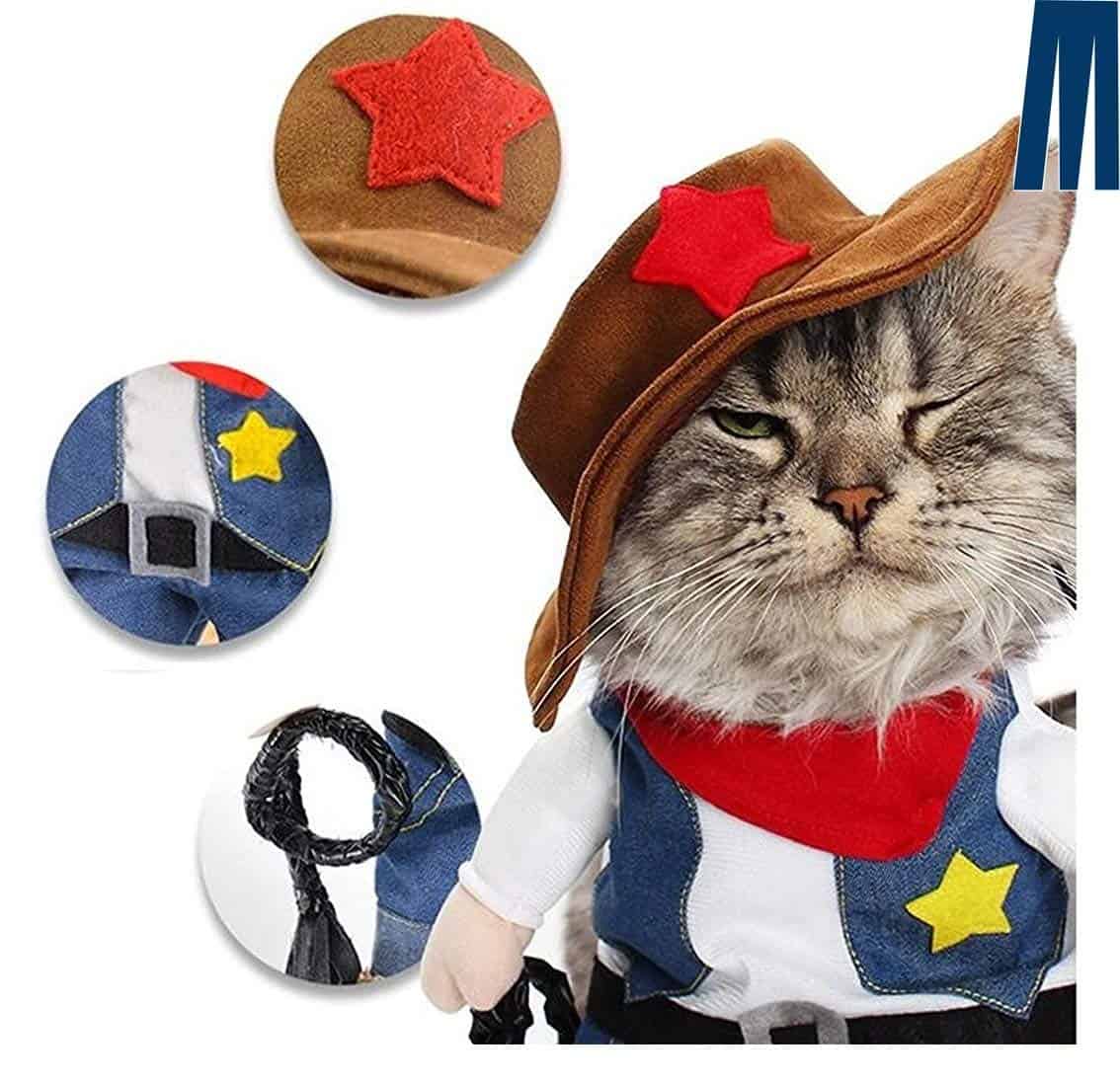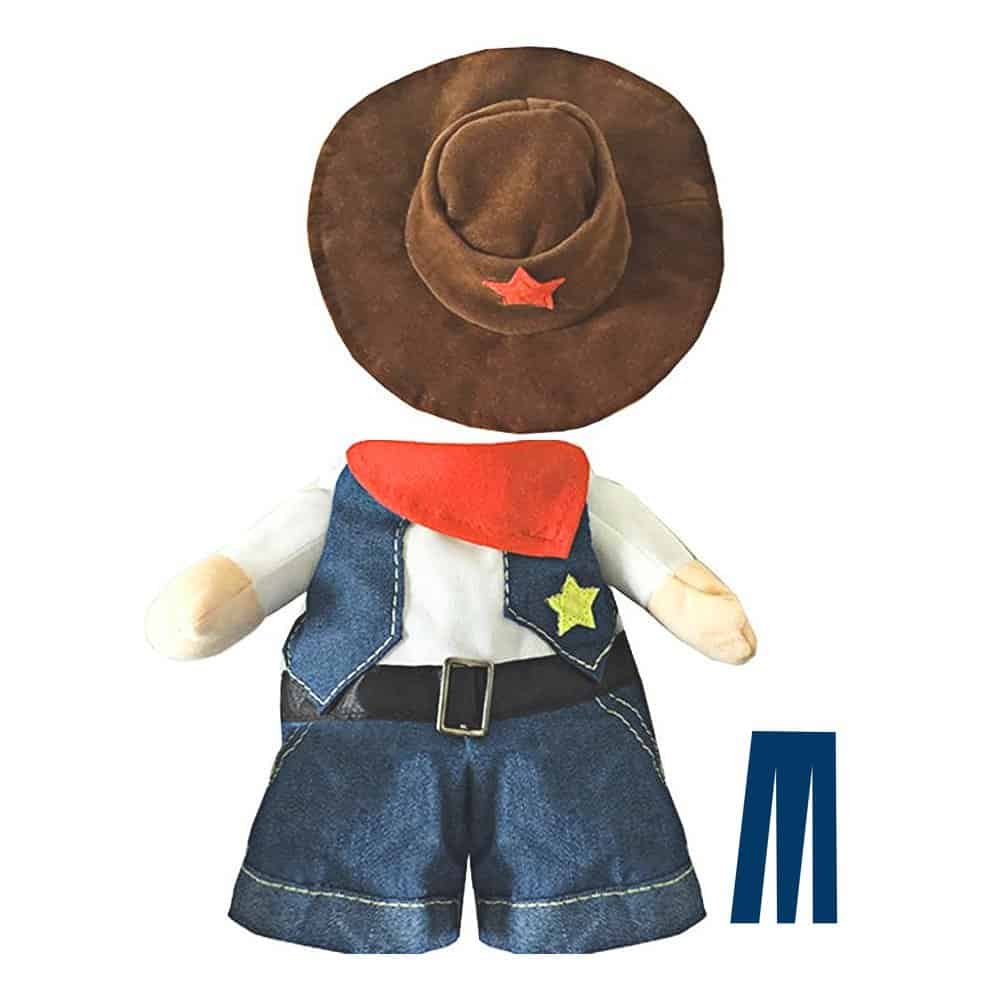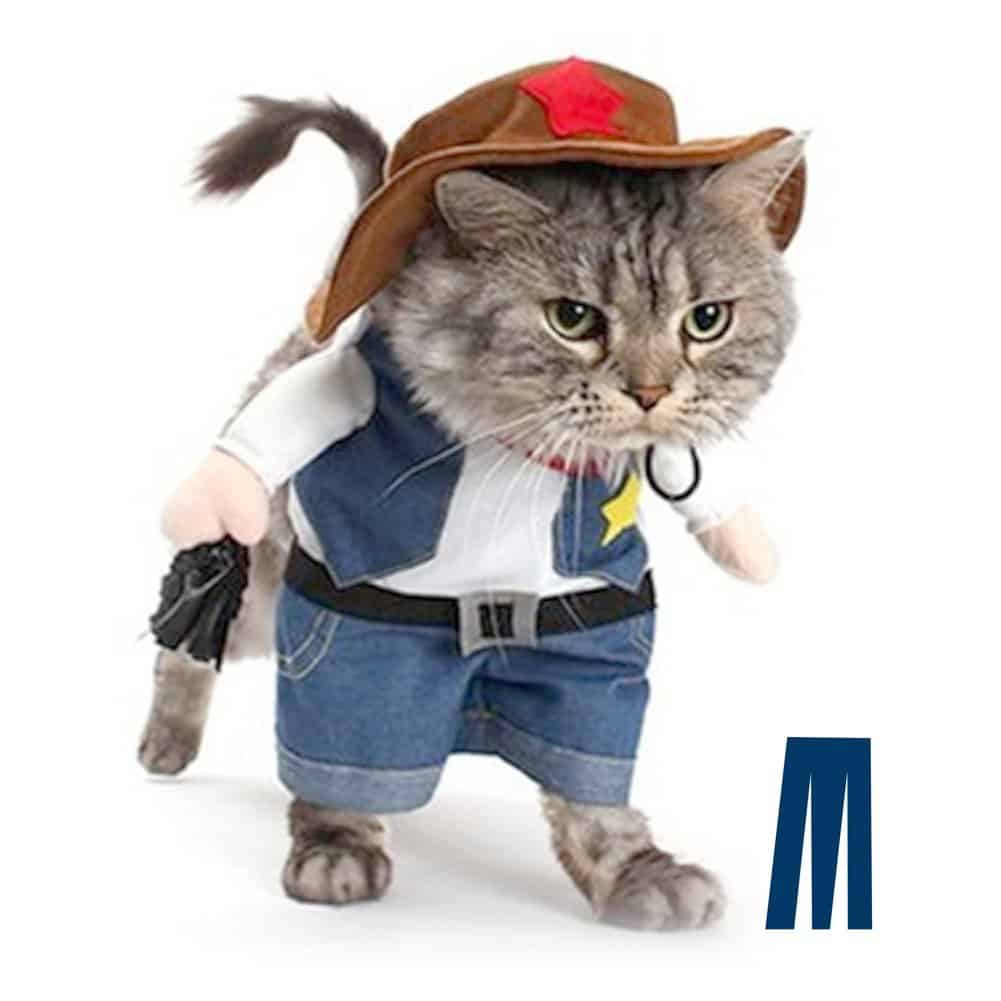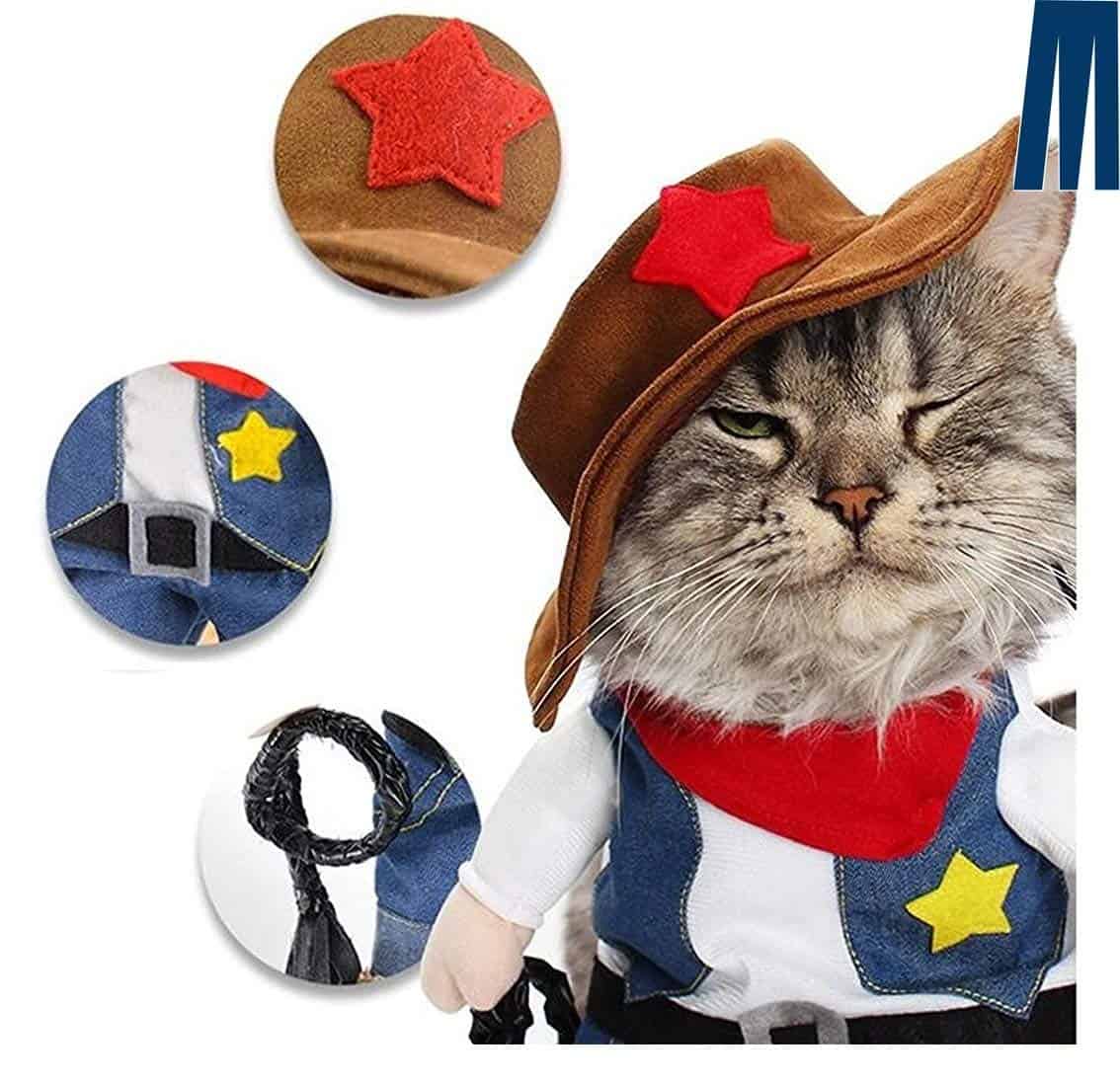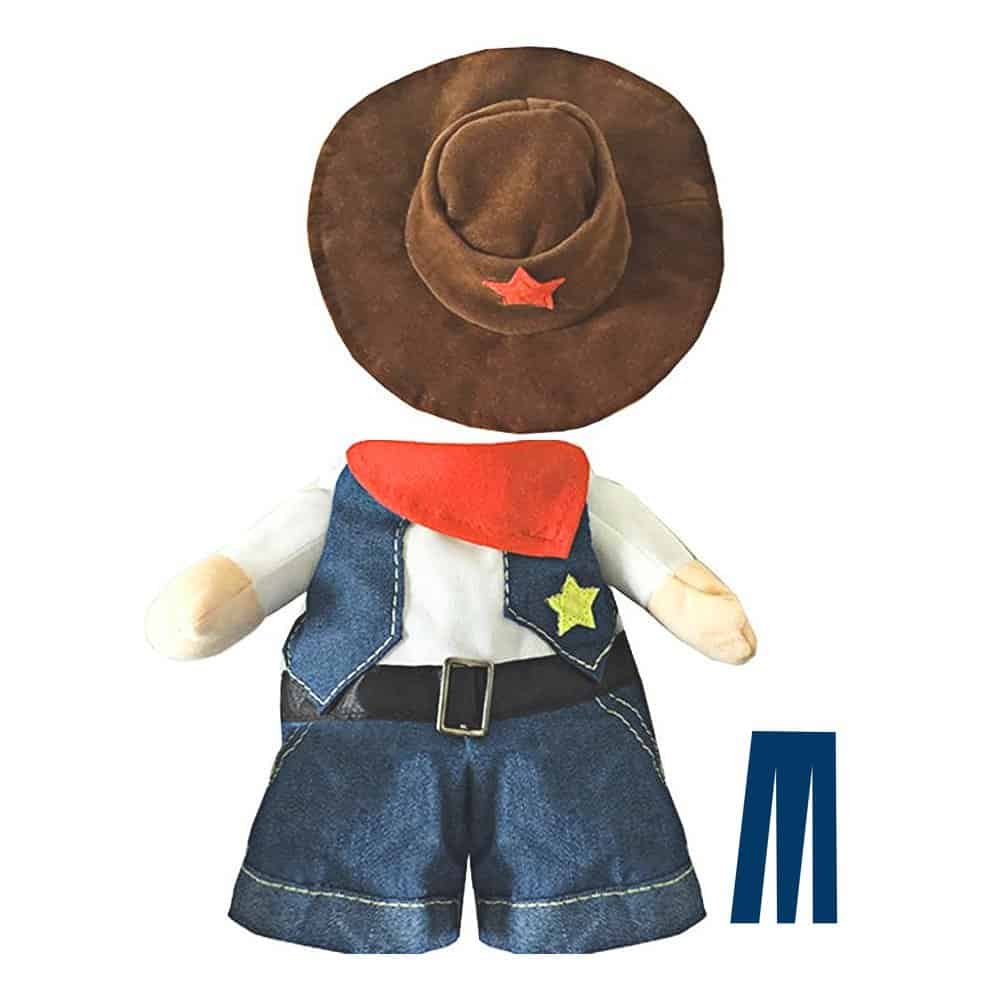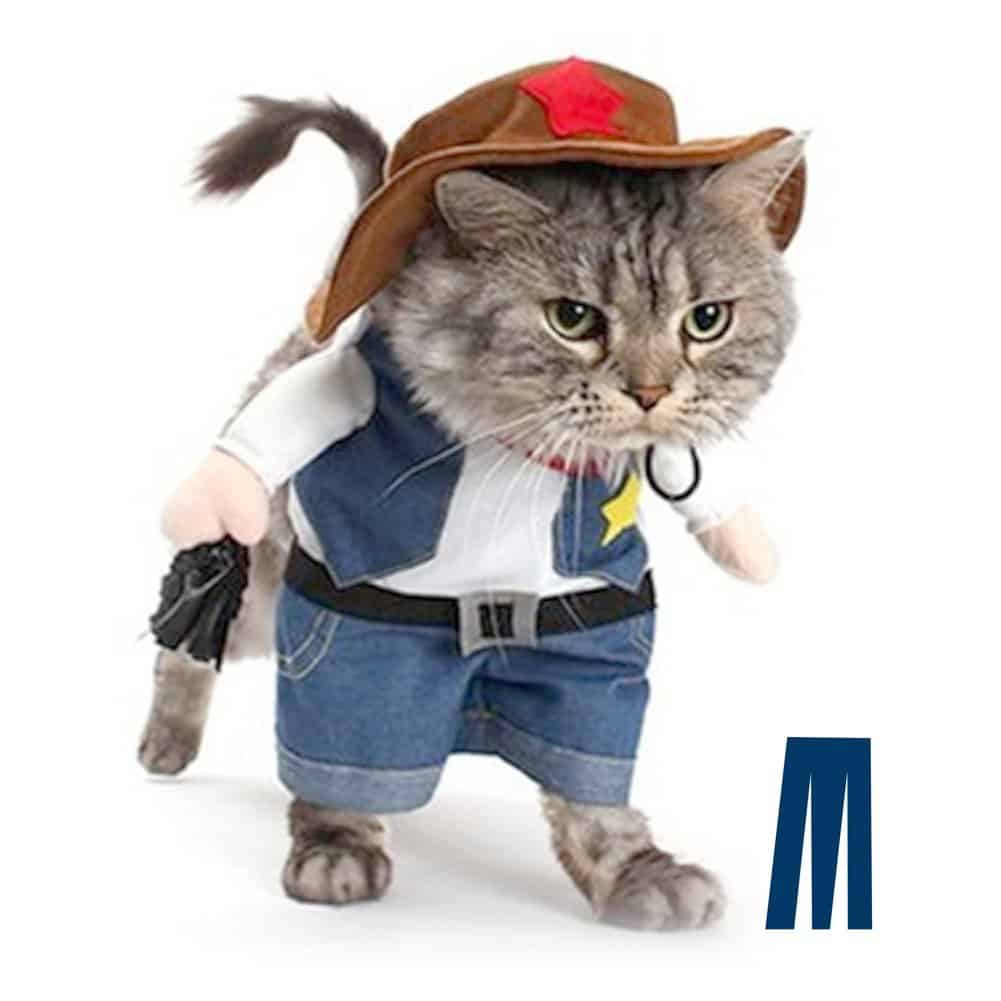 Mikayoo Pet Outfits
If clothes make the man, do they make pets, too? If so, you're in for a real treat! This cat outfit includes a sheriff onesie and a hat with a badge. They're easy to put on, so you don't have to worry about your pet getting mad at you. And then they can go exercise their right to boss everyone around.

Features
Comfortable polyester fiber fabric

Velcro closures

Instantly makes pets Instagrammable
Dimensions
Small: Neck 11″; Chest 11″-15″, Fits a cat

Medium: Neck 12.5″; Chest 15″-17.7″, Fits a Cat or Small Dog

Large:: Neck 14″; Chest 17″-19″, Fits a large Cat or Small Dog

X-Large: Neck 16″, Chest 19″-21″, Fits a Small Dog
You have the right to remain fluffy!
Cats have their own inbuilt clothes – their fur – but they long to be able to dress up like their human captors.
Now you can treat you cat by turning them into the Sheriff of your house. Watch him lasso up all the mice, Watch him ride a dog into town. Watch him pop down the saloon for a bowl of milk. Your cat will be the talk of this ol' dusty town in no time.
These are so cute I'm getting three of them! And I don't even have a cat.
And if you don't like cats, buy them an outfit to show them who's boss. Oh yeah, Mr, Whiskers, you're going to lie around the house all day? Well I hope you enjoy looking like an idiot.