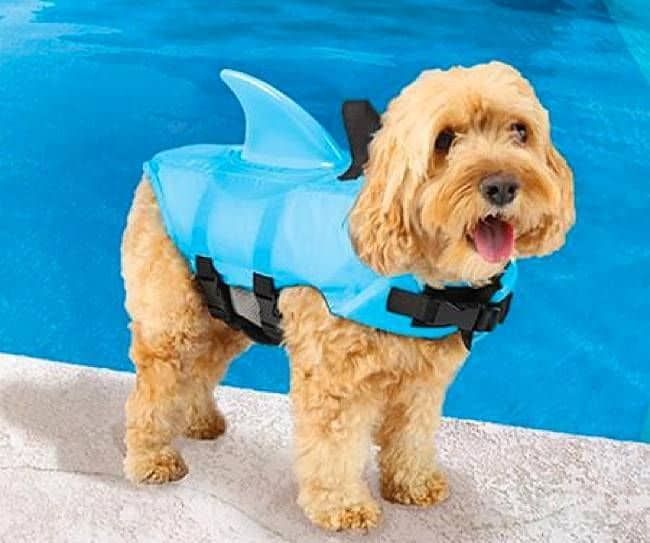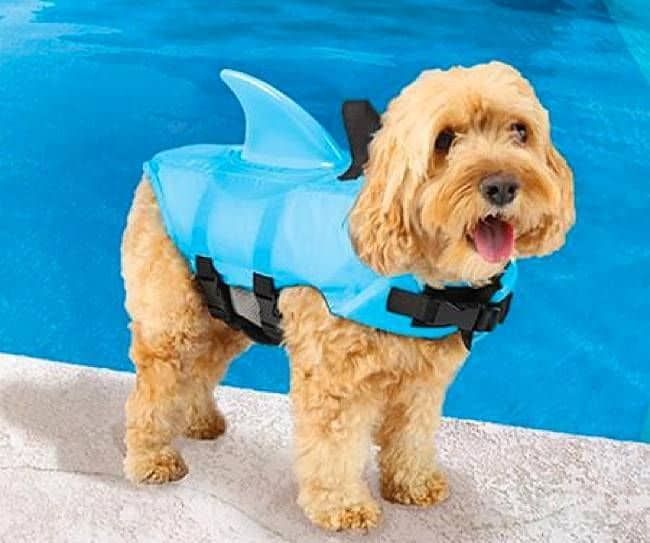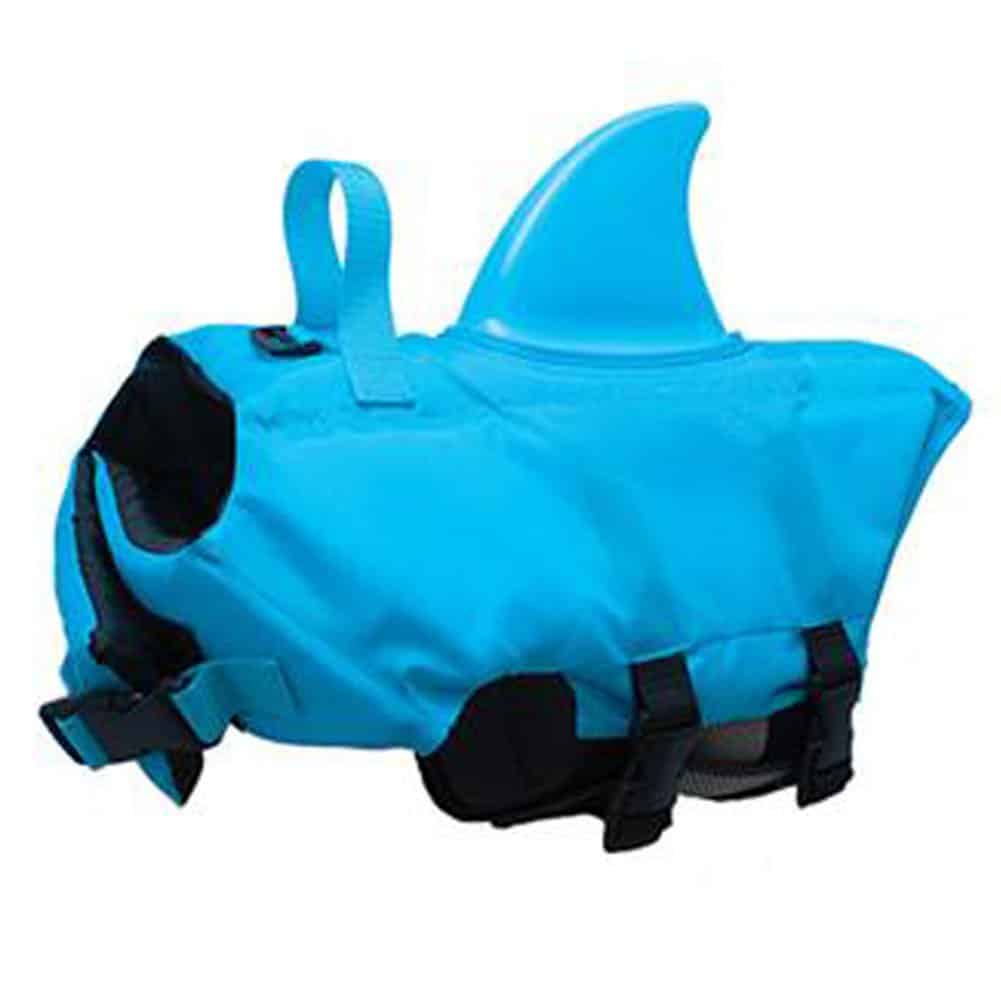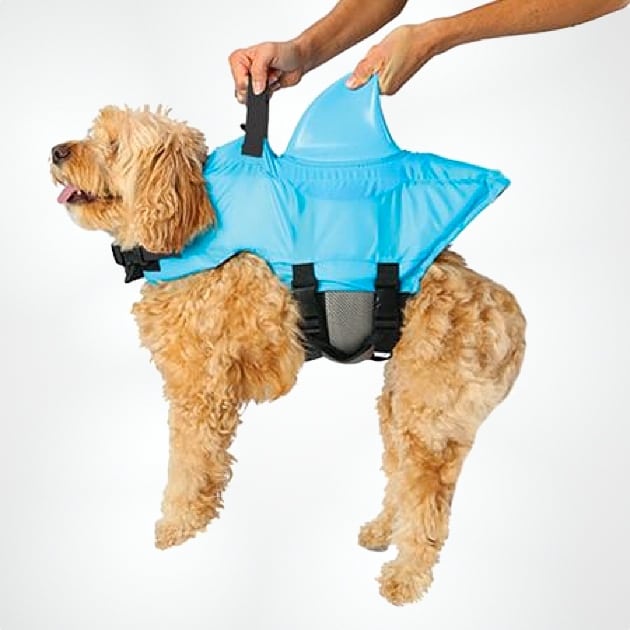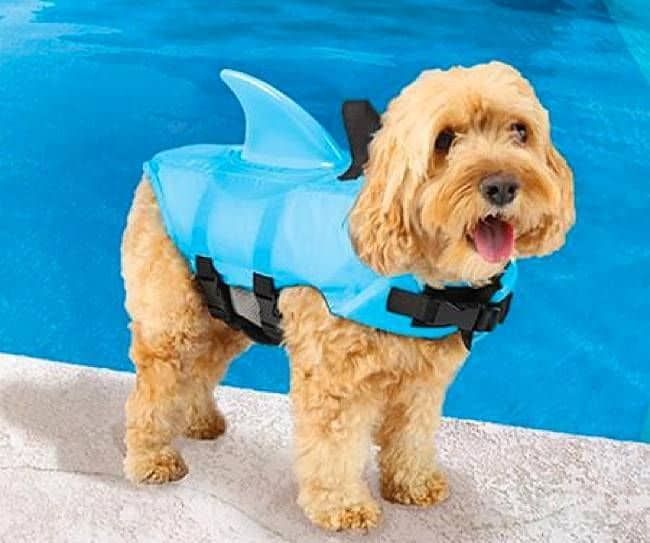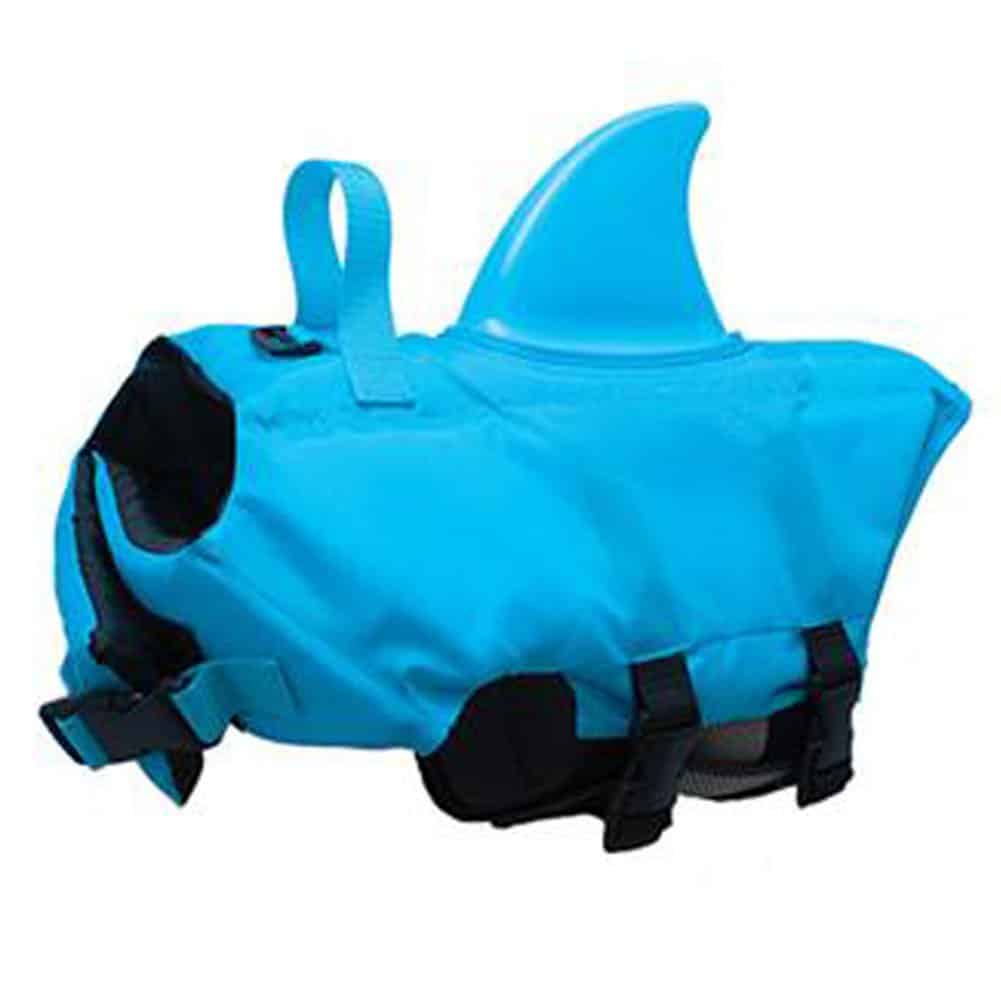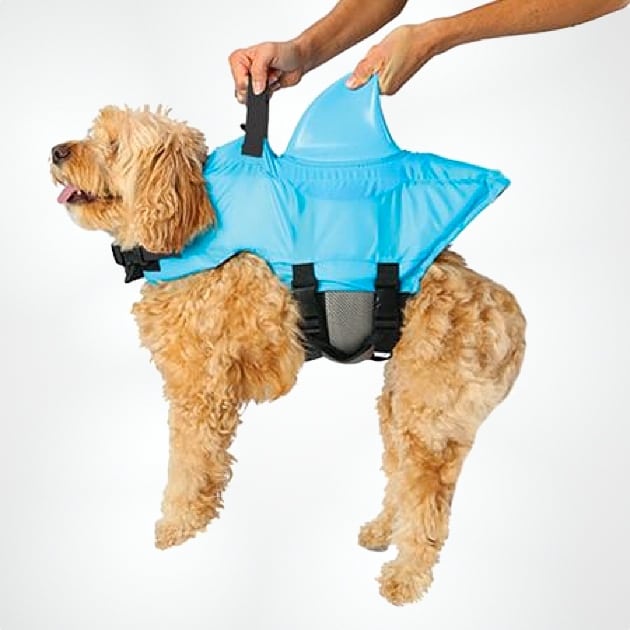 Shark Fin Dog Life Vest
If Jaws were Paws, your dog could easily get the part, at least in its cute new outfit. Durable materials and clever design of this life jacket allow you to bring your pet to the pool or beach without worrying about its safety. As if any harm would befall it while wearing a realistic shark fin!
Features
Great for medium dogs (20 to 50 pounds)

Keeps your pup safe in style
Dimensions
Chest: Fits 21 to 30 inches

Neck: Fits 16 – 24 inches
I think we're going to need a bigger boat… to fit Rufus in with us!
This is a life vest for dogs. But as they swim it makes them look like a shark. Or more accurately a dogfish, which I hear is a thing.
WARNING! This life vest will not protect your dog against sharks. If anything it will egg them on. They see a DOG trying to be one of them and they will tear that dog limb from limb. It would be a bloodbath. And then that blood would attract more sharks. It is a very dangerous idea for a dog to wear this around sharks. You have been warned.
Gee, it's cute though.