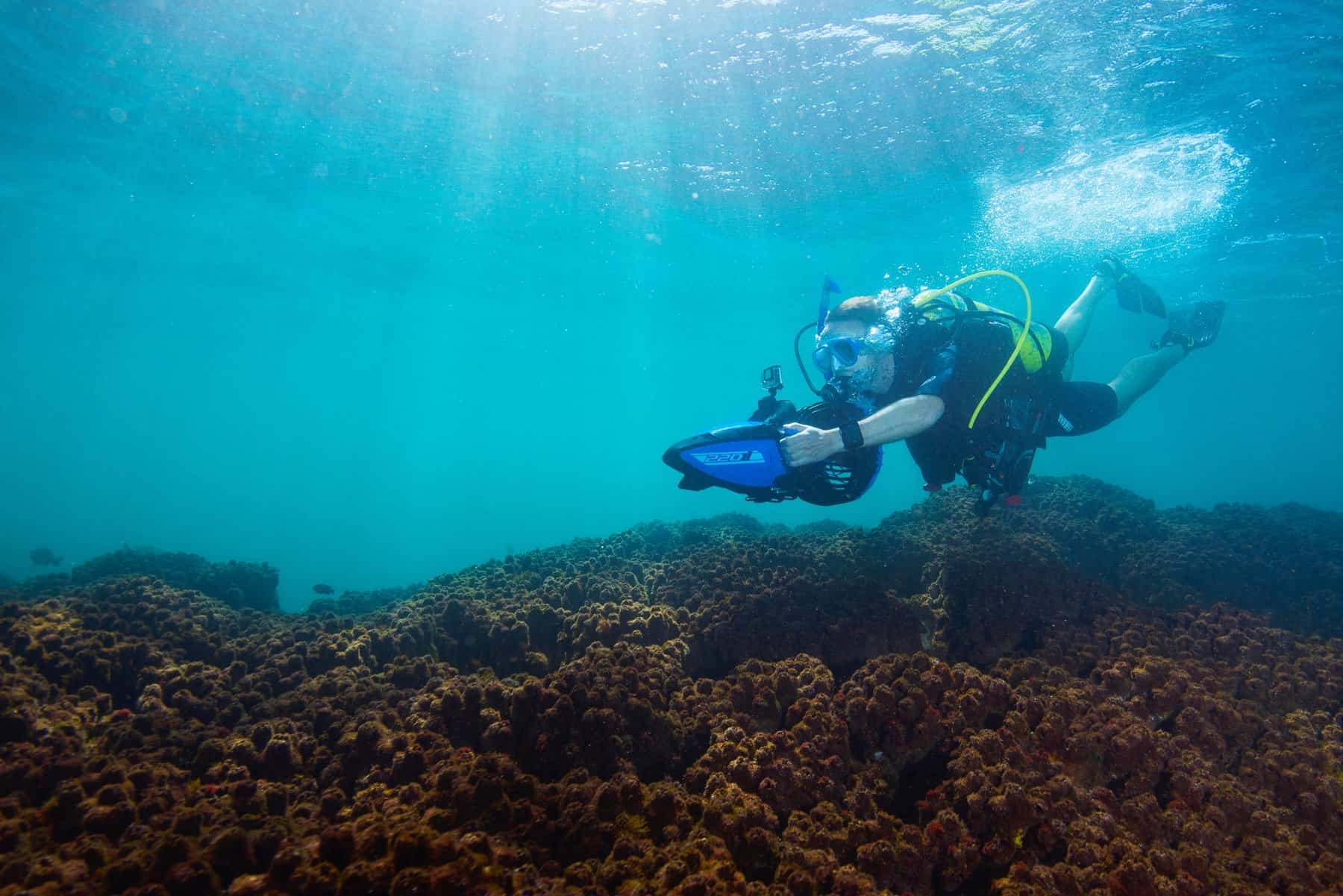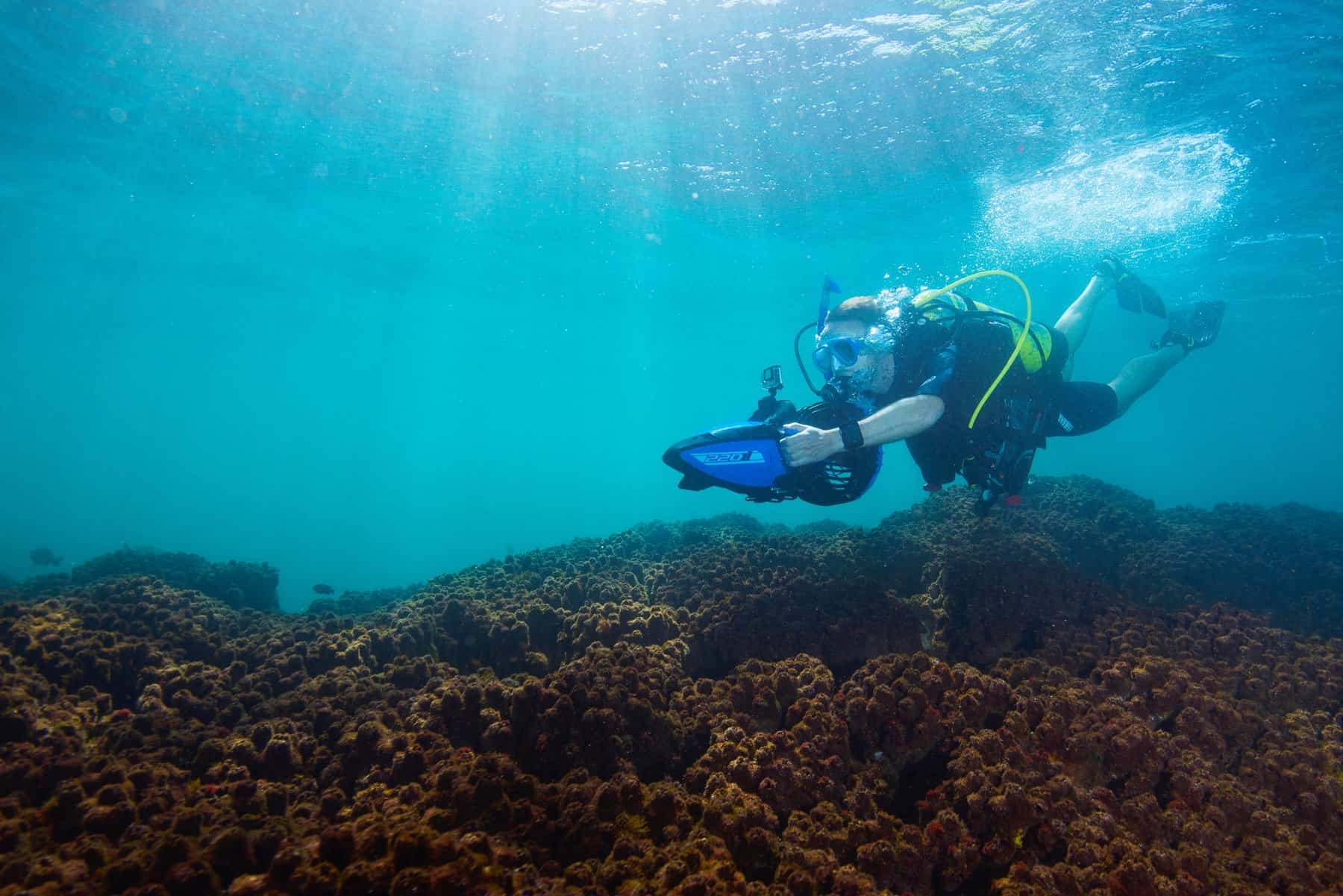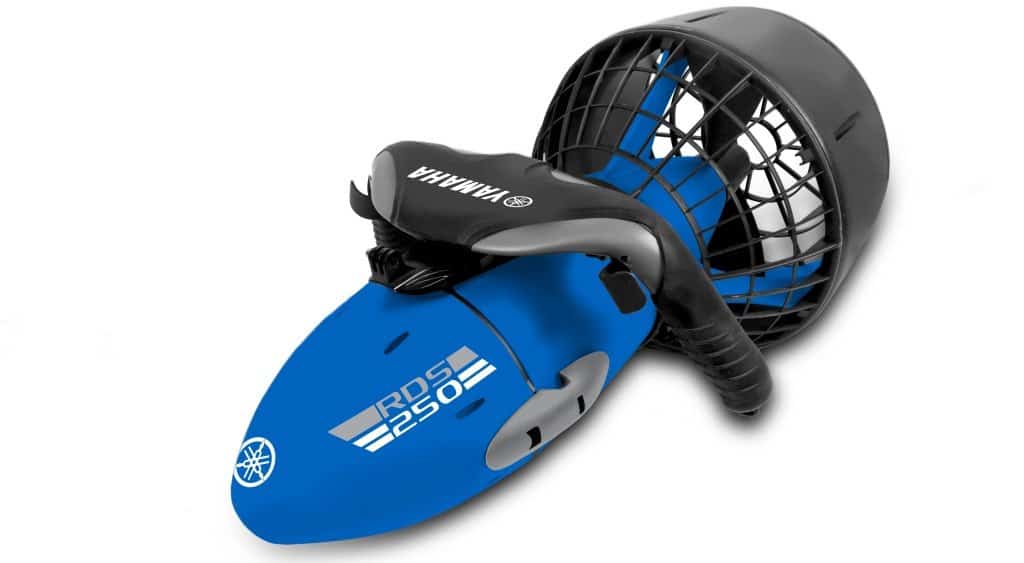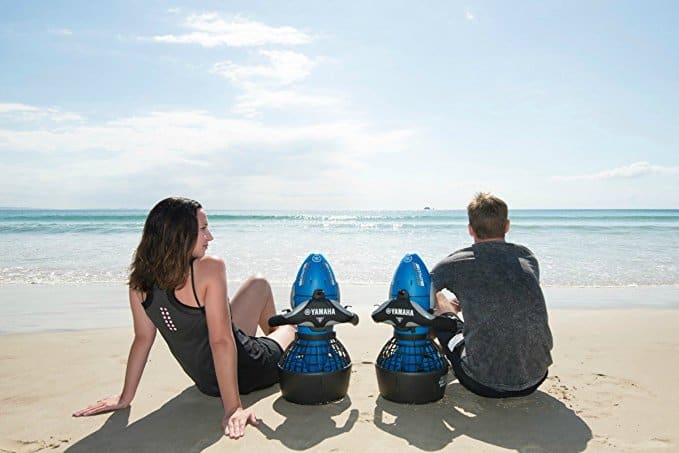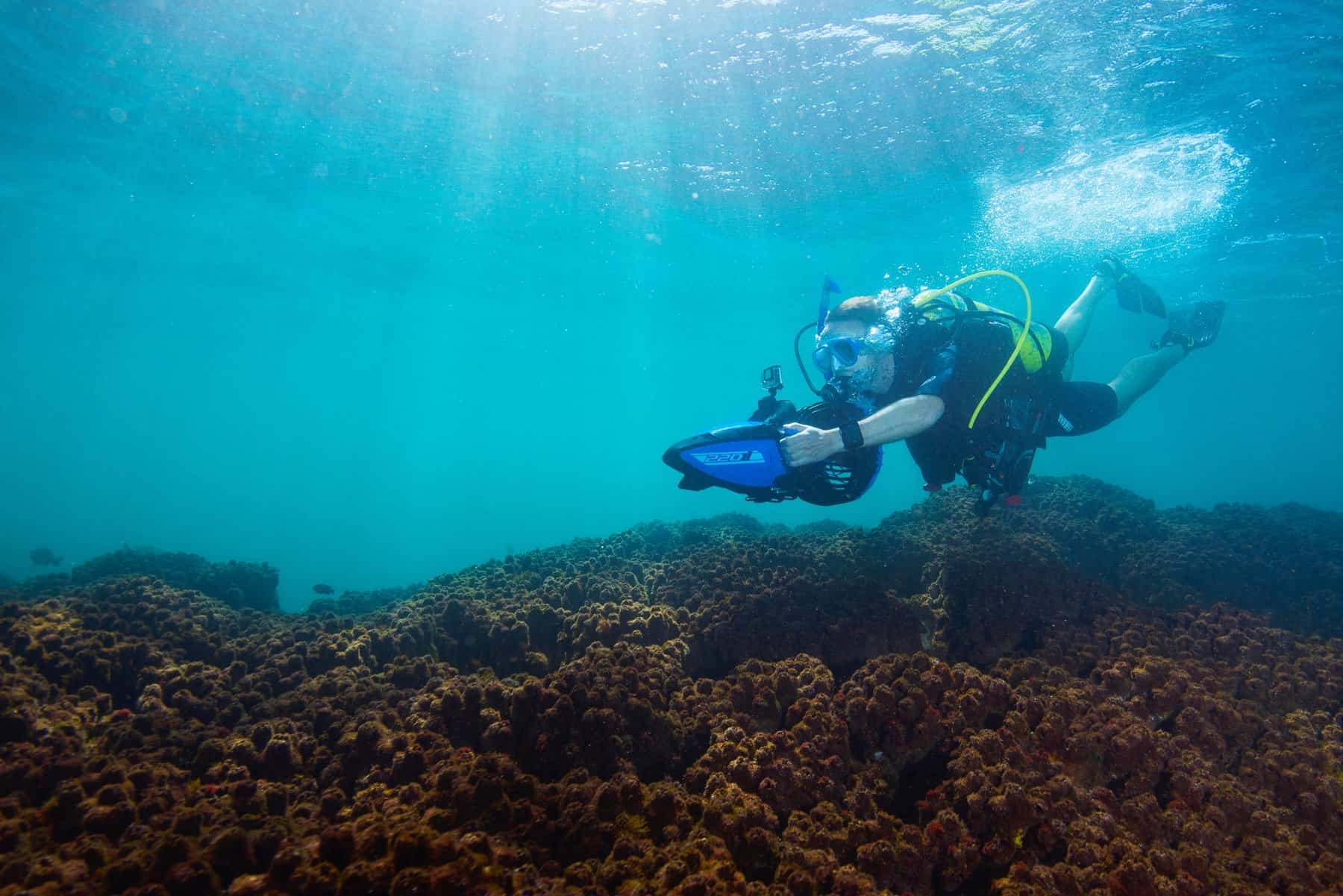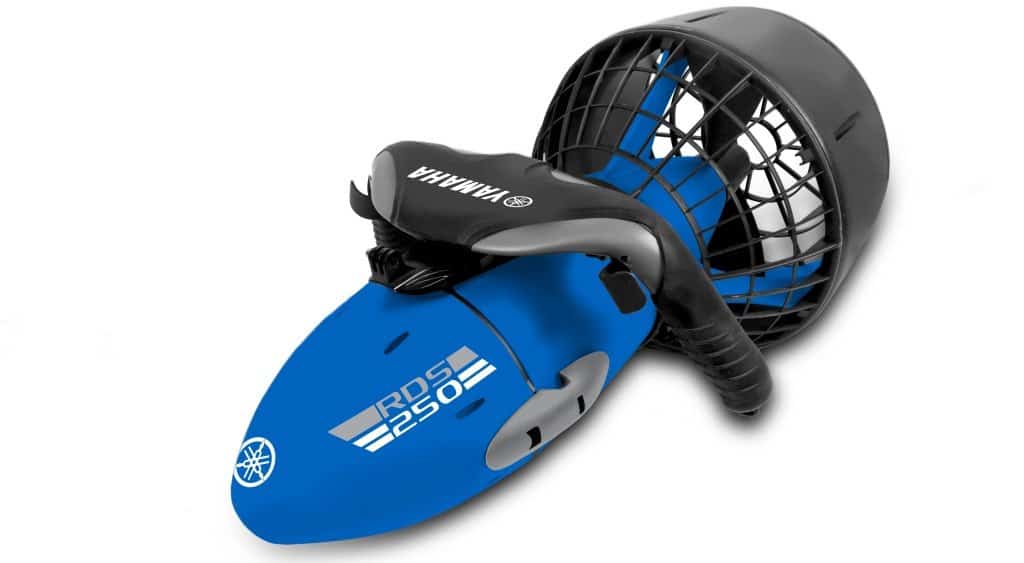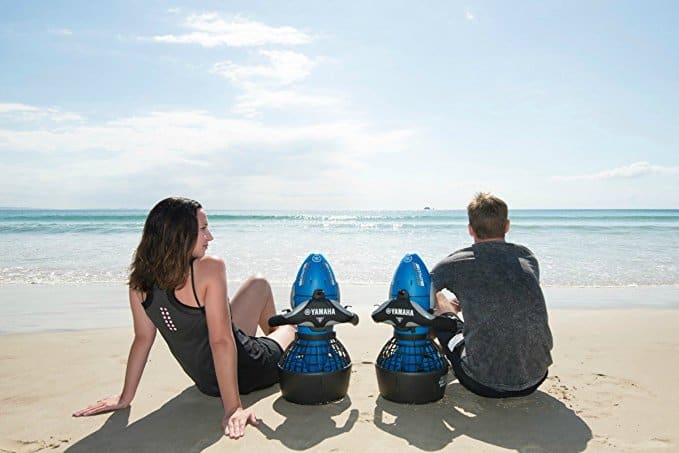 Underwater Seascooter with Camera Mount [Review 2020]
If you've always wanted to be a mermaid or merman, you still can't, but you can swim like one with this fascinating sea scooter. Just jump in the water and hold on, and it can take you to an amazing 100 ft. in depth and reach a speed of up to 2.5 mph. The battery lasts for up to 2 hours of continuous use.

Features
Rated for use up to 100-feet

Travels through water at 2.5 mph

Includes battery
Dimensions
24 x 15.2 X 12.3 inches

18 pounds
Take to the sea! Or lake! Or pool! Or river! Or even a large bathtub!
If you've ever wanted to explore the depths of the ocean, but have never had the energy or the drive to get off the couch, here is an device that will help you out.
The Yamaha Seascooter is an underwater sea scooter. It'll scoot you along with all the fish and the whales and the seals and the sharks.
With global warming we're about to have more sea,and you might have to swim to work, so now's the time to invest in an underwater scooter.
Think about it, you'll basically be the captain of your own submarine and I can't think of anything cooler in the world than that.