Warning
: Illegal string offset 'box_post_keywords' in
/var/www/bestazy/wp-content/plugins/seo-smart-links-business/seo-smart-links-business.php
on line
477
Warning
: Illegal string offset 'box_post_keywords' in
/var/www/bestazy/wp-content/plugins/seo-smart-links-business/seo-smart-links-business.php
on line
477
Warning
: Illegal string offset 'box_post_keywords' in
/var/www/bestazy/wp-content/plugins/seo-smart-links-business/seo-smart-links-business.php
on line
477
Warning
: Illegal string offset 'box_post_keywords' in
/var/www/bestazy/wp-content/plugins/seo-smart-links-business/seo-smart-links-business.php
on line
477
Warning
: Illegal string offset 'box_post_keywords' in
/var/www/bestazy/wp-content/plugins/seo-smart-links-business/seo-smart-links-business.php
on line
477
Warning
: Illegal string offset 'box_post_keywords' in
/var/www/bestazy/wp-content/plugins/seo-smart-links-business/seo-smart-links-business.php
on line
477
Warning
: Illegal string offset 'box_post_keywords' in
/var/www/bestazy/wp-content/plugins/seo-smart-links-business/seo-smart-links-business.php
on line
477
Warning
: Illegal string offset 'box_post_keywords' in
/var/www/bestazy/wp-content/plugins/seo-smart-links-business/seo-smart-links-business.php
on line
477
Warning
: Illegal string offset 'box_post_keywords' in
/var/www/bestazy/wp-content/plugins/seo-smart-links-business/seo-smart-links-business.php
on line
477
Warning
: Illegal string offset 'box_post_keywords' in
/var/www/bestazy/wp-content/plugins/seo-smart-links-business/seo-smart-links-business.php
on line
477
Warning
: Illegal string offset 'box_post_keywords' in
/var/www/bestazy/wp-content/plugins/seo-smart-links-business/seo-smart-links-business.php
on line
477
Warning
: Illegal string offset 'box_post_keywords' in
/var/www/bestazy/wp-content/plugins/seo-smart-links-business/seo-smart-links-business.php
on line
477
Warning
: Illegal string offset 'box_post_keywords' in
/var/www/bestazy/wp-content/plugins/seo-smart-links-business/seo-smart-links-business.php
on line
477
Warning
: Illegal string offset 'box_post_keywords' in
/var/www/bestazy/wp-content/plugins/seo-smart-links-business/seo-smart-links-business.php
on line
477
Warning
: Illegal string offset 'box_post_keywords' in
/var/www/bestazy/wp-content/plugins/seo-smart-links-business/seo-smart-links-business.php
on line
477
Warning
: Illegal string offset 'box_post_keywords' in
/var/www/bestazy/wp-content/plugins/seo-smart-links-business/seo-smart-links-business.php
on line
477
Warning
: Illegal string offset 'box_post_keywords' in
/var/www/bestazy/wp-content/plugins/seo-smart-links-business/seo-smart-links-business.php
on line
477
Warning
: Illegal string offset 'box_post_keywords' in
/var/www/bestazy/wp-content/plugins/seo-smart-links-business/seo-smart-links-business.php
on line
477
Warning
: Illegal string offset 'box_post_keywords' in
/var/www/bestazy/wp-content/plugins/seo-smart-links-business/seo-smart-links-business.php
on line
477
Warning
: Illegal string offset 'box_post_keywords' in
/var/www/bestazy/wp-content/plugins/seo-smart-links-business/seo-smart-links-business.php
on line
477
Warning
: Illegal string offset 'box_post_keywords' in
/var/www/bestazy/wp-content/plugins/seo-smart-links-business/seo-smart-links-business.php
on line
477
Warning
: Illegal string offset 'box_post_keywords' in
/var/www/bestazy/wp-content/plugins/seo-smart-links-business/seo-smart-links-business.php
on line
477
Warning
: Illegal string offset 'box_post_keywords' in
/var/www/bestazy/wp-content/plugins/seo-smart-links-business/seo-smart-links-business.php
on line
477
Warning
: Illegal string offset 'box_post_keywords' in
/var/www/bestazy/wp-content/plugins/seo-smart-links-business/seo-smart-links-business.php
on line
477
Warning
: Illegal string offset 'box_post_keywords' in
/var/www/bestazy/wp-content/plugins/seo-smart-links-business/seo-smart-links-business.php
on line
477
Warning
: Illegal string offset 'box_post_keywords' in
/var/www/bestazy/wp-content/plugins/seo-smart-links-business/seo-smart-links-business.php
on line
477
Warning
: Illegal string offset 'box_post_keywords' in
/var/www/bestazy/wp-content/plugins/seo-smart-links-business/seo-smart-links-business.php
on line
477
Warning
: Illegal string offset 'box_post_keywords' in
/var/www/bestazy/wp-content/plugins/seo-smart-links-business/seo-smart-links-business.php
on line
477
Warning
: Illegal string offset 'box_post_keywords' in
/var/www/bestazy/wp-content/plugins/seo-smart-links-business/seo-smart-links-business.php
on line
477
Warning
: Illegal string offset 'box_post_keywords' in
/var/www/bestazy/wp-content/plugins/seo-smart-links-business/seo-smart-links-business.php
on line
477
Warning
: Illegal string offset 'box_post_keywords' in
/var/www/bestazy/wp-content/plugins/seo-smart-links-business/seo-smart-links-business.php
on line
477
Warning
: Illegal string offset 'box_post_keywords' in
/var/www/bestazy/wp-content/plugins/seo-smart-links-business/seo-smart-links-business.php
on line
477
Warning
: Illegal string offset 'box_post_keywords' in
/var/www/bestazy/wp-content/plugins/seo-smart-links-business/seo-smart-links-business.php
on line
477
Warning
: Illegal string offset 'box_post_keywords' in
/var/www/bestazy/wp-content/plugins/seo-smart-links-business/seo-smart-links-business.php
on line
477
Warning
: Illegal string offset 'box_post_keywords' in
/var/www/bestazy/wp-content/plugins/seo-smart-links-business/seo-smart-links-business.php
on line
477
Warning
: Illegal string offset 'box_post_keywords' in
/var/www/bestazy/wp-content/plugins/seo-smart-links-business/seo-smart-links-business.php
on line
477
Warning
: Illegal string offset 'box_post_keywords' in
/var/www/bestazy/wp-content/plugins/seo-smart-links-business/seo-smart-links-business.php
on line
477
Warning
: Illegal string offset 'box_post_keywords' in
/var/www/bestazy/wp-content/plugins/seo-smart-links-business/seo-smart-links-business.php
on line
477
Warning
: Illegal string offset 'box_post_keywords' in
/var/www/bestazy/wp-content/plugins/seo-smart-links-business/seo-smart-links-business.php
on line
477
Warning
: Illegal string offset 'box_post_keywords' in
/var/www/bestazy/wp-content/plugins/seo-smart-links-business/seo-smart-links-business.php
on line
477
Warning
: Illegal string offset 'box_post_keywords' in
/var/www/bestazy/wp-content/plugins/seo-smart-links-business/seo-smart-links-business.php
on line
477
Warning
: Illegal string offset 'box_post_keywords' in
/var/www/bestazy/wp-content/plugins/seo-smart-links-business/seo-smart-links-business.php
on line
477
Warning
: Illegal string offset 'box_post_keywords' in
/var/www/bestazy/wp-content/plugins/seo-smart-links-business/seo-smart-links-business.php
on line
477
Warning
: Illegal string offset 'box_post_keywords' in
/var/www/bestazy/wp-content/plugins/seo-smart-links-business/seo-smart-links-business.php
on line
477
Warning
: Illegal string offset 'box_post_keywords' in
/var/www/bestazy/wp-content/plugins/seo-smart-links-business/seo-smart-links-business.php
on line
477
Warning
: Illegal string offset 'box_post_keywords' in
/var/www/bestazy/wp-content/plugins/seo-smart-links-business/seo-smart-links-business.php
on line
477
Warning
: Illegal string offset 'box_post_keywords' in
/var/www/bestazy/wp-content/plugins/seo-smart-links-business/seo-smart-links-business.php
on line
477
Warning
: Illegal string offset 'box_post_keywords' in
/var/www/bestazy/wp-content/plugins/seo-smart-links-business/seo-smart-links-business.php
on line
477
Warning
: Illegal string offset 'box_post_keywords' in
/var/www/bestazy/wp-content/plugins/seo-smart-links-business/seo-smart-links-business.php
on line
477
Warning
: Illegal string offset 'box_post_keywords' in
/var/www/bestazy/wp-content/plugins/seo-smart-links-business/seo-smart-links-business.php
on line
477
Warning
: Illegal string offset 'box_post_keywords' in
/var/www/bestazy/wp-content/plugins/seo-smart-links-business/seo-smart-links-business.php
on line
477
Warning
: Illegal string offset 'box_post_keywords' in
/var/www/bestazy/wp-content/plugins/seo-smart-links-business/seo-smart-links-business.php
on line
477
Warning
: Illegal string offset 'box_post_keywords' in
/var/www/bestazy/wp-content/plugins/seo-smart-links-business/seo-smart-links-business.php
on line
477
Warning
: Illegal string offset 'box_post_keywords' in
/var/www/bestazy/wp-content/plugins/seo-smart-links-business/seo-smart-links-business.php
on line
477
Warning
: Illegal string offset 'box_post_keywords' in
/var/www/bestazy/wp-content/plugins/seo-smart-links-business/seo-smart-links-business.php
on line
477
Warning
: Illegal string offset 'box_post_keywords' in
/var/www/bestazy/wp-content/plugins/seo-smart-links-business/seo-smart-links-business.php
on line
477
Warning
: Illegal string offset 'box_post_keywords' in
/var/www/bestazy/wp-content/plugins/seo-smart-links-business/seo-smart-links-business.php
on line
477
Warning
: Illegal string offset 'box_post_keywords' in
/var/www/bestazy/wp-content/plugins/seo-smart-links-business/seo-smart-links-business.php
on line
477
Warning
: Illegal string offset 'box_post_keywords' in
/var/www/bestazy/wp-content/plugins/seo-smart-links-business/seo-smart-links-business.php
on line
477
Warning
: Illegal string offset 'box_post_keywords' in
/var/www/bestazy/wp-content/plugins/seo-smart-links-business/seo-smart-links-business.php
on line
477
Warning
: Illegal string offset 'box_post_keywords' in
/var/www/bestazy/wp-content/plugins/seo-smart-links-business/seo-smart-links-business.php
on line
477
Warning
: Illegal string offset 'box_post_keywords' in
/var/www/bestazy/wp-content/plugins/seo-smart-links-business/seo-smart-links-business.php
on line
477
Warning
: Illegal string offset 'box_post_keywords' in
/var/www/bestazy/wp-content/plugins/seo-smart-links-business/seo-smart-links-business.php
on line
477
Warning
: Illegal string offset 'box_post_keywords' in
/var/www/bestazy/wp-content/plugins/seo-smart-links-business/seo-smart-links-business.php
on line
477
Warning
: Illegal string offset 'box_post_keywords' in
/var/www/bestazy/wp-content/plugins/seo-smart-links-business/seo-smart-links-business.php
on line
477
Warning
: Illegal string offset 'box_post_keywords' in
/var/www/bestazy/wp-content/plugins/seo-smart-links-business/seo-smart-links-business.php
on line
477
Warning
: Illegal string offset 'box_post_keywords' in
/var/www/bestazy/wp-content/plugins/seo-smart-links-business/seo-smart-links-business.php
on line
477
Warning
: Illegal string offset 'box_post_keywords' in
/var/www/bestazy/wp-content/plugins/seo-smart-links-business/seo-smart-links-business.php
on line
477
Warning
: Illegal string offset 'box_post_keywords' in
/var/www/bestazy/wp-content/plugins/seo-smart-links-business/seo-smart-links-business.php
on line
477
Warning
: Illegal string offset 'box_post_keywords' in
/var/www/bestazy/wp-content/plugins/seo-smart-links-business/seo-smart-links-business.php
on line
477
Warning
: Illegal string offset 'box_post_keywords' in
/var/www/bestazy/wp-content/plugins/seo-smart-links-business/seo-smart-links-business.php
on line
477
Warning
: Illegal string offset 'box_post_keywords' in
/var/www/bestazy/wp-content/plugins/seo-smart-links-business/seo-smart-links-business.php
on line
477
Warning
: Illegal string offset 'box_post_keywords' in
/var/www/bestazy/wp-content/plugins/seo-smart-links-business/seo-smart-links-business.php
on line
477
Warning
: Illegal string offset 'box_post_keywords' in
/var/www/bestazy/wp-content/plugins/seo-smart-links-business/seo-smart-links-business.php
on line
477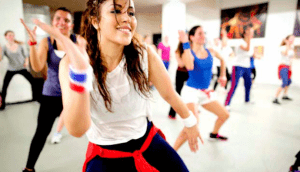 Can you resist rocking a Latin beat? If not, try Zumba, the dance-inspired exercise program for all ages and levels. Whether a newbie or a pro, you need the best shoes for Zumba to have maximum fun and fitness.
Research You Can Trust
To get the most out of a Zumba workout–moving to an infectious, energetic beat safely–you'll want high quality, comfortable Zumba shoes.
After researching over 30 of the most popular Zumba sneakers, we narrowed the list down to these top picks.
Expert opinions by trained Zumba instructors as well as reviews by Zumba students–beginners through veterans–helped us winnow down the choices to these nine models.
We tested the shoes out in our studios to have a hands-on review of the shoes quality, feel, fit, and style.
What's more
Accuracy is key!
To confirm each shoe's features, we double-checked the manufacturer specifications of every model.
Why did we go to such great lengths, you ask…?
There are many different types of Zumba shoes out there.
Naturally, we want you rock a fabulous workout. And most importantly, do so sans injury from a bad pair of sneakers.
So, go ahead, treat yo self!
Be a salsa Cinderella and carefully consider Zumba sneaker features to find the right shoe to fit your feet.
Now, let's get the party started!