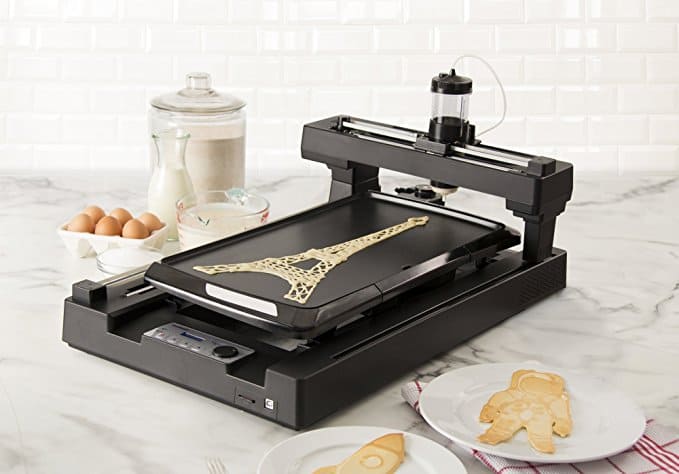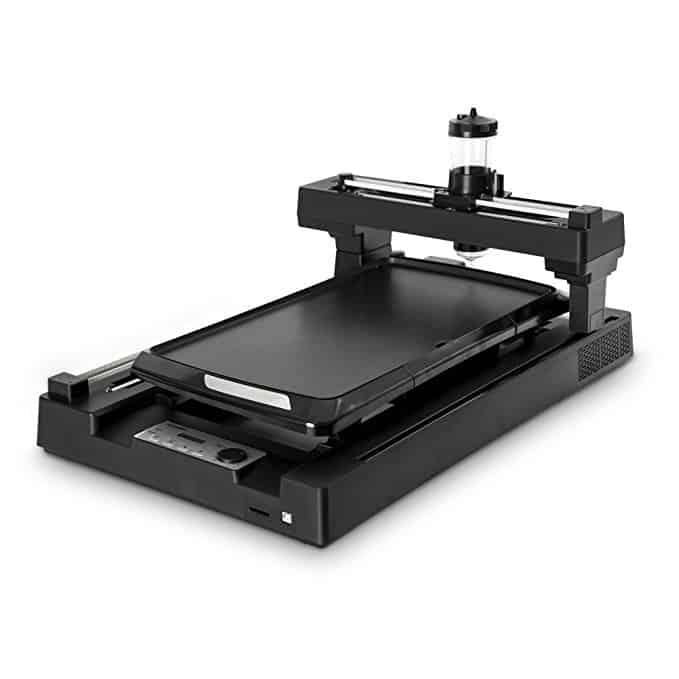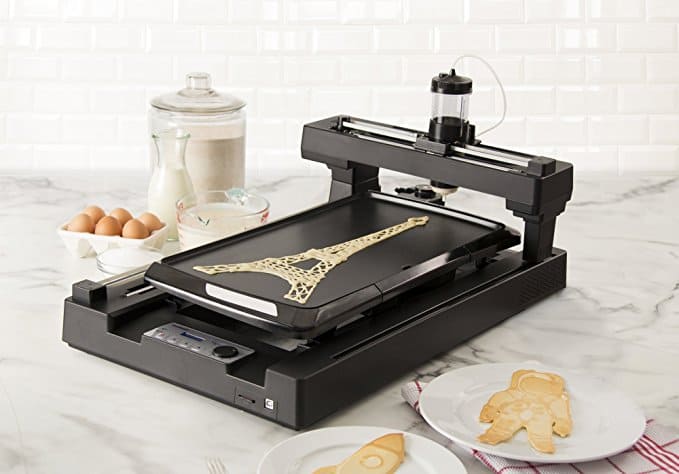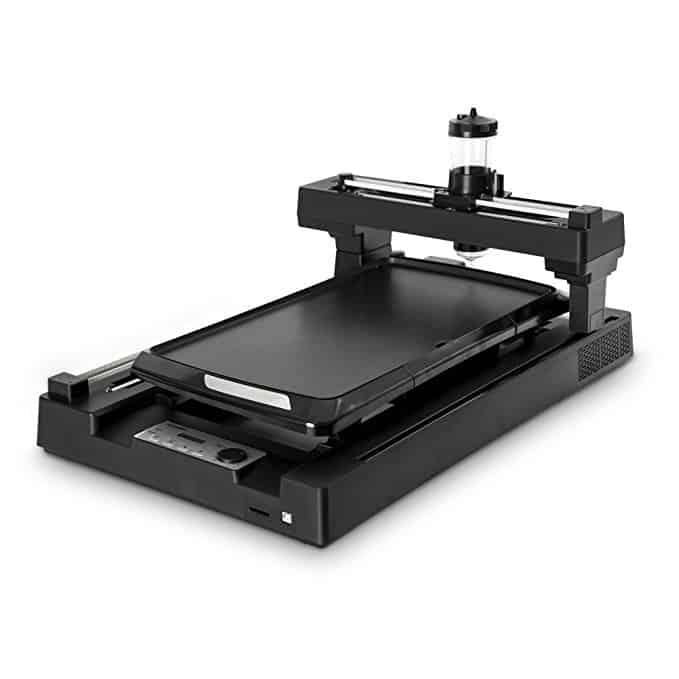 PancakeBot Food Printer [Review 2020]
Robots are taking over the world, and their first goal is to make you the best pancakes you've ever had! Use the free software to pick out a shape or even create your own, click a button and wait for your pancake to get printed directly onto a nonstick griddle. It'll come out perfect every single time.

Features
Print pancakes from designs stored on the SD card

Non-stick griddle surface

BPA free
Dimensions
25 3⁄4" x 17 1⁄2" x 13"

Printing surface dimensions: 17 1⁄2" x 8 1⁄4"
This deal will have you flipping out!
We've been warned that robots are taking over, and I for one welcome them if that means more devices like this. The PancakeBot is basically a printer for pancakes.
When it comes to food, it's all in the presentation, and this is the coolest presentation on the market. Even the pickiest of kids will eat pancakes shaped like a spaceship.
And the pancakes can be made to match any image on your computer. You could make a pancake of your own face! Imagine that! Eating your own face! What is the world coming to?
Everyone in the world should have one of these. This is how we get world peace, folks. Through the creation of joyful pancak.