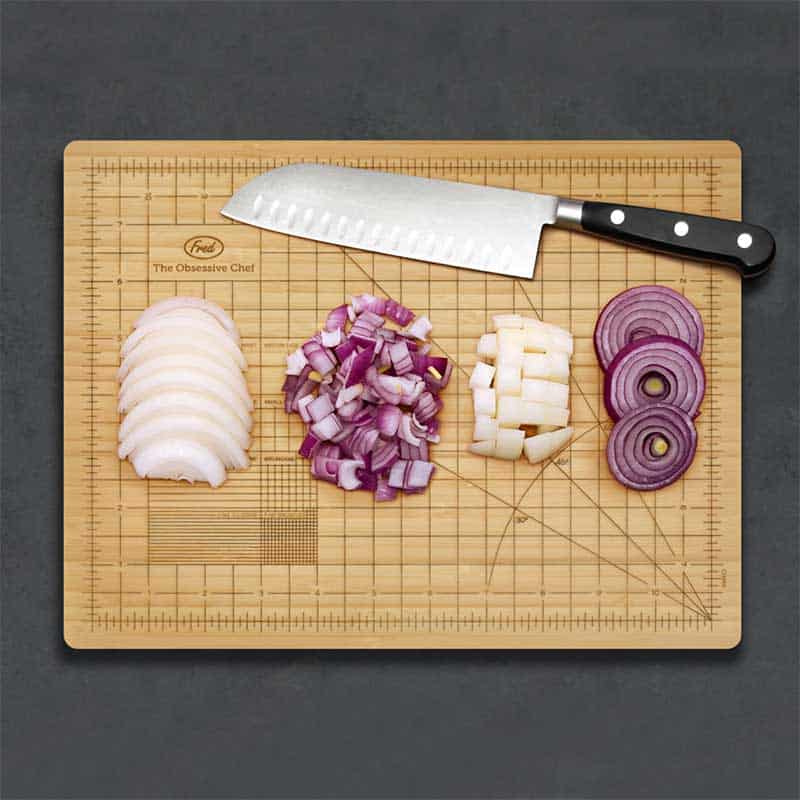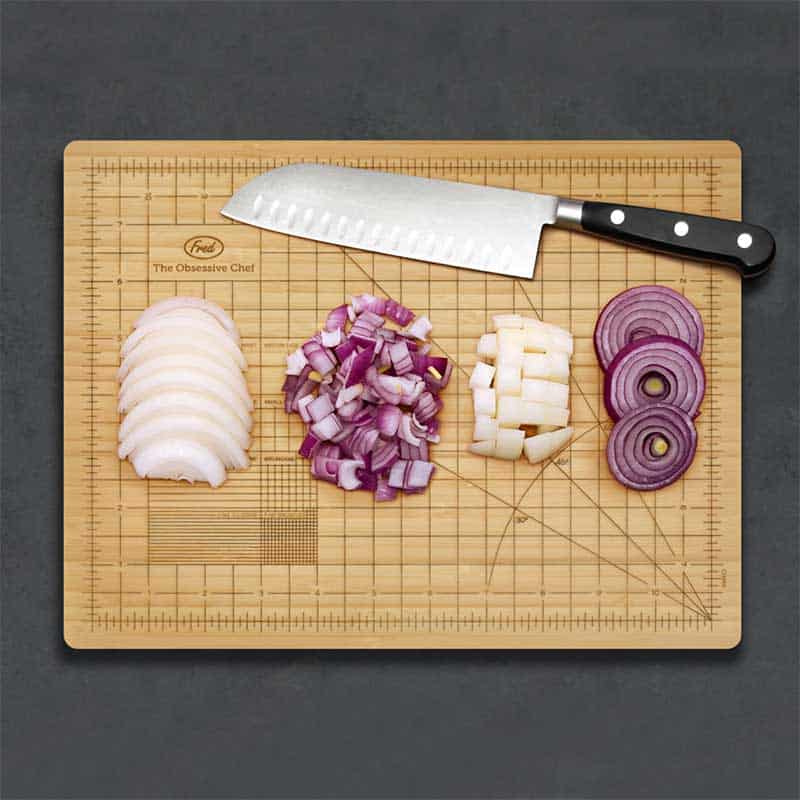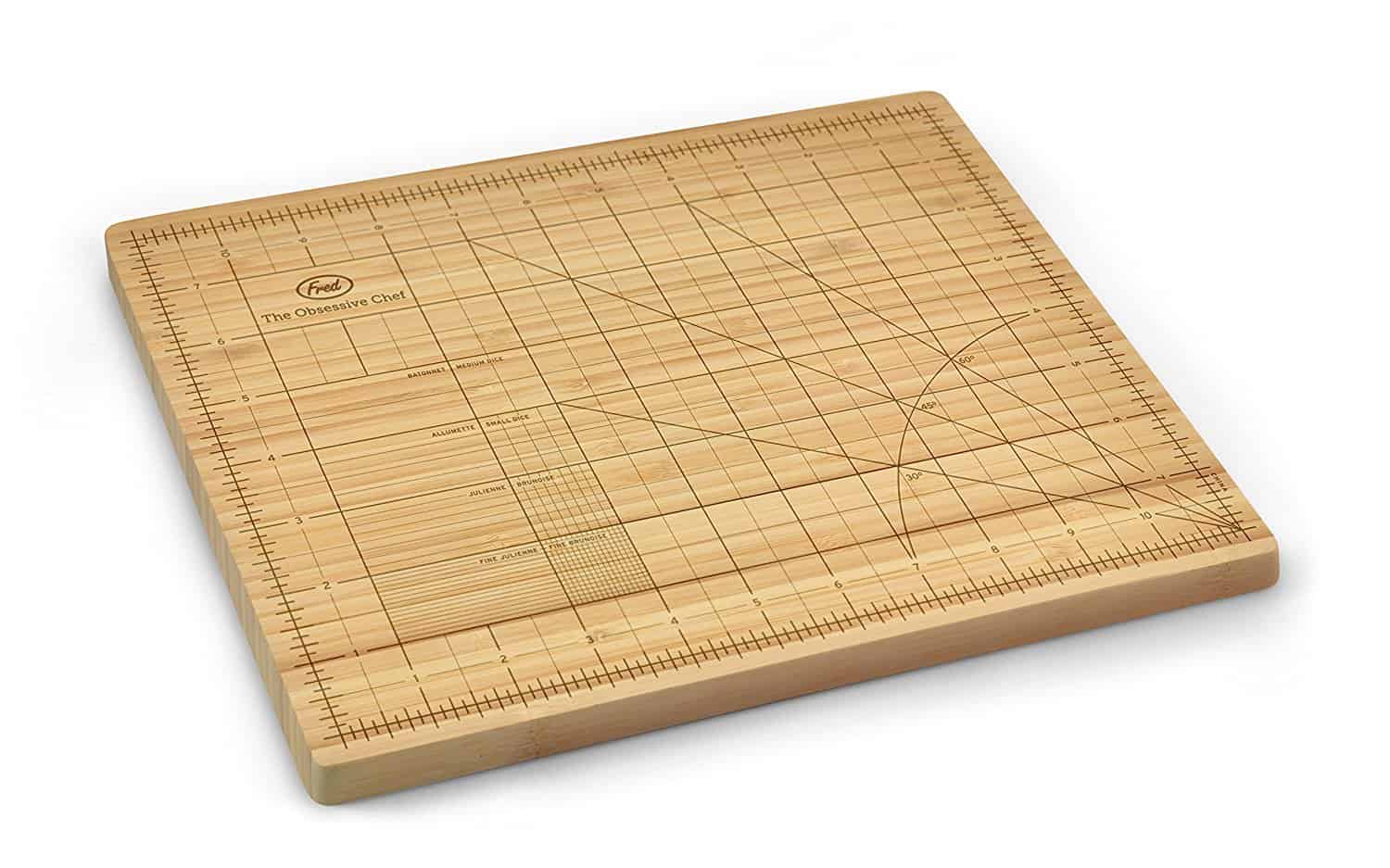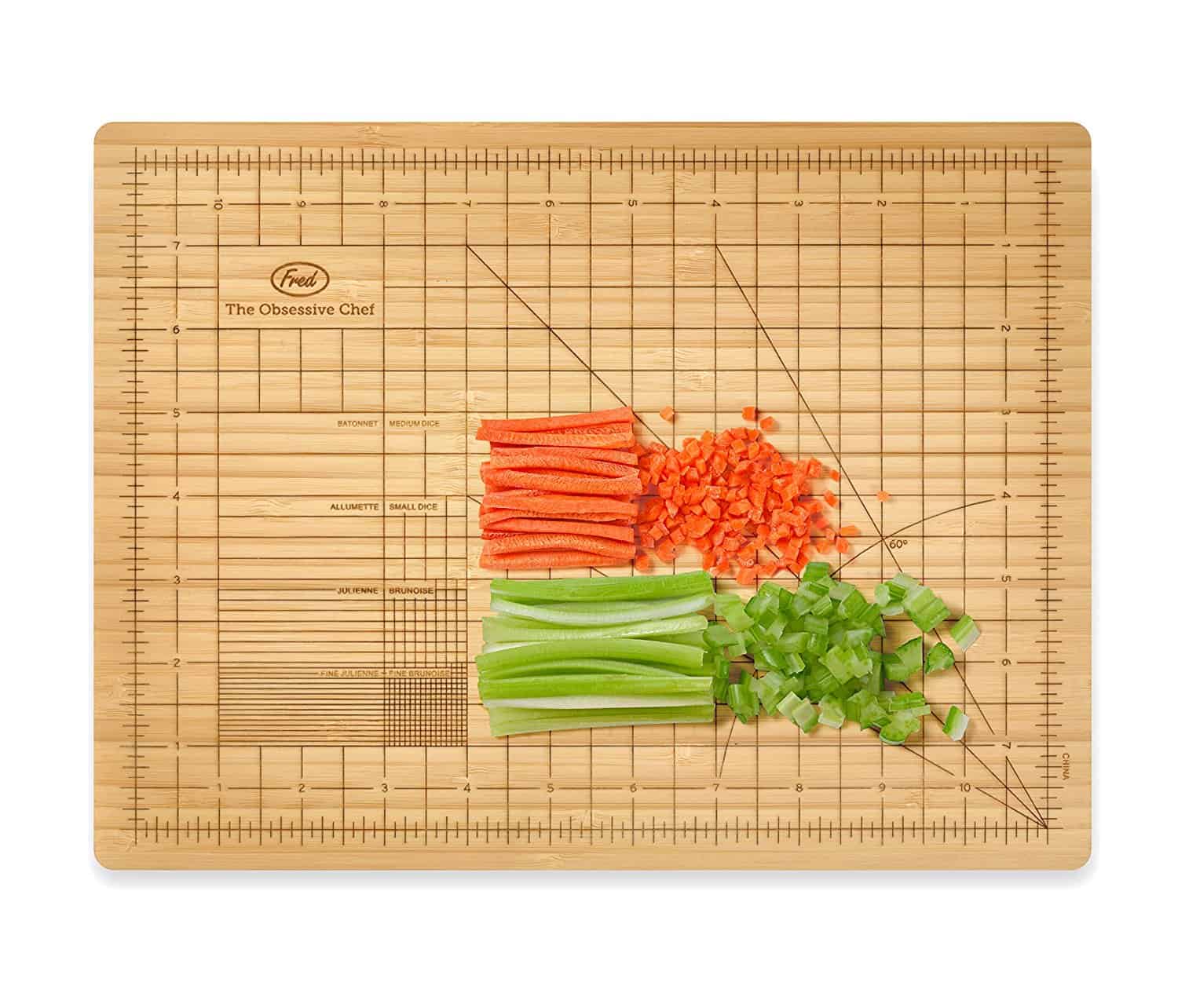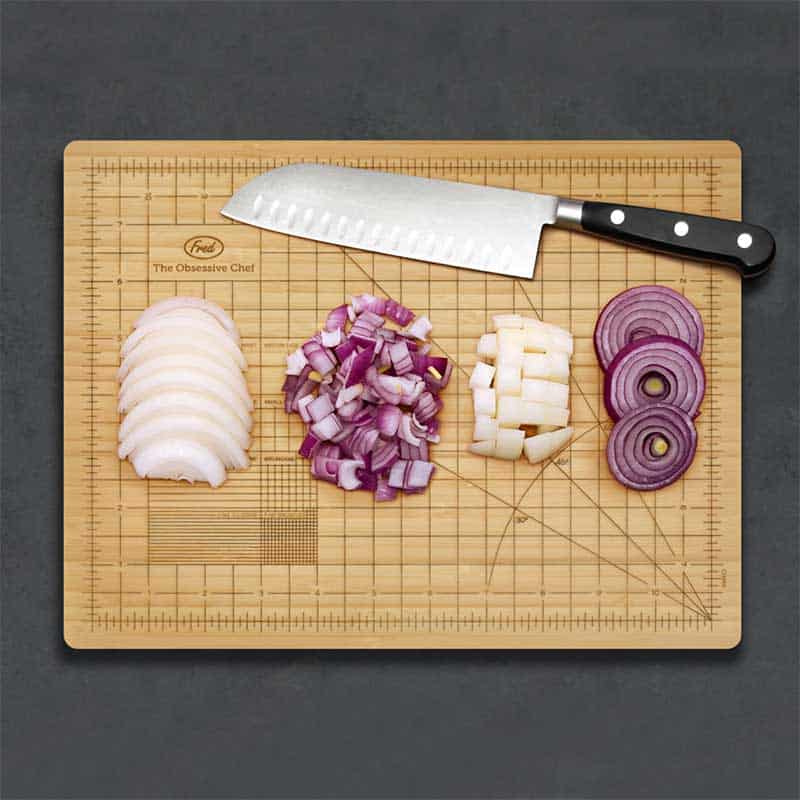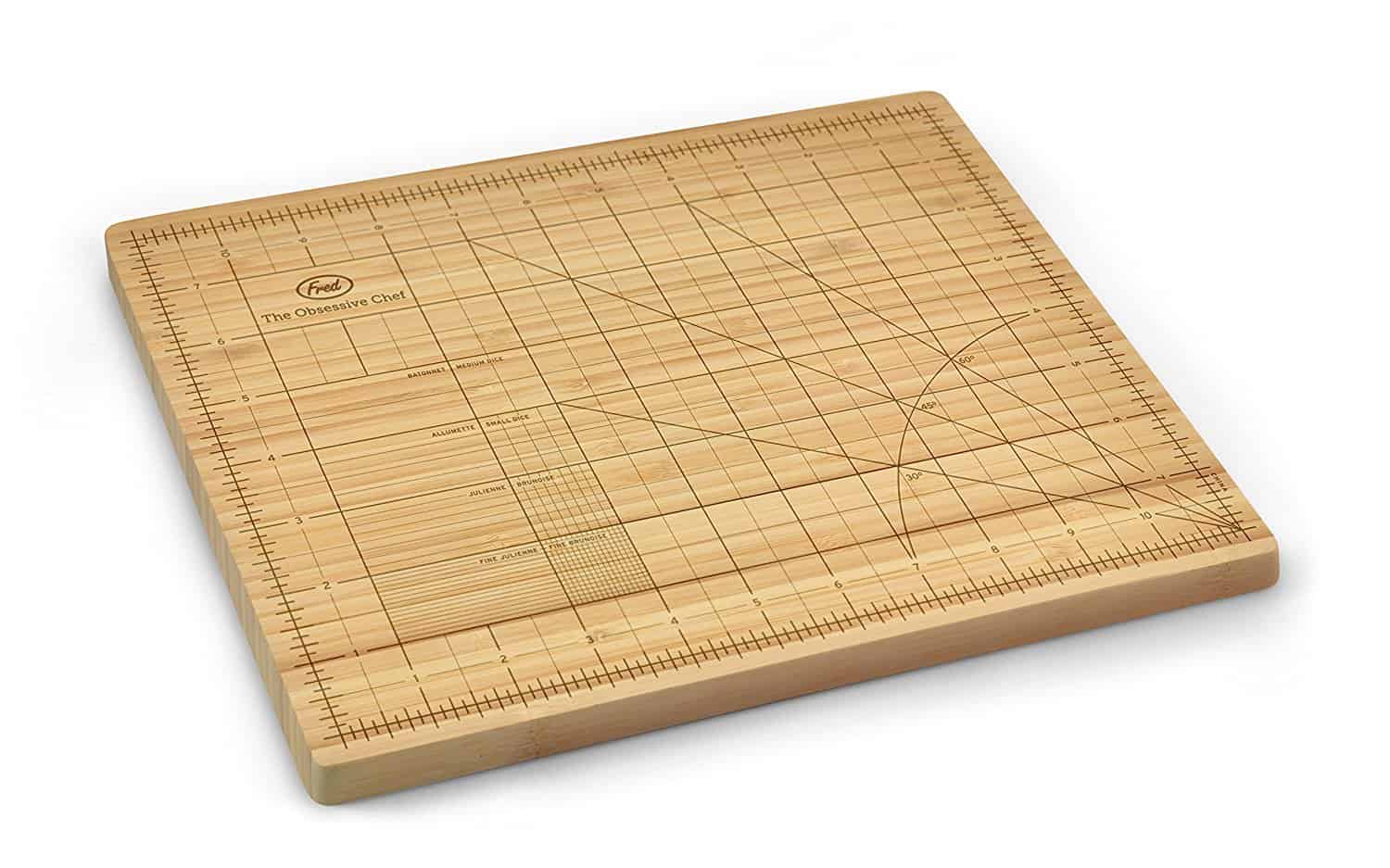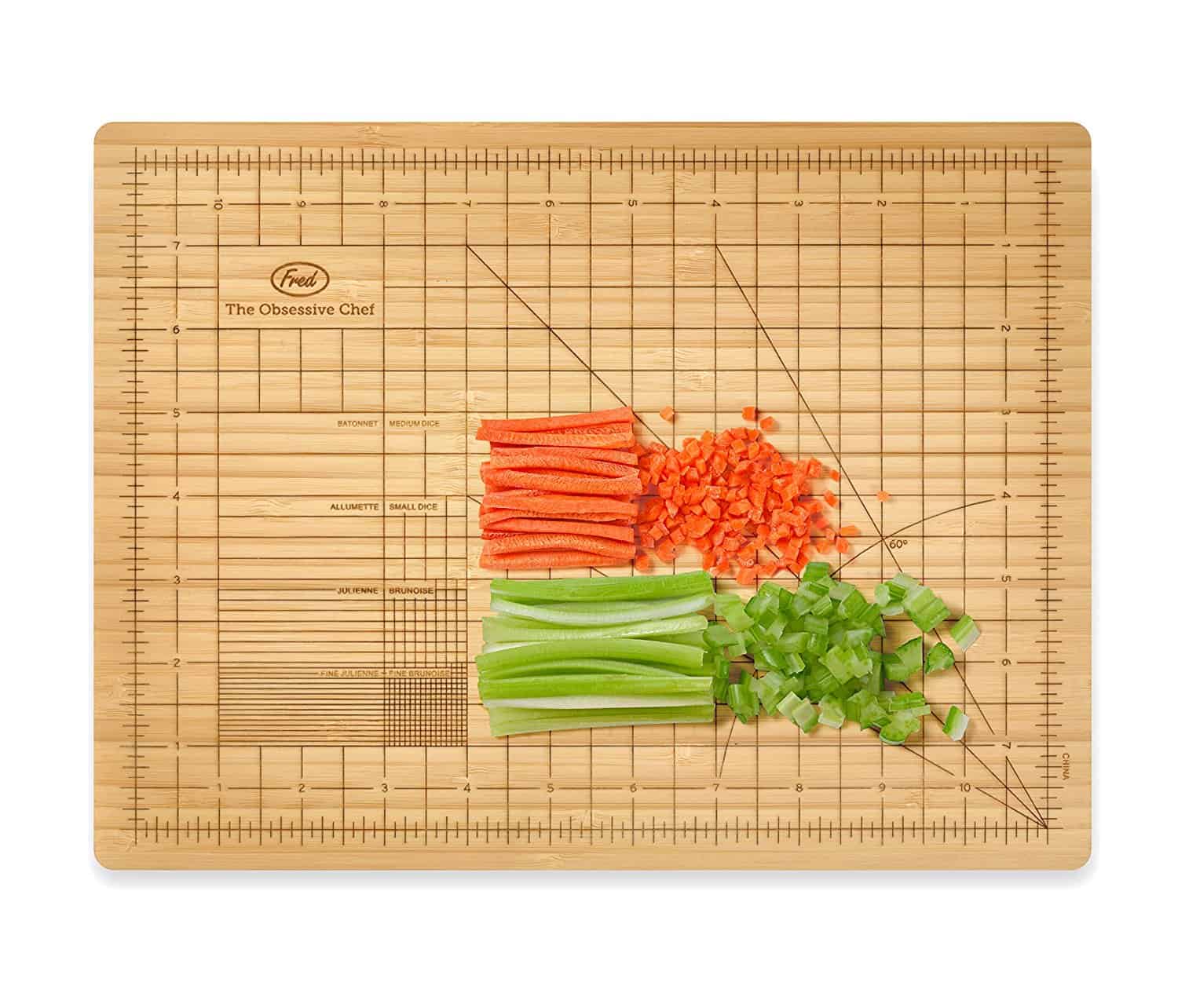 Gridded Bamboo Cutting Board
Why not get another item that will show the world exactly how obsessive you can get? If you're into cooking, this bamboo cutting board might do the trick. Its grid will help you achieve perfect knife cuts – brunoise, batonnet, julienne… And all the lines are burnt in, so they'll last you a long time.

Features
Available in 3 awesome designs

Perfectly slice, chop, dice, and cut

Eco friendly bamboo
Jiminy Cricket said you should always let your conscience be your guide, but I say Phooey!  This chopping board should be!
This board is a cut above the rest!
You'll never get board of cutting again!
This chopping board is marked with a grid and other guides so that you can get the perfectly-sized cuts of carrot and celery.
Get it for the chef in your life, or for the really anally retentive person who this would bring joy to. Even a maths teacher or mathematician would get a kick out of being reminded of graph paper every time they prepare dinner.
There's no way Gordon Ramsay can yell at you when you've precisely cut every shallot identically to length with this board.
It's OCD-lightful!