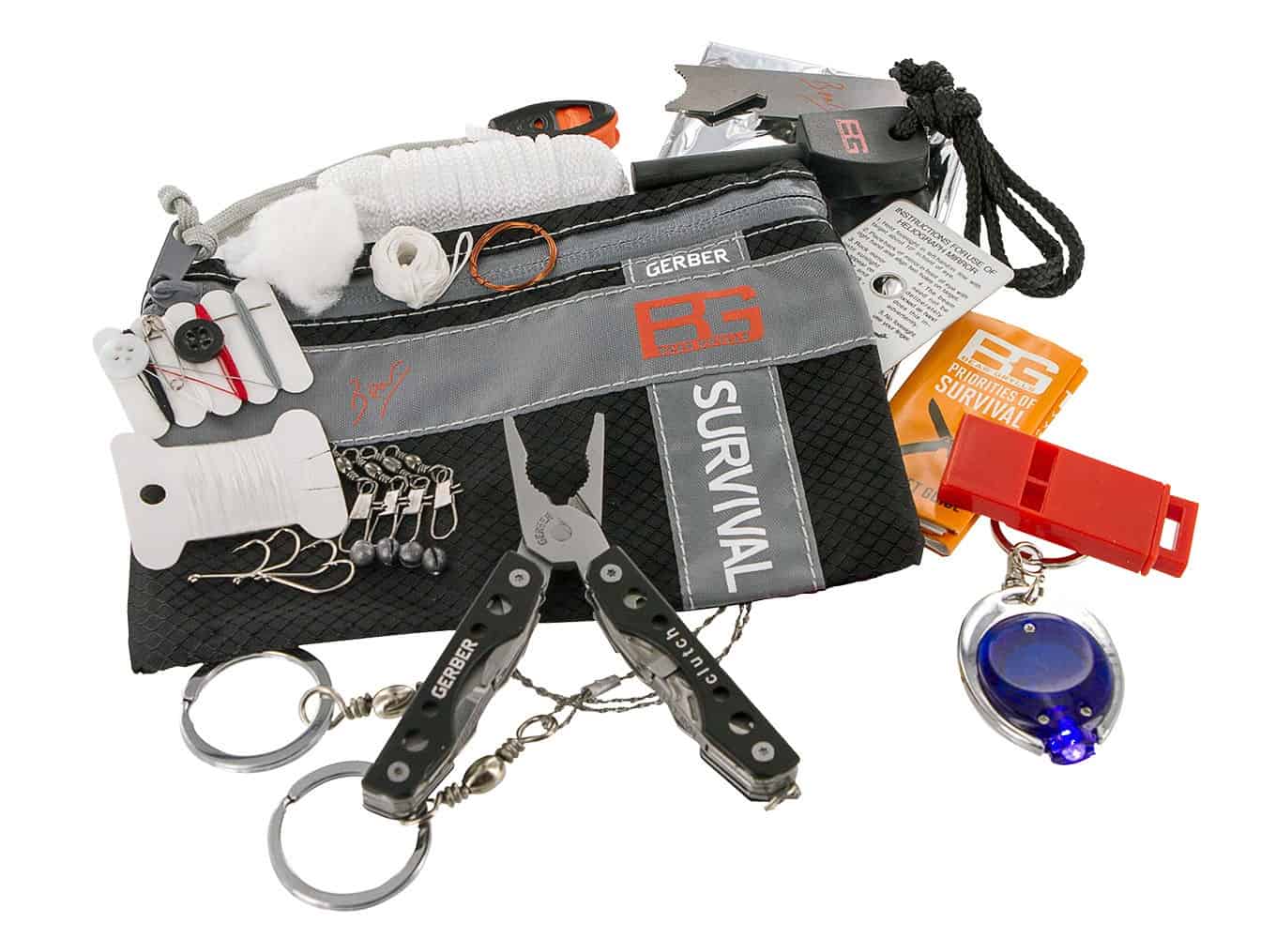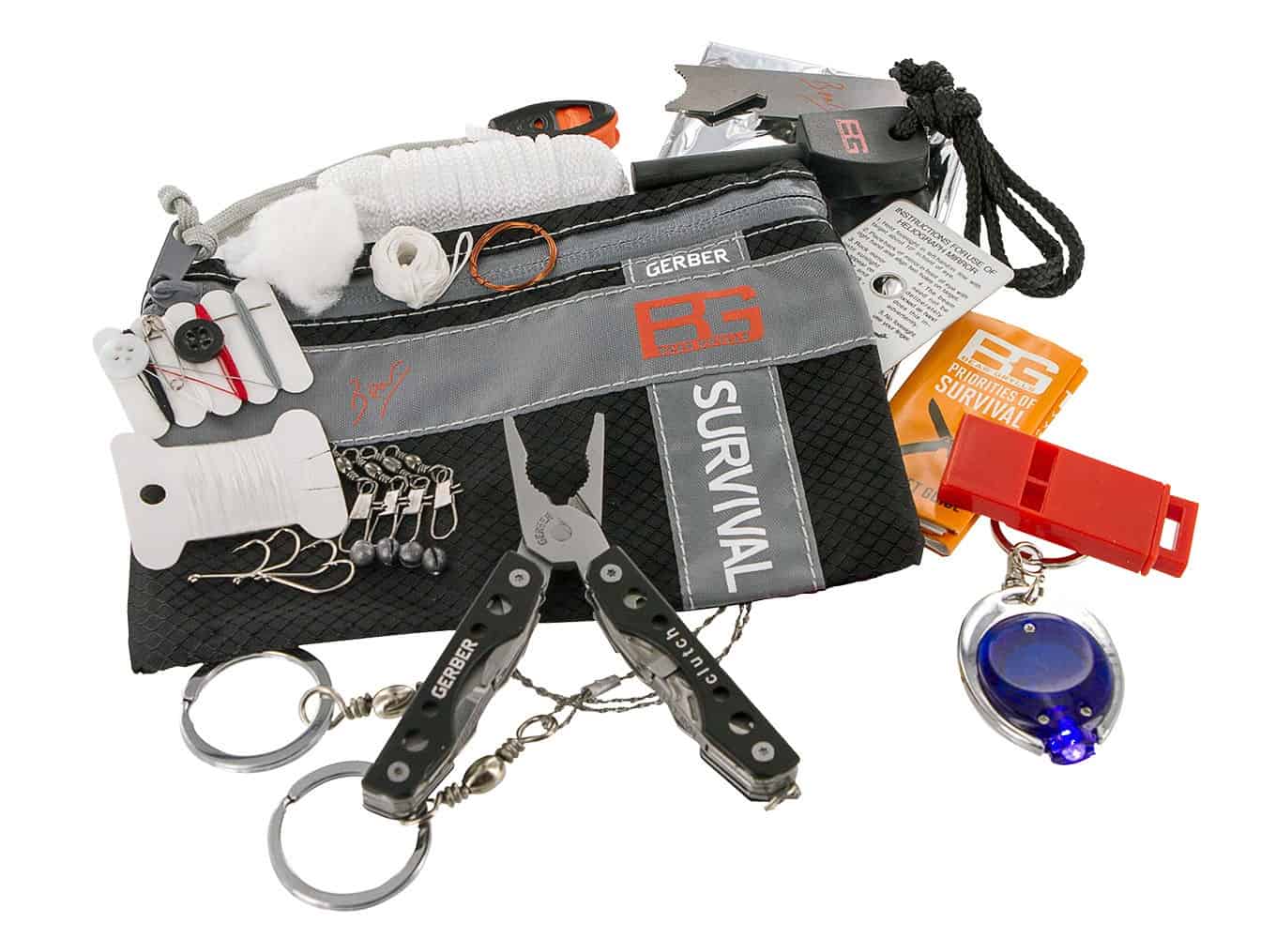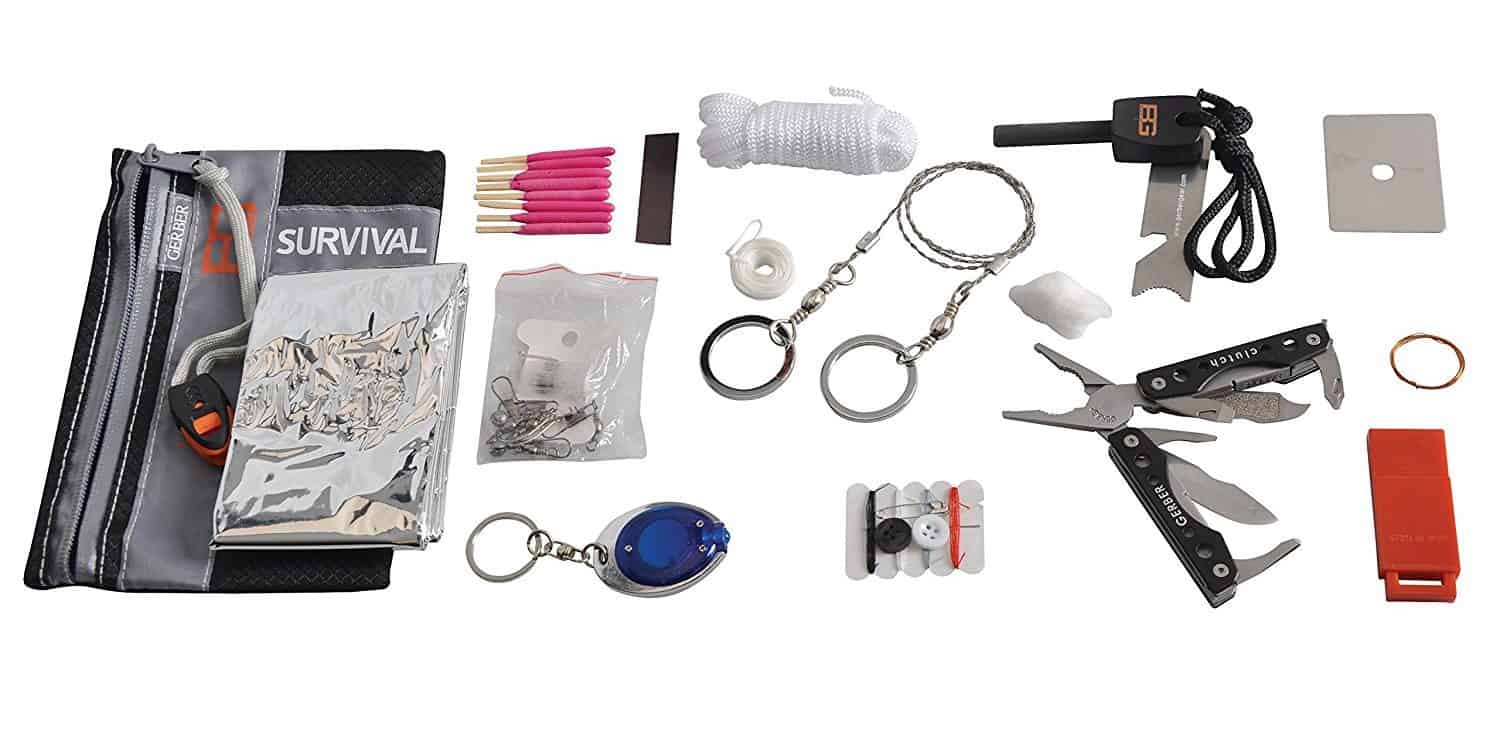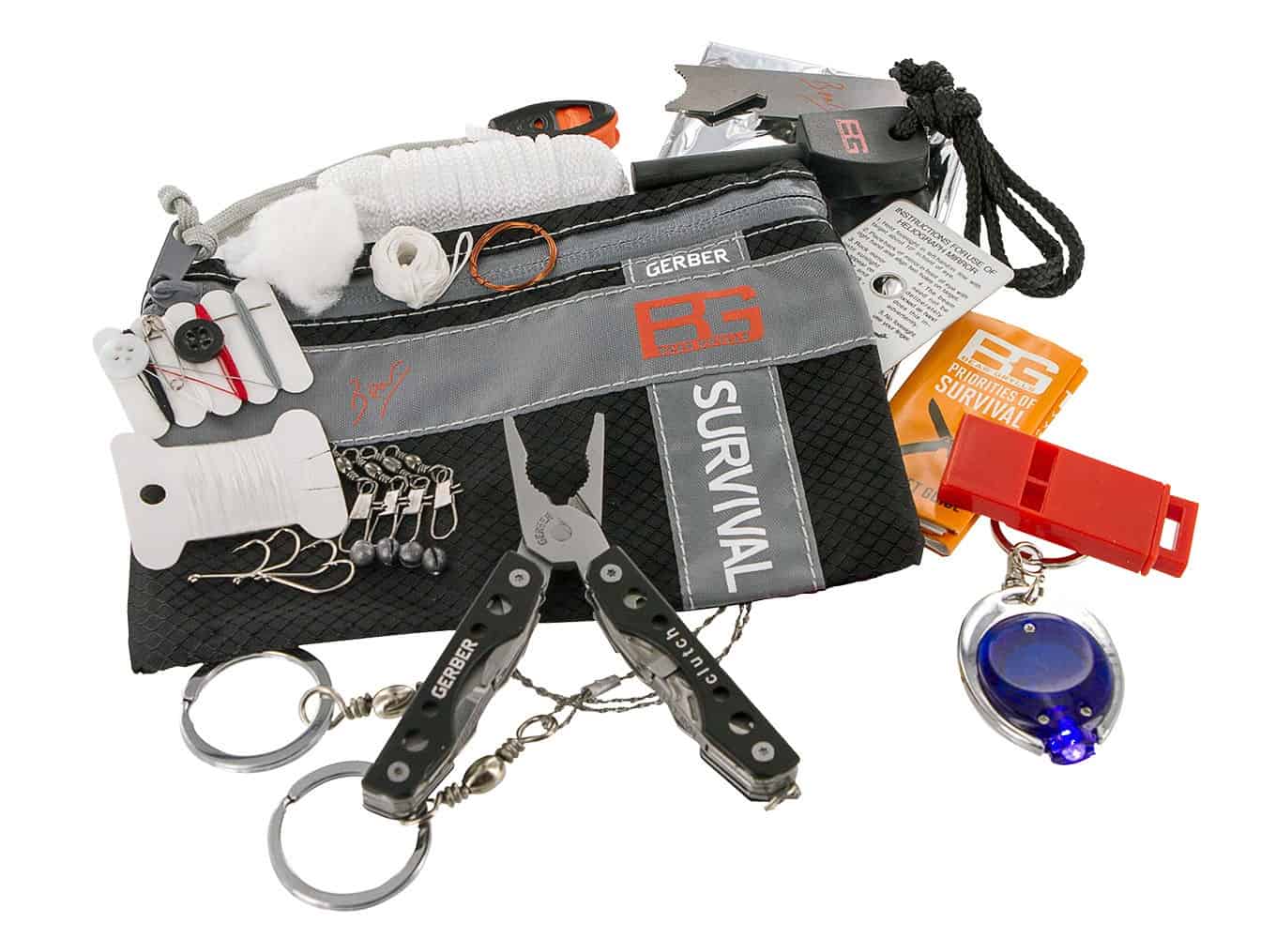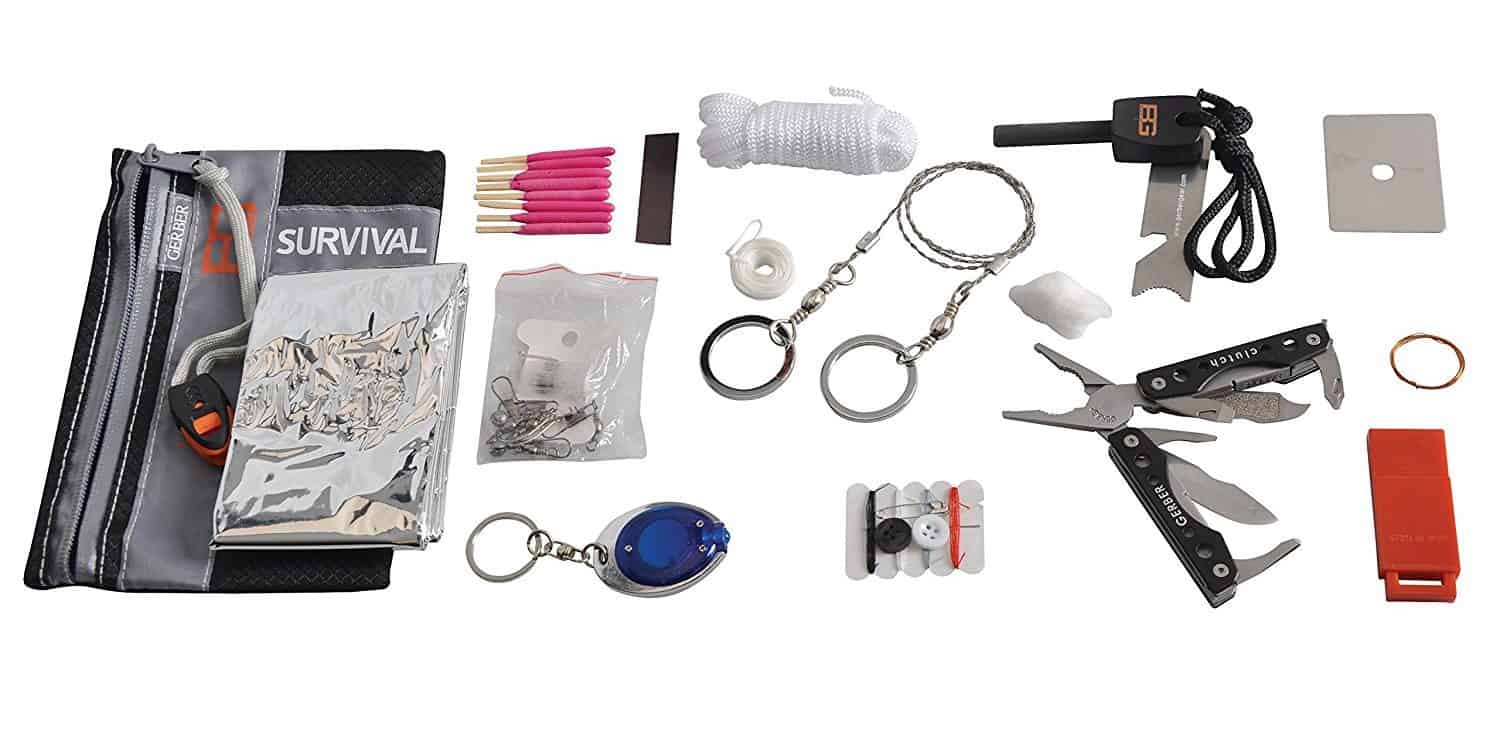 The Ultimate Survival Kit [Review 2020]
You won't need superpowers to get yourself out of a dangerous situation, at least not with this survival kit. Start a fire with waterproof matches, cut through anything with wire cutters, make your location known with a signaling mirror… Get all that and 12 other items in a single waterproof bag.

Features
Lifetime Warranty

15-piece survival kit

Comes with survival pocket guide
Dimensions
11.2 ounces

14 x 6 x 1.8 inches
It seems more and more likely that the world is going to turn apocalyptic at any second now, so now is the perfect time to invest in a survival kit.
Now, there are survival kits that claim to be survival kits, but this one is the survival kit to destroy all other survival kits.
This kit was designed by Bear Grylls himself. If you don't know Bear Grylls, he's a man that famously drinks his own pee. But apart from that he is an expert in dealing with survival situations of every type. He's drunk his own pee in the jungle, he's drunk his own pee in the desert, he's drunk his own pee out at sea.
With this survival kit you will have a few more devices and options so that you don't have to drink YOUR own pee.
Also good products
" items="4"]