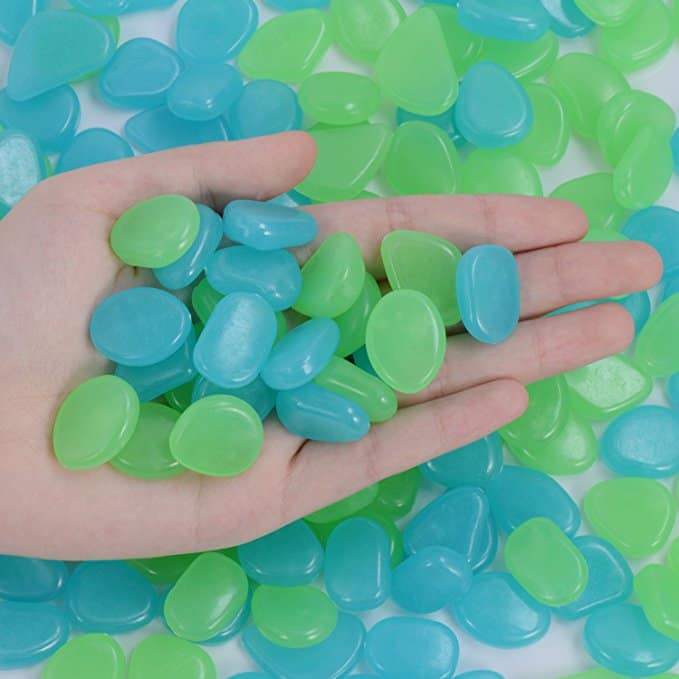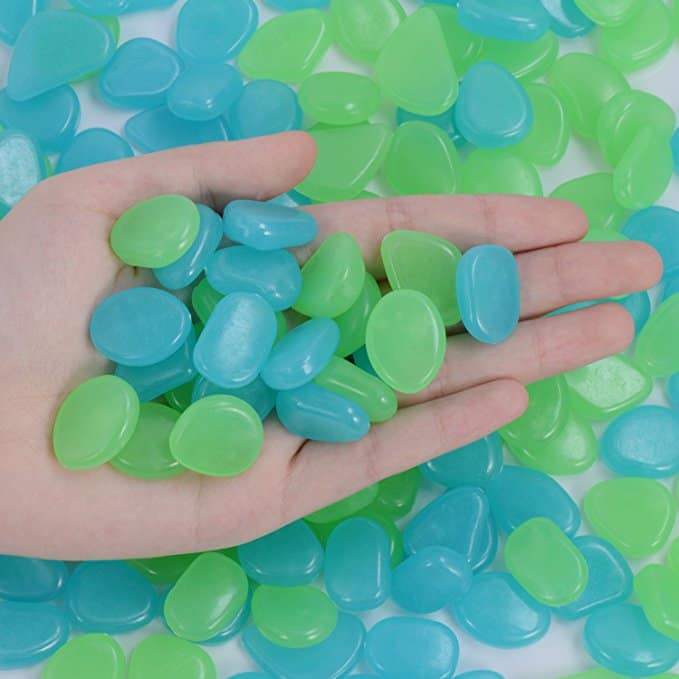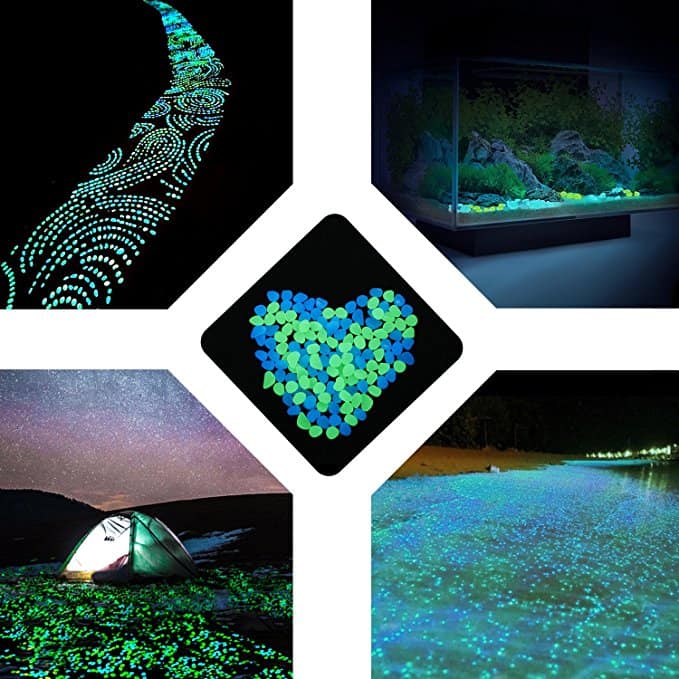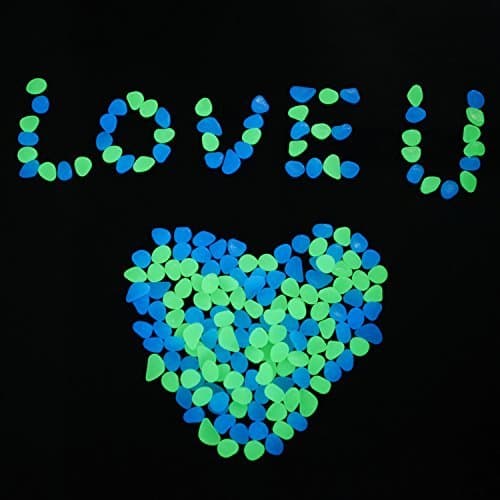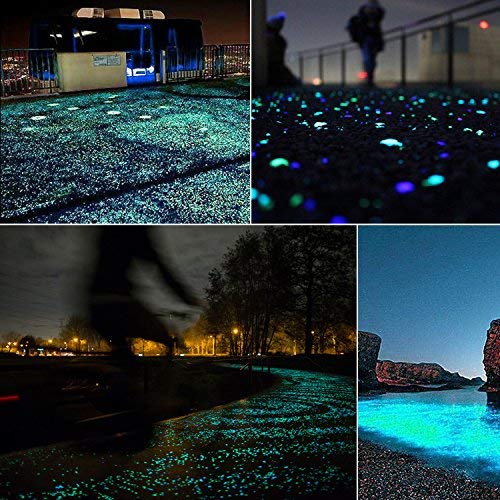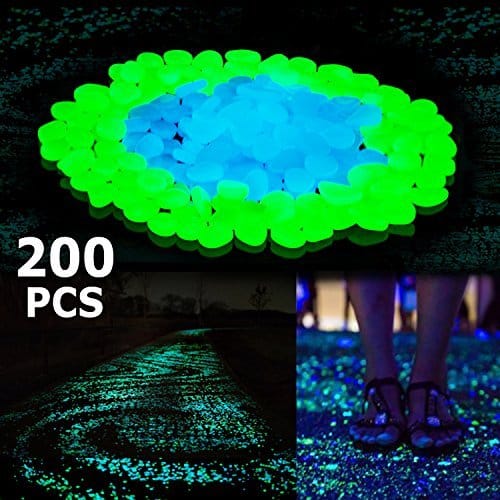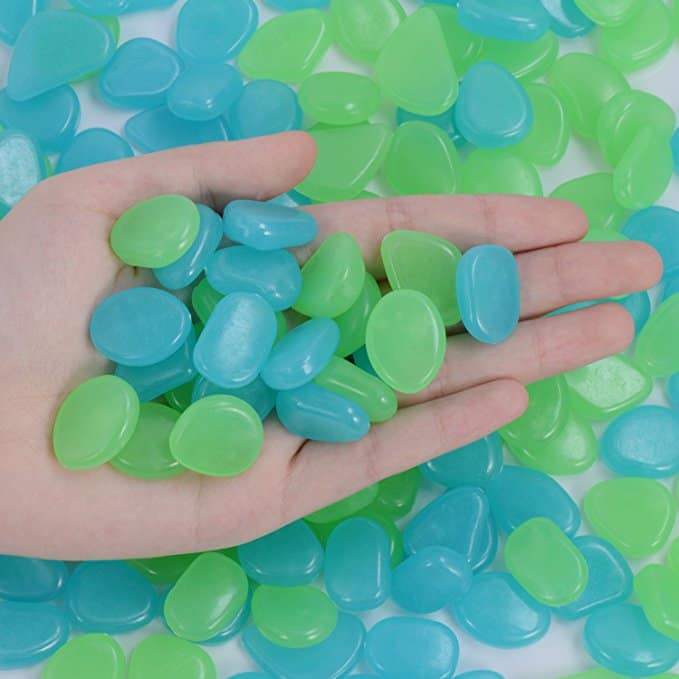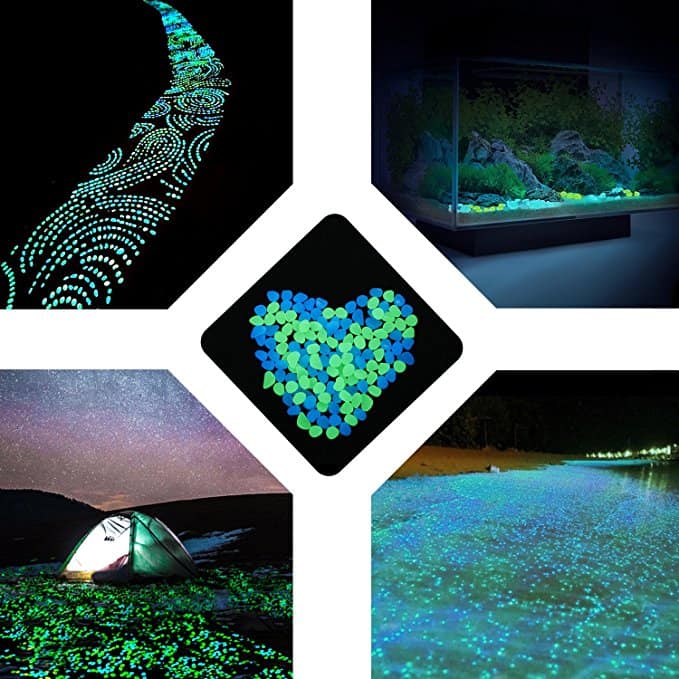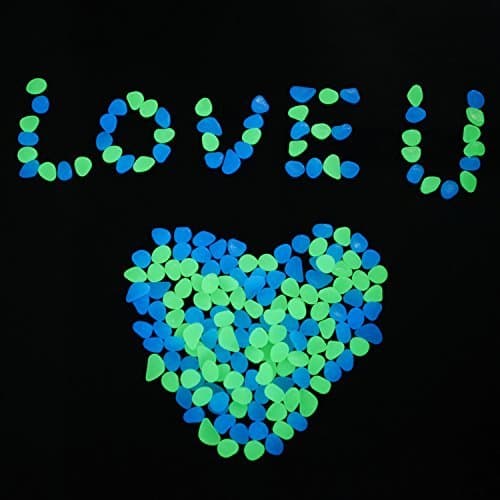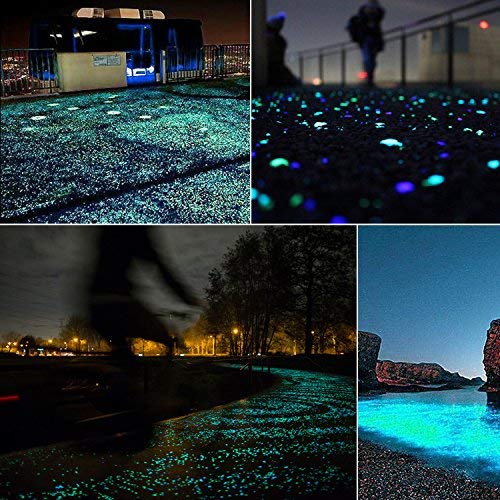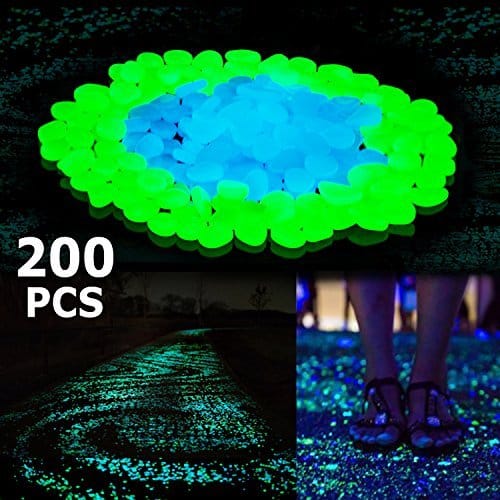 200Pack Glow in the Dark Garden Pebbles [Review 2021]
These glow-in-the-dark pebbles can serve so many purposes. They can light your pathway in the yard, they can be used in aquariums, and they can help fairies build their castles. They are eco-friendly and completely safe, and they work by absorbing light during the day. No maintenance required!

Features
Available in 2 color choices

Non-toxic and environmentally friendly

90 Days Quality Guarantee
Dimensions
Available in bags of 100 pebbles or 200 pebbles
Glow in the dark ANYTHING is cool, but these have got to be one of the coolest.
These are glow in the dark pebbles that are charged by the sun during the day, then release their glowy light through the night.
So if you're coming home late in the dark you can use these pebbles to guide your way.
Use them to write messages to your flatmates, like You Are a Doo Doo Head. They'll laugh for days!
They come in a pack of 200, so you can be super creative and make major murals with them. Or you can pile them together and use them to communicate with the manon the moon.
Yes please!