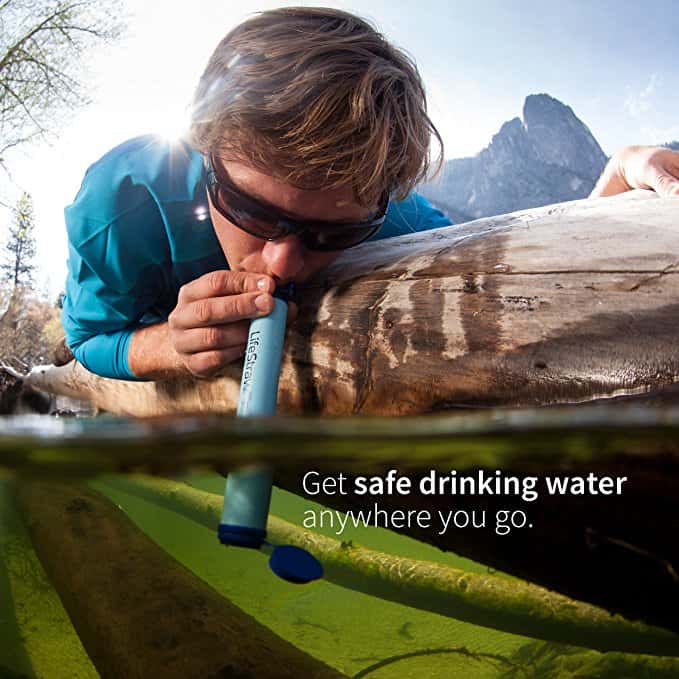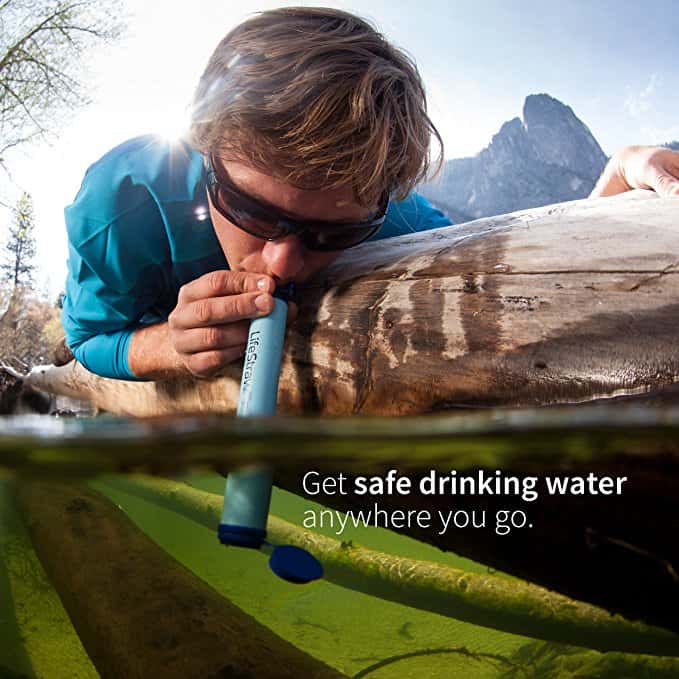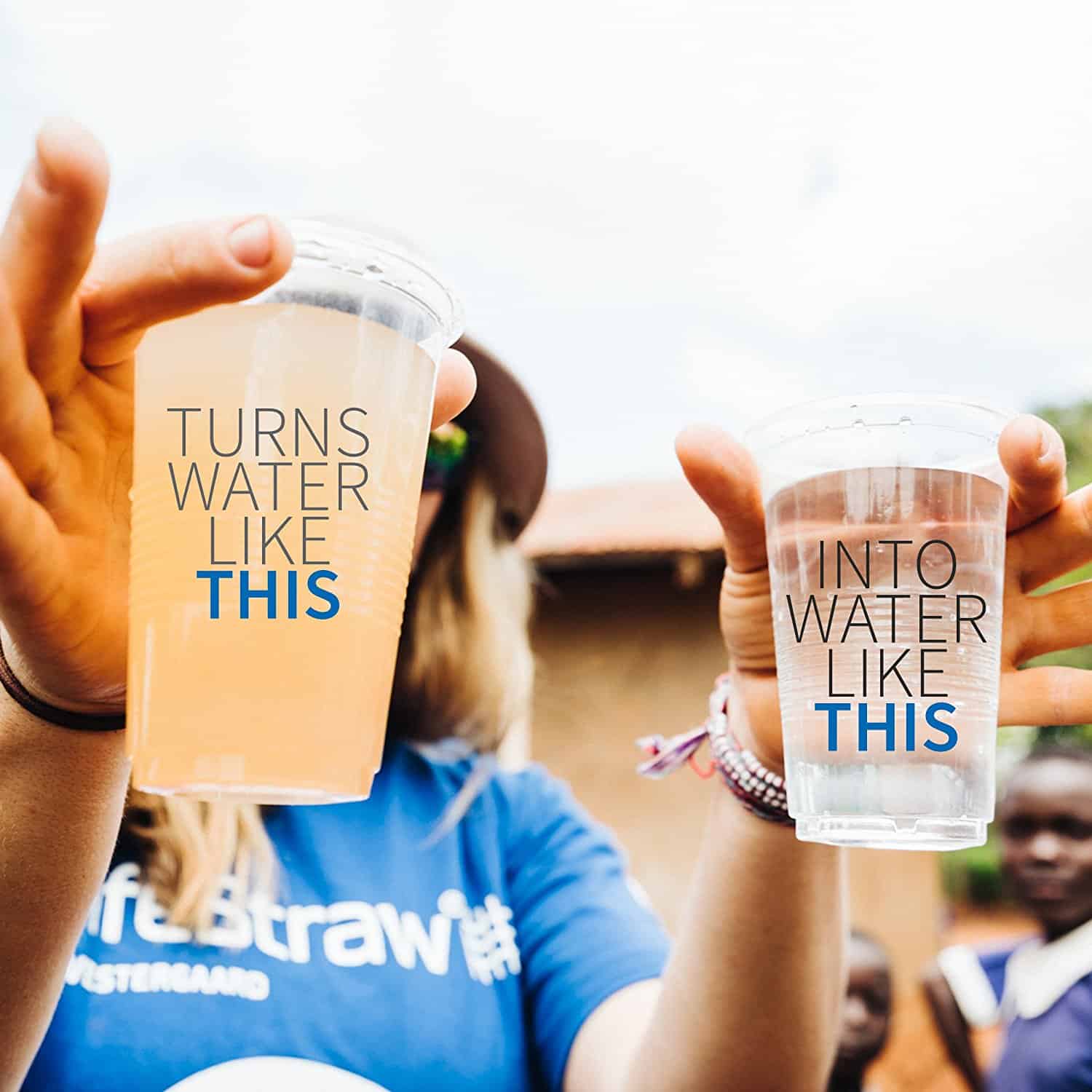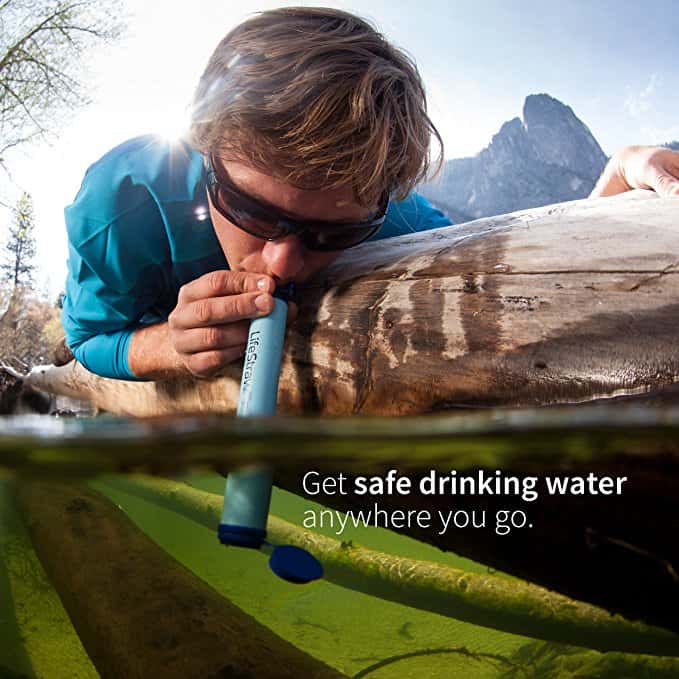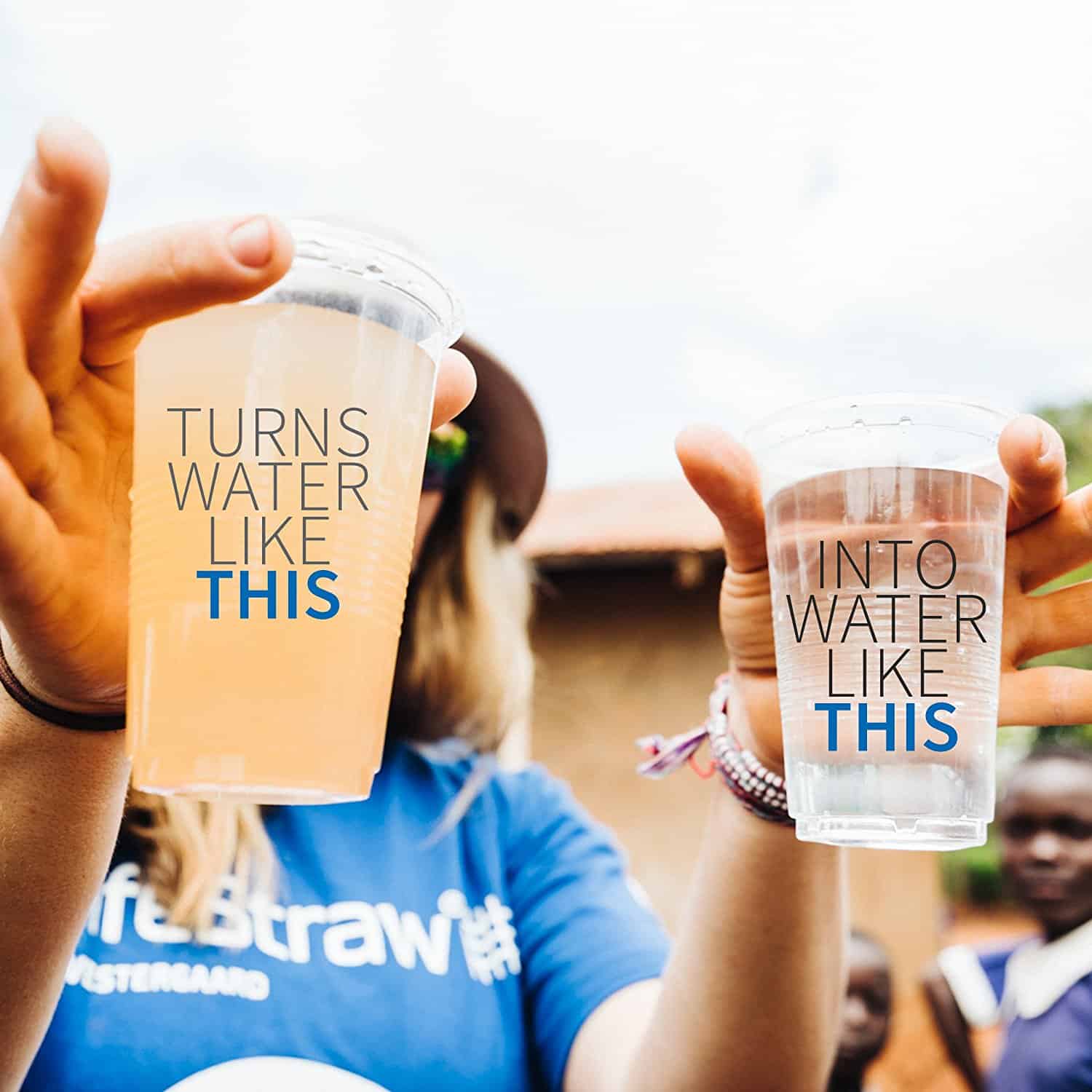 LifeStraw Personal Water Filter [Review 2020]
This awesome personal water filter is great for those who love to hike, camp, travel and be prepared anytime, anywhere. It can filter almost 800 gallons of water and it removes dirt, rust, bacteria and microorganisms. This filter can be stored indefinitely so it's always good to have one close by.

Features
Removes 99.999999% of waterborne bacteria

Filters 1000 gallons of water

Each purchase provides clean water to school children in need
Dimensions
7.9 x 0.8 x 0.8 inches

1.6 ounces
This invention is literally a life saver.
So many people in the world only have dirty water to drink. Water that contains bacteria and germs and disease.
But LifeStraw is here to save the day. It's a filtration straw that removes bacteria nd protozoa and leaves your water pretty damn safe.
It was the Time invention of the year. So that's pretty incredible.
Take it travelling with you just in case. Or just get it at home and demonstrate it by drinking dirty puddle water.
Batteries not included. Because it doesn't need batteries.
And if you want to be a good dude, get one. For every LifeStraw sold in North America they provide a year of clean drinking water to a child in a developing country.
That's very cool.
Also good products
Sale
Bestseller No. 1
LifeStraw Personal Water Filter for Hiking, Camping, Travel, and Emergency Preparedness
Award-winning LifeStraw water filter is a must-carry tool for hiking, camping, travel, and emergencies; no disaster kit is complete without it
Filters up to 1,000 gallons (4,000 liters) of contaminated water without iodine, chlorine, or other chemicals; does not require batteries and has no moving parts
Removes minimum 99.9999% of waterborne bacteria, 99.9% of waterborne protozoan parasites, and filters to 0.2 microns; surpasses EPA filter standards
An alternative to iodine tablets and bulky purifiers, it weighs 2oz for ultralight portability, and has a high flow rate for drinking from the source
Comes in a sealed bag, perfect for storing in a bugout bag or other prepper gear supply kit; measures 9 x 1 x 1 inches.BPA Free materials
Sale
Bestseller No. 2
LifeStraw Go Water Filter Bottle with 2-Stage Integrated Filter Straw for Hiking, Backpacking, and Travel, Blue (LSGOV2CR45)
Reusable LifeStraw Go BPA-free water bottle filters water while drinking; great for travel, backpacking, camping, and emergency kits
Award-winning LifeStraw hollow fiber membrane water filter removes bacteria and protozoa from lakes, streams to ensure safe, clean drinking water
2-stage activated carbon filter reduces odor, chlorine and leaves zero aftertaste
Removes 99.9999% of waterborne bacteria, and 99.9% of waterborne protozoan parasites without chemicals, iodine or batteries
Durable, 23-ounce, leak-proof bottle made of BPA-free Tritan and features a food-grade silicone mouthpiece; replacement filters available separately
Sale
Bestseller No. 3
LifeStraw Home 7-Cup Glass Water Filter Pitcher Tested to Protect Against Bacteria, Parasites, Microplastics, Lead, Mercury, and a Variety of Chemicals (White)
THOUGHTFUL & SUSTAINABLE DESIGN. The sleek pitcher is made from shatter-resistant glass and features an easy-fill lid. The pitcher holds 7 cups of refreshing, clean water and fits in most refrigerator doors.
KEEPS ESSENTIAL MINERALS. Life Straw filters remove unwanted contaminants in your water but keep essential minerals like magnesium, potassium, carbon and sodium that are good for your health.
DRASTICALLY IMPROVES TASTE. The advanced filtration system also reduces chlorine, micro plastics and other causes of bad taste. Stay hydrated and healthy with fresh-tasting water.
YOUR PURCHASE HAS IMPACT. For every Life Straw product purchased, a school child in need receives safe water for an entire school year.
NEXT LEVEL PROTECTION. Life Straw Home is the only water filtration pitcher that protects against bacteria, parasites, micro plastics, heavy metals including lead, mercury, and chromium III, and organic chemical matter like pesticides and herbicides.
Sale
Bestseller No. 4
Sawyer Products SP128 Mini Water Filtration System, Single, Blue
Ideal for outdoor recreation, hiking, camping, scouting, domestic and International travel, and emergency preparedness
High-performance 0.1 Micron absolute inline filter fits in the palm of your hand and weighs just 2 ounces; 100% of MINI units individually tested three times to performance standards by Sawyer
Attaches to included drinking pouch, standard disposable water bottles, hydration packs, or use the straw to drink directly from your water source
Removes 99.99999% of all bacteria (salmonella, cholera, and E. coli); removes 99.9999% of all protozoa (such as giardia and cryptosporidium); also removes 100% of microplastics
Filter rated up to 100,000 gallons; Includes one Sawyer MINI filter, 16-ounce reusable squeeze pouch, 7-inch drinking straw, and cleaning plunger