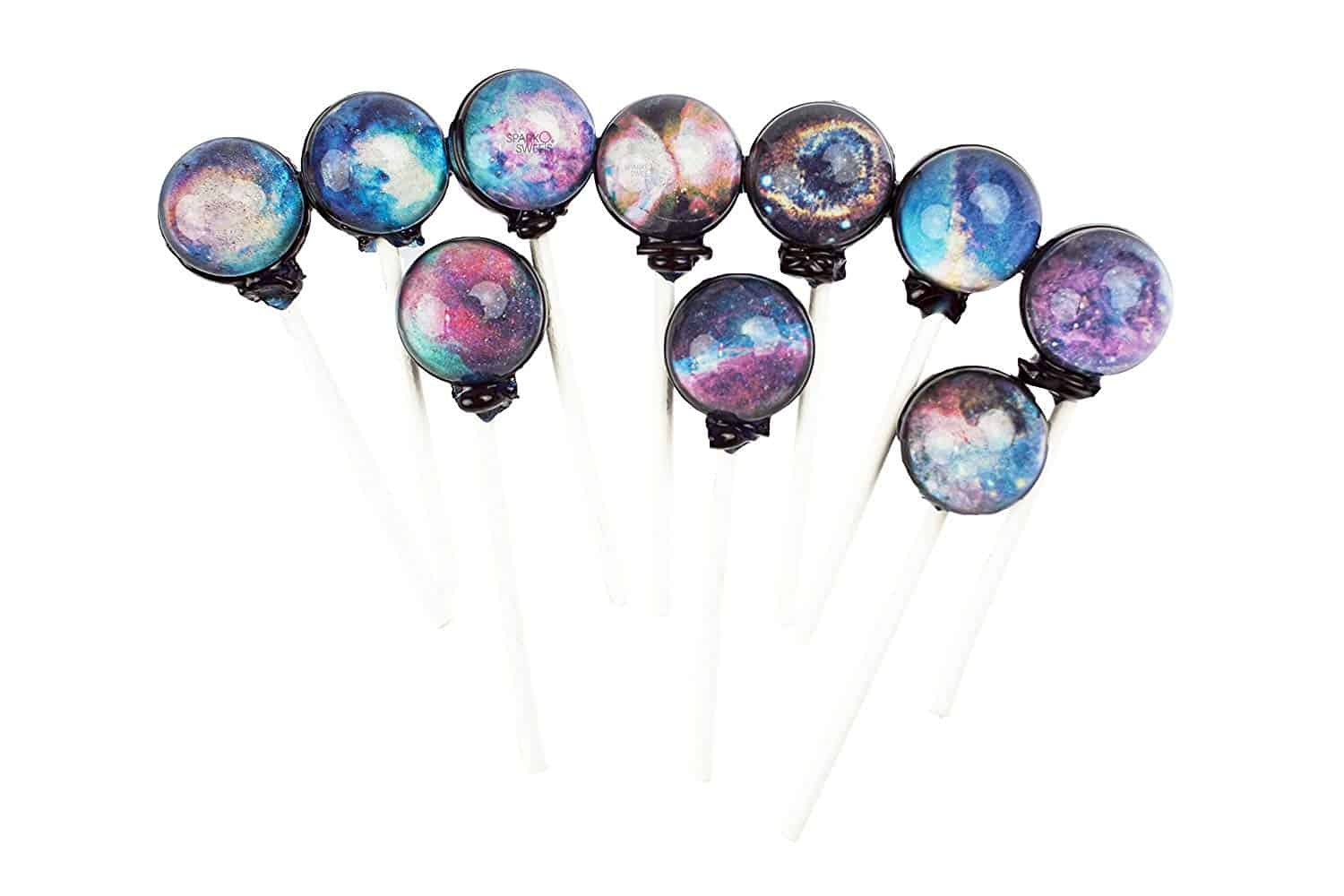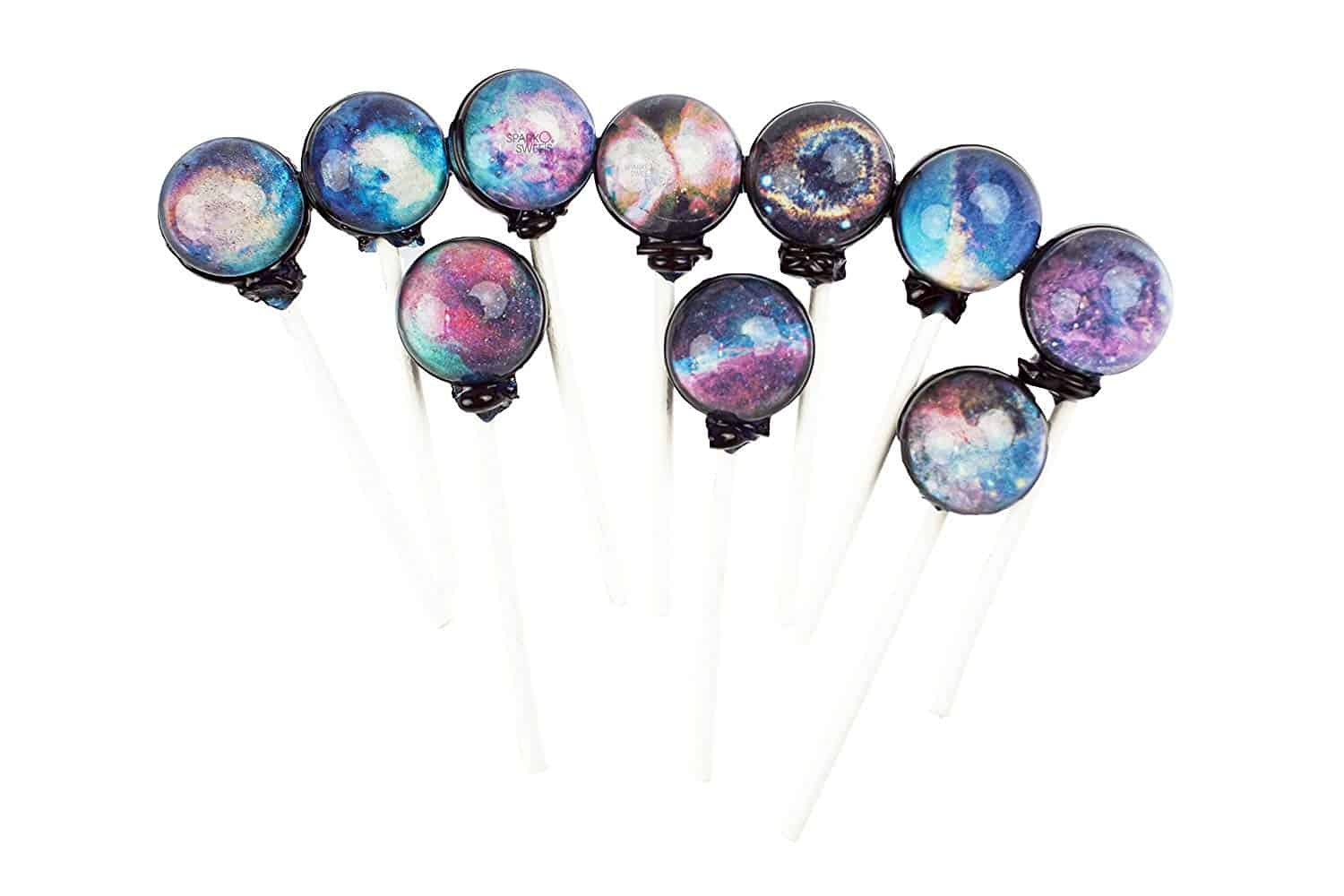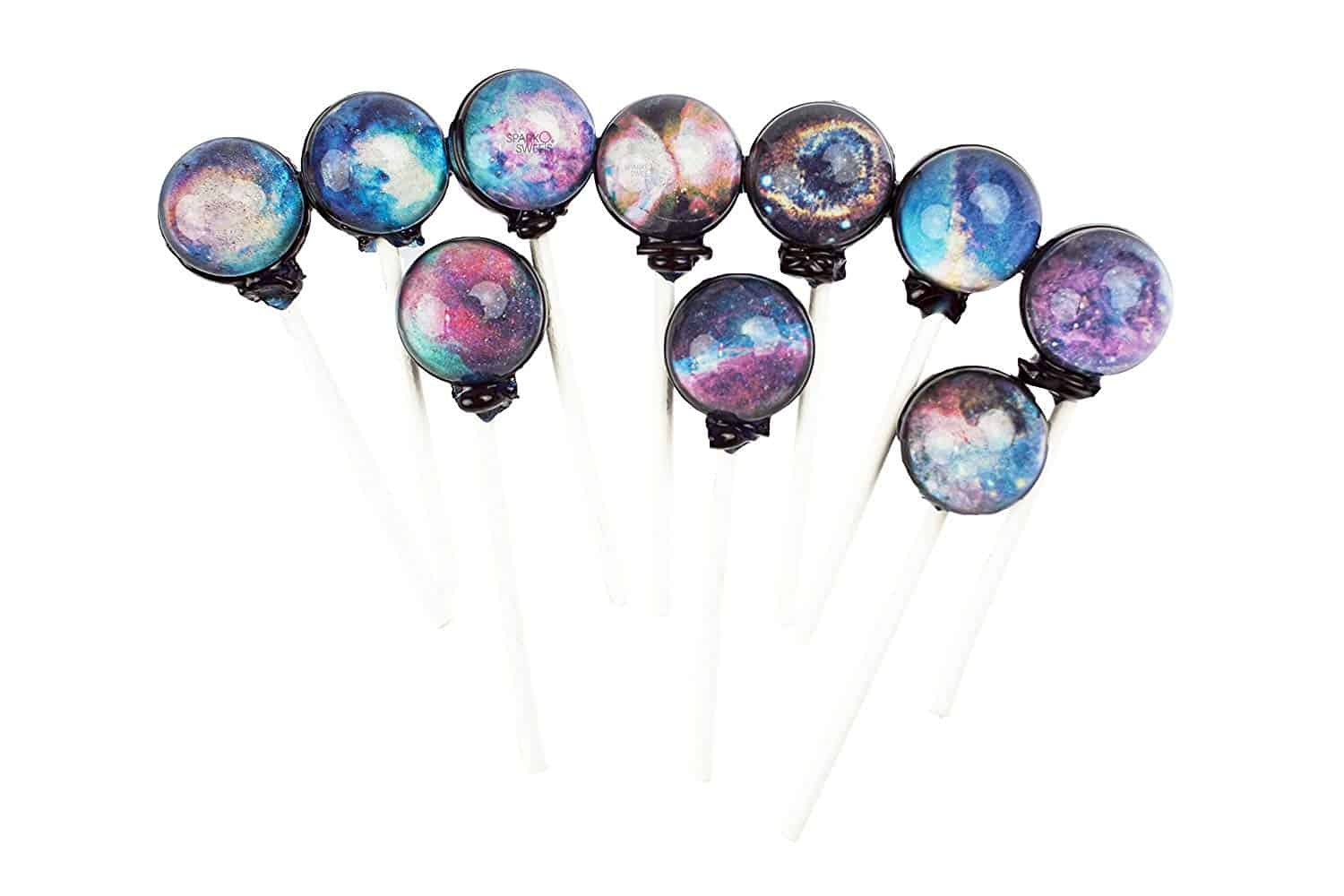 Sparko Sweets Space Candy [Review 2021]
Give the universe a lick with this unique mix of lollipops. The back of each is black, resembling the outer space, while the front is clear, adding depth to the image. They come in a range of flavors, so there's something for everyone. Serve these at your next space party or devour the cosmos yourself!

100 Pieces Galaxy Lollipops Cosmo Designs Bulk Individually Wrapped, Watermelon Flavor, Event and Party Candy Favors, Handcrafted in USA, 8 Pound, Sparko Sweets
This Galaxy Lollipop Cosmos Design displays the beauty of our solar system in each delicious lollipop candy.
Each lollipop is proudly handcrafted in Los Angeles, California, USA! Delectable Watermelon Flavor! We source everything in the United States to use the best ingredients for our candies!
Each lollipop is individually wrapped with eco-friendly clear cellophane. The Galaxy Lollipops Cosmo Design Bulk Pack make perfect party favors. They are air-sealed for freshness.
The lollipop is a perfect sphere with the front half crystal clear and the back half to be space black.
Our Galaxy Universe Lollipops are Gluten Free and Tree Nut Free. Sparko Sweets Galaxy Lollipops are made fresh to order. They are available in galaxy lollipops 100 and planet lollipops bulk packs. These planet lollipops candy inspire many galaxy lollipop diy ideas for party favors and special events.
Features
Handcrafted in USA

Melon, Blackberry, Guava, Green Apple, Cotton Candy, Watermelon

Gluten and tree nut free

Available in many designs and quantities
These sweets are out of this world! Yet somehow they are now available on earth. Why do we need space travel if we can get them here already?
These lollipops are a sight to behold. And a taste to behold as well. Their great flavors will transport you to the outer reaches of the universe.
Gaze longingly into the nebulas and galaxies feature on them. Then ponder the great tastes… is that raspberry? Or blueberry? I hope it doesn't taste like moon cheese.
These awesome candies make a Mars bar look like it was actually just made in an old factory on Earth.
So set your sights for outer space, and your taste buds to light speed because these lollipops will transform your next party into an interstellar extravaganza.