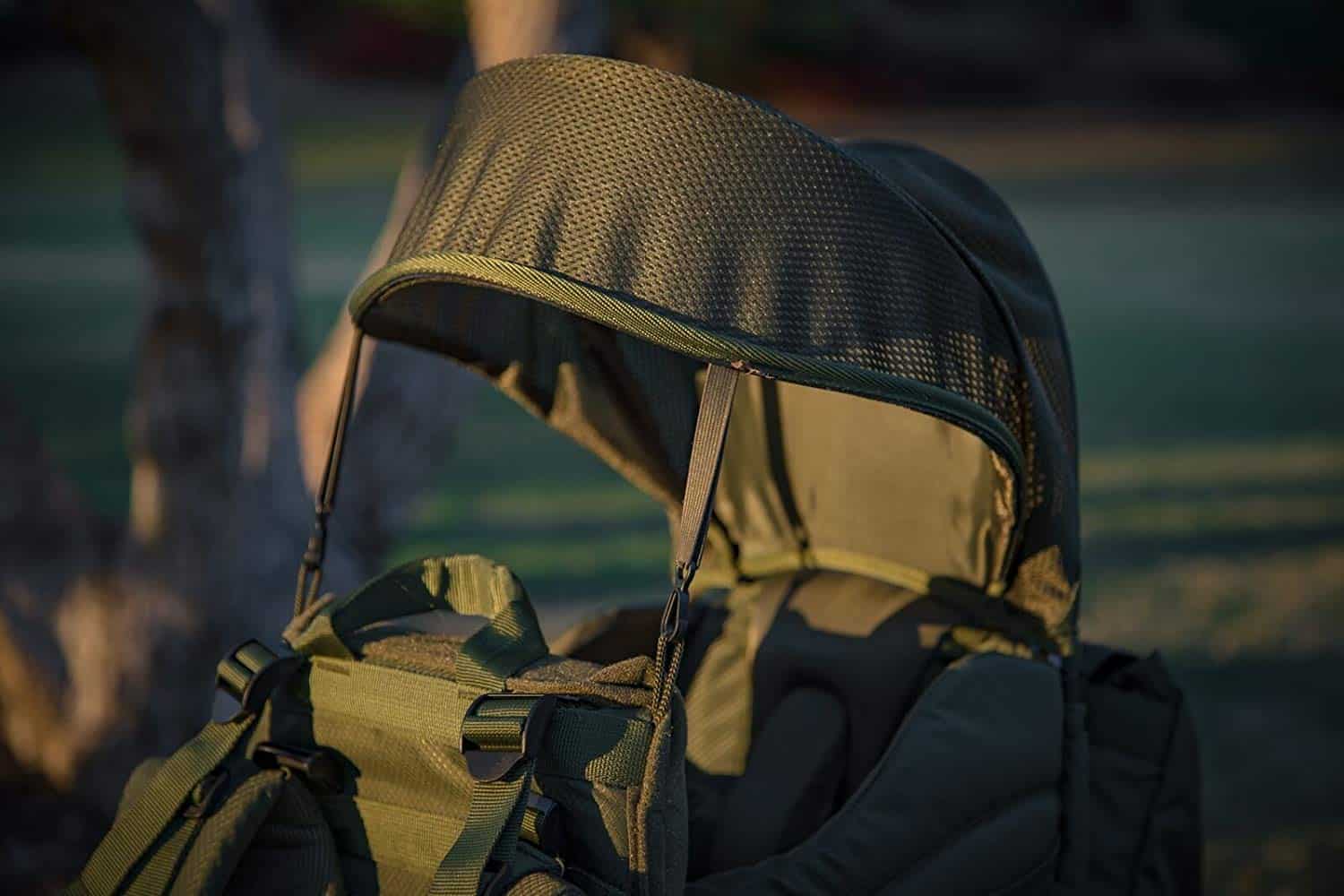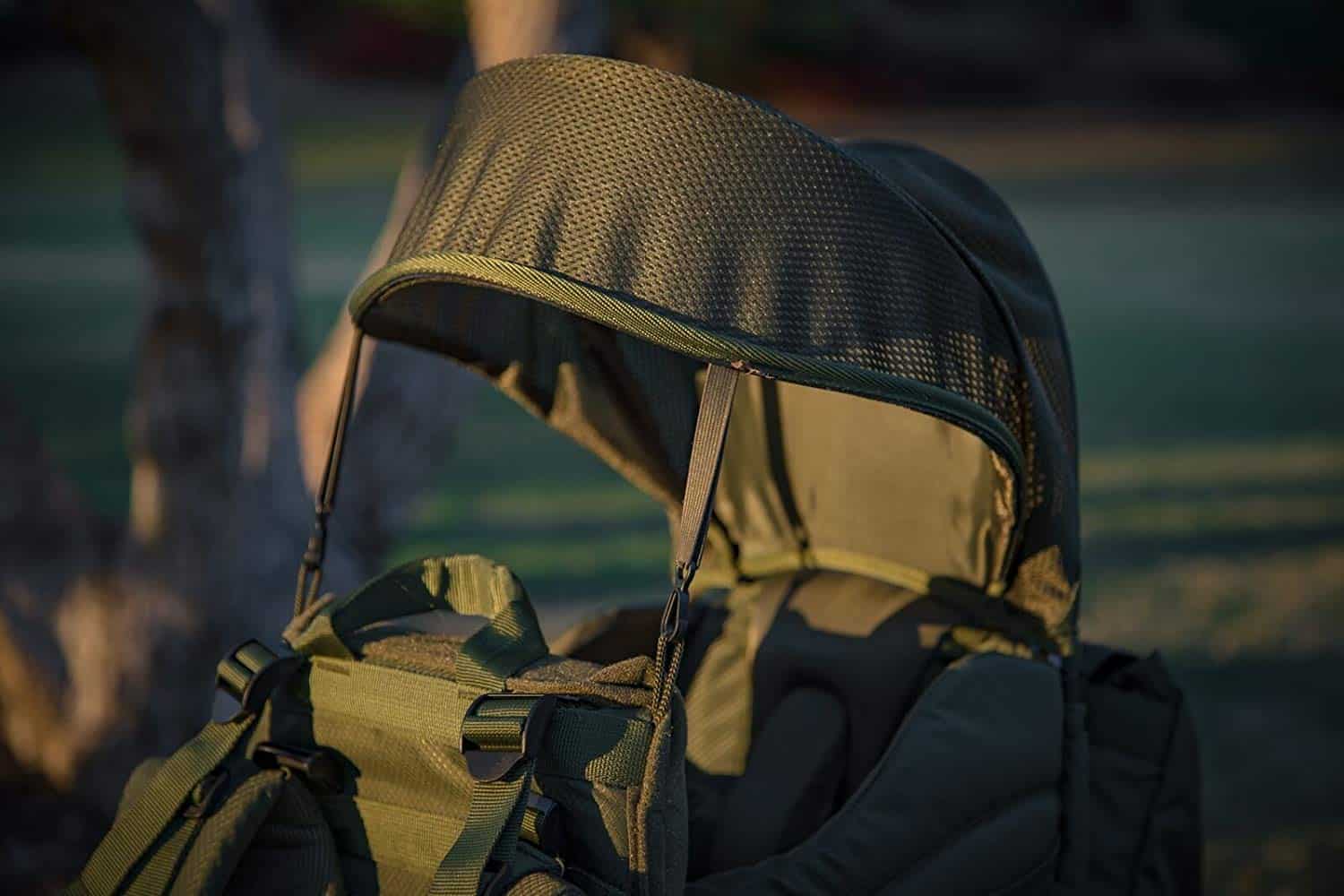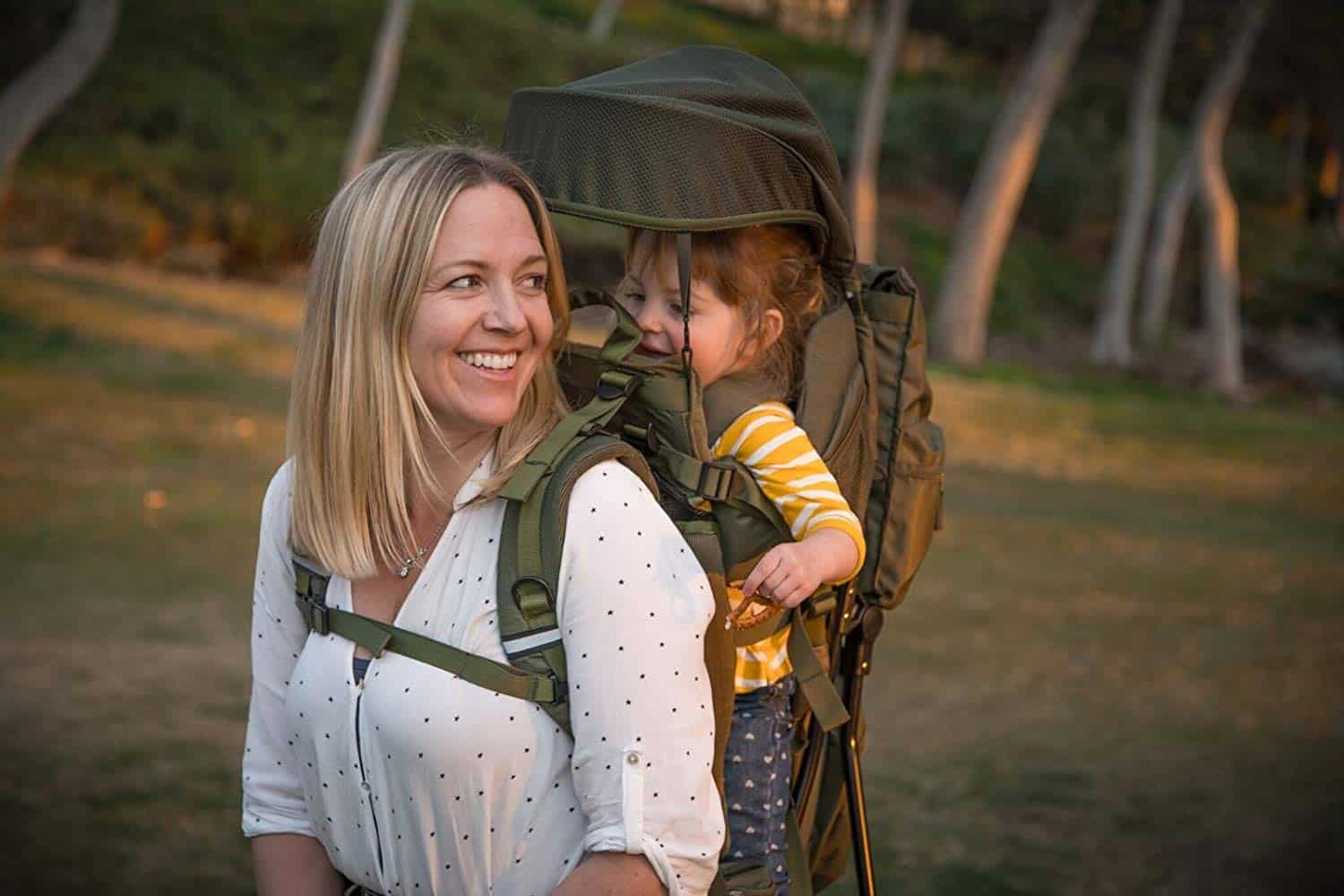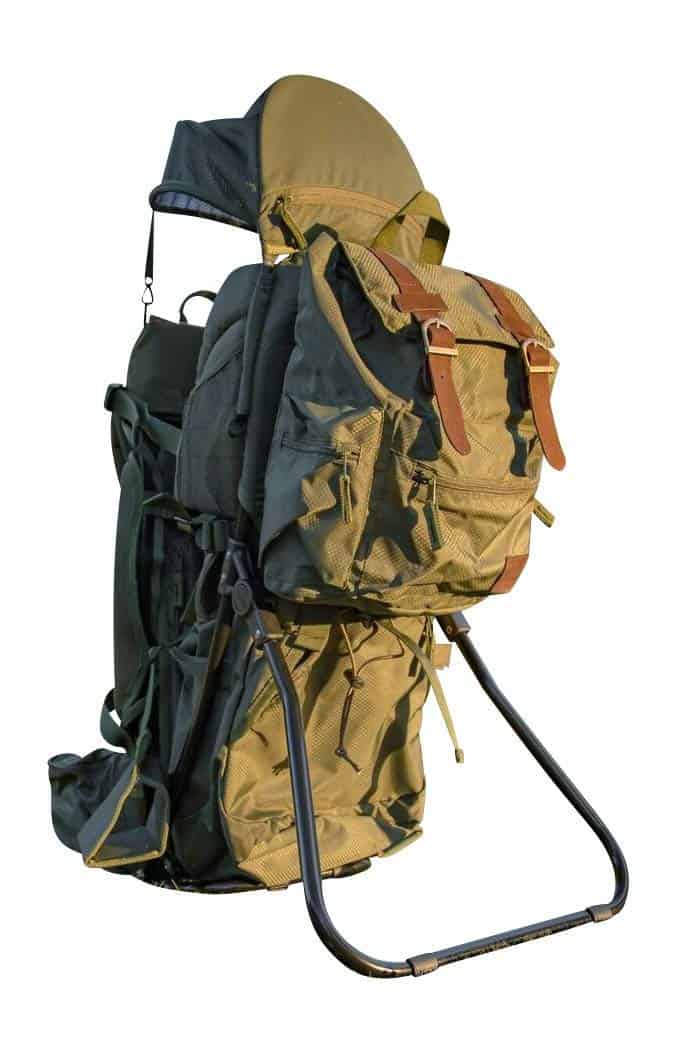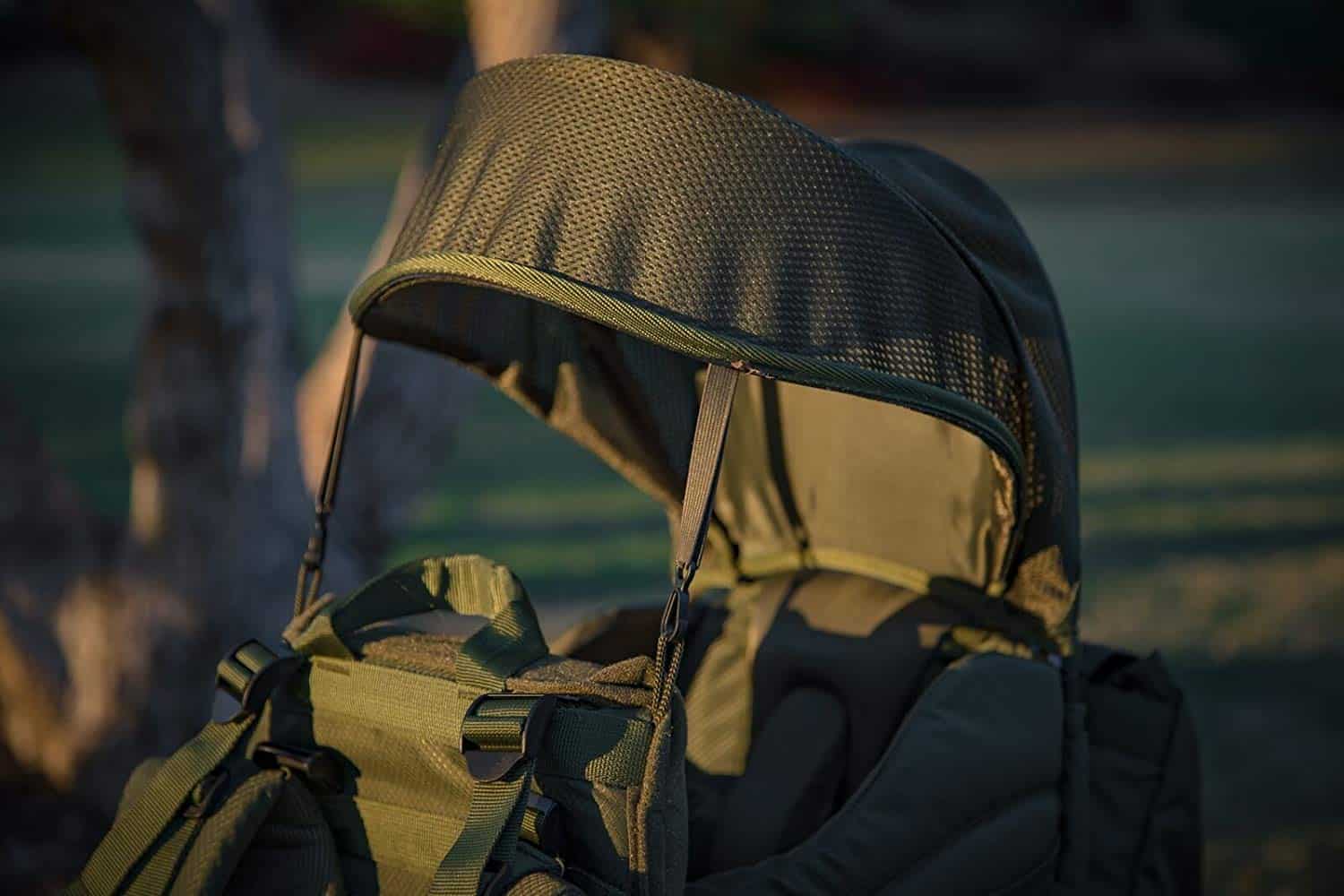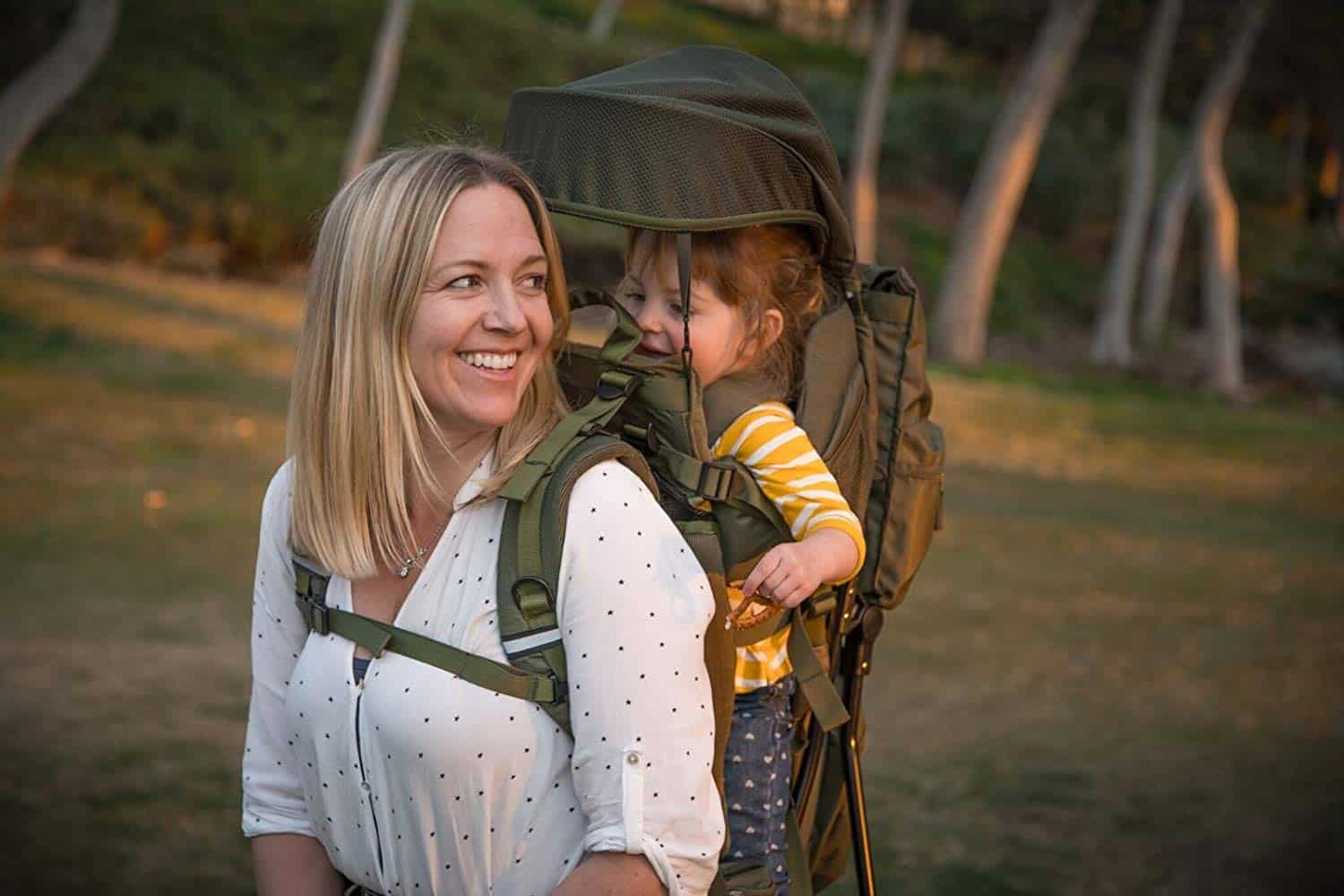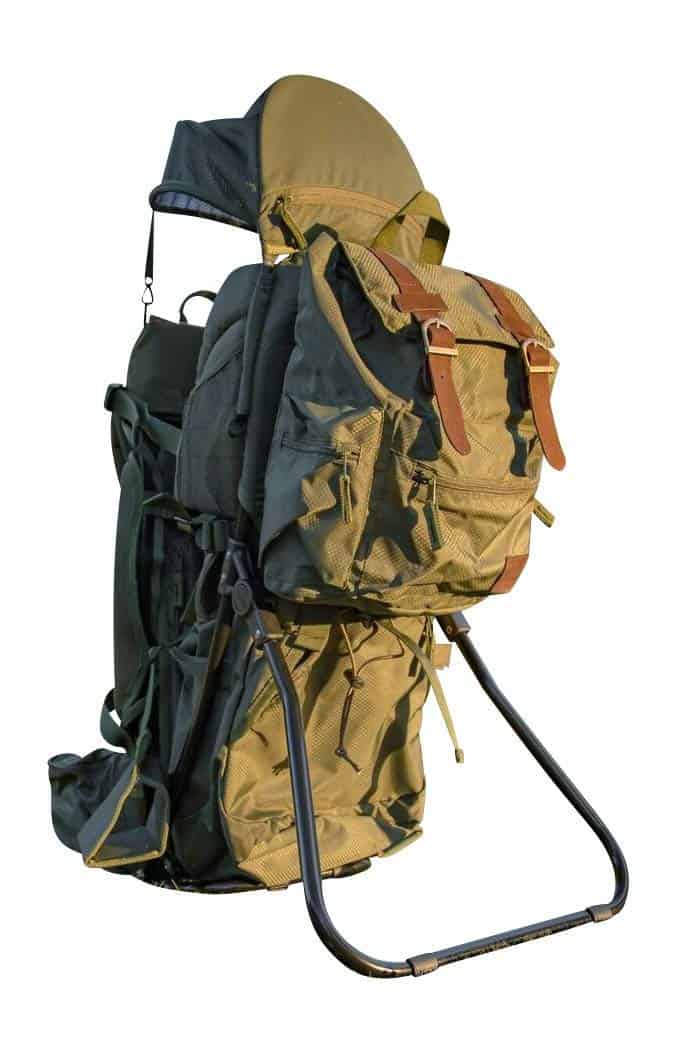 Baby Carrier Backpack [Review 2020]
Get around with ease regardless of whether you're accompanied by your little one. This backpack provides plenty of storage and comes with a hydration pack, which makes it ideal for travelling in general. But it can also be adjusted to safely hold a toddler to young child!

Be Mindful Retro Scout Baby Carrier Backpack in Jungle Green
RETRO SCOUT HIKING AND WALKING BABY CARRIER: Features a lightweight (6.9 LBS - net weight includes all extras except for storage bag) external aluminum frame. Frame evenly distributes up to 40 lbs of baby/toddler weight. > Orders shipped after November 1st, 2018 will have an upgraded buckle system; improved release mechanism for sun shade; improved sun shade frame; larger phone storage with wire management; easy access baby wipe pouch and stronger magnet sytem. Changes based on Consumer feedback
COMES WITH TRAVEL BAG + HYDRATION PACK + REMOVABLE TODDLER BACKPACK: Our simple travel bag protects and stores the baby carrier while at home or while traveling. When stored in our Travel bag Retro Scout will fit in the overhead compartment of most commercial airliners. The Retro Scout hydration pack stores neatly inside of the backpack and is ergonomically convenient. Retro Scout offers a zip up & removable backpack w/ leather straps that is suitable for a toddler to young child (ages 3 - 10).
HOW IT LOOKS AND FEELS MODEL SIZES: As shown model (mom) size 8 with jean size 28. (Retro Scout will fit a waist size 27 - 40). Baby model is 2 years old and 28 lbs. Retro Scout is suitable for babies from 6 months (must be able to hold head up on their own) to 4 years (no more than 40 lbs).
HIGHLY ADJUSTABLE - ERGONOMIC BY NATURE: Parent: Adjusts at waist; chest; shoulder straps; torso length adjustment. BABY: seat height; depth; stirrup length; 5 point harness (waist, shoulders). SAFETY: Backpack was safety tested for fall hazard, fire hazard, lead and other baby carrier related safety concerns by a CPSA certified lab.
RISK FREE - if you are not absolutely IN LOVE with your Retro Scout backpack, send it back for a full refund including shipping.
Features
Carries up to 40 pounds

Fully adjustable to fit moms and dads

Includes hydration pack
Dimensions
6.9 pounds

29.2 x 14.5 x 8.5 inches (Shipping dimensions)
Carry your most precious cargo in style! Bring back the backpack!
This is a backpack for kids. Like, kids go in the backpack. It's for adults to wear.
This backpack comes with all the accessories to keep your kid safe from the elements, but upright and comfortable as you go on your next tramp through the wilderness.
The head cover will protect them from rain and sun and spitballs if you pass a class of delinquent teenagers.
It also carries things that are the shape of young human boys or girls. A sack of potatoes. A giant pillow. A life-size doll of a child. A garbage bag full of raisins. It can carry them all.
Also good products
Sale
Bestseller No. 1
Infantino Flip 4-in-1 Convertible Carrier, Grey
Infants 8-32 pounds
4 ways to carry baby-facing in narrow seat for newborns, facing in wide seat for older babies, facing out narrow seat for babies with head control and back carry wide seat for older babies and toddlers
Includes wonder cover 2-in 1 bib to protect your carrier and clothes
Machine washable
Adjustable seat, leg openings, straps and waist belt for a completely customized fit
Bestseller No. 2
ClevrPlus Cross Country Baby Backpack Hiking Child Carrier Toddler Gray
LIGHTWEIGHT AND COMFORTABLE: The lightweight frame only weighs 5.5 pounds yet is sturdy enough to be comfortable for both baby and adult for hours. The straps and hip belt are comfortably padded and the carrier features energy-absorbing lumbar padding that keeps you cool and secure.
LARGE STORAGE AREAS: Storage compartments are large enough to hold the included baby changing pad, bottles, diapers, sweaters, phone, and keys. No need to carry extra bags along.
RAIN OR SHINE: The included sun canopy and rain cover help keep your baby protected, cool, and dry during all weather conditions. The safety belts and foot stirrups keep your baby in a secure position so comfortable they will fall asleep. The washable drool pad allows baby to rest their face on something soft and clean.
GROWS WITH YOUR CHILD: The adjustable seat customizes the carrier to fit your child's height. The carrier is built for children between 9-48 months (max 33lbs) allowing you to use your carrier for years as your baby grows!
QUALITY YOU CAN TRUST: We Stand by our products, so we backed our carriers up with a ONE YEAR LIMITED WARRANTY on all our carriers! (applies to purchases made after January 1, 2019 by an authorized dealer)
Bestseller No. 3
Osprey Poco Child Carrier, Starry Black, O/S
Built-in sunshade easily stores and deploys for UPF 50+ UV sun protection
Deluxe child cockpit with Double Halo child harness and adjustable and removable foot stirrups; Drool pad is removable and washable
Open mesh hipbelt pockets for quick access to snacks
Adjustable torso to fit a wide range of adults (up to 6" of adjustability)
Lower zippered compartment and an external hydration sleeve (fits up to a 1.5L reservoir, sold separately)
Bestseller No. 4
Osprey Packs Poco Plus Child Carrier, Starry Black
Built-in sunshade easily stores and deploys for UPF 50+ UV sun protection
Deluxe child cockpit with Double Halo child harness and adjustable and removable foot stirrups; Drool pad is removable and washable
Zippered hipbelt pockets with an adjustable Fit-on-the-Fly hipbelt and large front panel compartment
Adjustable torso to fit a wide range of adults (up to 6" of adjustability)
Lower zippered compartment and an external hydration sleeve (fits up to a 1.5L reservoir, sold separately)