Be honest... do you actually need to find the best toys for 7 year old boys or are you just a kid at heart?
It's okay.
We won't judge.
We've all been the wine-drunk adult fighting lightsabers in the toy aisle before.
So you can't fool us. We're on to you.
Regardless of the real reasons that brought you here, Bestazy will take your interest at face value.
We're all adults here, after all--mature adults, with no interest at all in shooting someone in the face with a nerf gun. So keep reading to find the coolest toys for the very real seven-year-old in your life.
Without further aisle-do...
Bestazy brings you the best toys for seven-year-old boys (or the seven-year-old boy inside you).
Research You Can Trust
If Bestazy's list of cool toys seems a little longer than our others, it's only because we had so much fun researching each of them.
(You can only ask someone to "research" so many toilets in a day, after all.)
Be sure our testers took their time making sure they had the low down on all these great products. Testers got to know these toys in terms of durability, quality, and safety--in between play-dates, of course.
When we were able to pry the tester off, we made sure to give the kids their say.
Bestazy found out what toys get kids the most excited.
We took our time in selecting, researching, and testing these products. We wouldn't cut any corners or leave stone unturned.
So get the reaction you're hoping for with one of these awesome toys.
Buyer's Guide
The 30-Second Review
This list is a little longer than our usual, so let's take a second to get the big picture on all these little pieces of information.
In case you don't have time for an entire buyers guide, this thirty-second review should tell you everything you need to know about picking a toy for a seven-year-old boy.
The main thing to remember if you're in a hurry is to think about the kid.
Put who they are and what you know about them first.
What was a fun toy when you were a kid might not suit another child.
Durability is another factor that's going to require some consideration. Some kids can handle the more delicate toys on this list–but some, definitely, definitely can't.
One fun trick is to look the toy you picked out in the eye and pretend you're in Toy Story.
Gauge if this is a good option based on how sad you feel inside for the rest of the day.
Please join me in a moment of silence for my childhood G.I. Joe.
I do feel remorse.
But also think about the parents, who are likely to have storage and noise concerns. If a family is living in an apartment, something big probably isn't a good idea. Something noisy might also bother the neighbors if the walls are thin.
The same goes for yard considerations. The zip line on this list is a blast, but only if you can, you know, play with it.
You should also take into account age restrictions and suggestions. But again, some kids are more mature than others.
Look out for weight limits too.
Lastly, remember it's always a good time to expand a child's horizons. If you think you know something they might like, but don't already know about, give it a try.
THE WINNERS
Picking the Best Toys for 7 Year Old Boys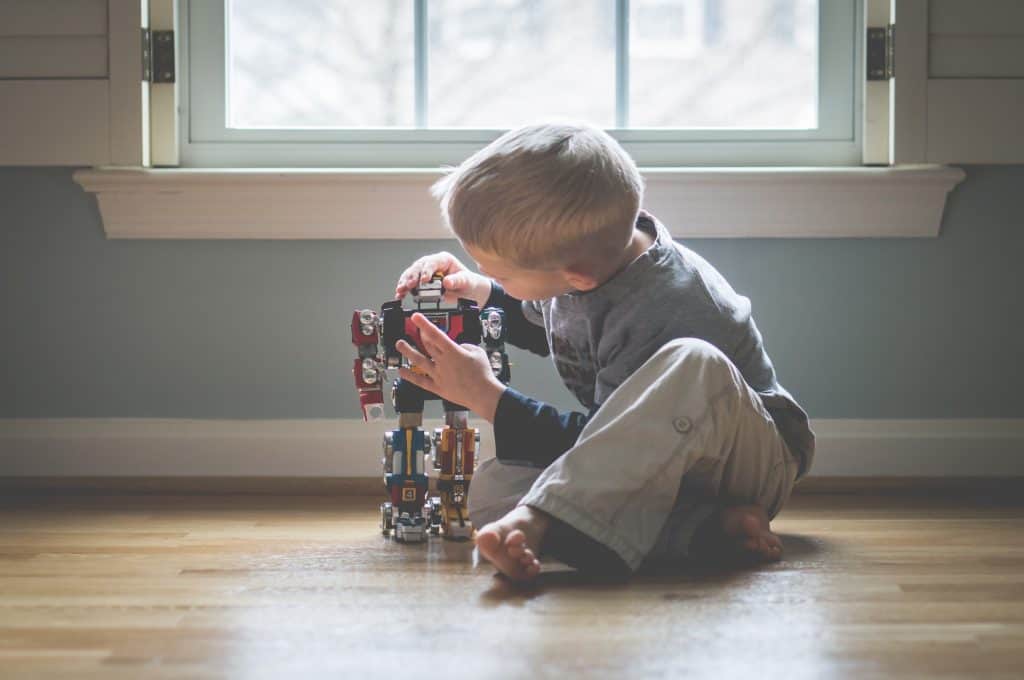 We know what you're thinking…
There are so many options.
Between the toys on this list and the couple others out there, picking a toy can be a bit overwhelming.
Even with such great reviewers narrowing down the list (I hear they're handsome too), you might find yourself unsure of the best option.
But Bestazy is here to help with a guide for picking the right toy for the occasion. There are many things you can do to help you decide on the right toy for the little rascals in your life.
Here's a few.
Focus On the Kid
It can be tempting to skip through the toy aisle knocking whatever catches your eye into the cart. But you'll probably want to exercise a bit more empathy than that.
Unless, of course, you're shopping for yourself. Then by all means, skip.
What you want or wanted as a kid might not be what another kid wants. You have to remember this is an entirely different person than you that's probably already developed their own interests and hobbies.
Don't let the toy you've always wanted keep you from getting another kid the one they've always wanted.
Some children are incredibly artistic and others like to roughhouse. Some kids might like to play alone and others might need to be constantly entertained.
Think: is this a band kid or a sports kid?
That's to say, traditionally gift buying rules are still at play.
You won't be getting the reactions you're going for if you don't shop for the individual. That's really going to be the single most important thing moving forward with your purchase.
If you know them, you'll probably have an easy time picking something based on their interests.
Otherwise, you'll want to pay attention to this next bit.
Spend Time With the Kid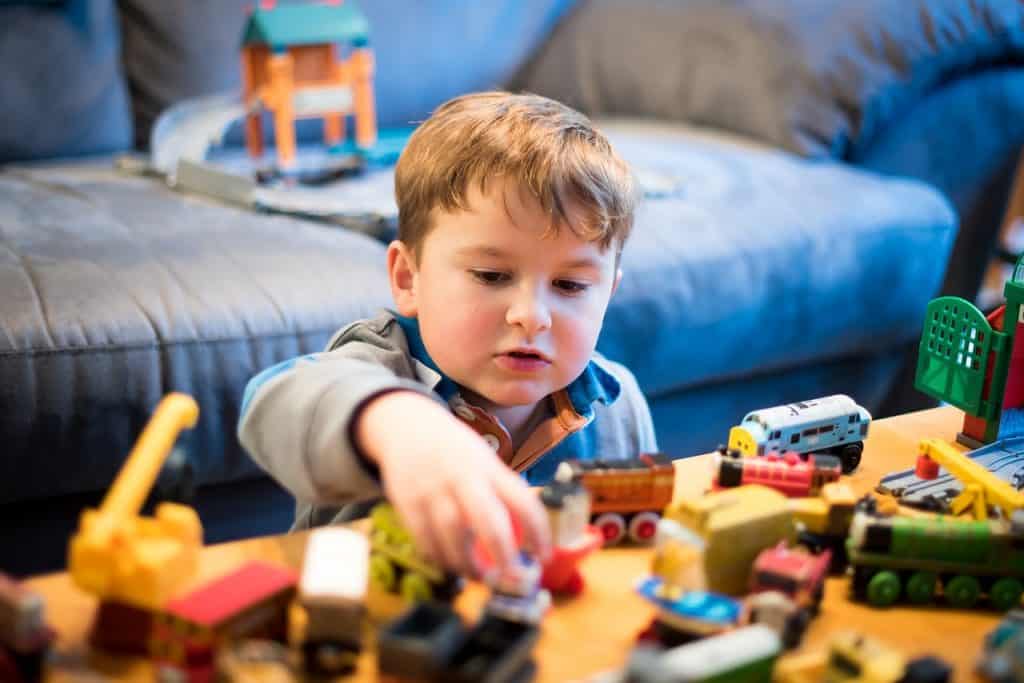 Your best bet is to get to know the kid you're buying for. And there's really only one way to do that–you'll need to hang out with them.
Some hang-outs might be more fruitful than others. Taking him to the park might be a nice day, but they'll probably be focused on the playground equipment.
Whereas if you were to, say, play a board game, you could spend more time chatting while also peaking at what toys they already have.
There are a lot of good options for things you could do with the boy you know to get a good idea of what type of toys they like. But if you're having a hard time thinking of a good idea, asking them what they want to do is probably a good method.
Make note if the kid in question would choose to paint or throw a football in their free time.
If they say they like legos, for instance, consider something like this 3D printing pen for kids.
This is great because it stimulates the child's interest of building things but in a completely new way.
You can come up with ideas like that for any type of kid in the world once you know what they are like.
Expand Horizons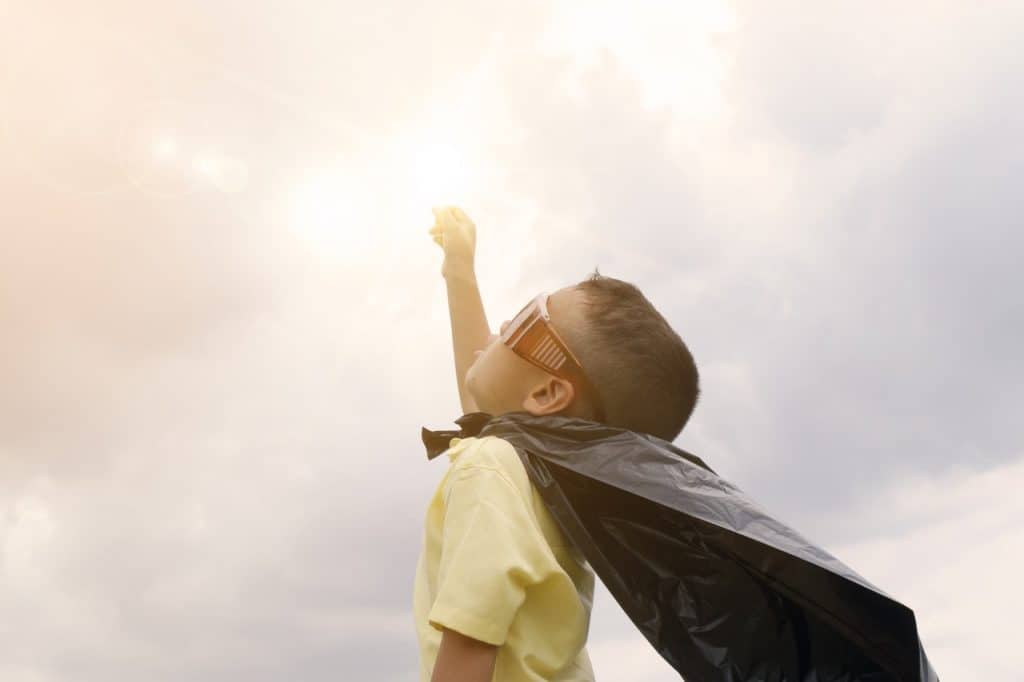 You might be a different type of gift-giver, though.
Maybe you aren't someone who buys based on what a person already likes, but instead try to introduce people to new things with every gift.
If you're someone who likes to help others find new interests, then you might use the time you've spent with them to pick something they don't already like.
You'll need to pay extra close attention or spend significant time with a child for this to work out well. But if you come to understand them as people, you can open up whole new worlds with just one gift.
Do you know a kid that plays a lot of video games?
Well, he might really like a new game. But kids that like video games are also usually creative and like stories.
So maybe you could get them art supplies or a book you liked as a kid.
One great option if you're particularly keen on education is a subscription to the Pley monthly activities box.
We like to point this option out whenever we get a chance.
Why?
It has a lot going for it.
We (of course) love they'll be enjoying these boxes month after month, so the longevity of the gift is strong. They also come in several types, so you're able to select something for them as a unique individual.
For instance, National Geographic paired with Pley to create the adventure box.
This box might include several fun items for activities in nature like maps, a cantina, field guides, identification pamphlets, etc.
The activities in each box are geared towards specific larger goals such as conservations, protection or raising awareness. So, children learn and feel how their individual activities and efforts really matter in the long run.
There are options for every kind of kid from the Disney Princesses to Hot Wheels.
What looks cool?
Even though you should put the child's wants and personality first, this a great time to have some fun.
Is there something you really wanted as a kid?
Does something on this list stand out to you as the coolest thing ever?This can be a great way to get even more ideas beyond this list.
What is the toy your parents never got you?
Definitely take that into consideration, and for the love of god get yourself one. But you probably shouldn't decide on impulse alone.
Consider Durability
Some toys are built from stronger materials or better craftsmanship than others. Whether that's because of quality or type of toy, it's something that you'll need to consider.
You'd never want to buy a child a toy that is defective or poorly built. But you'll need to think about what kinds of toys are more child-proof than others.
A more rambunctious kid might not be a good candidate for electronics, for instance. Many of these product reviews will give you an analysis of the product's durability.
So pay close attention to those sections if you're shopping for more of a Sid than an Andy.
Remember you're also buying something another adult will have to hear all day.
Are you a good friend?
You might not want to endure the looks they'll give you if you bring another damn annoying toy into the house.
Being the fun uncle is great, but try to keep the home-owner in mind.
That doesn't have to rule anything out. But you should probably give the families space consideration when you're picking a toy.
You probably don't want to force someone renting an apartment to store a big wheel.
If you're shopping for a birthday party, that goes double. Parents in this situation already have to find somewhere to store a windfall of new toys.
Lastly, make sure there are no toys expressly forbidden on any invites you might have received. Parents will often say something along the lines of, "… And Timmy has enough Legos for now, thank you."
Longevity of The Toy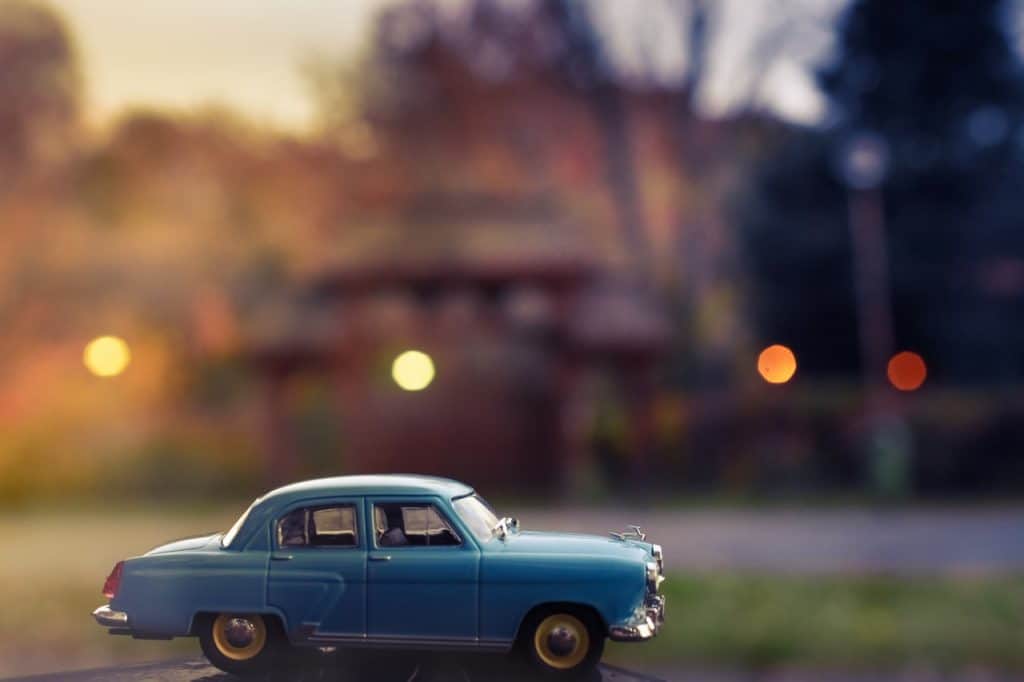 By longevity, we don't mean how long the toy itself will last. Instead, this section will discuss how long a kid will last with a toy. How many hours of entertainment can they get from the toy you buy?
First, consider if there's any room to grow. Anything skill based is going to have a long play-life with the child since they will want to keep seeing what they can do. Anything sports related is great for this reason.
And while we're talking about sports…
Children will end up playing with something much more if they can do it with their friends. Kids, like most people, are social beings. Any toy that's multiplayer or team-based will have significant longevity.
Take the number of features into account, of course. If something has more to do, they will probably do more with it. Some products on this list will do one thing and one thing only. Other will have tons of feature and mini-games to enjoy. Keep a lookout for those.
Parents love toys that don't end up in the trash, the bottom of the toy box, or goodwill bin. So satisfy both kid and parent by buying something they'll get a lot of use out of.
Age Suggestions and Safety
It's important to keep children safe. There are several things you should keep in mind to make sure that happens.
Don't forget that there's always an age recommendation on the product. Some kids might be able to play-up, of course. But you'd never want to give a seven-year-old something meant for a teenager.
Think about the individual again, when it comes to safety. Every kid is different and some kids are a little more indestructible than others.
Is the boy you're shopping for made of rubber or glass?
Toy Reviews For Cool Aunties and Uncles
A Few Other Things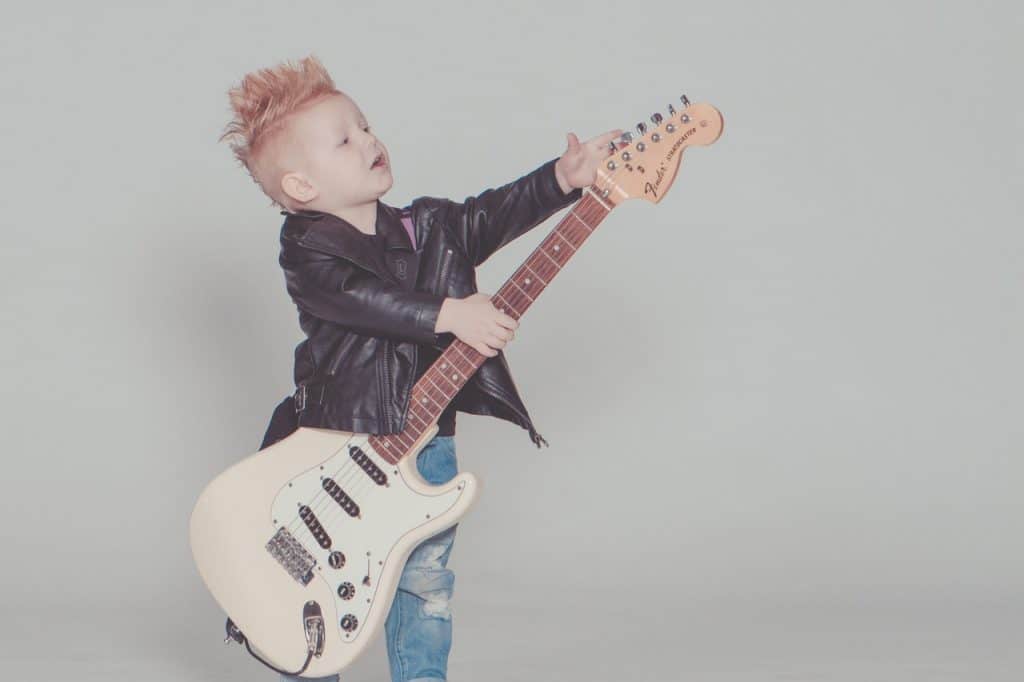 There are a few other things you might find yourself wondering about.
What Boys Like
For instance, you might just be bad with kids or have very little experience with them. Maybe you're just a bit older and unsure what kids like these days.
If that is the case, here are a few things to keep in mind about seven year old boys.
Girls have cooties, and also…
Seven-year-old boys are at an age where they are growing into the idea that they are people. They become more self aware and begin to form their own opinions on more complicated ideas.
But it's also important to remember that these are still children and no matter how older or tough they act, they still need love and affection from parents. They are becoming more independent, but they may not have outgrown all of their childish or infantile habits.
So for this age group, you'll need to think about helping them mature but also comforting them as children. You could go for both electronics or stuffed animals with kids of this age, usually.
They are high energy.
Almost all healthy children have a ton of energy to get out. That's why you see them running around being children so often.
So anything that gets kids moving and active is likely going to be a great option. Parents will love you for tiring their kids out and helping them get exercise.
What are they like nowadays?
Kids these days tend to speak in a lot of slang or shortened vocabulary. They make up a new word every week so don't feel bad if you aren't exactly sure what they mean by "yeet" or "skurt."
I'd fill you in but I don't know either.
They have a strong understanding of consequences, cause and effect, and problem solving. So any toys that are meant to teach a lesson, demonstrate responsibility, or build integrity is a great idea.
Also remember this.
Not All Little Girls Are the Same
Every single toy on this would also be a great gift for almost any little girl.
Sure, you won't find any barbies in these reviews.
But there are plenty of girls out there who would be more happy spiking balls and swinging from zip lines as any stinking boy.
The point is…
Don't get too caught up on gender roles or labels or titles of articles you find online. They are all just kids, after all.
And who knows, in a few years, they might discover they aren't even boys and girls on the inside!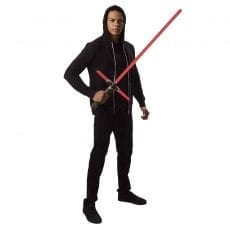 Best of the best
Star Wars The Black Series Kylo Ren Force Lightsaber
No matter your reason for getting a gift ?, your little buddy deserves only the best toys for 7 year old boys ?. Make your gift a hit, pick one of these.?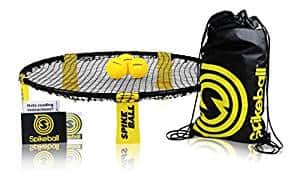 Most Buying
Spikeball 3 Ball Sports Game Set
No matter your reason for getting a gift ?, your little buddy deserves only the best toys for 7 year old boys ?. Make your gift a hit, pick one of these.?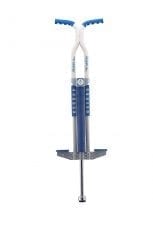 Best for the money
Flybar Foam Master Pogo Stick
No matter your reason for getting a gift ?, your little buddy deserves only the best toys for 7 year old boys ?. Make your gift a hit, pick one of these.?