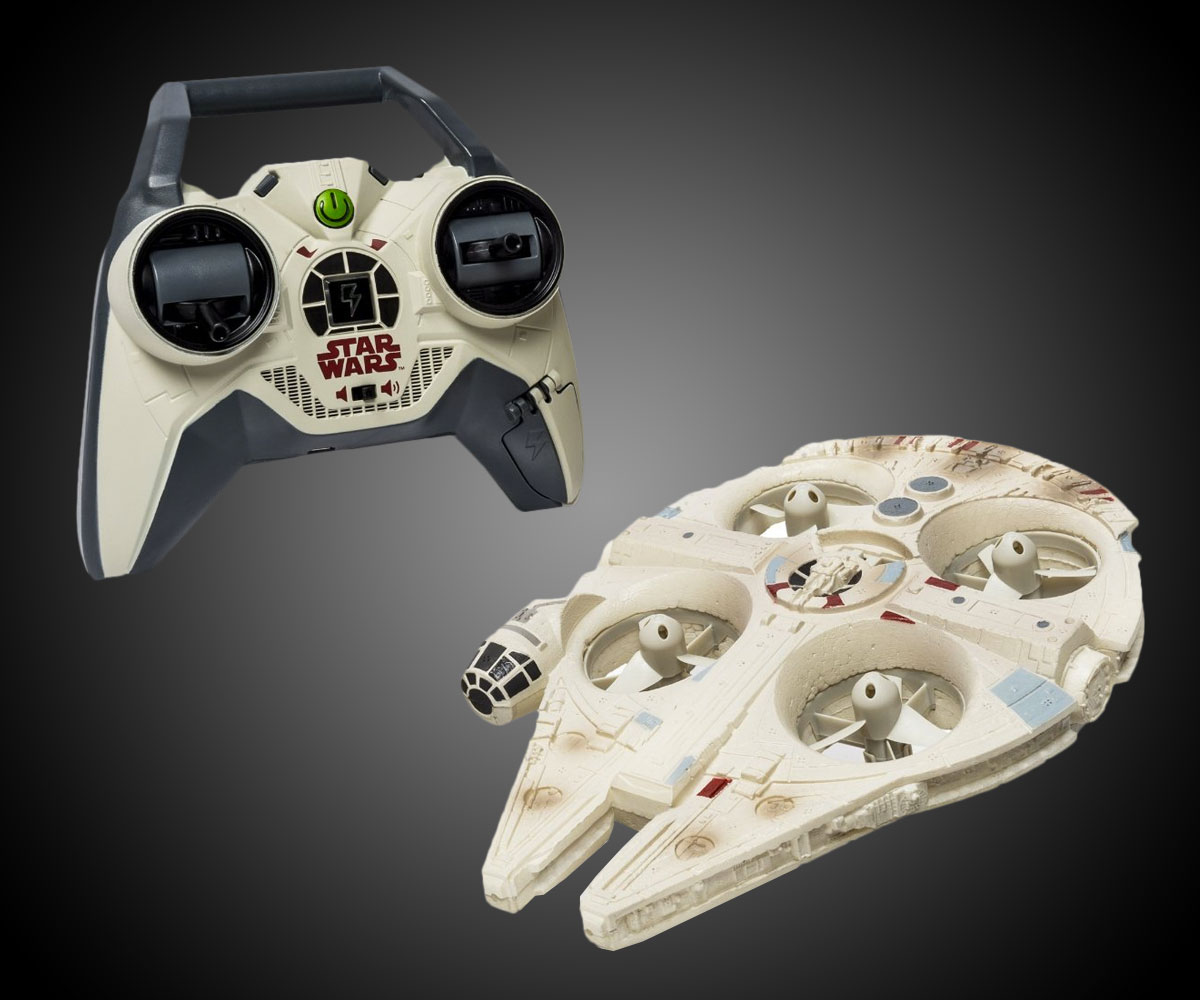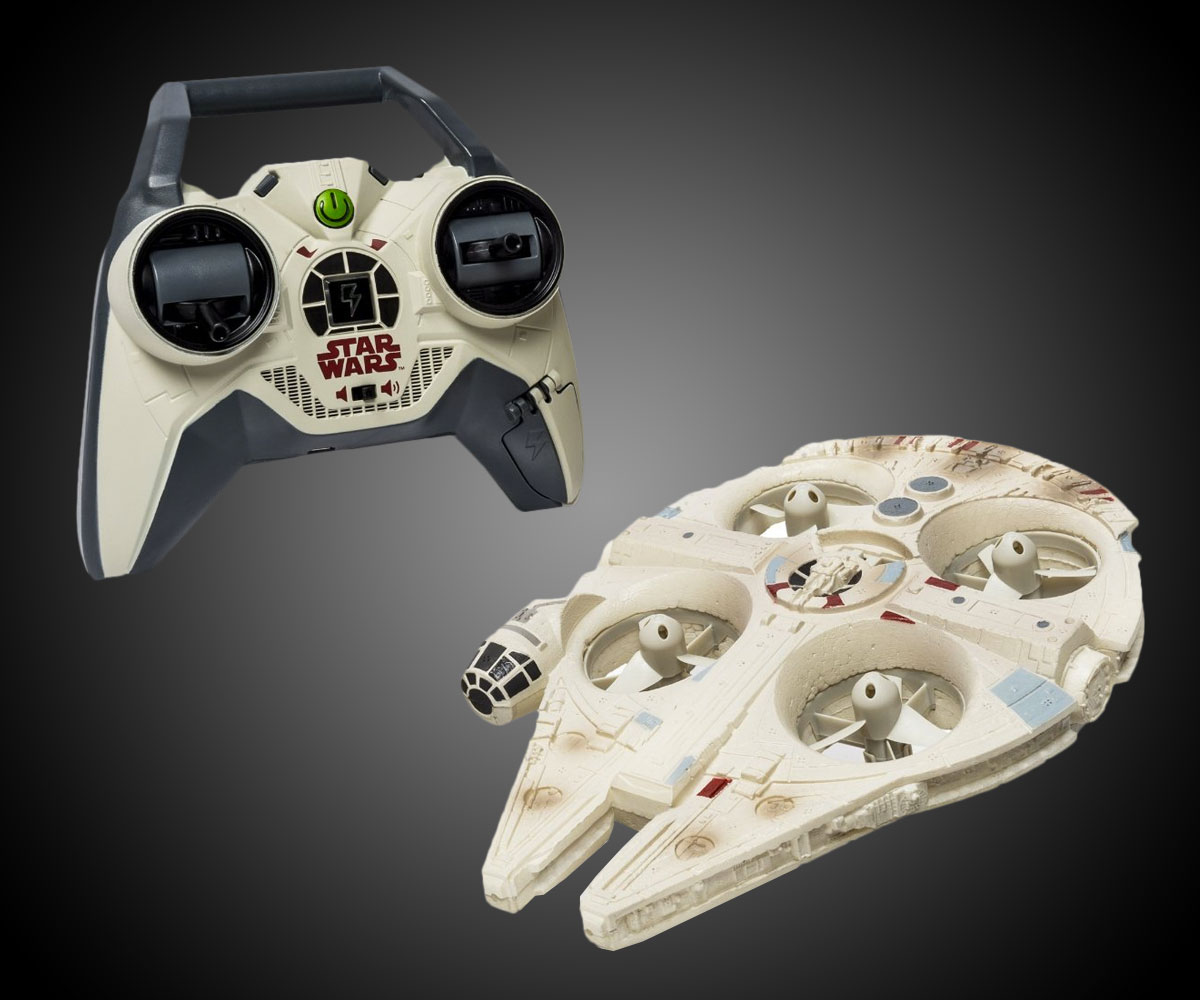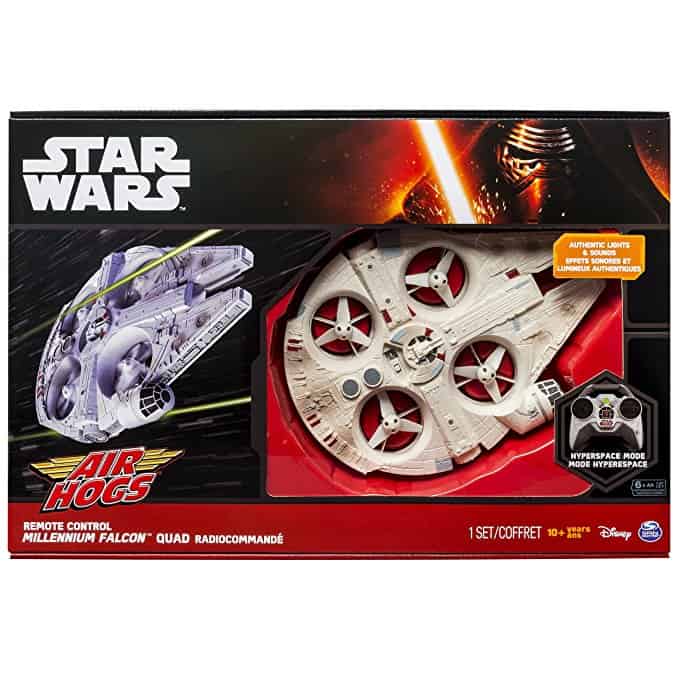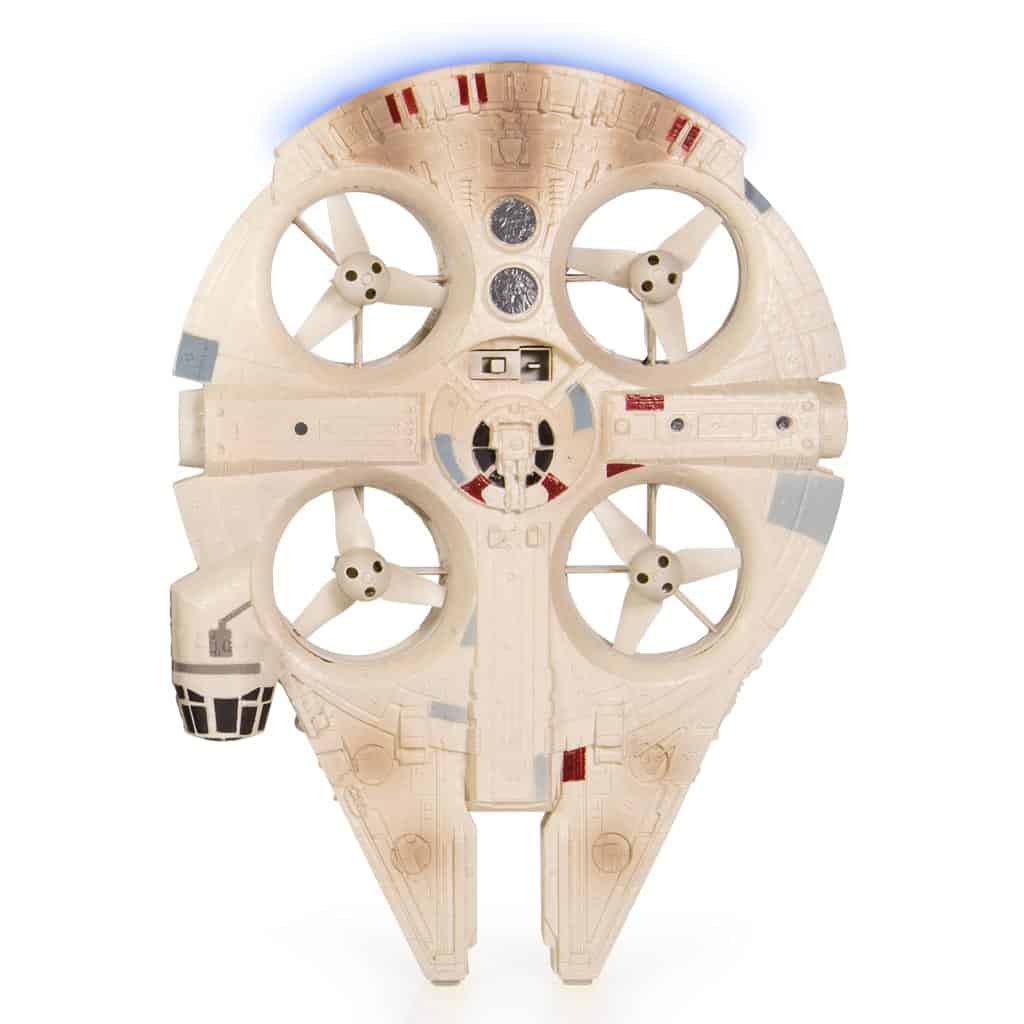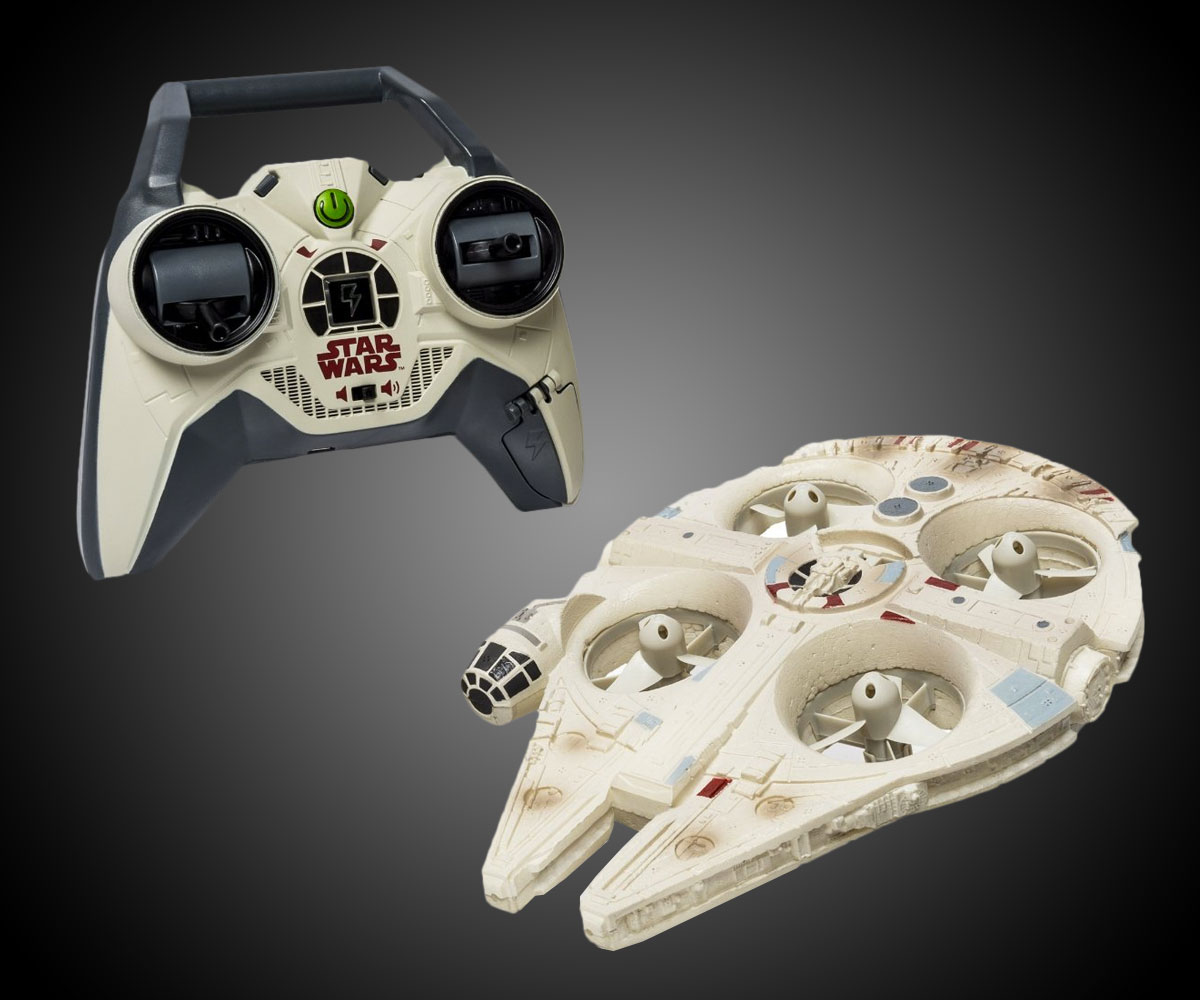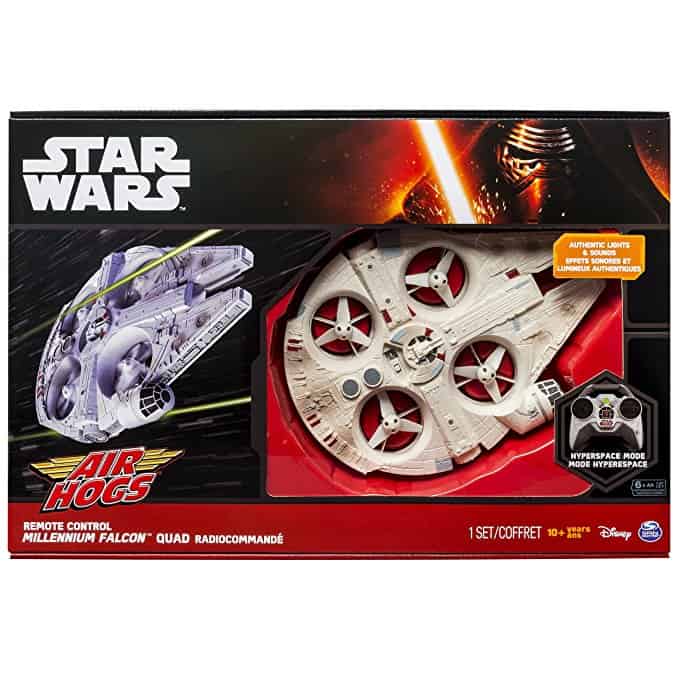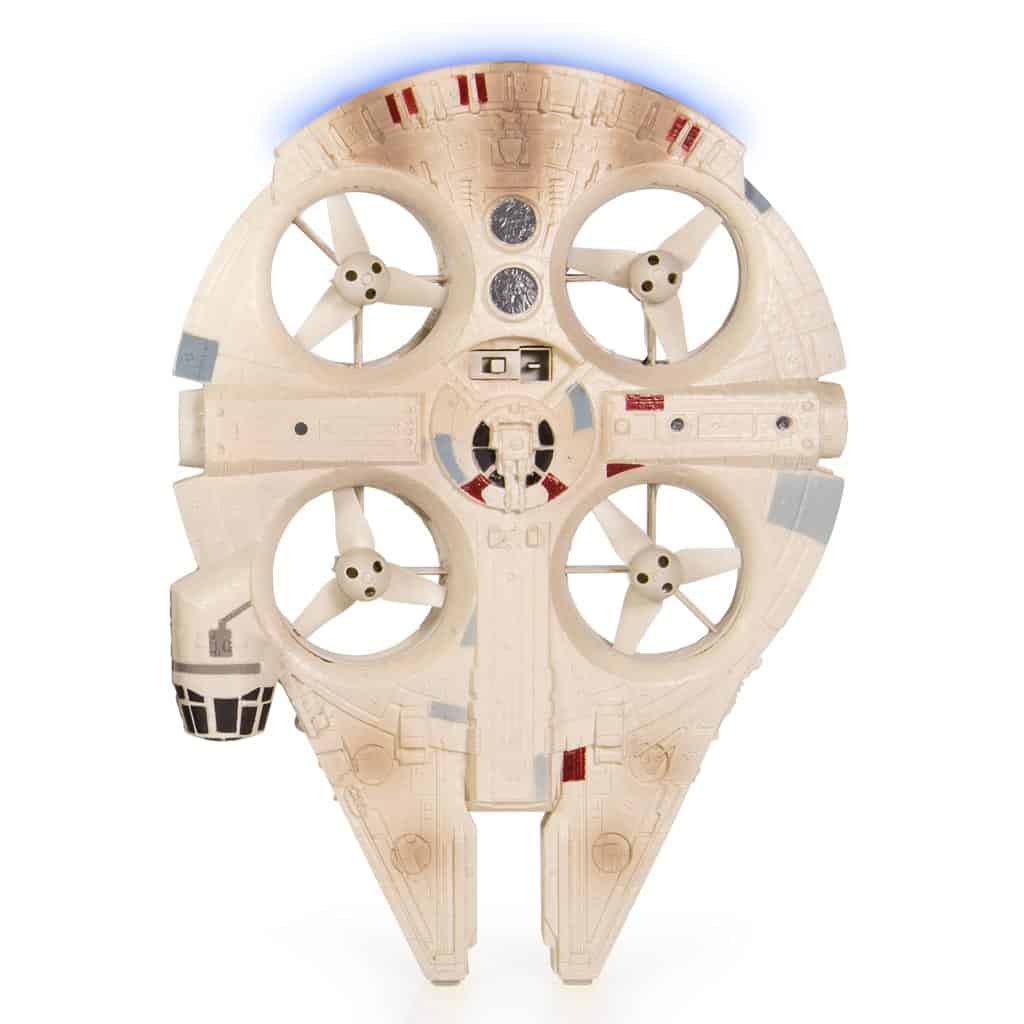 Remote Control Millennium Falcon Quad [Review 2023]
We've all dreamed of flying the Millennium Falcon, and now you can do it without facing grave danger from the Dark Side! Just grab this remote control toy and have the time of your life experiencing the ultimate flying adventure. And it has LED lights and goes pew-pew!!

Features
Use inside or outside

200 foot range

Authentic sounds and lights
Dimensions
9.5 x 7 x 1.9 inches

1.55 pounds
Get the ship that made the Kessel Run in 12 parsecs, even though a parsec is a unit of distance.
The Millenium Falcon is the coolest, most badass ship in the Star Wars universe. You can become Han Solo and fly it around yourself. This ship uses drone technology to fly, and you can use it to creep into your brother's bedroom and freak him out!
There's something awesome about controlling a flying vehicle. You can see why all cool people learn how to fly planes. Like the lead giner of Iron Maiden. He flies planes. Bruce Dickinson is his name. John Travolta as wel. You know, Danny Zuko from Grease. How cool are those guys? Answer, VERY cool.  
Also good products
Bestseller No. 1
Air Hogs Star Wars Remote Control Millennium Falcon Quad
Air Hogs is the leading R/C brand delivering non-stop action!
Discover R/C Helicopters, Air Vehicles, Land Vehicles and Smart Tech!
Visit www.airhogs.com and explore the entire line!
Whether you're a beginner or a pro, there's an R/C for everyone!
Includes: 1 Air Hog
Bestseller No. 2
Bestseller No. 3