Finding the Perfect Overdrive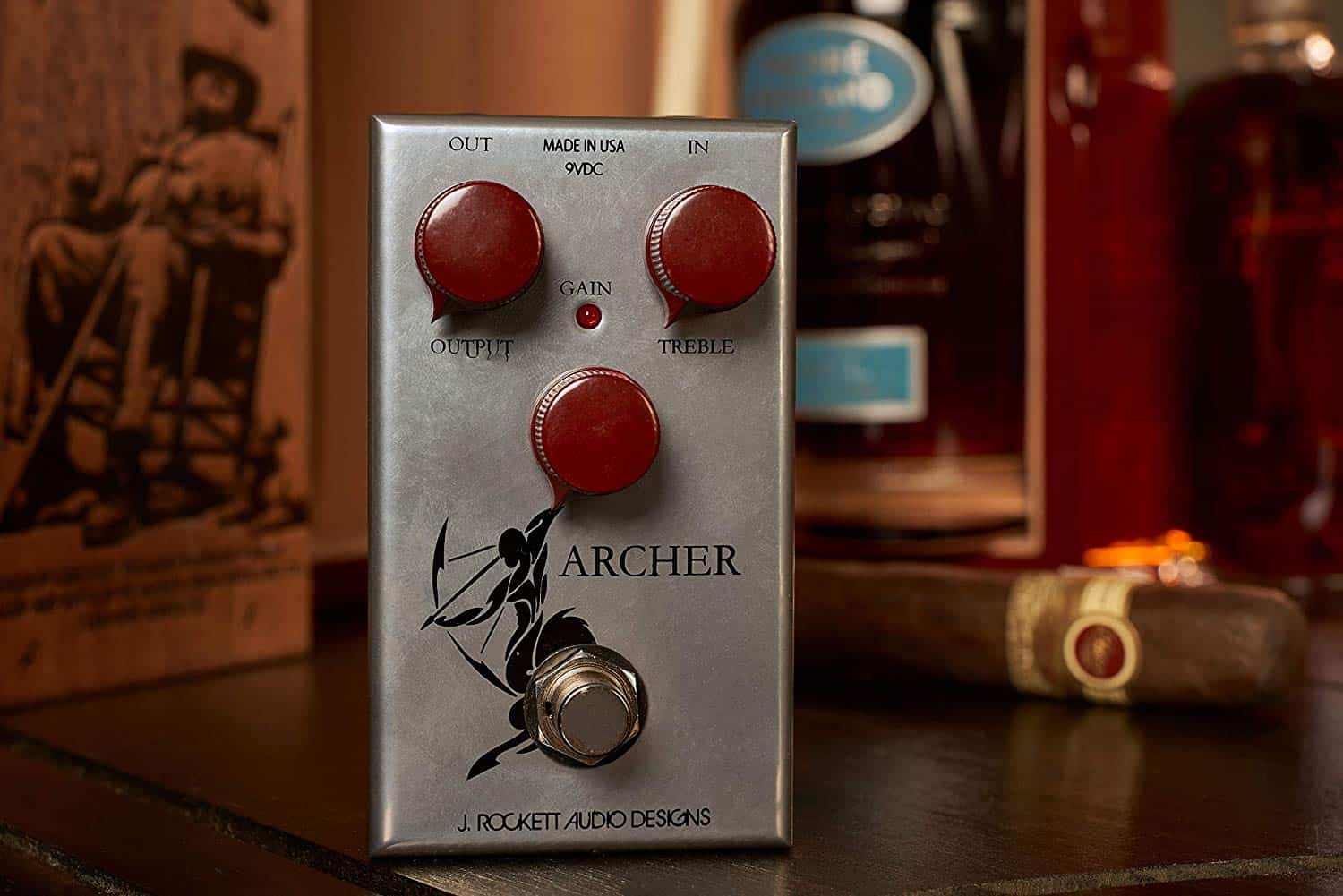 Before we get into the nitty-gritty details of the pedals we picked, there are a few big picture questions you need to ask yourself to make sure you really know what you're looking for.
On that note: what exactly is an overdrive?
An overdrive effect pedal does the same basic thing as turning the gain up on your amplifier. It's different from a distortion pedal because the emphasis isn't on adding a new color to your tone, more just enhancing your natural sound to make it bigger and louder.
The fact that they mimic an amplifier is what makes overdrive pedals both so versatile and so popular. If you like your amp's clean tone but it doesn't have much crunch, an overdrive pedal can give your tone the boost it needs. You can also use it to introduce a new color, like giving the warmth of a valve overdrive to a signal run through a solid state amp.
Different overdrive sounds are produced by using different components to create the effect. This is the main factor in the price of the pedal, too. Some materials cost more than others, and some processes are more labor-intensive. This doesn't necessarily mean that more expensive pedals are better, but there are some styles of overdrive effect you'll have to pay more to get.
Valves and Circuits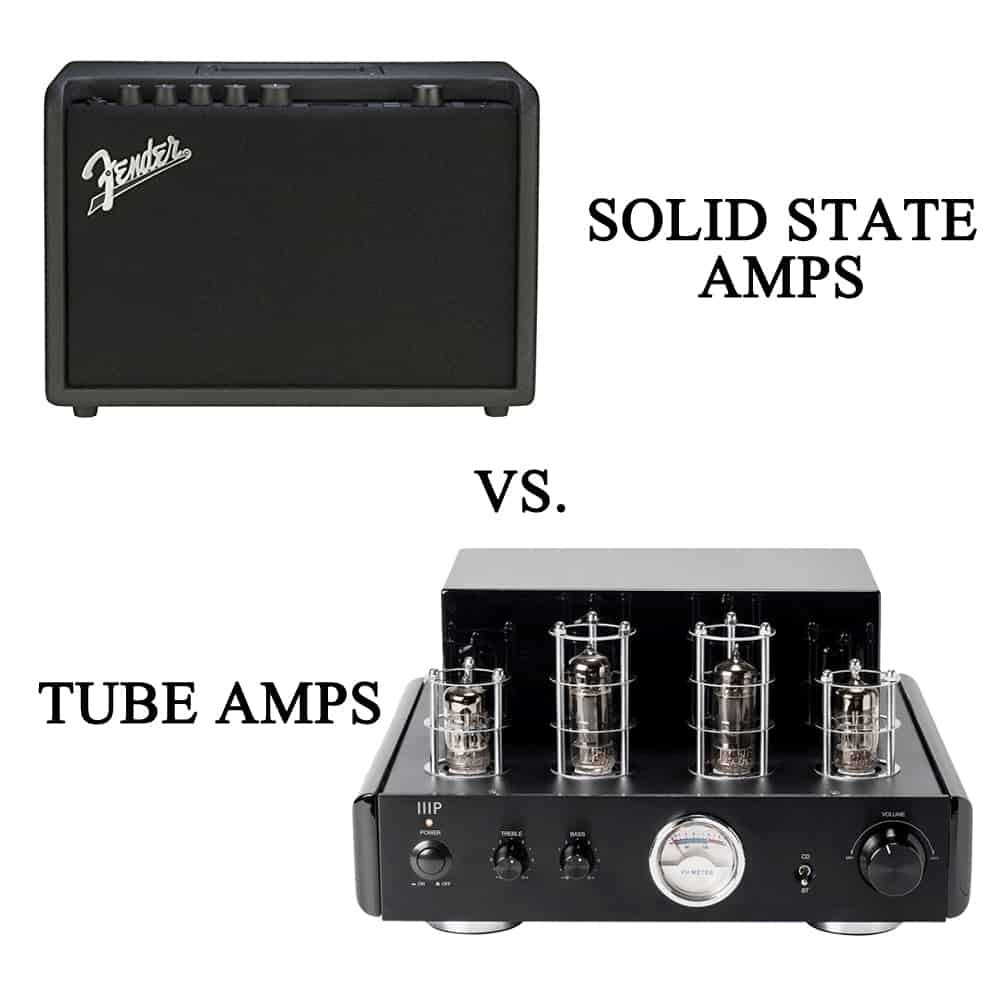 The big binary in the guitar amplification world is valve or tube versus solid-state. This comes down to whether the amplification is produced using vacuum tubes or transistors. There is a lot of debate about which is better, and both styles have their staunch advocates, but in general, you can expect the sound of a tube amplifier to have more warmth and musicality.
This same rule of thumb can be applied to overdrive pedals, which use the same basic principles as amps in their construction. Valve-based overdrive tends to be warmer. Those who love it describe the sound as more musical and more natural. Transistor overdrive has a bit of a harsher, brighter edge, but it's also more articulate. It's a good choice if you think a valve overdrive makes your sound muddy.
But that's just part of the story…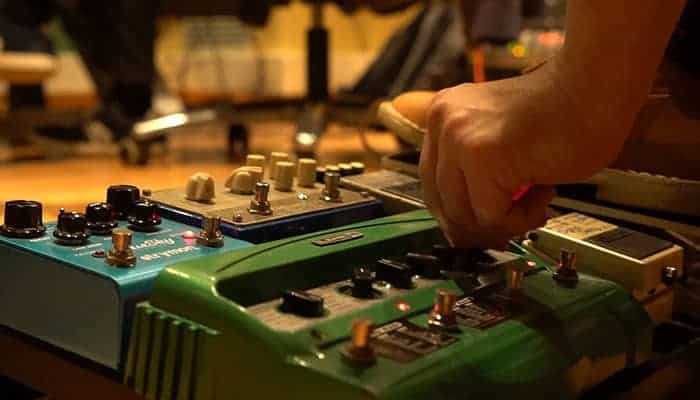 Whatever overdrive pedal you buy, it's just one part of your larger sound. Your guitar, pickups, amp, and other effects are also influencing your tone, and you want the sound of the overdrive to seamlessly fit into this mix.
That doesn't mean you have to match a valve overdrive with a valve amp. In fact, the opposite is often true. If you use humbucking pickups and a tube amp that already give your sound a lot of warmth, a valve overdrive might be overkill; a transistor-based overdrive could give your sound the little bit of edge it needs.
There's one other thing you want to keep in mind: the upkeep of your pedal. The vacuum tubes in a valve overdrive will occasionally need to be replaced. You do this the same way you would for a tube amplifier. It's not hard and you won't need to do it often, but it does make valve overdrive pedals slightly higher-maintenance than their transistor-based equivalents.
By the way, there's another benefit to tube overdrive pedals: they're more customizable. You can replace the stock tube any time you want to alter the color and response of the overdrive.
Style and Genre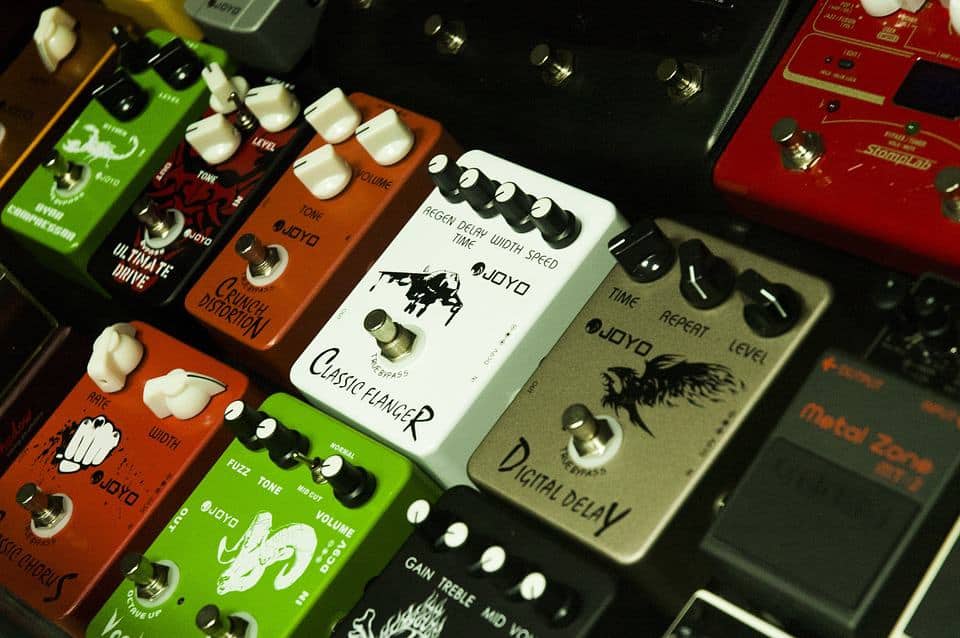 While there are no rules about what effects and sounds can be used for any given genre, there are some pedals that are more popular with players looking for a certain sound.
Overdrive pedals have a place in pretty much any genre. The question is what kind of overdrive you're looking for. Tube overdrives tend to be popular with blues and jazz, who tend to favor a more transparent overdrive overall (and want it warm when they put it on thick).
Distortion-heavy genres, including punk and metal, may want to go with a transistor-based overdrive. They tend to have a higher overall output and are also clearer on fast solo lines. Both the Fulltone OCD and the EVH5150 will give you the screaming, high-gain overdrive that these genres tend to call for.
An overdrive pedal is also a key effect in getting a country guitar sound. You'll generally want a pedal that gives you a good amount of sustain and drive without clipping the notes too harshly. The Ibanez Tube Screamer Mini would be a great choice for a country player because it can give you both a clean boost and a nice subtle distortion as needed.
When it comes to rock, things can get a bit trickier, just because the sound is so wide open—almost anything can work, in the right situation. Our best advice would be to find a player whose tone you want to emulate and check out what kinds of effects they use. This is good advice across genres, actually, but especially key for rock players since there are so many options.
Mixing Effects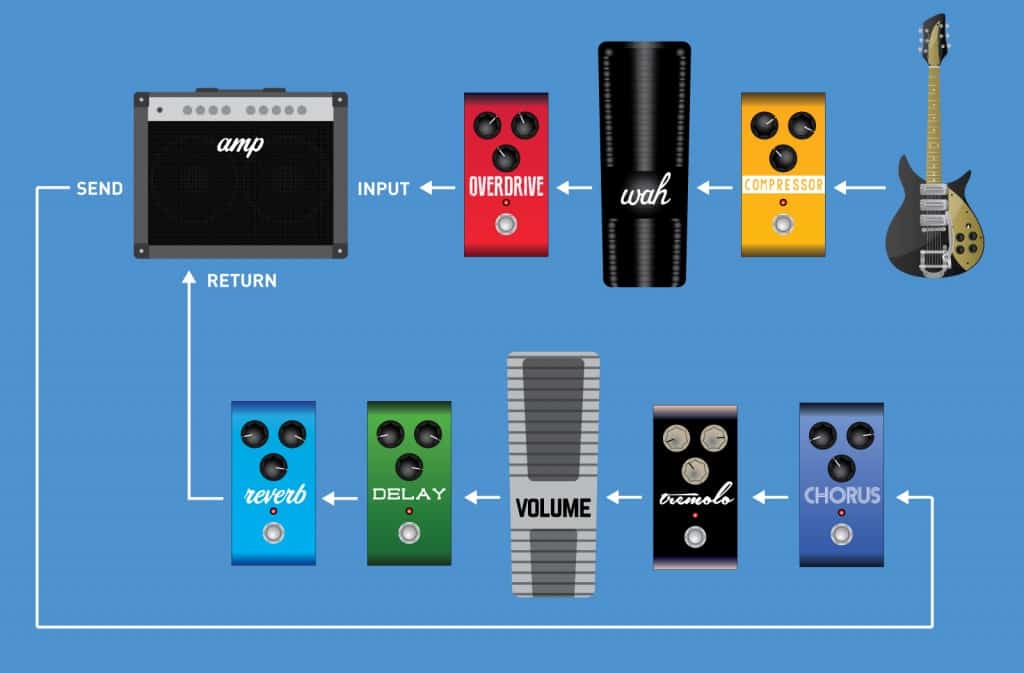 One great thing about overdrive pedals is that they're fairly easy to integrate into a signal chain and work well in tandem with other effect pedals. Used the right way, you can create entirely new effects that give your sound a truly unique edge.
In most situations, you'll want to put the overdrive effect fairly close to the amp in the signal chain—before most of your other effects. This is especially true of effects like loop pedals and wah pedals that distort or repeat the signal.
Sometimes, though, you'll get great results from playing with the order. If you have a delay pedal, try putting an overdrive directly after it in the chain. Since overdrive pedals are affected by the signal's velocity, you'll get slightly less on each repetition, adding an extra dimension to your delay effect.
You also get more flexibility with the relative placement of other pedals that are aimed more at shaping your guitar's tone than embellishing it. For example, you can use a compression pedal after your overdrive pedal to clean up the signal, especially if you want the overdrive more as a boost. If you flip them and put the compressor first, the overdrive can restore any color that was lost.
Best Overdrive Pedals: Full Reviews
Cables and Power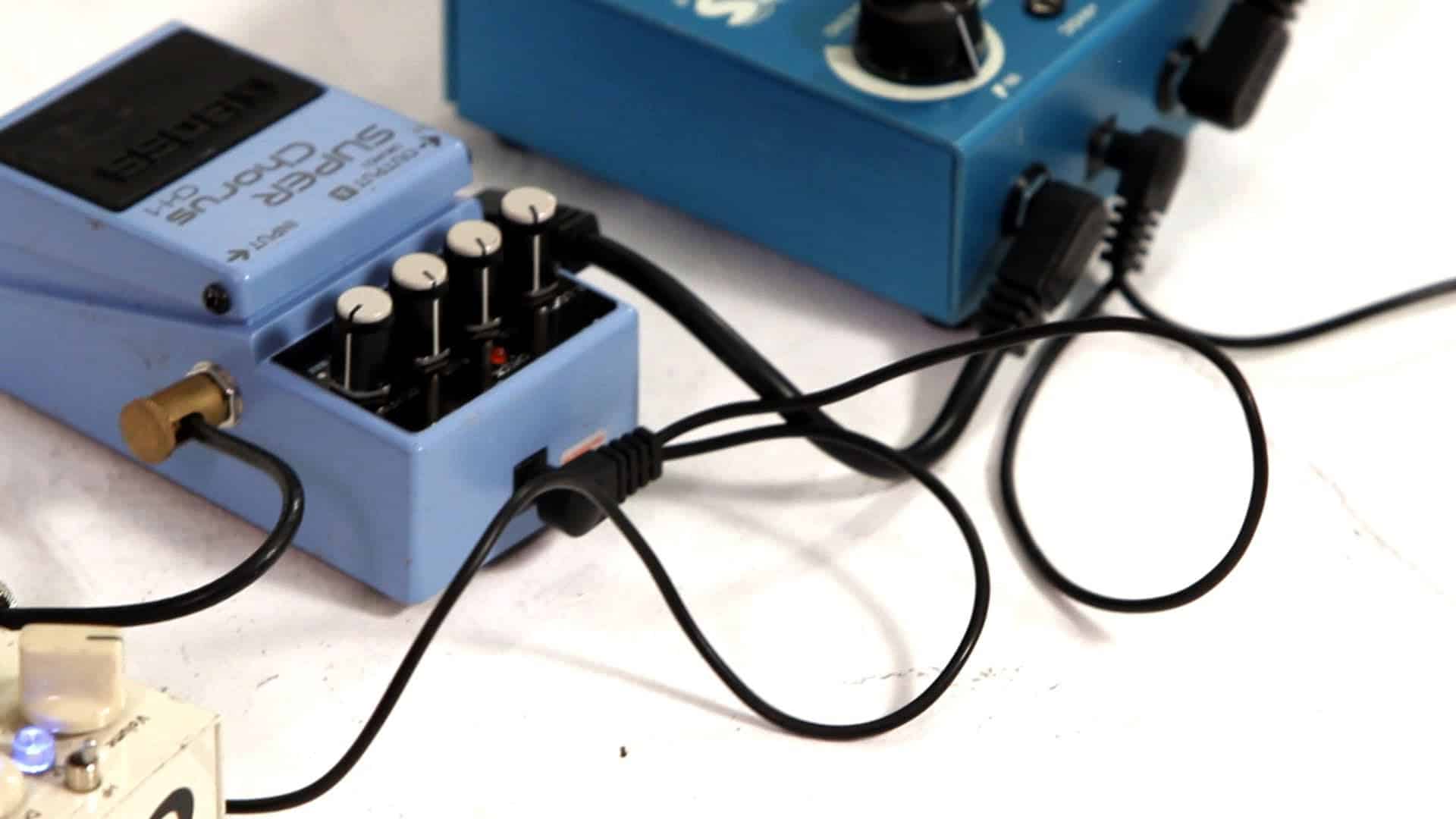 There are two accessories you're definitely going to need for any kind of effects pedal: a source of power and cables to connect it into your signal chain. Most pedals, unfortunately, don't come with either.
Here's the good news: cables and adapters are pretty much universal across effects pedals. If you have an array of pedals, you can use the same accessories for all of them. Here are some things you'll want to keep in mind as you're shopping.
Cables
Anything your signal passes through can affect your sound. While there's some debate on how much difference an expensive cable really makes, there's no question that a cheap or damaged cable can lead to signal loss and impact your tone.
When you're connecting effects together, you want to use short cables with right angle jacks. This will let you position the pedals closely together without excess cable laying around. A shielded cable is also key to protecting your signal. Something like Donner's Guitar Patch Cables will do the trick. You can buy them individually if you want, but getting a three- or six-pack will save you money in the long run if you know you're going to need them.
Power
Most effect pedals give you two options of how to power them: a 9-volt battery or an AC adapter plugged into a wall outlet. The battery option is great as a back-up in case of power failure, or to ease your set-up hassle in a venue with limited outlet space, but you shouldn't rely on the battery as your full-time power option.