Picking the Best Looper Pedal: A Comprehensive Guide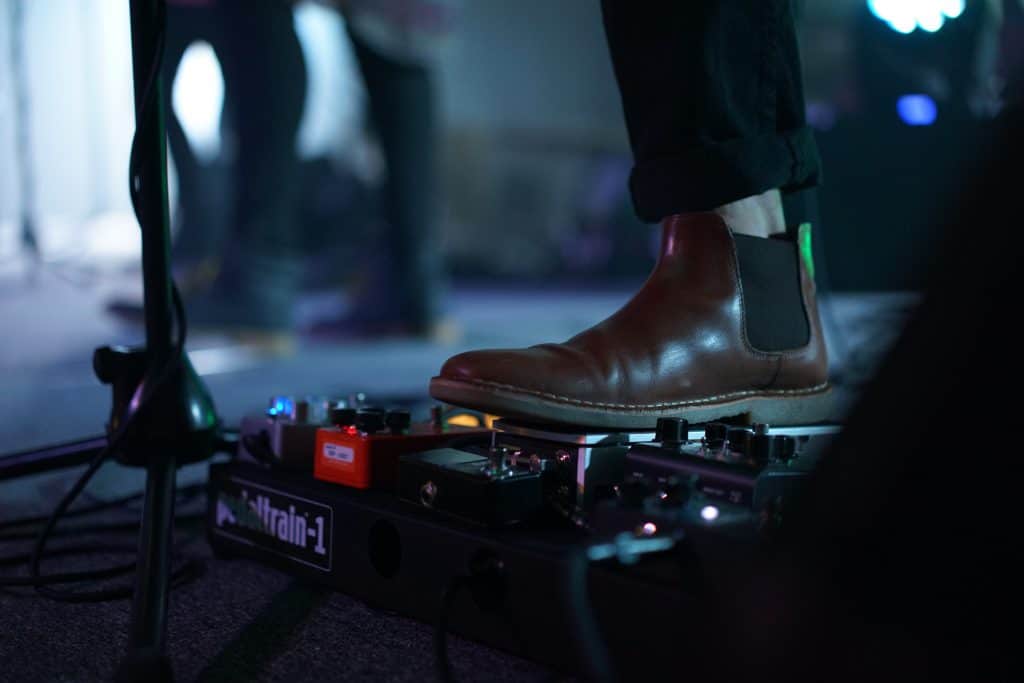 With other effect pedals, the conversation around how to choose one usually circles back to sound. Loopers, though, are a different story because the loop effect isn't intended to alter your signal—just to record it and play it back the way you tell it to. Sonically, the most important thing about a looper pedal is accuracy. The audio quality on the recorded track should be high so the loop sounds exactly like your instrument.
Timing is tricky when you're working with loops. It has to be precise or it can end up just sounding like a mess. If you've never worked with a loop pedal before, you may want to start with something that's simpler and easier to operate, rather than going hog wild with a massive, multi-track device. Especially if you're getting the pedal as an aid for practice, the simpler the better is often a good rule. If your ultimate purpose for getting a looper is to use it live, it's especially important to get the timing and motions down completely before your first gig to avoid any issues (Reverb.com has some great tips for live looping if that's your ultimate goal).
You should also decide whether you need the option of saving loops. If you only want to record loops in the moment, a relatively short recording time will be fine—you probably won't need more than 60 seconds, to be honest. The more extensive the loop tracks in your arsenal, the longer the save time you're looking for.
Finally, consider whether or not you need multiple save slots for your loop tracks. On-board memory slots make it easy to cue up pre-recorded loops. This can be a useful trick, but it also tends to up the price of the pedal, and it makes the interface more complicated. The more slots there are, the more difficult it can be to quickly find the one you're looking for. If you don't need an on-board memory, a simpler pedal will be easier to use. Many pedals will store the last loop recorded in their on-board memory, useful for picking up where you left off after a practice session, and a good compromise if you want some saving options but not a full suite.
Dedicated Loopers vs. Multi-effect Pedals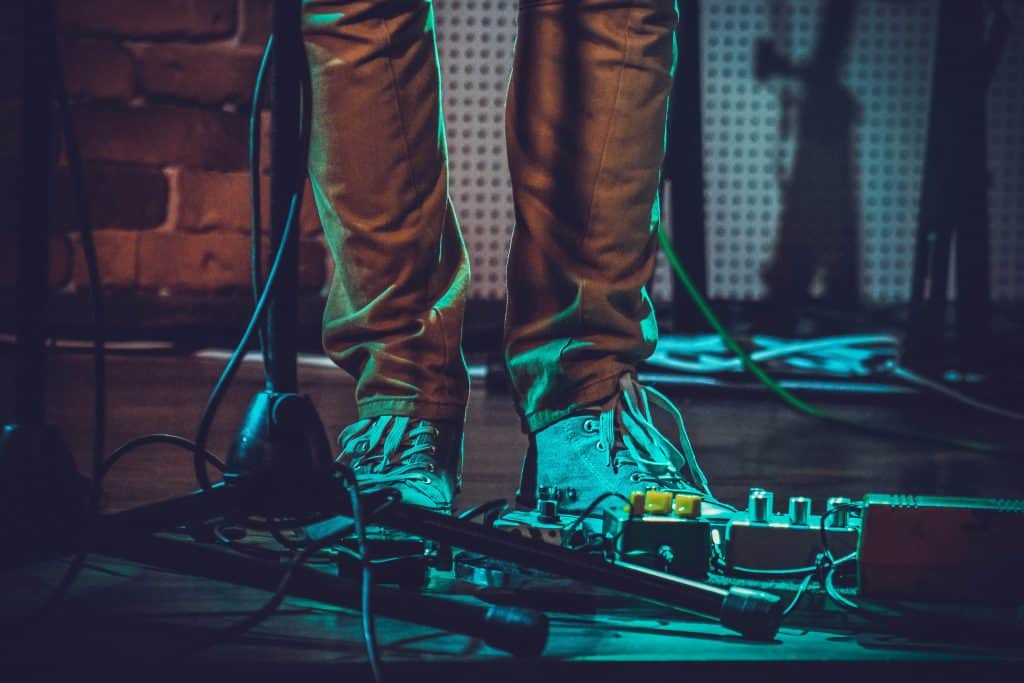 This is a continuing debate—and not just with looper pedals, but across effects. Is it better to buy an array of single, dedicated effects pedals and link them together, or should you get one multi-effects pedal and call it a day?
There are advantages to both sides. With a single multi-effect pedal, you have a lot less to carry around, and you'll end up paying less per effect than you would buying each one separately. Granted, the pedal might also contain some effects that you don't end up using, and you can't always use all of the effects at the same time—one of the main arguments in favor of using separate pedals for each effect.
In our experience, you get more control and an overall better sound using individual effects pedals than you will out of multi-effect units. That being said, multi-effect pedals are hard to beat for convenience, and can be handy to have around when you want to travel light.
Who Uses Loopers?
You'll often hear stompboxes referred to interchangeably as "guitar effects pedals," both by retail sites and unofficially by the people who use them. This is a shorthand phrase based largely on the fact that guitarists are the ones who make use of this kind of gear the most. This doesn't mean that these effects can only be used by guitarists, however.
You can technically use any effect stompbox or pedal with any instrument, so long as it uses some kind of pickup or otherwise can send an electronic signal. Whether it will sound good or not is another question. A lot of popular effects are designed to work with the specific frequencies and tones that are common to guitar, and might or might not work as well with other instruments—even basses, which are very similar in the way they produce and transmit the signal but work in a different frequency range.
Good news! You won't find this to be an issue with looper pedals, which are honestly more of a tool than an effect in the true sense. When you use a loop, you're basically just making a short recording and playing it back over and over. Unless you're adding an extra effect using a multi-effect pedal, there is no coloration of the signal at all, which is one thing that makes loopers so universally functional.
This doesn't mean that every looper pedal will work for every instrument, of course. A vocalist will have different needs for a loop pedal than a guitarist, who will have still different requirements than an electronic composer. Highlighting the key features that a given kind of performer will probably be looking for can help to point you toward the right pedal for your purpose.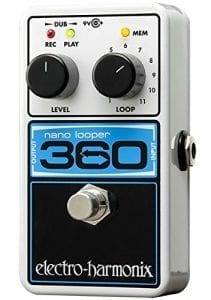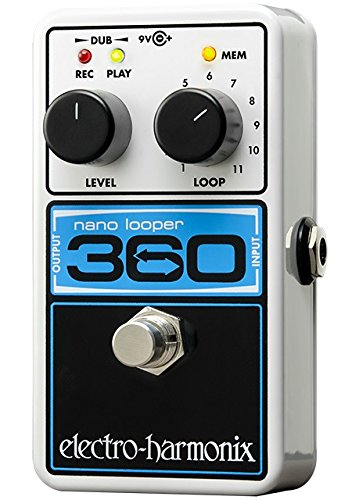 Guitarists: Since most people do associate effects pedals with guitars, many pedals are designed for that instrument. Most of the pedals on this list would be a great choice for a guitarist for that reason. If you're specifically looking for a pedal to use in live performance, ease of use will be your main consideration.  Unless you specifically need features like dual-track looping, you'll likely also want something that's on the smaller side, so it's easier to fit in with your other equipment.
Best picks for guitarists: Electro-Harmonix 360 Nano Looper Guitar Looper Effects Pedal, Boss RC-1 Loop Station
B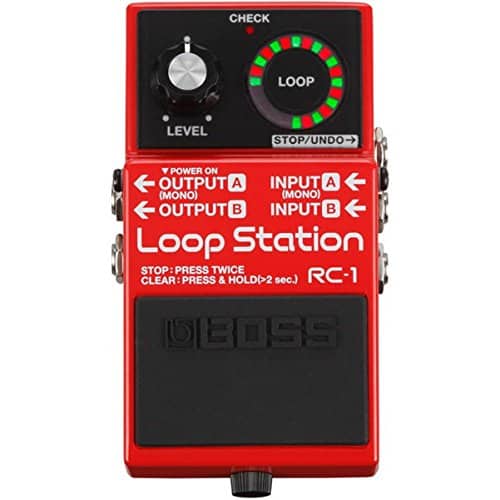 assists: As we've said above, the basic premise of amplifying or altering a bass tone is the same as with guitar, but the key differences between them call for slightly different equipment. Because the frequency of bass is so low, you want to make sure your signal's integrity is maintained, to avoid having it sound muddy. The lines a bassist will be looping are also different, typically a bit shorter and simpler, so you might not need as much recording time.
Best picks for bassists: TC Electronic Guitar Ditto Looper Effects Pedal, Boss RC-1 Loop Station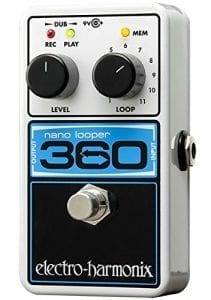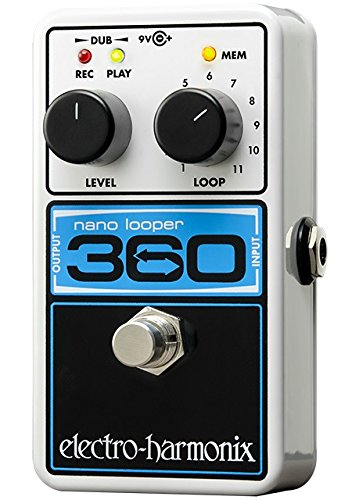 Keyboard and Synth Players: May digital keyboards come with on-board recording or looping abilities, but an external loop pedal can still be useful. It lets you put the loop effect into a footswitch, for one thing—no need to take your hands away from the keys to start it. A pedal that has other effects built in can also be handy, giving you access to more tone colors. Stereo inputs will help you get a fuller sound, but they aren't a requirement—easy footswitch operation is probably the main consideration.
Best picks for keyboard players: Electro-Harmonix 360 Nano Looper Guitar Looper Effects Pedal, TC Electronic Guitar Ditto Looper Effects Pedal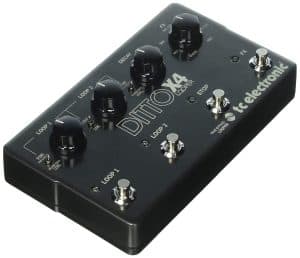 Songwriters: Looper pedals are a very handy compositional tool. Looping a chord progression or rhythm frees your hands and mind to work on other sections of the song, and can make it easier to hear how it'll sound with the entire band. For songwriters, a long recording time, multiple memory slots, and the option to interface with your computer through USB can all be super handy features. Being able to cue up tracks quickly, on the other hand, isn't likely to be as much of an issue, and you probably won't have use for any peripheral effects.
Best picks for songwriters: TC Electronic Ditto X4 Looper Effects Guitar Pedal, Digitech JMSXT Jamman Solo XT Stereo Looper Phrase Sampler Pedal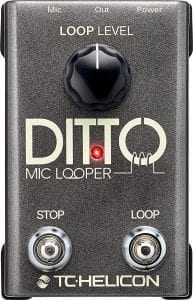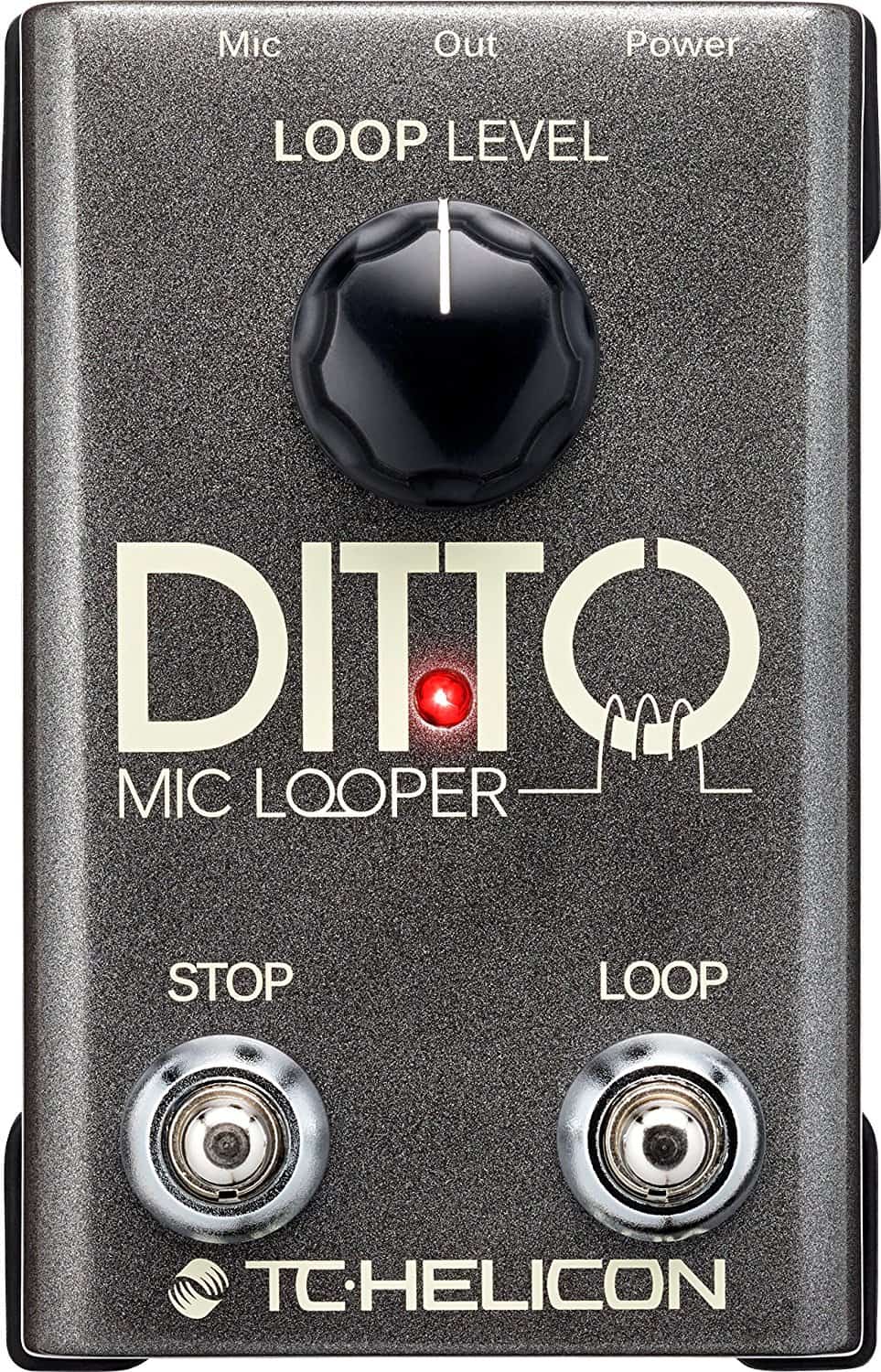 Vocalists: The main tricky thing about putting a loop on a vocal line—or any acoustic instrument that plays through mic line rather than a pickup—is how the extra noise from the space or the rest of the band will be affected. Guitars, basses, and keyboards can send their signal directly to the pedal, and this means the only thing affected will be the pure tone. This is less of a concern for solo performers who are using loops to create a backing track for themselves, but is something to keep in mind. A relatively simple loop pedal could serve you nicely, since you're not likely to need other effects or similar extras, though you may also want to look at two-track loopers if you're a solo performer.
Best picks for vocalists: TC Helicon Ditto Mic Looper Pedal, TC Electronic Ditto X4 Looper Effects Guitar Pedal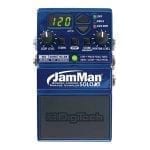 For DJs: There are lots of different ways that DJs can add effects to their tracks and integrate new samples, with popular options on both the hardware and the software side of thing. For a DJ, a dedicated loop pedal is more likely to be a peripheral, extra tool—like with synth players, often more a way to put the effect on a pedal so it can be operated hands-free. Because you probably already have your own array of other effects, simplicity is typically the name of the game with a DJ loop pedal. You want something that's easy to operate on the fly, making it a little simpler to make the music you want.
Best picks for DJs: Digitech JMSXT Jamman Solo XT Stereo Looper Phrase Sampler Pedal, TC Electronic Guitar Ditto Looper Effects Pedal
01
TC Electronic Ditto X4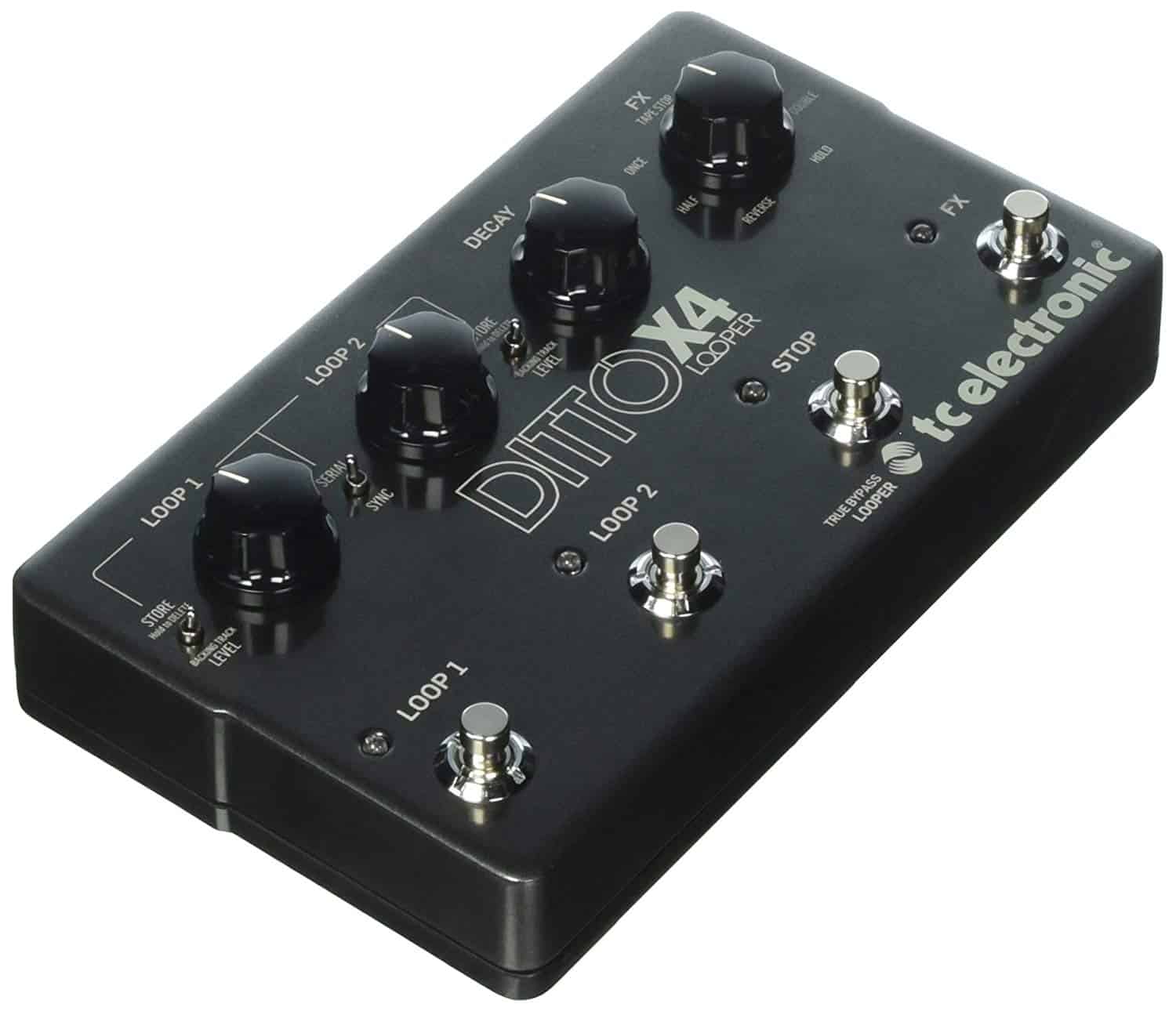 This is the most recently released of the three pedals in TC Electronic's Ditto line, and in our mind they really saved their best for last. It keeps the sound and features people love about the Ditto and Ditto X2 and adds a second independent loop track.
You might see some people calling this a multi-effects pedal. In our opinion, it's more of a loop pedal with some frills—and that's a good thing. The seven on-board effects have their own dedicated footswitch, and are chosen for how they'll sound in conjunction with the loop, keeping the focus on the effect you bought the pedal for.
This isn't the only pedal on the list that offers two tracks, but it does give you the most options when it comes to using them. You can play both tracks together, switch between them, or program a sequence. It also lets you play with two separate inputs, and can send the signal to two separate outputs. It has up to five minutes of onboard loop storage and is USB compatible if you want to save or edit loops on your computer.
As if that's not enough, we're also in love with the look of the Ditto X4. This might seem superficial, but it's not entirely. The simplicity of it is what's most impressive. It's easy to navigate from the first time you use it. In our book, this is the best two-track looper pedal out there.
Features:
Dimensions: 13" X 7" X 4"
Controls: Loop 1, Loop 2, Decay, FX selector
Effects: Tape Stop, Fade, Double, Hold, Reverse, Half, Once
Recording Time: 5 minutes
Power: DC adapter (included)
---
Pros
Midi sync function helps you time your live loops
Gives you a lot of options for making use of the dual tracks
Cons
Takes up a lot of space
---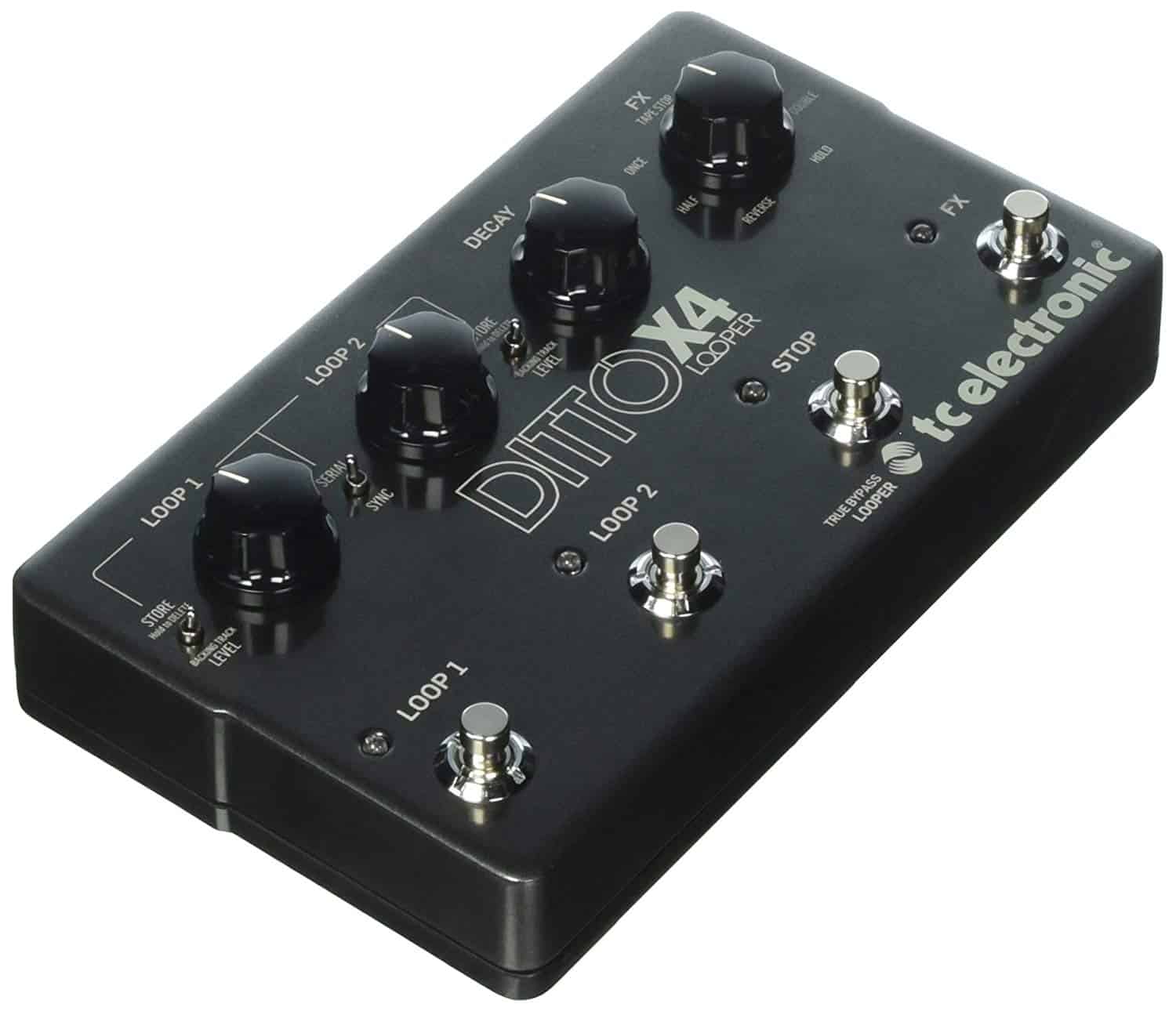 Looper Effects Guitar Pedal
02
Boss RC-1 Loop Station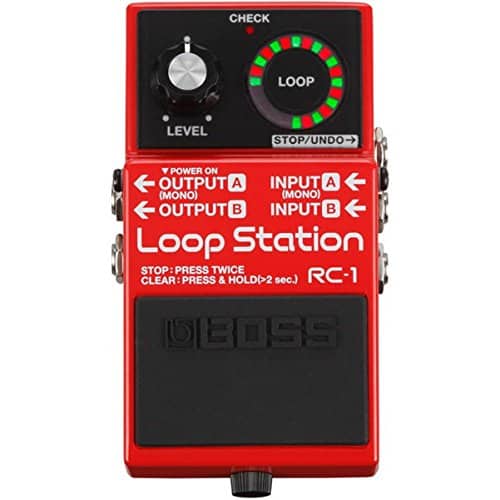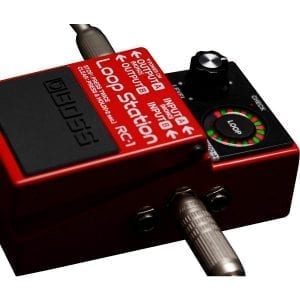 Simplicity is the name of the game when it comes to the Boss RC-1. It's both easy to use and easy to read, giving you the top-notch performance you'd expect from Boss in a straightforward and user-friendly package. It still gives you all the same options you need from a pro-level loop machine, you'll just get it in a package that's both super-accessible and super-affordable, making it an excellent option as a player's first looper.
The first thing you'll notice looking at the RC-1 is the 24-segment LED loop indicator beside the level control at the top of the display. This makes it easy for you to see the status of your pedal and which mode it's currently in. The clarity of this display is impressive, and indicative of the kinds of user-oriented features this pedal offers.
Boss has a lot of experience engineering loop pedals—they've been making them continuously since the RC-20 was first released in 2001. The RC-1 gives you the basics of a loop pedal, including overdub and loop undo/redo functions, with no extraneous frills to distract you from the looping itself. This streamlined design helps to make the Boss RC-1 a bit lower-powered, letting it get around 5 hours of continuous play on a single battery. Even if you do lose power, the pedal will retain your recorded lines in its memory.
You won't get any extra sound manipulation tools here, but as a straight-up looper, it's hard to beat. Our only complaint is that it didn't include a power source, although considering the low price, you'll be able to afford to buy one separately no problem.
Features:
Dimensions: 5.1" X 2.3" X 2.9"
Loop time: 12 minutes
Controls: Level
Power: 9V battery or PSA-series AC adapter (not included)
---
Pros
Simple display makes it easy to control your effect
Up to 12 minutes of recording time for all your looping needs
Cons
Doesn't come with a power source included
---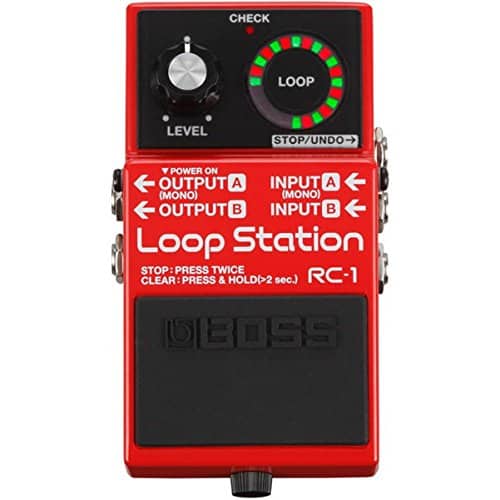 03
TC Electronic Guitar Ditto Looper Effects Pedal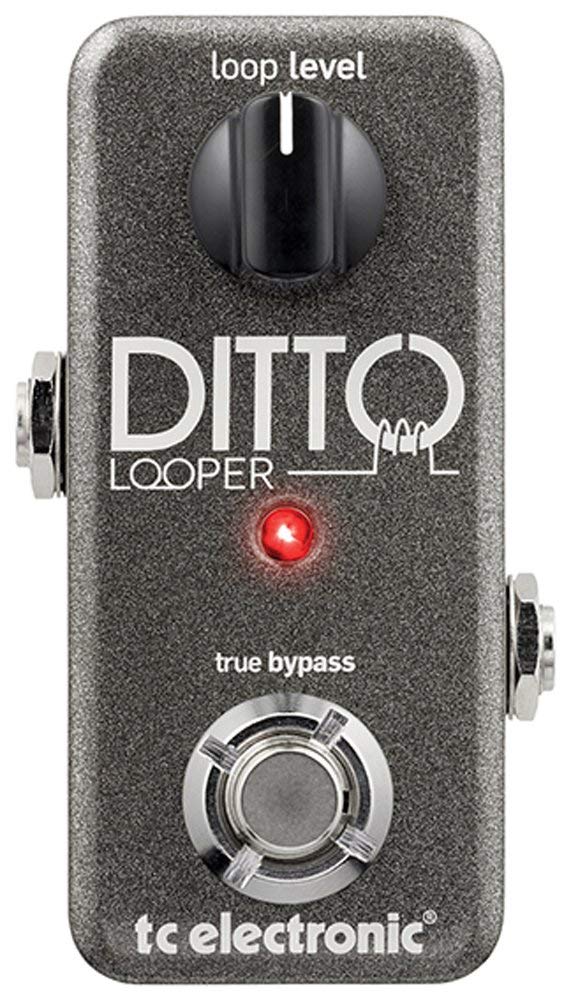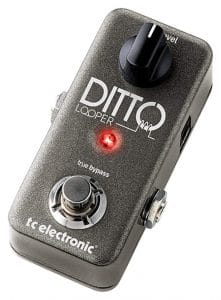 If you like the Ditto X4 but want something just a bit simpler, check out its little brother, the compact and affordable Ditto Looper. It's easy to operate and won't take up too much space in your set-up, making it an easy choice for the gigging guitarist who's just looking to add a loop to their existing array of effects—and wants to do so in the easiest, most affordable way possible.
You'll be most impressed with the sound of this little looper. Any looping material you record is saved as 24-bit, uncompressed audio, maintaining its high quality through storage. It also has an analog dry-through for your tone, as well as true bypass circuitry, so both your dry tone and your loops will have an equally high audio quality.
It doesn't take a lot of controls to make an effective loop pedal, and with the Ditto Looper TC Electronics simplifies the design as much as possible. There's just one single control for changing the loop level and the package is fairly compact, too. Despite this simplicity, it manages to be a pretty versatile effect, equally well-suited for use by guitarists, bassists, or even keyboardists or electric drummers.
If what you want to accomplish is basic overdubbing and simple background loops, the Ditto Looper is exactly as much pedal as you need, without any confusing extras to get in your way. It sounds great and performs well in a variety of different scenarios, and has a compact enough housing to fit comfortably onto pretty much any pedal rack. If you're a pro looking for the simplest solution, the TC Electronic Ditto Looper is an excellent choice.
Features:
Dimensions: 4" X 3.9" X 2.5"
Loop time: 5 minutes
Controls: Loop level
Power: 9V adapter (not included)
---
Pros
Versatile design equally useful for a guitarist, bassist, or keyboardist
Single-knob control maintains the effect's simplicity
Cons
Total recording time on the low side for many users
---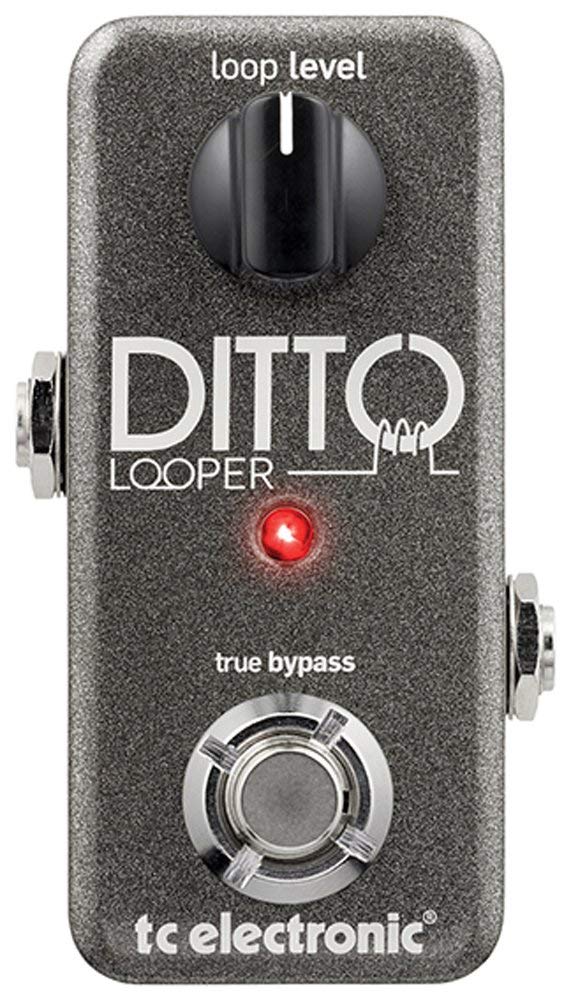 04
Electro-Harmonix 360 Nano Looper Guitar Looper Effects Pedal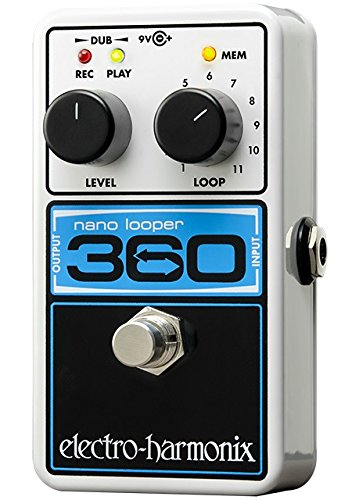 Electro-Harmonix as a brand is known for their affordable and innovative effects, and their 360 Nano Looper lives up to this reputation. It's not the most feature-rich pedal option on the list, but it gives you a functional pedal with high audio quality for less than $100—great news for guitarists on a budget.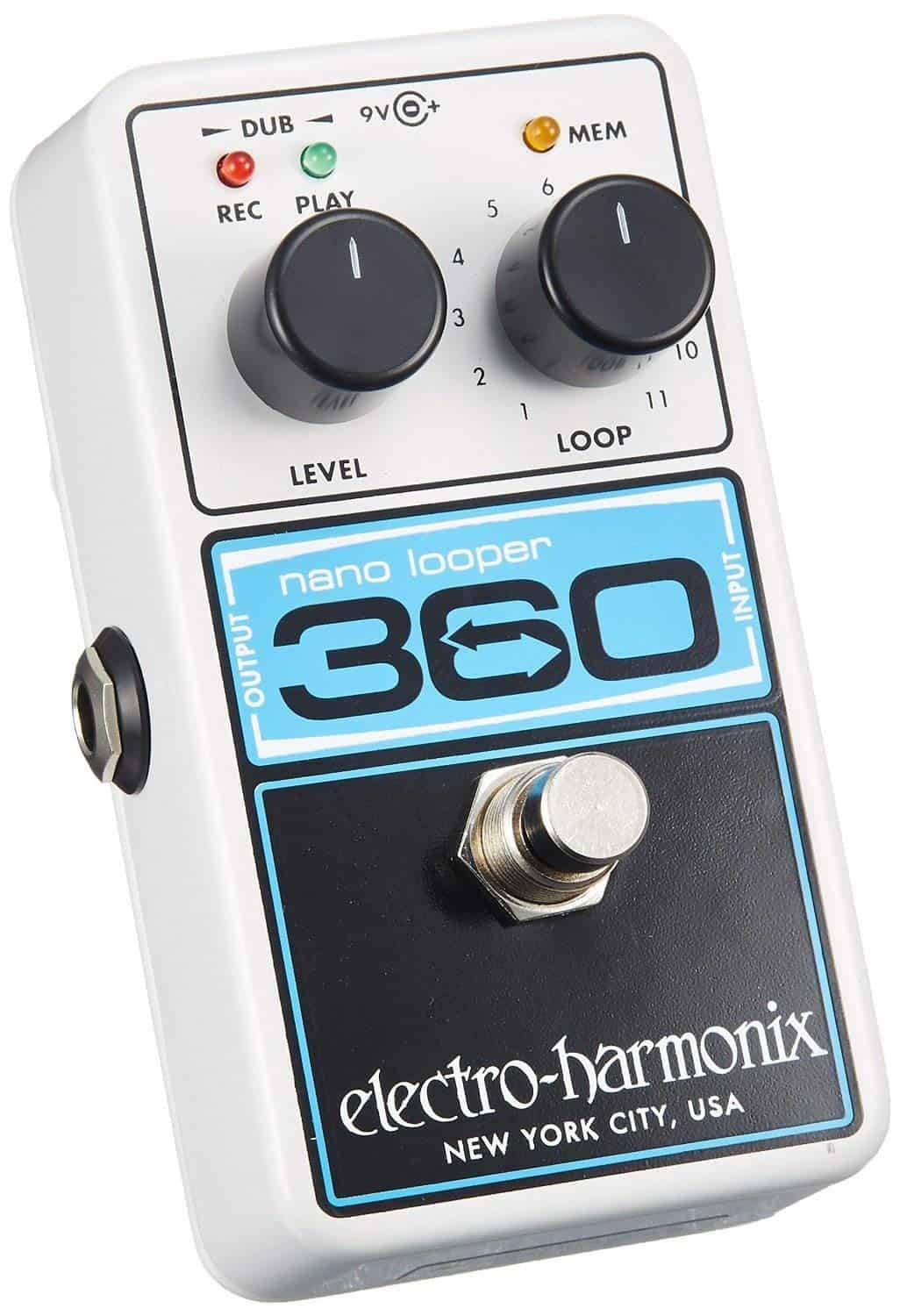 With the Nano 360, you'll get 6 minutes of loop recording time, which you can dole out between eleven different loop save slots. Rather than the LCD screen for selecting the right memory slot, like you'll find on more complex looper pedals, the Nano 360 has a simple dial for choosing your stored loop of choice. Erasing and re-recording slots is super easy, too.
In many ways, the Nano 360 represents a nice middle ground between a high-end looper and a budget-range pedal. It has the compact build, streamlined controls, and low price tag of a lower-end pedal, but it also has features other options in the price range don't offer. The recording time and memory slots are one example of this, but maybe more importantly the sound quality is higher than what you might expect for the cost.
What does this mean for you? If you want the option of saving multiple loop options directly on the pedal but don't need dual tracks or other more extensive features, the Nano 360 could be just what you're looking for.
Features:
Dimensions: 6.2" X 3.2" X 5.7"
Recording time: 6 minutes
Controls: Level, loop selector
Power: 9V battery or AC Adapter (included)
---
Pros
Saved loops stay in memory until the user over-writes or deletes them
Compact design that's easy to navigate and use
Cons
Doesn't handle complex layering as well as other pedals
Timing on the selector knob is hard to get accurately
---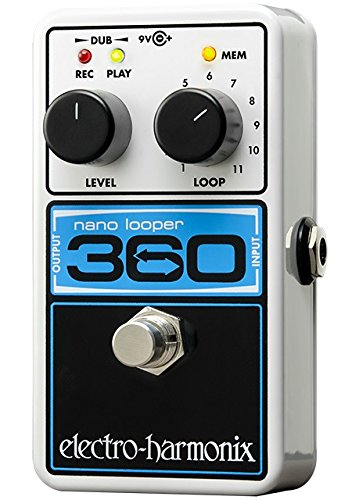 05
Digitech JMSXT Jamman Solo XT Stereo Looper Phrase Sampler Pedal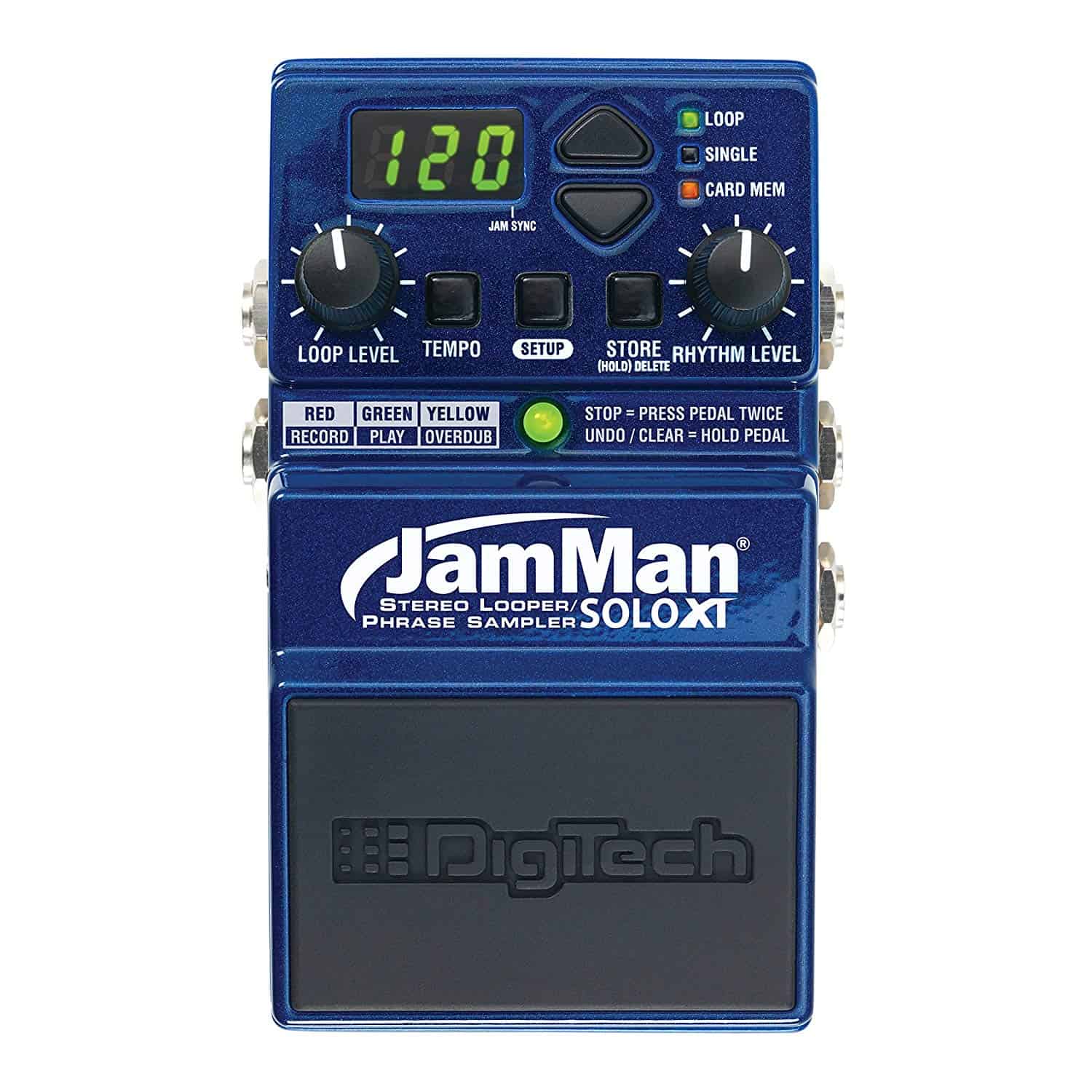 The original JamMan looper made a splash when it came out in 2005. With the JamMan Solo XT, they take this well-loved pedal and make it even better, with a vastly improved memory and loads of added features. The result is arguably the best looper pedal on the market for players who need a lot of recording time.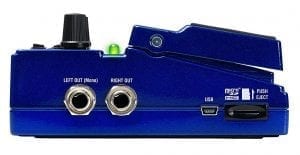 Let's start with our favorite feature of this pedal: the fact that it lets you organize your loops. The pedal has 200 memory slots that you can cue up and play at the push of a button. It comes with software you can use to sort and store your loops, making it even easier to find the ones you want at show time. Just hook the pedal up to your computer using the USB port—the software's easy to learn and use, and an incredibly helpful addition to the classic loop effect.
But that's just part of the story…
Out of the box, the JamMan Solo XT has 35 minutes of recording time. If you need more, there's a microSD slot. Not only does this give you up to 32 total hours of recording time, you can also double the number of memory slots, enough for even the most complex sets and songs.
If you're more of an in the moment looper, the JamMan has features for that, too. It has auto-record functions and an adjustable BPM setting, along with an on-board metronome to help you keep your loops in time. The interface is a bit more complex than a lot of the options on this list, but after a bit of fiddling you'll find it's pretty intuitive. It you want a pedal that can do it all, the JamMan Solo XT is a good pick.
Features:
Dimensions: 2.1" X 5" X 2.8"
Recording time: 35 minutes
Controls: Loop level, Rhythm level, tempo, setup, store
Power: Adapter (included)
---
Pros
200 on-board memory slots (400 with microSD card)
Memory can be expanded up to 32 hours using a microSD card
Cons
More complex controls are a bit cluttered on the pedal
---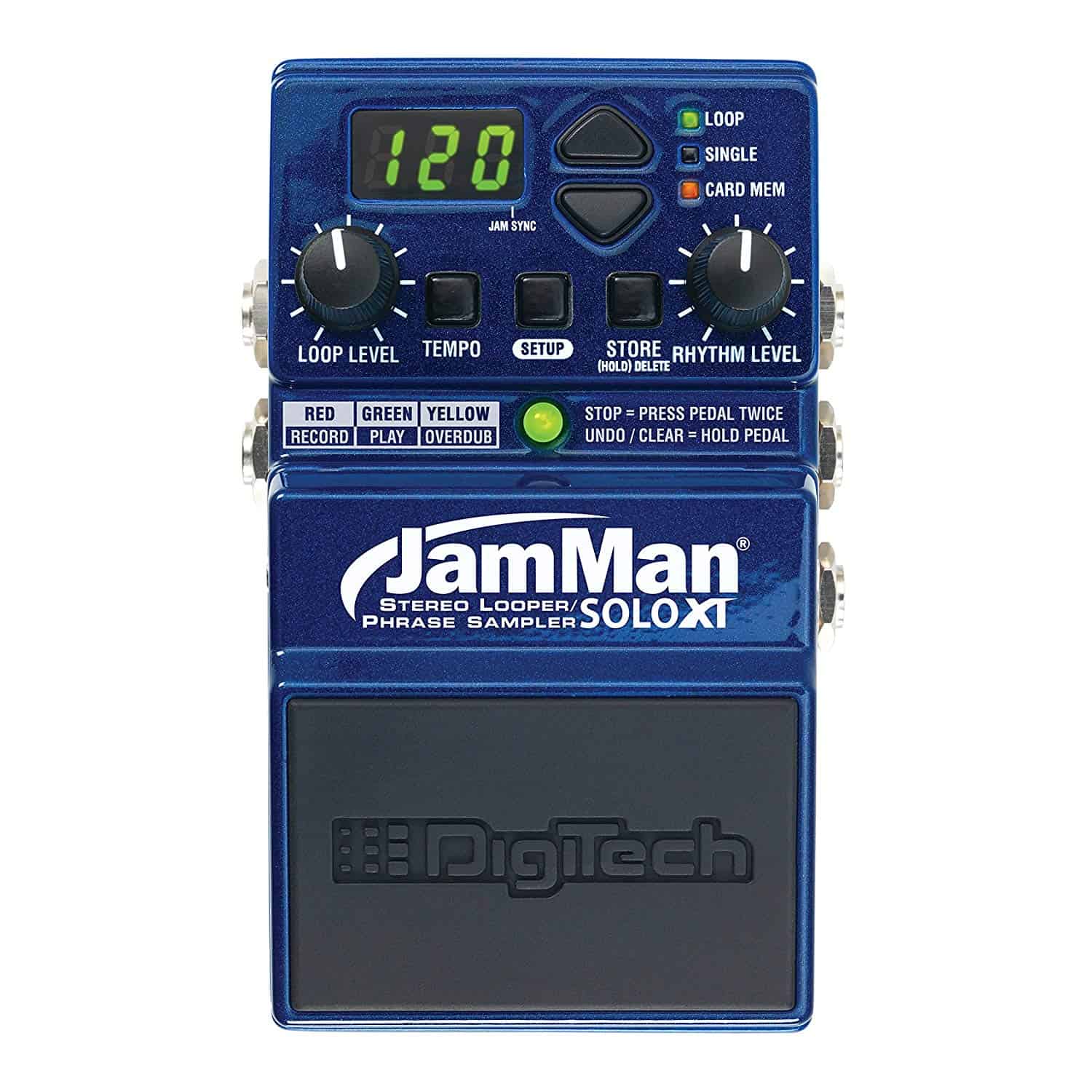 06
Boss RC-30 Loop Station Bundle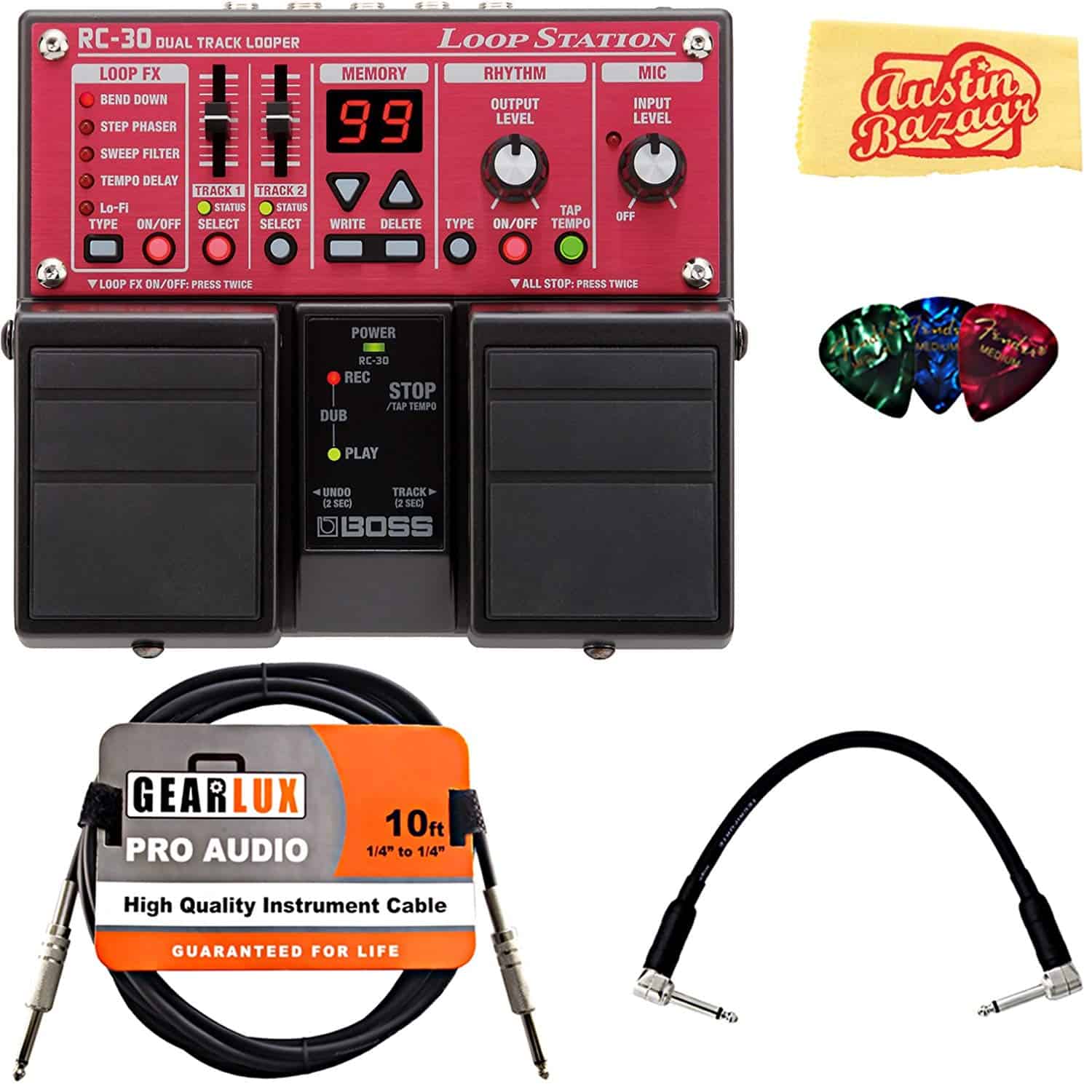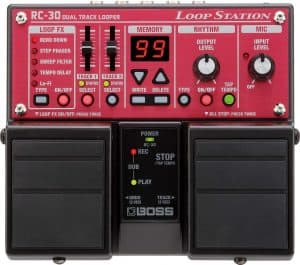 Compared to the other entry from Boss on this list, the RC-1, the RC-30 represents the exact opposite aesthetic. This is a massive pedal with a detailed array of controls, including knobs and faders to really fine-tune your loops. It's a bit much if you use loops mostly as an effect, but if you play electronica or other heavily processed styles, the RC-30 might be right up your alley.
The Boss RC-30 has two separate but synchronized stereo loop tracks. Each track has its own dedicated fader so you can adjust the relative levels. The RC-30 also has an array of different common effects that you can add to either or both tracks, including a phaser, sweep filter, and lo-fi filter. While it won't change the pitch of your loops when you alter the tempo, there is a bend down effect you can add if you want that analog slow-down sound.
It's true—you might need to spend some time with the RC-30 before you get a feel for everything it can do. There's a lot going on in this pedal. Once you start playing around with it, though, the flexibility of this pedal will really push your loop game to the next level.
Features:
Dimensions: 15" X 15" X 15"
Controls: Track faders, rhythm and mic level adjustment, type and track selectors
Recording time: 3 hours
Power: Battery or PSA-series AC adaptor (not included)
---
Pros
Dual-track looper with dedicated faders
Includes a suite of other effects you can apply to your loops
Cons
On the higher end of the price spectrum
Takes up a lot of space and power
---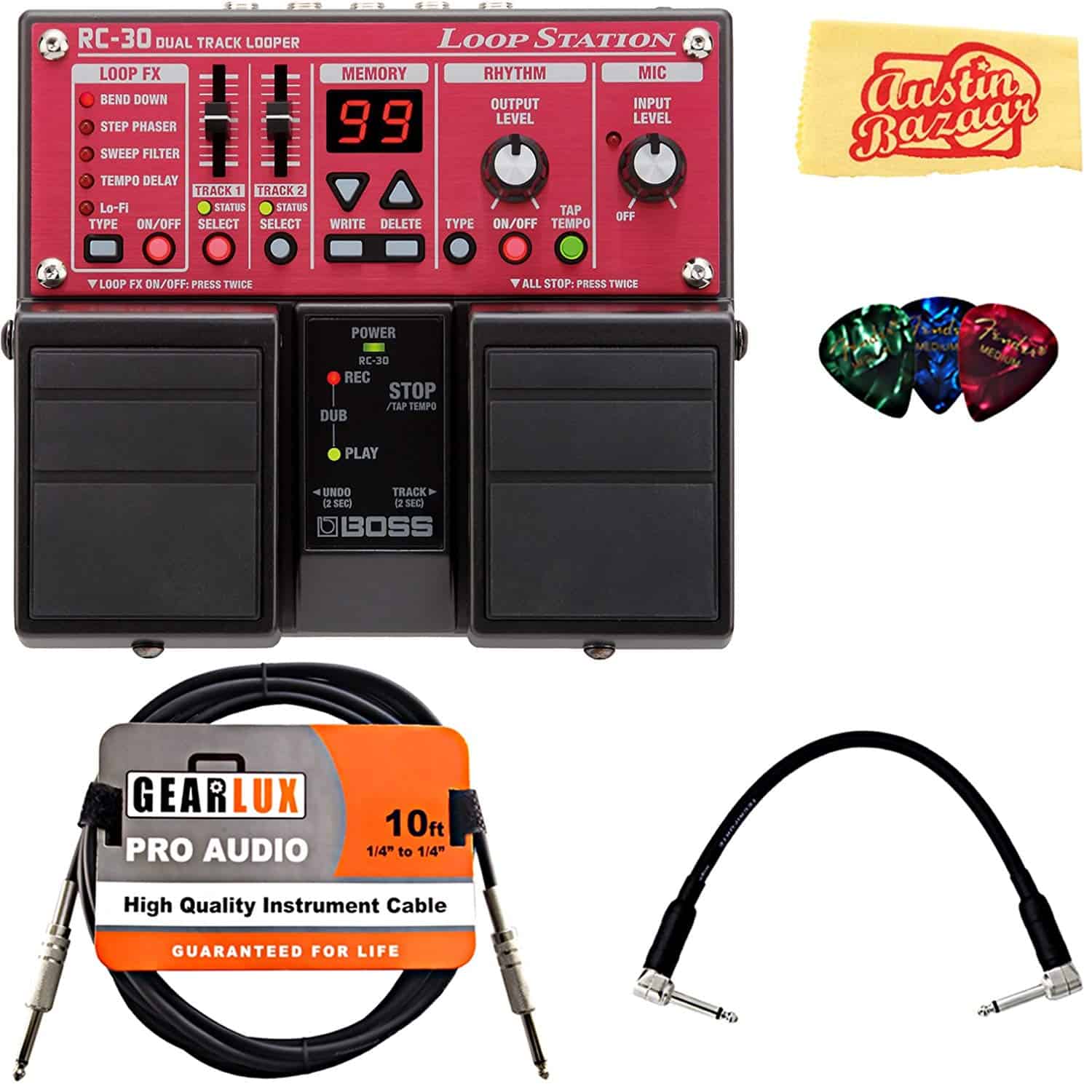 with Instrument Cable, Patch Cable, Picks, and Austin Bazaar Polishing Cloth
07
TC Helicon Ditto Mic Looper Pedal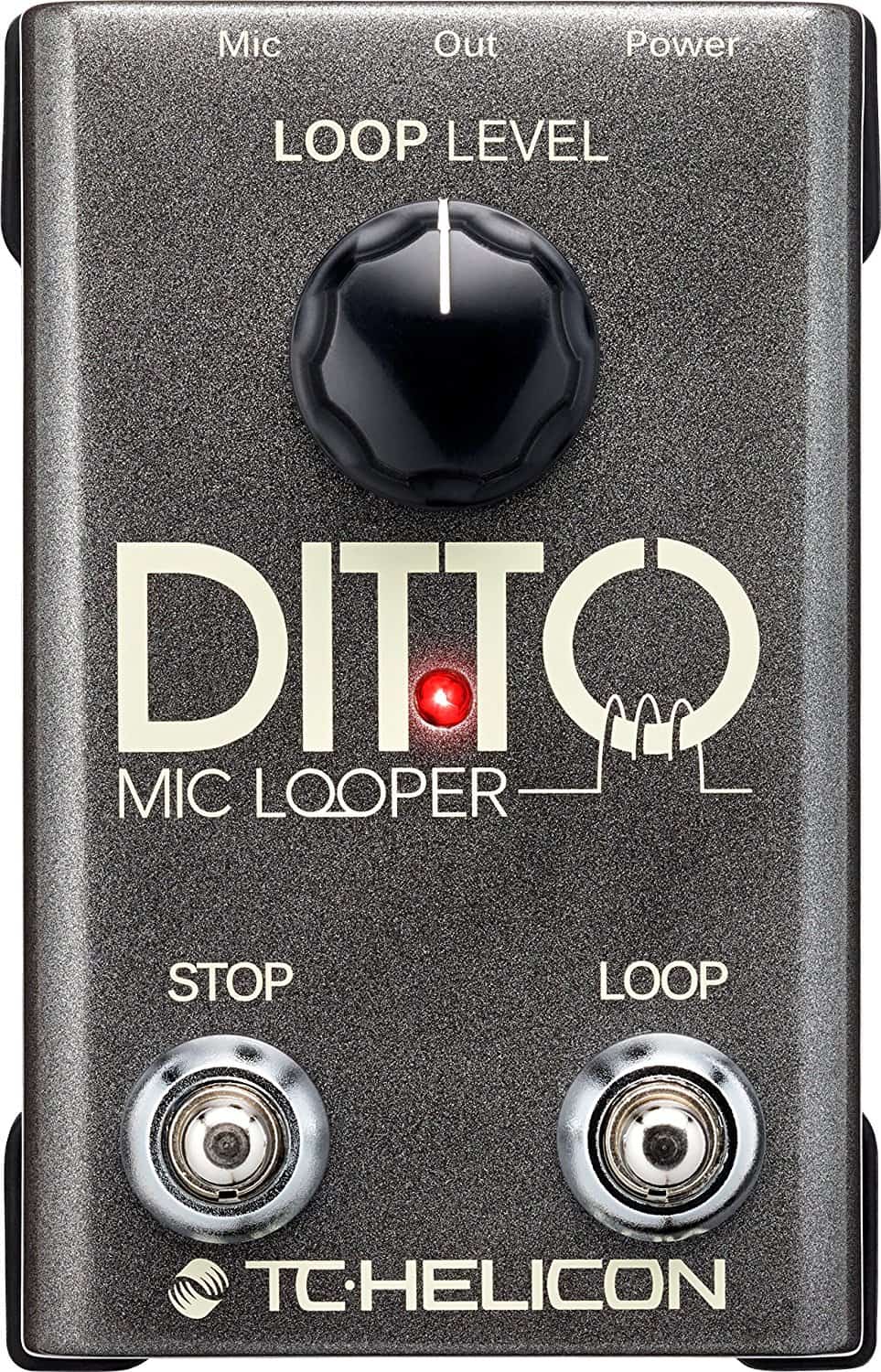 Guitarists aren't the only ones who can make great use of a loop effect. If you want a loop effect that's specifically designed to work with signals from a mic line, the Ditto Mic from TC Helicon should be on your radar. It doesn't just do vocals—wind instruments and even many percussion instruments sound fantastic looped through this pedal, making it a versatile tool the whole band can have fun with.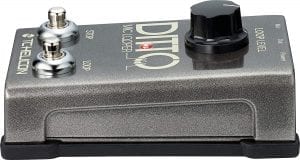 If you're not a guitar player, effect pedals can be intimidating. TC Helicon wisely keeps their Ditto Mic Looper simple. There are two footswitches—one to loop and one to stop—along with a single large dial for controlling the level. The two switches might seem redundant, since many pedals get away with one, but it gives you more precision of where to end the loop. Even if you've never used a pedal before, you'll be able to record and play loops in no time with the Ditto Mic.
The automatic gain control on this pedal might be its best feature, and is certainly one of the things that makes it so versatile. Even if you bump the pedal, there won't be any distortion. The sound quality is high, too, saving all your loops as uncompressed 24-bit audio. It gives the same true to life sound for vocals, horns, drums, or anything else you want to loop through a mic.
This is a very streamlined version of a looper pedal, but for many players that's all the more you need. The Ditto Mic is definitely our top choice for anyone who's looking for a quality loop pedal as a non-guitarist.
Features:
Dimensions: 7" X 6" X 3.5"
Controls: Loop Level
Recording Time: 5 minutes
Power: AC adapter (not included)
---
Pros
Long loop memory that saves even when the pedal's off
Simple to use
Cons
Not as durable as some of the other options
---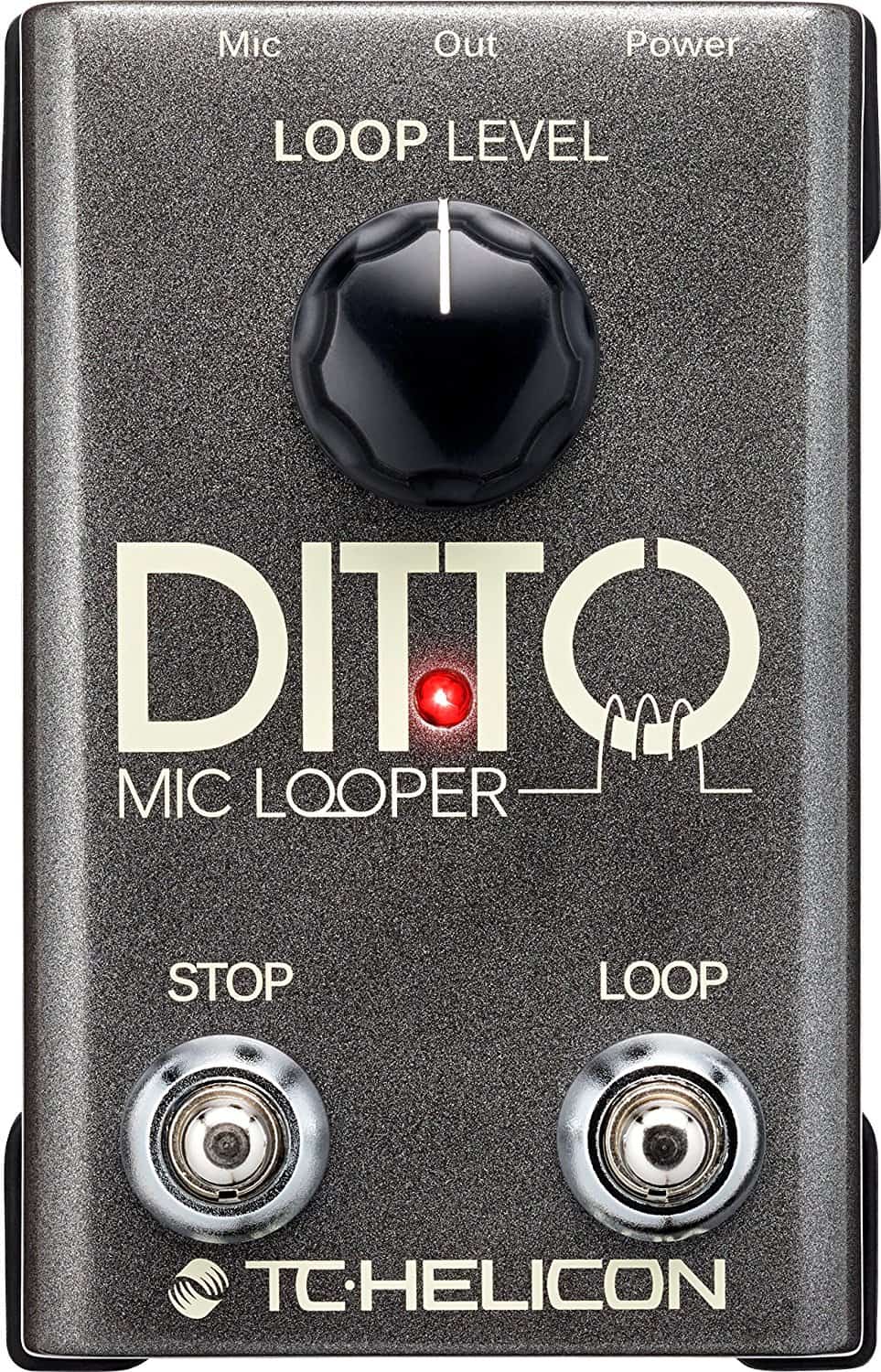 08
Electro-Harmonix Canyon Delay and Looper Pedal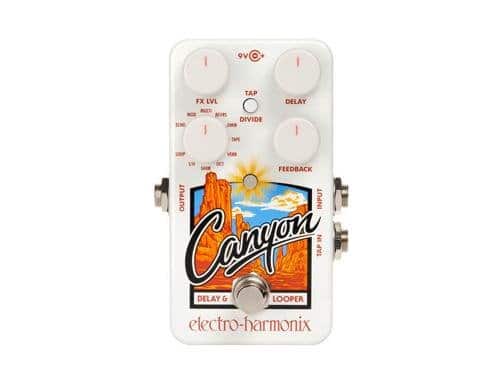 Delay and loop effects fall in the same general category in many people's minds, and they're effects you'll often see paired together into one multi-use pedal. This is the case with the Canyon Delay and Looper from Electro-Harmonix, which brings you two useful, high-quality effects in one compact and easy to use package.
The design is our favorite thing about this pedal. Not just the look of it (although that's pretty cool, too) but also the fact that it uses nested controls. There are control knobs on the interface for delay and feedback. Hold down the tap button and you'll get access to deeper settings, like modulation and tape age. This gives you the option of really digging into your tone without cluttering up the interface or needing a massive pedal.
Both the looper and the delay effects sound great on the Canyon Delay and Looper. There's no extra noise and the signal sounds full and natural in all eight delay modes. It includes some modes you won't find on many delay pedals in the price range, like reverb and Shimmer—nice additions that expand your tone options even further.
If you mostly use a loop pedal for on the fly effects, the Electro-Harmonix Canyon is an excellent pedal. It's easy to record, overdub, and erase the loops, and the 62 seconds of recording time is plenty in this context. The flip side of this is you won't get any saving or exporting options, but if you don't use these features anyway, this is a good way to get a whole bunch of useful effects in one go.
Features:
Dimensions: 6.5" X 5.9" X 3.2"
Controls: Level, Delay, Feedback, Mode Selector
Delay Modes: 8 (Digital, Deluxe Memory Man (analog), Modulated, Multi-tap, Tape, Reverb, Octave)
Recording Time: 62 seconds
Power: 9V DC (power supply included)
---
Pros
Nested controls give you full tone shaping options
Includes 8 delay modes and Shimmer mode for more tone colors
Cons
No saving or exporting functions
---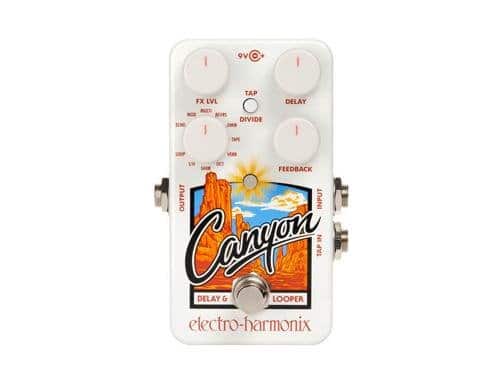 09
VOX VLL1 Guitar Looper Multi Effect Pedal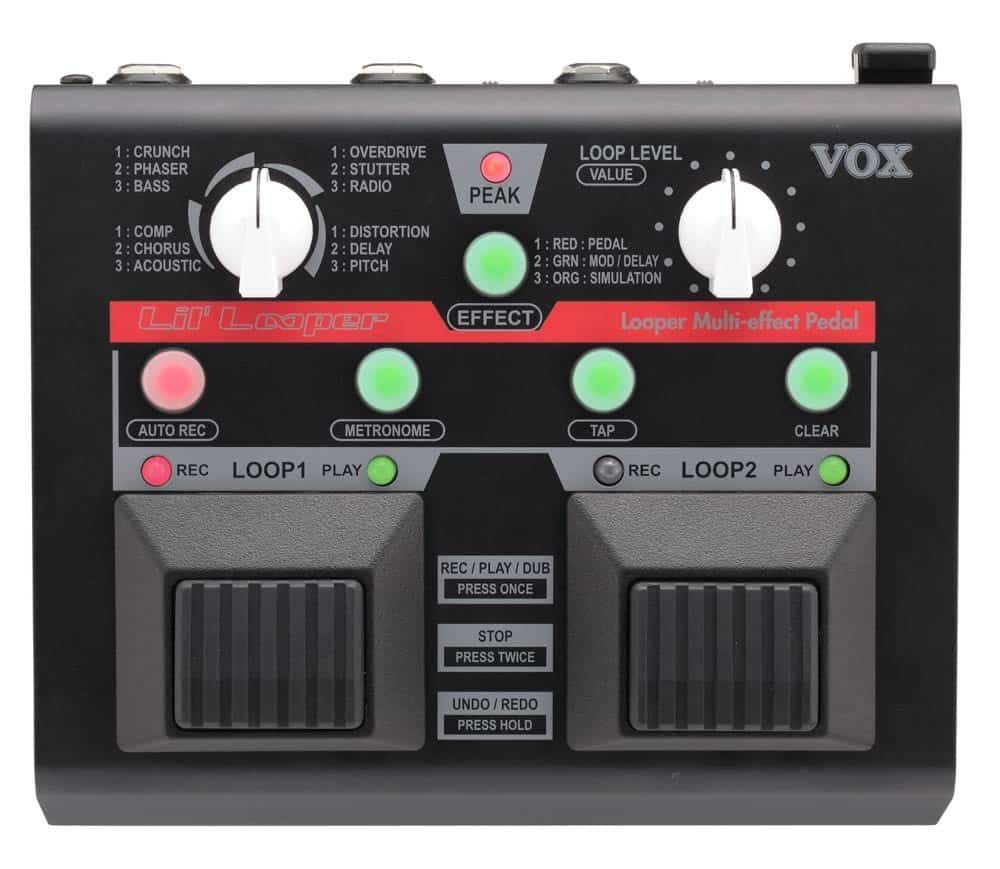 As a multi-effects pedal, the Vox VLL1 at the very least crams a lot of useful stuff into a small, easy to transport package. It's also a great value, considering everything it can do—for less than two hundred bucks, you'll get a looper plus eleven other effects. This makes it a great choice if you're looking for that versatility. On the other hand, it doesn't quite live up to some of the other options on the list when it comes to the looper side of the equation.
Like the RC-30 or Ditto X4 above, the Lil' Looper has two separate loop tracks. You can toggle each track on and off independently, but there's only one master level knob on the pedal, so you can't tweak the balance between the tracks. The Loop Quantize feature is a nice touch, letting you synchronize the tracks to the same length or tempo.
The biggest thing missing from this pedal is the option to store loops. There are no memory slots and it doesn't have as much recording time to work with as most pedals in the price point. The 90 seconds of on-board memory is enough if you do mostly live looping, but if you prefer to record and store your loops, you'll want to look elsewhere.
When it comes to the loop effect itself, you can get the same quality and functionality for less from other pedals. Where the VLL1 becomes an attractive option is if you're looking for an array of effects in addition to the looper, and want to get it on a budget.
Features:
Dimensions: 6.5" X 5.7" X 2.4"
Controls: Effect selector, loop level
On-board effects: 12
Recording time: 90 seconds
Power: 6 AA batteries or AC adapter (not included)
---
Pros
Most affordable way to get two separate loop tracks
Lots of on-board effects, including chorus, phaser, distortion, and mod delay
Cons
Relatively short maximum recording time
Some of the effects sound kind of cheap
---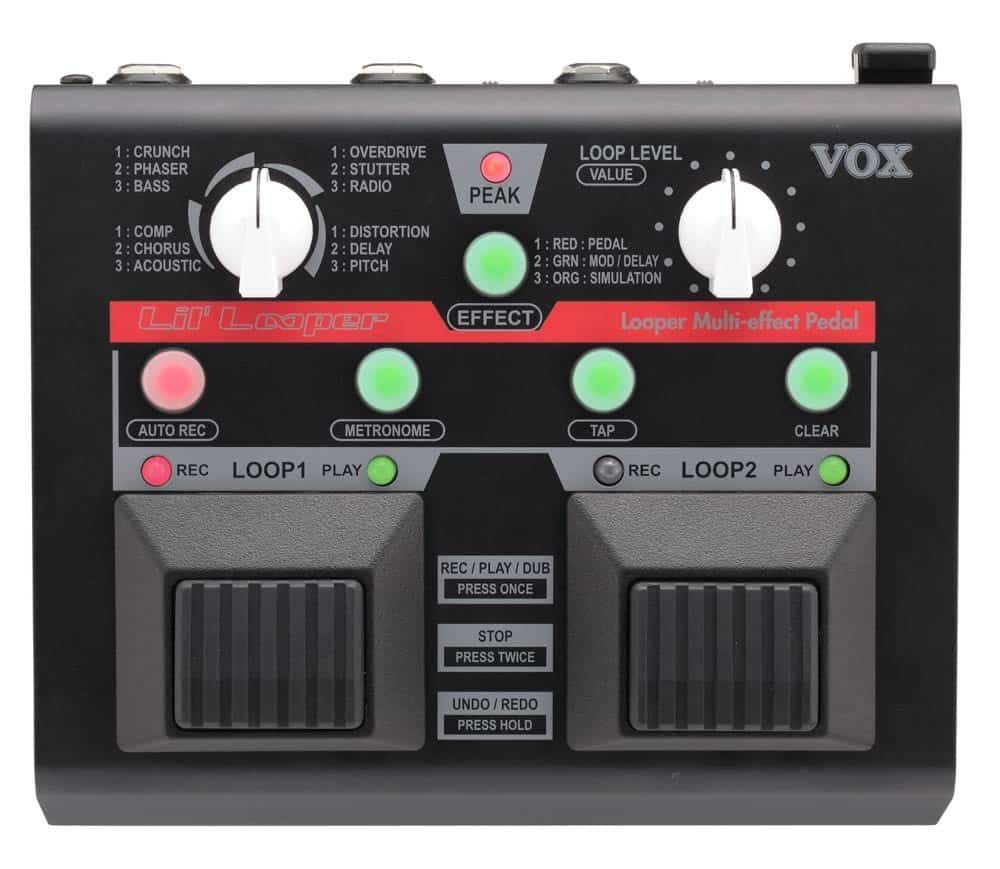 10
Zoom G1on Guitar Effects Pedal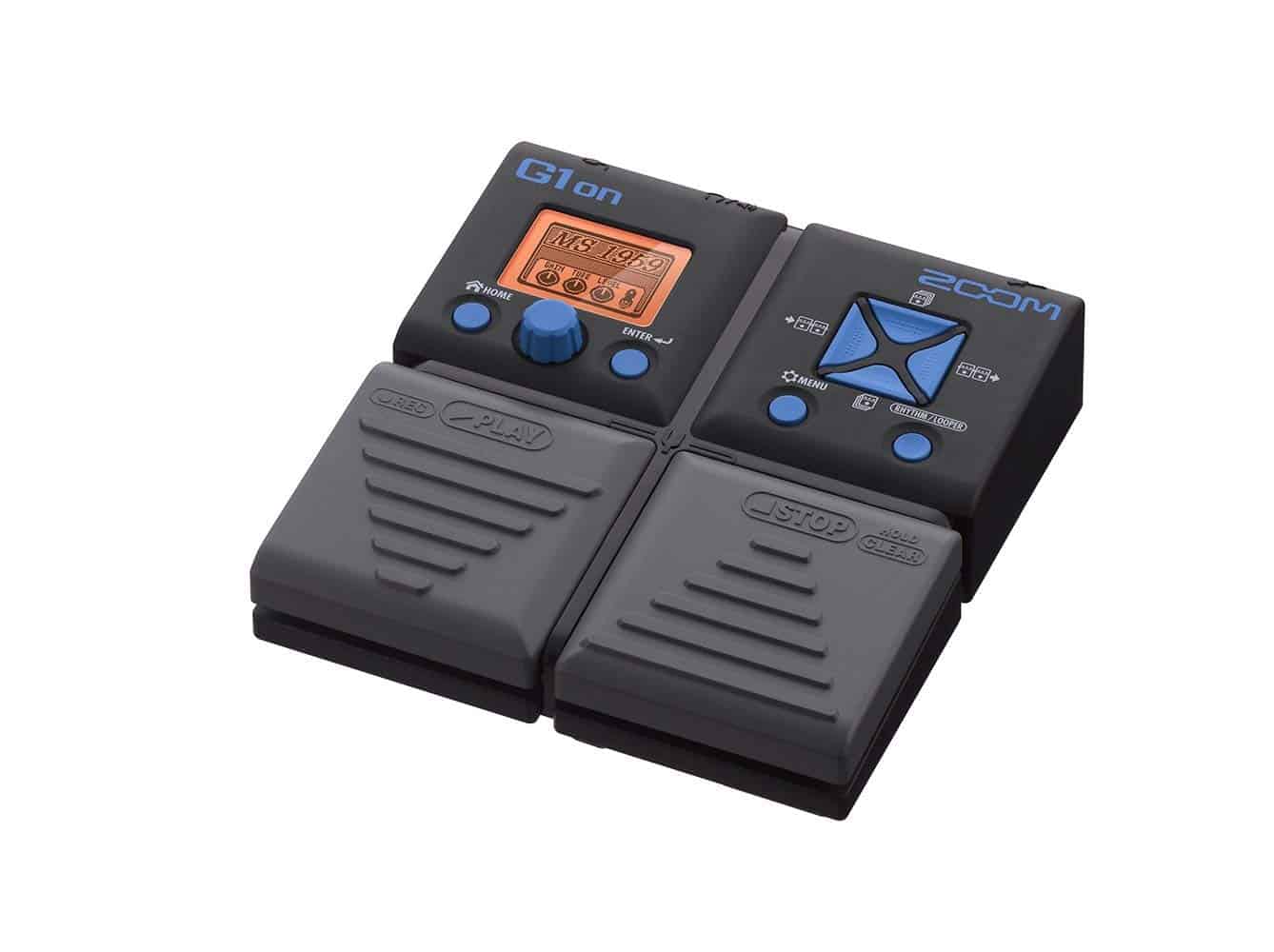 If you're looking for the absolute cheapest way to add a loop effect to your arsenal, the G1on from Zoom is a compelling option. It's a multi-effects pedal, giving you an impressive 100 different effects in one convenient package. Like with the Vox VLL1 above, the loop effect itself is not as well-developed as you'll find on dedicated effect pedals, but it makes up for this with versatility and value.

The loop function on the G1on gives you up to 30 seconds of recording time—not a whole lot, compared many of the pedals here. The good news is that you can use the looper in combination with the other effects, and even with the rhythm accompaniment feature. There are 68 different rhythm patterns to choose from, so you know you'll find the right kind of beat you need.
Using the looper on this pedal is easy. There's a button on the right-hand side that will activate either rhythm mode or the looper. When it comes to other effects, bringing them up and adjusting them can be a bit trickier. All of the levels will be controlled using the same knob, although exactly what it's changing at any given time will depend on which effect you have cued up.
Our main issues with this pedal is its lack of consistency. Not every included effect has the best sound, although there are certainly gems in the mix. Having said that, though, the sound of the looper itself is pretty high-quality, and this remains one of the cheapest ways to give yourself the option of a loop effect.
Features:
Dimensions: 6.1" X 5.8" X 1.7"
Recording time: 30 seconds
Effects: 100
Power: 4 AA batteries or AC adapter (not included)
---
Pros
Includes built-in tuner and rhythm machine
100 effects and 68 rhythm patterns included
Cons
Only 30 seconds of recording time
Some of the effects and models sound better than others
---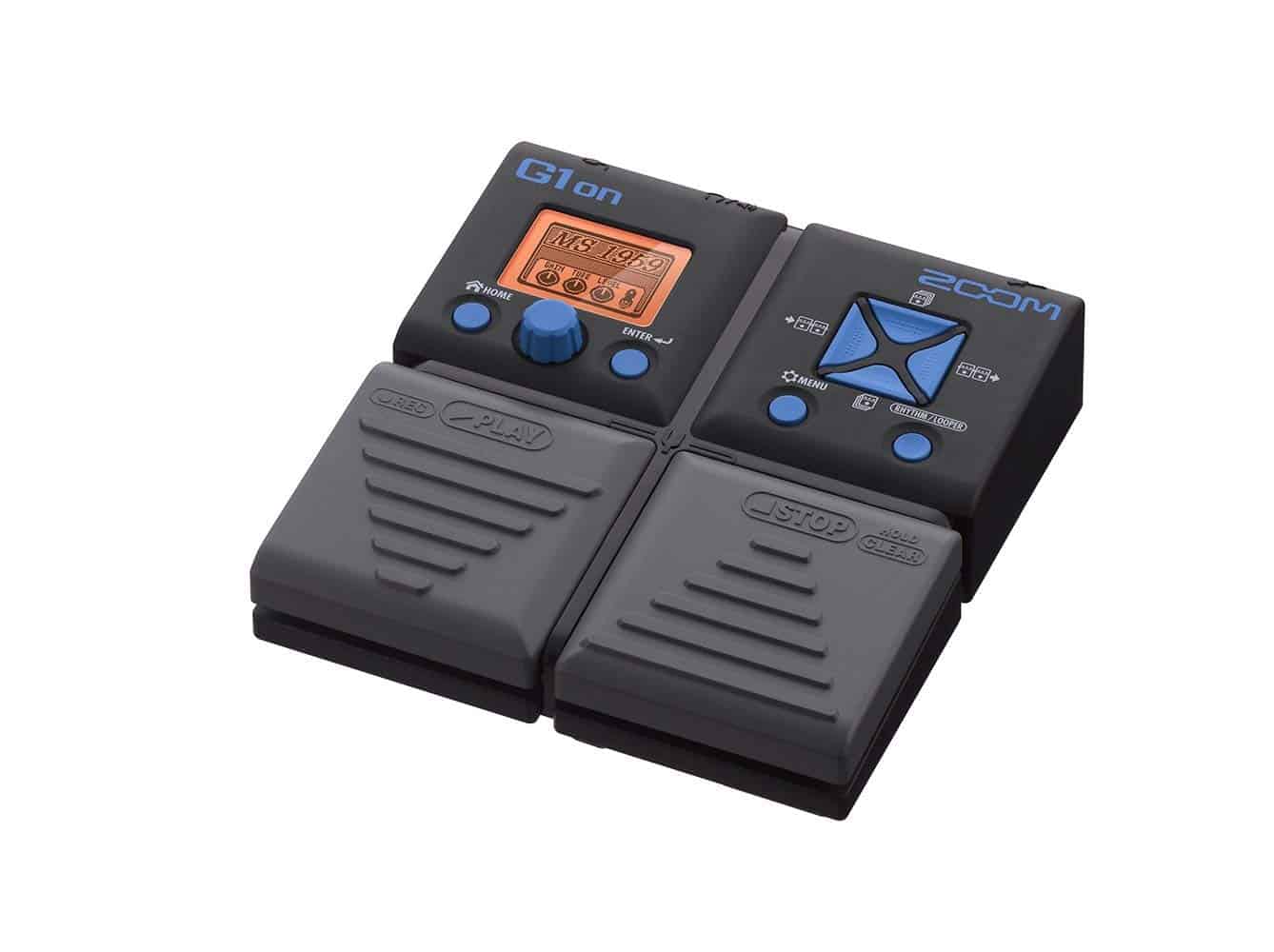 Setting Up Your Pedal
Guitar pedals don't require much in terms of initial set-up. Just plug in the power adapter or install the batteries, connect the effect cable to your other equipment, and turn it on; that's honestly all the more you'll have to do. While that's all that has to be involved, though, there are some other steps that you'll probably want to follow to make sure that you're ready to go before your first gig.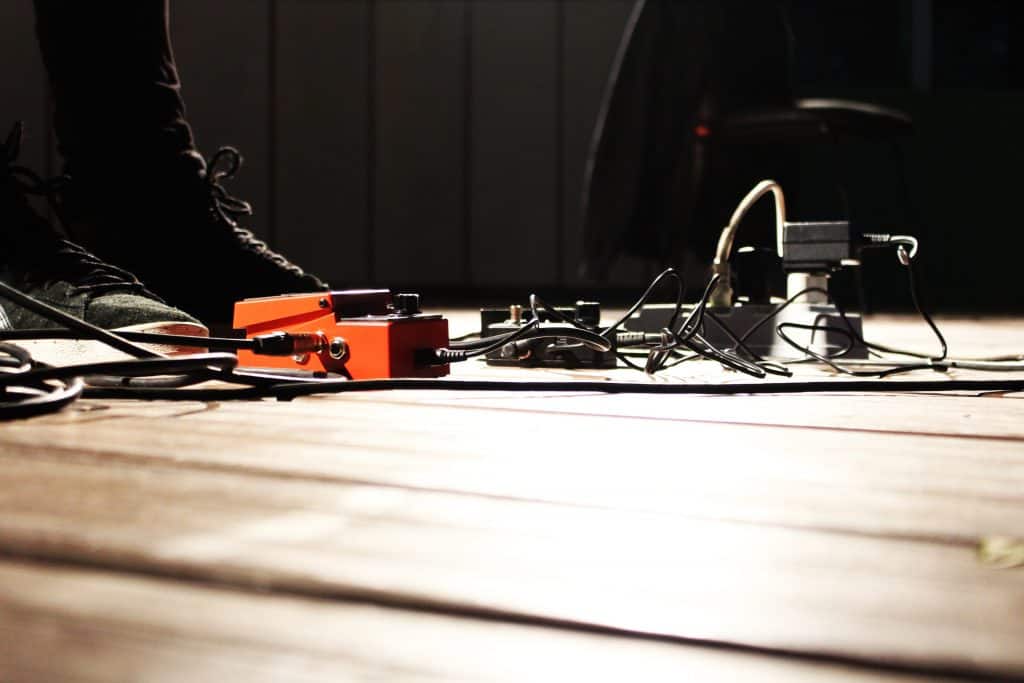 Here's the deal: you should always go through all of the pedal's functions, modes, and settings as soon as you get it home.
The reasons for this are two-fold. First, it makes sure that you know how to use every aspect of your pedal, and guarantees that you're not missing out on any cool features just because you didn't think to check if they were there.
Secondly, it makes sure that the pedal is fully functional before you run into any problems. Many manufacturers offer warranty protection for their products and will repair or replace any pedal that arrives with defects; many sellers will offer additional protection against damage caused during shipping or storage. In both cases, though, you usually have only a limited time after making the purchase to report the damage and take advantage of this protection. If you let the pedal just sit in a closet for a month until you have to use it, you might not notice any hidden defects until it's too late to have it corrected at no expense to you.
Even if you have other effect pedals in your set-up that you plan to use in conjunction with your new looper pedal eventually, it's a good idea to simplify your set-up as much as possible when you're testing it out the first time. This will make sure any issues with the sound are definitely coming from the looper, rather than another source. Once you're sure that the pedal is working correctly, you can integrate it into your full rig.
Looper Pedal Placement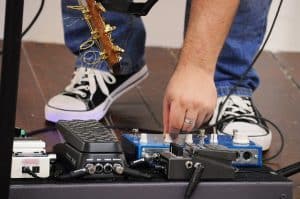 We briefly mentioned using other pedals in the paragraph above. Chaining effects is not an uncommon practice—in fact, you'll find a lot of guitarists who regularly carry half a dozen or more different pedals with them when they go to a gig. Even if you're not necessarily planning on using all of these pedals at once, how you position them relative to each other can still have an impact on your ultimate sound.
Think about this: the signal produced by the pickups on your guitar will pass through whatever devices are connected to the instrument on their way to the amp, and it will go through them in order. The pedal connected closest to the guitar will be the first one to color the tone, which will in turn be passed on to the next object in the chain, and so on down the line until the signal reaches your speaker. This means the order in which you plug your effects pedals into each other will change the ultimate sound of your tone, since the effect will be applied to the entire signal, not just added to the original one from your guitar.
There's no die-hard right or wrong way to connect your pedals together. Ultimately, the right order for your pedals is the one that gives you the sound you want. Having said that, though, there is some conventional wisdom surrounding the ideal order of guitar effects. This can at least give you an idea of how to order things at first if you're not sure how you should bring all of your effects together. You can always change up the order later if it's not giving you the sound you're looking for.
One overarching rule of thumb for effects placement is to put the pedal with the most dramatic effect first, and the one with the least impact last. You will also want to put effects that depend heavily on your pickups' output levels for their success as close to the guitar itself as possible. This logic applies well to most effects, and generally means you want to put dramatic effects—like overdrive pedals or envelope filters—early in the chain, and more subtle effects—like compressors—toward the end of the chain. This isn't necessarily very helpful for a loop pedal, though, since it's not so much altering the sound of the signal as it is using that signal to create more voices.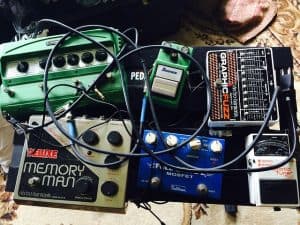 Most people who use a looper are going for an effect that they're playing multiple lines at the same time. Because of this, traditional logic dictates that you want the loop pedal at the very end of the effects chain. This will make sure that the signal the audience hears on the loop will have the same overall tone as the one you're playing overtop of it.
Also keep in mind what different effects are doing. A reverb pedal, for example, is meant to mimic the sound of the instrument reflecting off of the walls of a large space. To maintain the most realism, you may want to put this kind of effect after the loops, so it mimics the sound of your entire tone filling a hall or church. The same can be true of other ambient effects, like delay pedals.
As we said, though, there's no hard and fast right or wrong answer. If you're not sure still how you should arrange your pedals, the best answer is to simply try a few different configurations out. Use your ears more than anything when you're doing this. The ultimate goal is to find your ideal sound—even if you get there a different way than the experts recommend.
Tip
Just because an effect pedal isn't active doesn't necessarily mean it won't have any impact on your sound. The effect itself will only be applied if you've set it to, but the signal will still pass through the pedal as long as it's connected into the chain. In some cases, there will be a slight compression or buffering on the signal. This will be subtle, and if you have a lot of effects on your sound you might not even notice it. If you want absolutely no coloration of your tone from a pedal—and don't want to have to unplug it every time it's not in use—look for one with a true bypass. This will make sure the signal is completely unaffected by its trip through the pedal.