All You Need To Know About Our Top Humidifiers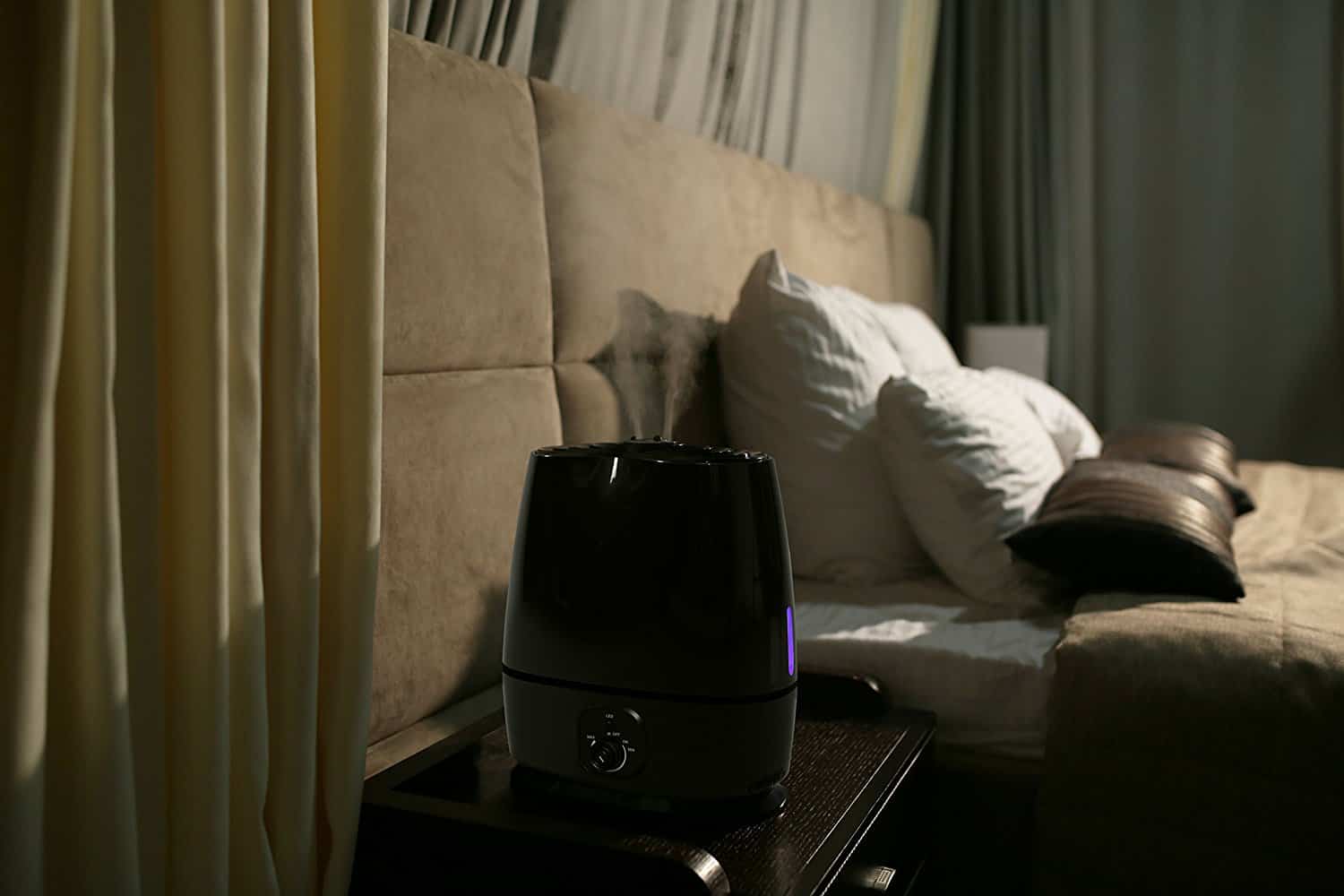 Picking the right humidifier for your nursery shouldn't be too complex if you know exactly what you should be looking for. If you were setting up a humidifier for any other room in your house, you could do well with just about anything you can pick at your local store, but since it's for your precious little ones, you'll need to be more careful and practical to make sure that they get the proper equipment.
All our selections have the essentials you should be looking for in a humidifier for your baby's room.

Build Quality
Humidifiers are meant to be used for long periods of time. We picked humidifiers built from high-quality components that should be able to withstand constant wear-and-tear.

Reliability
Nap time can definitely turn into a nightmare if the humidifier suddenly stops working. No parent can afford to have a malfunctioning humidifier especially if their baby is sensitive to dry air. The selections we've made for our top lists are proven to be reliable and can withstand round-the-clock operations.

Baby-friendly Features
Not all humidifiers work quietly. The right humidifier for your nursery must be able to function quietly to give your baby plenty of uninterrupted sleep. All our selections in this list are Ultrasonic Humidifiers, which are the quietest types of humidifiers around. Also, all the humidifiers on this list do not use heat to operate, making it safe to be placed anywhere in your nursery.

Maintenance
Humidifiers often run for long hours at a time, and that means that some form of maintenance is needed to ensure that it's working properly all the time. The choices on this list are fairly easy to maintain, and most last for hours before needing to refill the water container.
---
Price
We made it a point the humidifiers must have great value-for-money features. From the most affordable to the most expensive, each item can give you with the premium features you need to keep your baby's environment safe and healthy.
The Definitive Guide To Buying Humidifiers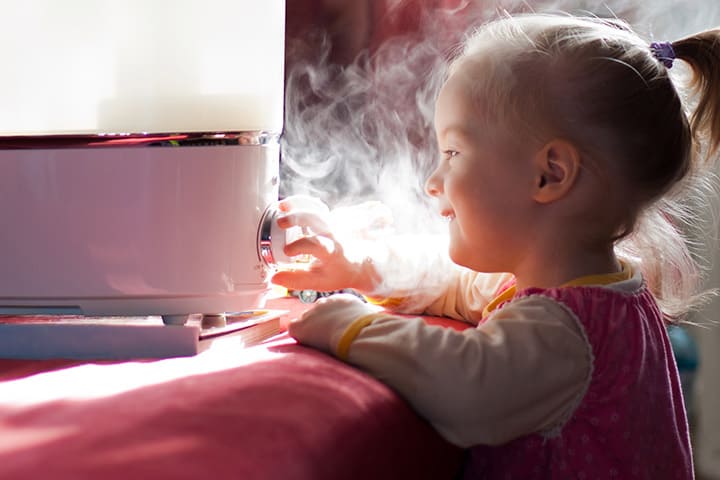 If you're on the market for a new humidifier for your nursery, chances are high that this isn't your first time buying a humidifier. You may already have some humidifiers in your home, especially if you live in dry areas.
Choosing a humidifier for your nursery, however, isn't the same as picking a humidifier for any other room in your house.
As it turns out,
There are four major kinds of humidifiers, but only one type suits your baby's needs the most. The most common humidifier types such as evaporative, impeller, and warm mist humidifiers, may not be suitable for your baby's needs. Babies need plenty of uninterrupted sleep, and the quiet performance of Ultrasonic humidifiers would perfectly suit your baby's naptime needs.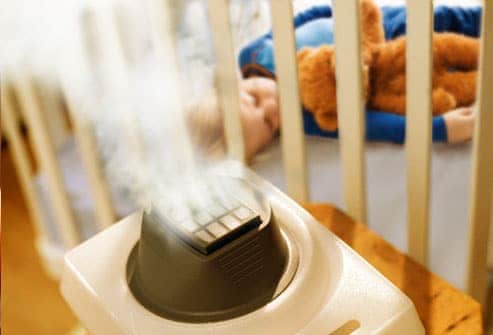 Do you really need a humidifier?
You may have heard from a friend that humidifiers are great for babies, but in some instances, humidifiers may do more harm than good. The ideal indoor humidity for any home is around 30-50%, anything more than that can cause problems in your home.
Too much humidity can cause condensation on your windows, wet stains on your wallpapers, and increase the growth of fungi and bacteria. It also contributes to the musty, moldy odor most commonly associated with the smell of a flooded basement.
On that note:
While using humidifiers is common in homes in dry regions, homes in moderately-humid areas may also need humidifiers in their nurseries. Your family pediatrician would recommend using a humidifier if they assess that your baby needs the extra moisture in the air.
If you're unsure about buying a humidifier for your nursery, consider the most common reasons why parents buy humidifiers:

Dry skin
Isn't it fascinating how babies have the softest skin? An infant's skin is soft as is it delicate. If your baby's skin is dry and itchy, it may have something to do with your indoor humidity. Having dry skin is very uncomfortable especially for babies as they can't do anything about the itch. Consider going to your family pediatrician if your baby constantly has dry skin.

Chapped lips
Using lip balms on your baby to prevent chapped lips may be cute, but it isn't addressing the cause of the problem. If your baby has chapped lips, it can be caused by dehydration or low indoor humidity. Chapped lips on babies can easily bleed and cause discomfort, irritation, and bleeding. Consider using a humidifier if your baby constantly has chapped lips.

Allergies
Allergies can be incredibly uncomfortable, even for adults. In babies, however, the approach to treating allergies is still in its first phase; identifying allergens, triggers, and possible treatment routes. Signs of airway allergies may be mistaken for the common cold. Dry air may irritate airways and cause inflammation. Your family pediatrician may recommend humidifiers if other symptoms of sensitivity to dry air are present.

Cold climate
If you live in an area where it gets really cold at certain times of the year, then you should consider buying a humidifier, not just for your nursery, but for other rooms in your house as well. With a humidifier, you can reduce the cost of heating your home because the right moisture in the air makes your environment warmer and more comfortable.

Not enough sleep
Dry air can cause discomfort in a number of ways, and it can drastically affect your baby's sleep. Due to dry air, babies stay awake longer, and more often than not, you'd have to figure out why your baby can't sleep or stay asleep. Getting enough sleep is important for your baby's learning and brain development. Infants and toddlers need to get around 10 to 14 hours of sleep every day ideally, and with the help of a silent humidifier, your baby can enjoy hours of uninterrupted sleep.
---
Besides helping your baby get adequate sleep, using the right humidifier can also have a huge impact on other aspects of your baby's health and development.
The best part is, humidifiers are fairly inexpensive considering the wide range of benefits that it offers.
So, let's get shopping…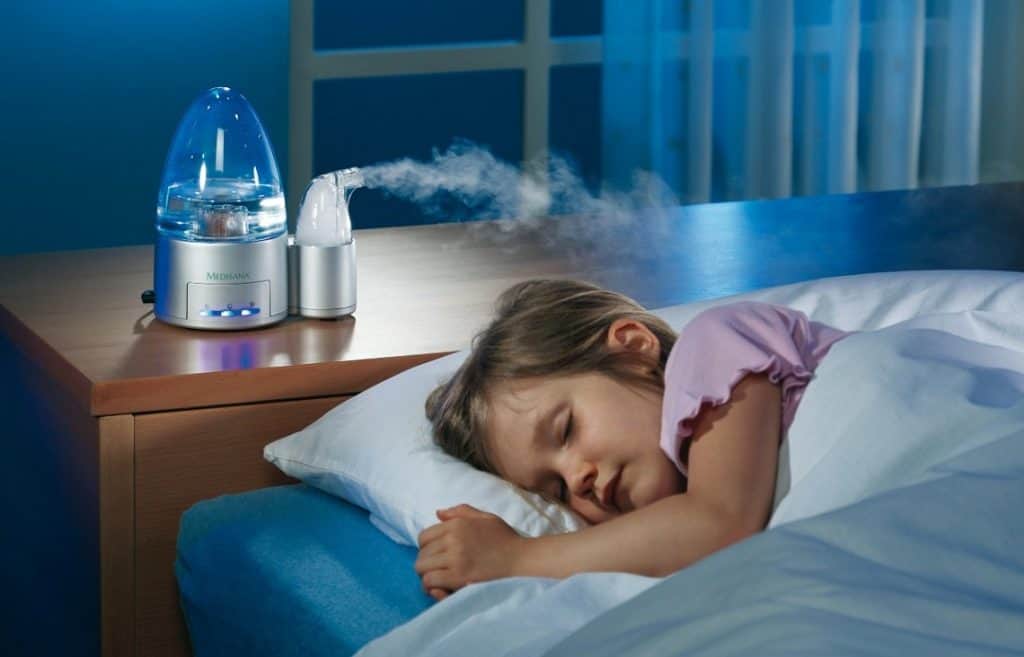 Start your search by taking the following:
Room size
A small humidifier may not be enough to increase the humidity in a large room such as your living room, or your baby's play area. A typical humidifier would be more than enough to increase humidity in a normal-sized room (120-150 sq. ft.). Larger console models typically have more powerful motors that allow it to cover a much larger area.
Device running time
Not all humidifiers are meant to run for long periods of time. Most humidifiers only have the water tank capacity that will allow it to run for a few hours. If you need your humidifier to run all night, get a high-capacity humidifier that you can set to "low" to prolong its operating hours.
Humidifying mechanism
It's much safer to use cool mist humidifiers as opposed to warm mist humidifiers for the simple reason that your little ones might be able to reach the device and possibly get scalded by the hot vapors. Also, there's a high probability that cool mist and warm mist humidifiers do not really differ much in terms of effectiveness as the warm vapor in warm mist humidifiers gets cooled off almost instantly.
Silent technology
Babies are easily woken up by anything, and that can include your humidifier. Consider using ultrasonic humidifiers to greatly lessen the noise when using your humidifier. Ultrasonic humidifiers silently operate through the night to let your little ones enjoy hours of uninterrupted sleep.
Special features
Many humidifiers come with special features that may be valuable to you, such as a night light, filter designs, essential oil tray, built-in humidity sensor, and variable mist settings. See which of these features are most valuable to you to help you make the proper choice.
Our Top Picks
01
Everlasting Comfort Ultrasonic Humidifier (6L)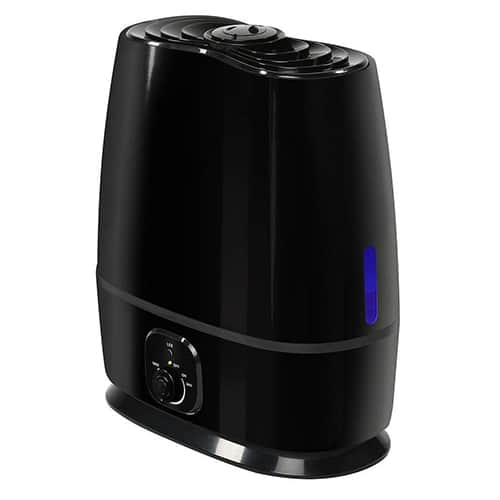 The premier ultrasonic humidifier from Everlasting Comfort gets our top nod on this list, thanks to a powerhouse of features. The Everlasting Comfort Ultrasonic Humidifier is built with high-quality materials which helps it withstand lengthy service hours.
This portable humidifier holds six liters of water - the perfect size to make it both portable and practical. You can virtually leave it running for the entire night without having to top it up. It also features a rotating 360-degree nozzle that matches perfectly with its powerful motor.
Best of all,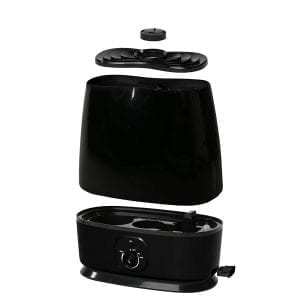 The Everlasting Comfort Ultrasonic Humidifier has a filter-free design, which saves you money over time. No more wild goose chases when you need to replace the filter. It's an excellent choice for those who want maintenance-free humidifiers.
For us, having a filter-free design is a big upside. You'll never know when companies would stop making the filters. It's practical to keep your device working without having to buy filters from the same company.
Features
No-filter design
Extra-large water tank
360-degree rotating mist nozzles
LED nightlight
Silent technology
Auto shut-off
Essential oil tray
---
Pros
No filters needed
Lengthy service time
Evenly-distributed mist
Large service area
Aromatic diffuser
Reduces airborne bacteria
Cons
Bulky
No LED display
---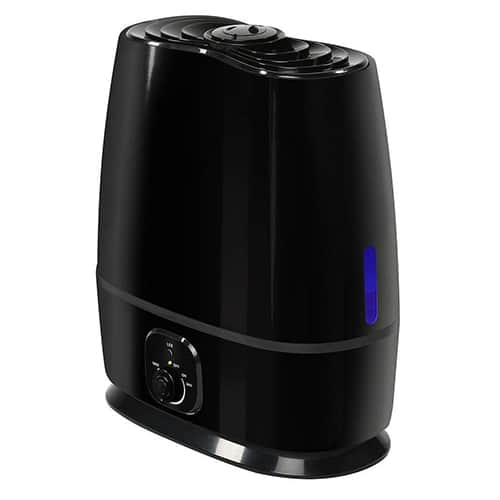 02
Geniani Ultrasonic Cool Mist Humidifier – with Night Light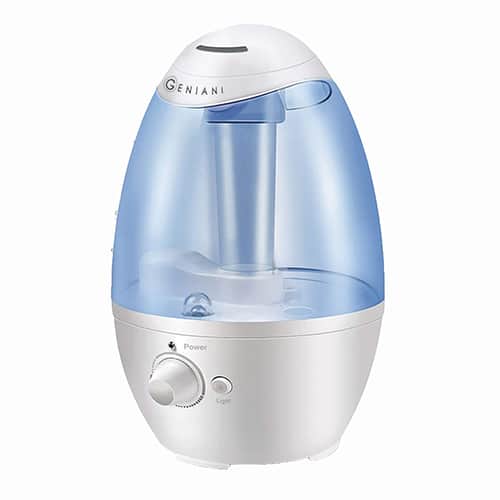 Genani's Ultrasonic Cool Mist Humidifier comes with a full-range of features including an auto shut off mechanism, ultra-quiet technology, and a 360-degree nozzle.
You might be wondering,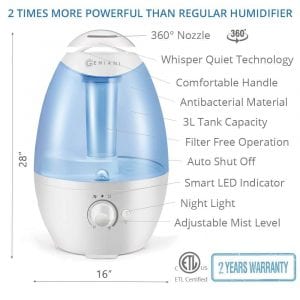 All of these humidifiers have the same features.
How did Genani's Cool Mist Humidifier make it to the number two on our list?
Genani's Cool Mist Humidifier has one important feature that gives it an edge over the other products; it has a filter-free design that will ultimately save you money over time.
This humidifier is perfect for moms that are looking for a maintenance-free humidifier that has all the essential features. It may not have as many gadgets and gizmos as the other items on this list, but having a filter-free design puts it ahead of the other products.
Features:
Filter-free design
Built-in nightlight
Automatic shut-off
360-degree nozzle
---
Pros
Filter-free design
Affordable
2 Years Warranty
Silent mechanism
Cons
Small water capacity
No built-in hygrometer
No built-in timer
---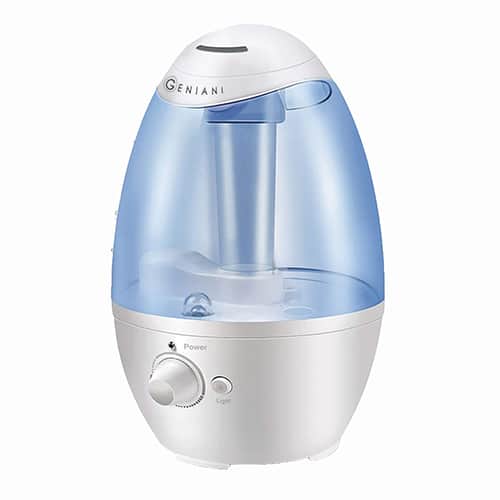 03
Opolar Cool Mist Digital Ultrasonic Humidifier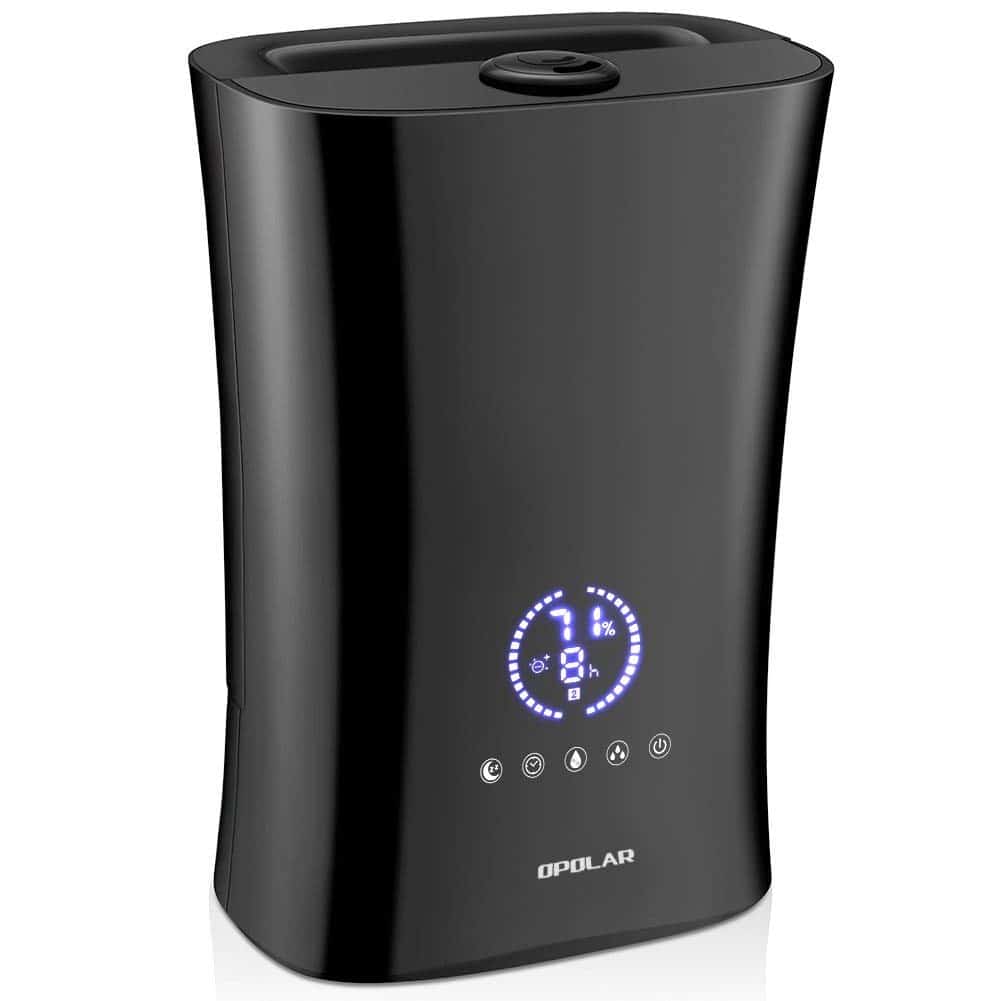 In need of some aromatherapy?
The Opolar Digital Ultrasonic Humidifier gives you all the benefits of an ultrasonic humidifier with a touch of aromatherapy with its built-in essential oils tray. Its large tank capacity of 5.8 liters will help you bask in the comfort of essential oils and ample humidity for hours on end.
We're not done yet.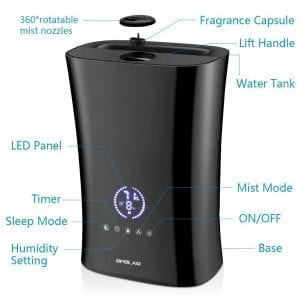 The Opolar Digital Ultrasonic Humidifier also comes with a 3-mode humidity provider, built-in LED display, sleep mode, and auto-stop safety features. The Opolar Digital Ultrasonic Humidifier is power-packed with features, neatly packaged in a modern, sleek design that would not stick out like a sore thumb.
On the other hand,
The device beeps to signal you when the tank runs out of water, even when you set it to "sleep". It doesn't appear to be a major problem for many since it has an extra-large water tank, but it can disrupt your baby's sleep if you forget to refill the tank before you go to sleep.
Features
5.8L tank capacity
Built-in LED display
Built-in essential oils tray
Digital controls
---
Pros
Extra-large tank capacity
Lengthy service time
Aromatherapy diffuser
Multiple humidity modes
Sleek design
Cons
Requires a proprietary filter
Bulky appearance
---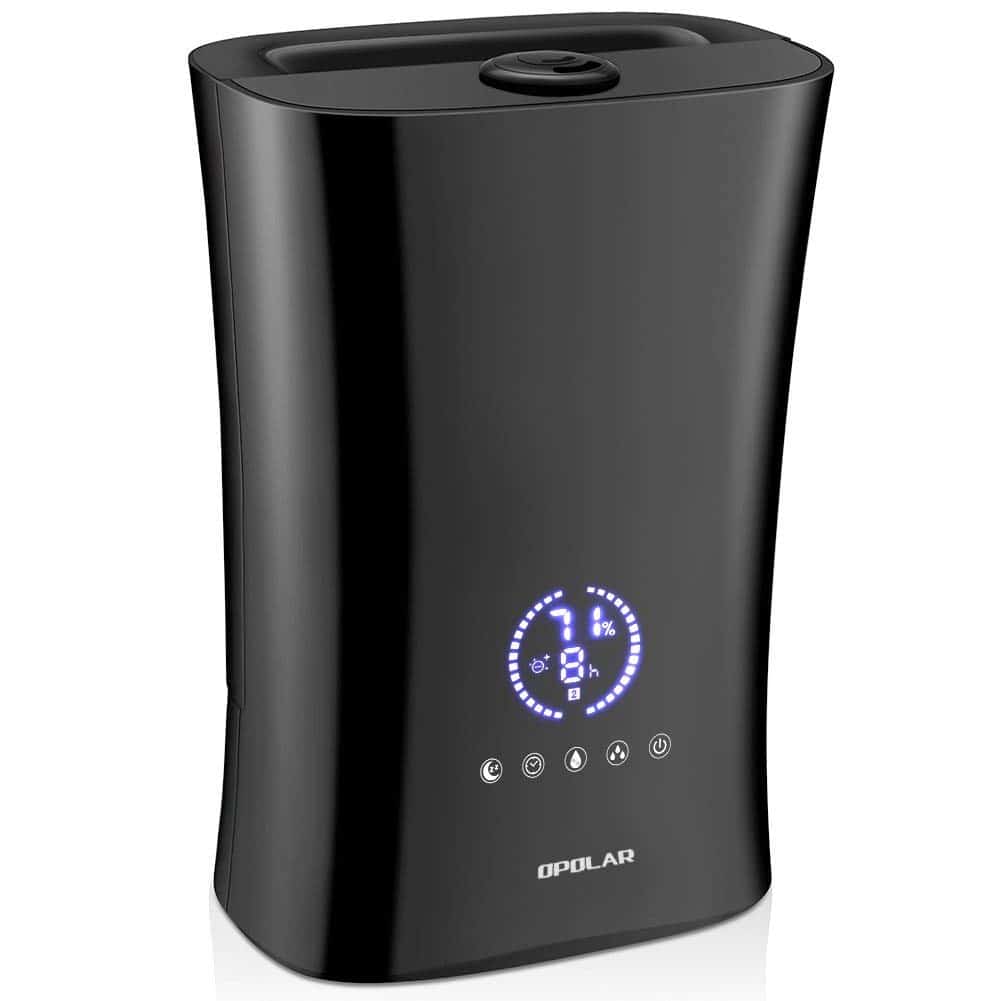 04
LEVOIT Humidifiers, 6L Warm and Cool Mist Ultrasonic Humidifier for Babies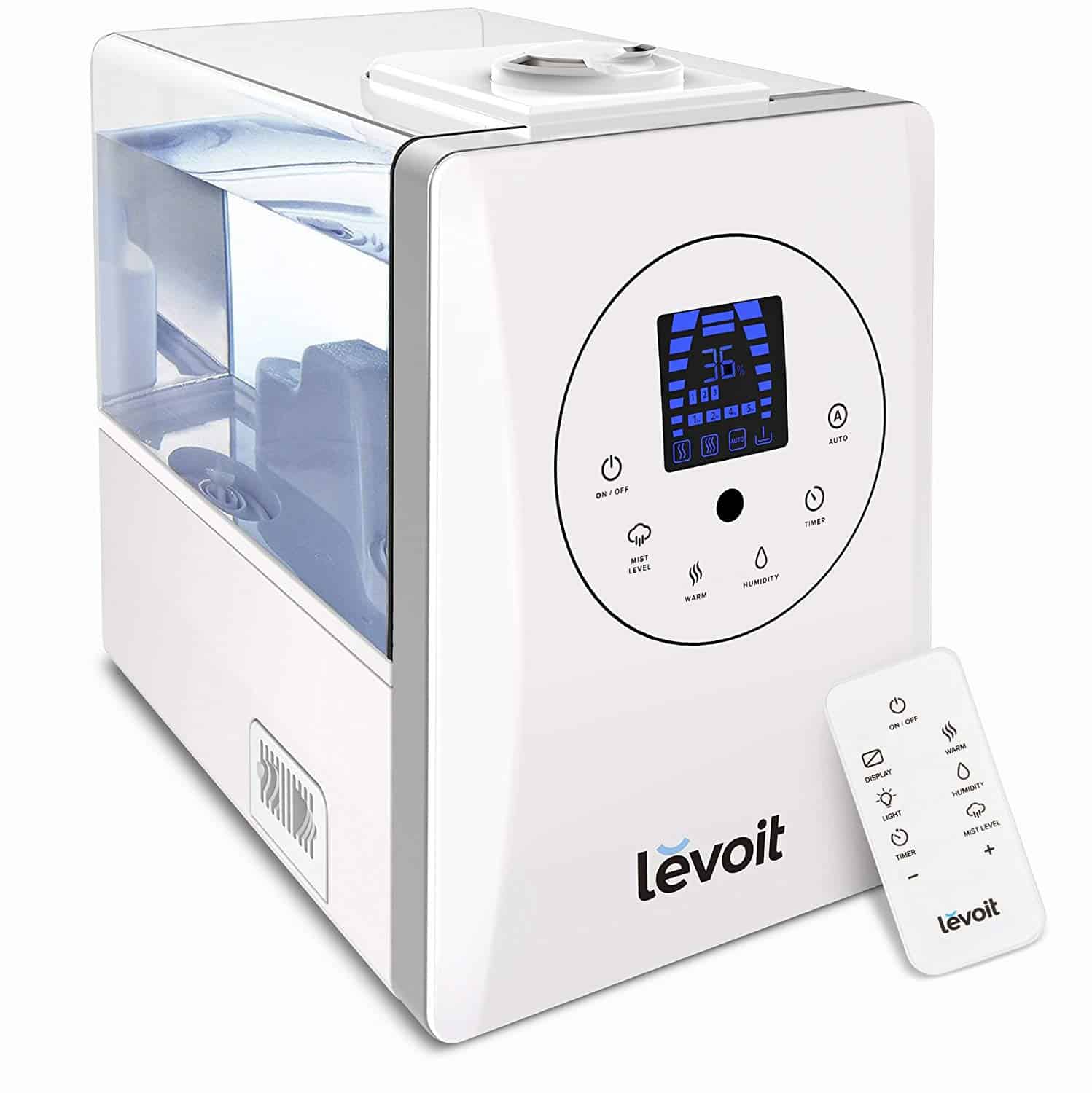 If you need a versatile humidifier that would do everything you need in a humidifier, then you should definitely consider Levoit's Warm and Cool Mist Humidifier. Aside from being one of the most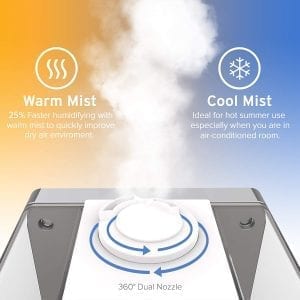 feature-packed devices on this list, it also has a remote control that allows you to control the humidifier from a distance.
On the other hand,
We don't recommend using warm mist humidifiers for babies. The hot water or steam may burn a child if they get too close. In any case, it's great to know that you can use it as a warm mist humidifier when you need to.
See the Levoit's warm and cool humidifier in action:
Features
Remote control access
Touch controls
Built-in humidity sensor
6L water tank capacity
---
Pros
Remote control
Lengthy service time
Warm and cool mist
Large capacity
Intuitive LED display
Smart Auto Mode
Cons
Slightly more expensive
Requires proprietary filter
The clear plastic tank may be prone to leaks
---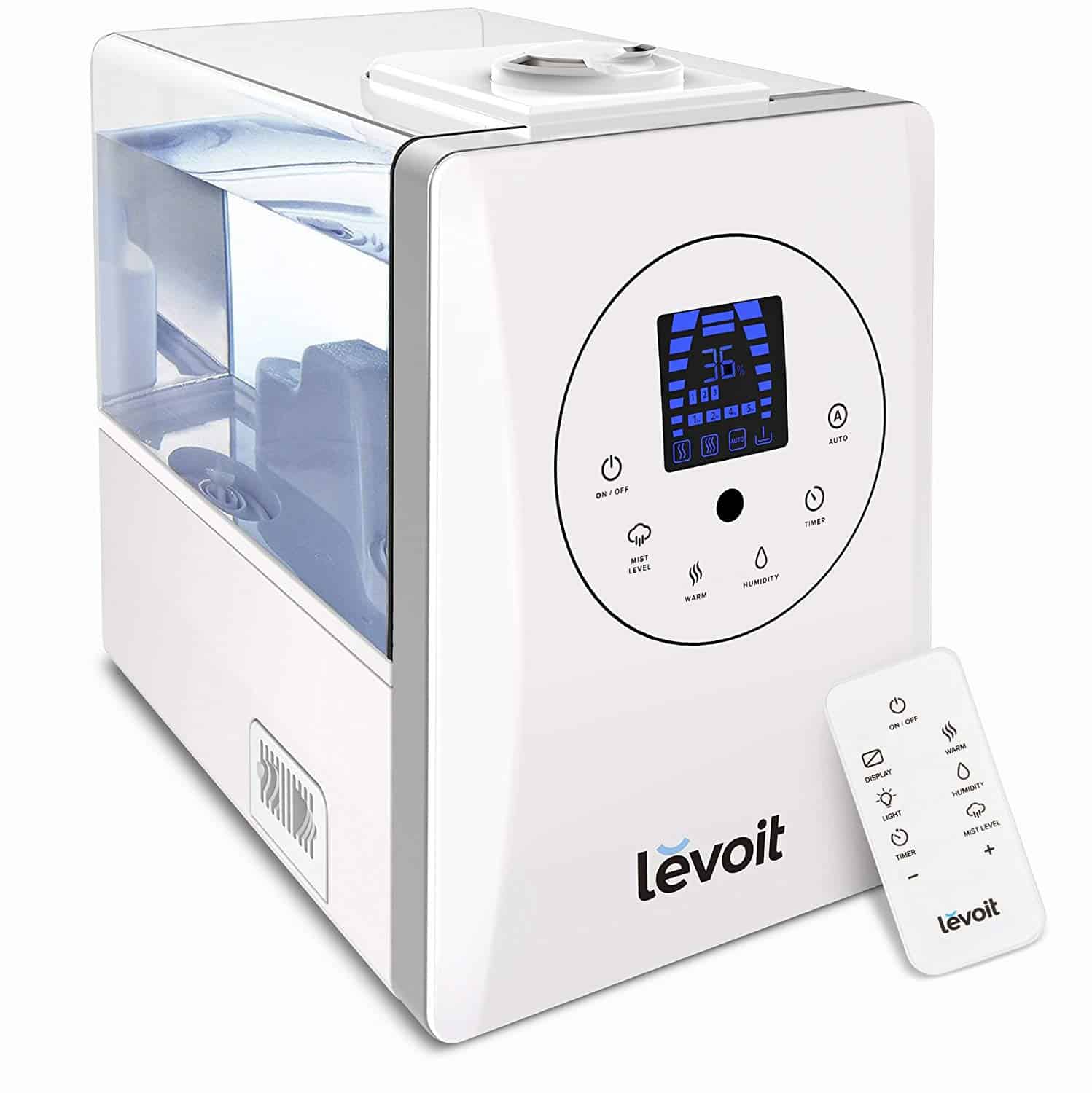 05
MOOKA Ultrasonic Cool Mist Humidifier With 4 Liter Large Capacity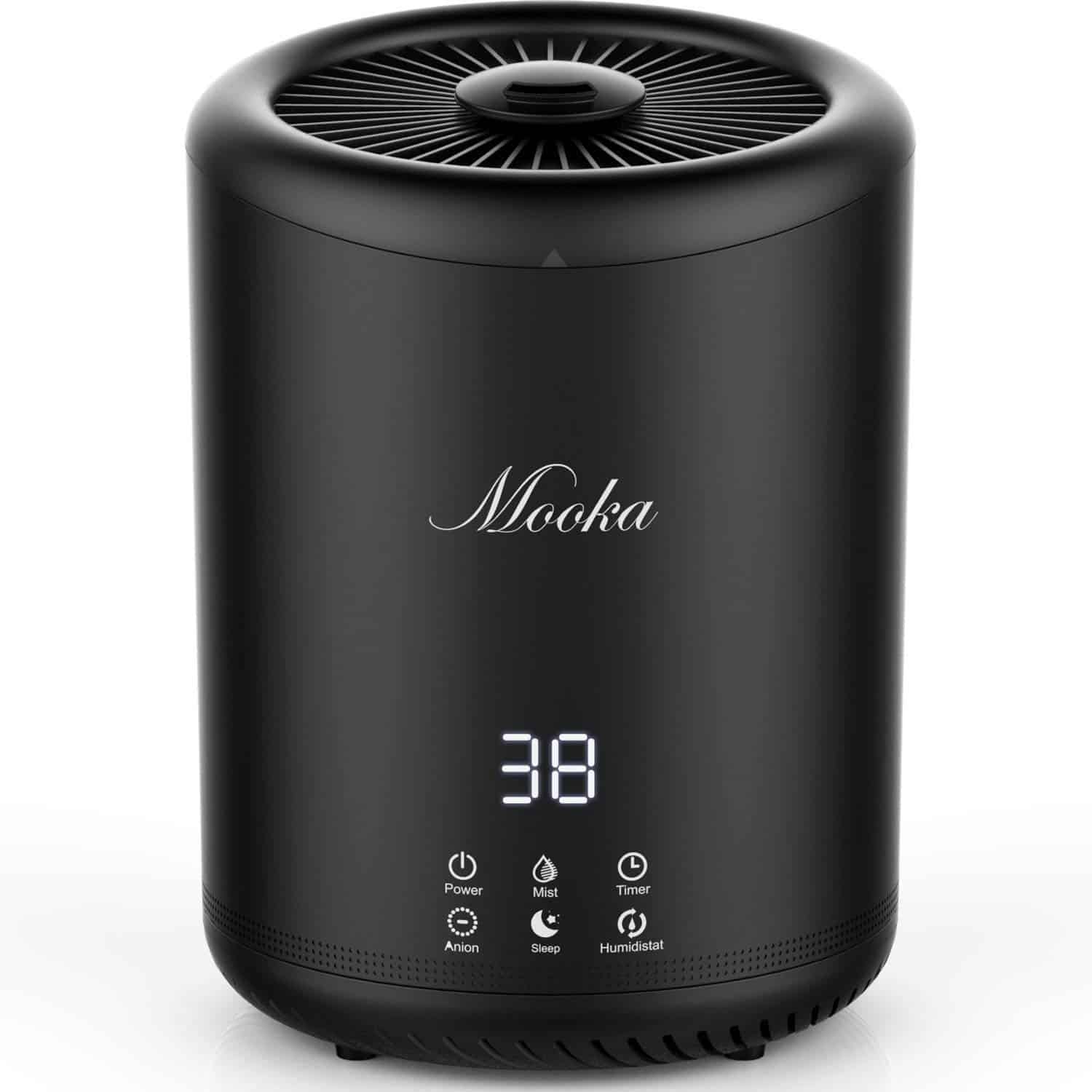 Mooka's Ultrasonic Cool Mist Humidifier gives you an extra layer of protection with its 4-layer filtration system designed to remove the unwanted minerals and prevent it from mixing with the mist. The filtration system is important for those who prefer to use tap water instead of distilled or purified water when topping up their cool mist humidifier.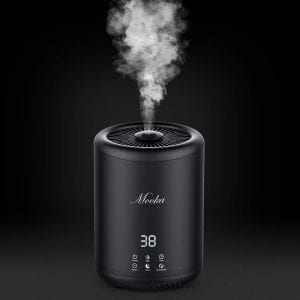 We found the Mooka humidifier to be really quiet, which gives it a slight advantage over the other humidifiers we've tested. Mooka's low noise level makes it a perfect fit for any nursery.
Suggested pair:
Get yourself a reliable indoor thermometer to help you accurately measure the humidity and temperature in your room. Keep your humidity levels between 30-40% to get the most out of your humidifier.
Watch the Mooka Cool Mist Humidifier here:
Features:
4-layer water filtration
Built-in sensor and controls
Quiet mechanism
Touch controls
---
Pros
Water filtration system
Easy to clean
Humidity sensor
Stylish design
Cons
Needs proprietary filter
Small tank capacity (4 liters)
---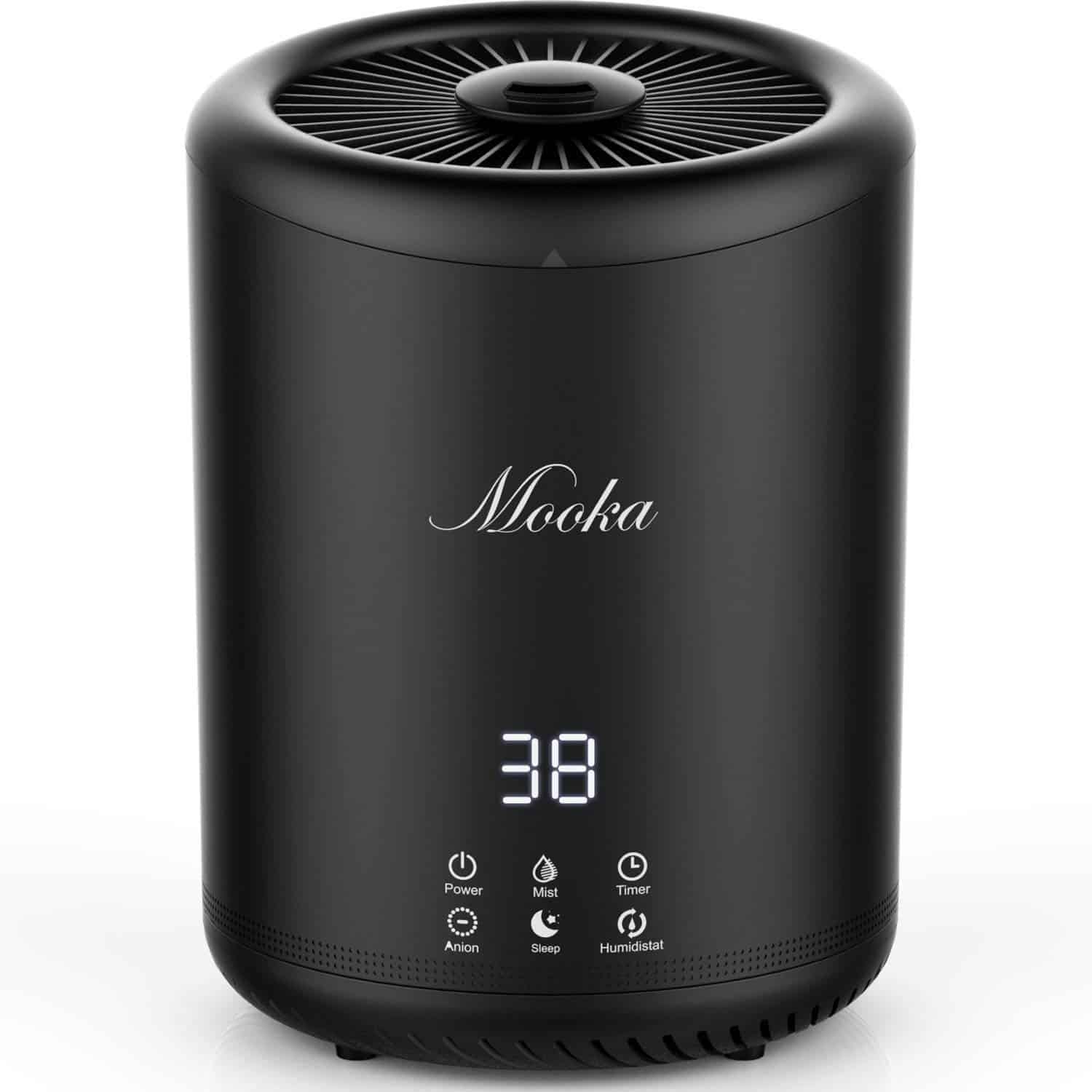 06
KOIOS Ultrasonic Cool Mist Humidifier With 3 Adjustable Mist Settings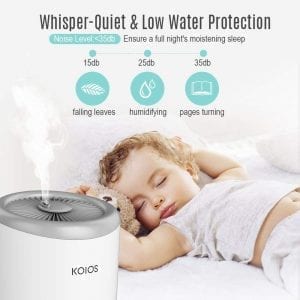 The KOIOS Ultrasonic Cool Mist Humidifier is a versatile humidifier that you can use in your home office or nursery. Its water tank can hold up to 4 liters of water, which can last for up to 12 hours in just one top up. It also features a durable filter, built-in humidity sensor, and an LED display that allows you to control the humidity level with touch controls.
Best of all, the KOIOS Ultrasonic Cool Mist Humidifier is housed in a visually-appealing all-white case that should blend in perfectly with any interior design, including nurseries and home offices.
Features:
Top-fill water tank
LED display
Touch controls
Humidity sensor
---
Pros
Elegant design
Lengthy service time
Durable filters
Cons
Small water tank
Low-power output
---
07
VicTsing Single House Humidifiers with Smart Humidity Monitor & Timer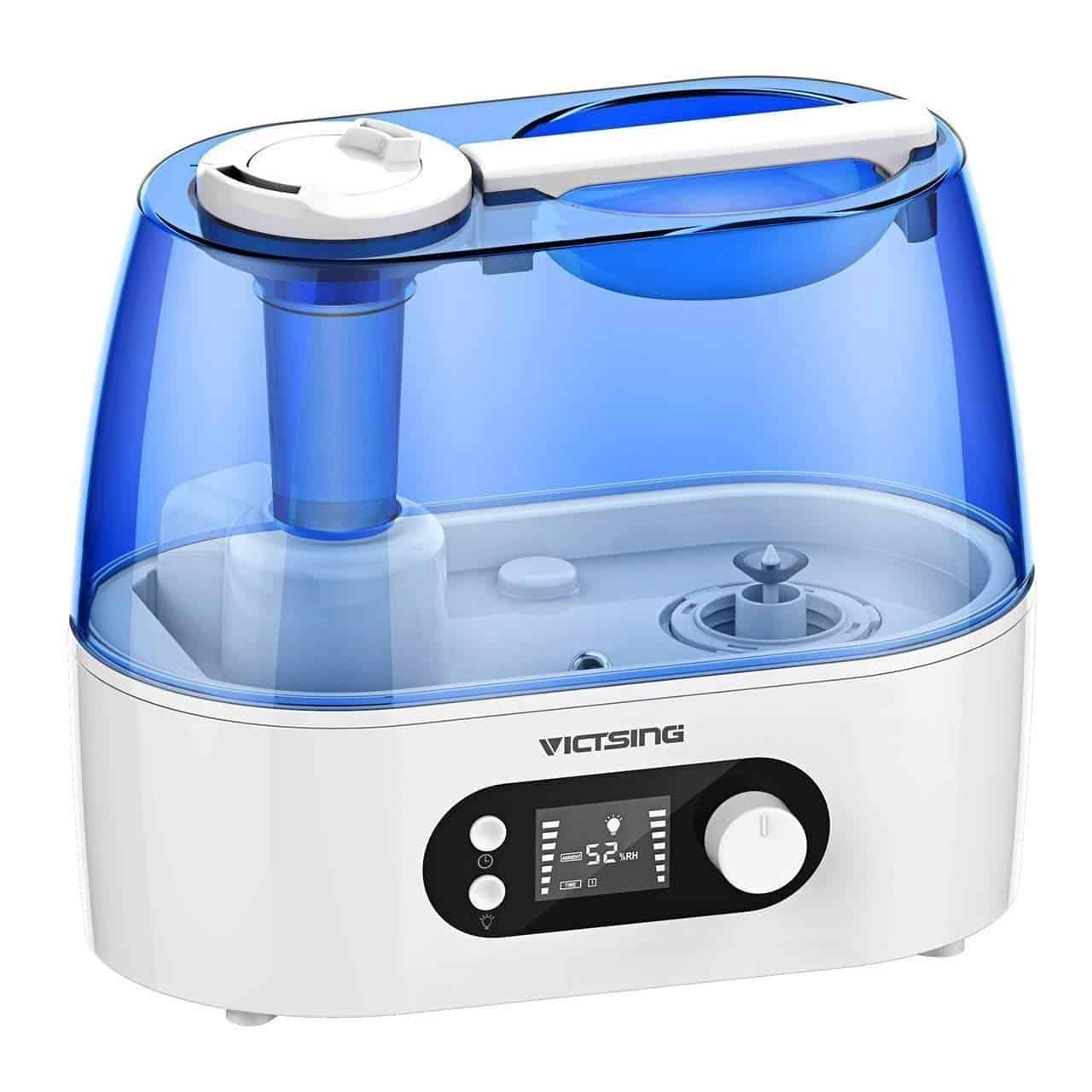 Your baby will definitely get a good night's sleep with VicTsing's Single House Humidifiers. It has ultra-quiet operations that allow your baby to enjoy a peaceful night's sleep. On top of that, it also has an informative LCD screen display that shows the indoor humidity and other controls.
Best of all,
The changing night light is captivating, even for us adults. We can only imagine how mesmerizing it could be for babies. Its night light makes it a great accent piece while making the room healthier and safer.
Watch the VikTsing Single House Humidifier in action here:
Features:
Blue night light to help your baby sleep
Automatic shutoff mechanism
Equal mist distribution
---
Pros
Beautiful night light
LCD screen display
Dual nozzles
Powerful vapors
Cons
Requires proprietary filter
Small tank capacity (3 liters)
---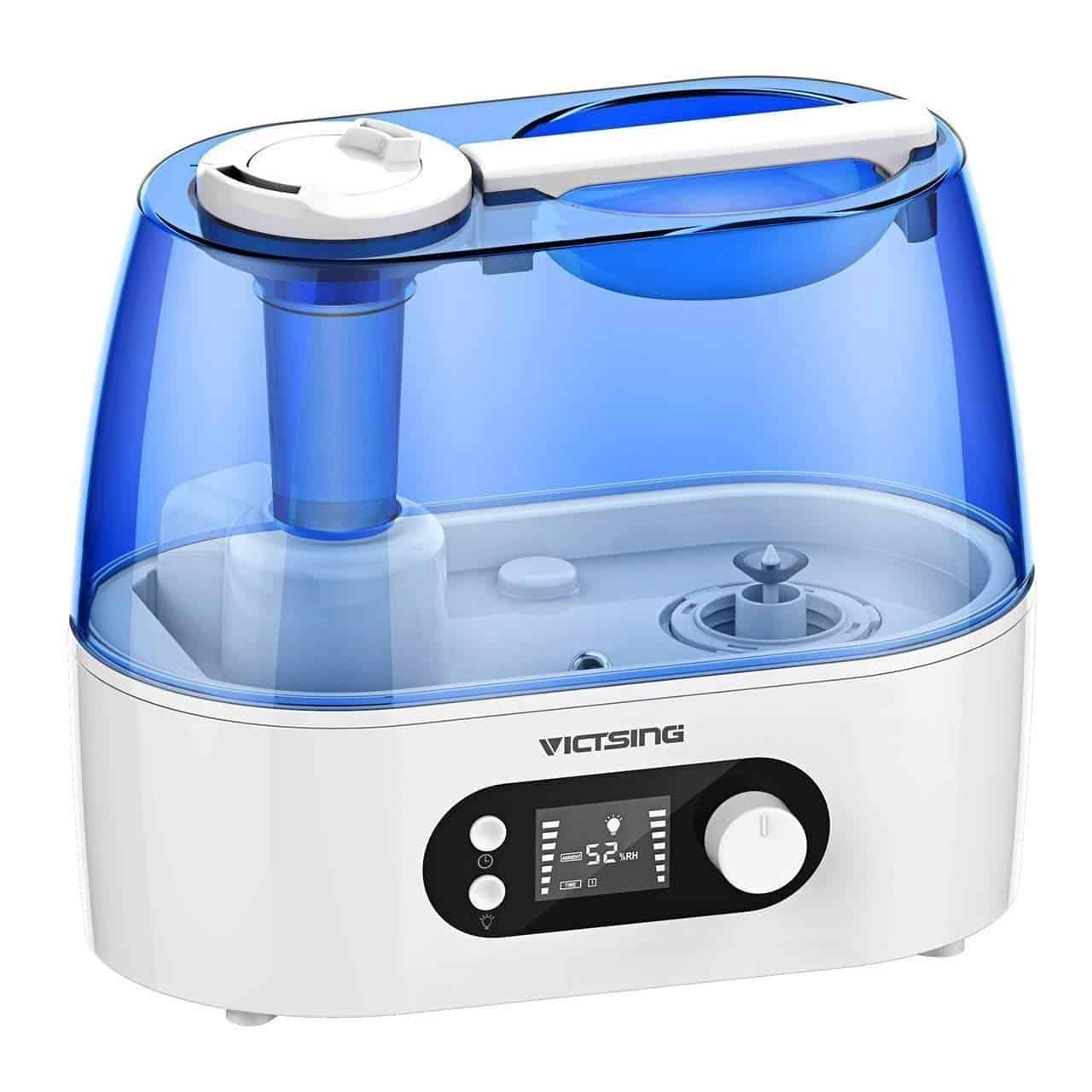 08
Bartnelli Ultrasonic Cool Mist Humidifier with Ultra-Quiet Operation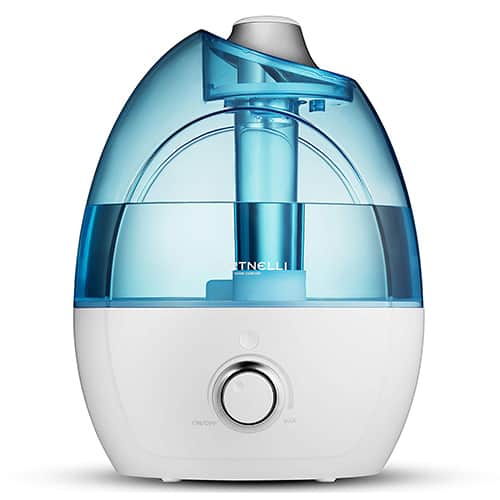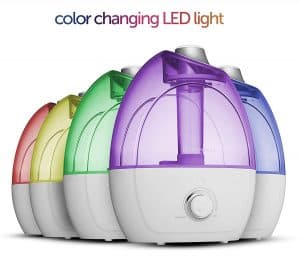 Need a humidifier that's just right for your nursery? The Bartnelli Ultrasonic Cool Mist Humidifier might just be what you're looking for.
The Bartnelli Ultrasonic Cool Mist Humidifier is powered by a low-profile motor that uses less power and water to operate. It works best in smaller rooms, and due to its low-profile motor, its 3.5-liter capacity is enough to keep it running all-night-long.
Best of all,
Having a small water tank makes it ultra-portable. There would be times when you'd want to move your baby's crib from one room to another, and having a portable humidifier just makes the task easier.
Features:
7-light night light
Adjustable humidity
Easy to clean
Bartnelli Ultrasonic Air Humidifier user manual.
---
Pros
Ultra-quiet operation
Lengthy service time
Beautiful night light
Cons
Limited water tank
Uses proprietary filters
---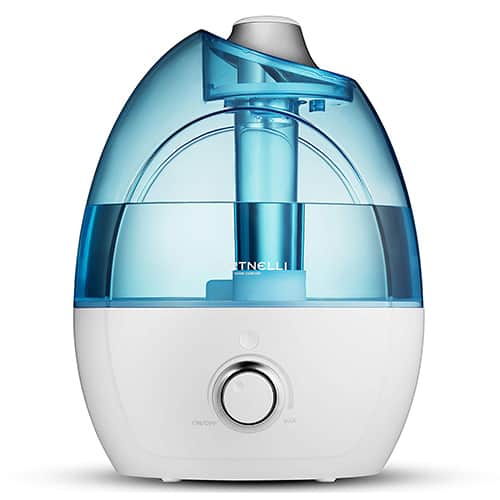 09
MistAire XL Ultrasonic Cool Mist Humidifier for Large Rooms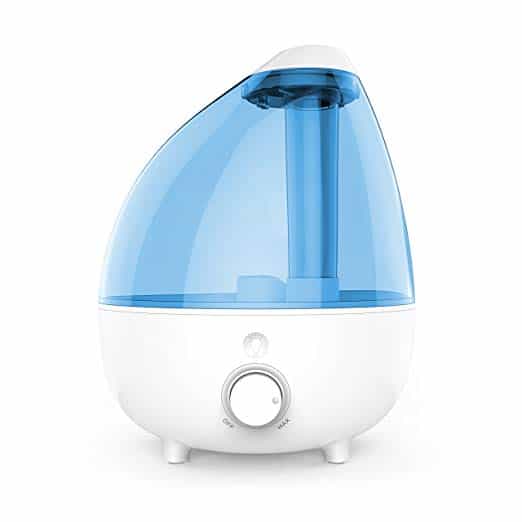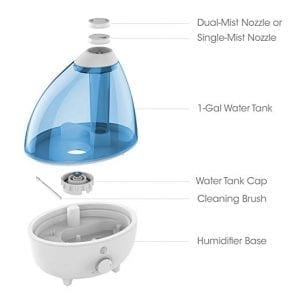 The Mistaire XL Ultrasonic Cool Mist Humidifier does everything you expect your humidifier to do. It has a powerful motor that can cover up to 500 sq. ft. of space, and it has a water tank big enough to keep it running for the entire night.
What's more,
The Mistaire XL Ultrasonic Cool Mist Humidifier comes with a 5-year warranty, which gives you the peace of mind that your humidifier is built to last.
Did you know that?
Many of the humidifiers we came across in our research have issues concerning water leaks. The 5-year warranty is a surefire selling point for those who want a truly reliable product that will last for years.
Features:
Nightlight
Quiet mechanism
---
Pros
Elegant design
Soft night light
Variable mist control
Cons
Uses proprietary filters
Limited water tank (1 gallon)
---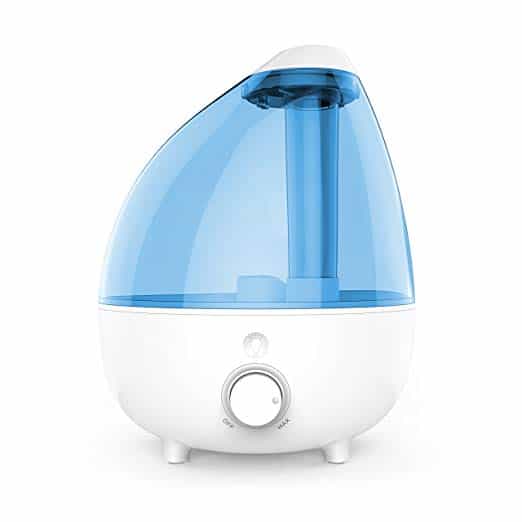 10
TaoTronics Cool Mist Humidifier
TaoTronics' Cool Mist Humidifier has all the basic features covered – it works silently, it lasts for hours, and it has a large water tank. It even features a built-in timer and sleep mode, displayed in a functional LED display.
    On the other hand,
Due to its boxed design, many users have found it difficult to clean the water tank to get rid of white dust. If you're concerned about cleaning the device, just use distilled water to fill up the tank and reduce the buildup of white dust.
See the TaoTronics Cool Mist Humidifier in action:
Features
Functional filtration system
Medium-sized water tank
LED display
Sleep mode
---
Pros
Lengthy service time
Adjustable vapor
Built-in filtration
Cons
Bulky design
Uses hard-to-find proprietary filter
---
Humidifier Proper Use and Maintenance Guide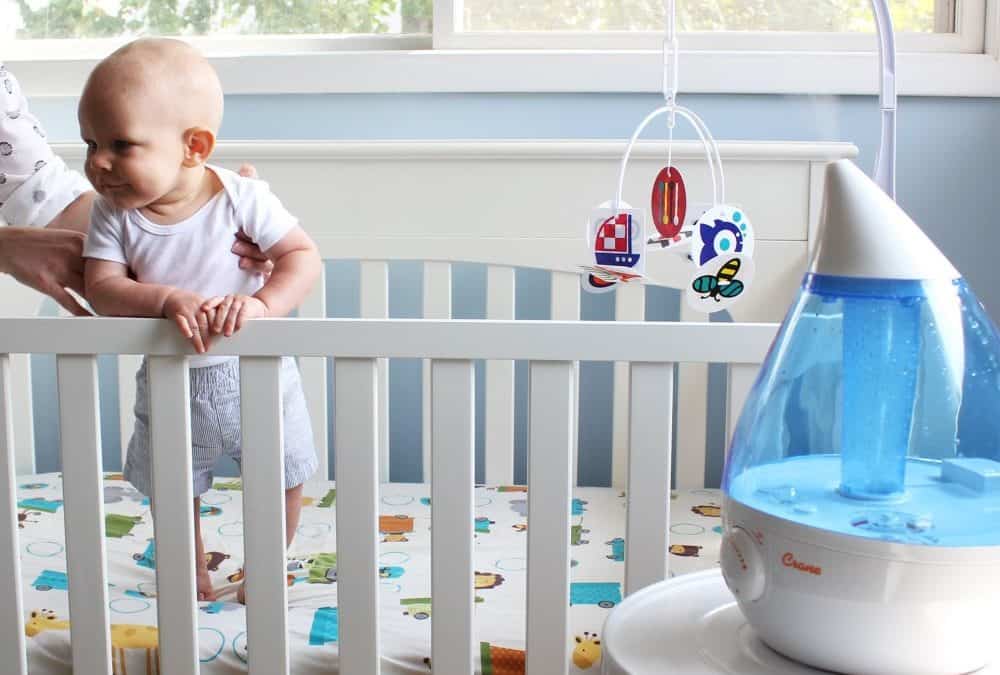 Humidifiers are fairly straightforward devices. To make the device work, all you have to do is pour water into its water tank, and switch the device on.
Simple enough, right?
Humidifiers aren't as durable as you might think, and it requires a little bit of TLC now and then. But for a device that's constantly in use for an average of 12 hours daily, humidifiers are relatively low-maintenance and durable.
Here are a few practical tips and tricks we've learned while researching for the right humidifier for babies:
Use only distilled water.
Whether you're using a warm or cold mist humidifier, you'd be better off using distilled water when filling up your humidifier. Tap water is full of minerals, which get filtered when you run your humidifier. The mineral buildup, often called "white dust" can be seen in your humidifier's reservoir or motor. Using distilled water will reduce the amount of white dust that accumulates on your humidifier.
Top-up water regularly
Humidifiers need a constant refill of water to continuously run for hours. Most humidifiers have a tank that can hold enough water to run for at least six hours. Most humidifiers have an automatic shut-off feature to prevent damage to your humidifier, but to be sure, refill your humidifier's water tank before the water runs out.
Let your humidifier rest
Humidifiers are often used for long hours at a time, a good sign these devices are built to last. However, you would need to let the device rest after using it, before starting it up again. Prolonged use without shutting the device off could easily wear off the components of the device.
Clean your humidifier regularly
The dirt and white dust buildup could make your humidifier bring more harm than good. White dust and dirt can become airborne if the water tank isn't regularly cleaned. Make sure to clean your humidifier at least twice a month to prevent the buildup of white dust, dirt, and reduce the growth of mold and mildew in the water tank.
Empty water tank before storage
When water becomes stagnant, it becomes a breeding ground for bacteria and fungi. If you plan on storing your humidifier, make sure that your device is perfectly dry. Empty the water tank and pat the insides down with a paper towel.
Check for leaks regularly
Almost all humidifier water tanks are made of plastic. No matter how good the material is, plastics are prone to cracks and leaks. Always check your humidifier for any signs of leaks. If you detect any leaks, check for any loose contacts. If you don't see any, contact the manufacturer for a possible warranty claim.
Keep humidity within recommended levels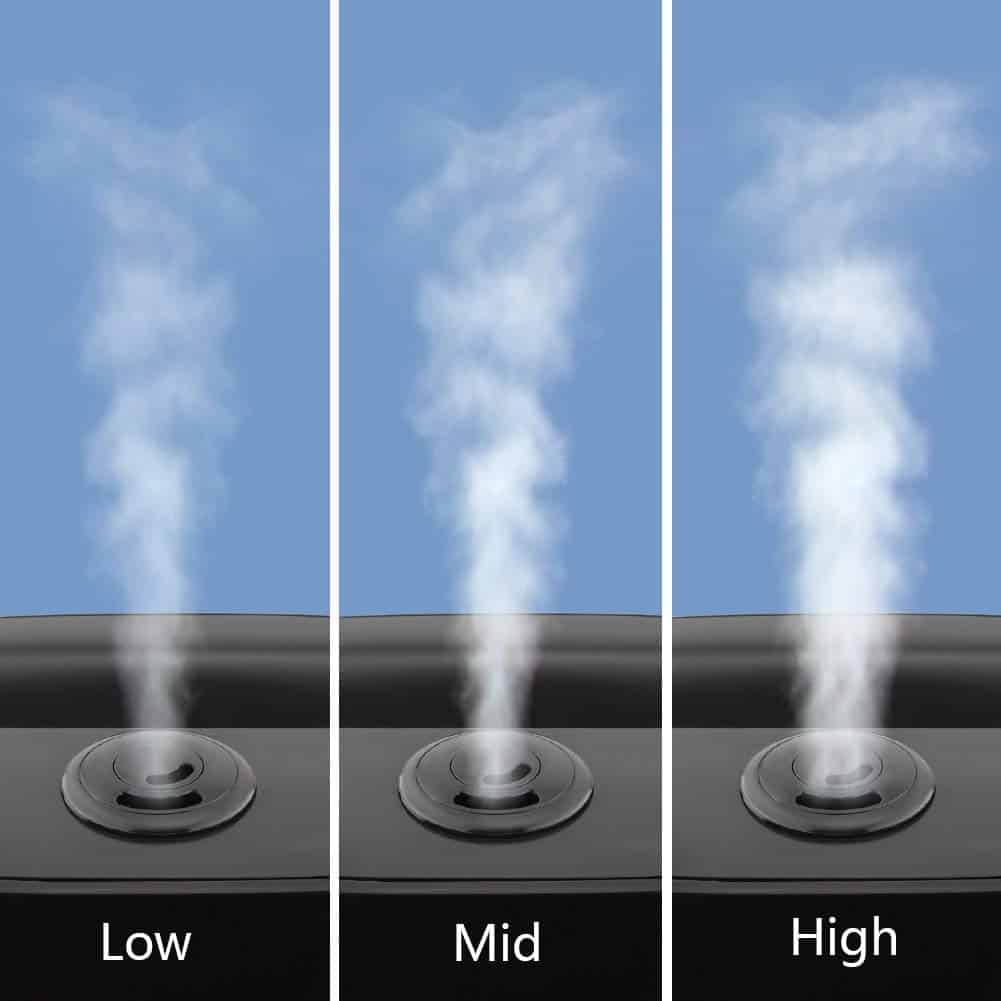 Many of the humidifiers we featured in this list have built-in LED displays that show the relative humidity in the room. Make sure that the humidity ranges between 30 to 45 percent to prevent too much moisture, which can create a breeding ground for fungus and bacteria.
Humidifier maintenance isn't particularly complex, but it's a task that needs to be done regularly to protect your baby's health. Here's a quick guide to help you maintain your humidifier in tip-top shape:
Regular cleaning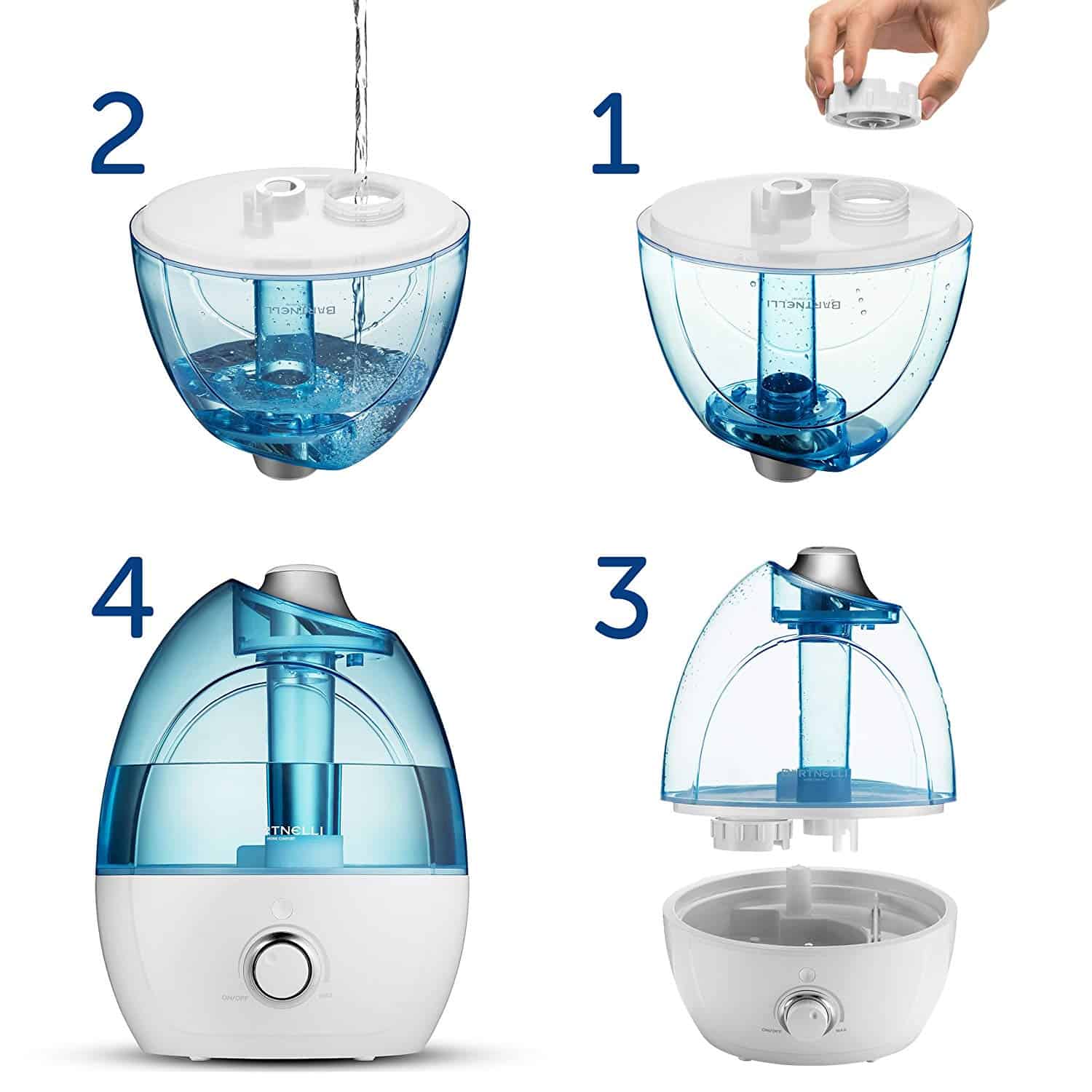 A humidifier isn't a device that you need to clean daily; if you regularly use your humidifier, all you need to do is wipe the water container down with a clean, wet cloth to reduce the buildup of white dust and dirt. If you use your humidifier for at least 4 hours a day, manufacturers typically recommend that you clean your humidifier every week to maintain its optimal performance.
General cleaning
If you haven't cleaned your humidifier for a month, it may be time for a more thorough cleaning process. After a month's use, your humidifier would have a significant buildup of white dust and dirt, and you would need to loosen it up with vinegar. Spray white vinegar inside the water tank to get rid of the white dust, dry it off with a paper towel, then spray a 1:1 mixture of bleach and water to kill bacteria and fungus and to get rid of the smell of vinegar.
Storing your humidifier
As discussed previously, you would need to empty the contents of the water tank to prevent bacterial and fungal growth. Clean the humidifier with a 1:1 mixture of bleach and water prior to storage. Bleach kills bacteria and stops the growth of fungus. Spray the bleach mixture inside the water tank and dry it off with clean paper towels.
The Bottom Line
Using humidifiers is one of the most affordable ways to help your baby cope with the complications brought by dry air. Like any device that's worth using, it just needs a little bit of your attention to use properly and maintain. In any case, using the best humidifier for babies shouldn't be too difficult.
Nevertheless,
Your baby's health and wellness should always be your number one priority, and with the right humidifier, you can help protect your little ones from a lot of health problems.
Here's our top pick: