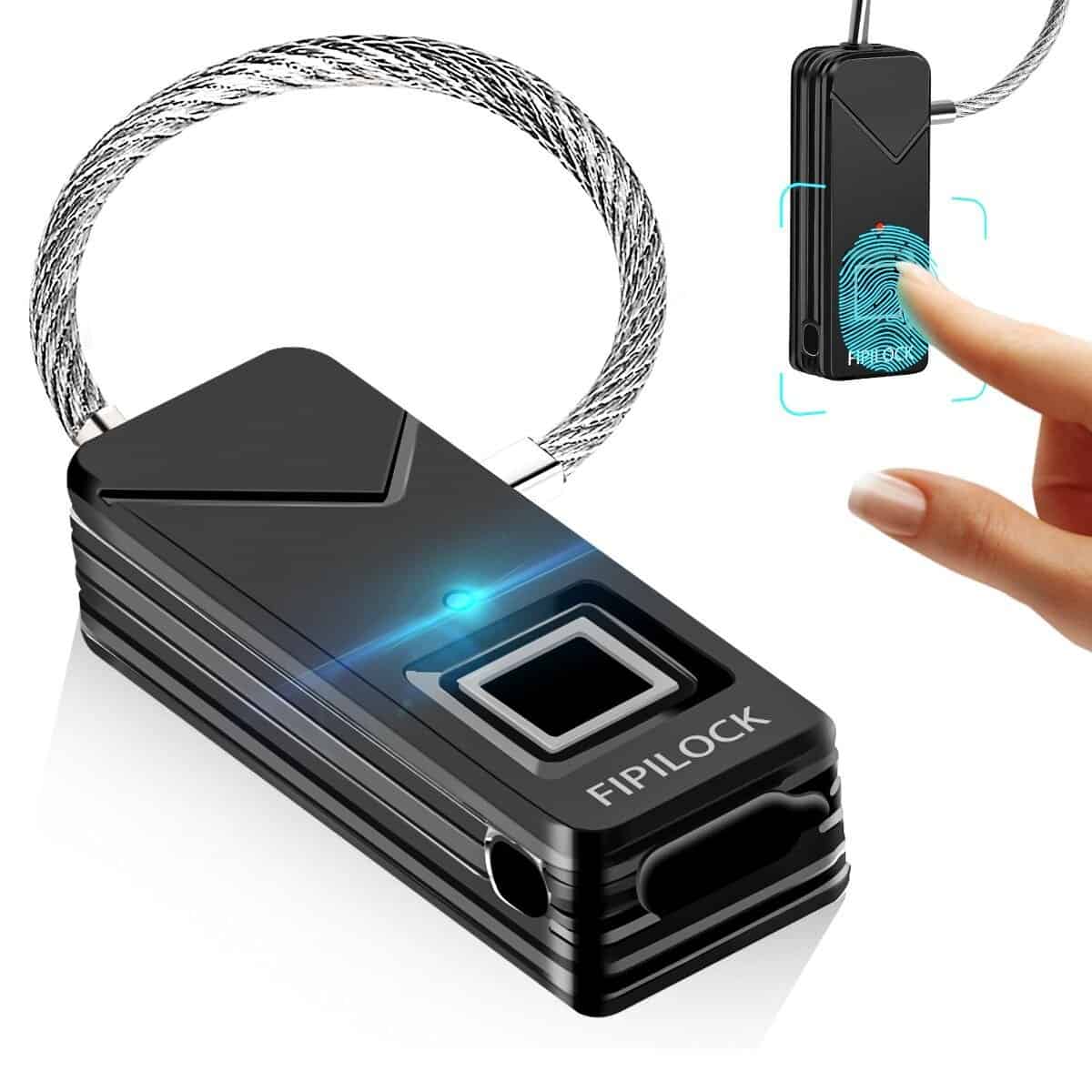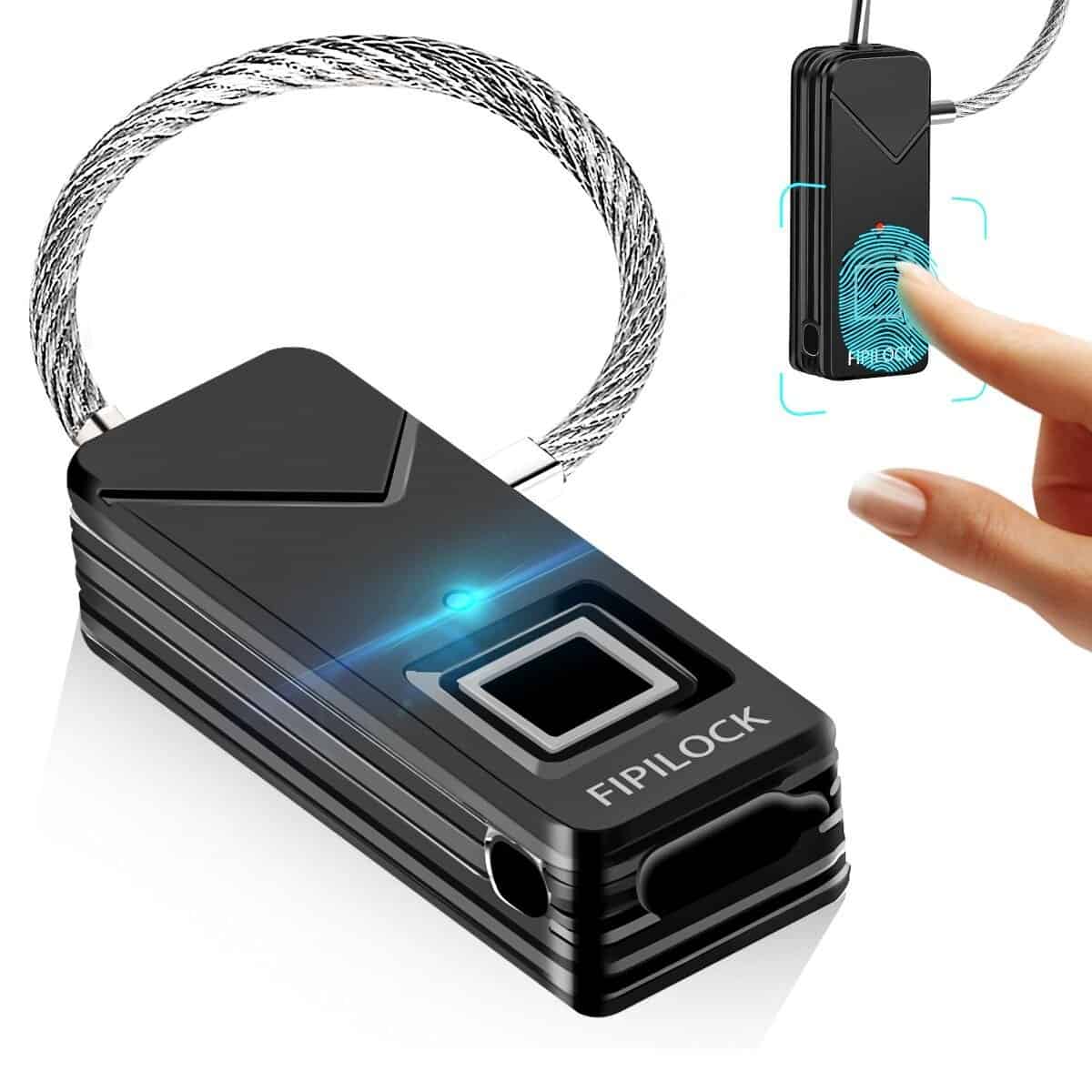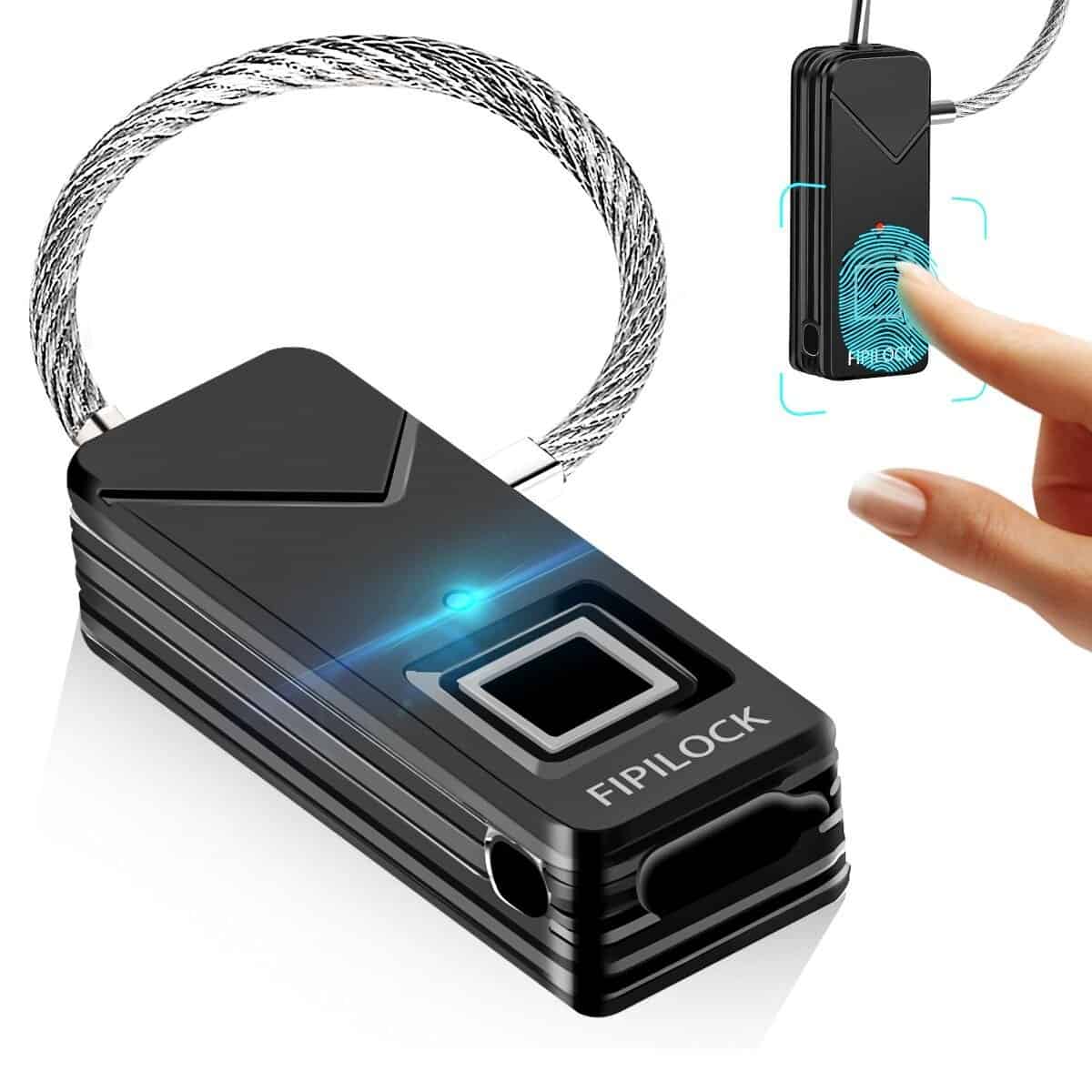 Portable Fingerprint Padlock [Review 2020]
If you often forget your passwords, we have good news – you can't really forget your finger! And this padlock enables you to keep your stuff secure by featuring fingerprint recognition. It's perfect for suitcases, bags, golf bags, etc. Just press it for a second and it's unlocked! Easy peasy!

Features
Available in silver or gold

No keys or passwords needed!

Stores 12 fingerprints
Dimensions
4.4 x 3.1 x 1.4 inches

4 ounces
Thieves can guess your pin code, by nobody can guess your fingerprint!
Outsmart these dumb stupid criminals with a padlock with a difference – it is opened by your fingerprint.
Unless the thief has stolen your fingers, there's no way they're taking off with your bike. And if they've stolen your fingers your bike is probably the last of your worries – go to a hospital! Get your bloody hands stumps treated first, then call the police!
It's almost like those retina scanners they have in sci-fi movies. We're living in the future, people! It's now! We've arrived!
So keep your personal belongings protected by one of the most personal things possible – your fingerprint.
Also good products
" items="4"]