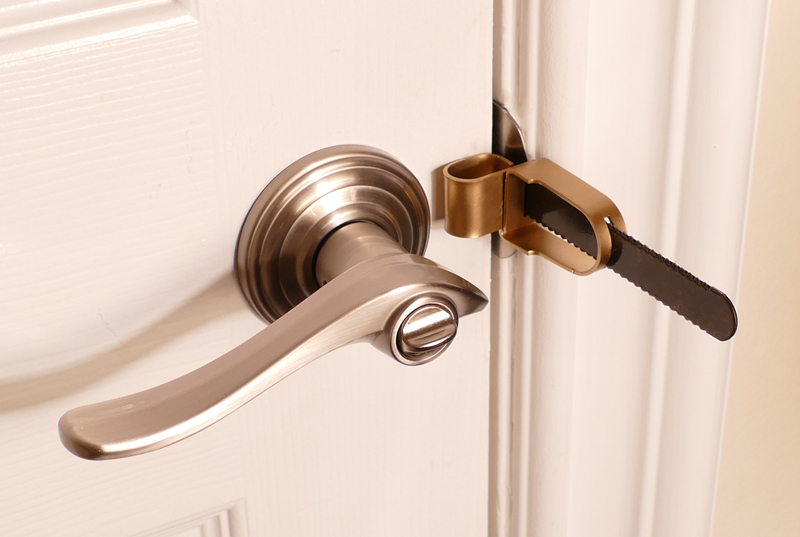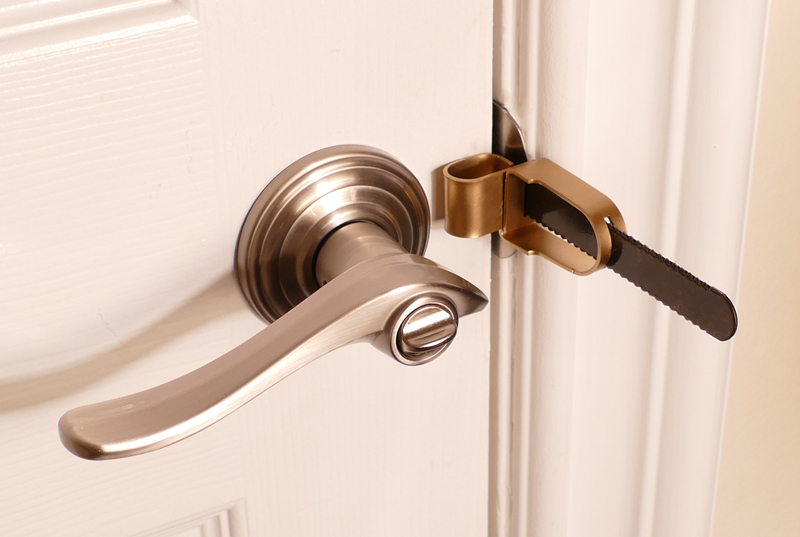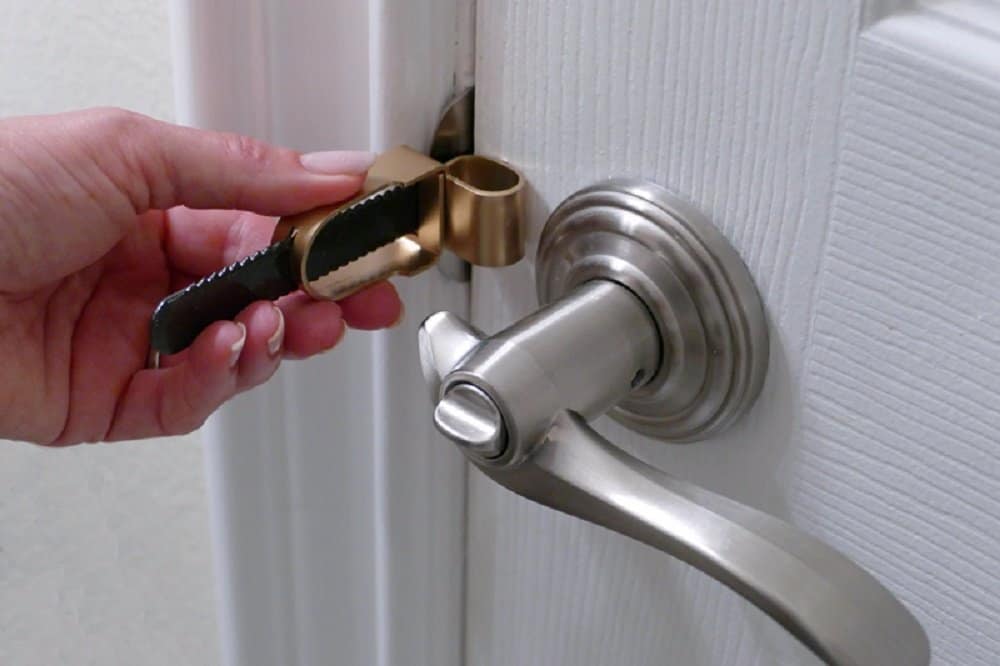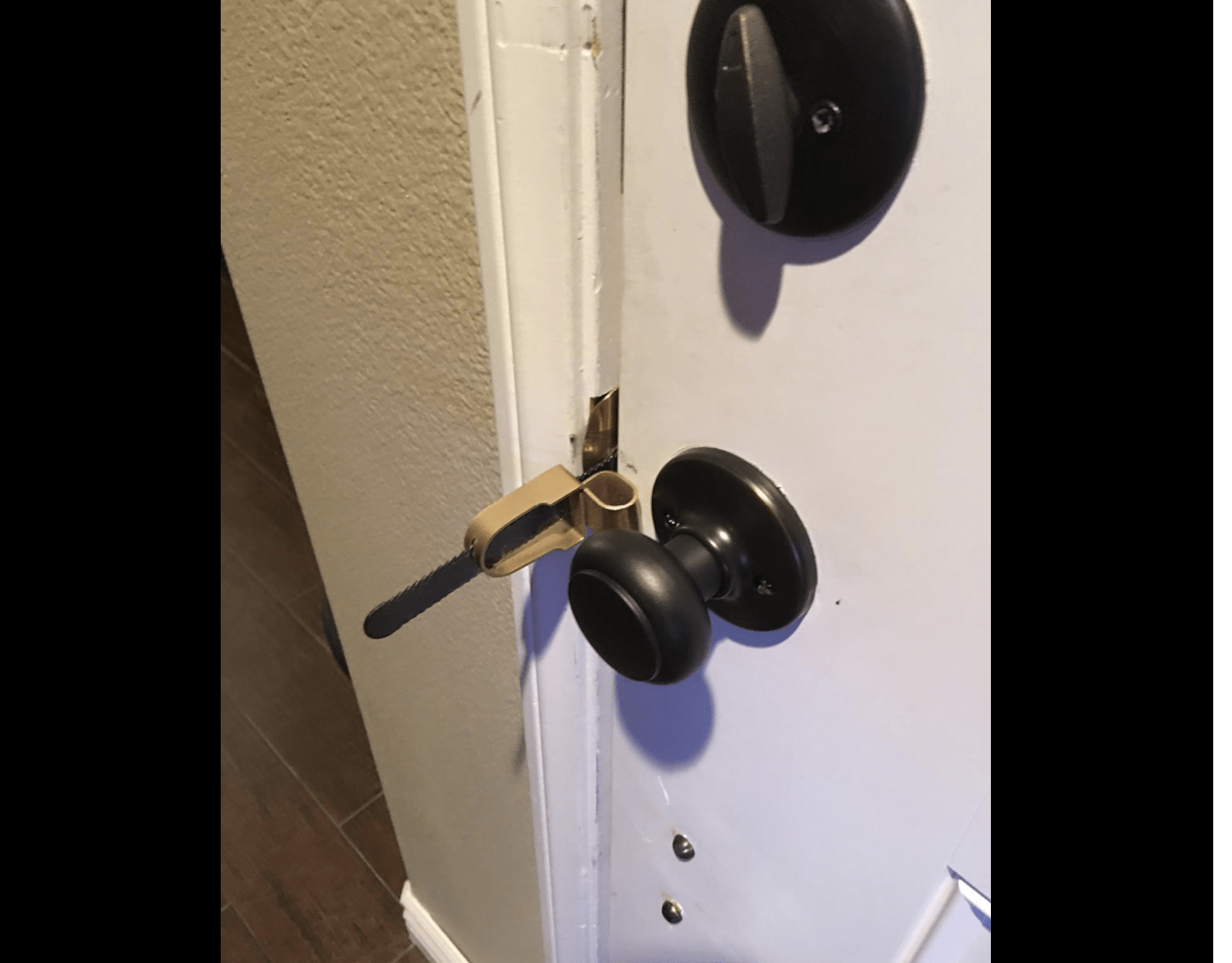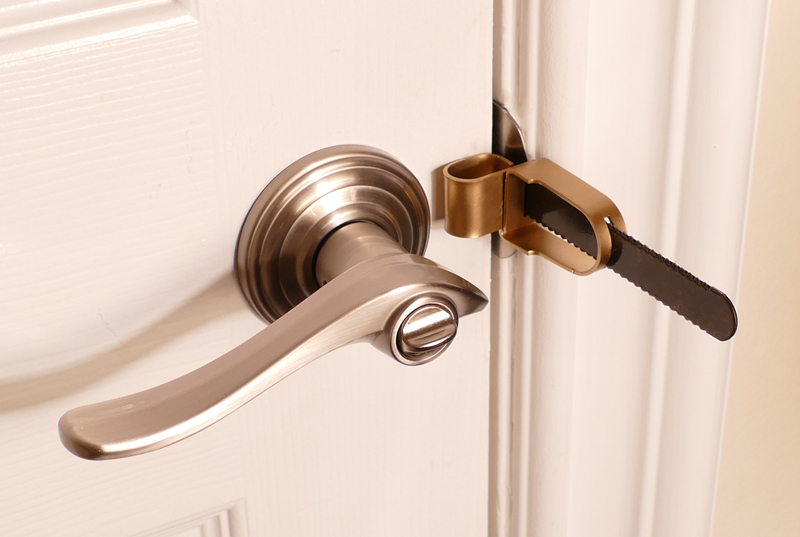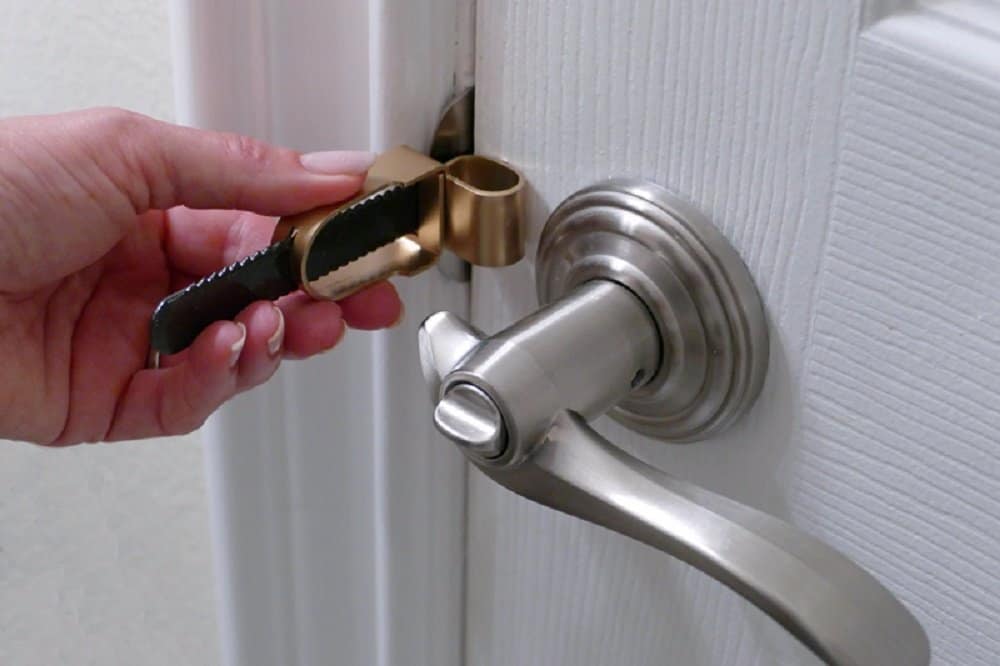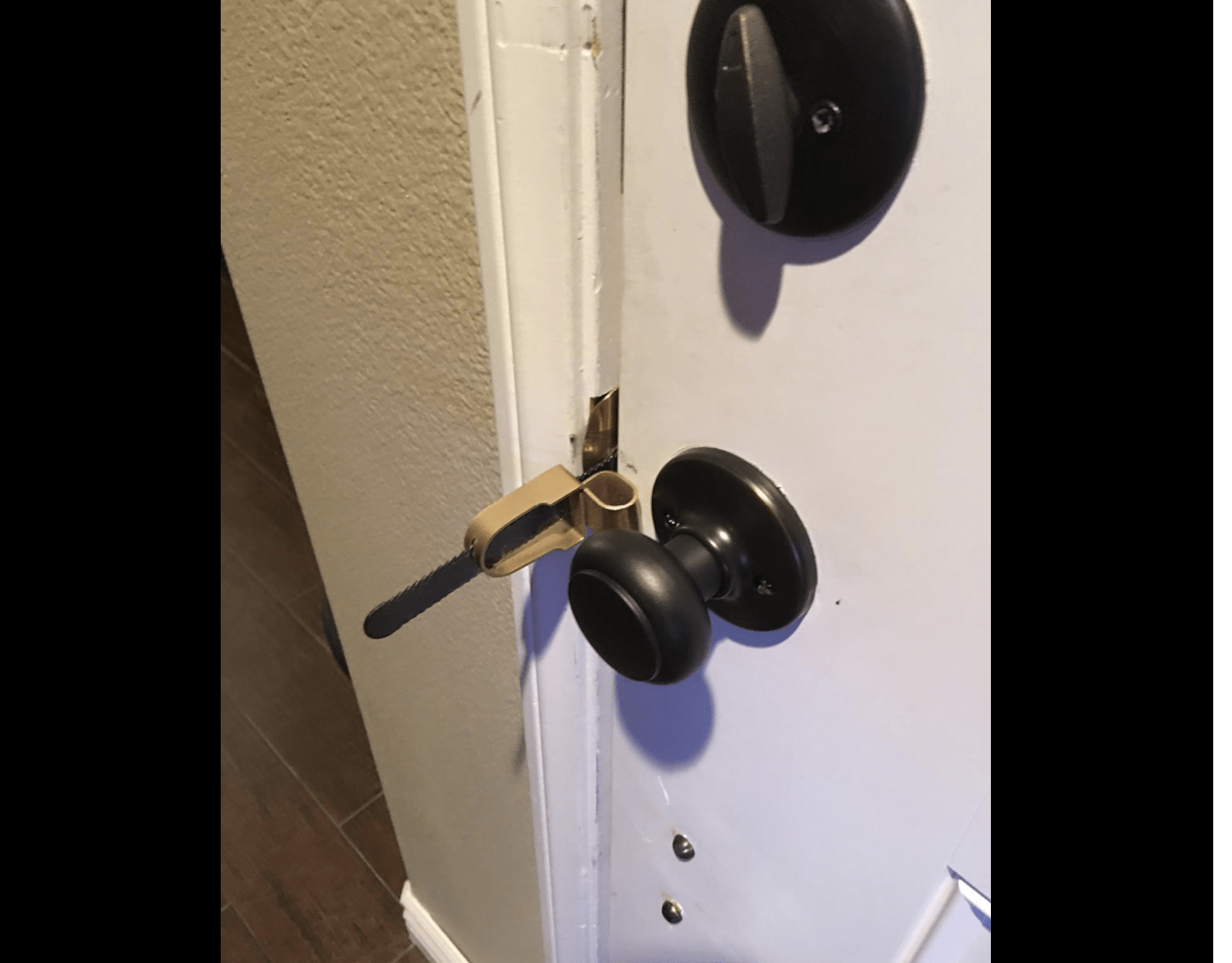 Portable Travel Lock [Review 2020]
There's no place like home, right? Well, this sturdy travel lock allows you to take it with you wherever you go, at least in terms of safety. Installing it can't get any easier, and even if you're in the habit of packing light, know that two regular pens would take up more space.

Features
Brass plated

Adds a lock to any door

Easy to set up

Made in USA
Dimensions
5 x 0.1 x 1 inches

2.4 ounces
Lock up your door-ters!
This is a portable travel lock that will leave you feeling secure. It's as if you've got your own private security guard standing outside your door shooing baddies away.
The lock works with any standard door, and is easy to place. It's much easier than getting a locksmith in. It's much cheaper than having a locksmith travel around with you to change the locks on every door you want shut.
Even Dora the Explorer couldn't find her way through the door you've locked with this. More like Door-Nah the Explorer.
And when you're done, it all comes apart easily, ready to lock the next door you want to lock at your next destination.
Also good products
" items="4"]