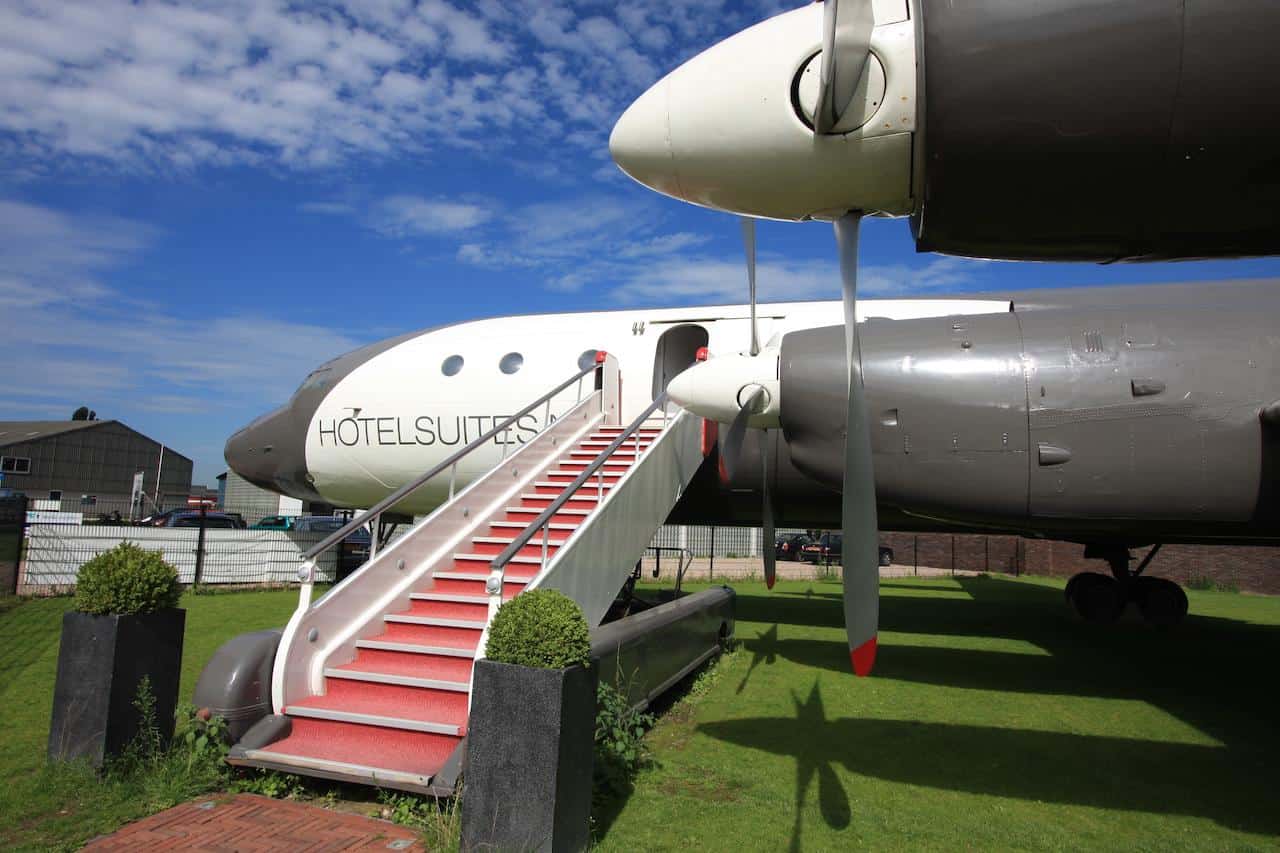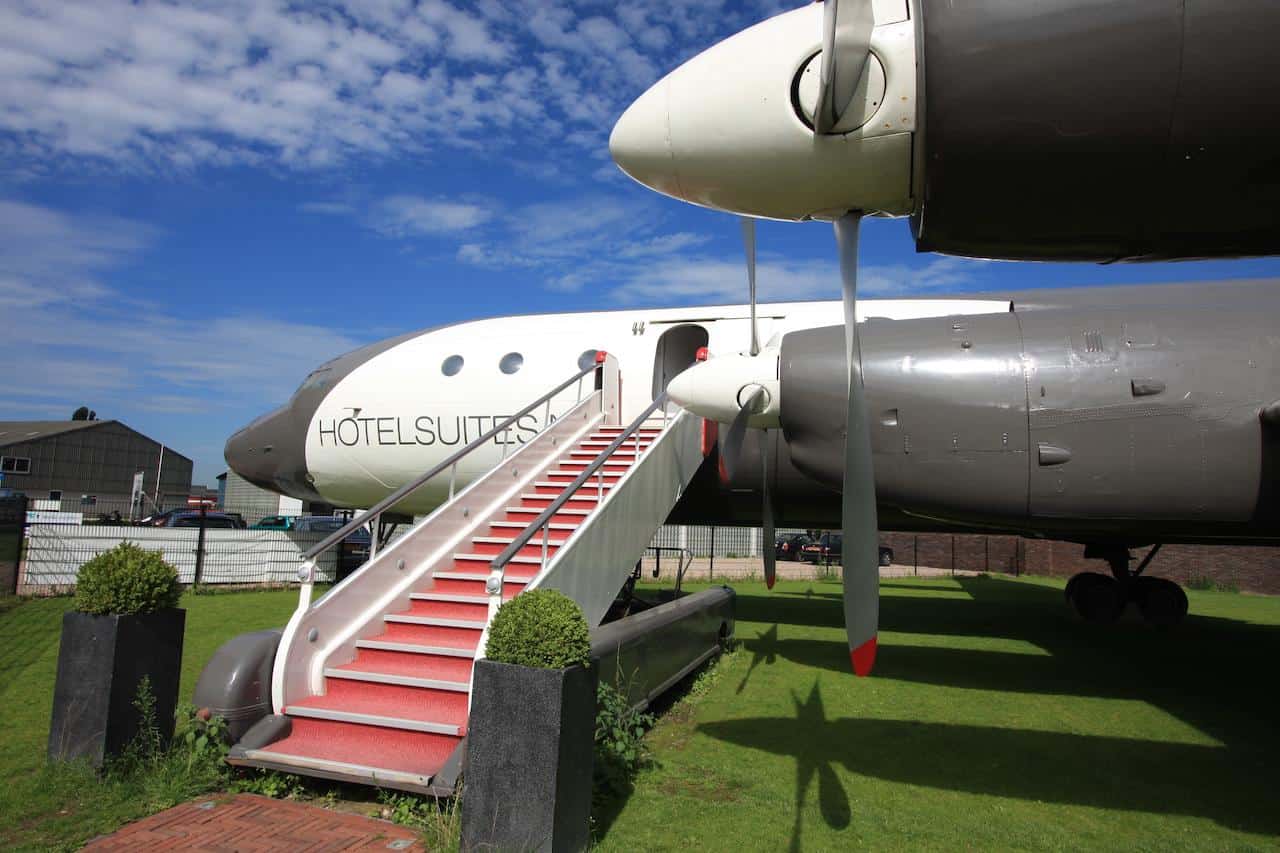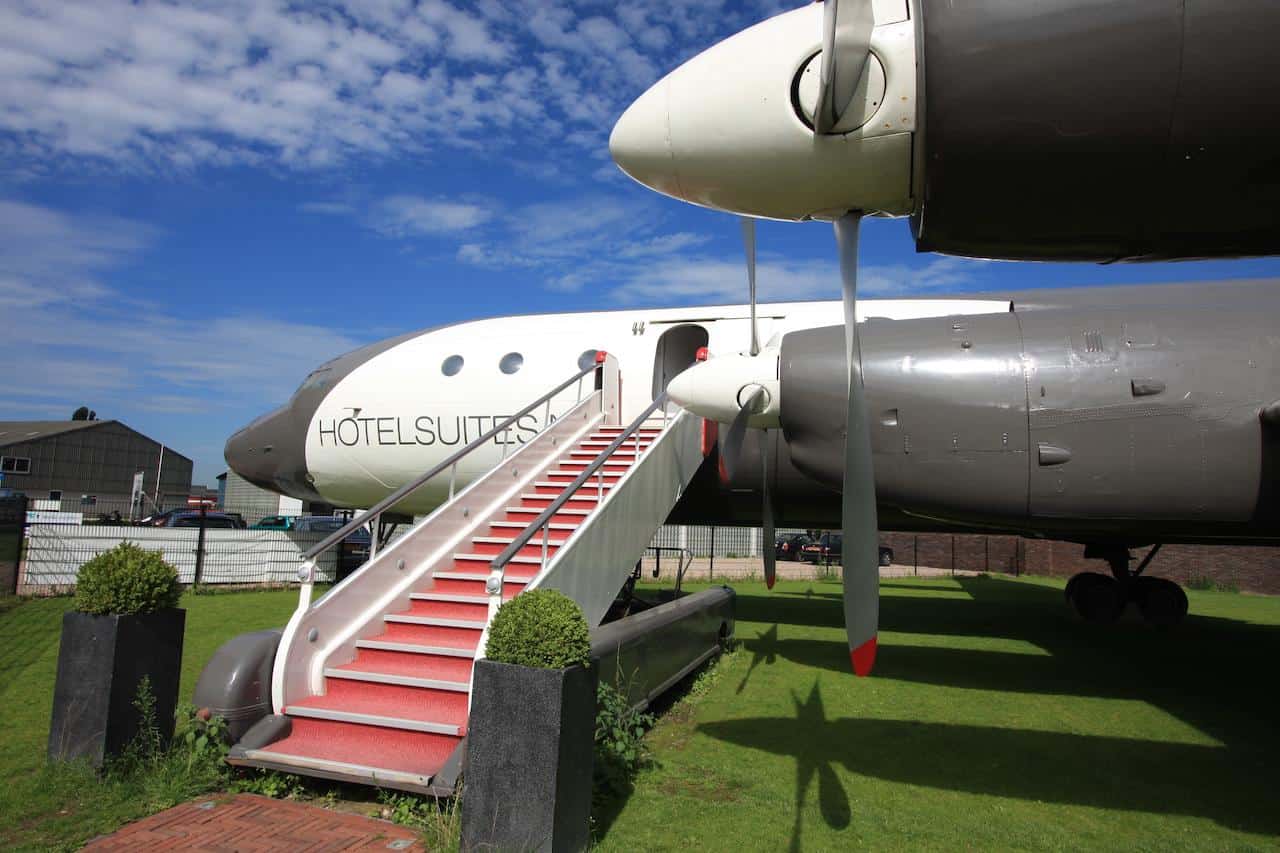 Vliegtuigsuite Teuge [Review 2021]
This unique aeroplane suite still has a fully-equipped cockpit and boasts a luxurious bathroom with sauna, shower and spa bath. The raised terrace at Vliegtuigsuite overlooks Teuge Airport's runway.
Features
Free WiFi  

Sun terrace   

Hot tub/jacuzzi   

Sauna
Now boarding, all flights to dreamland!
This is a hotel aboard an aeroplane. You know, like THE QUEEN would stay in.
The Netherlands is built lower than the sea level, so what safer hotel to be in than one that can float away when the levees eventually give way.
The plane has been fully restored and decked out with all the amenities. I don't know if you get your own flight attendant, I'll follow that one up and find out for you.
The Netherlands is also called Holland and they speak Dutch. It's worth climbing aboard this flight just so you can find out what THAT's all about.
So fly over to Holland, then go sleep in a plane for a while.