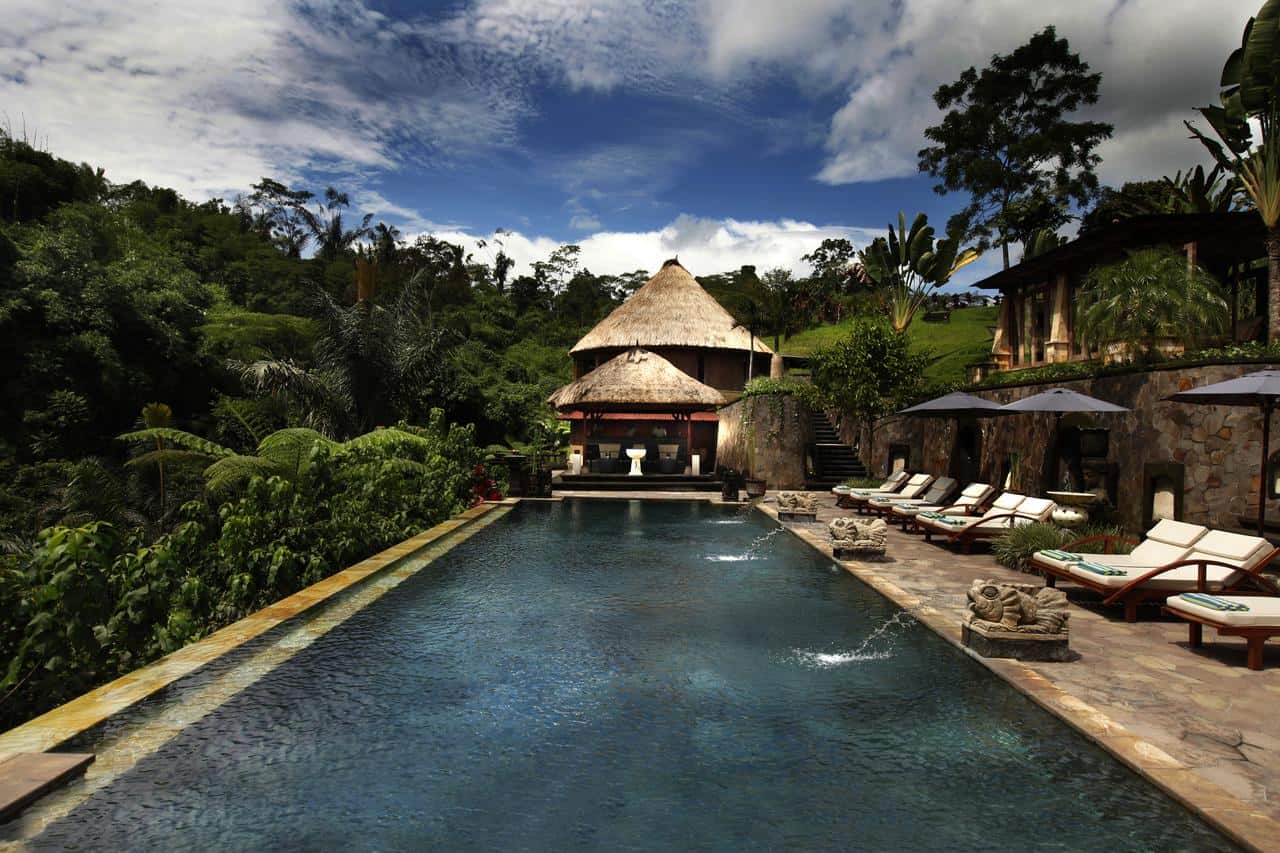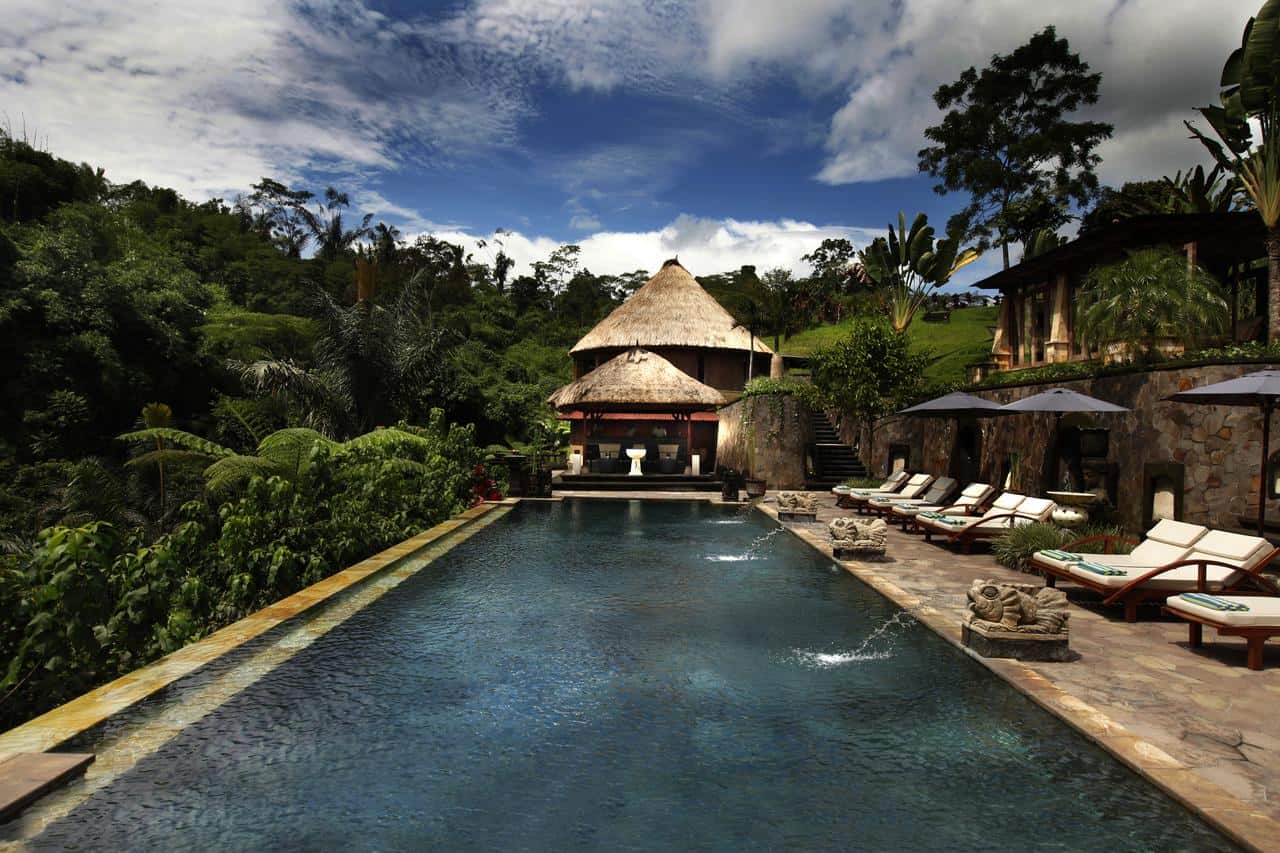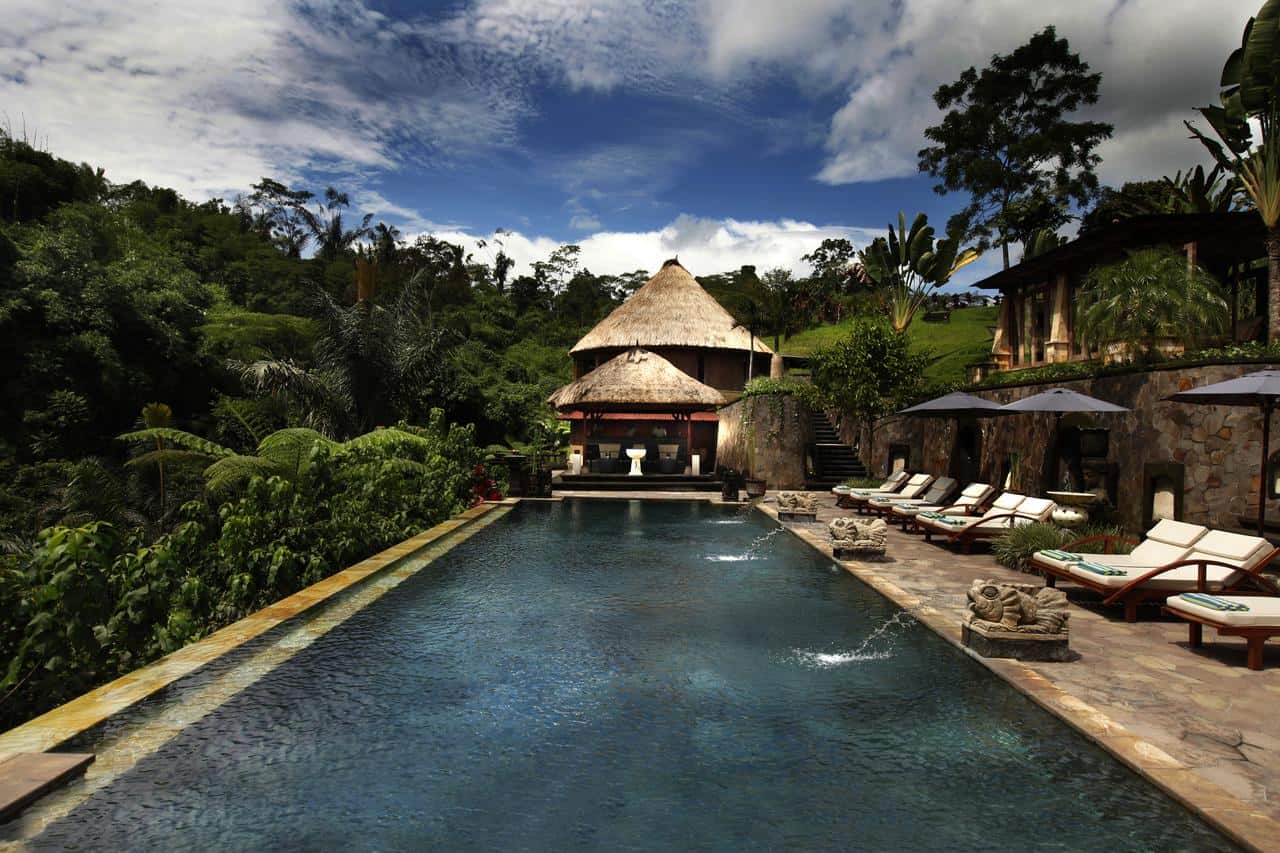 Bagus Jati Health & Wellbeing Retreat
Situated in hillside gardens and surrounded by tropical forests in Ubud, Bali, Bagus Jati Health & Wellbeing Retreat offers spacious villas and a free shuttle service to Ubud's town centre twice daily. The property has its own waterfall, swimming pool and 2 yoga bales facing a tropical forest.
Features
Fitness centre

Spa and wellness centre

Swimming pool

Hot tub/jacuzzi

Free wifi
Indonesia has a lot going for it. I love me some Beef Rendang. That's from Indonesia. But when I've eaten too much Beef Rendang there's only one place I want to go to recover… Bagus Jati Health & Wellbeing Retreat.
You can swim in the pool, you can do yoga, you can sleep, you can check out their waterfall.
Yeah, they've got their own waterfall. It must be great being able to bring that up in conversation. "Hey, how's your waterfall going? Oh, you DON'T have one? I do, I just presumed everyone else had one as well".
Bali has got to be the coolest place to visit in the world. It's family-friendly, and the food is amazing. Let's all go, shall we?