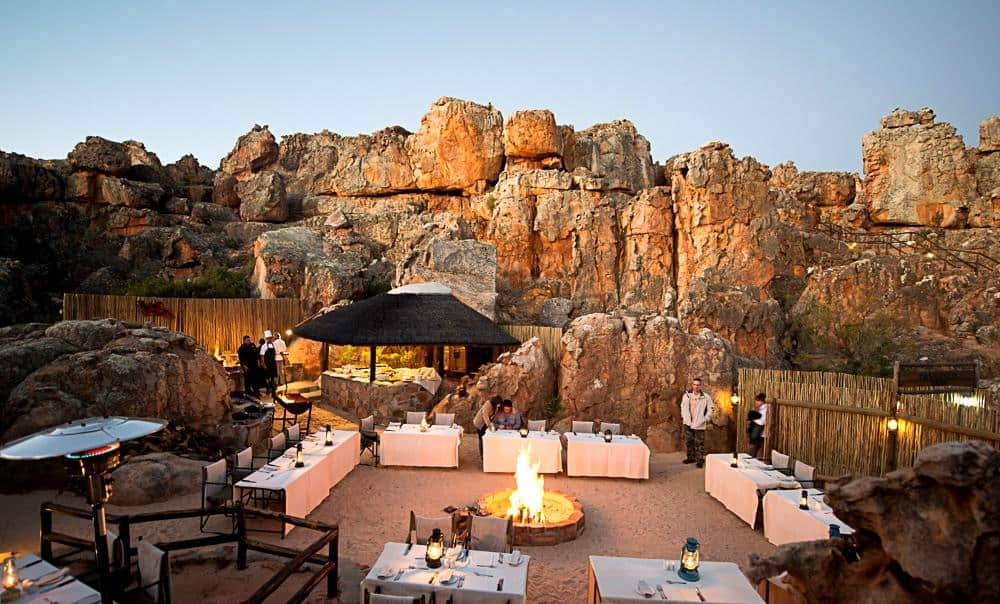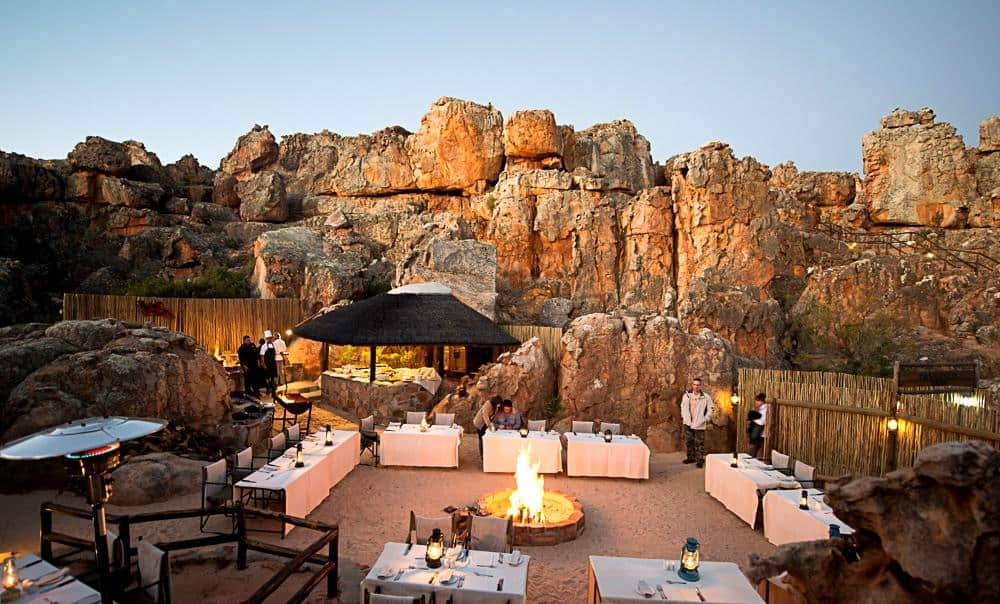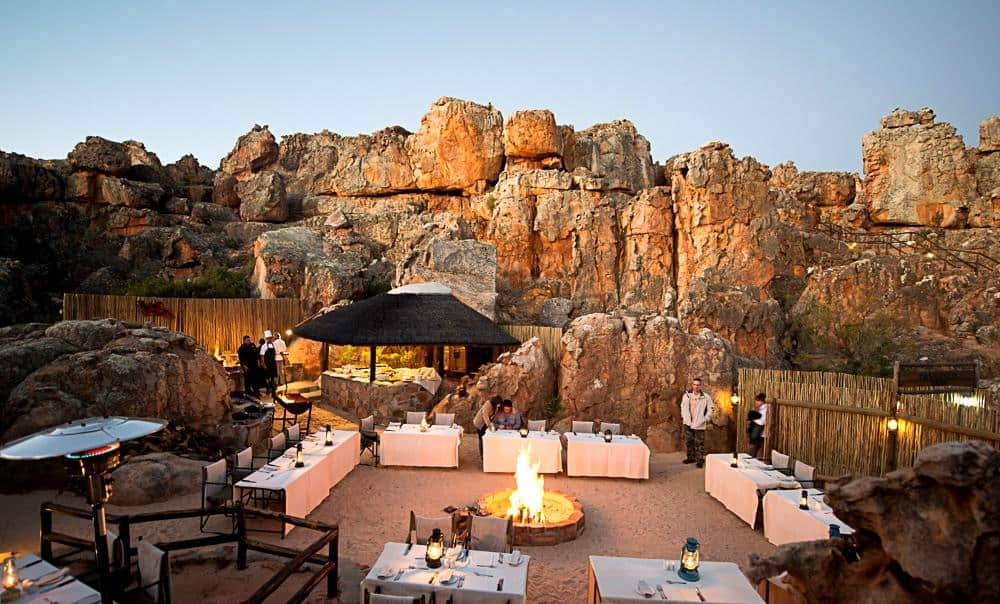 Kagga Kamma Nature Reserve
Nestled within the Cederberg Mountains, Kagga Kamma Nature Reserve features an outdoor swimming pool, restaurant and spa.
Features
Luxurious caves and thatched-roof bungalows

Air conditioned

Breakfast buffet

WiFi

Bar and Lounge area
South Africa is a beautiful country full of character and charm and people whose accent is quite funny.
South Africa as a country has given us so many great things: CAT scans and heart transplants come to mind, but then there's the Kagga Kamma Nature Reserve.
It's a bit like a desert, a bit like a nature reserve. You'll feel like you're eating beans in the Old West. Take your guitar along and twang out some cowboy tunes.
This is a resort where you can get back to nature, while also getting pampered and preened. I'm not sure if green is a word you can use for humans, but I like the sound of it so it's staying in.
And speaking of staying in. This is a great place to stay in.