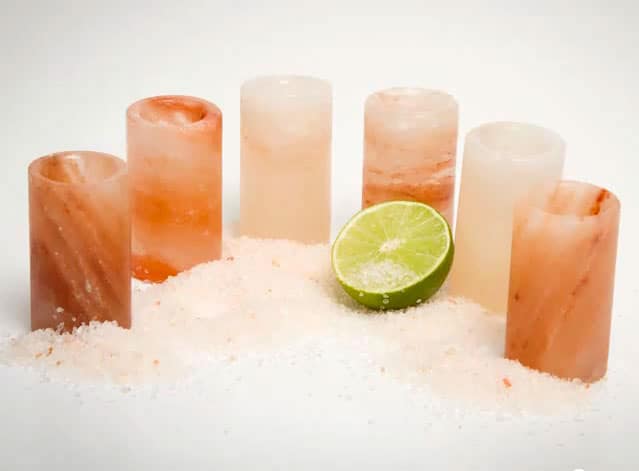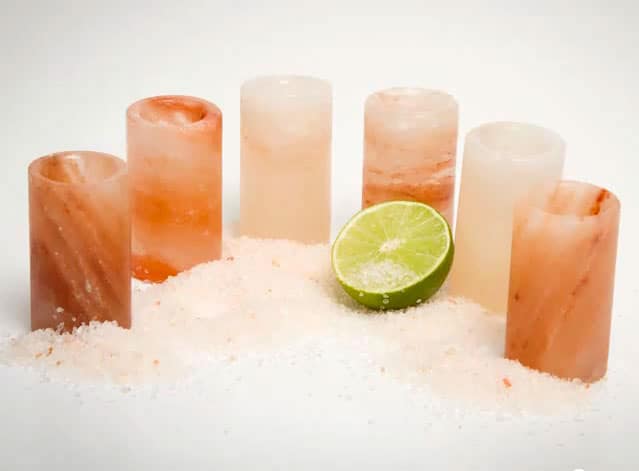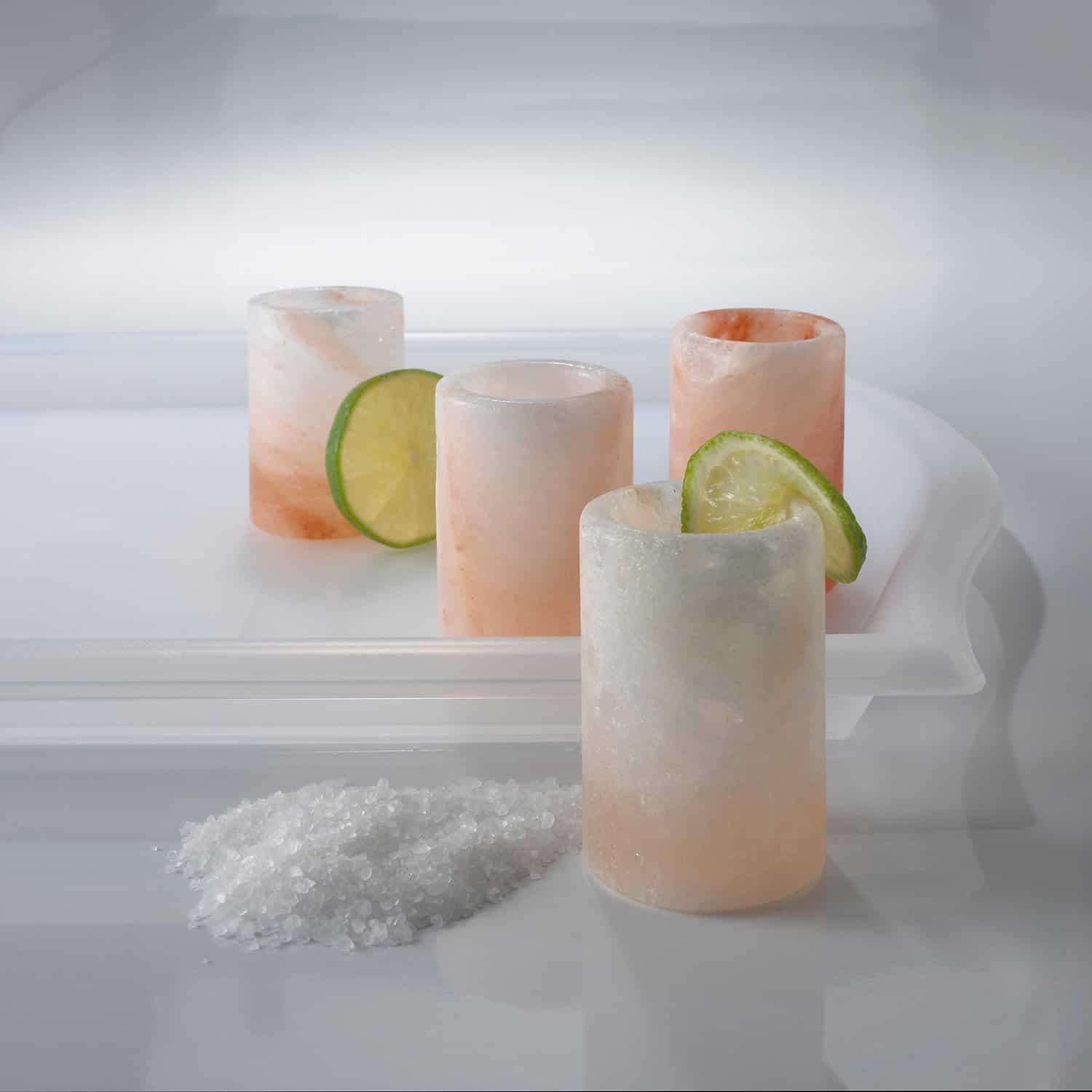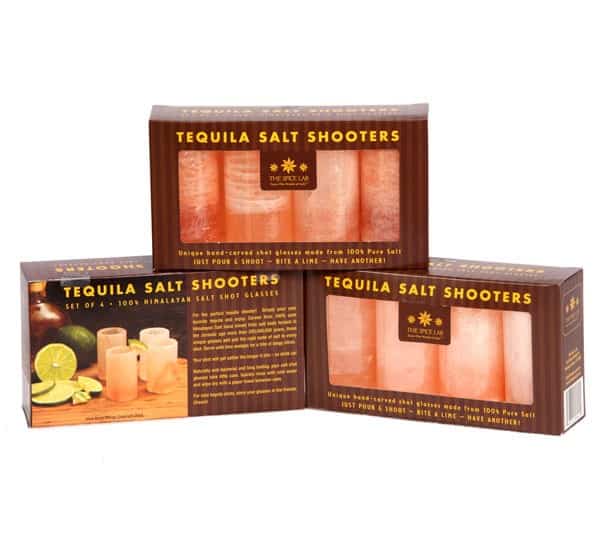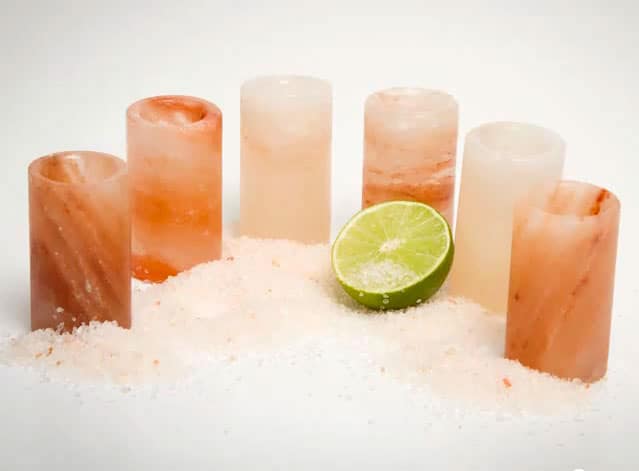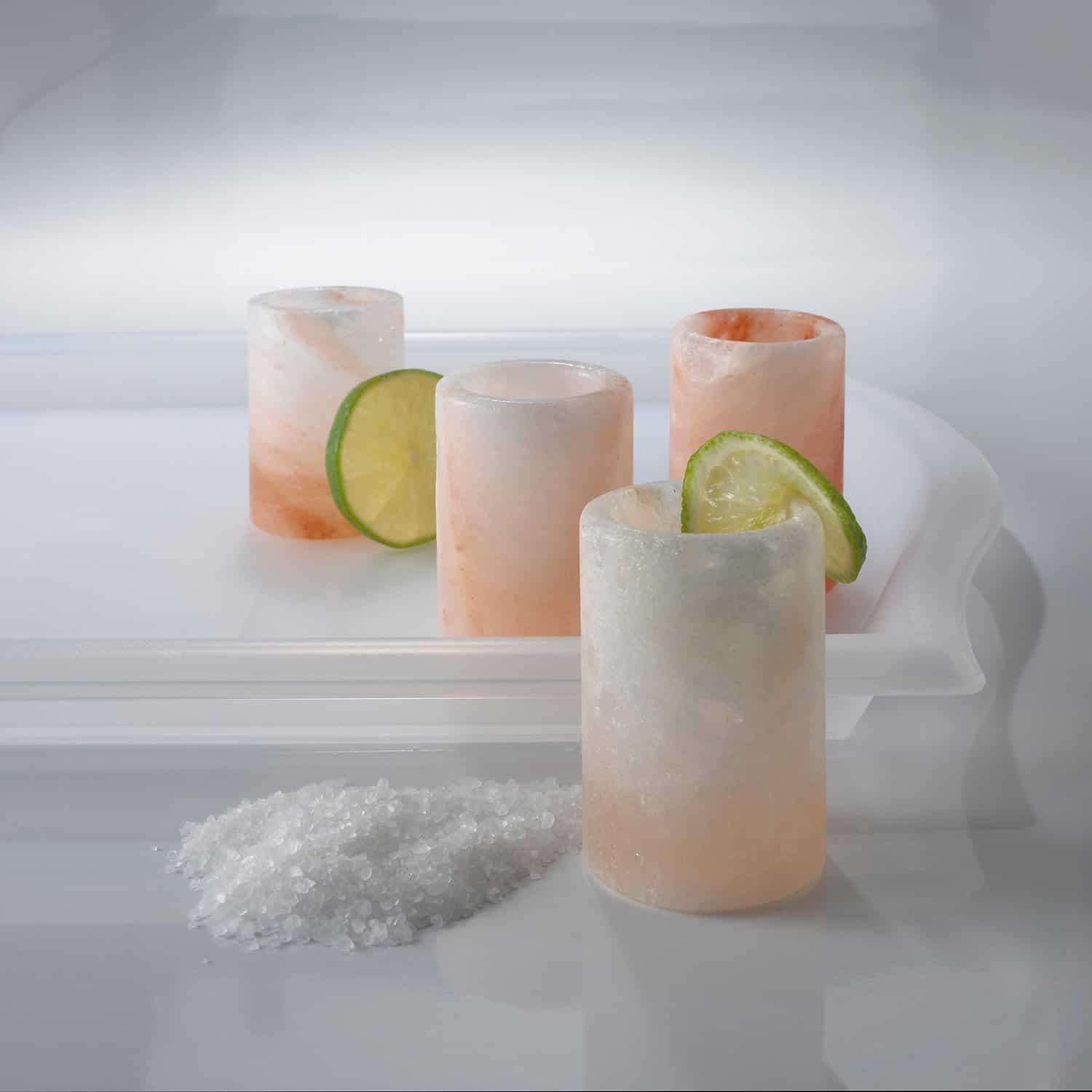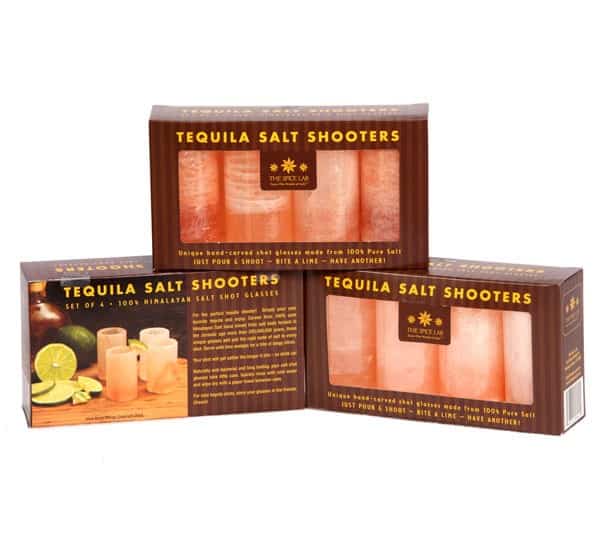 Himalayan Salt Shot Glasses [Review 2021]
Don't you hate having to deal with messy table salt when drinking tequila? Presenting the amazing Himalayan salt shot glasses which will add some healthy salt to your drink! Just remember to add some lime and let the party begin! These glasses are great to look at and easy to clean and maintain.

Features
Premium Himalayan pink salt

Great for tequila shots

100% Salt, no additives
Dimensions
3-inch tall

Capacity: 1.2 ounce
Don't you feel fancy when you have a drink with salt around the rim? I know I do. But that's a thing of the past. These shot glasses are MADE OF SALT.
And not your run-of-the-mill, everyday Muggle salt. This is the salt Sir Edmund Hillary had when he summited Mt Everest. This is the salt that Chuck Norris uses. This is the salt that makes other salts give up their dreams because they'll never be as salty as Himalayan pink salt.
The great thing about Himalayan Pink Salt shot glasses is that when you look at them, they look like candle holders! So nobody will be trying to pinch off with your shot glasses and you'll always have them at hand.
If you pour a tequila and it's not salty enough, just wait! The salt slowly dissolves into the liquid, giving you the perfect salt to liquor ratio. It's as if Einstein himself invented it.
Also good products
Bestseller No. 1
Milliard 6 Pack Premium Himalayan Salt Shot Glasses,Pink Tequila Shot Glasses, Make Drinking Tequila Simple and Easy
Himalayan salt shooters are the ultimate expression of tequila affection with salty, complex flavors that are naturally transferred to your liquor of choice.
Hand-carved from a single salt block for stone-like rigidity and an exquisite flourish of rose quartz-like crystal translucence. Each makes a beautiful presentation piece.
With proper care and dry storage, each shot glass can last beyond 100 uses for many celebrations to come.
Each salt shot glass is 3in. tall with 2in. diameter and holds 3 fluid ounces. Pack of 6 shot glasses
GUARANTEED SATISFACTION: When you purchase Milliard, you can relax knowing you have a dedicated team of real people ready to help you with any questions or concerns you may have.
Sale
Bestseller No. 2
Bestseller No. 3
The Spice Lab Tequila Shot Glasses - Pink Himalayan Salt Tequila Shot Glasses - 4 Pack w/Tray - Just Pour, Shoot and Bite a Lime - Natural – Perfect for your Bar
FEATURED: These popular best-sellers considered one of the top party favors for adults as featured in InStyle, The Food Network Magazine and O, The Oprah Magazine. Our new, patented INSERTS solve the dilemma of too much salt in your Tequila unlike our competitors.
FUN WITH FRIENDS: The perfect Tequila shot. Bring this Himalayan shot glass set along to your next get together and watch the conversation flow and the party begin. These uniquely hand-made Himalayan shot glasses have the finely veined, translucent appearance of rose quartz and are carved from the finest quality, food grade Pink Himalayan salt.
EASY TO CLEAN: Pink Himalayan salt is a long-lasting, All these salted shot glasses require is just a little care to become your favorite party starter for years to come.
USE: These distinctive pink salts shot glasses for Tequila or bloody mary shooters or to serve individual sized appetizers such as gazpacho or ceviche without the worry of your drink or food getting too salty. They naturally add the perfect nuanced, salty note to your favorite Tequila. No need for messy table salt, just serve these Tequila-filled shot glasses with lime wedges for a bite of citrus tartness. For chilled Tequila shots, store your glasses in the freezer.
DO NOT USE IN THE DISHWASHER: The pink shot glass has an a surface that's easy to clean with a damp cloth or a wire brush. Allow 24 hours to completely dry between uses. It will dissolve in the dishwasher.