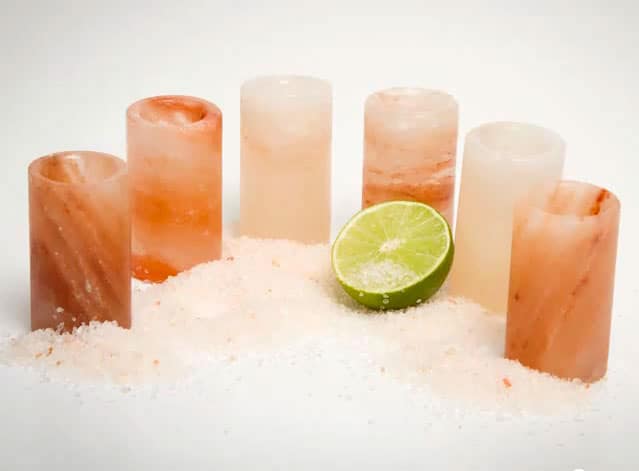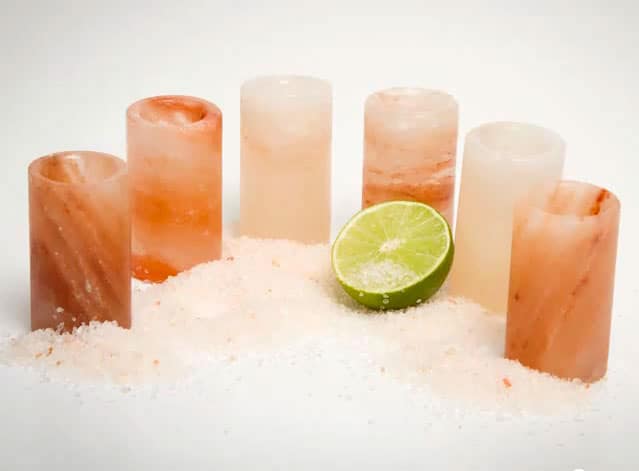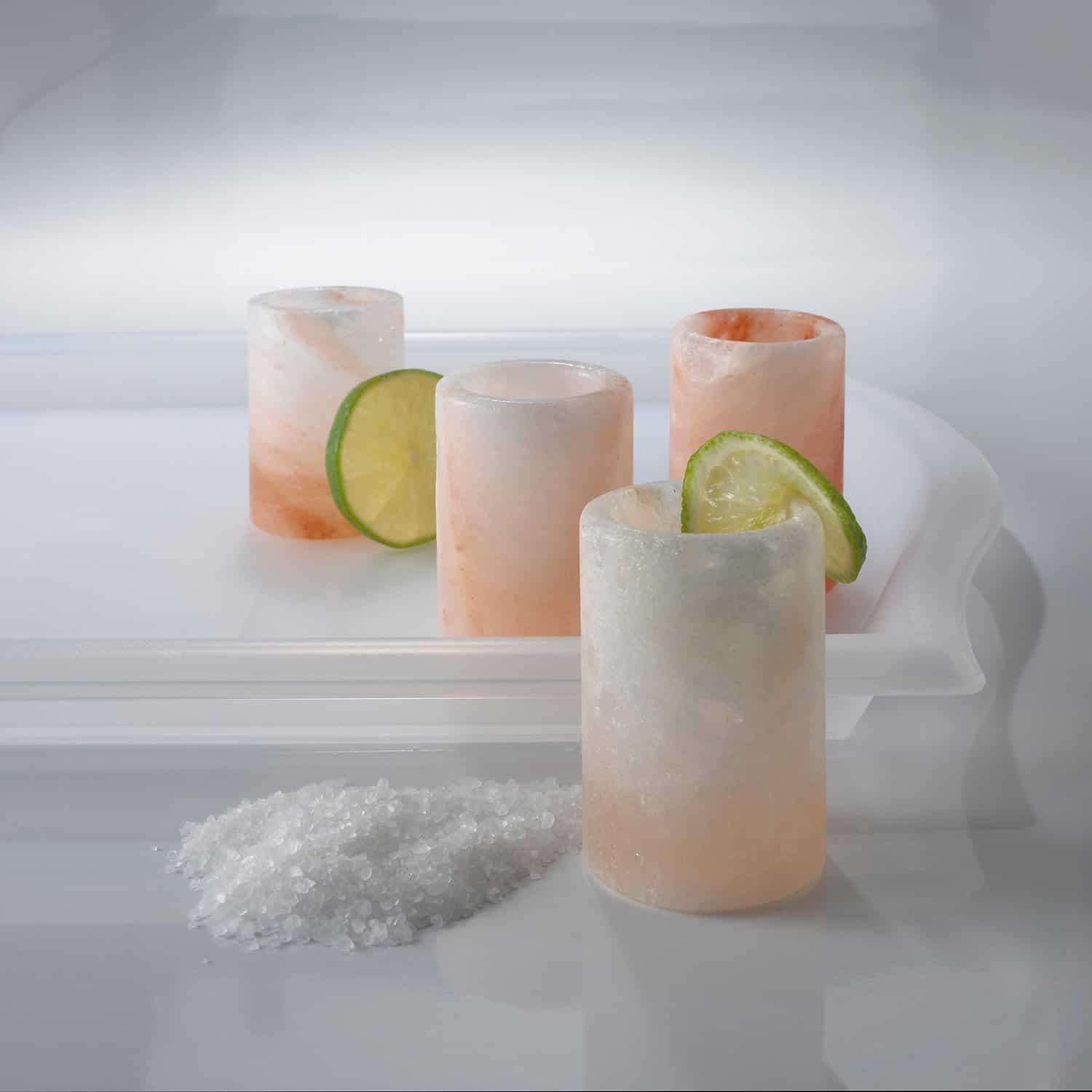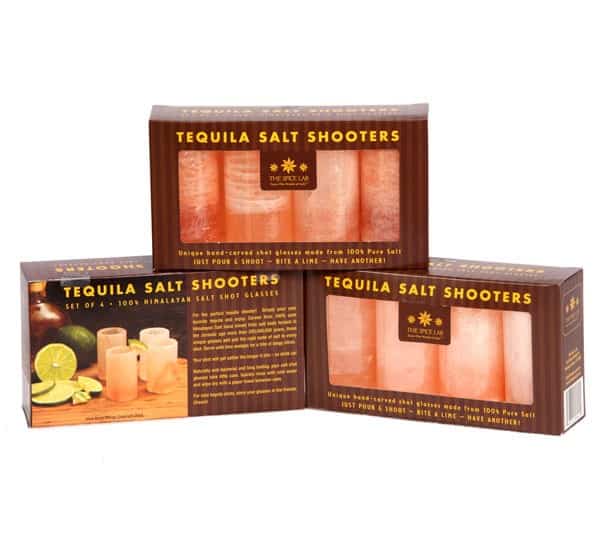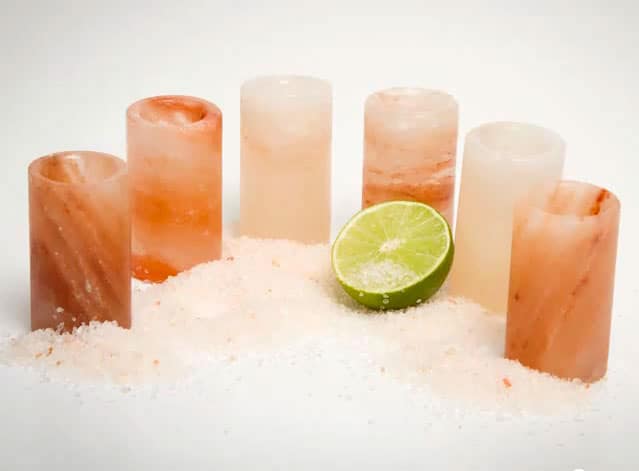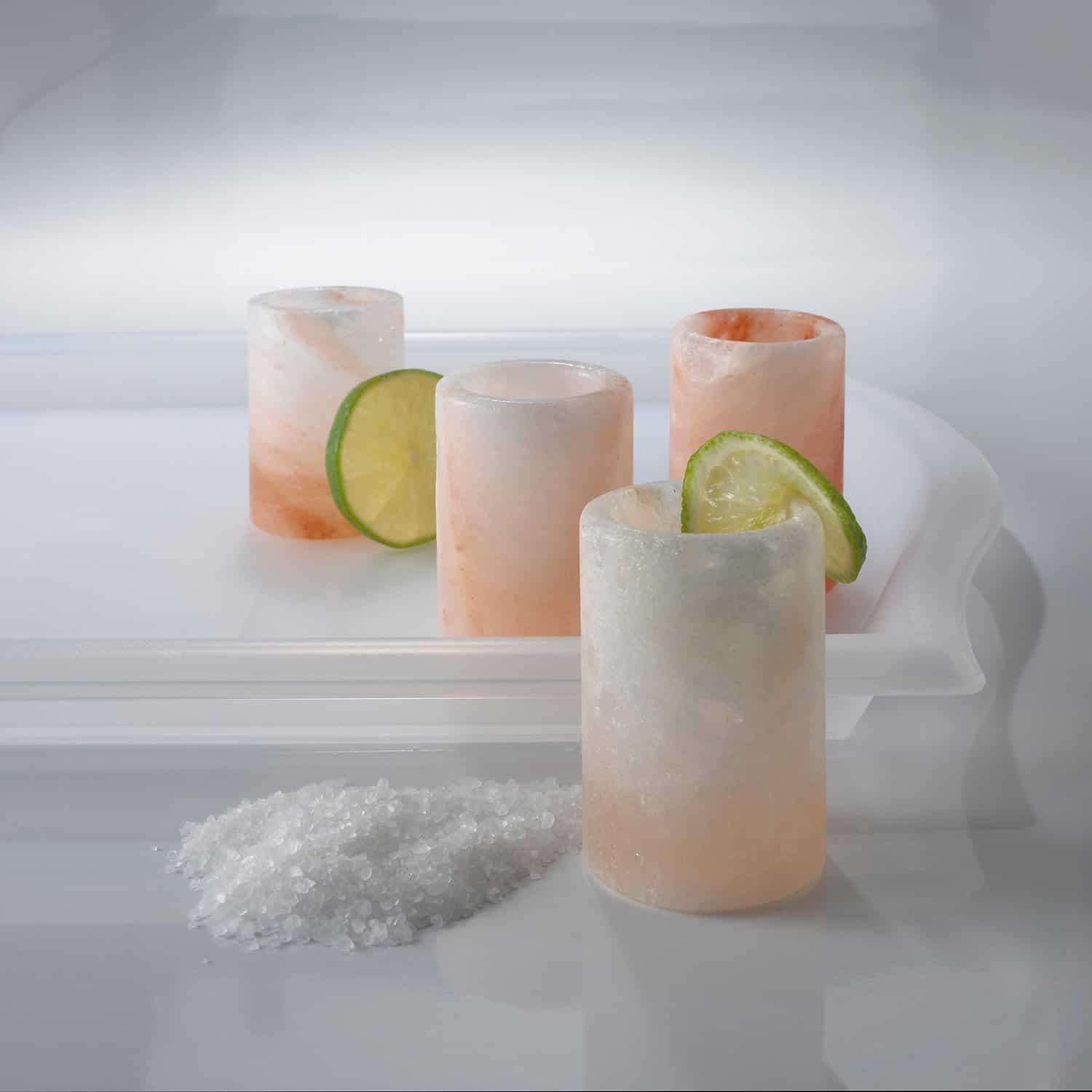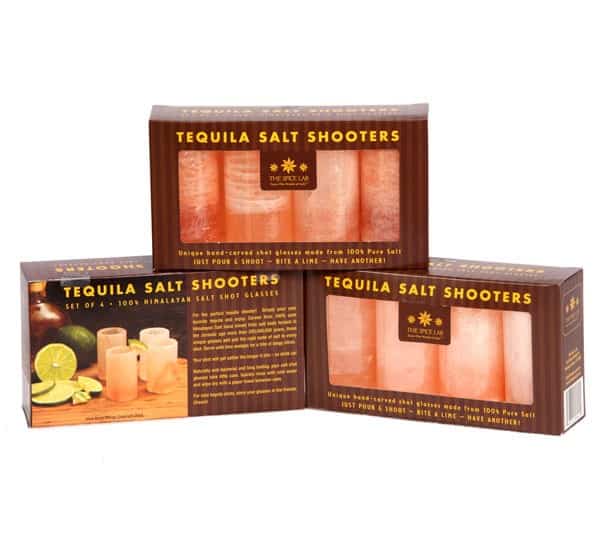 Himalayan Salt Shot Glasses [Review 2020]
Don't you hate having to deal with messy table salt when drinking tequila? Presenting the amazing Himalayan salt shot glasses which will add some healthy salt to your drink! Just remember to add some lime and let the party begin! These glasses are great to look at and easy to clean and maintain.

Features
Premium Himalayan pink salt

Great for tequila shots

100% Salt, no additives
Dimensions
3-inch tall

Capacity: 1.2 ounce
Don't you feel fancy when you have a drink with salt around the rim? I know I do. But that's a thing of the past. These shot glasses are MADE OF SALT.
And not your run-of-the-mill, everyday Muggle salt. This is the salt Sir Edmund Hillary had when he summited Mt Everest. This is the salt that Chuck Norris uses. This is the salt that makes other salts give up their dreams because they'll never be as salty as Himalayan pink salt.
The great thing about Himalayan Pink Salt shot glasses is that when you look at them, they look like candle holders! So nobody will be trying to pinch off with your shot glasses and you'll always have them at hand.
If you pour a tequila and it's not salty enough, just wait! The salt slowly dissolves into the liquid, giving you the perfect salt to liquor ratio. It's as if Einstein himself invented it.
Also good products
Bestseller No. 1
Milliard 6 Pack Premium Himalayan Salt Shot Glasses,Pink Tequila Shot Glasses, Make Drinking Tequila Simple and Easy
Himalayan salt shooters are the ultimate expression of tequila affection with salty, complex flavors that are naturally transferred to your liquor of choice.
Hand-carved from a single salt block for stone-like rigidity and an exquisite flourish of rose quartz-like crystal translucence. Each makes a beautiful presentation piece.
With proper care and dry storage, each shot glass can last beyond 100 uses for many celebrations to come.
Each salt shot glass is 3in. tall with 2in. diameter and holds 3 fluid ounces. Pack of 6 shot glasses
GUARANTEED SATISFACTION: When you purchase Milliard, you can relax knowing you have a dedicated team of real people ready to help you with any questions or concerns you may have.
Bestseller No. 2
Bestseller No. 3
Natural Authentic Pink Himalayan Salt Rock Crystal Shot Glasses Set of 4-3 Inch Shooters - Himalite Bottom
HANDCRAFTED - Mined from 100% pure, authentic Himalayan salt rock, artisan craftsmen skillfully carve each 3 inch, 1oz Lumiere Shot Glass by hand.
GOURMET KITCHEN ACCESSORY - Our pink Himalayan rock salt shooters add a subtle, mineral salt flavor to any liquor or dessert with no mess! Perfect for tequila, chocolate covered pretzel shots, and delicious mousse whips
UNIQUE GIFT SET - Lumiere's 4 Pack of Himalayan Salt Shot Glasses vary slightly in color due to the natural salt compound. A truly unique gift for spirit enthusiasts and bakers. -Pair with a bottle of tequila for a stunning 21st birthday gift.
EASY CLEAN UP! - Himalayan salt crystals are naturally antibacterial and antimicrobial. Simply wipe with a damp cloth and let air dry. *Not Dishwasher Safe*
Bestseller No. 4
HIMALAID Pink Himalayan Salt Shot Glasses (Set of 4) - Hand Carved From 100% Natural Pink Salt – Shot Glasses Add Light Flavor to Himalayan Salt, Luxurious Gift Set
UNIQUE SHOT GLASSES: These pink Himalayan salt shot glasses are mined by hand from the richest salt deposits on Earth and hand carved into beautiful marbled 1.5oz shot glasses.
NATURAL FLAVOR: Add spectacular flavor to Himalayan salt tequila shooters, or enjoy the subtle and natural salt taste with shots of Whisky and other liquors for parties and nightcaps.
MINERAL BOOST: Containing 80 of the minerals needed to regulate bodily systems, the shot glasses pink salt construction may help strengthen bones, balance pH, detox and increase metabolism.
FANTASTIC GIFT: The pink salt shot glasses are the perfect unusual gift for friends, family or co-workers - make housewarmings, birthdays, anniversaries, graduations and holiday celebrations special.
100% MONEY BACK GUARANTEE: We are proud of our products. If you aren't happy with your purchase of these pink Himalayan salt shot glasses for any reason, just let us know and we will arrange a refund.