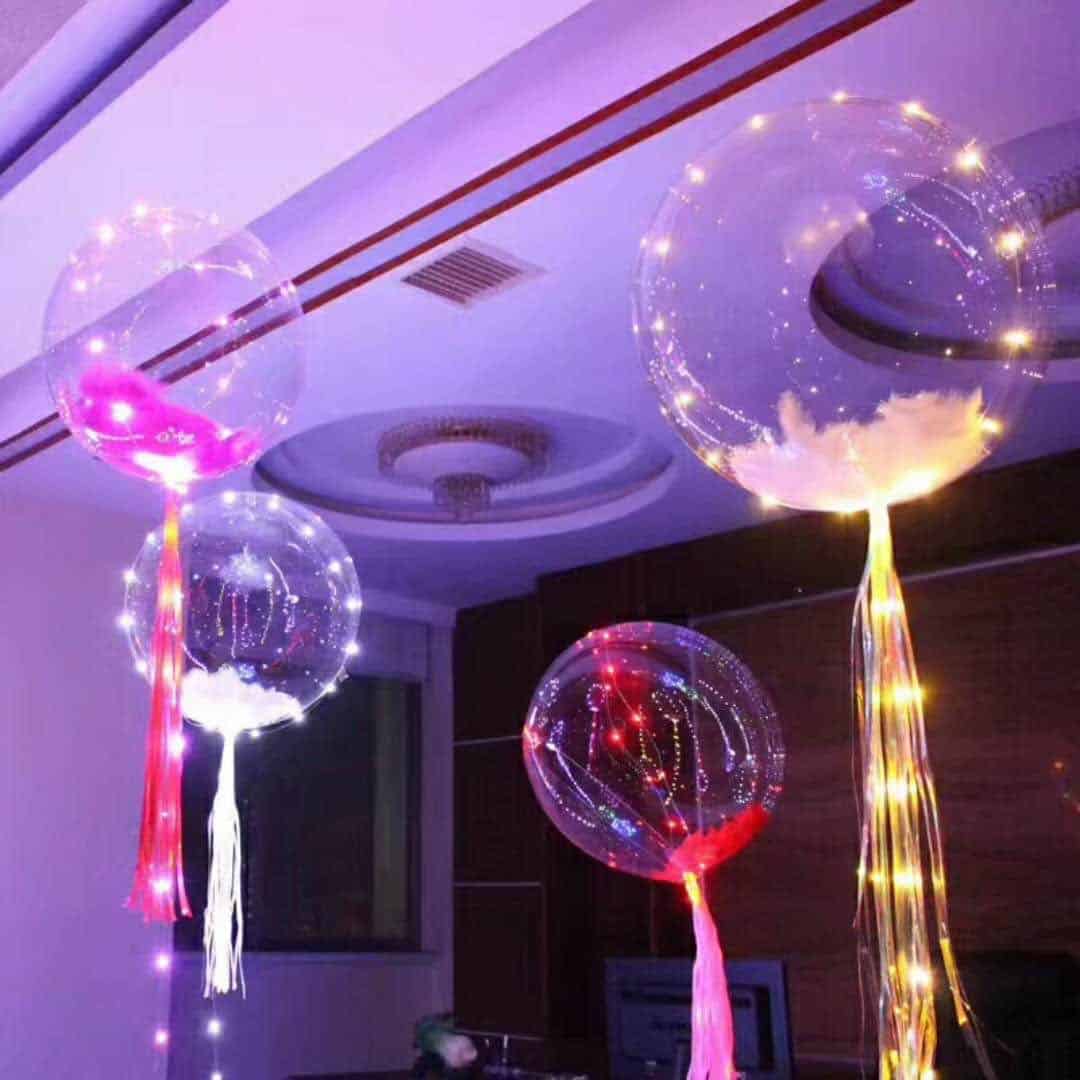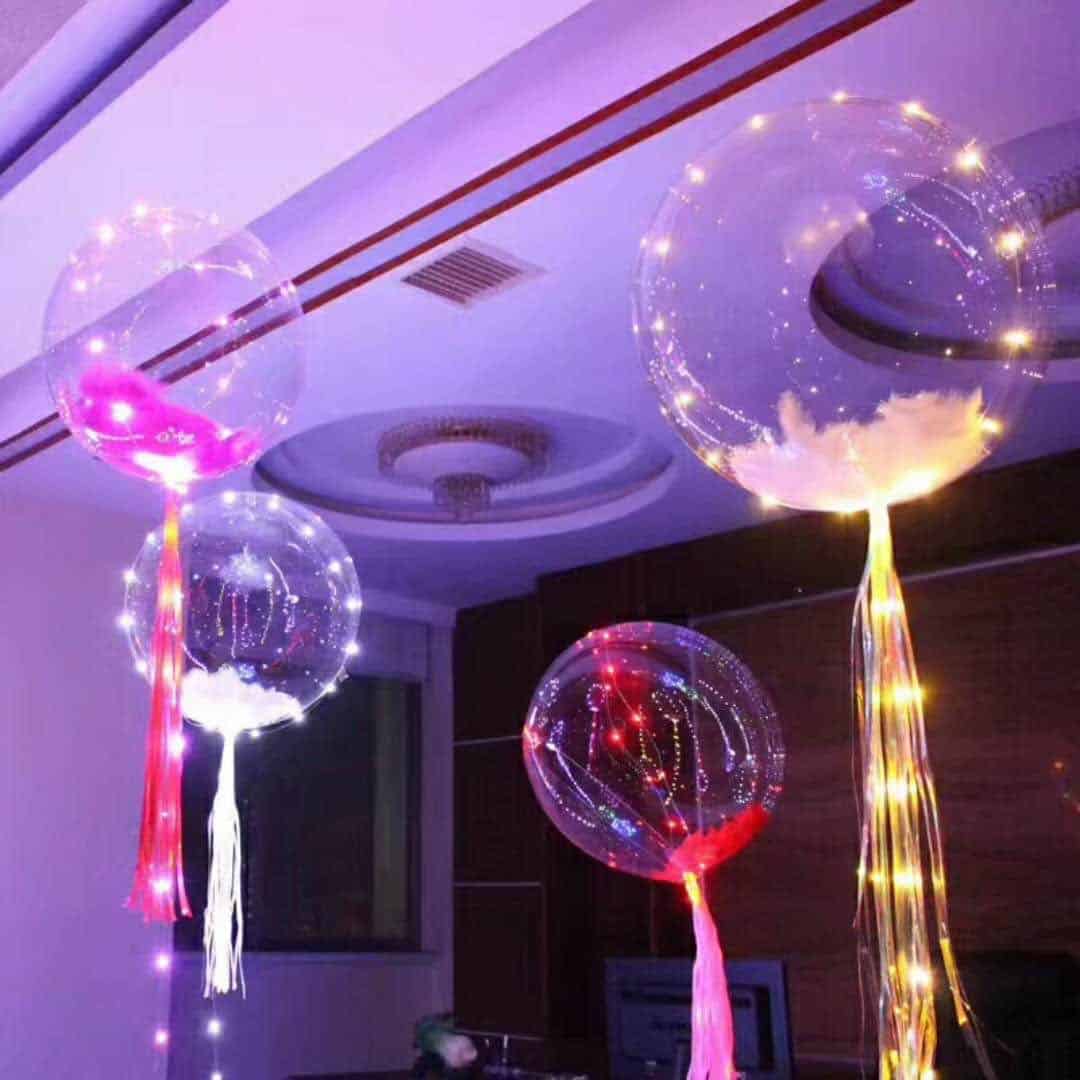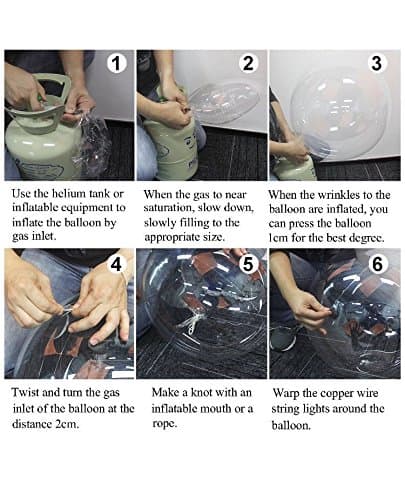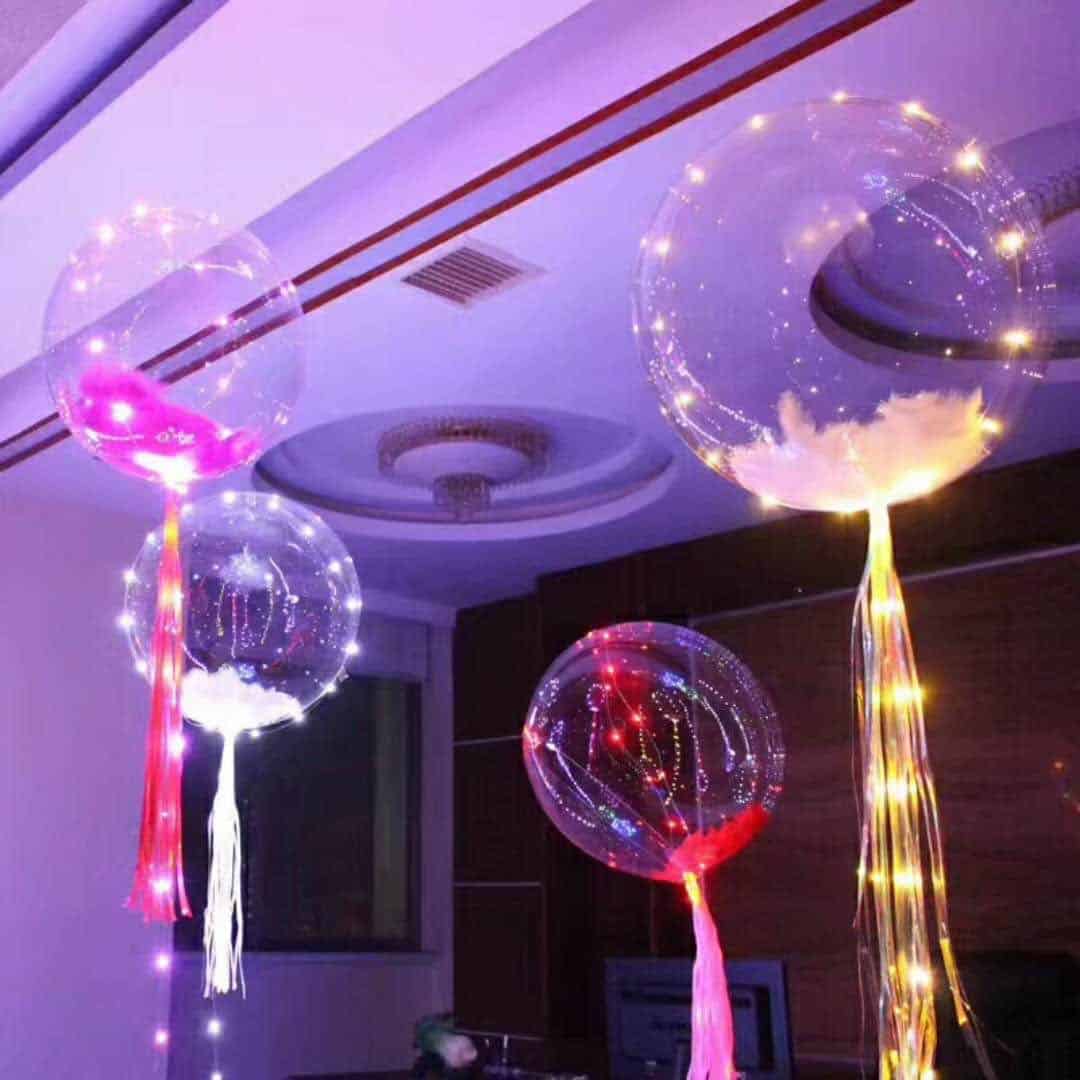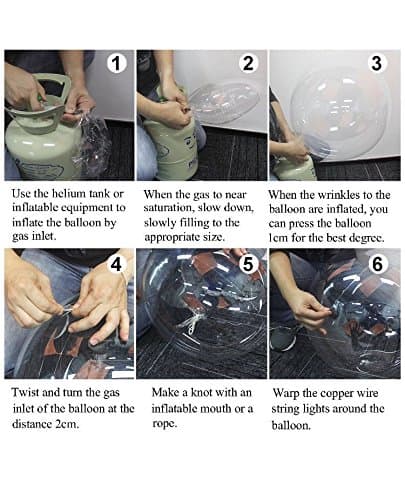 5 Fillable Transparent LED Balloons [Review 2021]
Who doesn't love balloons! Well, some people don't, but if you do, these are a great choice. If you don't have a lot of time and want to buy just one thing that will make your party or celebration special, these LED balloons are the way to go. They can last for up to 3 days and can be filled with helium!

Features
Up to 72 hours of use

Includes 5 balloons

Available in multiple colors
Dimensions
Balloons: 18 inches

Copper string: 9 feet copper
I went to a wedding that had these balloons. It was awesome! You could hit the side of the balloon and the little glitter stars inside would stick to the side. And they look so magical when they light up. It's like being in the City of Lights… Anchorage, Alaska.
You thought I was going to say Paris, France. But no way. Anchorage is where it's at. Paris is too smelly and I lost my wallet there so it brings back bad memories. Anchorage. That's a city.
What was I talking about? Oh yes! These balloons. They're great. It's like being in Cappadocia in Turkey as the hot air balloons float across the plains. And when you're finished with them, they make a loud pop as they explode, and that can be a good way to give someone a fright.