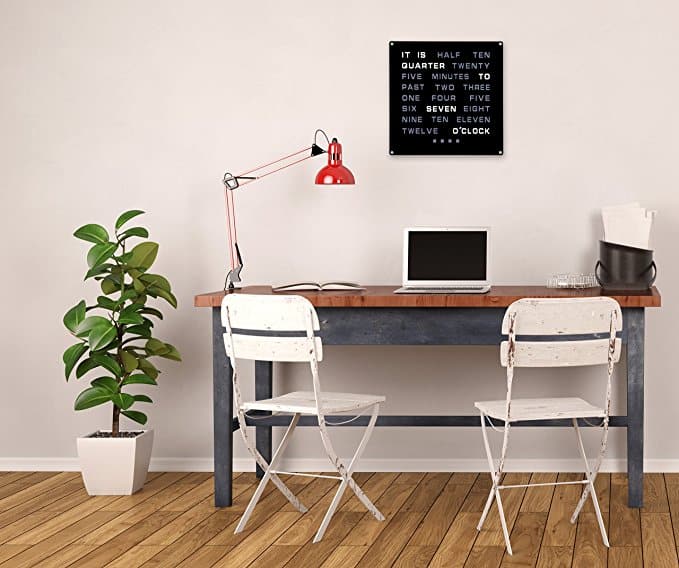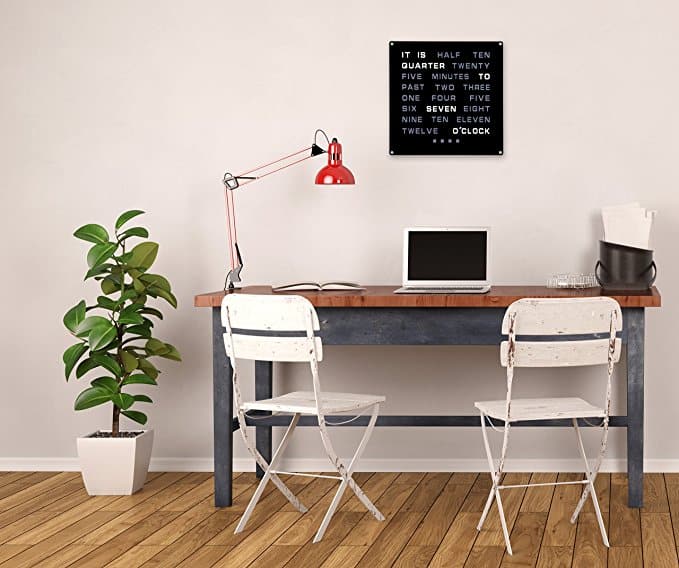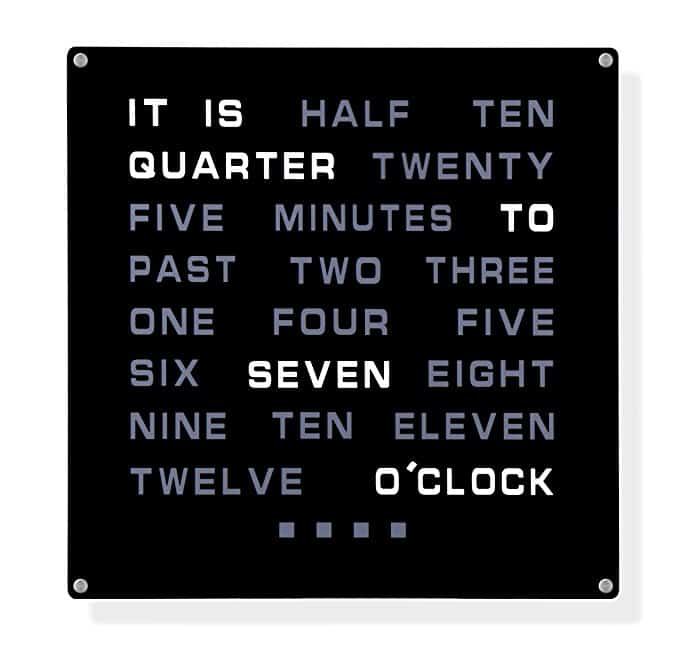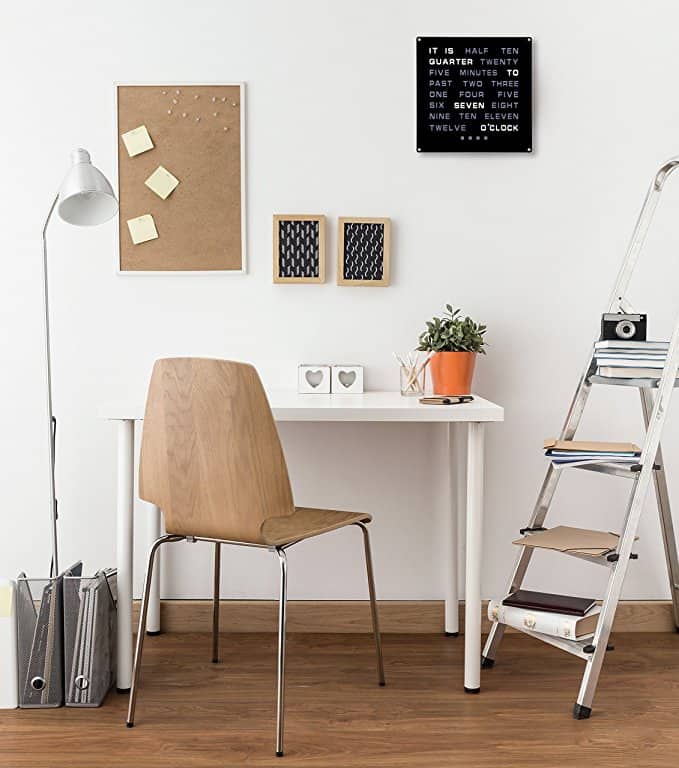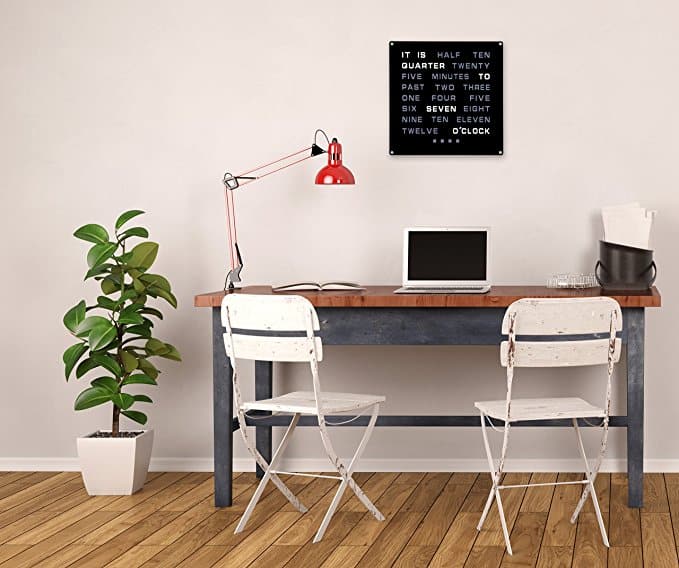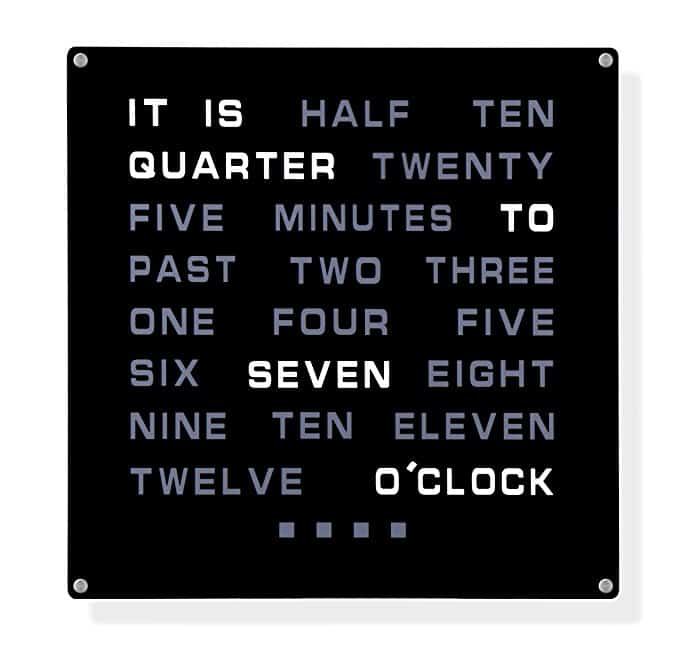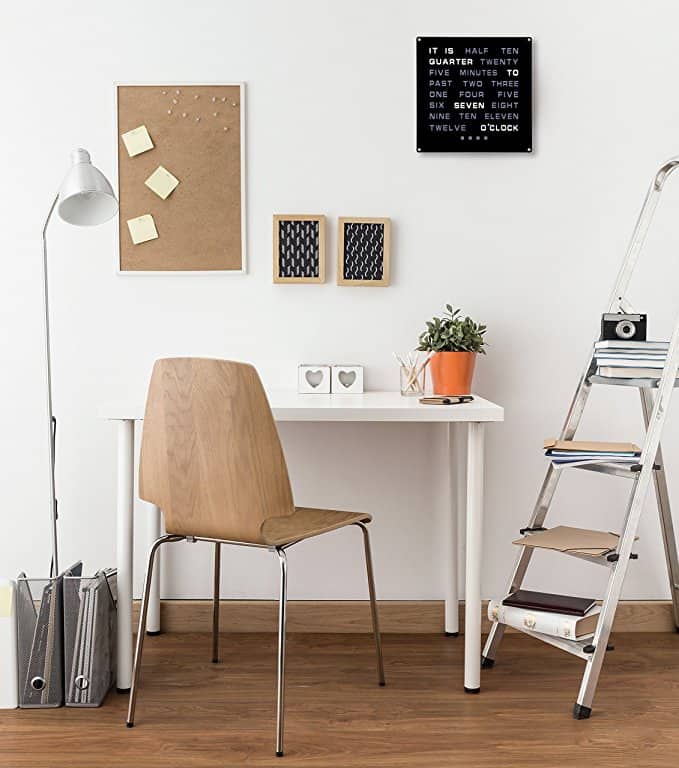 LED Clock with Time as Text [Review 2021]
If you want to own the coolest clock anyone has ever seen, this is the one. We think. It definitely comes in handy if you can't really tell time, but can read. Or if you know letters, but not numbers. In any case, it's a real conversation starter – that much is guaranteed!

Features
Time is displayed in 5-minute intervals

Available in English or Spanish

Operates on AC power only; adapter included
Dimensions
12 x 12 inches

2.8 pounds
Numbers are for idiots. That's a fact. Name me one number who's made a name for themselves. You can't! See. Words are where it's at.
Have you ever tried to talk to someone in numbers? It's madness! They don't know what you're talking about at all.
This clock has learnt the error of your ways and has learnt to tell the time in words. Genius!
Never again will you have to figure out how many minutes it is to 1 when it's 12.35pm. Just read the words on the clock and you'll be on your way.
But where's the second hand? You ask. IT'S IN THE BIN. We don't need second hands anymore! If you want a second hand, go to a second hand shop.