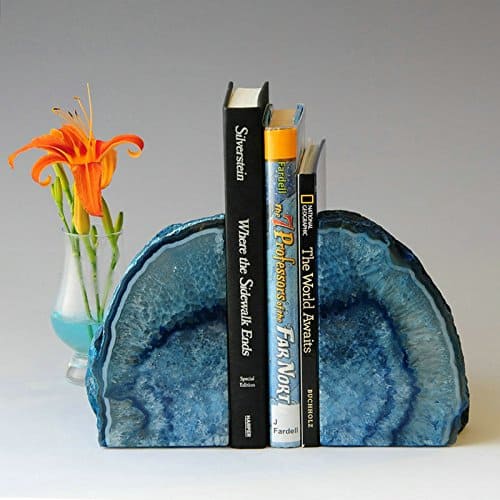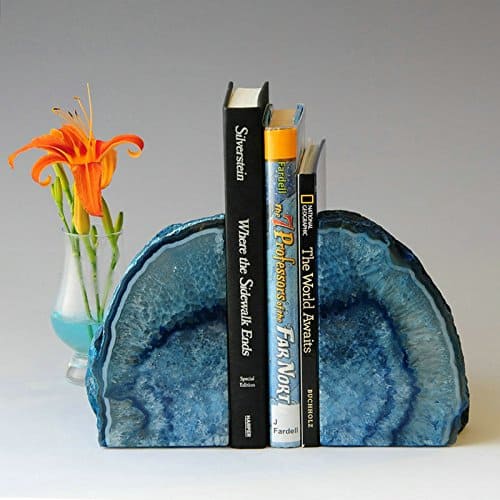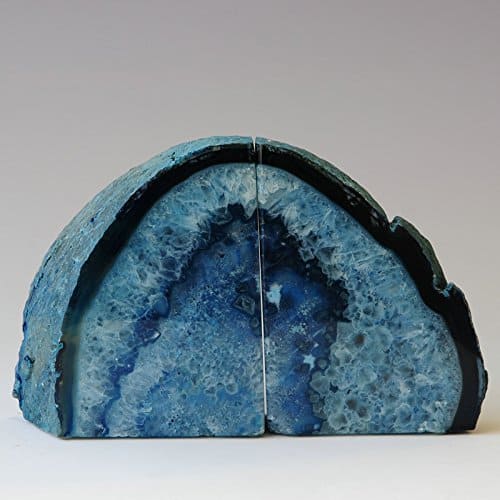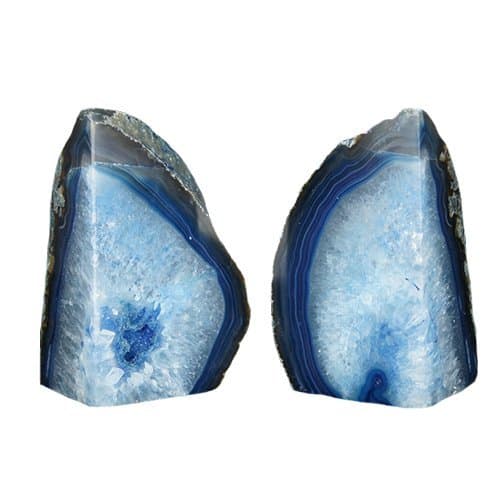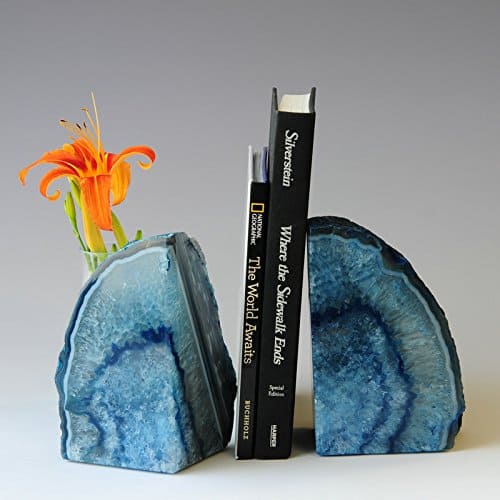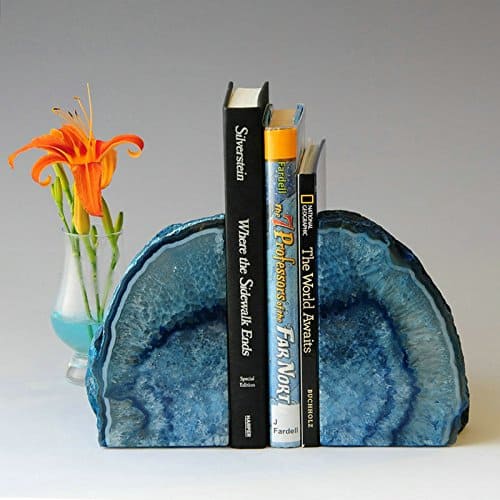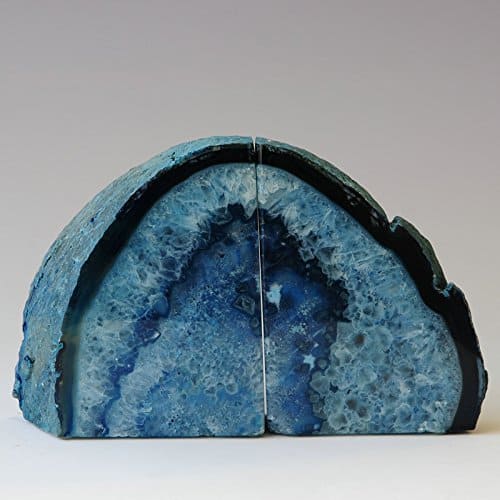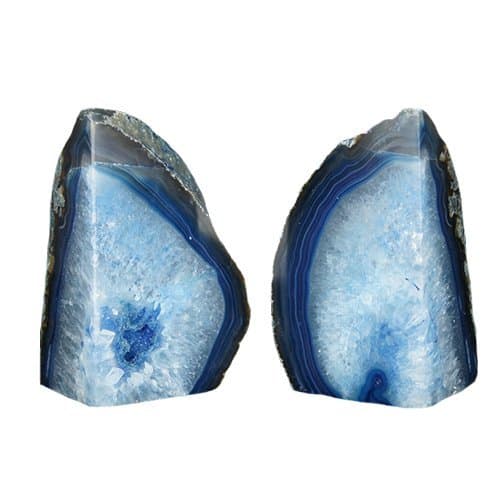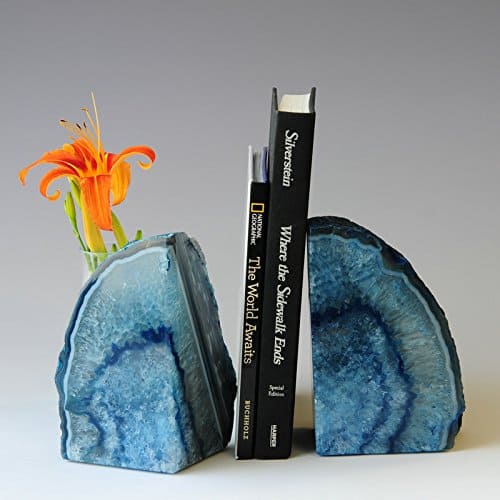 Gem Blue Agate Bookends
Make it impossible for your guests not to notice you own books by using two giant, shiny stones to hold them together. Each of these natural blue agates has a unique shape and pattern, so you can also give them away when you want others to think you've put a lot of effort into picking out their presents.

Features
Available in 3 weights

Available in 6 colors

100% natural Brazilian agate geodes
Dimensions
2-3 pounds; 3-4 pounds; or 6-8 pounds

Dimensions vary
These bookends rock!
If you want to impress everyone who looks at your bookshelf, then these bookends are the things to make them go "whoa".
They're glassy and blue and look like a crystal from a diamond mine. They're the kind of thing you can stare at for days on end and see something new with every look.
They're hefty, so they're perfect for bookends. You'd need a pretty heavy book to over power these bad boys.
Think of all the books you could store between these. Cookbooks. Novels. Magazines. Picture books. Anything!
These bookends are even more beautiful than any book I've seen.
You hear that, books? You've got to up your game. I'm calling you out!