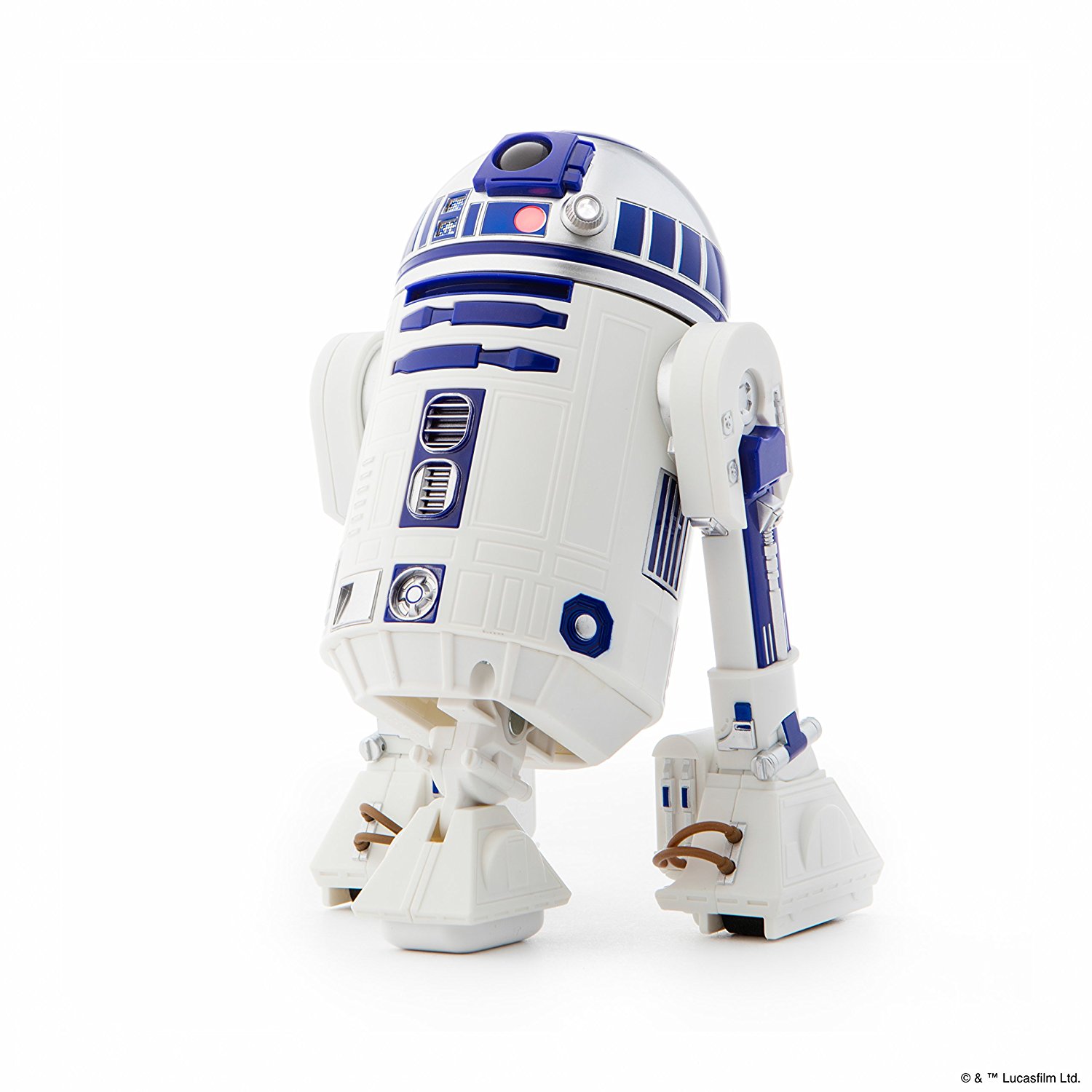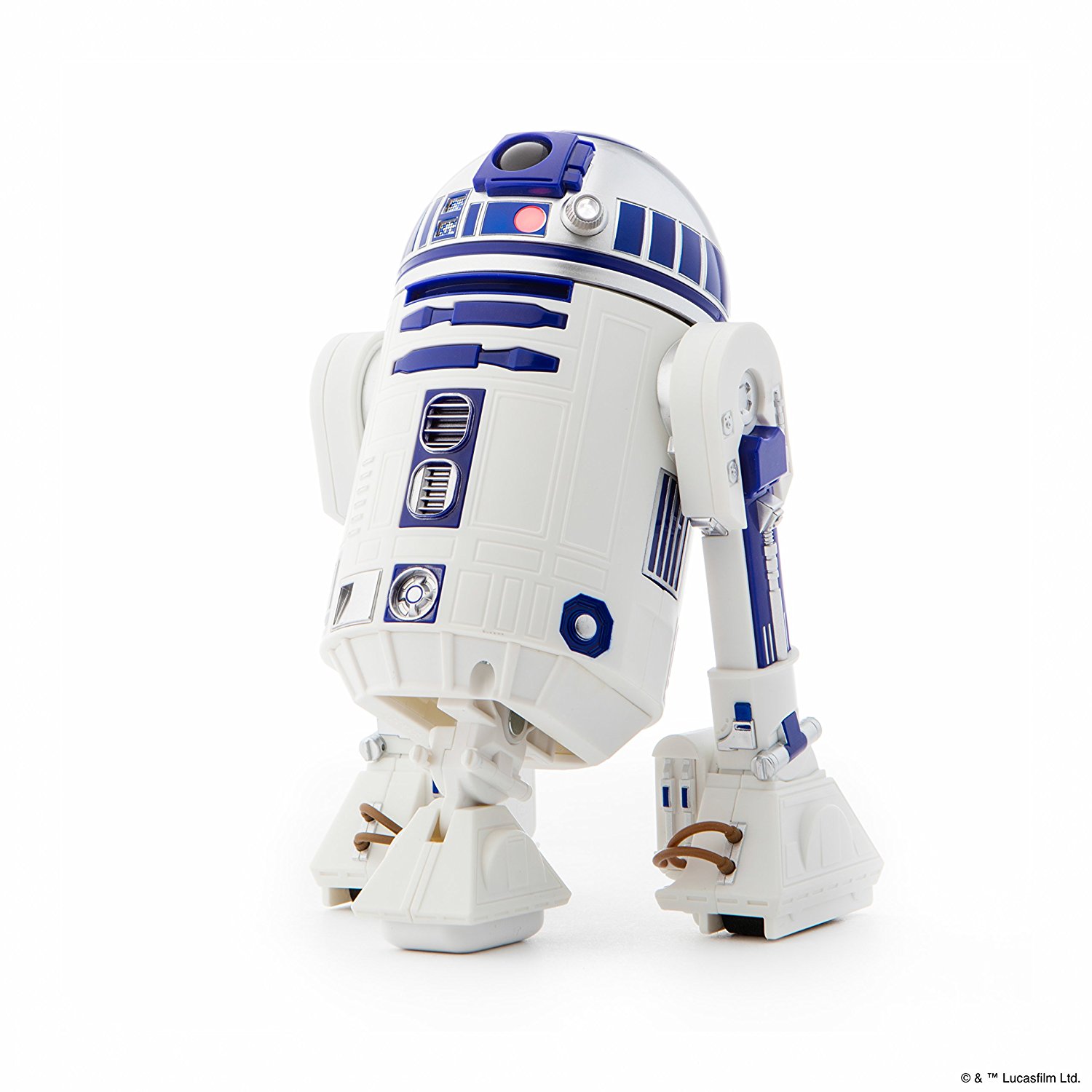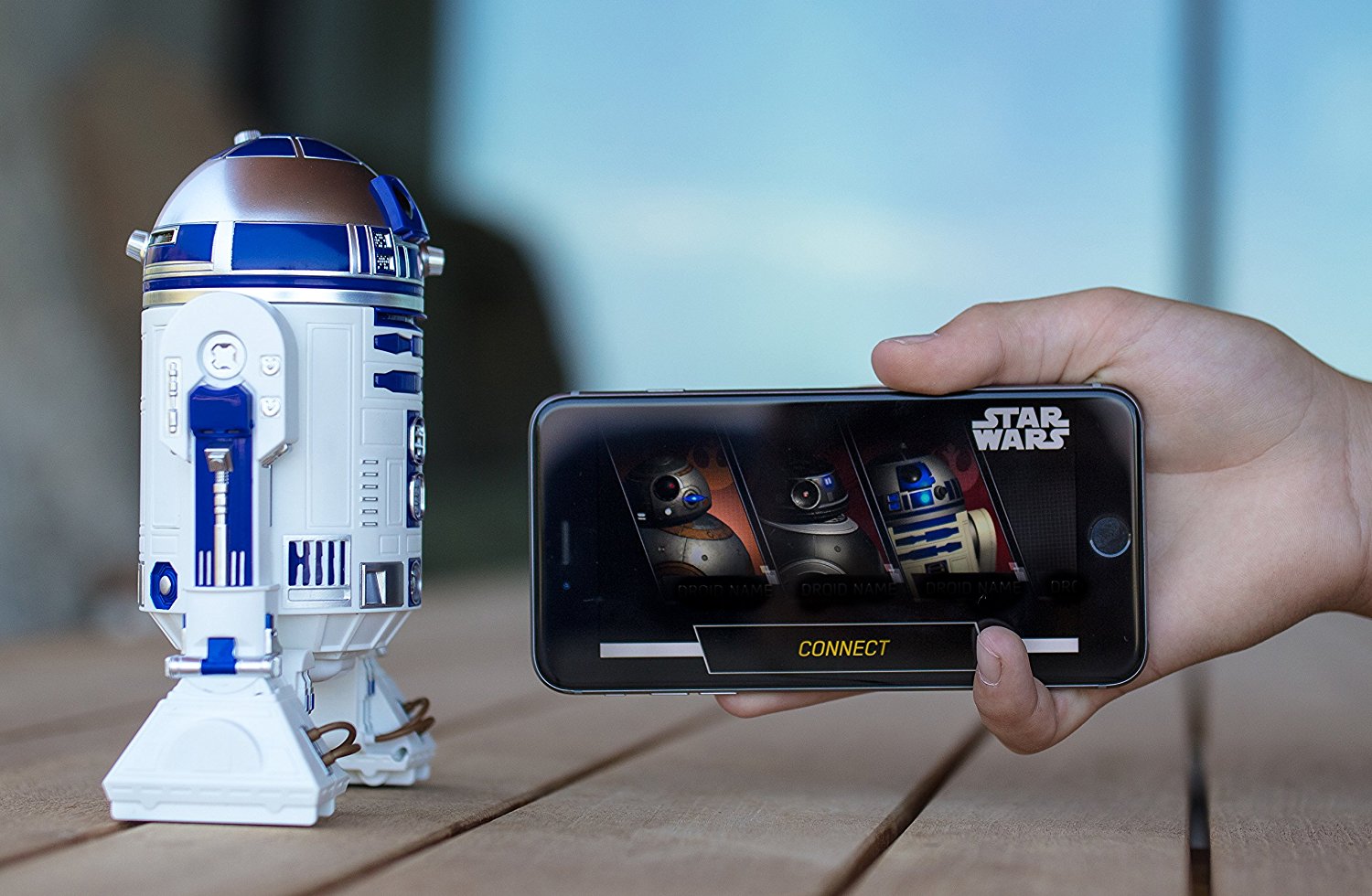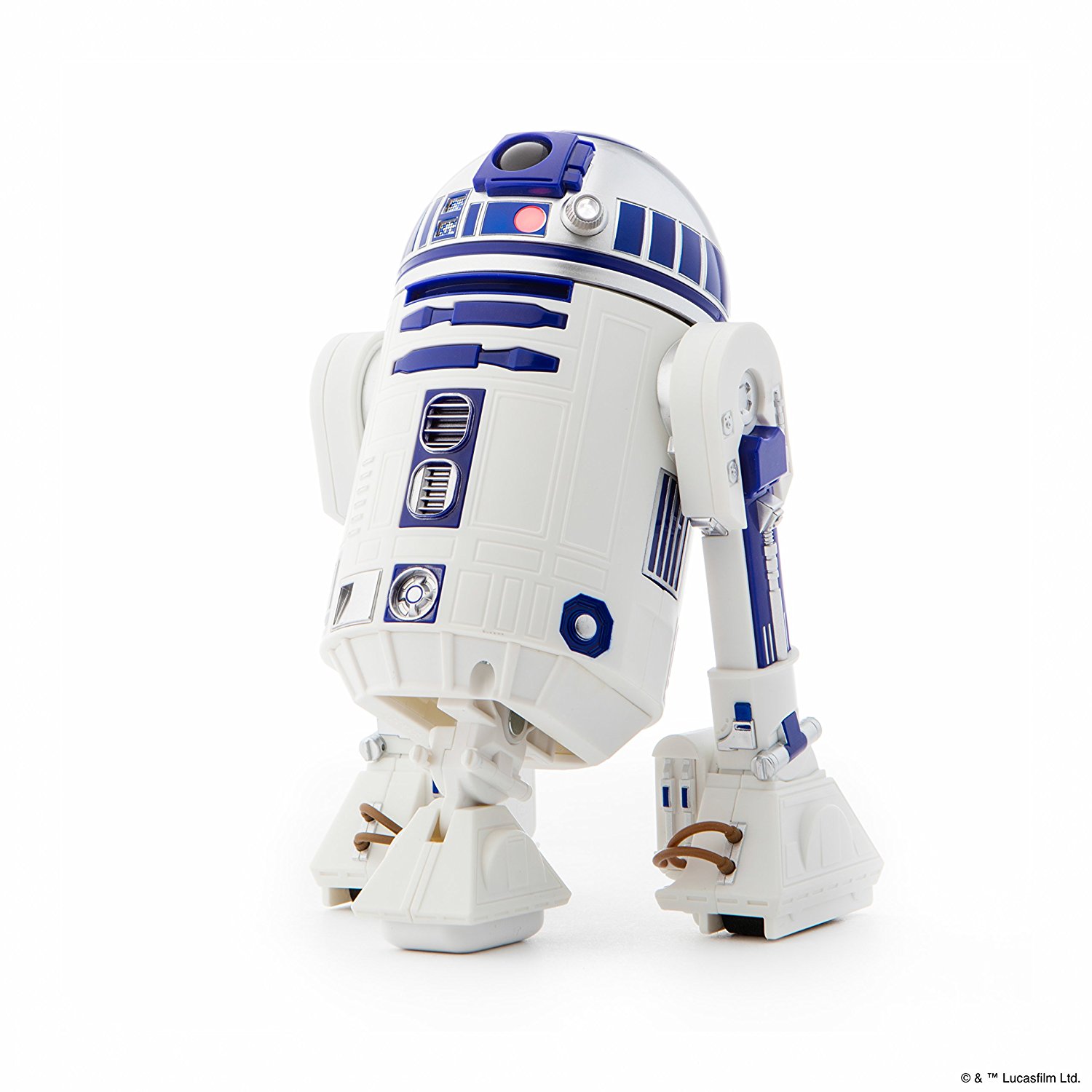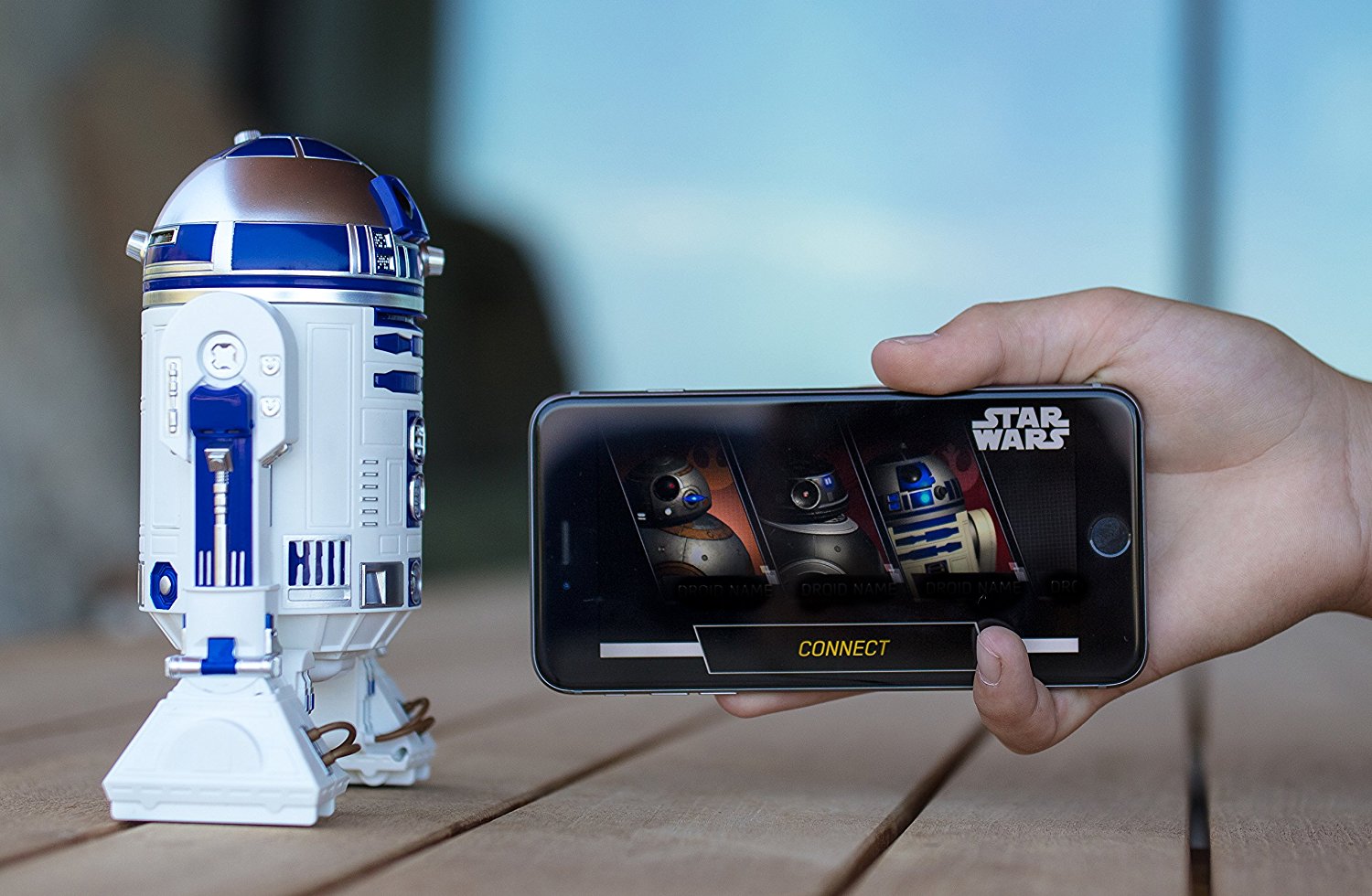 R2-D2 App-Enabled Droid [Review 2021]
If you're a Star Wars fan, this is a must-have. This droid can be controlled with your phone, and it has awesome features! It moves just like the real thing, and you can use it to explore holographic Star Wars galaxy. There is no doubt – this is definitely the droid you're looking for!

Features
1 hour play time per charge

Compatible with iOS & Android

Bluetooth has 100 foot range
This IS the droid you are looking for!
R2-D2 is the cutest robot from Star Wars. I know you're yelling "what about BB-8?!" but he hasn't full proven himself yet. He may be in time, but for me for now (and probably for eternity) it's R2-D2.
And you CONTROL him. How cool is that? You're in control of a robot. Using your phone you can drive him around your house, impressing your family and scaring your dog.
Treat this robot nicely, and then when the robots take over they will in turn treat you nicely.
Sp transport yourself to a galaxy far far away with this little guy. He'll be your new best friend forever.
Also good products
Bestseller No. 1
Bestseller No. 2
BB-8™ App Enabled Droid
Drive - Slide your finger on the driving pad to guide your Droid.
Patrol - Tap into Patrol to send BB-8 off on his own.
Watch With Me - The Watch With Me feature allows your Droid to watch Star Wars: The Force Awakens and Rogue One: A Star Wars Story with you.
Draw & Drive - Draw & Drive lets you trace a route with your finger in the app for BB-8 to follow in real life.
Holographic Messaging - Record a video and BB-8 will transform it into a virtual hologram.
Bestseller No. 3
Mission to Mos Eisley
Amazon Prime Video (Video on Demand)
Disney XD (Producer)
English (Playback Language)
English (Subtitle)
Bestseller No. 4