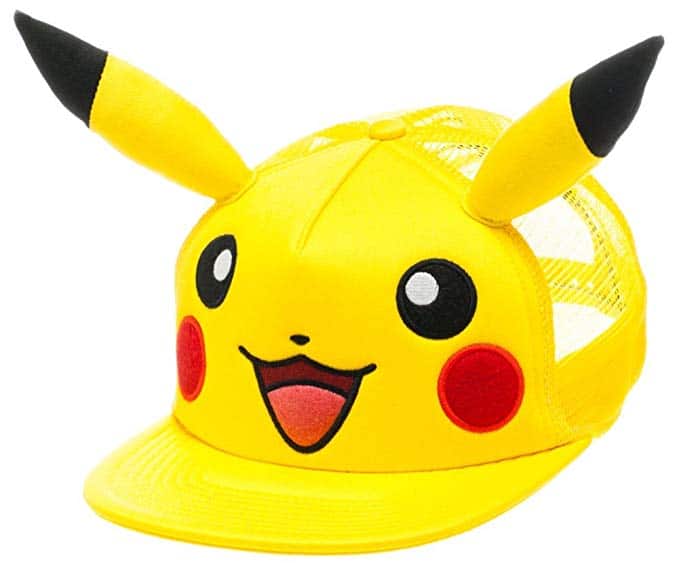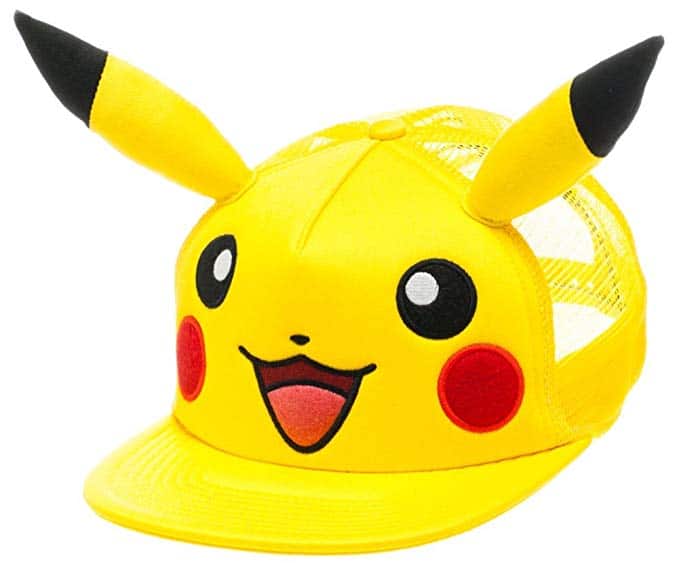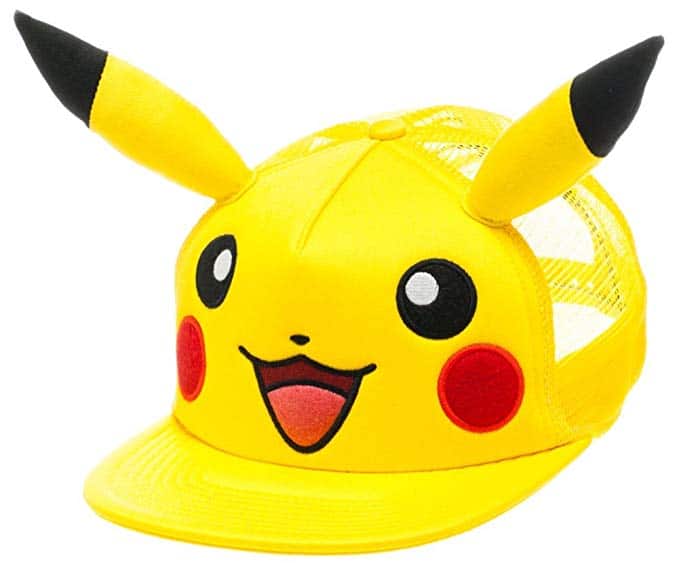 Bioworld Pikachu Hat [Review 2022]
Let Pikachu follow you wherever you go, just like he did with Ash! This eye-catching hat features the face of the adorable Pikachu, with his ears sticking out to make an even bigger impression. Since it has a snap closure, it can fit kids of all ages and, yes, adults, too.

Features
60% Cotton and 40% Polyester

Traditional snap closure; adjustable
Dimensions
One size fits most

Ears approx 3-4 inches long

0.32 ounces
Do you want to be the very best, like noone ever was?
Then have everyone trying to take a peek at you with this Pikachu hat. It's as electric as the energy he discharges.
Show your love of this little mouse by balancing himon your head as you walk around town. Oh? Did you not know Pikachu was based on a mouse? He was! Great products AND great facts here at Bestazy.
And check it out! It's not just Pikachu. You can get Eevee and Charizard hats as well. Get all three and wear them on different days to tell people what mood you're in. Eevee for cute, Pikachu for electric, and Charizard for Don't You Dare Try Something With Me I Will Burn You To A Crisp.
Also good products
Bestseller No. 1
Sale
Bestseller No. 2
Bestseller No. 3
Bestseller No. 4