Know Your Cue: Finding a Great Pool Cue For You
There are a few things you'll need to know about pool cues and yourself before you get started.
First, let's take a look at the parts of a pool cue.
Parts Of a Cue
Cues might look like long sticks, but there's actually a lot going on with a sneaky pete. So before we break down how specifications will affect your shooting, let's look at what those dimensions actually refer to.
You may be shocked to learn the end of a pool cue is called the tip. This is the part of the cue that touches the ball and needs to be chalked.
The white space holding the tip to the rest of the cue is the ferrule. The tip and ferrule will need to be replaced with wear.
The top half of the cue is the shaft. If a cue comes in two pieces, they'll be split at the bottom of the shaft. The shaft will be tapered, which produces an easier glide across fingers and less reverbartations.
Aaaaaaand that's what she said.
???
More on shafts and butts:
The shaft will connect to the butt by the collar, which is basically a joint for connecting the two pieces. You'll want to pay close attention to the quality of the joint, as this will be crucial for maintaining a one-piece feel.
The butt half is split into two main parts: the forearm and wrap.
The forearm takes up another fourth of the cue and is usually a noticeably different color or shade than the first half or shaft.
The last fourth is the wrap, which often begins at a color change as well–just for ease and convenience when lining up your grip.
The last few inches of the cue is the afterwrap and bumper, which just allow you to set the cue down without damaging the important parts.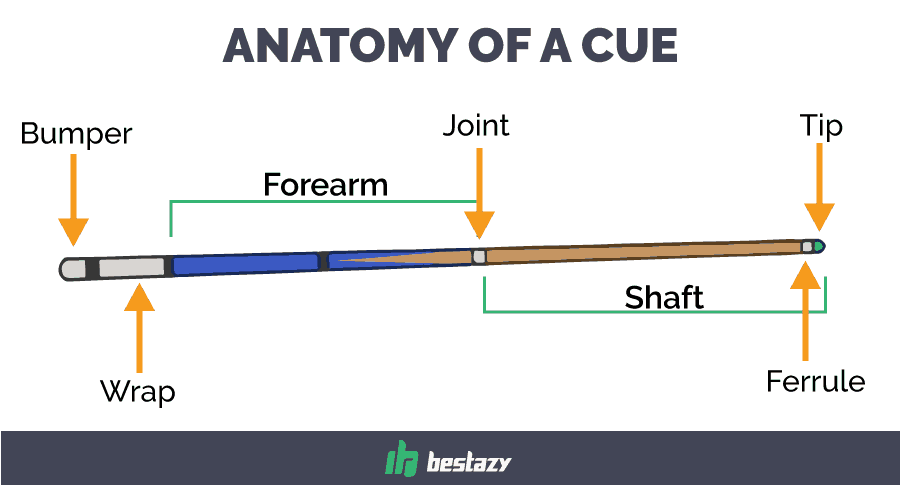 Cue Length And You
The very first thing you'll want to look at when buying a pool cue is the length. You don't want to be shooting with a cue that doesn't fit you.
Luckily, cue lengths are pretty standardized and there is an easy system to reference based on height.
A standard cue is going to be about 57 inches for one pieces and 58 for two pieces. This is known as a full size pool cue. If you're an average height person, this is the size you'll want to use.
Anyone over six feet and four inches tall might want to consider a 61-inch elongated pool cue.
Anyone who generally considers themself short should start to consider a medium sized 52-inch pool cue.
Children are probably going to want a junior sized 48-incher. Very petite adults may also consider a junior size.
Actually cue lengths may vary a couple inches from these standard sizes.
But remember this:
Most players will shoot better with a shorter stick.
If you're on the fence about a longer vs shorter one based on your height or the product, you should probably go for the shorter option. A shorter cue leaves less room for angular errors and thus improves accuracy.
Cue Weight
Cue weight is going to come down to several factors. At the end of the day, your comfort is the most important thing.
So if you've shot a few cues in your day, you probably know if you like a cue a bit heavier or lighter.
Otherwise, there are some things you should consider.
The standardized weight scale runs from 18 to 21 ounces in half ounce intervals. So you should be able to find cues sized 18, 18.5, 19, 19.5, etc.
A lighter cue will cause the cue ball to go faster. A lighter cue has more "snap" on impact, which causes this power behind the cue ball. The object balls (the numbered ones) will move more slowly, however, with a lighter cue.
If you find yourself with little control of the cue ball, you may want to go for a heavier cue.
A heavier cue will cause the cue ball to move more slowly but more responsively to english and deflection. Additionally, the object balls will move much faster and with more power.
One last note on weight.
Many pool cues will actually be weight changeable. Cues often have a metal weighted bolt. This bolt can be changed out to produce a heavier or lighter overall cue.
Joint
If you chose to go with a two piece, it's absolutely essential you get a good joint.
Many professionals refuse to use anything but a one piece, but others say a high quality joint removes any difference.
Joints come in several materials. The most common modern material is stainless steel.
There are other types, as well.
You may also come across a wood-to-wood joint, as well. A wood-to-wood joint would need to be made exceptionally well to prevent unwanted reverberations. Any spaces in the construction would be detrimental. However, if the wood-to-wood joint is extremely tight, it can be identical in performance to a one-piece.
There are brass joints, too. These have largely fallen out of use because of their reduced durability compared to steel. However, many people agree that brass produces a more one-piece feel than steel.
Ivory joints are in existence and usually play extremely well. They're highly prone to breakages, however. They should not be used to break the initial rack, for this reason.
However, if you do end up with one, remember you don't want to break the rack with your ivory jointed cue.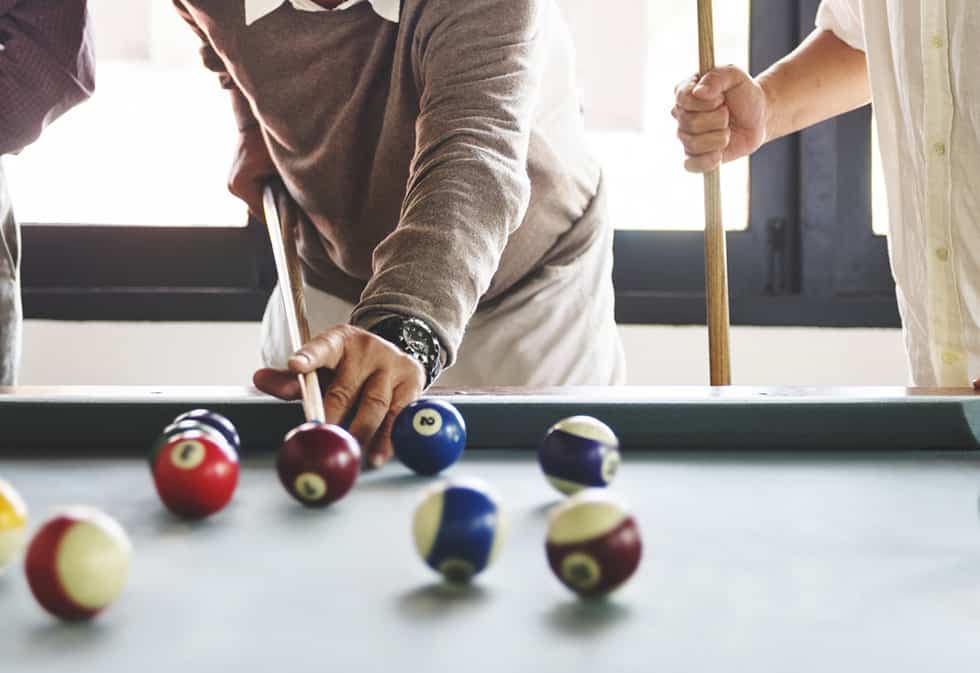 Here's A ? Tip On Tips For You
You'll want to pay close attention to the pool cue tip.
Most tips are made of leather and are 13 mm in diameter. Some specialized cues are as low as 11 mm, however, and others can get up to 14 mm.
Does size really matter?
Actually, yes…
A smaller tip allows for more english. A larger one allows greater straight shooting accuracy.
Tips also vary in hardness, which is a crucial aspect of the cue as a whole.
A softer tip will produce more control, where as a harder tip will give the shooter more power.
We know, you hate picking out tips online.
You may have a difficult time sussing out tip hardness over the internet, since this information–though important–is rarely listed.
Most people prefer to touch a tip before they buy it.
There's a joke somewhere in there about touching tips and hardness, but I doubt my editors would let me make it.
And when hardness information is listed, you can end up with comparisons like this:
Cue tip 1: 90.6 hardness.
Cue tip 2: 82.3 hardness.
Cue tip 3: Buffalo.
But if you stick to this list, Bestazy tracked down manufacturer hardness information for each of these cue's tips. We'll also put the often confusing scale in perspective for you.
And don't forget this:
Cue tips are replaced frequently, anyways. If you end up with a tip you don't like, replacement shouldn't be too difficult. You can find some outstanding tips of varying hardnesses here.
If you prefer or need screw on, several of different hardnesses and widths can be found here.
Shaft and Materials
The shaft and the materials used in it are also going to be important. However, these days materials don't directly correlated with quality.
Traditionally, cue shafts are made out of maple wood. You'll also see shafts made of fiberglass and graphite.
Maple are the most popular and well tested, so Bestazy chose to stick with all maple construction for each of the selected pool cues on this list.
However, there are several different types of maple that may be used which achieve different quality cues. You can find more information about which cues use the best maple in our reviews below.
Reviews for the Best Pool Cues
Warranties
We wanted to spend a little bit of time talking about warranties.
The industry standard for pool cue warranty is actually quite high. We found, in our research, most cues come with a lifetime warranty, and some even cover warpages that are known to effect improperly stored cues.
This is because pool cues are actually quite sturdy. Manufactures can afford to honor these really outstanding warranties because they know their poles will hold up in the long run. When it comes down to it, they won't end up needing to replace all that many.
Now, this should also tell you something about cues that don't have warranties.
Their manufacturers might not be expecting them to be as durable as other cues might be.
While this is far from a certainty and doesn't need to be a deal breaker, you should start to ask some questions when you don't see a solid warranty in this industry.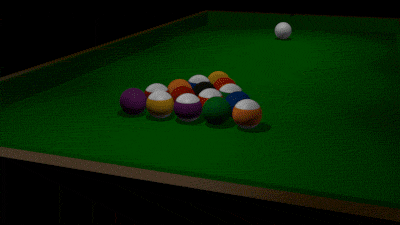 Other Tips
There are a few other things you might want to know about pool cues.
Storage is very important.
It's best not to store a cue in any case they send you.
Use cases for transportation, not storage.
Storing a cue in a case can lock in moisture which will eventually sink into the cue and cause warping and damage.
Make sure to store your cue in a cool, dry place. Moisture will ruin your cue. Heat will cause your cue to expand, causing chips and breakages.
Tip shaping is a thing.
Some higher end cues come with tips that aren't ready to be played with. Manufacturers assume people purchasing these cues will want to do this themselves.
You'll need to scuff, shape, and even cut your cue so that it plays the way you want if you buy one of these cues.