Warning
: Illegal string offset 'box_post_keywords' in
/var/www/bestazy/wp-content/plugins/seo-smart-links-business/seo-smart-links-business.php
on line
477
Warning
: Illegal string offset 'box_post_keywords' in
/var/www/bestazy/wp-content/plugins/seo-smart-links-business/seo-smart-links-business.php
on line
477
Warning
: Illegal string offset 'box_post_keywords' in
/var/www/bestazy/wp-content/plugins/seo-smart-links-business/seo-smart-links-business.php
on line
477
Warning
: Illegal string offset 'box_post_keywords' in
/var/www/bestazy/wp-content/plugins/seo-smart-links-business/seo-smart-links-business.php
on line
477
Warning
: Illegal string offset 'box_post_keywords' in
/var/www/bestazy/wp-content/plugins/seo-smart-links-business/seo-smart-links-business.php
on line
477
Warning
: Illegal string offset 'box_post_keywords' in
/var/www/bestazy/wp-content/plugins/seo-smart-links-business/seo-smart-links-business.php
on line
477
Warning
: Illegal string offset 'box_post_keywords' in
/var/www/bestazy/wp-content/plugins/seo-smart-links-business/seo-smart-links-business.php
on line
477
Warning
: Illegal string offset 'box_post_keywords' in
/var/www/bestazy/wp-content/plugins/seo-smart-links-business/seo-smart-links-business.php
on line
477
Warning
: Illegal string offset 'box_post_keywords' in
/var/www/bestazy/wp-content/plugins/seo-smart-links-business/seo-smart-links-business.php
on line
477
Warning
: Illegal string offset 'box_post_keywords' in
/var/www/bestazy/wp-content/plugins/seo-smart-links-business/seo-smart-links-business.php
on line
477
Warning
: Illegal string offset 'box_post_keywords' in
/var/www/bestazy/wp-content/plugins/seo-smart-links-business/seo-smart-links-business.php
on line
477
Warning
: Illegal string offset 'box_post_keywords' in
/var/www/bestazy/wp-content/plugins/seo-smart-links-business/seo-smart-links-business.php
on line
477
Warning
: Illegal string offset 'box_post_keywords' in
/var/www/bestazy/wp-content/plugins/seo-smart-links-business/seo-smart-links-business.php
on line
477
Warning
: Illegal string offset 'box_post_keywords' in
/var/www/bestazy/wp-content/plugins/seo-smart-links-business/seo-smart-links-business.php
on line
477
Warning
: Illegal string offset 'box_post_keywords' in
/var/www/bestazy/wp-content/plugins/seo-smart-links-business/seo-smart-links-business.php
on line
477
Warning
: Illegal string offset 'box_post_keywords' in
/var/www/bestazy/wp-content/plugins/seo-smart-links-business/seo-smart-links-business.php
on line
477
Warning
: Illegal string offset 'box_post_keywords' in
/var/www/bestazy/wp-content/plugins/seo-smart-links-business/seo-smart-links-business.php
on line
477
Warning
: Illegal string offset 'box_post_keywords' in
/var/www/bestazy/wp-content/plugins/seo-smart-links-business/seo-smart-links-business.php
on line
477
Warning
: Illegal string offset 'box_post_keywords' in
/var/www/bestazy/wp-content/plugins/seo-smart-links-business/seo-smart-links-business.php
on line
477
Warning
: Illegal string offset 'box_post_keywords' in
/var/www/bestazy/wp-content/plugins/seo-smart-links-business/seo-smart-links-business.php
on line
477
Warning
: Illegal string offset 'box_post_keywords' in
/var/www/bestazy/wp-content/plugins/seo-smart-links-business/seo-smart-links-business.php
on line
477
Warning
: Illegal string offset 'box_post_keywords' in
/var/www/bestazy/wp-content/plugins/seo-smart-links-business/seo-smart-links-business.php
on line
477
Warning
: Illegal string offset 'box_post_keywords' in
/var/www/bestazy/wp-content/plugins/seo-smart-links-business/seo-smart-links-business.php
on line
477
Warning
: Illegal string offset 'box_post_keywords' in
/var/www/bestazy/wp-content/plugins/seo-smart-links-business/seo-smart-links-business.php
on line
477
Warning
: Illegal string offset 'box_post_keywords' in
/var/www/bestazy/wp-content/plugins/seo-smart-links-business/seo-smart-links-business.php
on line
477
Warning
: Illegal string offset 'box_post_keywords' in
/var/www/bestazy/wp-content/plugins/seo-smart-links-business/seo-smart-links-business.php
on line
477
Warning
: Illegal string offset 'box_post_keywords' in
/var/www/bestazy/wp-content/plugins/seo-smart-links-business/seo-smart-links-business.php
on line
477
Warning
: Illegal string offset 'box_post_keywords' in
/var/www/bestazy/wp-content/plugins/seo-smart-links-business/seo-smart-links-business.php
on line
477
Warning
: Illegal string offset 'box_post_keywords' in
/var/www/bestazy/wp-content/plugins/seo-smart-links-business/seo-smart-links-business.php
on line
477
Warning
: Illegal string offset 'box_post_keywords' in
/var/www/bestazy/wp-content/plugins/seo-smart-links-business/seo-smart-links-business.php
on line
477
Warning
: Illegal string offset 'box_post_keywords' in
/var/www/bestazy/wp-content/plugins/seo-smart-links-business/seo-smart-links-business.php
on line
477
Warning
: Illegal string offset 'box_post_keywords' in
/var/www/bestazy/wp-content/plugins/seo-smart-links-business/seo-smart-links-business.php
on line
477
Warning
: Illegal string offset 'box_post_keywords' in
/var/www/bestazy/wp-content/plugins/seo-smart-links-business/seo-smart-links-business.php
on line
477
Warning
: Illegal string offset 'box_post_keywords' in
/var/www/bestazy/wp-content/plugins/seo-smart-links-business/seo-smart-links-business.php
on line
477
Warning
: Illegal string offset 'box_post_keywords' in
/var/www/bestazy/wp-content/plugins/seo-smart-links-business/seo-smart-links-business.php
on line
477
Warning
: Illegal string offset 'box_post_keywords' in
/var/www/bestazy/wp-content/plugins/seo-smart-links-business/seo-smart-links-business.php
on line
477
Warning
: Illegal string offset 'box_post_keywords' in
/var/www/bestazy/wp-content/plugins/seo-smart-links-business/seo-smart-links-business.php
on line
477
Warning
: Illegal string offset 'box_post_keywords' in
/var/www/bestazy/wp-content/plugins/seo-smart-links-business/seo-smart-links-business.php
on line
477
Warning
: Illegal string offset 'box_post_keywords' in
/var/www/bestazy/wp-content/plugins/seo-smart-links-business/seo-smart-links-business.php
on line
477
Warning
: Illegal string offset 'box_post_keywords' in
/var/www/bestazy/wp-content/plugins/seo-smart-links-business/seo-smart-links-business.php
on line
477
Warning
: Illegal string offset 'box_post_keywords' in
/var/www/bestazy/wp-content/plugins/seo-smart-links-business/seo-smart-links-business.php
on line
477
Warning
: Illegal string offset 'box_post_keywords' in
/var/www/bestazy/wp-content/plugins/seo-smart-links-business/seo-smart-links-business.php
on line
477
Warning
: Illegal string offset 'box_post_keywords' in
/var/www/bestazy/wp-content/plugins/seo-smart-links-business/seo-smart-links-business.php
on line
477
Warning
: Illegal string offset 'box_post_keywords' in
/var/www/bestazy/wp-content/plugins/seo-smart-links-business/seo-smart-links-business.php
on line
477
Warning
: Illegal string offset 'box_post_keywords' in
/var/www/bestazy/wp-content/plugins/seo-smart-links-business/seo-smart-links-business.php
on line
477
Warning
: Illegal string offset 'box_post_keywords' in
/var/www/bestazy/wp-content/plugins/seo-smart-links-business/seo-smart-links-business.php
on line
477
Warning
: Illegal string offset 'box_post_keywords' in
/var/www/bestazy/wp-content/plugins/seo-smart-links-business/seo-smart-links-business.php
on line
477
Warning
: Illegal string offset 'box_post_keywords' in
/var/www/bestazy/wp-content/plugins/seo-smart-links-business/seo-smart-links-business.php
on line
477
Warning
: Illegal string offset 'box_post_keywords' in
/var/www/bestazy/wp-content/plugins/seo-smart-links-business/seo-smart-links-business.php
on line
477
Warning
: Illegal string offset 'box_post_keywords' in
/var/www/bestazy/wp-content/plugins/seo-smart-links-business/seo-smart-links-business.php
on line
477
Warning
: Illegal string offset 'box_post_keywords' in
/var/www/bestazy/wp-content/plugins/seo-smart-links-business/seo-smart-links-business.php
on line
477
Warning
: Illegal string offset 'box_post_keywords' in
/var/www/bestazy/wp-content/plugins/seo-smart-links-business/seo-smart-links-business.php
on line
477
Warning
: Illegal string offset 'box_post_keywords' in
/var/www/bestazy/wp-content/plugins/seo-smart-links-business/seo-smart-links-business.php
on line
477
Warning
: Illegal string offset 'box_post_keywords' in
/var/www/bestazy/wp-content/plugins/seo-smart-links-business/seo-smart-links-business.php
on line
477
Warning
: Illegal string offset 'box_post_keywords' in
/var/www/bestazy/wp-content/plugins/seo-smart-links-business/seo-smart-links-business.php
on line
477
Warning
: Illegal string offset 'box_post_keywords' in
/var/www/bestazy/wp-content/plugins/seo-smart-links-business/seo-smart-links-business.php
on line
477
Warning
: Illegal string offset 'box_post_keywords' in
/var/www/bestazy/wp-content/plugins/seo-smart-links-business/seo-smart-links-business.php
on line
477
Warning
: Illegal string offset 'box_post_keywords' in
/var/www/bestazy/wp-content/plugins/seo-smart-links-business/seo-smart-links-business.php
on line
477
Warning
: Illegal string offset 'box_post_keywords' in
/var/www/bestazy/wp-content/plugins/seo-smart-links-business/seo-smart-links-business.php
on line
477
Warning
: Illegal string offset 'box_post_keywords' in
/var/www/bestazy/wp-content/plugins/seo-smart-links-business/seo-smart-links-business.php
on line
477
Warning
: Illegal string offset 'box_post_keywords' in
/var/www/bestazy/wp-content/plugins/seo-smart-links-business/seo-smart-links-business.php
on line
477
Warning
: Illegal string offset 'box_post_keywords' in
/var/www/bestazy/wp-content/plugins/seo-smart-links-business/seo-smart-links-business.php
on line
477
Warning
: Illegal string offset 'box_post_keywords' in
/var/www/bestazy/wp-content/plugins/seo-smart-links-business/seo-smart-links-business.php
on line
477
Warning
: Illegal string offset 'box_post_keywords' in
/var/www/bestazy/wp-content/plugins/seo-smart-links-business/seo-smart-links-business.php
on line
477
Warning
: Illegal string offset 'box_post_keywords' in
/var/www/bestazy/wp-content/plugins/seo-smart-links-business/seo-smart-links-business.php
on line
477
Warning
: Illegal string offset 'box_post_keywords' in
/var/www/bestazy/wp-content/plugins/seo-smart-links-business/seo-smart-links-business.php
on line
477
Warning
: Illegal string offset 'box_post_keywords' in
/var/www/bestazy/wp-content/plugins/seo-smart-links-business/seo-smart-links-business.php
on line
477
Warning
: Illegal string offset 'box_post_keywords' in
/var/www/bestazy/wp-content/plugins/seo-smart-links-business/seo-smart-links-business.php
on line
477
Warning
: Illegal string offset 'box_post_keywords' in
/var/www/bestazy/wp-content/plugins/seo-smart-links-business/seo-smart-links-business.php
on line
477
Warning
: Illegal string offset 'box_post_keywords' in
/var/www/bestazy/wp-content/plugins/seo-smart-links-business/seo-smart-links-business.php
on line
477
Warning
: Illegal string offset 'box_post_keywords' in
/var/www/bestazy/wp-content/plugins/seo-smart-links-business/seo-smart-links-business.php
on line
477
Warning
: Illegal string offset 'box_post_keywords' in
/var/www/bestazy/wp-content/plugins/seo-smart-links-business/seo-smart-links-business.php
on line
477
Warning
: Illegal string offset 'box_post_keywords' in
/var/www/bestazy/wp-content/plugins/seo-smart-links-business/seo-smart-links-business.php
on line
477
Warning
: Illegal string offset 'box_post_keywords' in
/var/www/bestazy/wp-content/plugins/seo-smart-links-business/seo-smart-links-business.php
on line
477
Warning
: Illegal string offset 'box_post_keywords' in
/var/www/bestazy/wp-content/plugins/seo-smart-links-business/seo-smart-links-business.php
on line
477
Warning
: Illegal string offset 'box_post_keywords' in
/var/www/bestazy/wp-content/plugins/seo-smart-links-business/seo-smart-links-business.php
on line
477
Warning
: Illegal string offset 'box_post_keywords' in
/var/www/bestazy/wp-content/plugins/seo-smart-links-business/seo-smart-links-business.php
on line
477
Warning
: Illegal string offset 'box_post_keywords' in
/var/www/bestazy/wp-content/plugins/seo-smart-links-business/seo-smart-links-business.php
on line
477
Warning
: Illegal string offset 'box_post_keywords' in
/var/www/bestazy/wp-content/plugins/seo-smart-links-business/seo-smart-links-business.php
on line
477
Warning
: Illegal string offset 'box_post_keywords' in
/var/www/bestazy/wp-content/plugins/seo-smart-links-business/seo-smart-links-business.php
on line
477
Warning
: Illegal string offset 'box_post_keywords' in
/var/www/bestazy/wp-content/plugins/seo-smart-links-business/seo-smart-links-business.php
on line
477
Warning
: Illegal string offset 'box_post_keywords' in
/var/www/bestazy/wp-content/plugins/seo-smart-links-business/seo-smart-links-business.php
on line
477
Warning
: Illegal string offset 'box_post_keywords' in
/var/www/bestazy/wp-content/plugins/seo-smart-links-business/seo-smart-links-business.php
on line
477
Warning
: Illegal string offset 'box_post_keywords' in
/var/www/bestazy/wp-content/plugins/seo-smart-links-business/seo-smart-links-business.php
on line
477
Warning
: Illegal string offset 'box_post_keywords' in
/var/www/bestazy/wp-content/plugins/seo-smart-links-business/seo-smart-links-business.php
on line
477
Warning
: Illegal string offset 'box_post_keywords' in
/var/www/bestazy/wp-content/plugins/seo-smart-links-business/seo-smart-links-business.php
on line
477
Warning
: Illegal string offset 'box_post_keywords' in
/var/www/bestazy/wp-content/plugins/seo-smart-links-business/seo-smart-links-business.php
on line
477
Warning
: Illegal string offset 'box_post_keywords' in
/var/www/bestazy/wp-content/plugins/seo-smart-links-business/seo-smart-links-business.php
on line
477
Warning
: Illegal string offset 'box_post_keywords' in
/var/www/bestazy/wp-content/plugins/seo-smart-links-business/seo-smart-links-business.php
on line
477
Warning
: Illegal string offset 'box_post_keywords' in
/var/www/bestazy/wp-content/plugins/seo-smart-links-business/seo-smart-links-business.php
on line
477
Warning
: Illegal string offset 'box_post_keywords' in
/var/www/bestazy/wp-content/plugins/seo-smart-links-business/seo-smart-links-business.php
on line
477
Warning
: Illegal string offset 'box_post_keywords' in
/var/www/bestazy/wp-content/plugins/seo-smart-links-business/seo-smart-links-business.php
on line
477
Warning
: Illegal string offset 'box_post_keywords' in
/var/www/bestazy/wp-content/plugins/seo-smart-links-business/seo-smart-links-business.php
on line
477
Warning
: Illegal string offset 'box_post_keywords' in
/var/www/bestazy/wp-content/plugins/seo-smart-links-business/seo-smart-links-business.php
on line
477
Warning
: Illegal string offset 'box_post_keywords' in
/var/www/bestazy/wp-content/plugins/seo-smart-links-business/seo-smart-links-business.php
on line
477
Warning
: Illegal string offset 'box_post_keywords' in
/var/www/bestazy/wp-content/plugins/seo-smart-links-business/seo-smart-links-business.php
on line
477
Warning
: Illegal string offset 'box_post_keywords' in
/var/www/bestazy/wp-content/plugins/seo-smart-links-business/seo-smart-links-business.php
on line
477
Warning
: Illegal string offset 'box_post_keywords' in
/var/www/bestazy/wp-content/plugins/seo-smart-links-business/seo-smart-links-business.php
on line
477
Warning
: Illegal string offset 'box_post_keywords' in
/var/www/bestazy/wp-content/plugins/seo-smart-links-business/seo-smart-links-business.php
on line
477
Warning
: Illegal string offset 'box_post_keywords' in
/var/www/bestazy/wp-content/plugins/seo-smart-links-business/seo-smart-links-business.php
on line
477
Warning
: Illegal string offset 'box_post_keywords' in
/var/www/bestazy/wp-content/plugins/seo-smart-links-business/seo-smart-links-business.php
on line
477
Warning
: Illegal string offset 'box_post_keywords' in
/var/www/bestazy/wp-content/plugins/seo-smart-links-business/seo-smart-links-business.php
on line
477
Warning
: Illegal string offset 'box_post_keywords' in
/var/www/bestazy/wp-content/plugins/seo-smart-links-business/seo-smart-links-business.php
on line
477
Warning
: Illegal string offset 'box_post_keywords' in
/var/www/bestazy/wp-content/plugins/seo-smart-links-business/seo-smart-links-business.php
on line
477
Warning
: Illegal string offset 'box_post_keywords' in
/var/www/bestazy/wp-content/plugins/seo-smart-links-business/seo-smart-links-business.php
on line
477
Warning
: Illegal string offset 'box_post_keywords' in
/var/www/bestazy/wp-content/plugins/seo-smart-links-business/seo-smart-links-business.php
on line
477
Warning
: Illegal string offset 'box_post_keywords' in
/var/www/bestazy/wp-content/plugins/seo-smart-links-business/seo-smart-links-business.php
on line
477
Warning
: Illegal string offset 'box_post_keywords' in
/var/www/bestazy/wp-content/plugins/seo-smart-links-business/seo-smart-links-business.php
on line
477
Warning
: Illegal string offset 'box_post_keywords' in
/var/www/bestazy/wp-content/plugins/seo-smart-links-business/seo-smart-links-business.php
on line
477
Warning
: Illegal string offset 'box_post_keywords' in
/var/www/bestazy/wp-content/plugins/seo-smart-links-business/seo-smart-links-business.php
on line
477
Warning
: Illegal string offset 'box_post_keywords' in
/var/www/bestazy/wp-content/plugins/seo-smart-links-business/seo-smart-links-business.php
on line
477
Warning
: Illegal string offset 'box_post_keywords' in
/var/www/bestazy/wp-content/plugins/seo-smart-links-business/seo-smart-links-business.php
on line
477
Warning
: Illegal string offset 'box_post_keywords' in
/var/www/bestazy/wp-content/plugins/seo-smart-links-business/seo-smart-links-business.php
on line
477
Warning
: Illegal string offset 'box_post_keywords' in
/var/www/bestazy/wp-content/plugins/seo-smart-links-business/seo-smart-links-business.php
on line
477
Warning
: Illegal string offset 'box_post_keywords' in
/var/www/bestazy/wp-content/plugins/seo-smart-links-business/seo-smart-links-business.php
on line
477
Warning
: Illegal string offset 'box_post_keywords' in
/var/www/bestazy/wp-content/plugins/seo-smart-links-business/seo-smart-links-business.php
on line
477
Warning
: Illegal string offset 'box_post_keywords' in
/var/www/bestazy/wp-content/plugins/seo-smart-links-business/seo-smart-links-business.php
on line
477
Warning
: Illegal string offset 'box_post_keywords' in
/var/www/bestazy/wp-content/plugins/seo-smart-links-business/seo-smart-links-business.php
on line
477
Warning
: Illegal string offset 'box_post_keywords' in
/var/www/bestazy/wp-content/plugins/seo-smart-links-business/seo-smart-links-business.php
on line
477
Warning
: Illegal string offset 'box_post_keywords' in
/var/www/bestazy/wp-content/plugins/seo-smart-links-business/seo-smart-links-business.php
on line
477
Warning
: Illegal string offset 'box_post_keywords' in
/var/www/bestazy/wp-content/plugins/seo-smart-links-business/seo-smart-links-business.php
on line
477
Warning
: Illegal string offset 'box_post_keywords' in
/var/www/bestazy/wp-content/plugins/seo-smart-links-business/seo-smart-links-business.php
on line
477
Warning
: Illegal string offset 'box_post_keywords' in
/var/www/bestazy/wp-content/plugins/seo-smart-links-business/seo-smart-links-business.php
on line
477
Warning
: Illegal string offset 'box_post_keywords' in
/var/www/bestazy/wp-content/plugins/seo-smart-links-business/seo-smart-links-business.php
on line
477
Warning
: Illegal string offset 'box_post_keywords' in
/var/www/bestazy/wp-content/plugins/seo-smart-links-business/seo-smart-links-business.php
on line
477
Warning
: Illegal string offset 'box_post_keywords' in
/var/www/bestazy/wp-content/plugins/seo-smart-links-business/seo-smart-links-business.php
on line
477
Warning
: Illegal string offset 'box_post_keywords' in
/var/www/bestazy/wp-content/plugins/seo-smart-links-business/seo-smart-links-business.php
on line
477
Warning
: Illegal string offset 'box_post_keywords' in
/var/www/bestazy/wp-content/plugins/seo-smart-links-business/seo-smart-links-business.php
on line
477
Warning
: Illegal string offset 'box_post_keywords' in
/var/www/bestazy/wp-content/plugins/seo-smart-links-business/seo-smart-links-business.php
on line
477
Warning
: Illegal string offset 'box_post_keywords' in
/var/www/bestazy/wp-content/plugins/seo-smart-links-business/seo-smart-links-business.php
on line
477
Warning
: Illegal string offset 'box_post_keywords' in
/var/www/bestazy/wp-content/plugins/seo-smart-links-business/seo-smart-links-business.php
on line
477
Warning
: Illegal string offset 'box_post_keywords' in
/var/www/bestazy/wp-content/plugins/seo-smart-links-business/seo-smart-links-business.php
on line
477
Warning
: Illegal string offset 'box_post_keywords' in
/var/www/bestazy/wp-content/plugins/seo-smart-links-business/seo-smart-links-business.php
on line
477
Warning
: Illegal string offset 'box_post_keywords' in
/var/www/bestazy/wp-content/plugins/seo-smart-links-business/seo-smart-links-business.php
on line
477
Warning
: Illegal string offset 'box_post_keywords' in
/var/www/bestazy/wp-content/plugins/seo-smart-links-business/seo-smart-links-business.php
on line
477
Warning
: Illegal string offset 'box_post_keywords' in
/var/www/bestazy/wp-content/plugins/seo-smart-links-business/seo-smart-links-business.php
on line
477
Warning
: Illegal string offset 'box_post_keywords' in
/var/www/bestazy/wp-content/plugins/seo-smart-links-business/seo-smart-links-business.php
on line
477
Warning
: Illegal string offset 'box_post_keywords' in
/var/www/bestazy/wp-content/plugins/seo-smart-links-business/seo-smart-links-business.php
on line
477
Warning
: Illegal string offset 'box_post_keywords' in
/var/www/bestazy/wp-content/plugins/seo-smart-links-business/seo-smart-links-business.php
on line
477
Warning
: Illegal string offset 'box_post_keywords' in
/var/www/bestazy/wp-content/plugins/seo-smart-links-business/seo-smart-links-business.php
on line
477
Warning
: Illegal string offset 'box_post_keywords' in
/var/www/bestazy/wp-content/plugins/seo-smart-links-business/seo-smart-links-business.php
on line
477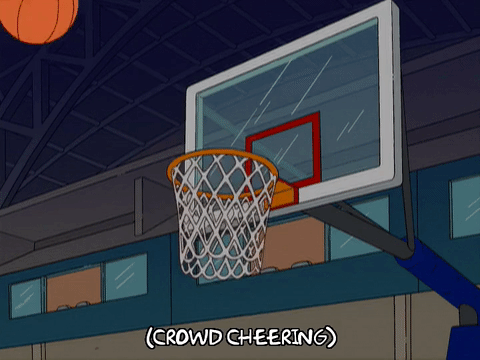 Here's the thing… If you look at any basketball hoop, it seems like it's not that complex or different from other basketball hoops. However, do some comparison shopping and you'll start to see there are many difference.
That being said, if you're like most modern people, you probably don't have a ton of spare time to spend conducting detailed research before you make a purchase. In fact, that's probably what brought you here in your search for the best portable basketball hoop.
Don't despair.
Trustworthy Research
We've spent 28 hours pouring over the details of over 30 different models to find the top 10 best portable basketball hoops available on the market today.