Want a low-impact, full-body cardio workout without having to leave home? Then row, row, row your (imaginary) boat! So you're not sculling a shell on the river like collegiate rowers Theodore Roosevelt, Hugh Laurie, Dr. Benjamin Spock, Victoria Murden McClure, and Neil Degrasse Tyson. Nonetheless, propelling yourself on the best rowing machine is a fine dry land substitute.
Imagine this:
You can build strength, increase heart rate, lose weight, and cross-train different muscle groups on an indoor rowing machine. In just 30 minutes, a 125-pound person can burn 255 calories, a 155-pound person 316 calories, and a 185-person 377 calories.
Sound good?
Get motivated with the "We are Rowers" video.
Well okay,
Real life may be more like these office rowers, but everyone needs inspiration. After all, if The Boys in the Boat: Nine Americans and Their Epic Quest for Gold at the 1936 Berlin Olympics overcame the odds, so can you!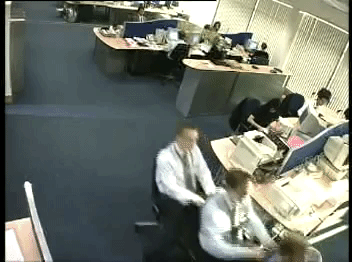 Research You Can Trust
To get the most out of your workout, you'll need a smooth, high-quality erg (aka rowing machine). After poring over 30 of the most popular rowing machines, we edited the list down to these top picks.
Feedback from experienced and novice rowing athletes provided insights into these nine models.
What's more...
For accuracy, we double-checked the manufacturer's specifications of every model.
With so many different types of rowing machine in the sea, we want to help you navigate and choose the best model for your body's needs and remain injury-free.
Get ready, set, go!
Let's dive into buying information and detailed reviews of specific rowing machine models.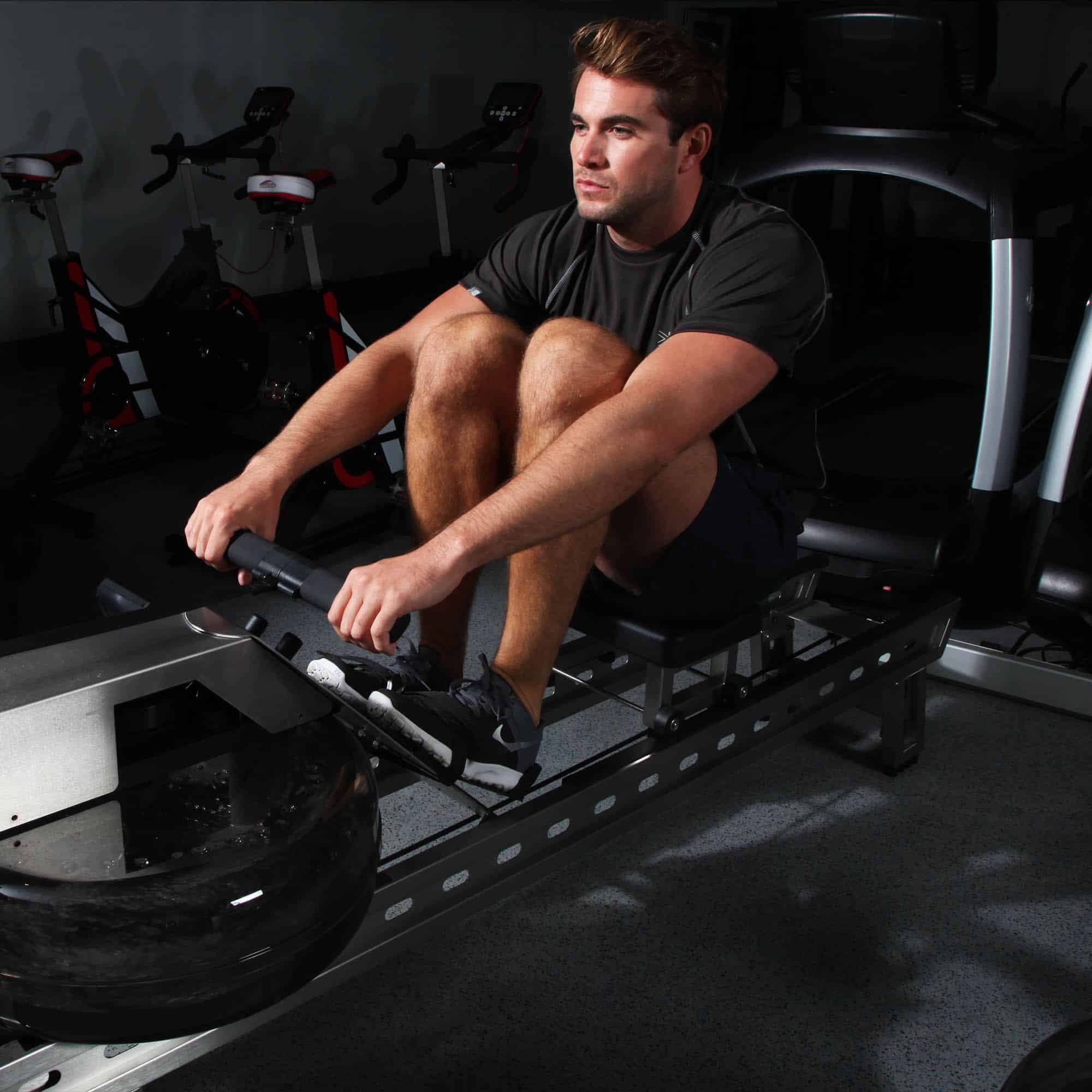 THE WINNERS
Buyer's Guide To Finding The Right Rowing Machine For You
Not all rowing machines are created equal.
Read about different factors to consider when choosing a rowing machine.
Type Of Resistance
Magnetic
Electromagnets and the erg's metal flywheel interact to create resistance. When the magnets move closer to the flywheel, they increase resistance like a brake. When they move farther away from the flywheel, resistance becomes lighter.
You can control the level of resistance and set the exact amount you want–which will stay constant no matter how hard you row. Magnetic resistance rowing machines are quiet and great for preset workouts.
Air
Air or wind creates resistance/drag on the rowing machine's flywheel. Spin the flywheel by pulling the handle on the end of a chain attached it.
The fan-like flywheel moves air around it. The faster it spins, the more air it moves to create greater resistance. Therefore, the harder and faster you row, the more wind the flywheel generates and the more drag you'll feel.
You can control the level of resistance by rowing faster or slower. Air resistance rowing machines aren't quiet but produce a "white noise" fan sound.
Hydraulic or piston
Piston(s) connected to the rowing machine's handles contain hydraulic fluid. When you pull the handles, you work against the resistance of the hydraulic fluid in the pistons.
You can control the level of resistance by adjusting a control knob. On some machines, you can adjust the resistance level of each handlebar separately.
Hydraulic or piston machines tend to be quieter and smaller than other types of ergs. Unfortunately, pistons can:
heat up during use and cause burns when touched and
sometimes leak fluid, potentially damaging the surface underneath the machine.
Water
A flywheel in a water tank encounters resistance as it spins. When you pull the handle on the end of a chain attached to it, the flywheel moves through water, creating resistance/drag.
The harder and faster you row, the greater resistance the flywheel encounters when spinning against water. You can control the level of resistance by rowing faster or slower.
Also, you also can control resistance by adjusting the amount of water in the tank: the more (and thus heavier) water there is, the more drag works against the flywheel, which makes your workout harder.
Although quieter than air resistance ergs, water resistance ergs create a swooshing sound as water moves through the tank.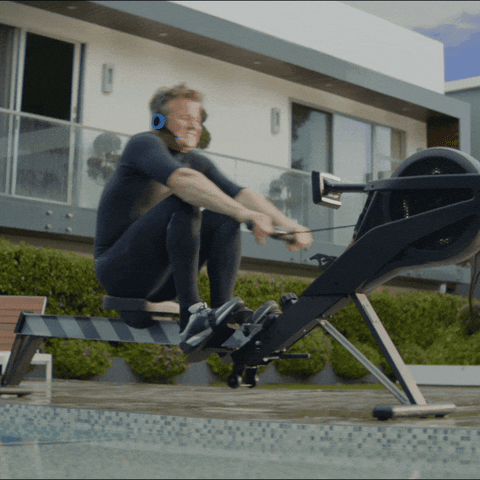 Expert tip:
What resistance types simulate real rowing conditions?
As expected, water resistance rowing machines come the closest to simulating the sensation of sculling out on the open water.
Air resistance rowing machines mimic water resistance well but aren't the real deal.
Both water and air machines are used for dry land conditioning and training by competitive crew (aka rowing) athletes.
Hydraulic/piston and magnetic resistance rowing machines, on the other hand, are great for working out but don't recreate the sensation of water resistance in actual rowing.
Size
You'll need enough room to accommodate the rowing machine for exercise as well as storage.
Also important, the machine's rail (on which the seat slides back and forth as you row) must be long enough for you to maintain proper form and technique. You should be able to straighten your legs when the seat slides all the way to the back end of the railing.
So…
Your height–especially the length of your legs/inseam–will help determine which models are large enough for you.
But wait, that's not all.
If you plan to move the rowing machine often, for either storage or relocation, be sure to consider its weight.
Speaking of weight…
Also, make sure the rowing machine can accommodate your weight. Many models vary in maximum weight capacity from 220 pounds to 265 pounds or more.
Folding Or Non-folding
For convenient storage, some models fold up neatly. Hydraulic piston and magnetic resistance rowing machines often can, but air and water resistance models sometimes don't.
Monitor/Computer
In order to track your workout, you'll want to find a model that has a monitor or computer that records variables, like the time, distance, speed, and calories you burned while rowing.
Advanced monitors can track heart rate, stroke rate, intensity, and more.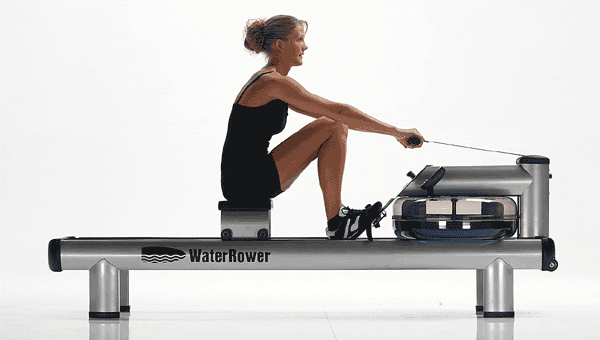 Parts: Seat, Handlebars, and Footrests
Don't overlook the importance of overall comfort. You don't want your backside to hurt, causing you to compromise technique or end the workout early.
The seat should be large enough and contoured for a good fit.
A seat with padding is ideal, but you can purchase a rowing seat cushion if needed.
And…
The handle or handlebars should be comfortable to grip.
In our research, we found the footrests–positioning and size–is an area of concern for users.
Footrests need to accommodate users' feet as they row, so even the foot platforms' angle and size, as well as straps holding feet in place, are important.
Durability
A rowing machine is an investment, so you'll want it to last awhile. Obviously, an erg's lifespan is determined by its quality as well as its usage (e.g., how often, how hard and long during each workout).
A machine used daily by a top athlete is more likely to wear out faster than one used only a few times a week for moderate workouts.
In general, a high-end, high-quality model should last 10 years or longer. A moderately priced model may last only about five years.
Also, how well a rowing machine is maintained and cared for affects its lifespan.
Let's row!
The most important deciding factors may be the price and how much you're willing to spend.
Hydraulic or piston models tend to be more economical. Nonetheless, many benefits of magnetic, air, and water models may be well worth the higher cost.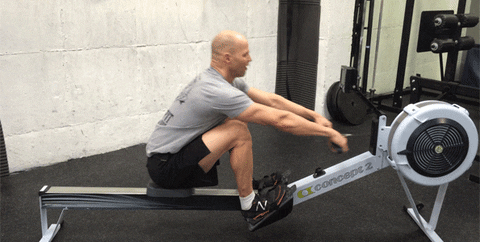 The Best Rowing Machine Reviews
Why Is Rowing So Wonderful?
Rowing is a great low-impact, high-cardio exercise for all ages, from high school and college through retiremen
Easy on the joints, rowing is popular among people over 60.
In fact, British Rowing has sculling competitors in their 80s. "You can be 13 or 93; you're always the right age to row," said Susan Smith, membership director at USRowing, the United States' governing body for the sport.
If you're interested in other forms of exercise, like racquet sports (e.g., pickleball), dance (e.g., Zumba), basketball, and just having fun jumping on the trampoline, rowing supplements them nicely.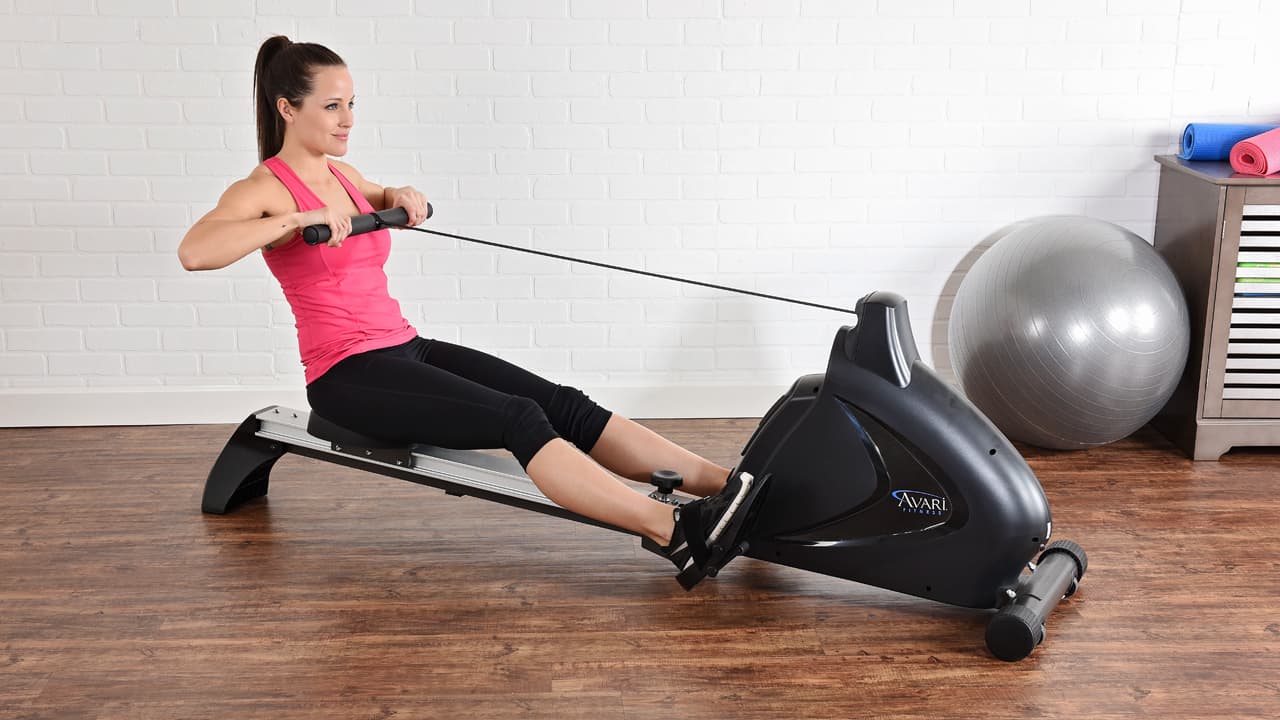 Proper Indoor Rowing Technique and Form
Now you've decided on an erg for your home gym. Let's examine proper indoor rowing technique to get the most out of your workouts and to prevent injury.
Before you start rowing, please visit this page published by British Rowing, England's governing body of outdoor and indoor rowing and rowing.
It provides clear photos of the correct moves in indoor rowing as well as step-by-step instructions.
Let's break it down.
There are two phases in rowing: the drive and the recovery.
Remember this order of movement: legs, body core, and then arms.
You should now be in the finish position with your legs and back straight. Now you're ready for the next stage.
Remember this order of movement: arms, body core, and then legs.
During both phases, be sure to keep your back flat and in a neutral position.
Don't bend your back forward or backward, but pivot from the hip. This movement helps "transmit the power generated from the legs to the handle and allow[s] the force to be evenly spread throughout the spine" to minimize the chance of injury.
Also, watch these two very helpful instructional videos to see proper technique broken down and in action:
For examples of improper technique and common errors, see this video, How Not to Erg.
Expert Tips
Rowing works all major muscle groups. Sometimes people focus on the arms and forget about the rest of the body. Don't!
Think of 60% of power for rowing coming from your legs, 20% from your core, and 20% from your arms.
Focus on your legs when pushing off to begin the drive stage. As in rock climbing or lifting, concentrate power in your legs.
Don't twist or moving around on the seat while rowing.
Think power, not speed. Try not to row as quickly as possible, but concentrate on form and power. Keep your stroke count to 30 or fewer strokes per minute.
There's no special attire for indoor rowing for exercise, but be sure to wear snug, form-fitting clothes to prevent anything from getting caught in the machine.
Ready, Set, Row!
You've now seen a variety of ergs and know to look for various features–including type and levels of resistance, size, monitor/computer, foldability, and weight capacity–when shopping for one.
Find the best rowing machine for your needs, execute proper rowing technique and form, and you're ready to row!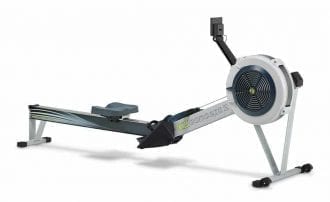 Best of the best
Concept2 Model D
Are you interested in rowing but haven't yet taken the plunge? Our buyer's guide will help you navigate yourself to the best rowing machine.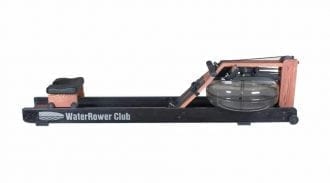 Most Buying
Water Rower Natural Rowing Machine
Are you interested in rowing but haven't yet taken the plunge? Our buyer's guide will help you navigate yourself to the best rowing machine.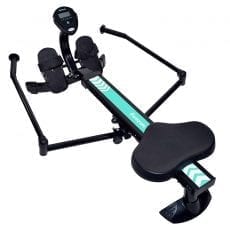 Best for the money
Harvil Hydraulic Rowing Machine
Are you interested in rowing but haven't yet taken the plunge? Our buyer's guide will help you navigate yourself to the best rowing machine.