Which Sanitizer: Chlorine or Bromine?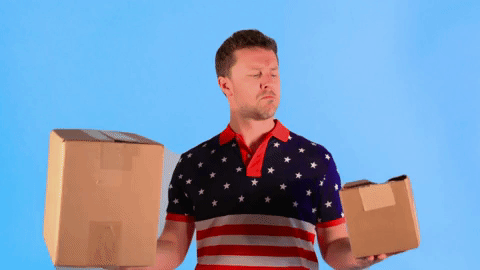 Hot tub owners are faced with so many different cleaning chemicals–it can be overwhelming! Veteran hot tub (and pool) owners debate over which sanitizer to use: chlorine or bromine. Both chemicals are effective at killing bacteria and germs lurking in your inflatable hot tub.
But what are the differences between them? What one works better?
Let's break it down:
When most people think of pools, they think of chlorine. Indeed, chlorine is popular because it's economical and fast acting. The downside is chlorine has a high pH value, necessitating that if you use it, you'll need to check your tub's water chemistry balance often. Furthermore, chlorine is notorious for having a powerful smell and can irritate lungs and sensitive skin.
On the other hand:
Bromine is extremely effective in killing bacteria and viruses (especially in warm-water environments like a hot tub) and over a longer period of time. Its low pH value makes chemical balance issues less likely. Even better, bromine lacks a strong chemical scent and is usually easier on the skin.
What's the catch?
The downside is that bromine is a bit more expensive than and not as fast-acting as chlorine is. Your maintenance costs will increase if you choose to use bromine.
Whether you choose chlorine or bromine, you're taking the first step to sanitizing your inflatable hot tub water before you step in for a soak.
Environment-Friendly Tips
Eco-friendliness doesn't usually come to mind when people think of hot tubs. Nonetheless, you can enjoy your inflatable hot tub and still be environmentally conscious by following these easy tips:
Fill up the tub with only the amount you need. Of course, you don't want to overfill the tub and spill water all over your floor if the tub inside. Use a timer to remind you to shut off the water.
Heat the tub's water only when you plan to use it. Of course, you need to fire up the heater 12 to 24 hours before you soak in order to give it enough time to warm up to a comfortable temperature. Use a timer to make sure you are not running the heater unnecessarily. If your tub's heater doesn't come with a timer, use an egg timer or your phone's timer.
Choosing a dark-colored tub may help with better heat retention.
Keep the cover on while heating the tub to trap in heat. Your water will heat up more quickly and efficiently.
If available, use a programmable pump and heat controls to monitor your tub's power and heat expenditure.
Never drain used and treated tub water into a storm drain or natural body of water, like a stream. Drain it into a sanitary sewer. Chemicals and contaminants in the water can kill plants and fish and enter the drinking water supply. For more draining tips, click here.
Check with your tub's manufacturer for recommendations for ways to clean the tub and keep the water clean without harsh chemicals. Every manufacturer may have different suggestions.
Safety First!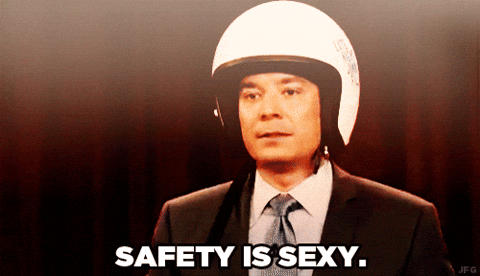 We want you to be able to relax in your inflatable hot tub, but please keep in mind these safety tips:
Before entering the hot tub, check the water temperature with an accurate thermometer and test it to avoid accidental burns.
Don't bathe in water over 104°F (40°C). 100°F (37°C) is considered safe for healthy adults. Use caution for young children.
According to the U.S. Consumer Product Safety Commission, soaking in water heated to 106°F (41.1°C) can raise human body temperature to the point of heat stroke, which can be fatal to healthy adults.
Pregnant women are advised not to bath in water above 100°F (37°C). Soaking in water hotter than 102°F (39°C) during the first three months of pregnancy can cause fetal damage.
People with heart disease, circulatory, diabetes, or blood pressure issues should consult their doctor before using hot tubs.
People taking medications that induce drowsiness, like tranquilizers, anti-histamines or anticoagulants, should not use hot tubs.
Excessive drinking can also cause drowsiness, which could lead to unconsciousness and drowning.
Supervise children around hot tubs.
Between uses, cover the hot tub to prevent accidental falls into the tub and possible subsequent drowning.
Health and the Hot Tub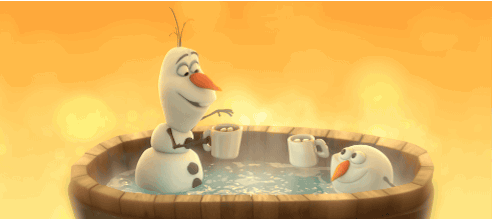 Now that we've gotten all of the safety warnings out of the way, let's hear about how good hot tubs are for your health. For centuries, people have turned to soaking in hot water for natural, non-invasive, and non-toxic treatments.
How does hot water help?
Soaking in hot­–or even just warm at 92°F (33.3°C)–water works for different reasons.
First, water reduces the force of gravity, thus easing compression on joints and bones. In fact, water provides offers 360-degree support for sore areas, helping to decrease swelling and inflammation. Second, the water's heat increases circulation, stimulating blood flow to stiff muscles and joints. In fact, your warmed up body gains a little more temporary flexibility, making hot tub time a good time for gentle stretching.
How about this:
According to the Arthritis Foundation, warm water can help fight the pain and stiffness of arthritis and fibromyalgia patients. "Various studies of patients with both conditions found that when they participated in warm water exercise programs two or three times a week, their pain decreased as much as 40 percent and their physical function increased."
And there's more:
Soaking in a hot tub doesn't mean you're sitting around and doing nothing. You're benefitting from passive heat.
Dr. Steve Faulkner of Loughborough University found that soaking in a hot tub lowers blood sugar levels for people with Type 2 Diabetes. An hour-long soak "reduces peak blood sugar levels by 10 percent and increases energy expenditure levels by 80 per cent burning 126 calories per hour."
Soaking in a hot tub is a natural way to relieve stress and anxiety. It also helps improve sleep by relaxing you and raising your body temperature. After you climb out of the hot tub, your body works to lower your temperature, which makes you feel sleepy.
Finally, the hot water helps vascular dilation, which helps relieve tension and pain associated with some types of headaches.
Some Final Words Of Wisdom…
To reach a maximum benefit, soak for at least 20 minutes. Be sure to drink water before and after your bath to stay well hydrated inside. Don't feel that you need to crank the temperature close to 104°F (40°C). You can still benefit from water temperatures between 92°F (33.3°C) and 102°F (39°C). Do whatever is most comfortable for you!