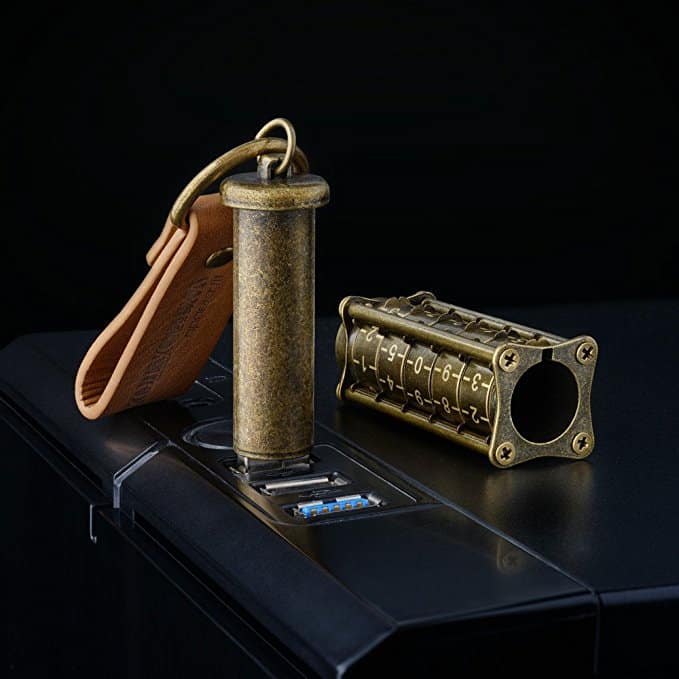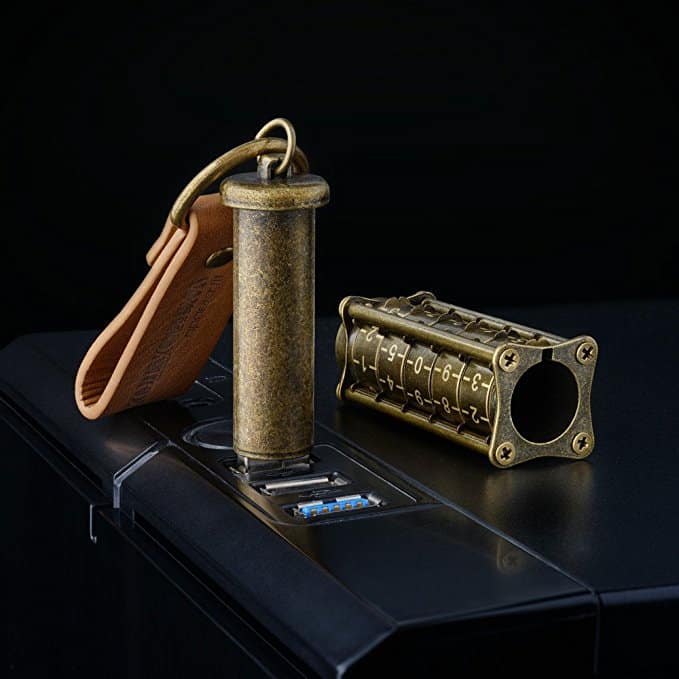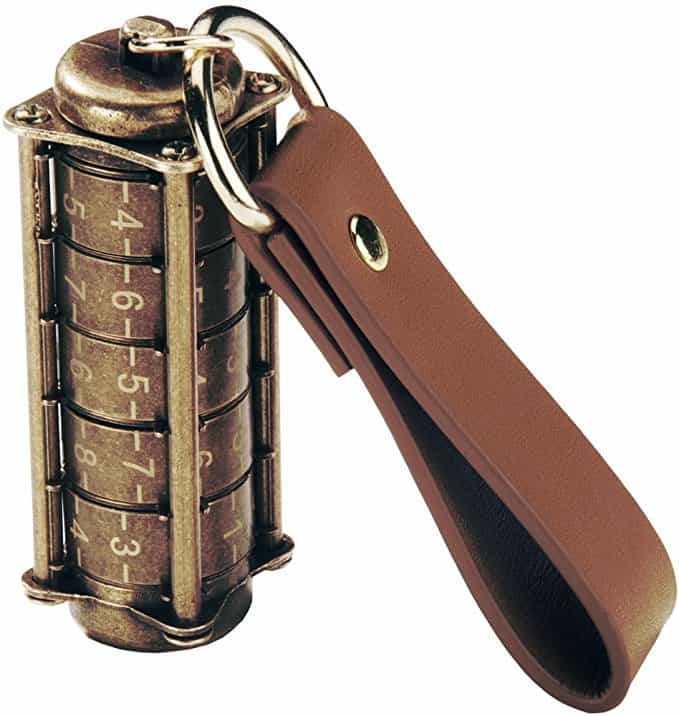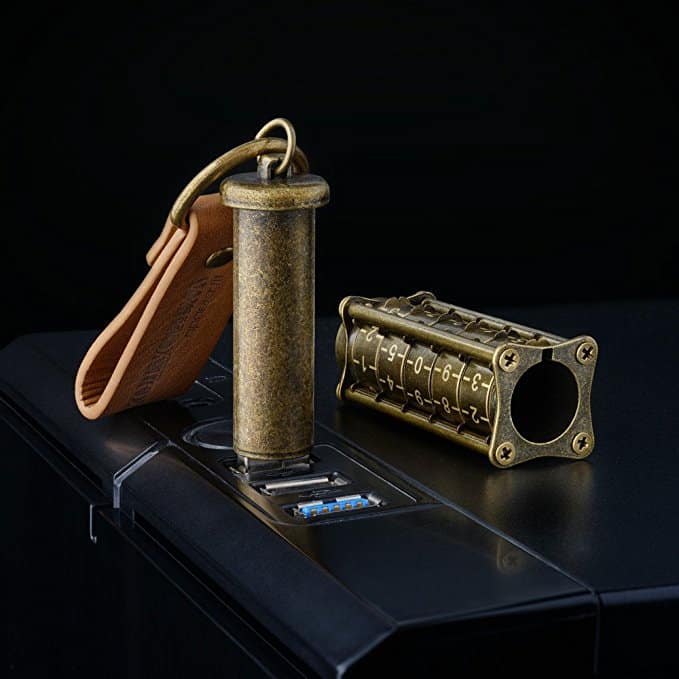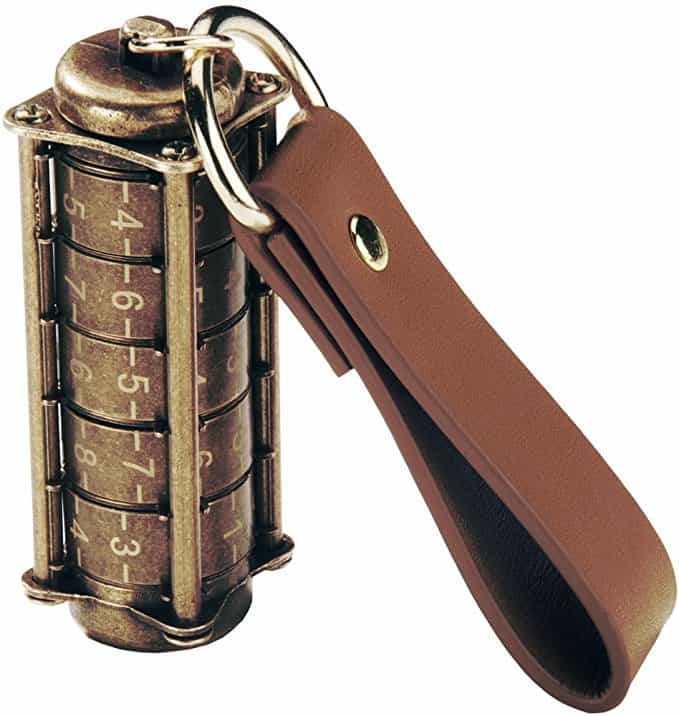 Vintage Gold Cryptex USB Flash Drive 32 GB
If you want to be the coolest person around, this great USB drive will definitely do the job. It is a cryptic style flash drive – the data can only be accessed by those with the password. All in all, this is an extremely cool and stylish way of keeping your data safe and private!
Features
Holds 32GB of data

Password protected security

Fashionable
Dimensions
7 x 2.2 x 2.2 inches

4.8 ounces
This drive puts the flash in flash drive.
Only you know the code to get to your most private documents. And at 32GB you can store a lot of documents.
This is the USB flash drive Indiana Jones would have had in his pocket while entering the Temple of Doom. This is the flash drive he used to raid the Lost Ark. This is the USB flash drive he used to enter the Kingdom of the Crystal Skull.
Ever notice how similar Indiana Jones and Han Solo look? They must be cousins or something.
You can rest assured that nobody is going to be able to steal your treasures with this awesomely cool little gadget.