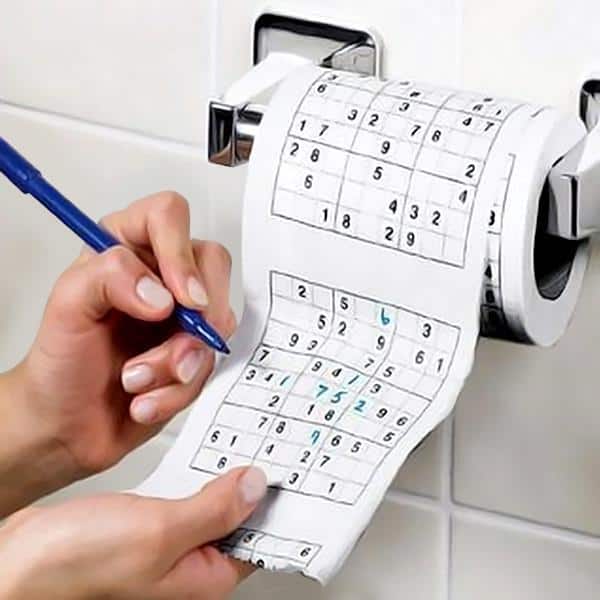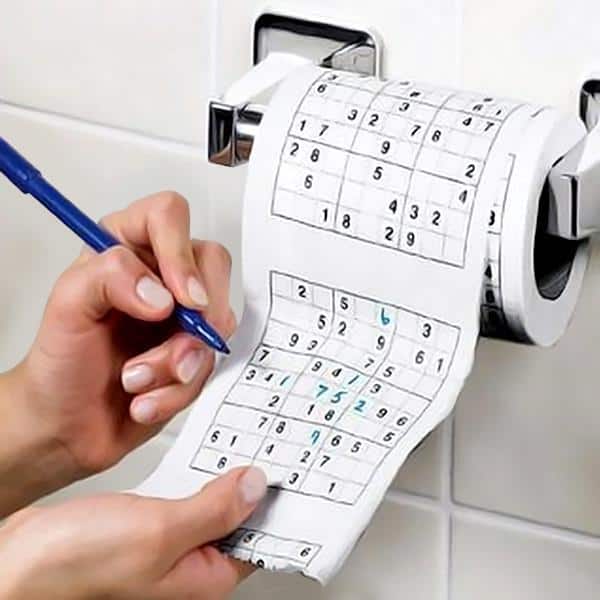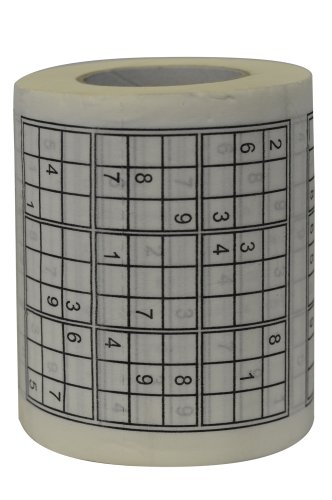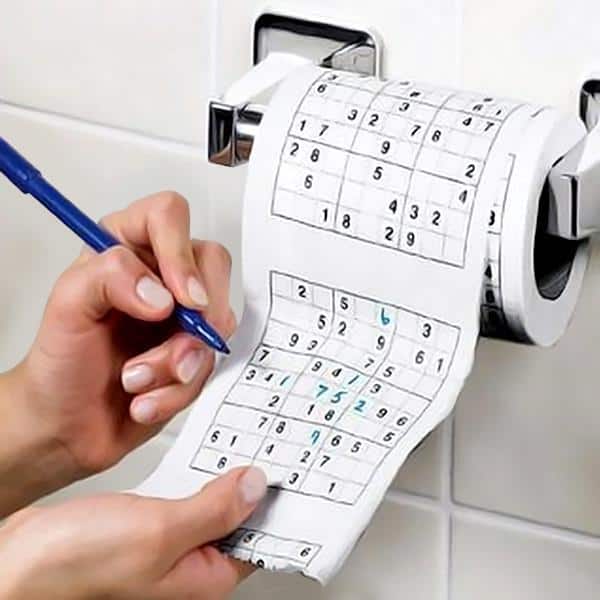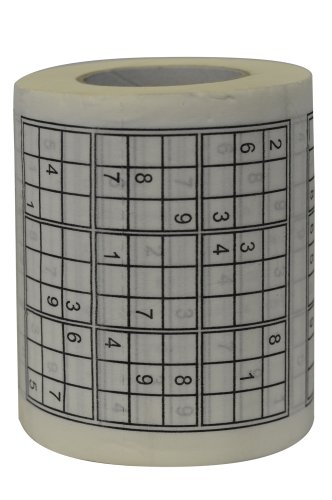 Sudoku Puzzle Toilet Paper [Review 2020]
Being bored on the toilet is just the worst, isn't it? Not anymore! Time in the bathroom doesn't have to be wasted with this novelty Sudoku toilet paper. So get to solving these awesome puzzles, wipe away the boredom and bring a smile to anyone's face – both yourself and your guests!

Features
Works with any standard pen

Puzzles are all different
Dimensions
Fits any toilet paper holder

3 x 4 x 3 inches
Trying working one out while you work one out!
Modern day life is hustling and bustling, the only time you get a moment to yourself is when locked in your own private bathroom stall. It's enclosed, safe, and… there's not much to do. You find the patterns in the tiles on the floor and that's about it. It's pretty boring really. Don't be one of those people that uses their phone while on the toilet – yuck!
Be a legend who solves puzzles while on the toilet! The Sudoku Puzzle Toilet Paper will get you using your brain while you're using your bowel. Replace the lost weight from pooping with the added brain weight you'll get from working these out.
Do it? What's the worst that could happen? You get ink in your bum? Nobody will see that, don't worry about it! And the great thing is, if it gets too difficult to solve… you can flush it away with all your cares.
Also good products
Bestseller No. 1
Bestseller No. 2
Bestseller No. 3
Bestseller No. 4