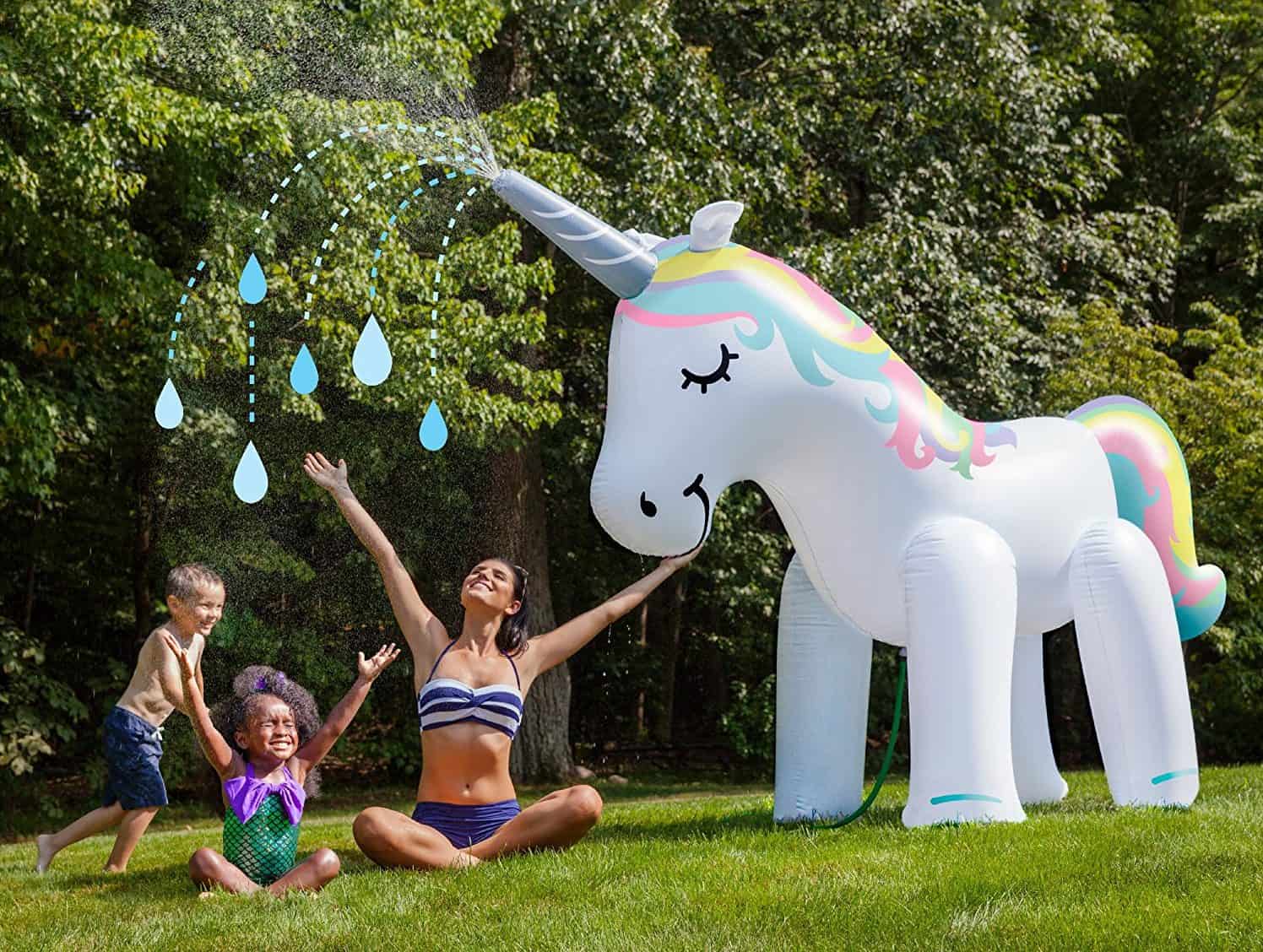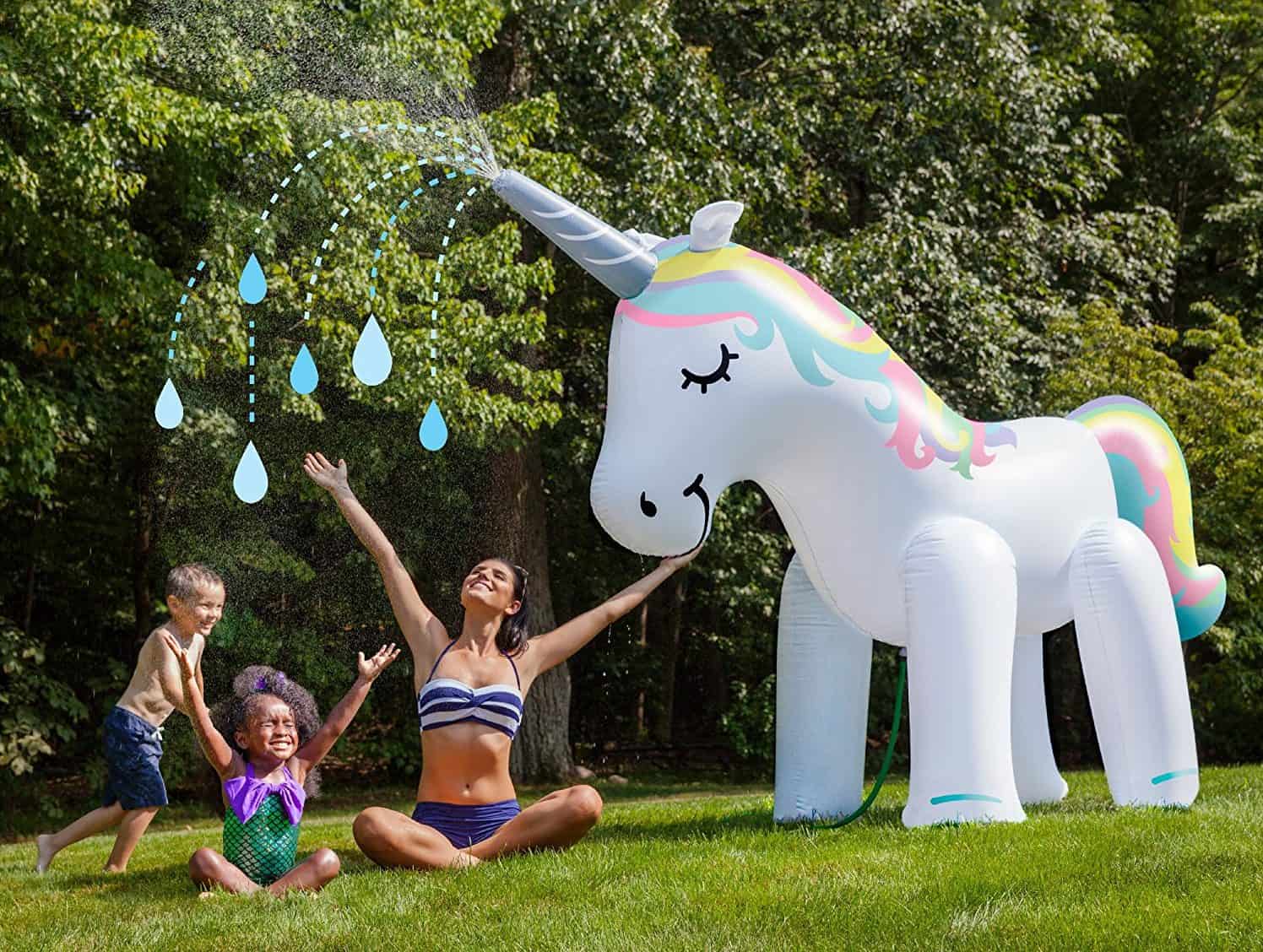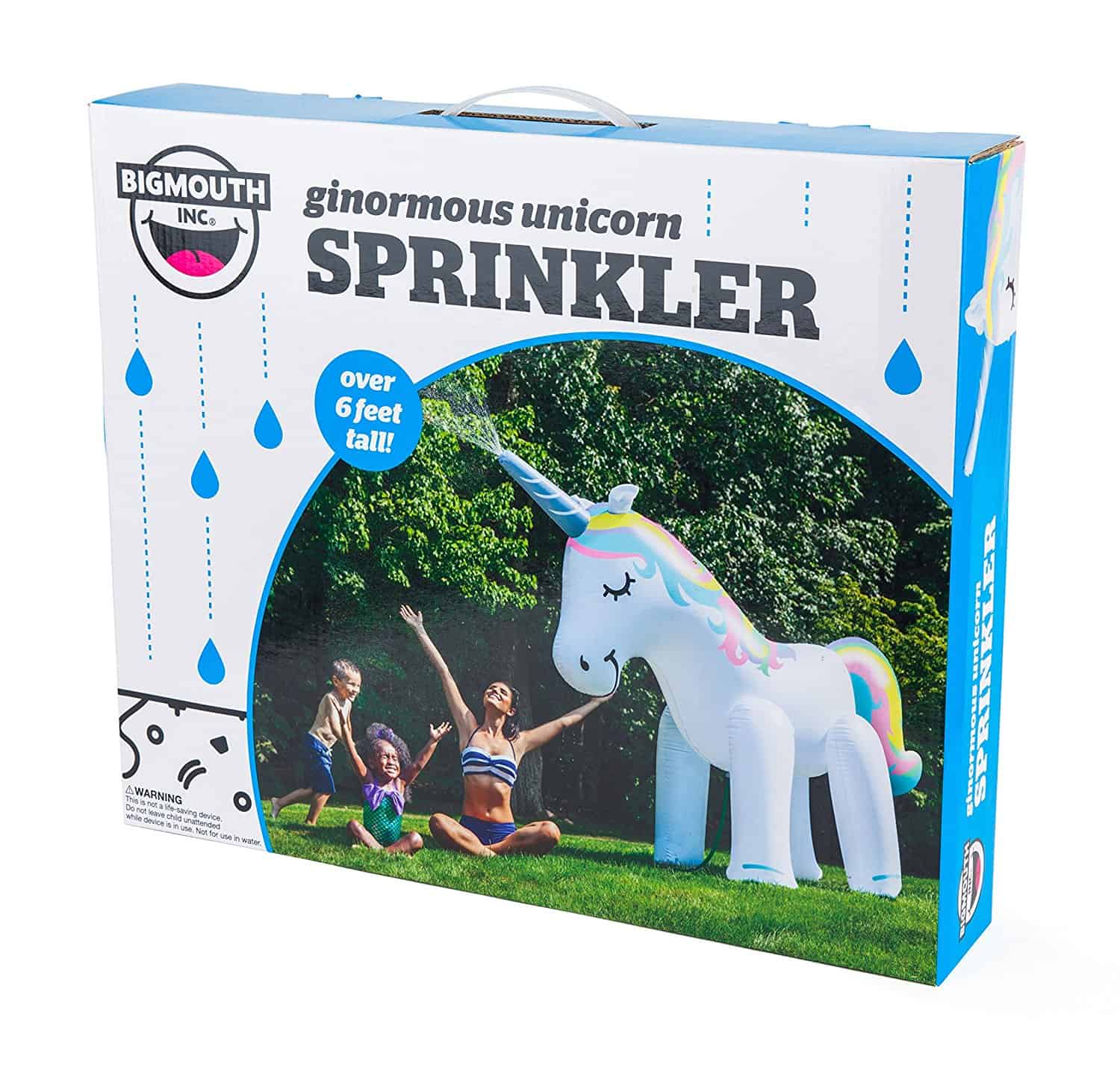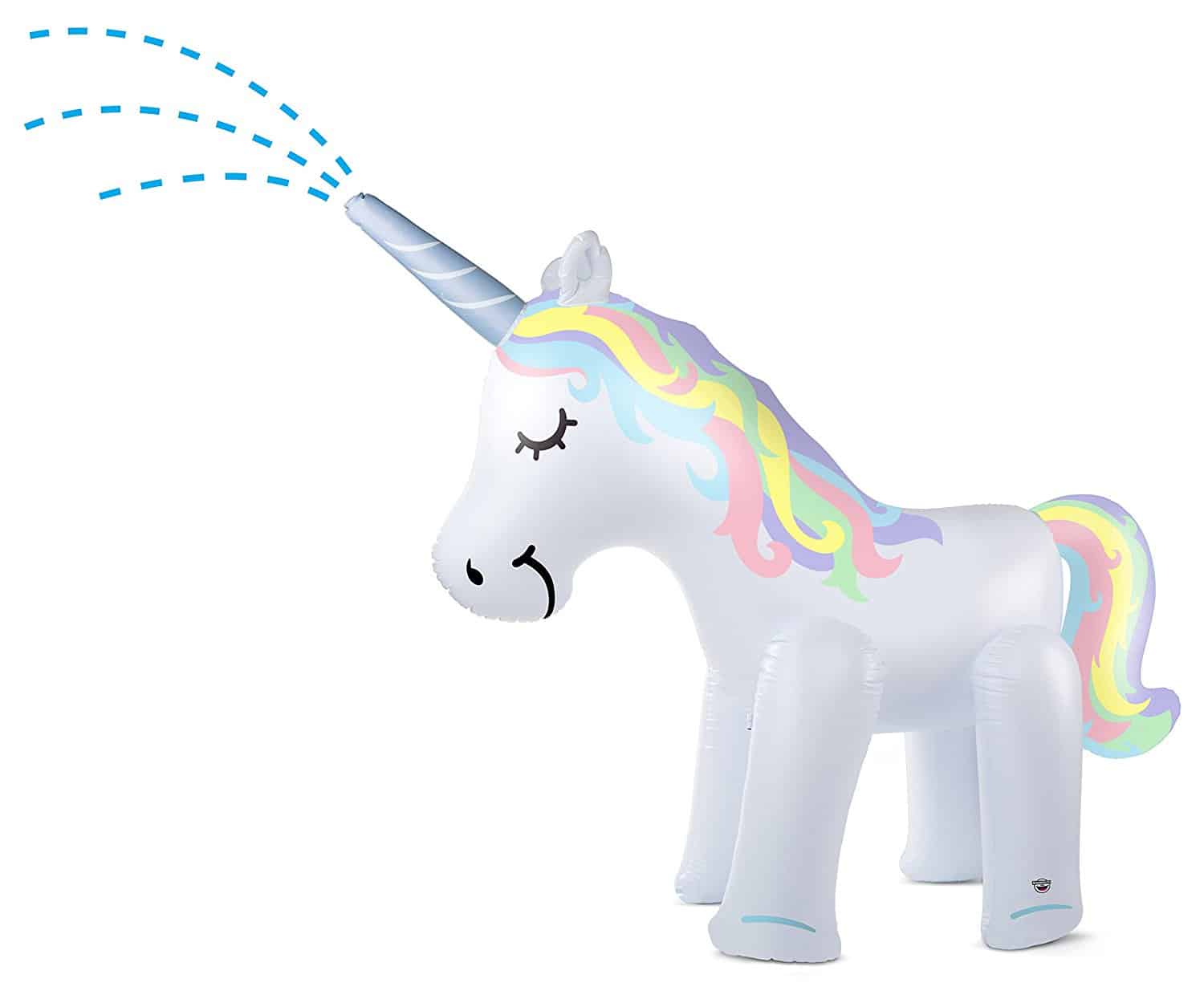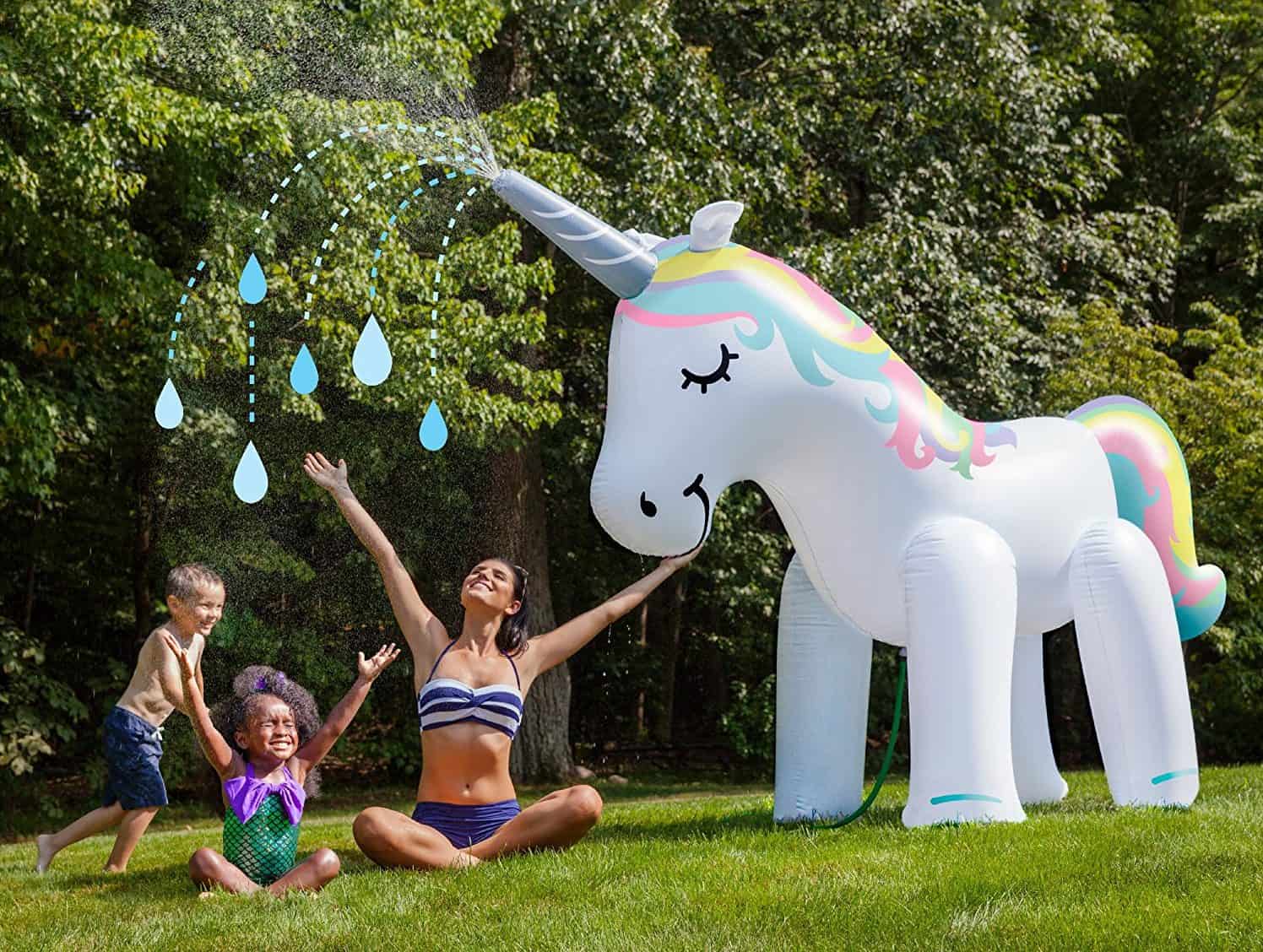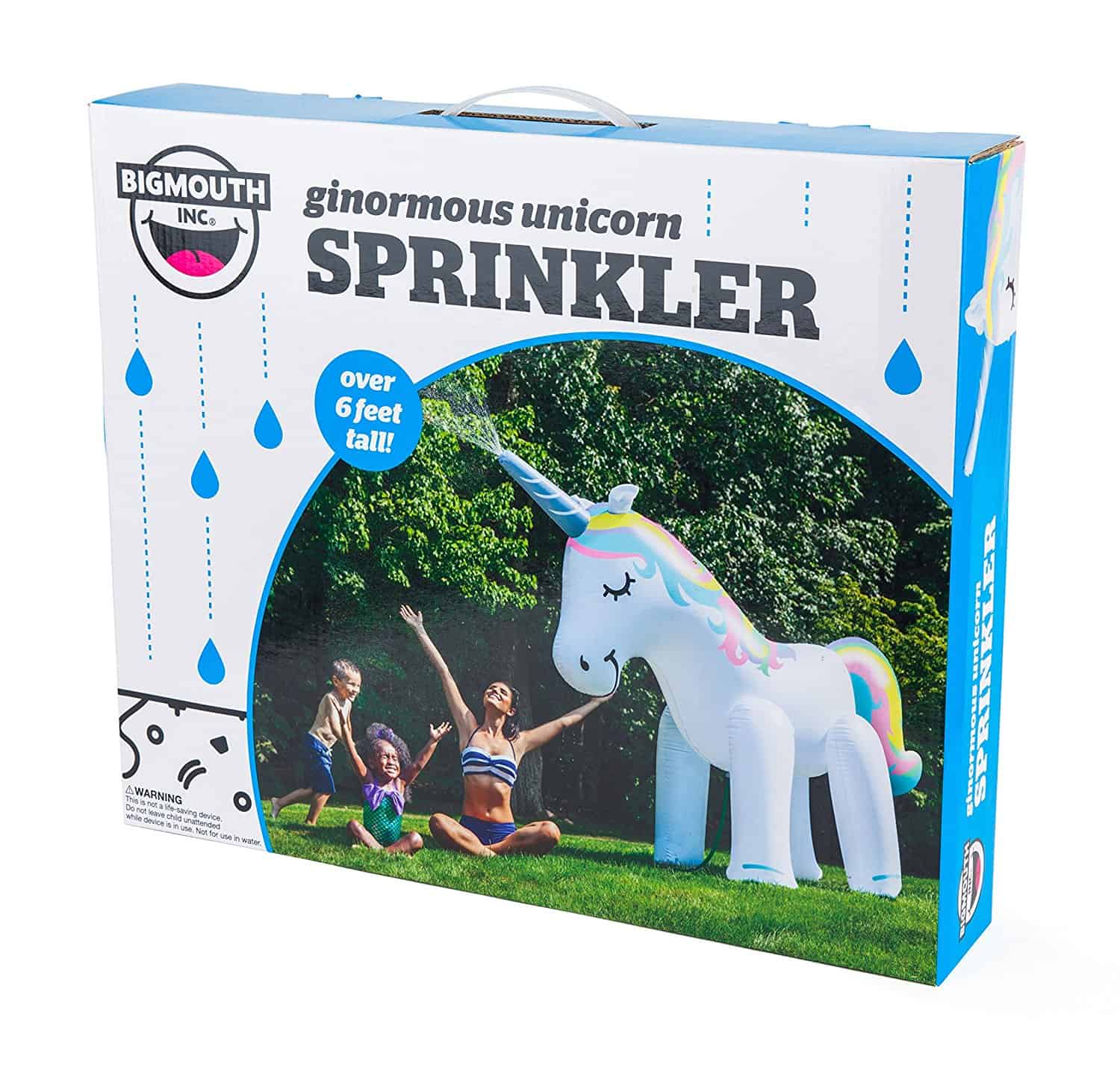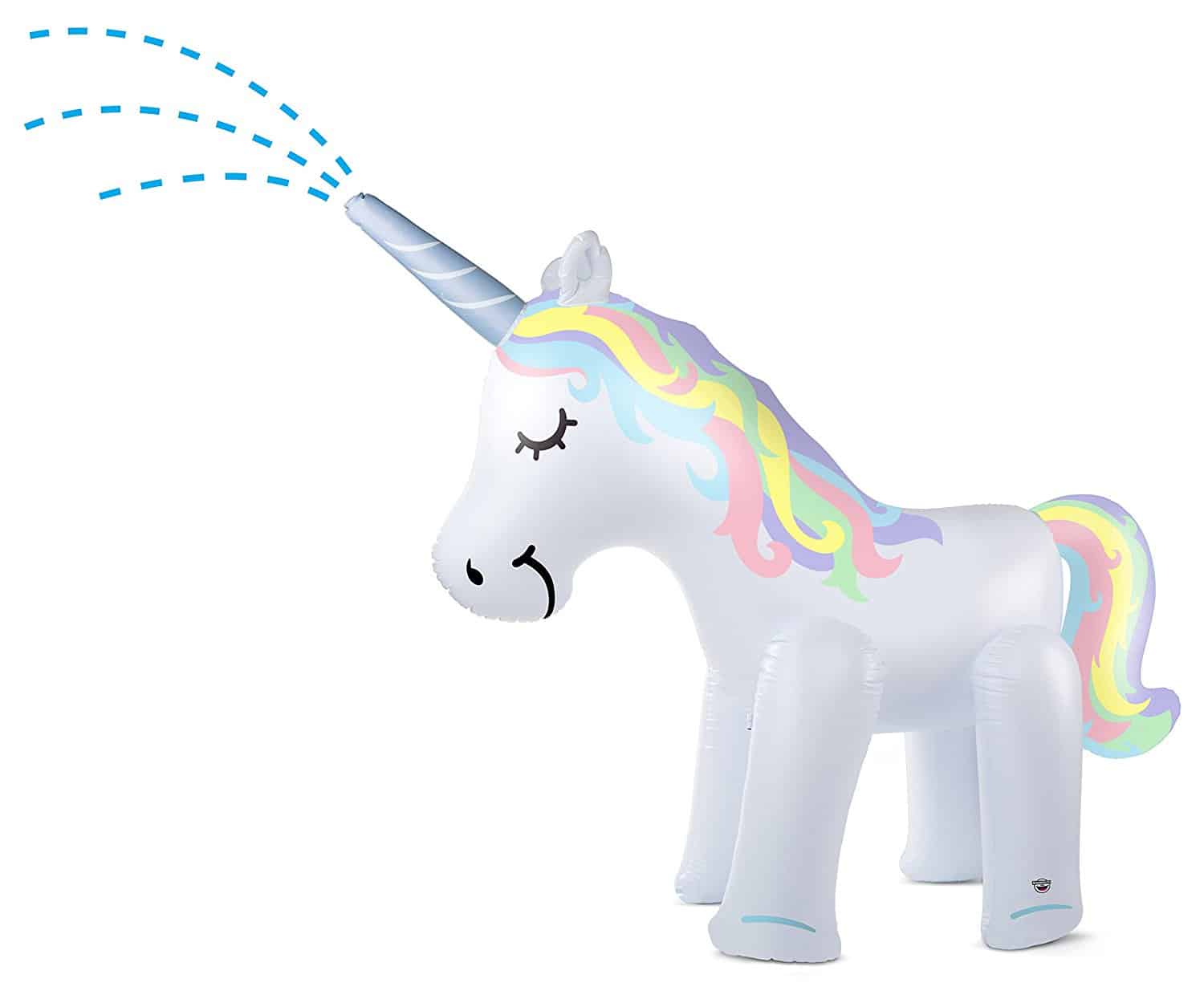 Inflatable Unicorn Yard Sprinkler
What better way to cool off than by having a unicorn spray you with water from his magic horn? This huge inflatable toy unicorn doubles as a sprinkler for hot summers. Compatible with most garden hoses, it makes playing in the yard super fun for the entire family. Or just yourself – no one's judging.

Features
Available as a unicorn, dinosaur, or elephant

Easy setup

Fits standard water hoses
Ever wanted to bathe in the sprinkle of a unicorn's horn? Wait, I'll reword that. Have you ever NOT wanted to bathe in the sprinkle of a unicorn's horn? This is the inflatable backyard water-spraying garden toy for you.
Unicorns are magical, and this unicorn uses magic to spray water out of it's horn and cool you down on a hot day. Actually, you can use it on cold days as well, but it's much better on hot days.
Invite people over, casually have it set up in the backyard. They'll think you're the king of summer and high-five you more times than you've had hot dinners.
Get one now because, come summer, everyone will be lapping these up.