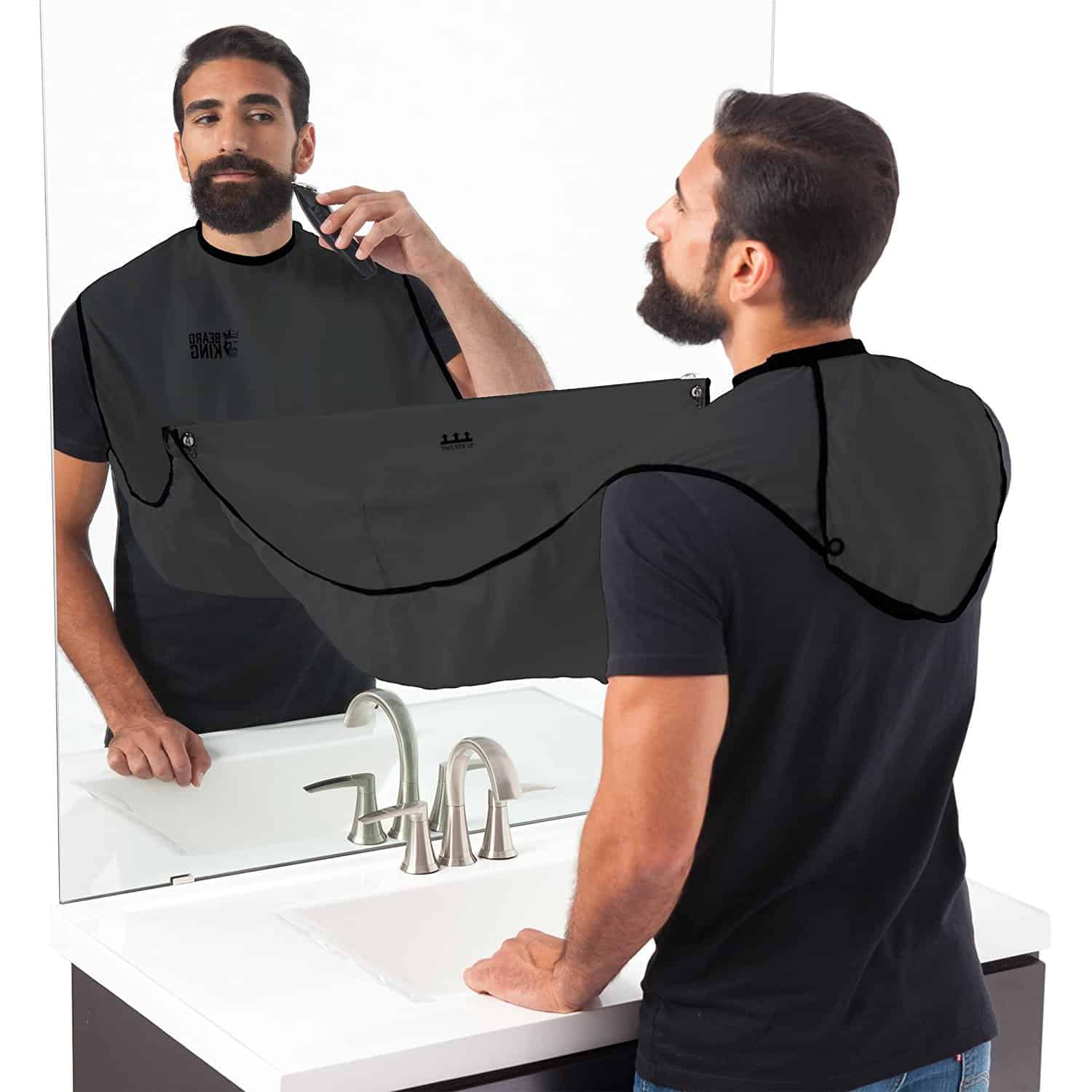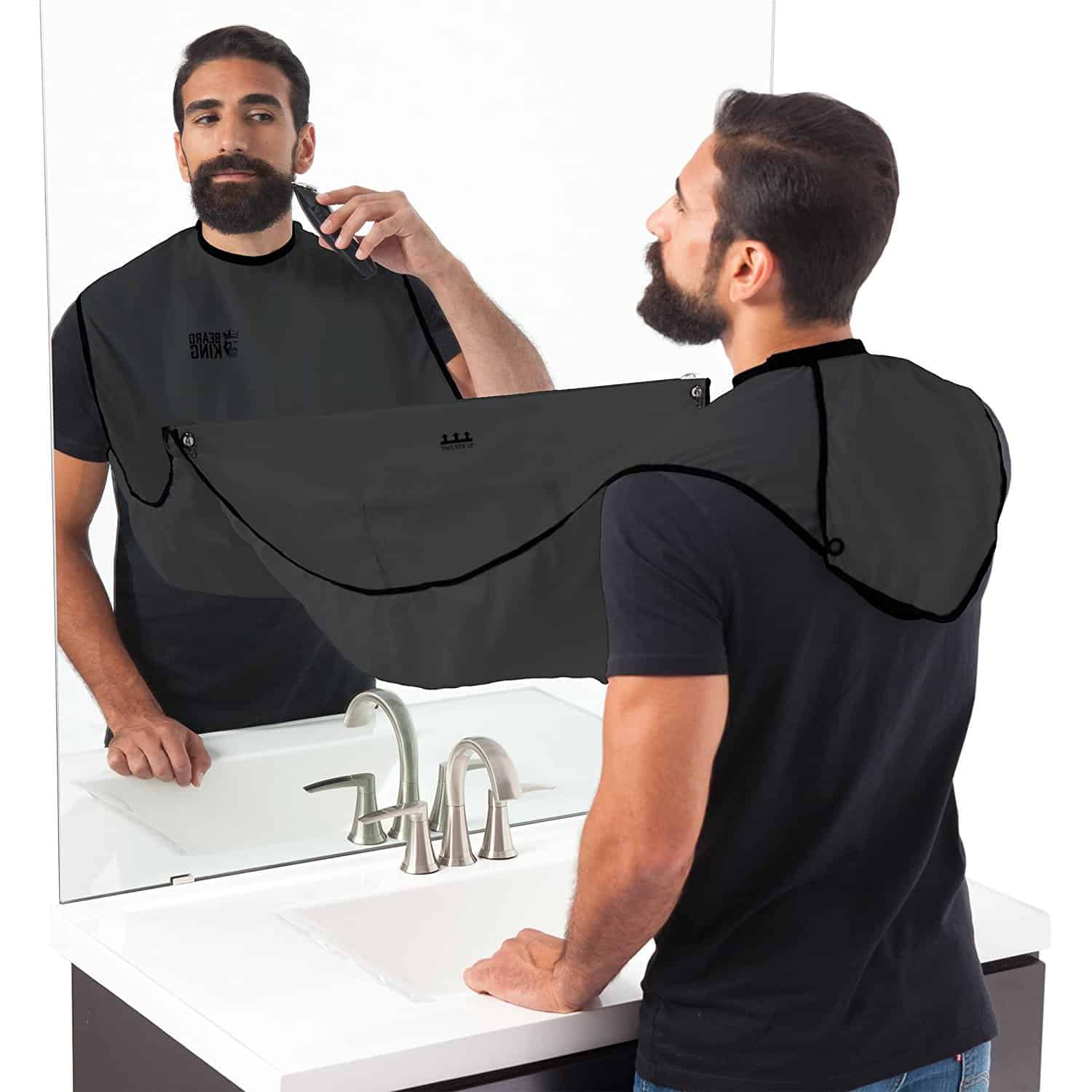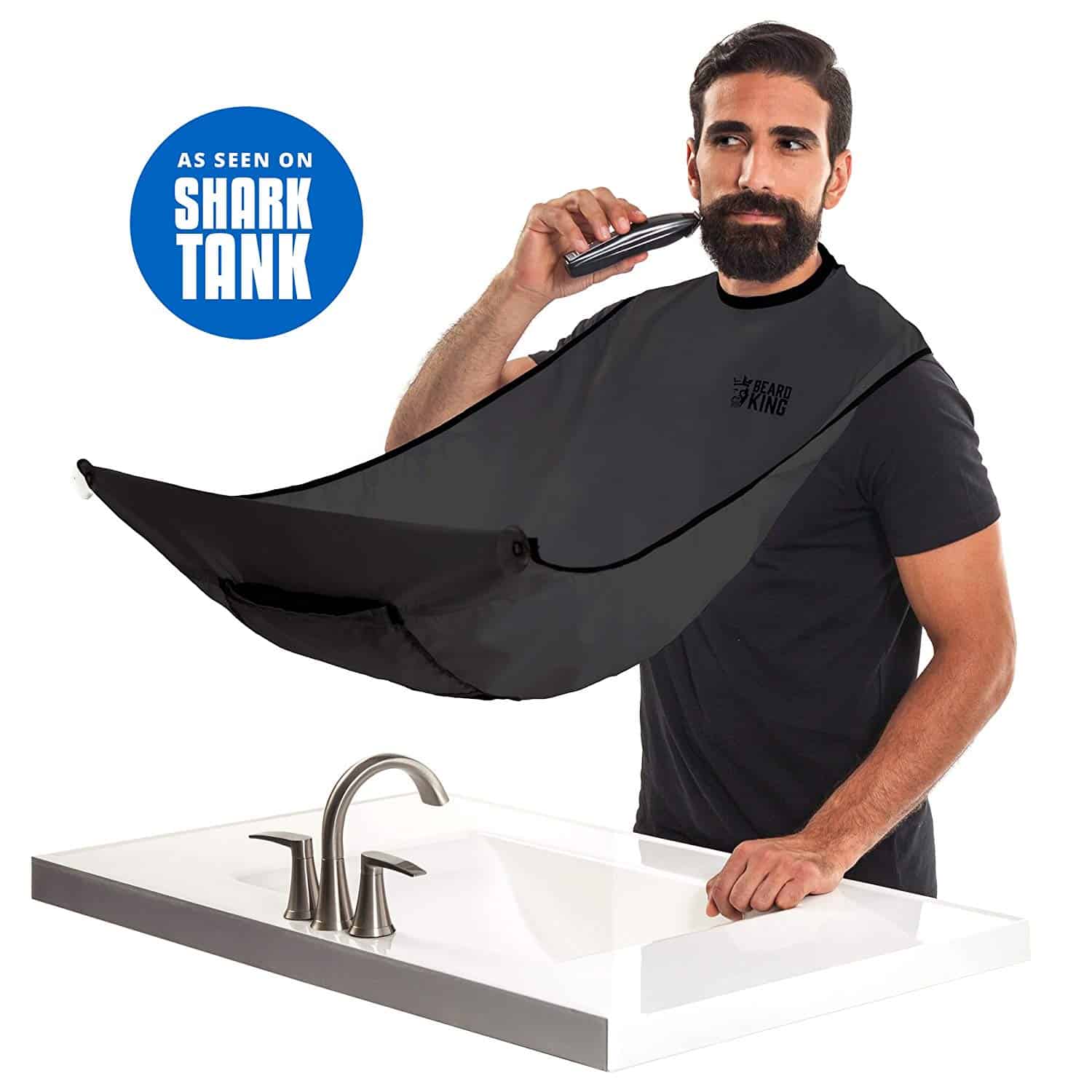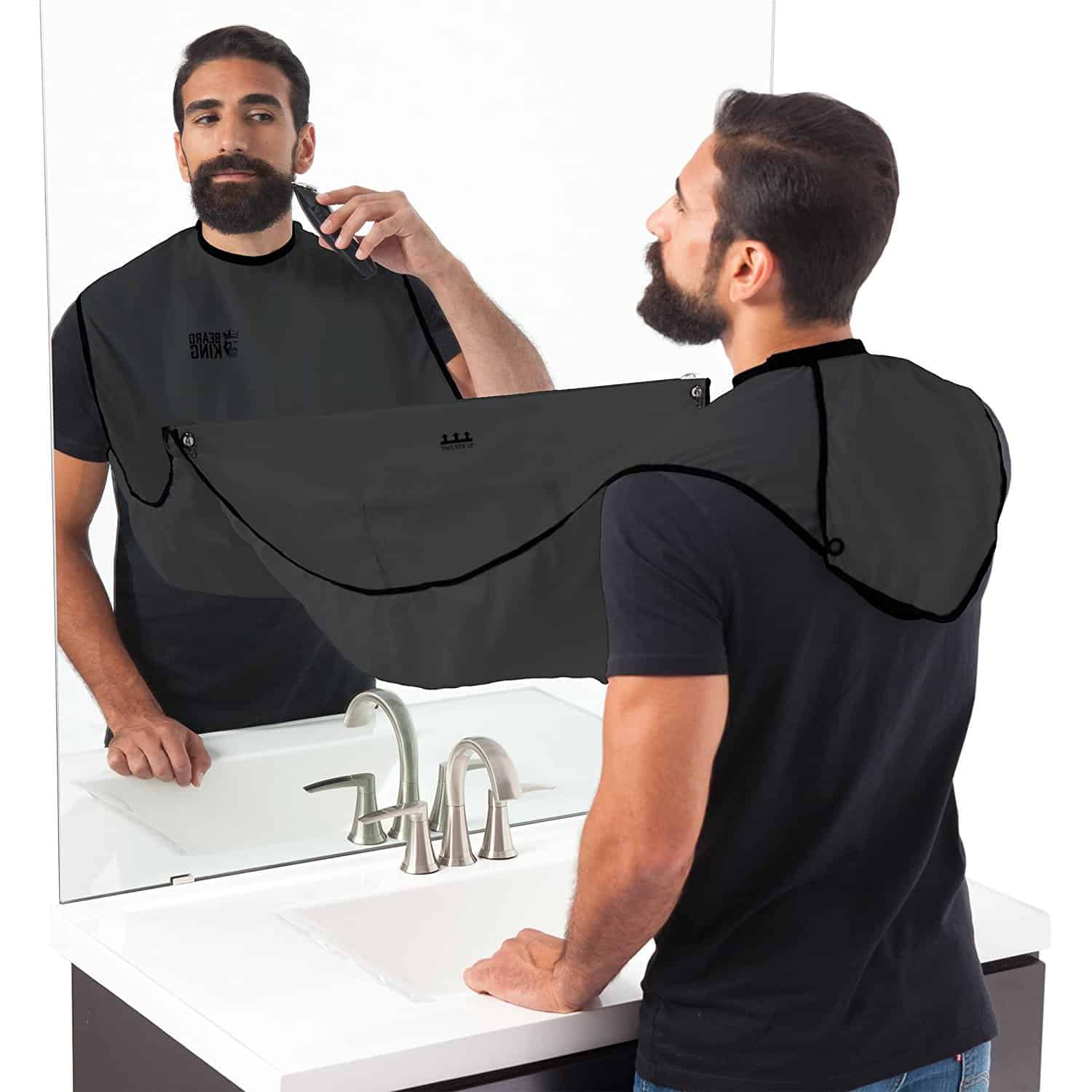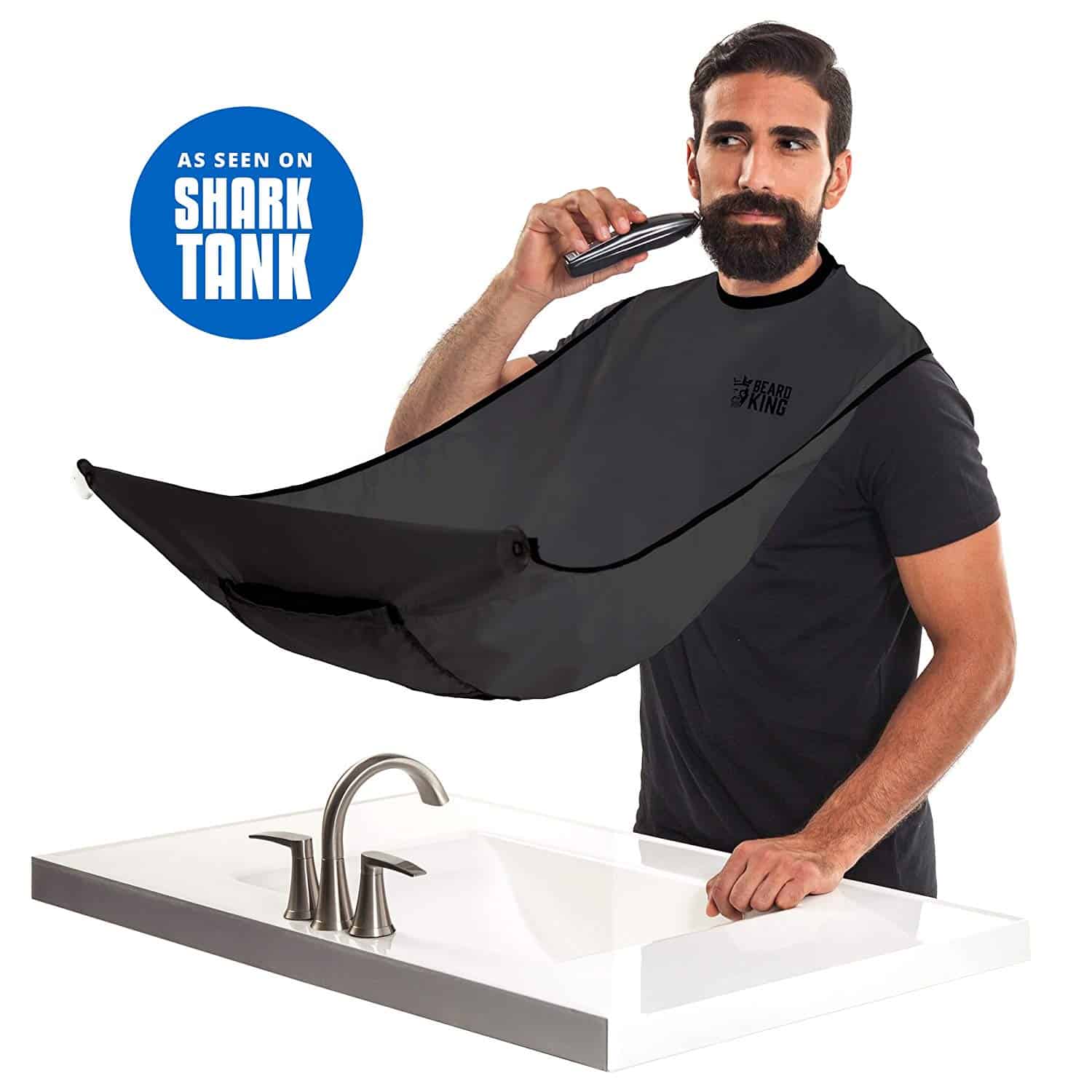 Beard Grooming Apron
Are kings known for cleaning up hairy messes? No, they're not! So if you want to groom your beard in the most regal way possible, you'll need a grooming apron so cleverly designed it catches all the mess for you. Lightweight and easily packable, it serves as a travel grooming tool as well.

Features
As seen on Shark Tank

Ends clogged sinks

Easy clean system
Dimensions
9.4 x 7.5 x 0.4 inches

3 ounces
Hair, We all have it. We all touch it.
Yet for some reason, seeing hair in the bottom of a sink is the grossest thing in the entire world.
But you can say goodbye to that grossness with the BEARD KING.
It's an apron that will catch all your clippings so you can get rid of them discretely i.e. but putting them in your enemy's sink.
Beards are so in right now. So keep your bathroom tidy while you keep your beard tidy too.
I know,. Let's all get one and wear them around as a new fashion statment. If we all do it it won't be weird. Who's with me? Let's make this happen!