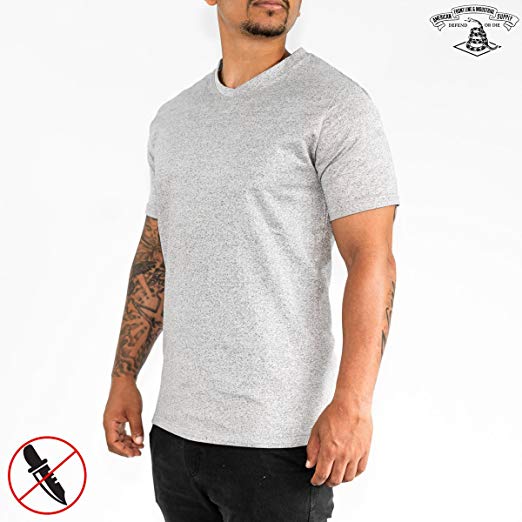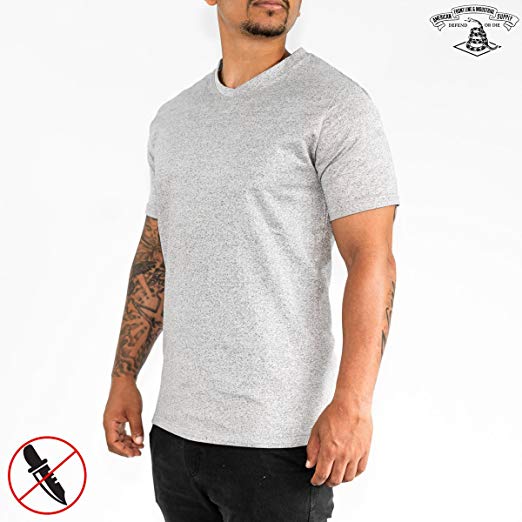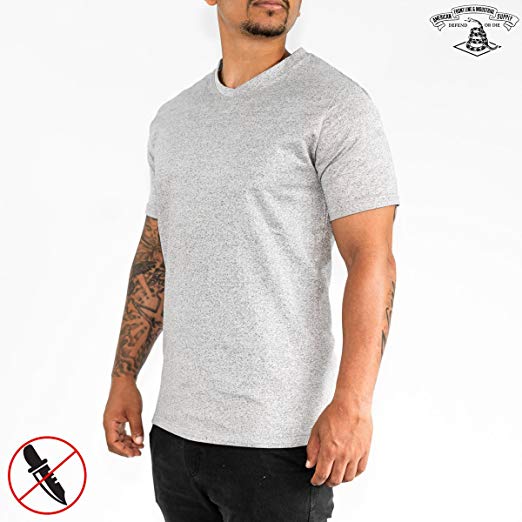 Slash-Resistant T-Shirt
When faced with knife-wielding enemies, you're not left with a lot of choices. Get a T-shirt that's resistant to slashes altogether! Made using a special fabric blend, this is no ordinary garment – it protects your skin against blades and any type of sharp material.
Features
Wears just like a normal T-shirt

Ideal for police, security, animal works, etc

Available in sizes Medium through XXLarge
Are you the kind of person that people keep trying to stab?
The maybe you should work on being a better person, or maybe move to a new area where that doesn't happen.
But in the meantime, protect yourself with a slash-proof T-shirt.
Maybe you're in a gang? Maybe you like juggling knives? Maybe you've just got one of those stable faces. Oh yeah, this shirt doesn't stop your face from getting slashed. Unless you wear one of these t-shirts over your face. That's the answer! Buy a bunch of these and cover your body in them. You'll be slash-free in no time.
The shirt uses space technology designed by super smart science guys to ward off attackers.
Get a slash proof shirt. Look cool while not bleeding out.