Men's Tennis Shoe Buying Guide
In our buying guide, we're going to talk about what makes a "good" tennis shoe great. We're also going to break down the types of courts you may encounter if you're just starting out, but first, we're going to tell you why a regular old tennis shoe simply won't do…
Someone that players soccer needs soccer shoes and golfers need specialty shoes as well so when you step onto the court, you'll want a proper shoe for tennis. No matter how well built your new Nike Air Max's are, they just aren't made to play this game.
A running shoe is designed for runners for a reason, so the extra cushion or unique tread pattern won't do you much good on the court. While it may feel good, it won't give you any extra protection on the sides – or prevent you from rolling your ankle.
Tennis shoes are made with extra support for lateral motion and to deal with all the sudden stop and starts you'll make on the court. These types of repetitive movements will wear the soles of other shoes out quickly, or worse, cause you to injure yourself. A twisted ankle could be the least of your worries if you smash into the court face first. Court burn is not fun either, take our word for it.
What Type of Tennis Player Are You?
If you're just getting started and buying your first pair of true tennis shoes, you may not know what type of player you are yet. If not, we'll give you a good idea of what's to come as there are four main playing styles tennis players fit into today. If you're still wondering what a foot fault or an unforced errors is, you may want to give this a quick look.
Serve and Volleyer – Players that utilize this style head towards the new immediately after a serve. This allows them to volley and keep the pressure on their opponent from the start. It's also an ideal playing style for faster courts.
Baseliner – Someone who's considered a baseliner is also an aggressive player. Instead of taking the serve and volley approach and rushing the new, a baseliner lays back and uses groundstrokes to dictate the pace of play and send their opponent running across the court.
All-Court Players – If you can hit every shot in the book, you are more than likely an all-court player. These players can handle anything headed their way and adapt their game to match their opponents' style. Whether it's a slow lob or a crushing backhand, these players can do it all.
The Pusher – No, this player isn't someone that deals in thing typically purchased in dark alleyways. Also called a counter puncher, this playing style reacts to the shots coming their way. They rarely take the initiative and prefer the "wait and see" approach before pushing the ball back with a wide variety of shots.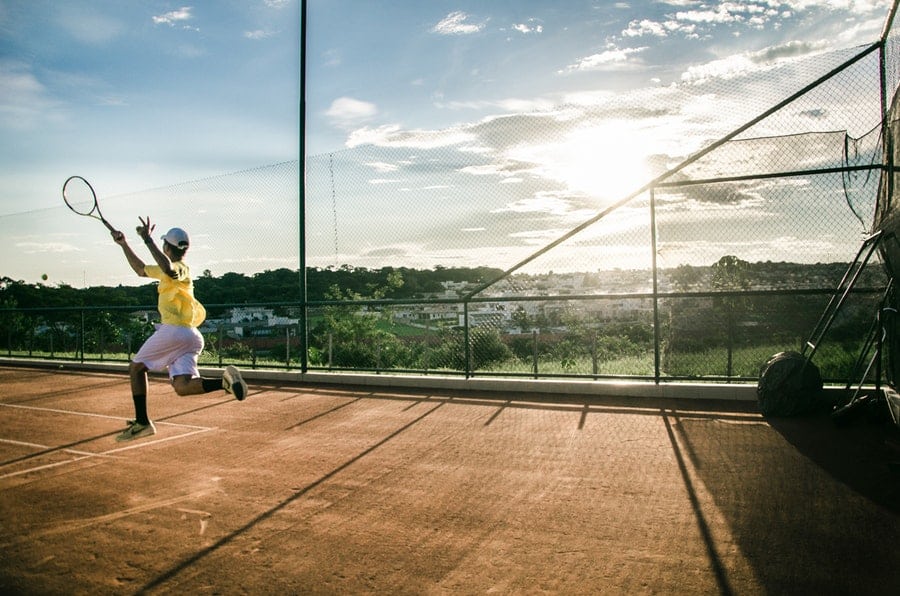 UnderPronation, Overpronation or Neutral?
Pronation may seem like a foreign word if you've never had an issue with your feet, but it's one of the first things to consider if you decide to pick up a racket and hit the court with any regularity. Simply put, pronation is the way your foot rolls inward as it hits the ground.
Overpronation – This condition tends to affect people with flat feet like yours truly or folks with low arches. When your foot hits the ground and rolls inward towards your arch more than it should, this is what you have. That's the nutshell version, and you generally want more support or a motion control shoe if you have this condition.
Underpronation – When your foot rolls outward at the ankle instead of inward, you have supination, otherwise known as underpronation. This can affect people with high arches, and the lack of inward roll can cause all types of issues although footwear with the right kind of structure and cushioning can combat the issue.
Neutral – If you have normal arches, congratulations… you are considered neutral. As the name implies, you can wear almost any type of footwear without needing a special insert or additional support.  The world is your oyster when it's time to look for shoes, just remember to stick to ones geared towards tennis, not other sports.
Tennis Shoe Construction
A lot more goes into a tennis stroke than you can imagine, and the forces applied can wreak havoc on your body as well as your footwear.
That means you need to pay close attention to how well the shoes are made and perform an out of the box inspection right away. You can't try before you buy when shopping online, but you can check the stitching and make sure there's not an issue around the sole, toe or upper.
When it comes to the actual materials used, there are too many exotics to cover. Every manufacturer has their own type of compression tech or gel, but the upper, tongue and toe box are typically made from one of two materials – mesh or leather.
Leather is going to hold up better, but won't allow your feet to breathe as much. Shoes with mesh sides provide you with flexibility and let more air circulate although it comes at the cost of support. Before you can understand what material might be the best for you, you'll want to know a bit more about shoes…
Breaking things down…
A shoe built for tennis has the same parts as a regular "tennis" shoe although the design and materials used vary considerably. These are the most common areas you'll need to familiarize yourself with, and ones we'll often refer to in our reviews.
The aptly named toe box is the area of the shoes that cover the toes. On tennis shoes, you'll often find additional rubber or an abrasion resistant material around the tip of the toe box as well. Anytime we refer to the "upper" that means the part of the shoe above the sole excluding the heel and the area around the laces.
The upper is either one-piece or several but is always made from a mesh-like fabric, synthetic or real leather if it's a shoe in the higher end of the footwear scale. It's safe to assume that everyone knows what an insole is, but what about the midsole?
The midsole is the cushy region between the outsole and insole and EVA is one of the more popular materials in use today. As for the outsole, you'll want a shoe with a solid layer of rubber and treads to match the type of court you plan to play on.
Understanding Tennis Court Surfaces
Remember where we talked about your playing style? Well, the surface you play is just as important as the way you play when it's time to buy shoes.
Hard Courts – Whenever you play on a hard court, your feet can take a beating. It's not as forgiving as grass or even clay so cushioning and stability are key. A good hard court shoe will have an ample amount of padding in the midsole and sport a herringbone style pattern on the outsole.
The pattern tends to vary somewhat from brand to brand, and you can "usually" use hard court shoes on clay or grass courts as well. There are a few exceptions, but we'll get to that soon enough.
Clay – If you've never played on clay, you're in for a treat – as long as you've got the right shoe. Shoes build for clay tennis courts need to have a lot of grip and plenty of support for lateral movement. You'll want a shoe that allows you to slide into a shot, but may not necessarily need a specialty shoe.
You can usually get by with a good hard court shoe on clay if you only play occasionally. If you play regularly and want to improve your game, you need to invest in a pair of shoes dedicated to clay courts – don't give it a second thought.
Grass – If you've ever run across a yard or field of any kind, there's a good chance you've slipped on the grass. It happens to the most agile of us, and it will happen rather quickly when you're swinging a racket at full force. Unfortunately, grass court shoes are few and far between unless you're a pro.
Multi-court shoes will work provided they give you enough grip and don't destroy the court. You also won't need as much cushion, as grass is much easier on your feet.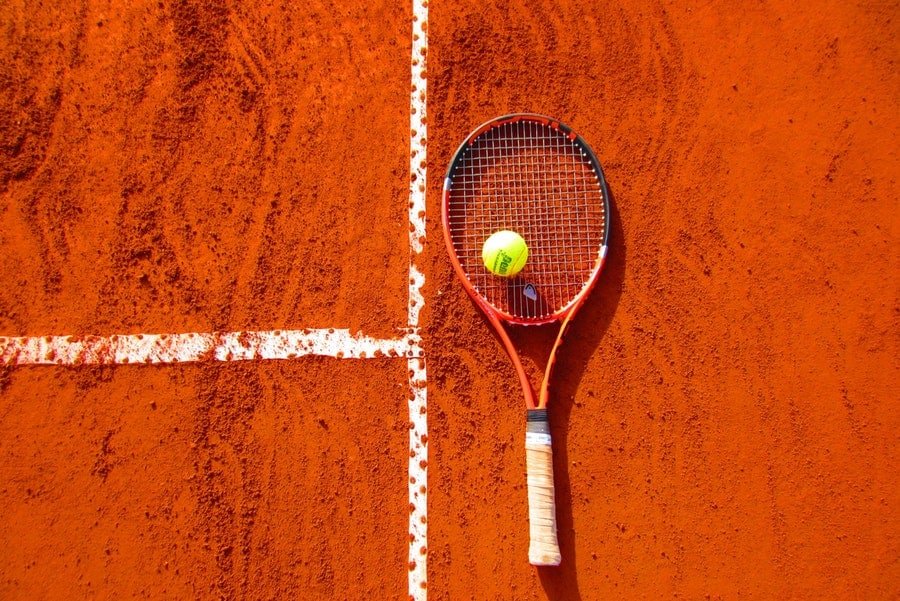 Other Things To Consider…
We're almost to our top picks although there are still a few more things to keep in mind before settling on a shoe. The first one is fairly obvious, but we think you'll be surprised by the others unless you're a true sneaker freak.
Sizing
When buying a shoe online, sizing can be tough unless you've purchased that same shoe before. Thankfully, most companies have a sizing chart you can use which makes things easy. Well, unless you have a narrow or wide foot that is…
The options for extended width tennis shoes are sparse and usually depend on the brand. New Balance is great about it while Nike and others stick medium or standard widths only. It may not be an issue, but it's something to keep in mind if your shoe size is generally hard to find in brick and mortar shops.
Some brands can run smaller or larger as well, which is where the term "true to fit" comes into play. That means a size 10 will fit like one, and not feel like an 8 ½ or an 11 although it also depends on your foot.
One good example would be Adidas – a brand I have personally never been able to wear comfortably. Whether they are too loose in the heel or too narrow in the toe box, they don't fit my feet like a shoe from Nike or New Balance.
Again, everyone's feet are different, so if you're unsure of sizing simply sticking with a familiar brand is an excellent place to start. Even if you have your size locked down, there's still one more area to think about when using your PC display or mobile as your shopping assistant.
Looks can be deceiving…  
So, you've finally found the perfect set of tennis shoes, and you're ready to pull the trigger. Unfortunately, those red accents may not actually be red at all – hopefully you like pink. Manufacturers don't make it any easier when they use wild monikers like "Cherry Flame," and then we have to take into account the whole Blue Dress debacle that temporarily broke the net…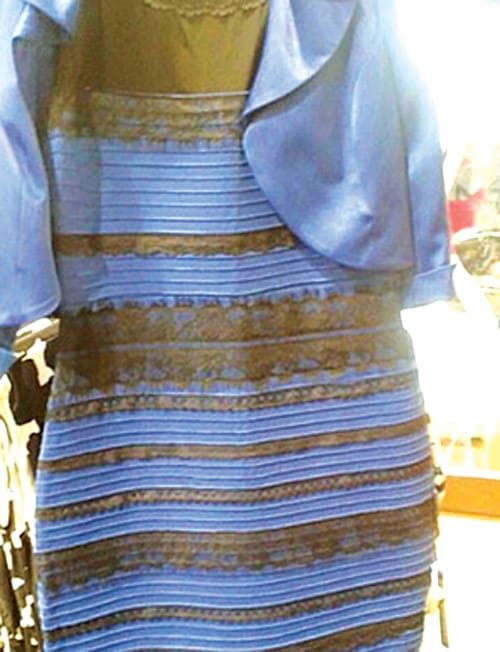 Nobody wants to shell out their hard earned dough only to find out the hue is wrong. There is one way you can combat this, and the first is to check out user videos. We've included some for our top choices below, and thanks to the internet, you can find a live video of almost any tennis shoe you can imagine.
Videos have another perk as you can see how a shoe reacts on the court or get an up-close look at the fabric or flex. A simple squeeze on the sides of the shoe or bending the toe can tell you a lot more than a photo can.
The Warranty
It might come as a surprise that some shoes have a warranty that extends past the usual 30-days. If you buy boots or are used to shelling out hundreds of dollars for new kicks, you may be in for a rude surprise. They are definitely hard to come by in the tennis shoe world at times.
Our experts did our best to dig up warranty info on our top choices, but it was mixed at times and absent altogether in a few cases. In a nutshell, the best warranty you can expect is a 6-month guarantee on the outsoles, and those are rare on shoes in the mid-range class.
Taking Care of Your Tennis Shoes
Once you've found your perfect pair, you'll want to take care of them. Cleaning sneakers isn't something most people would consider fun, but it's necessary if you want your shoes to give you optimum performance on the court.
It's good to get into the habit of cleaning your shoes after you're through playing for the day, and the first place to start is the soles. A toothbrush and a little tap water can do wonders for small spots, or you can opt for a cleaner with a built-in scrubber or a full blown kit as well. It will cut down on your cleaning time, just remember to buy the proper type of cleaner for the material of your shoe.
You will also never want to throw your shoes in the washer… it's just not a good idea.
Even with a warranty, there's one part of your shoe that will probably give out long before the rest – the laces. Whether they get too grimy from the court or tangled in the washer, eventually you'll need to replace the laces in your tennis shoe.
As you'd expect, there are hundreds of laces that claim to be the best around. While we didn't put them all to the test, there are a few we can recommend. While Lock Laces are definitely an option, they can be an acquired taste. If you just need something simple, but effective the OrthoStep round athletic laces are your best bet. They come in a variety of lengths, and you may even be able to find a color to match an accent on your shoe.
The Best Mens Tennis Shoes Reviews