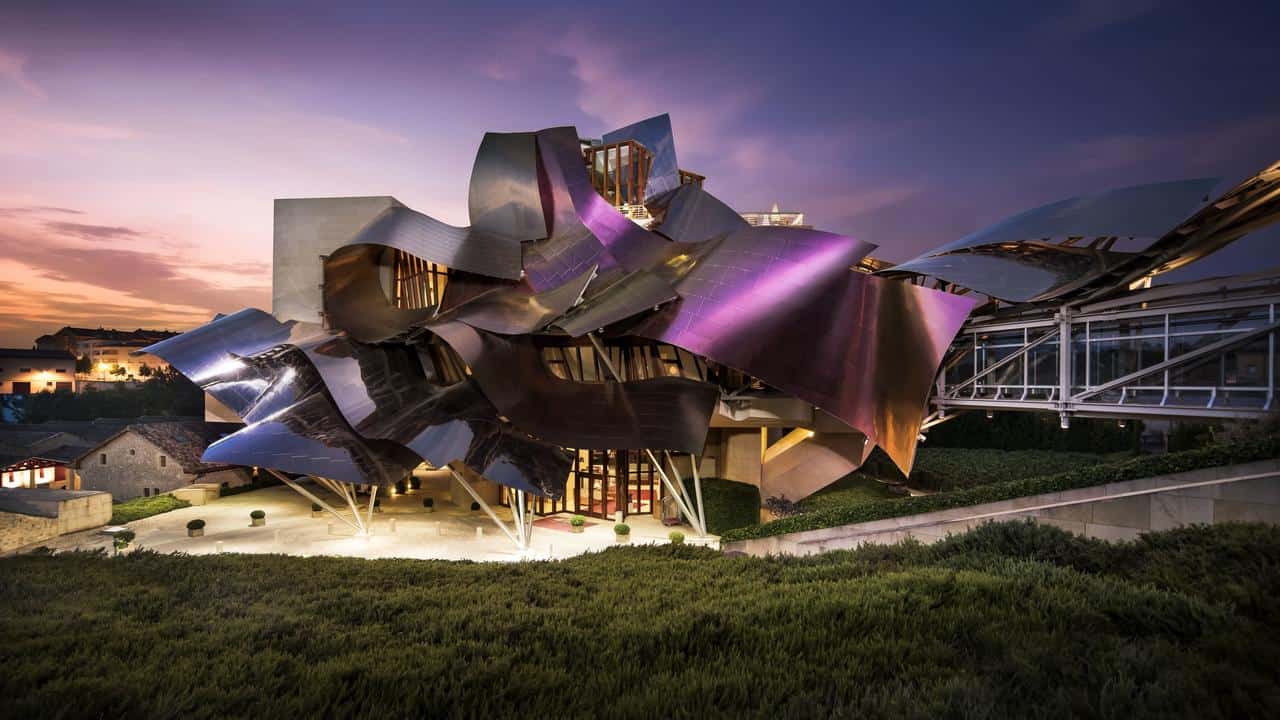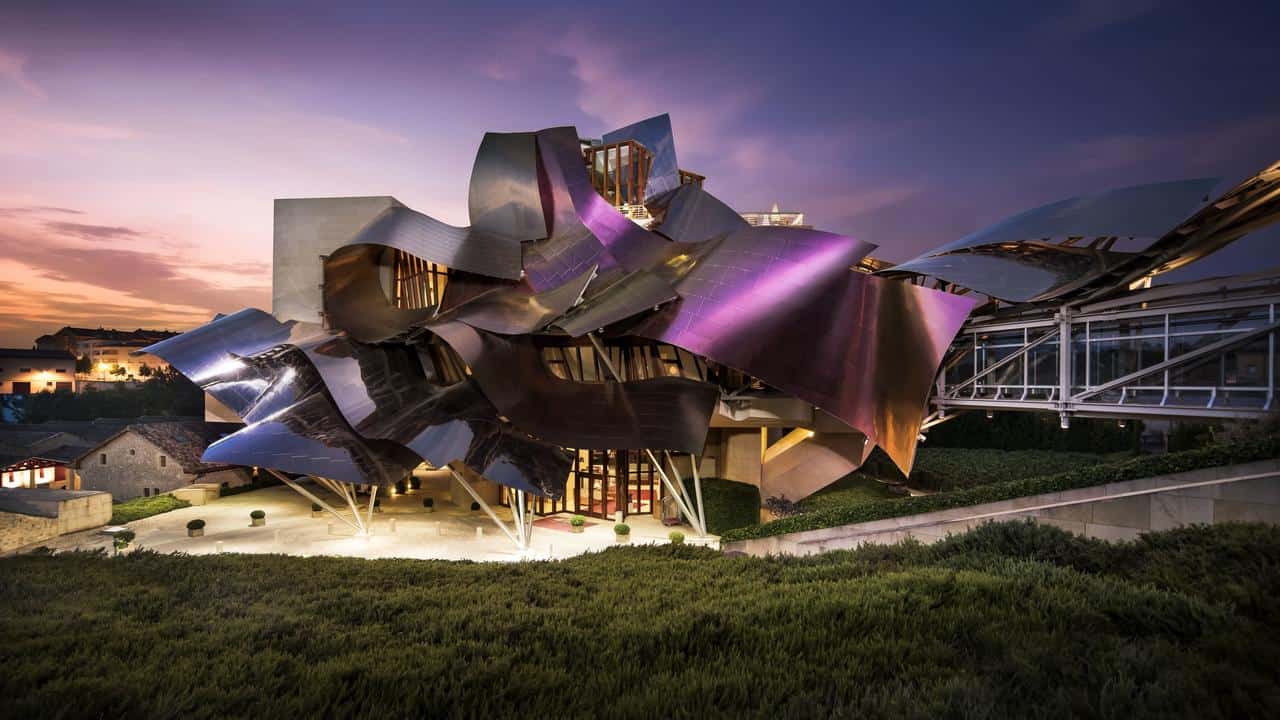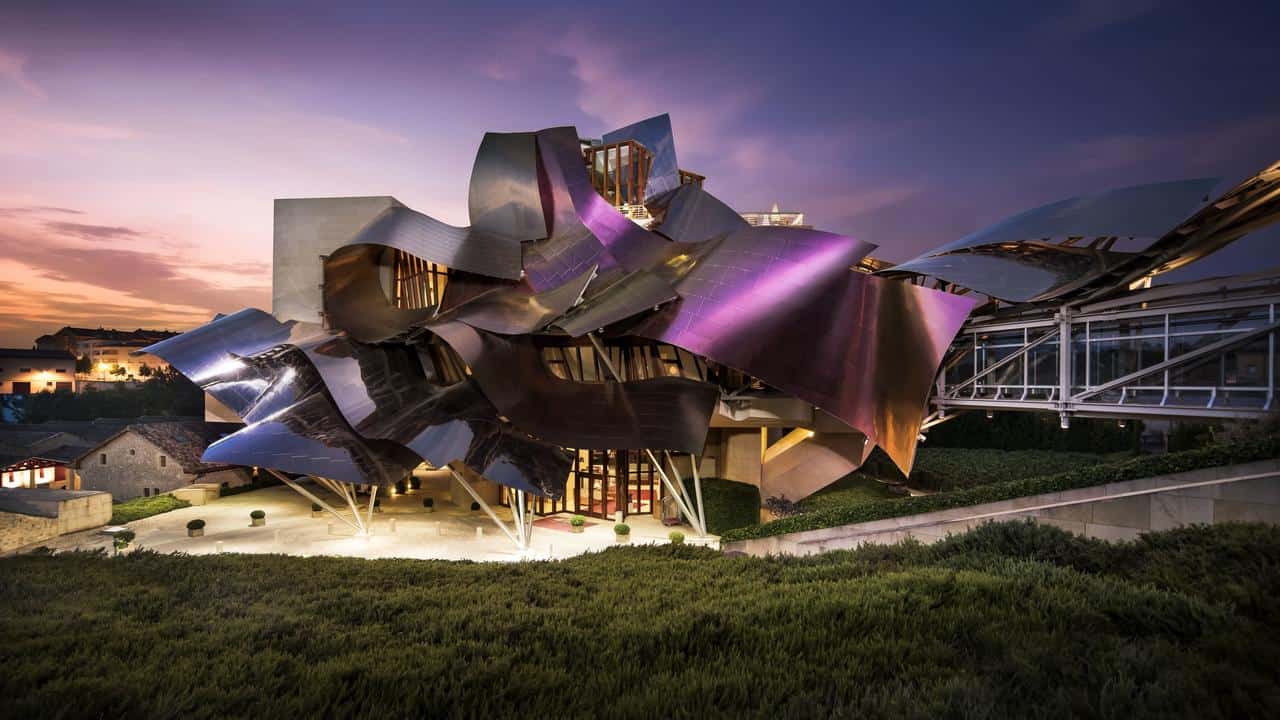 Marqués de Riscal
The stunning Marqués de Riscal, a Luxury Collection, is located in Elciego, in La Rioja's Álava province. Designed by Frank Gehry, this avant-garde hotel offers free WiFi, a spa and 2 restaurants.
Features
Spa and wellness centre

Free parking

Bar

Free Wifi

Wine tour

Indoor pool
Ever wanted to stay in a hotel that looks like a discarded bow from a Christmas present that was trying too hard to be cool?
Now you can!
Marqués de Riscal is a Spanish hotel in the country of Spain that was designed by Frank Gehry. It is a sight to behold. It looks incredible. There are two restaurants in it, so if you're one of those people who require food-based sustenance to exist then you are in luck.
There's a spa there too, so if once you've finished a hard days' siesta you can head along to the spa.
All this talk of siestas has got me tired, so I'm going to have a pre-sleep nap.