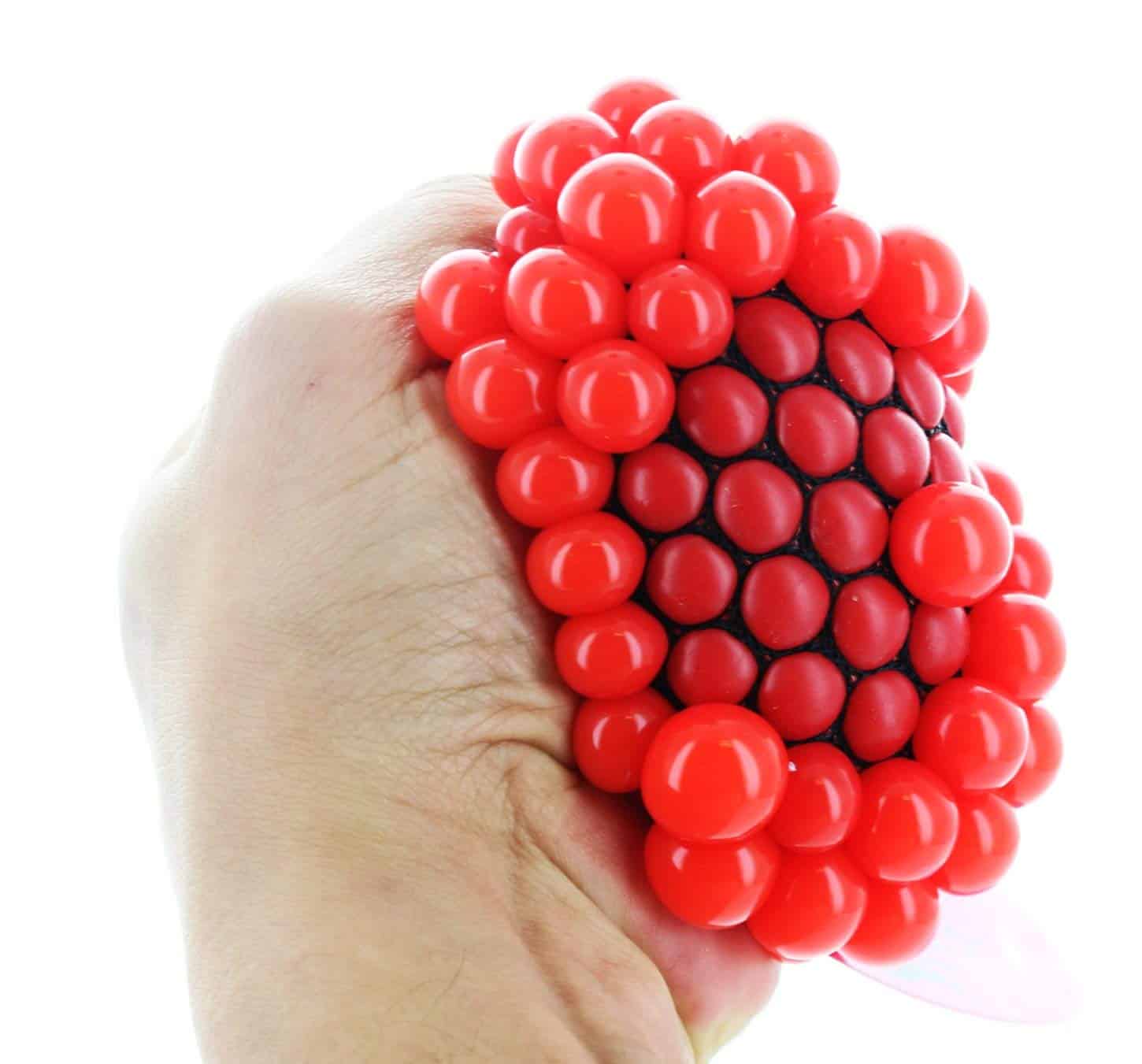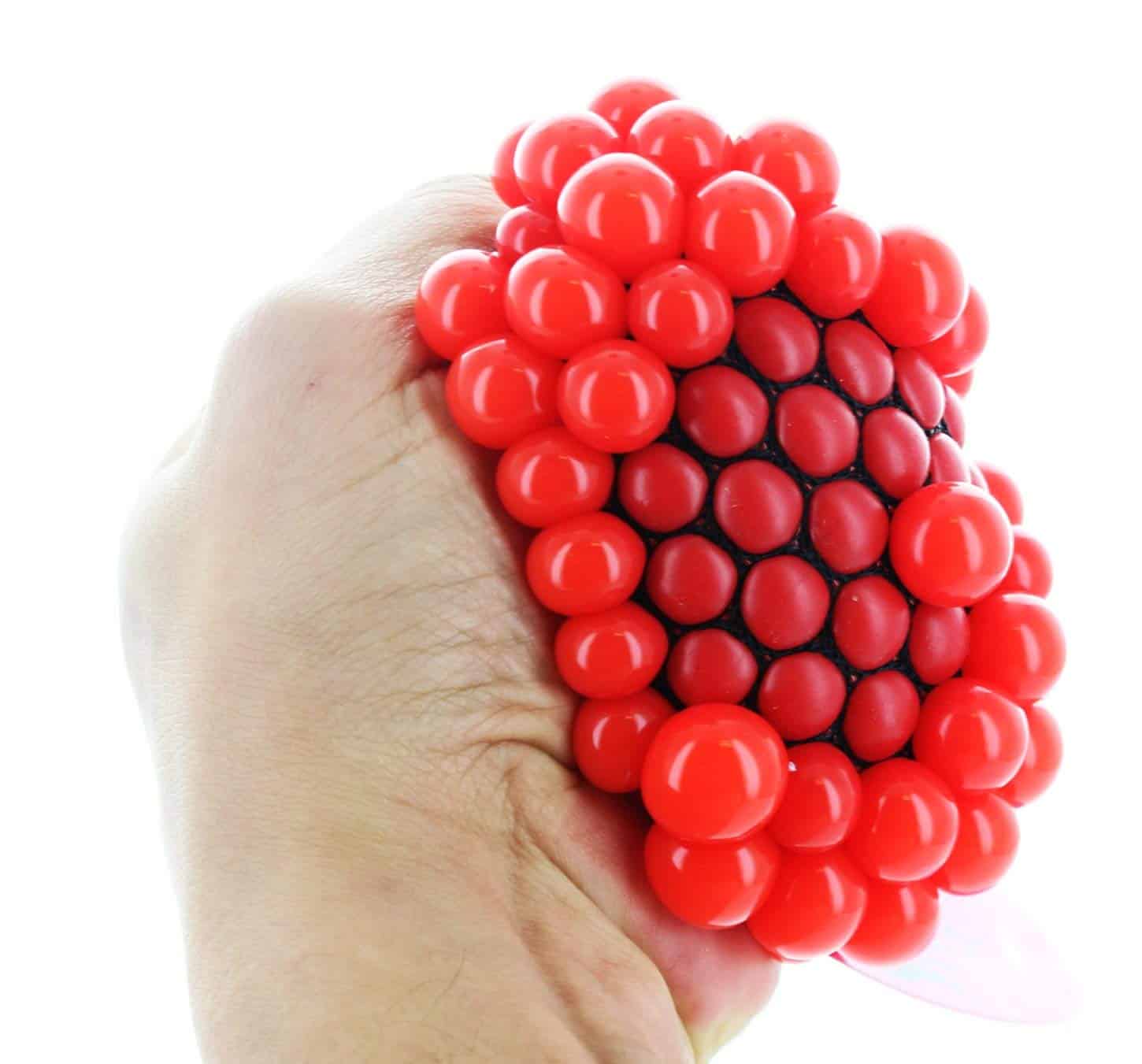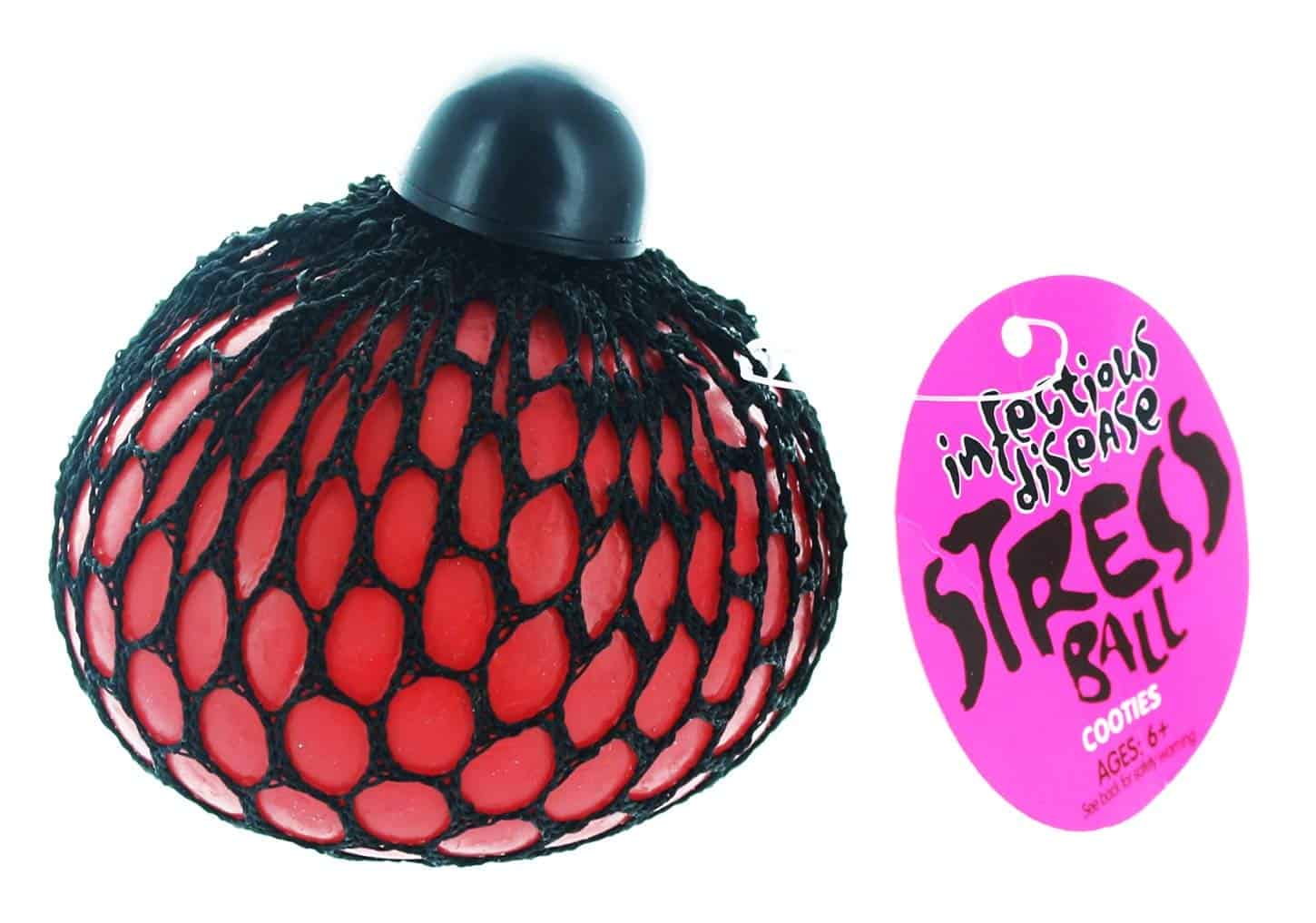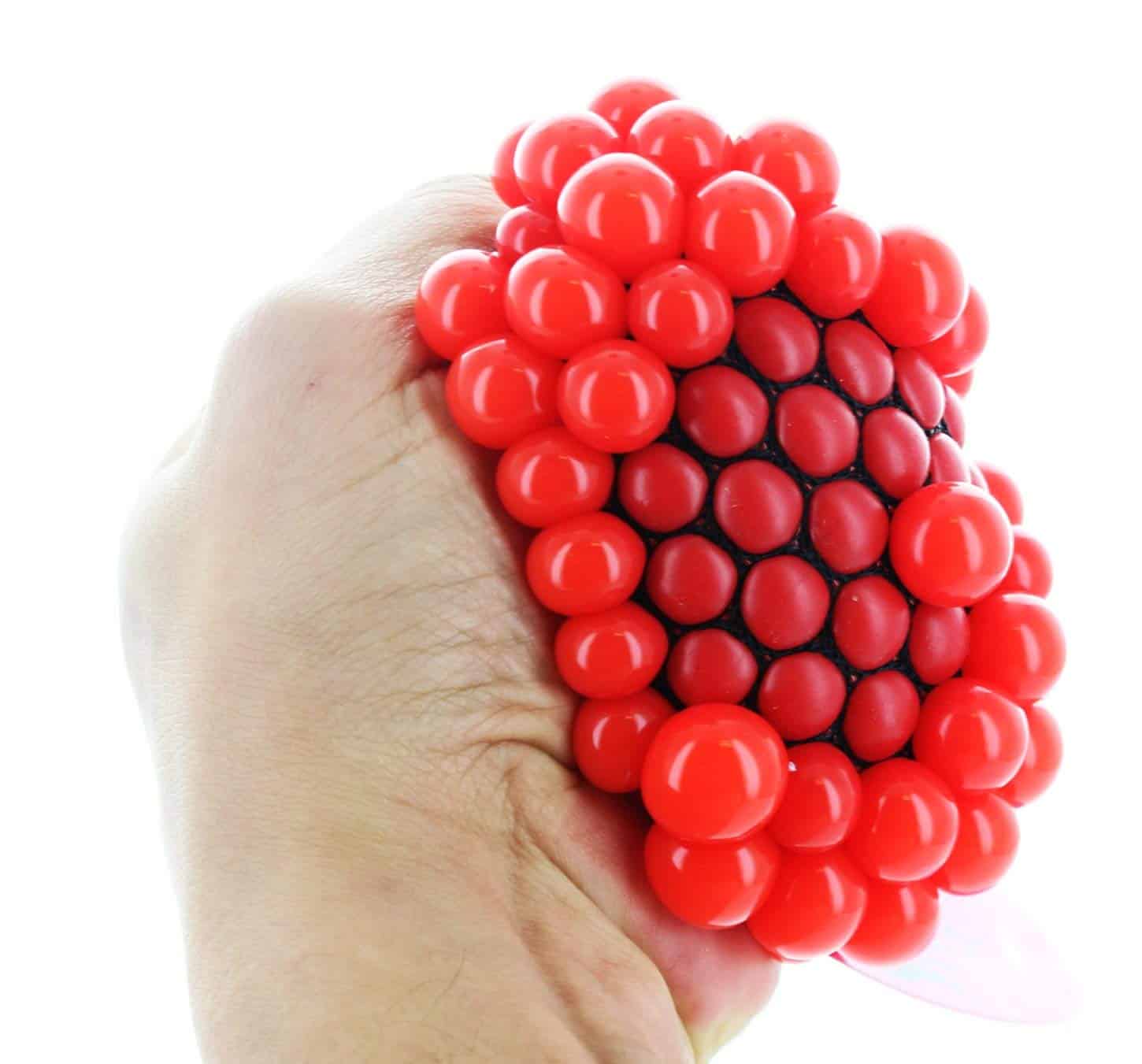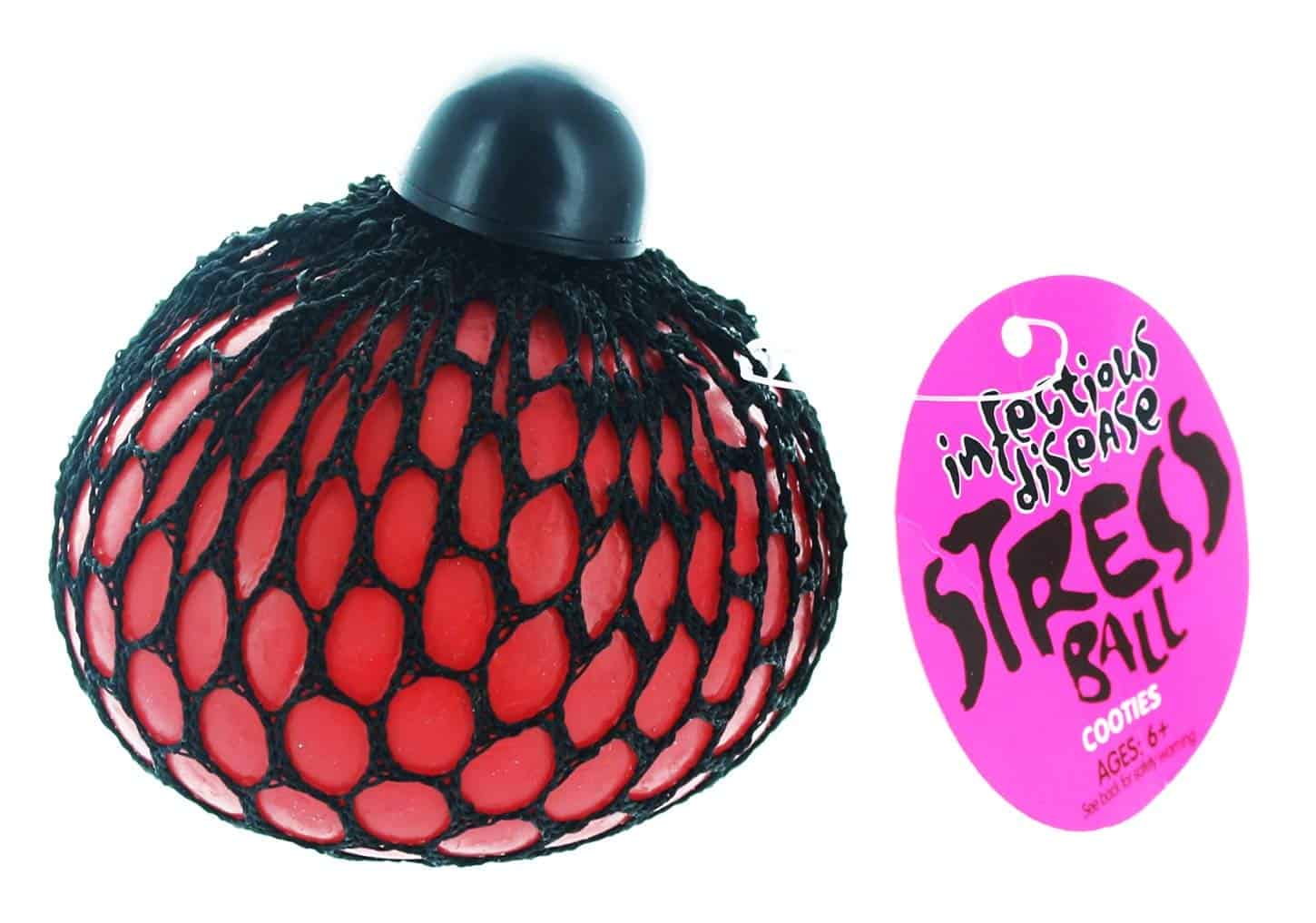 Infectious Disease Balls [Review 2021]
Infect your loved ones with the worst imaginable diseases! This stress ball is fun to squeeze, but it contains hidden horrors. Which one you'll be affected with depends on your luck, that is, misfortune. In any case, squeezing will make the brightly colored blisters appear to infect the skin of everyone around.

Features
Calming and gross

Realistic looking "cooties"
Dimensions
3 x 3 x 3 inches

6.4 ounces
Life is stressful. With slow internet, and slow traffic, and Janice in accounts who doesn't know how to refill the paper tray once she's used the last sheets, there's never enough time to relieve that stress.
Until now! Now you can destress with an Infectious disease ball. Yeah, you heard me! It's a ball that you squeeze that relieves stress. This one has a double action as well. The squeezing feels good and let's you let off some steam, but once squeezed the ball balloons up into a grape-like collections of mini balls. These are coloured differently to represent different infectious diseases, which is where the second de-stressing action comes in. You're reminded that your life would be way more stressful if you had that infectious disease.
That all works, unless you HAVE that infectious disease, in which case, this stress ball only has one action of function. Forget that last bit.
Also good products
Sale
Bestseller No. 1
Bestseller No. 2
Bestseller No. 3
Bestseller No. 4