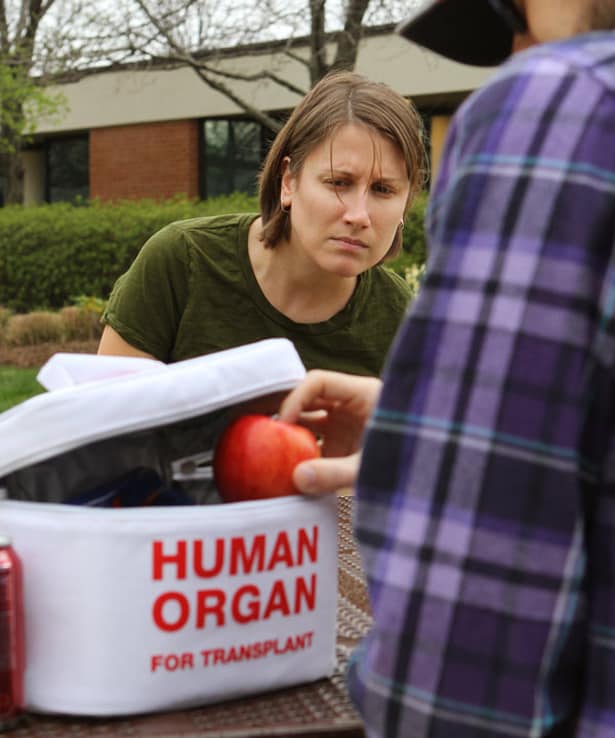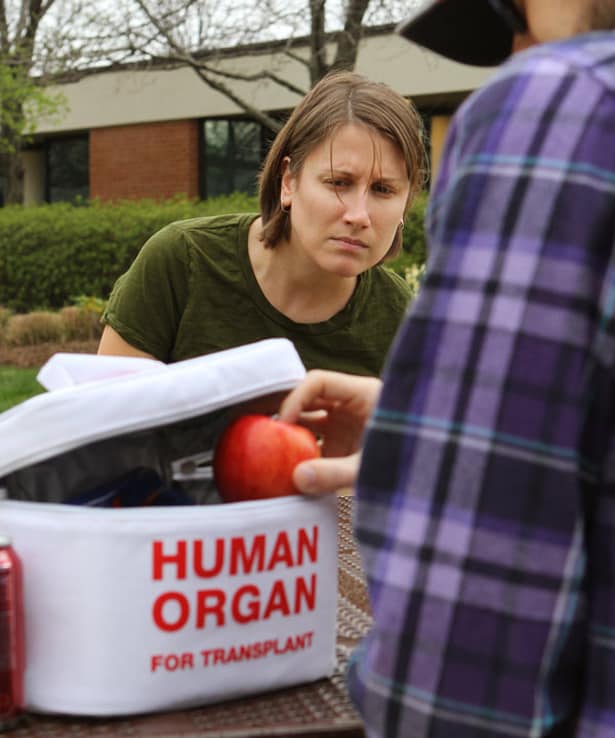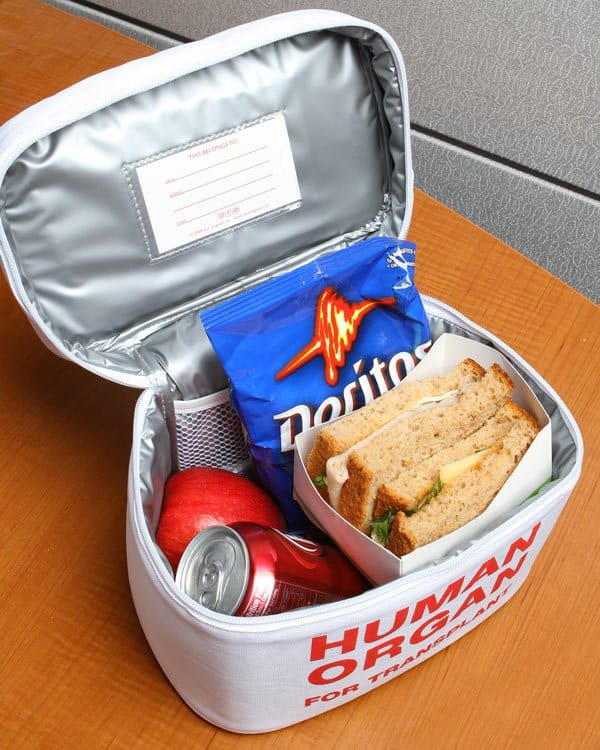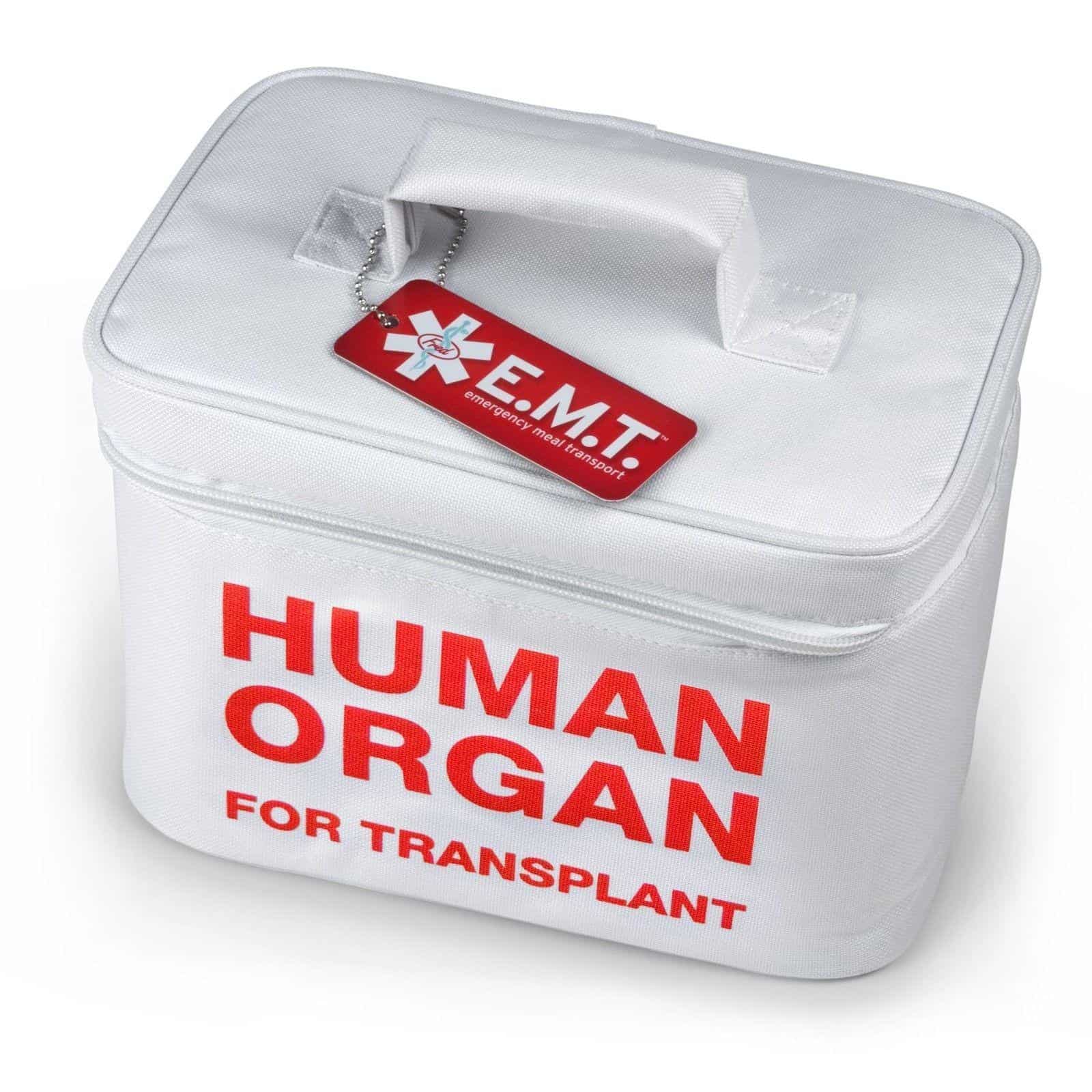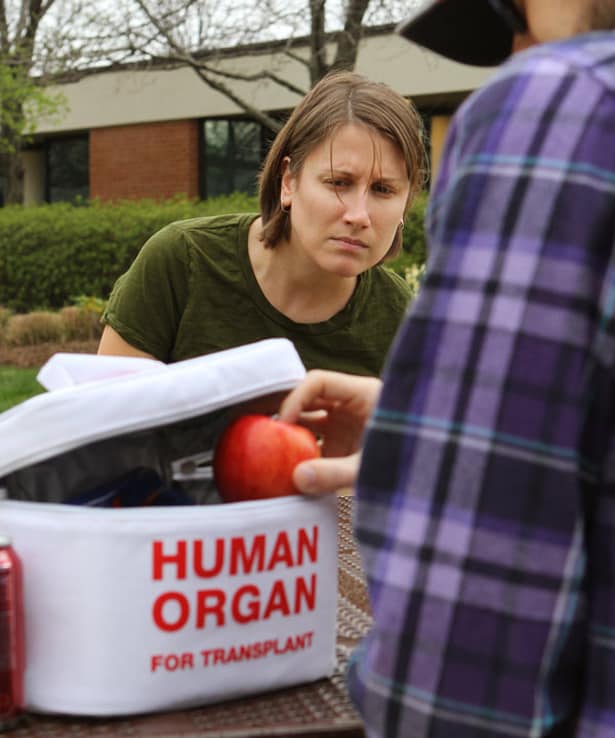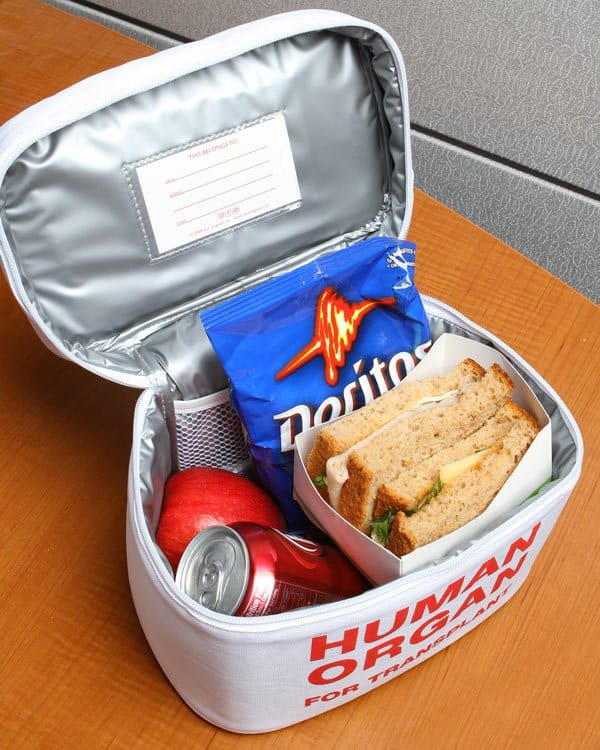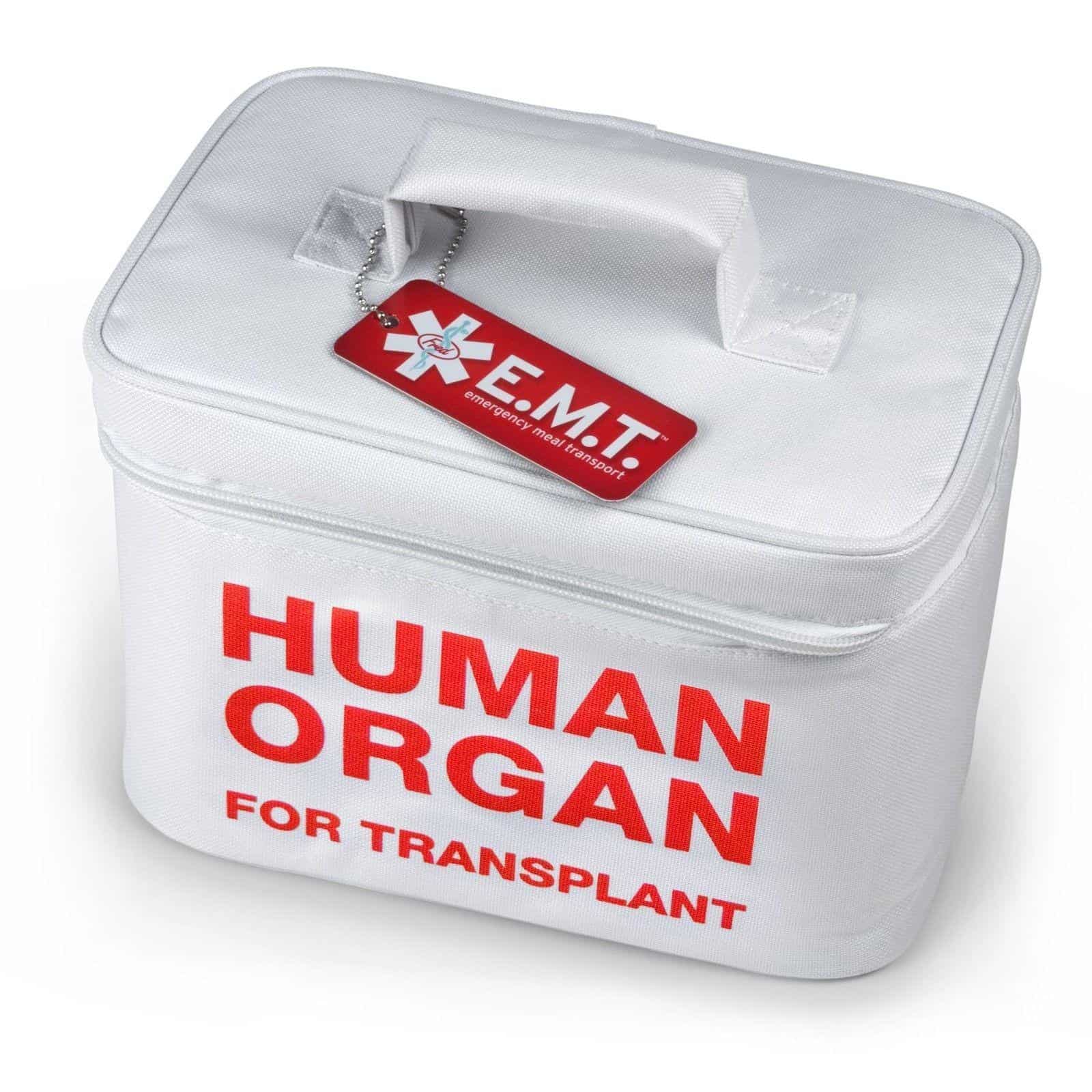 E.M.T. Insulated Lunch Tote
Want to keep your lunch fresh and alive until it can be transplanted into your stomach? Then grab this funny E.M.T. insulated lunch tote. Freak people out when you get your lunch out and start leisurely munching on your sandwich in the cafeteria! Great for doctors with a sense of humor!
Features
Waterproof lining

Interior mesh pocket

Foam insulation
How's this for a prank? Fool your friends into thinking YOU'RE walking round with a fresh kidney, and watch their faces as you dip into it for lunch.
This is the perfect item to "accidentally" leave on a bus or at a train station. Imagine the teenage ticket collector coming across this. He'll be so worried, but then he'll find it was a great prank and you'll all sit down to eat sandwiches and chips and some fruit and maybe a granola bar.
This bag is insulated by the way. So, I'm not saying you should do this, but you could, but shouldn't) use it to bring beer into places you're not meant to bring it. Like a sports game. Or a funeral. Probably best to avoid hospitals. That could end in a truly horrific misunderstanding.