Some ellipticals have a huge range of resistance options, with tons of levels to choose from. The super fancy ones even have pre-programmed workouts all ready to go, so you can target specific muscle groups with just the press of a button!
But if you want something a little more low tech, you'll find plenty of ellipticals under $500 with simple tension adjustment knobs: just turn the knob to increase the pushback. Simple as that.
Or you can opt for no resistance at all!
These ellipticals usually have some kind of added flexibility, like an extended stride length, or pedals that move in multiple directions, which can more than make up for the lack of resistance.
Ultimately, there's no right or wrong answer when it comes to deciding what sort of resistance – if any – you want in your new elliptical. It's all up to you and what you need out of your exercise routine.
Getting Your Money's Worth On The Best Elliptical Under 500 Bucks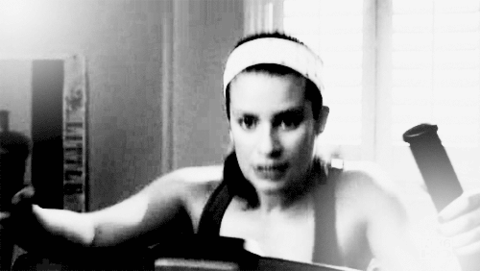 Contrary to popular belief, there's a lot more you can do with a standing elliptical than just pedaling back and forth!
You'll find plenty of workout routines and guides for beginners available online, but here are our top three quick-tips for making the most of your new elliptical:
Make a game plan.
It doesn't have to be complicated or even super impressive – your plan could just be to hop on your elliptical for ten minutes each day.
But either way, you should have one.
A plan, that is.
Now, we know it's tempting to make lofty declarations here.
You'll exercise every day for three hours!
You'll lose ten pounds in a week!
Your legs will be so toned you'll be able to run straight up Mount Everest by Tuesday!
Your calves will be admired the world over!
Yeah, okay.
You ever hear that thing they say about best laid plans?
Well, here's the trick to keeping yourself motivated:
Start small.
Dare we say…one step at a time.
So, how exactly do you do that?
Pick a realistic and personalized goal that fits into your daily routine, and do your very best to stick to it.
Be honest with yourself about what you can do and what you can't.
This is the key to keeping yourself from getting discouraged and leaving your poor elliptical to collect dust in the corner.
Practice good form.
Yep, turns out posture's not just a concern when you're sitting at your desk. (Although that is definitely a concern. Seriously, sit up straight; you're killing your poor shoulders.)
Leaning too far forward on the handlebars of your elliptical or hunching your shoulders as you pedal can have you really hurting later — in fact, it can even cause back injury.
Yikes.
So don't let that posture fall apart while you work out! You don't need those aches and pains in your life. You deserve better than that.

Change it up!
Who wants to go through the same boring old routine day after day?
Okay, maybe some people, but listen, that's no way to live.
Changing things up doesn't have to mean straying from your carefully chosen goal.
It just means switching it up so you're not working the same muscles over and over in exactly the same way.
You want balance in your life, right?
That means having balance in your fitness routine too. This way you stay stronger, and you avoid falling into a slump of fatigue and that oh-so-deadly boredom.
Many an exercise routine has fallen victim to the insidious boredom virus. Just a little variety can help keep you motivated to go on, even when the going gets tough and you just want to sit on the couch and eat potato chips.