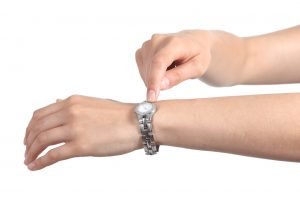 As a nurse, there's no telling if you'll always have access to a vitals machine, but you'll still need to take and record heart and breathing rates. While you won't always have a sight line to a clock, you still have to chart meds, assessments, and tests accurately. That's why a dependable watch is non-optional for many working nurses (and nursing students).
So now you're wondering:
What's the best watch for nurses?
You want one that's dependable, durable and helps you do your job more effectively. We've done the legwork and analyzed the useful features and drawbacks of dozens of available watches for nurses. This time around we focused on watches for female nurses. We've narrowed it down to nine that are good enough to become just as much a part of your uniform as your scrubs.
Buyer's Guide
All You Need to Know
The best watch for nurses will have a face that's easy to read (even in low light). It will have a case and strap that can undergo numerous rounds of hand washing every shift and a clear, accurate second hand for taking vitals. We looked at a wide range of watches to see how they stacked up to these standards. Keep reading below to get an idea of what makes these the nine best watches on the market for nurses.
Buyer's Guide
So what makes the best watch for nurses? The top feature is accuracy. All the watches on our list (with the exception of the Fitbit) are analog with quartz movement, which is known to be more accurate than both mechanical and automatic movements.
Water resistance
Nurses can wash their hands dozens, if not a hundred times per shift. You'll also be using a lot of alcohol-based hand sanitizer. And many nurses find themselves dealing with fluids in other ways such as administering baths or through spills or accidents. If a watch can't handle getting splashed and/or fully wet, it just won't cut it.
Readability 
For taking heart and respiratory rates, you'll need a second hand that's easy to see. You'll also want a watch face that's large enough to make out the numbers, even in low light. Since military time is used in most hospitals, hospital nurses will want a watch that helps with quick translations to 24-hour time.
Watch bands
Keeping clean is a huge priority for nurses. A watch band that's easy to sterilize (with alcohol wipes or another method) will allow you to keep up proper hand hygiene. Leather bands can soak up water and are harder to keep clean, but the comfort level is so high that a few of our recommendations are in fact leather watches.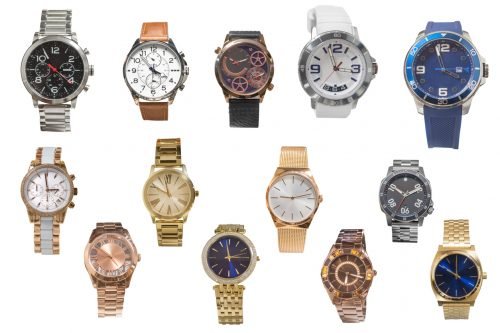 THE WINNERS
Expert Tip
Some nurses choose to remove watches and jewelry when washing their hands. If that's the way you go about hand washing, you can be a little less strict about the band you choose.
Don't forget comfort and style!
Considerations like how the watch feels and looks are good to keep in mind. You'll be wearing your new watch your whole shift, so make it something you like wearing and looking at!
Expert Tip
Some clinics and hospitals have a "bare below the elbow" policy. That means no jewelry, no nail polish, and no watches. That's when you want a fob watch.
Some nursing school programs require a watch as part of your uniform.
Each program, hospital, and clinic may have a different policy. If you're buying a watch for a new job or before you start school, check the policies before you buy.
Conclusion
Many nurses feel lost without a watch on their arm.
Knowing the correct time is crucial for administering meds, charting assessments, and documenting treatment. Having a visible second hand makes it far easier to track vitals.
All of these functions need to be housed in a watch that can endure constant hand washing and sanitizing.
Now, with that fresh on your mind:
There's an option here for every nurse. After reading our buyer's guide, you should be able to find the best watch that to make your rounds much easier.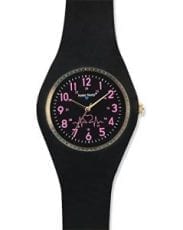 Best of the best
Nurse Mates Uni Watch
These 9 top picks are the best watches for nurses available online. Fun? Elegant? Strict military time? There's something for everyone!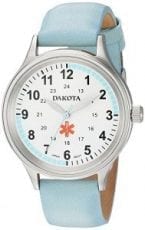 Most Buying
Dakota Leather Casual Women's Watch
These 9 top picks are the best watches for nurses available online. Fun? Elegant? Strict military time? There's something for everyone!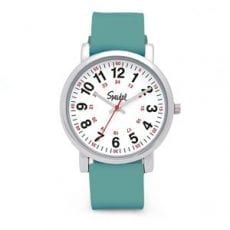 Best for the money
Speidel Scrub Watch
These 9 top picks are the best watches for nurses available online. Fun? Elegant? Strict military time? There's something for everyone!