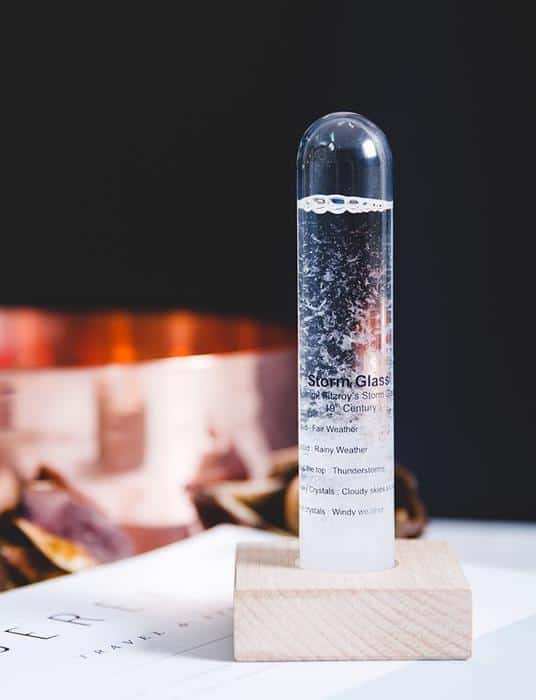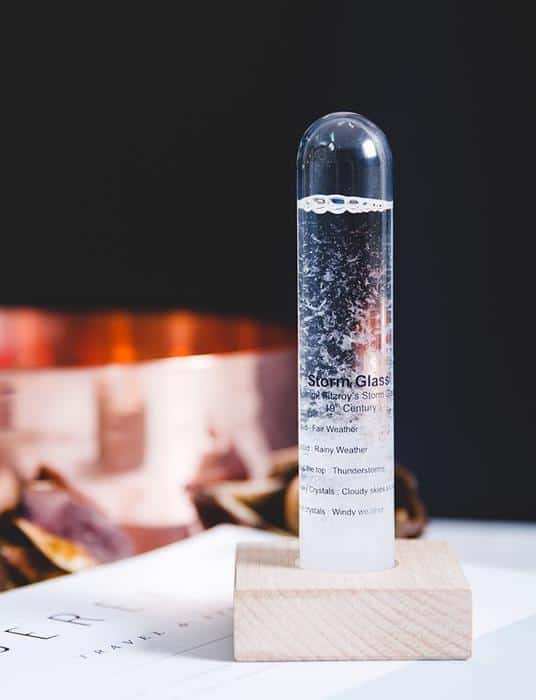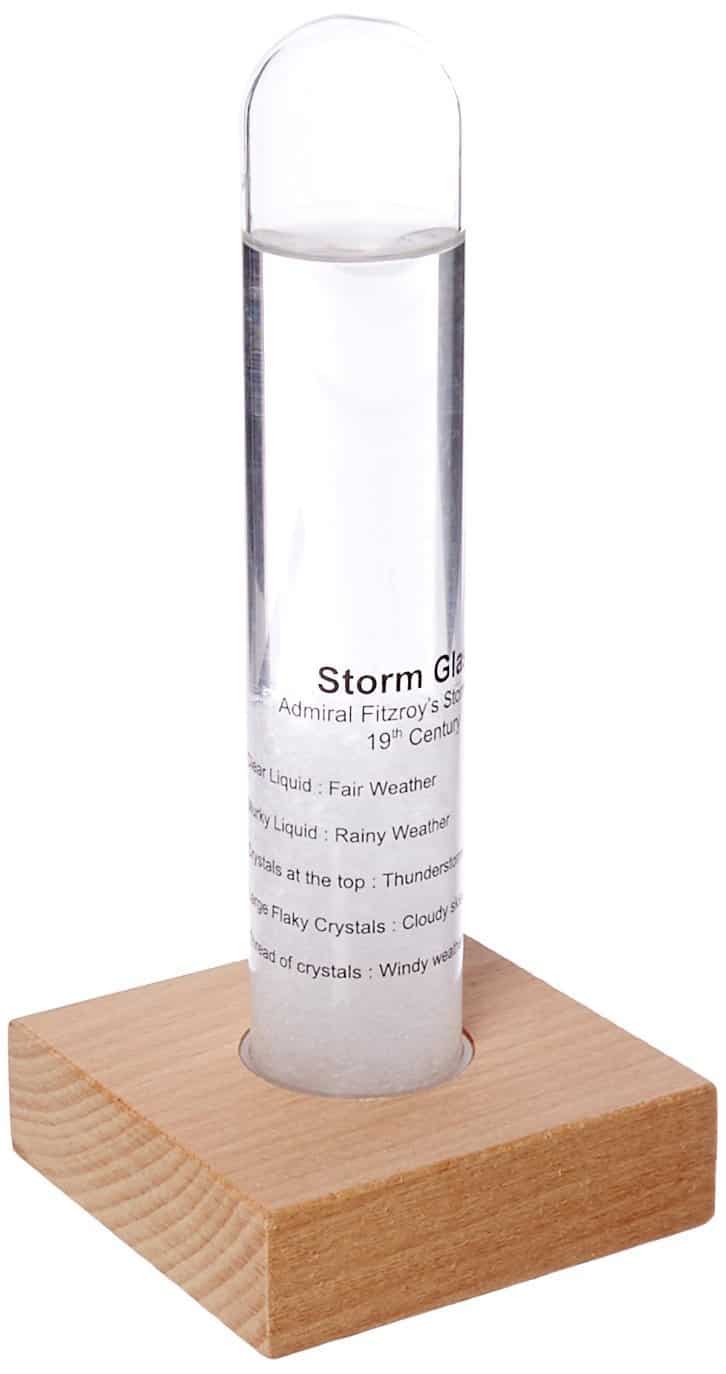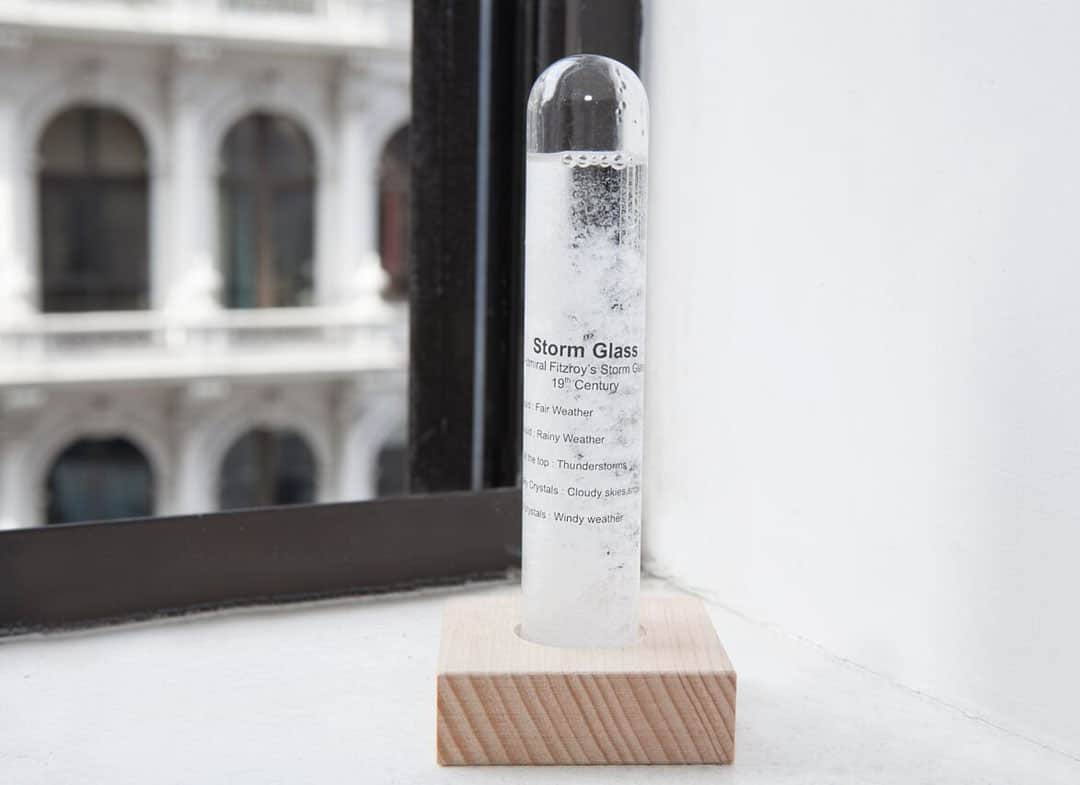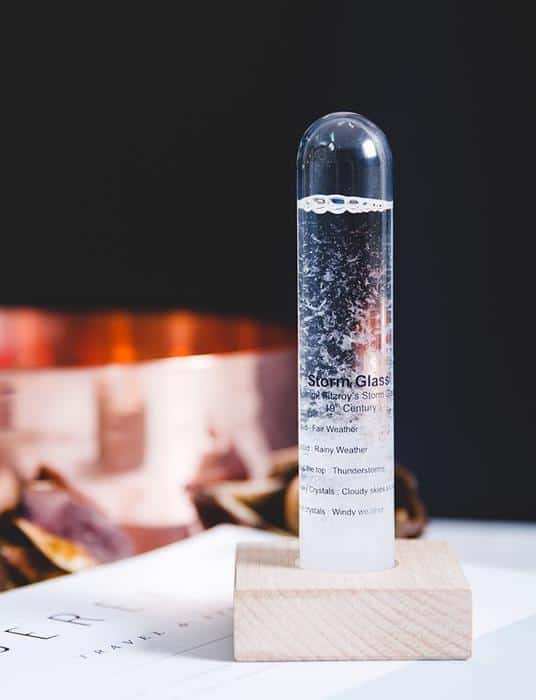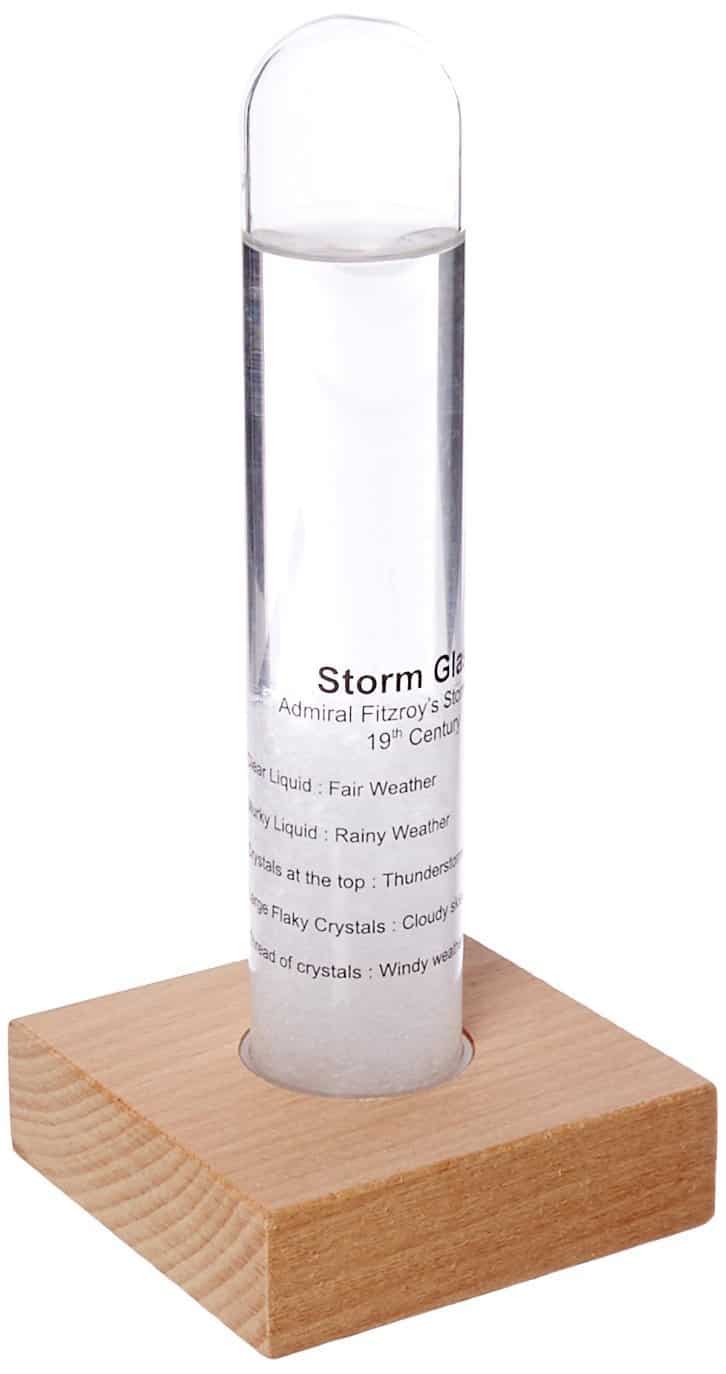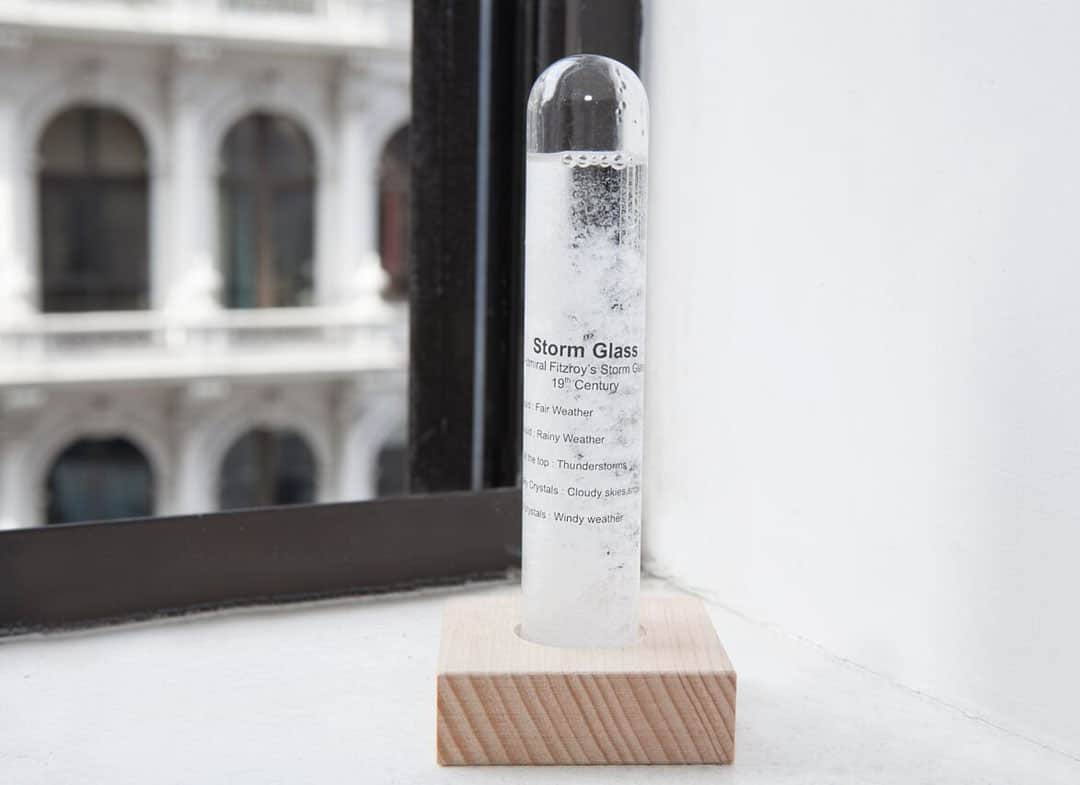 Storm Glass Tube With Beechwood Base
Even if you're not an old sea dog like Captain of Darwin's HMS Beagle (the guy who invented this), you can always take advantage of knowing the weather! This interesting item gives you a weather forecast – its crystals cluster or disperse in different pressures and temperatures.
Features
Makes a great conversation starter

Functional piece of decor indicates weather

Includes stand
Dimensions
5.5 x 2.4 x 2.4 inches

4.8 ounces
Somehow… somehow…. This little tube can predict the weather.
They're the Nostradamus of small glass tubes. They've apparently been using these for years, but then home come I haven't heard of them?
The storm glass tube contains crystals that are affected by changes in air pressure.
So if you're going out, have a quick squiz at this and know what's in store. Should you take a jacket? Can you leave it behind? Do you need sunscreen? Well, yes you always need sunscreen. Even when it's cloudy you need sunscreen. UV rays are always coming through.
This is the sort of alchemy I can get behind. Practical. Scientific. Classy. And with its own base… what's not to love?