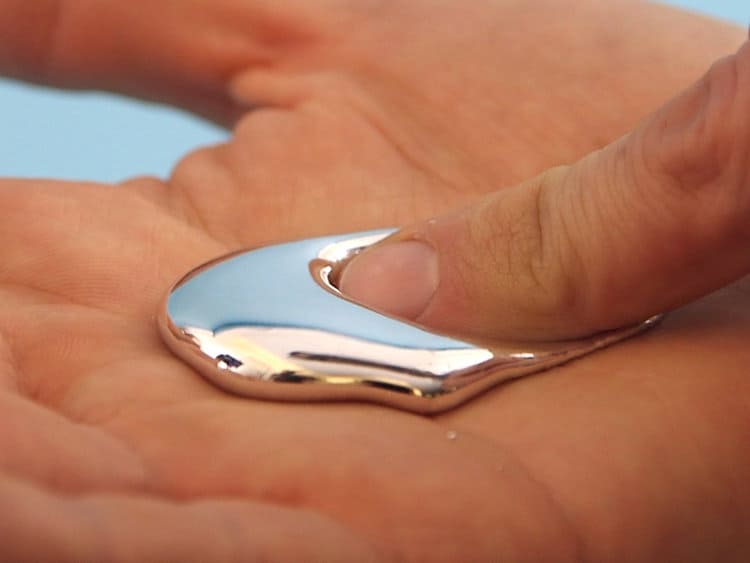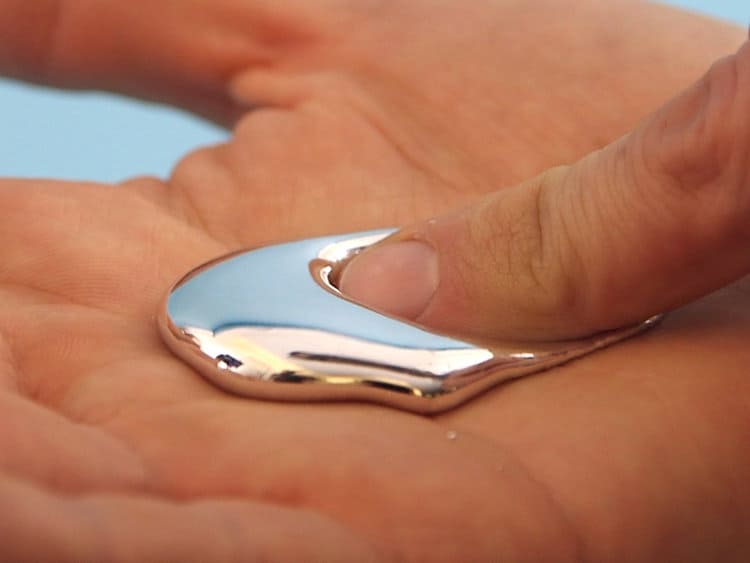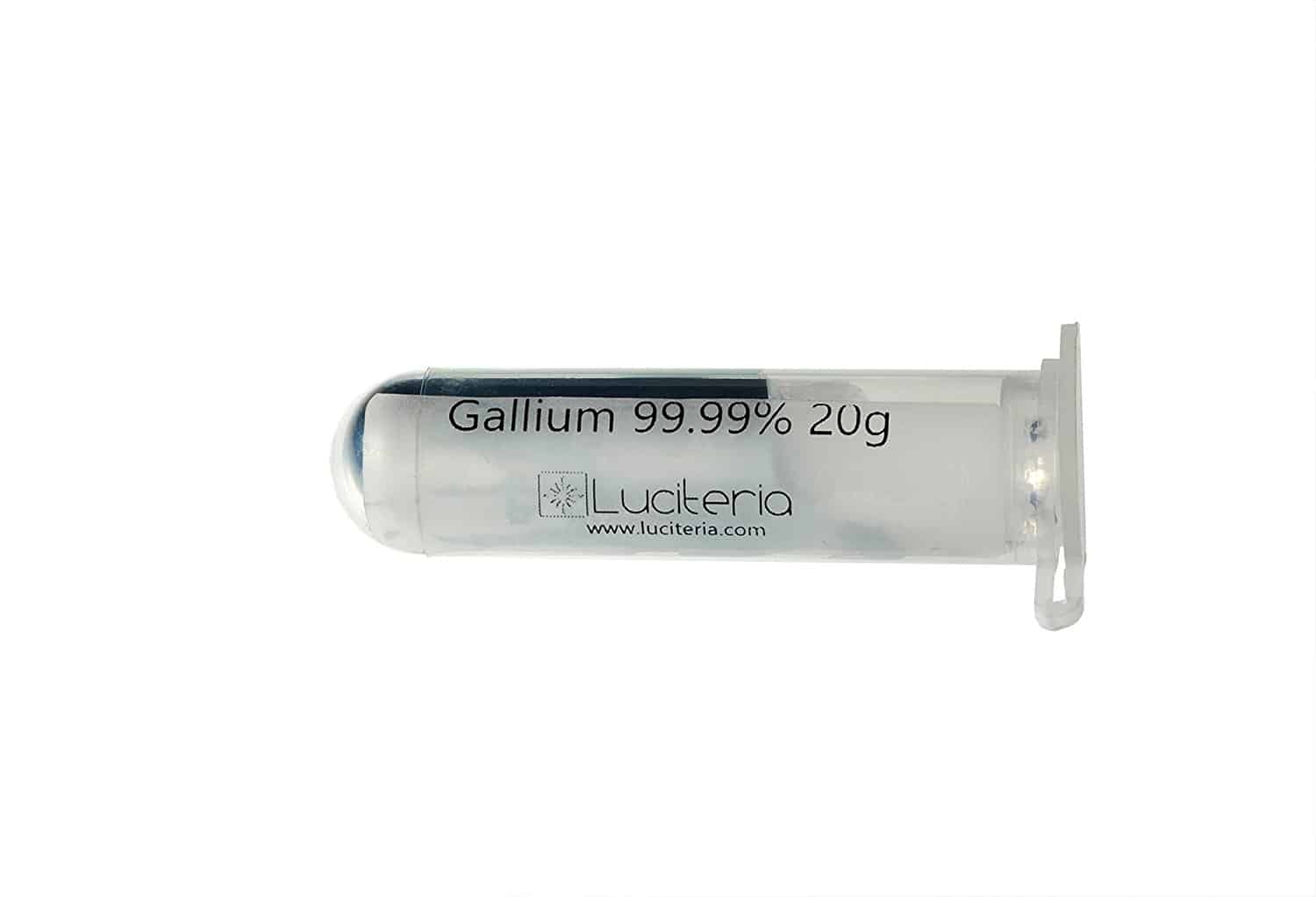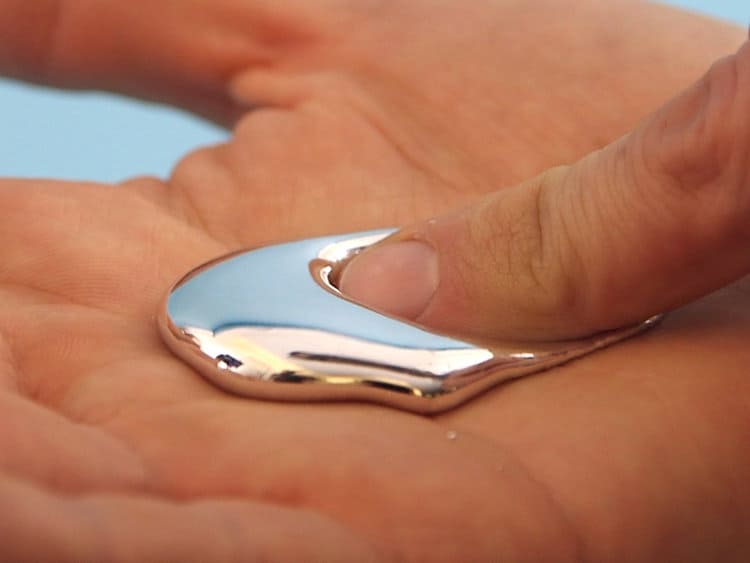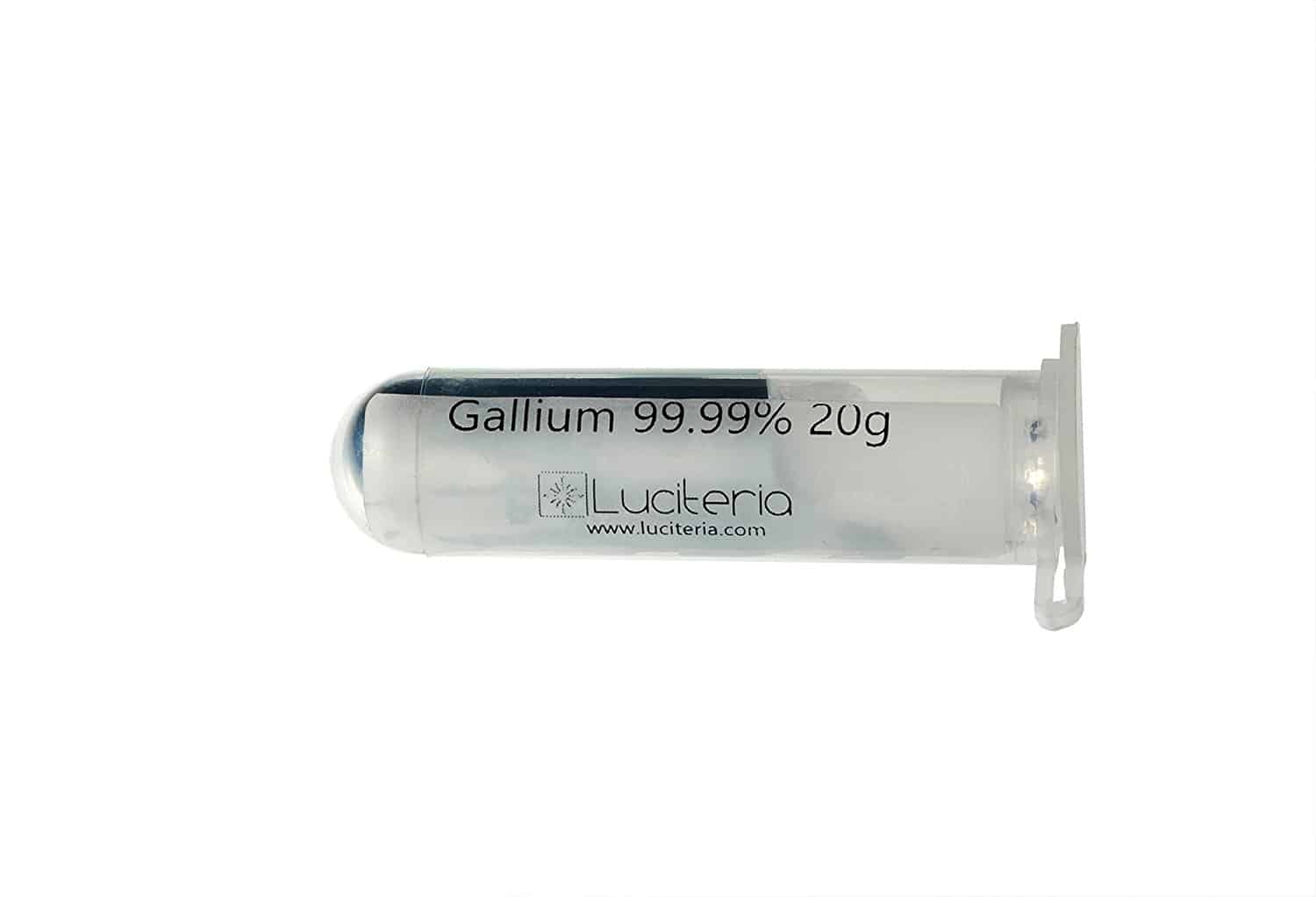 Gallium Metal 20g 99.99% Pure [Review 2020]
Remember the way that evil Terminator molded and melted in Terminator 2? Now you can see what that's like for yourself. This safe element looks like mercury, but will basically melt in your hands. It reacts to heat and has a low melting point, so it's a fun toy that will impress kids and adults alike!

Features
99,99% pure Gallium Metal

Low melting point of 85.58°F

Endless amazement
"The joy of playing with mercury, but knowing you're not going to die from it"
You'll be in your element with Gallium. It's a metal that has a low melting point, so will melt in your hands. It's like the opposite of M&Ms. Also like the opposite of M&Ms – don't eat it.
What you can do with it though is showit to kids, teach them about science, and do all sorts of super cool tricks.
I like the Gallium spoon that dissolves when you stir hot water. That's funny. People will be like "what si that, acid?" and you'll be like "nah, sucker – gallium spoon player".
Who would have thought that science could be so fun? …. To answer my own question, nerds everywhere. Of which I am one.
Go Gallium, you magnificent beast.
Also good products
Bestseller No. 1
Gallium Metal 20 Grams 99.99% Pure
20g gallium 99,99% pure Gallium Metal
The Melting point is 29.7 °C.
Atomic Weight: 69,723
Melting Point: 29,76ºC (85.58°F)
net weight : 20g
Bestseller No. 2
Bestseller No. 3
Bestseller No. 4